I love everything about a glass of fresh strawberry lemonade, except the high amounts of sugar they contain.  But not this recipe.  I've replaced the sugar with honey.  Honey is a great alternative to sugar.  It is a much healthier choice than processed sugar and artificial sweeteners.  So go ahead, pour yourself a glass of this healthier version of homemade strawberry lemonade.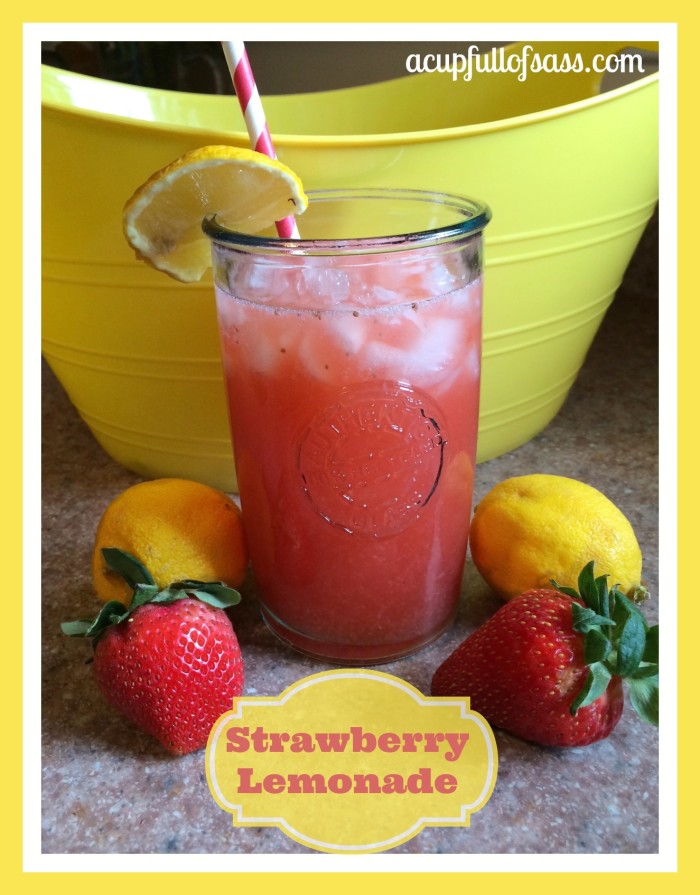 Ingredients:
1 lb. strawberries washed, stemmed and cut into halves
2 small lemons cut in to quarters with skin left on
1 cup of honey
2 cups of water
Additional 4 cups of water at the end of recipe
Directions:
Blend strawberries, lemons, honey and  2 cups of water in a large blender.  Blend thoroughly.   Next pour mixture into a strainer to remove the seeds and pulp.  You will need to clean your strainer out several time during this process.  This part is a little time consuming, but totally worth it.  Once the mixture is strained add another 4 cups of water.  Stir and serve over ice.  If you have a fruit infusion pitcher you could add lemon and or strawberry slice to the inner rod.  Enjoy!