Now that fall is quickly approaching I find myself baking more than ever. Candy Corn Popcorn Balls make the perfect treat for anyone. Kids and adults. This recipe is a tradition that we have been celebrating since before I was even born. Every year on Halloween my grandparents make Homemade Popcorn Balls for all the grandchildren and great-grandchildren. It's a tradition we look forward to every year on October 31st! Now I make them for my kids.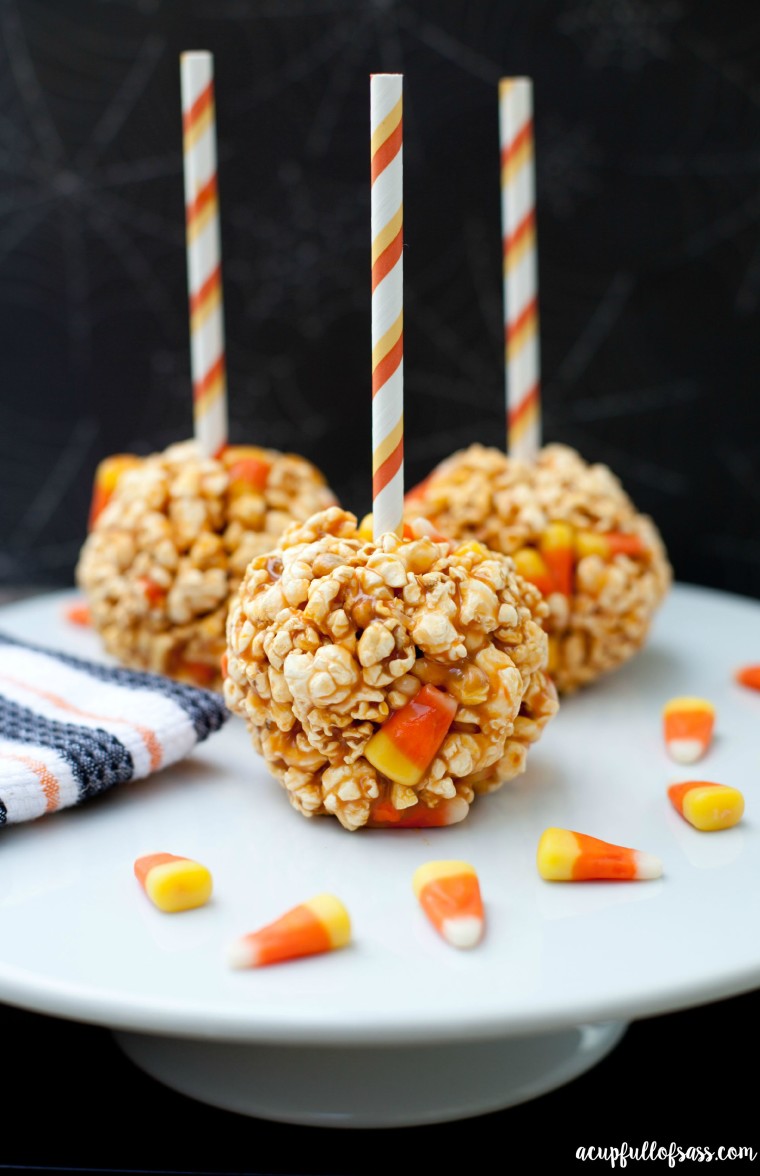 This recipe is so easy to make. Each popcorn ball is covered with caramel and let's not forget the oh so popular candy corn. But if you are not a fan of candy corn, just leave it out of the recipe.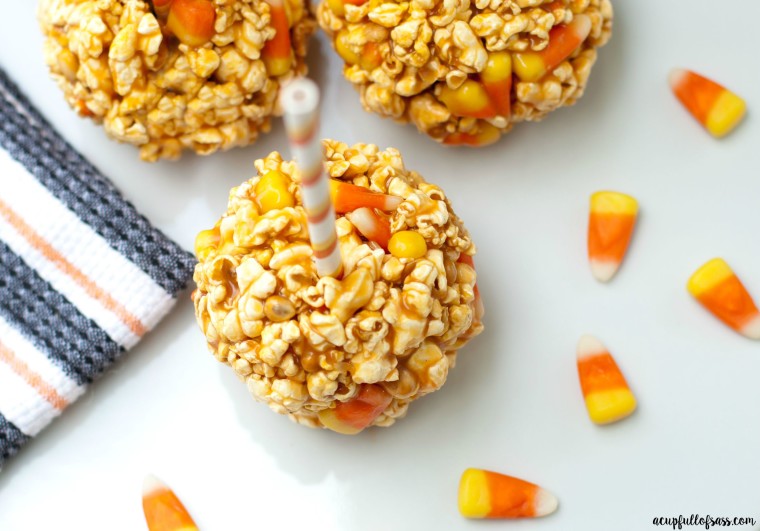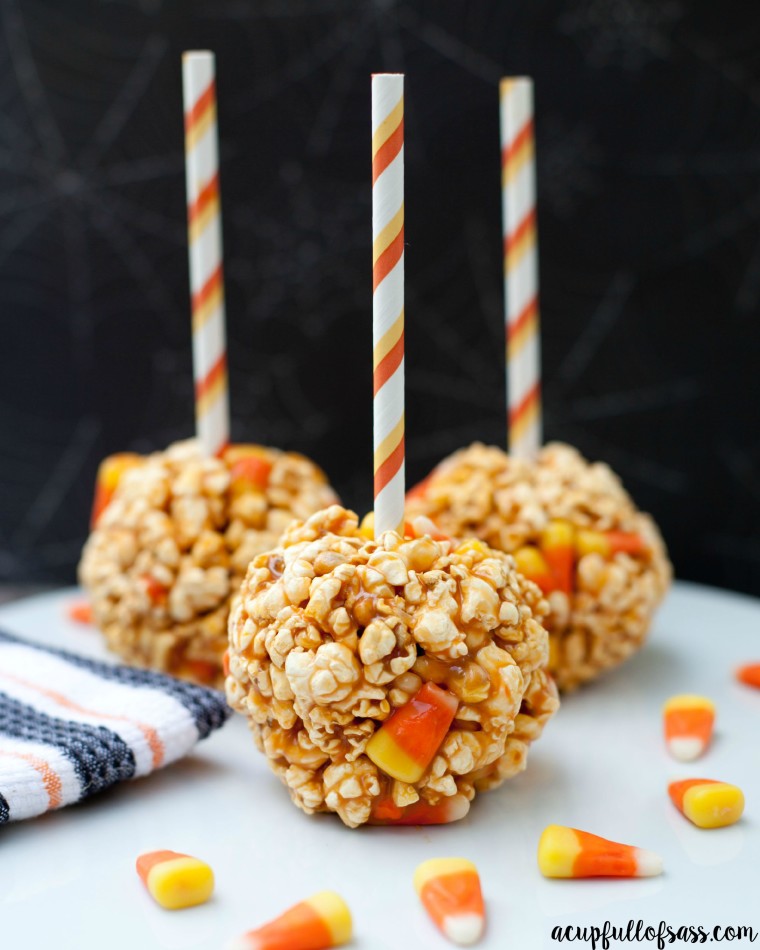 These are so easy to make and would be a great dessert to serve at your next Fall or Halloween party.
Note: I recently updated this recipe using Caramel Bits (unwrapped caramel) melted in the microwave instead of using the wrapped caramels on the stovetop. 

I hope you enjoy this recipe as much as my family and I do.

                                                                                               xoxo,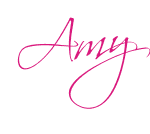 Facebook | Pinterest | Twitter| Instagram| Periscope