This Crispy Prosciutto Pine Nut Salad is nothing short of delicious! I am sure you know by now, I love salads. I also love creating new salad recipes so your taste buds don't get bored.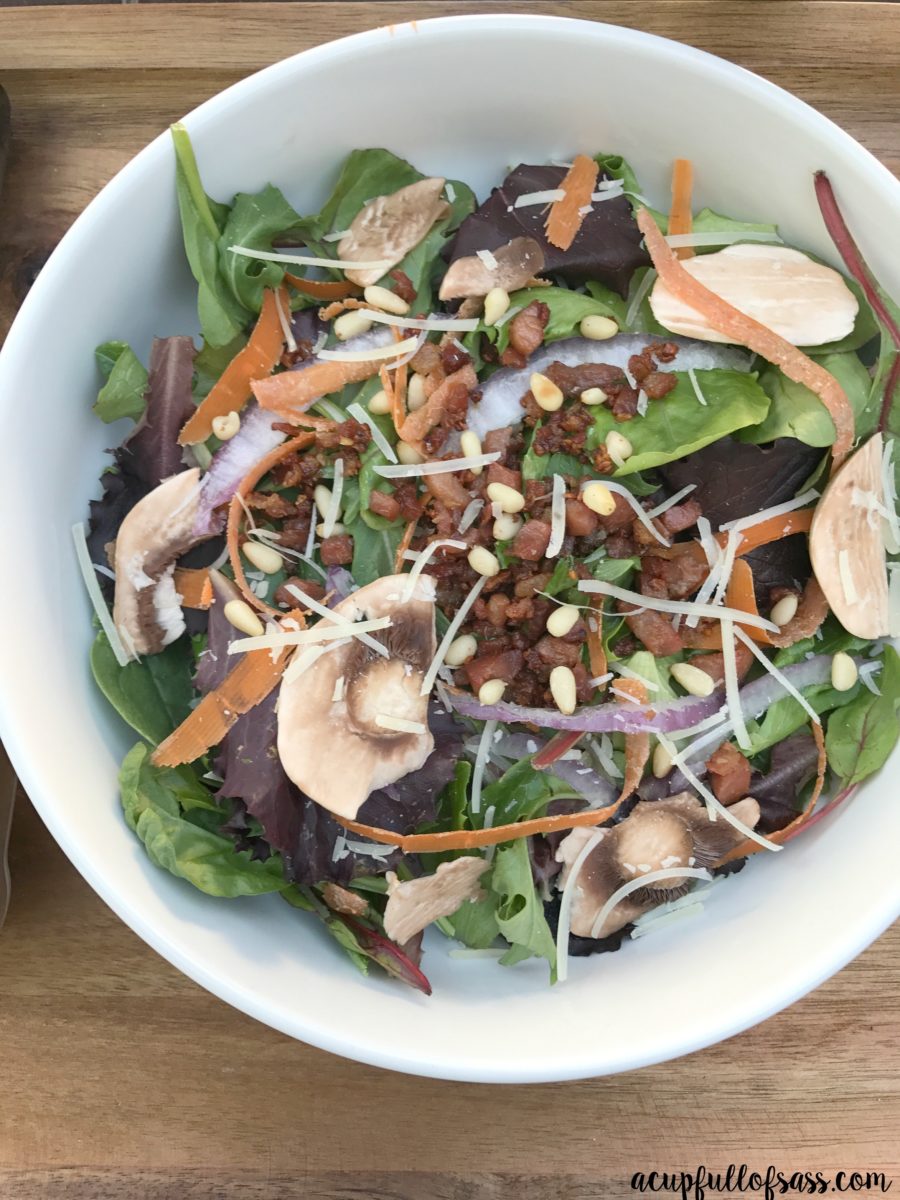 I found already chopped prosciutto at Schnucks. If you can't find it already chopped, just use the slices. Start out by sauteing prosciutto slices or chopped with 1 tsp. minced garlic on low to medium heat. You want the prosciutto to get nice and crispy. Once finished remove from pan. Next, in the same pan add 1/8 cup of pine nuts. Toast for one or two minutes.  Be careful not to burn them.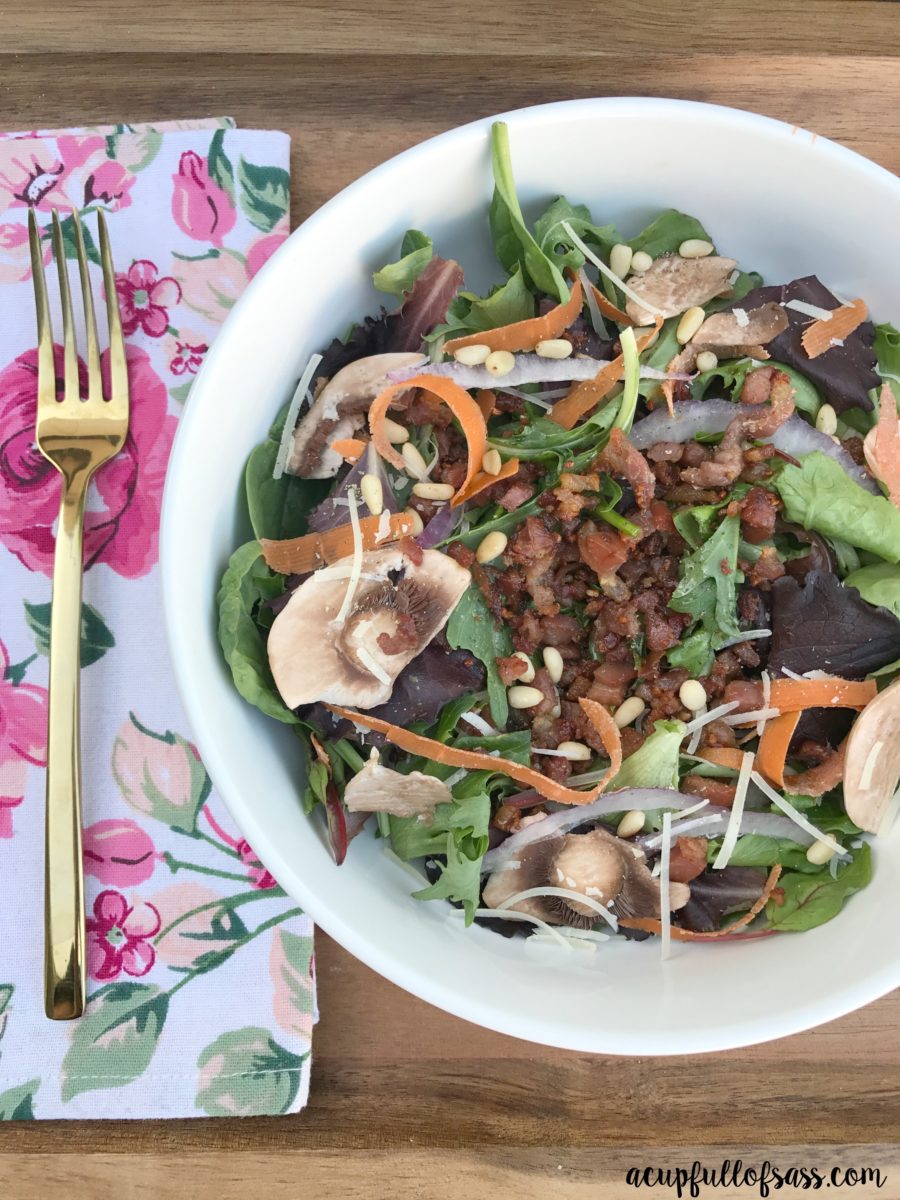 Now it's time to assemble the salad. I used organic spring mix but spinach or arugula could work too. Add thinly sliced white mushrooms, sliced red onion, and carrot ribbon strips (see note below) to the salad. Sprinkle with shredded parmesan cheese and freshly ground pepper. Personally, I think fresh ground pepper is a must with all salads.

Note: To make carrot ribbons, peel carrots, then starting at the larger end & use a peeler to make ribbons.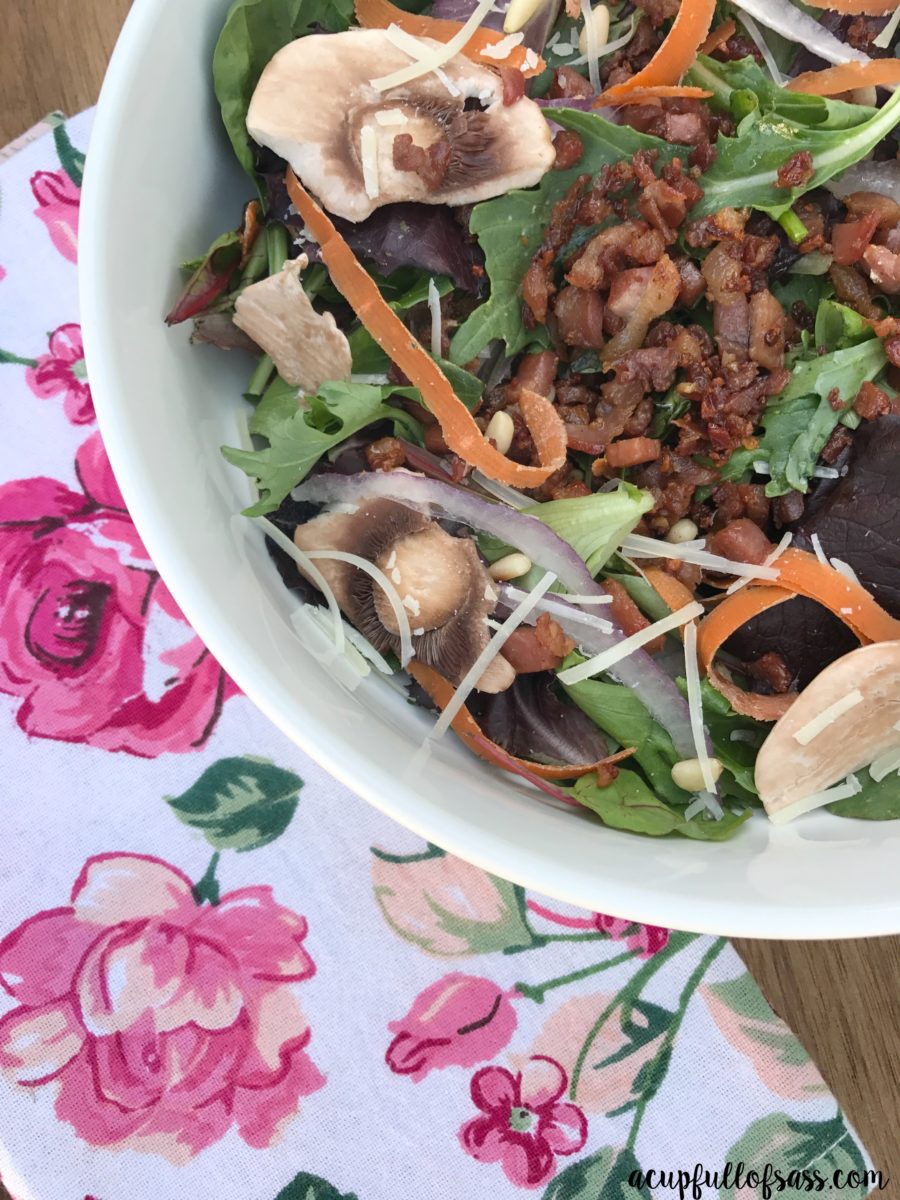 Add your favorite salad dressing and you are set. I sometimes leave the salad dressing off my salads, however, I used a new vinaigrette I picked up at the store. It was very good.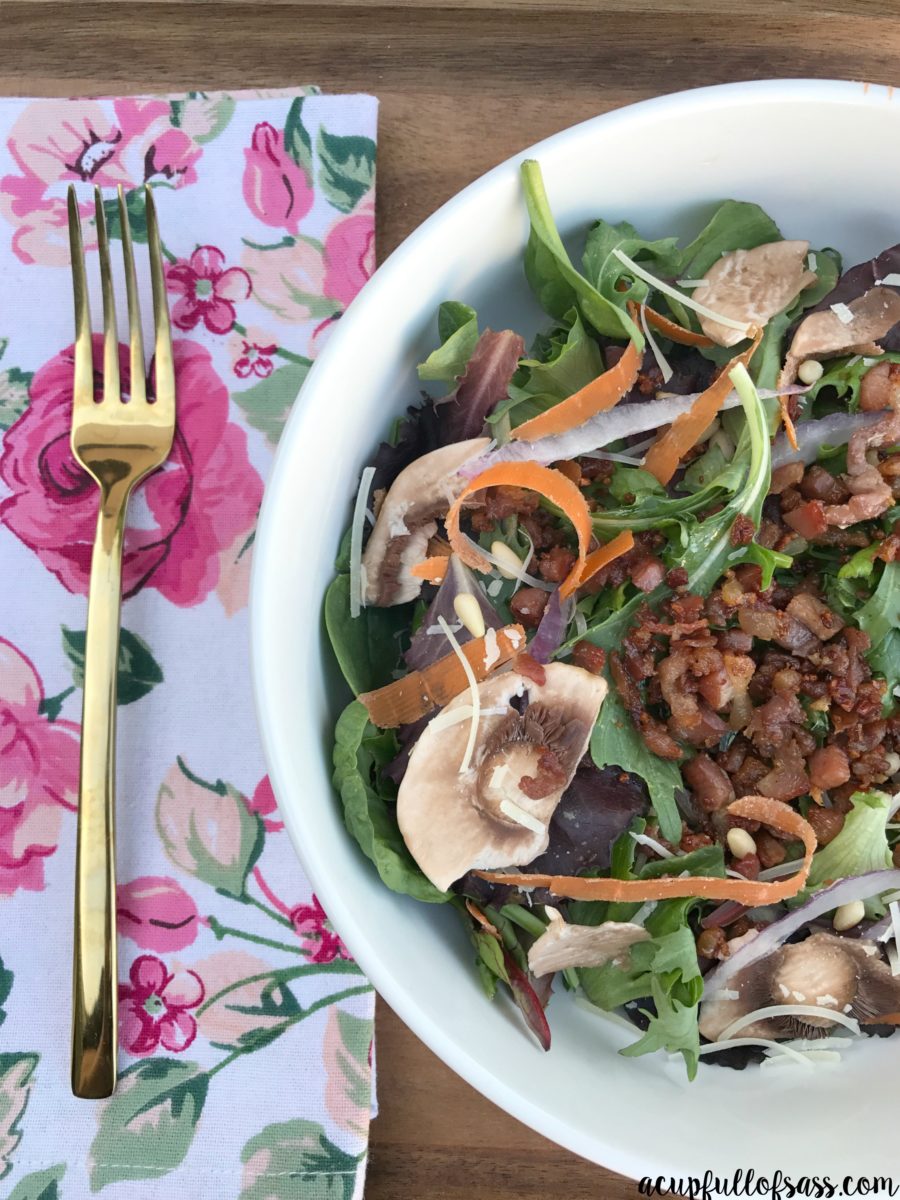 You may like some of my other salad recipes,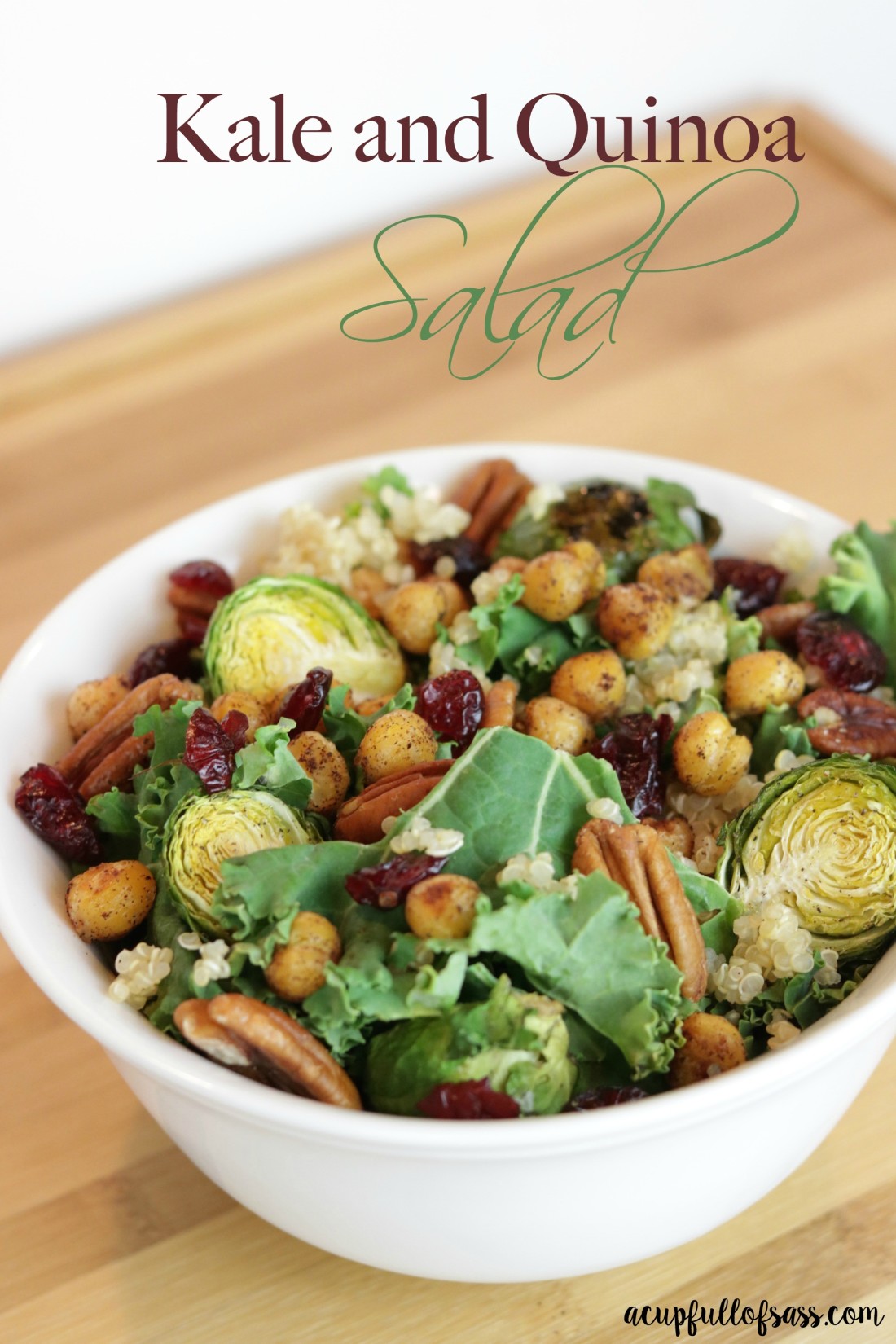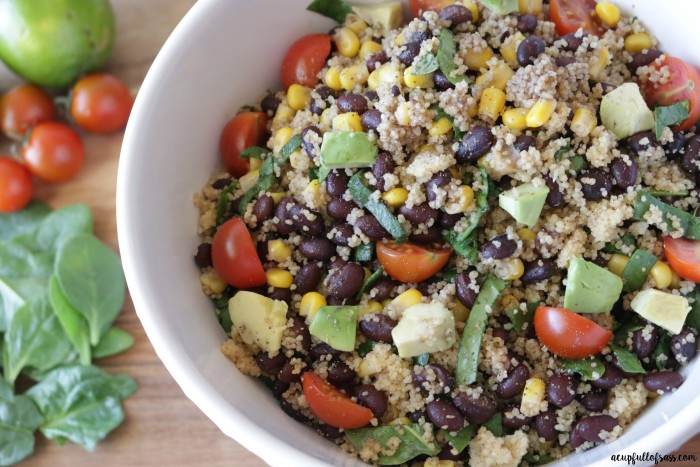 xoxo,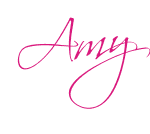 Facebook | Pinterest | Twitter| Instagram| YouTube