These Crustless Mini Quiches from Red Gold Tomatoes are delicious and are perfect for my upcoming Christmas brunch. Spinach, Red Gold tomatoes and artichoke hearts give this dish the vibrant red and green color. For the holidays, I thought it would be fun to use my doughnut pan and make little Christmas wreaths to go along with the muffin-shaped quiches. How cute are these?
The second time I made this recipe, I changed was the amount of cheese I used. I only used 1/2 cup of Fetta and 1/4 cup of grated Parmesan cheese. I just sprinkled the tops of the quiches before baking. This was the only thing I changed.
I showed this Red Gold Tomato recipe on Fox 2 St. Louis. You can see the news clip below.
Photo and recipe adapted from Red Gold Tomatoes.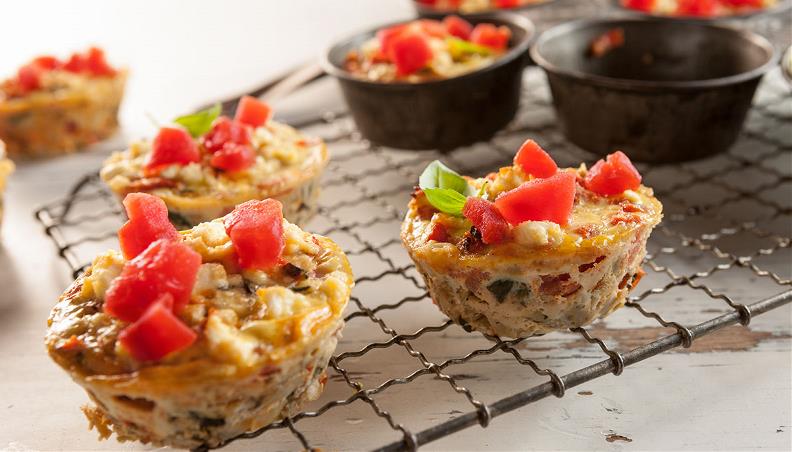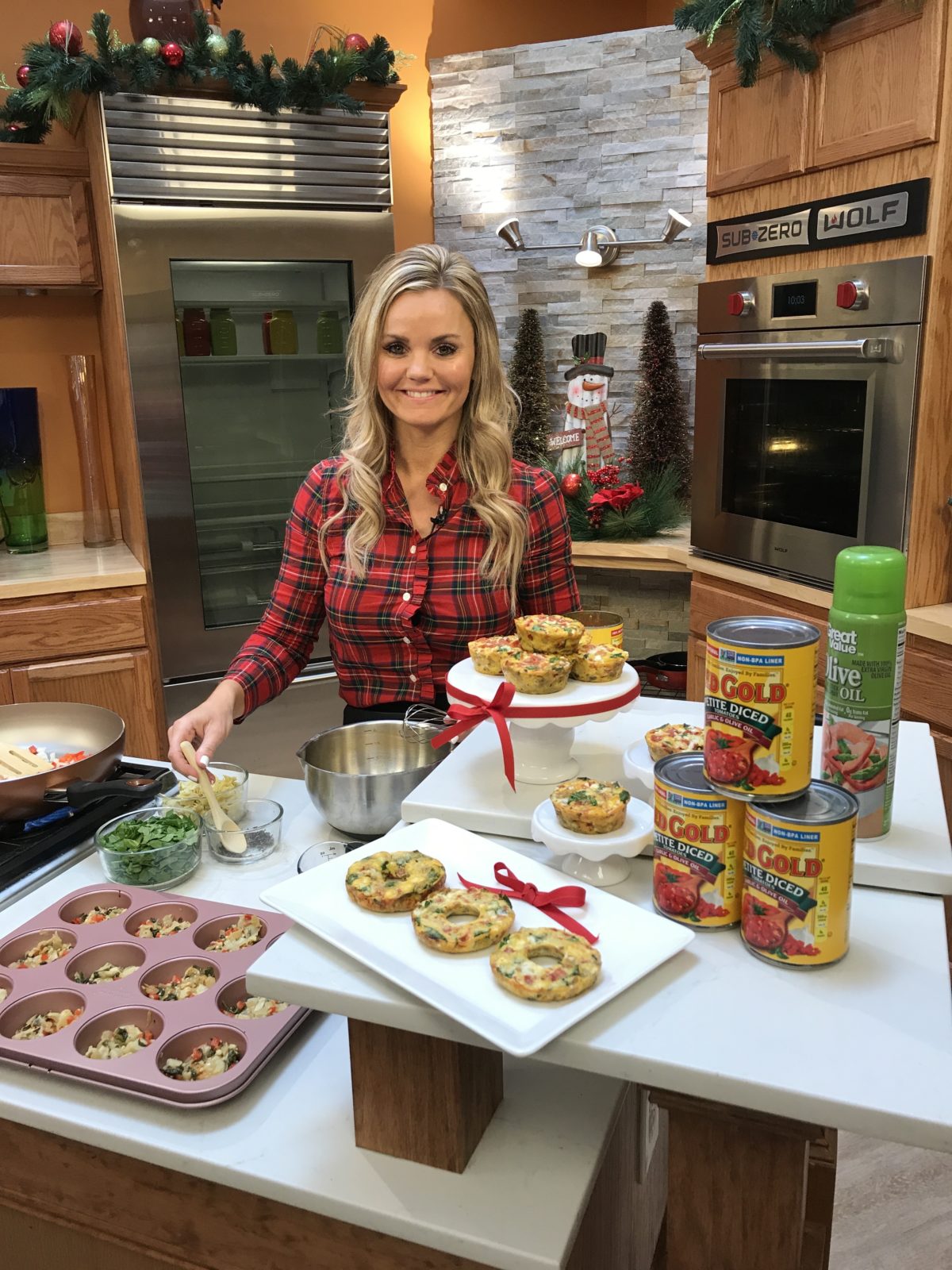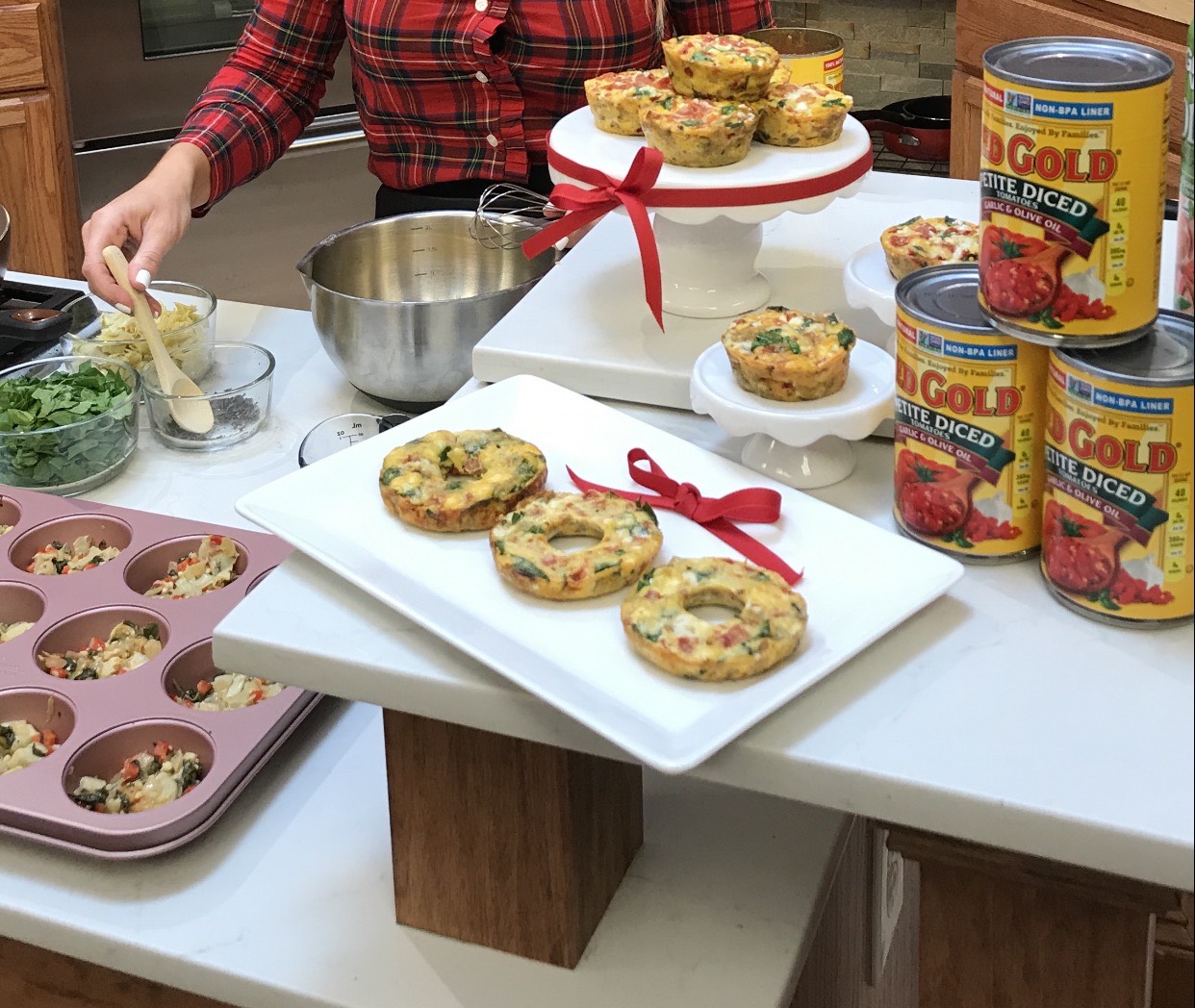 Here are some photos from my Fox 2 St. Louis news segment.