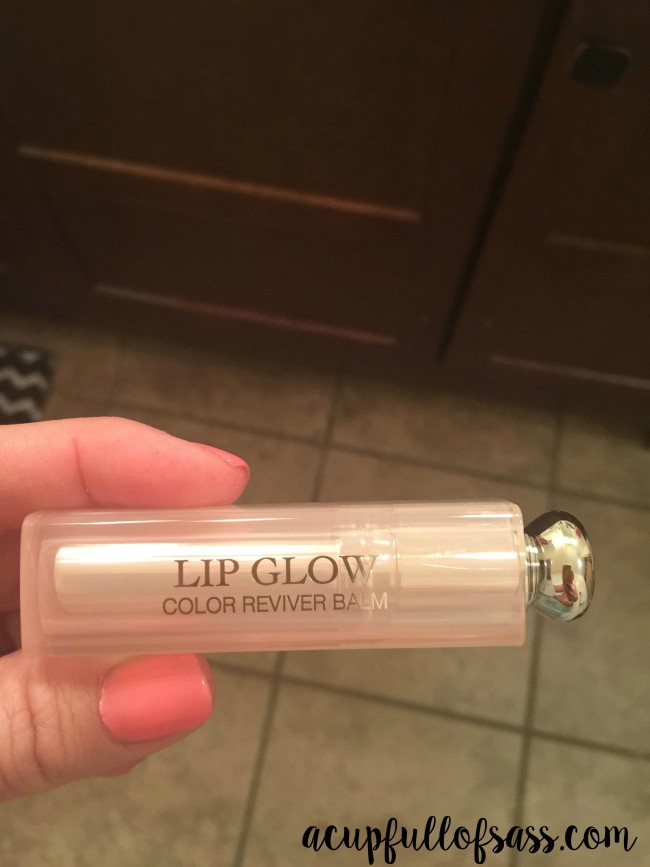 My new favorite thing in my makeup bag is the Dior Addict Lip Glow.  Seriously, I am in love with this stuff!  Dior Addict Lip Glow is a sheer lip balm that actually enhances your natural lip color.  Once I used this, my lips felt so hydrated.  I instantly fell in love with color!  I can wear this with my everyday outfits and it adds the right amount of color.  Now I will say this is a little expensive for a lip balm.  It cost $33.00 and I was very unsure about spending that much.  After using it I do think it's worth it. Plus, I think it will last a long time.  I have listed some things below that should be helpful.  I posted before and after pictures of me wearing it.  I have also posted a video down below of me wearing the product with my review.
About Dior Addict Lip Glow
It's a sheer balm that enhances your natural lip color
It comes in two colors.  Pink and Coral.  I am wearing Pink
It goes on very smooth and has a glossy finish
It hydrates the lips and is SPF 10
It has a light scent of peppermint
It's expensive, but totally worth it in my opinion
                                                   Bare Lips                                                          Two minutes after applying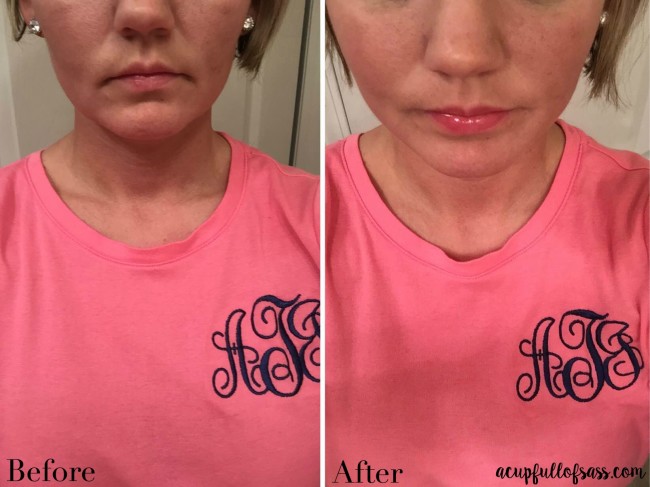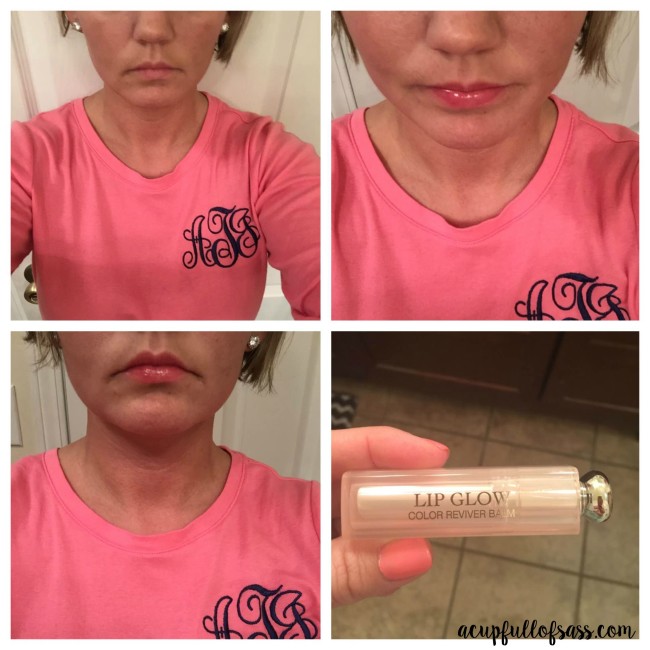 Do you see what I am talking about with the color?  So perfect for everyday wear.  So if this can fit into your budget, I say do it! You can order it here.
In the video you can see me wearing the Lip Glow while I give my review.
Note: Item was purchased by me and this is my personal review.