My Christmas Bedroom Decor is something I started doing a few years ago. I felt like the living room and dining room area didn't have to have all the fun. I love decorating for Christmas and I did not want to leave my bedroom out. There is just something about walking into your bedroom and seeing all the cozy Christmas decor. Are you with me?
Some of the items I used are from TJ Maxx and are no longer available, but I found similar items and are linking them for you. Let's start with the bedding. I went with plaid flannel sheets because they are so cozy and comfy. I bought a pair for my kids too. The white bedding to really added the perfect snowy look. The pillows are from TJ Maxx and the snowflake garland is from Target. I added two wreaths on both sides of my bed.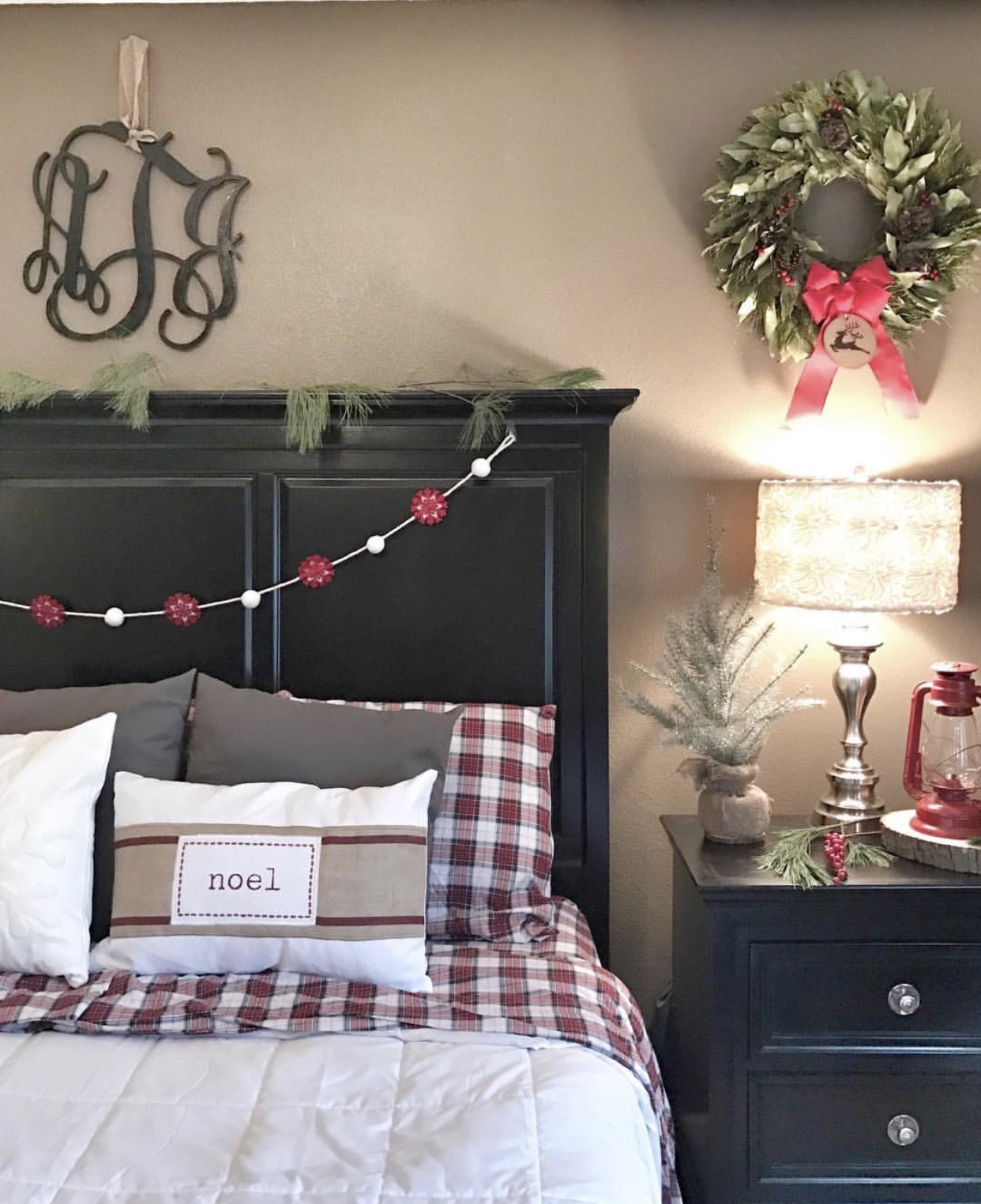 How cute is the Christmas breakfast in bed? This monogram mug is one of my favorites. I gave these out as Christmas gifts last year. That's how much I love them.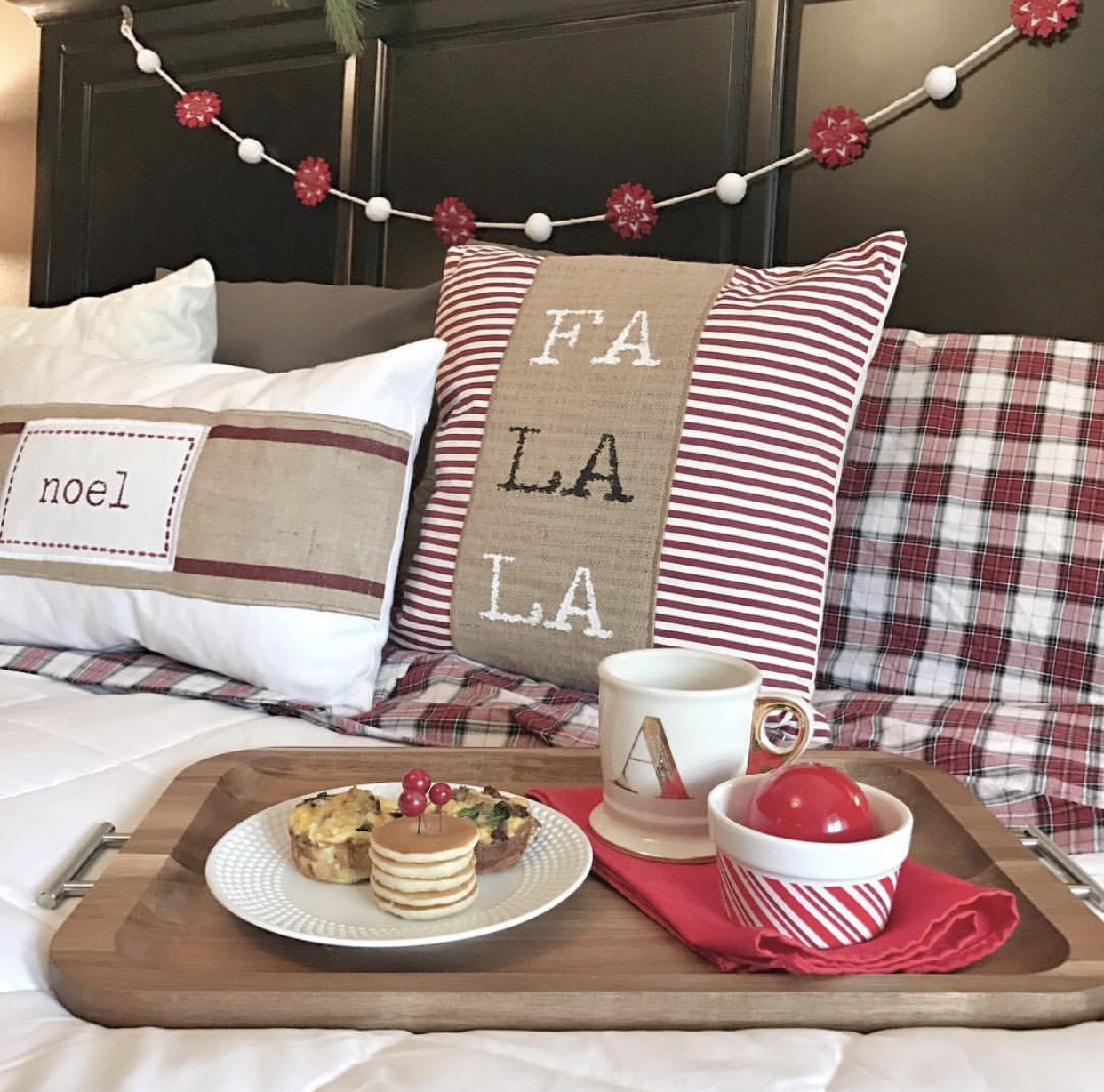 I have pine trees in my front year so I trimmed off pieces and secured them to the top of my headboard.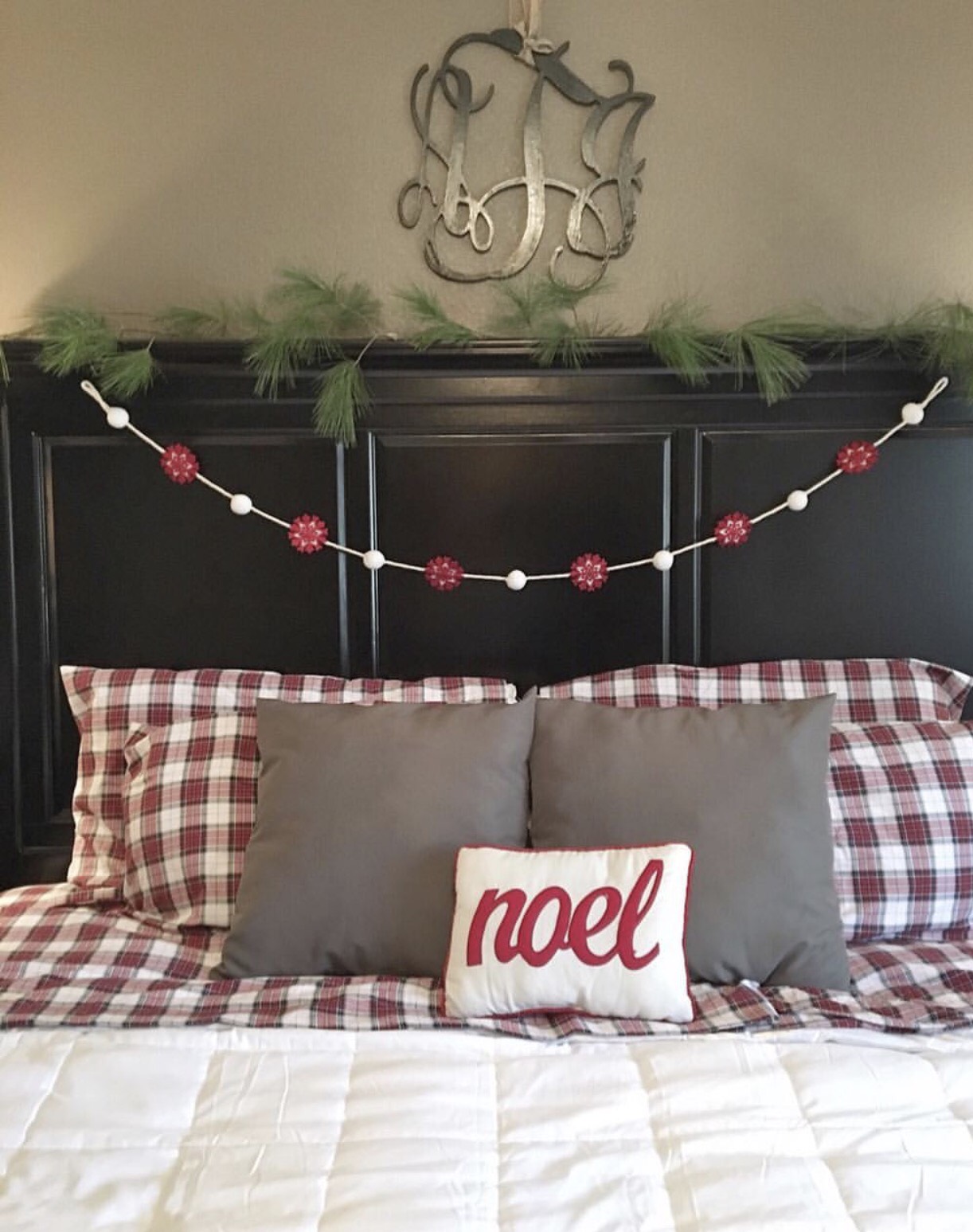 On each of my side tables, I added these gorgeous trees from Anthropology. I also added more pine tree pieces from outside. Oh and this candle is perfect for the holidays. It is in the scent sweet vanilla cinnamon I also added a red lantern for a rustic lodge look.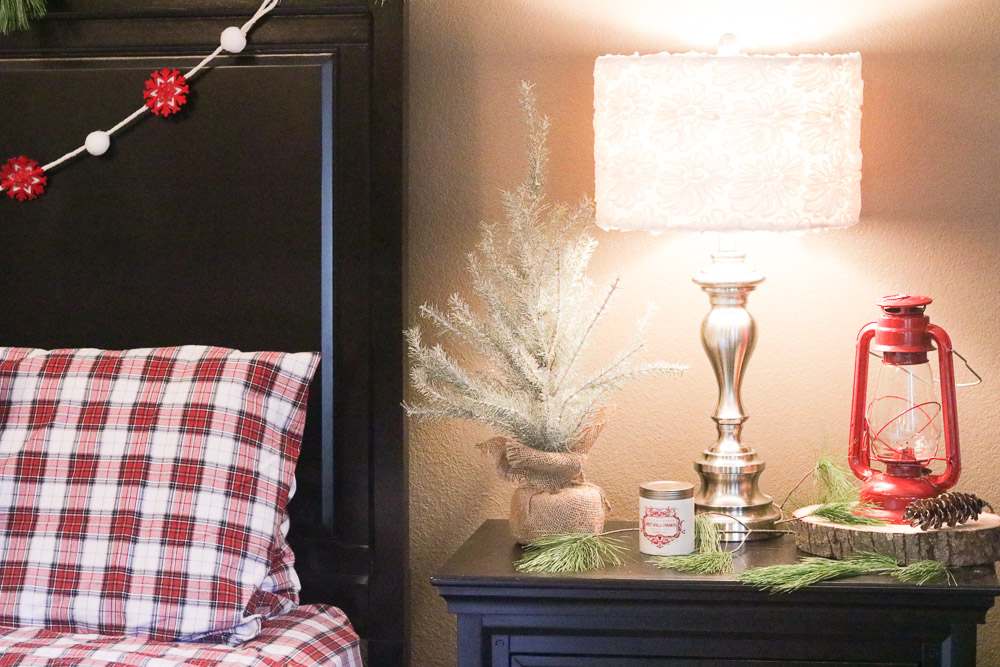 It's not too late to decorate your bedroom for Christmas. I promise you won't regret it.