Are you hosting Thanksgiving dinner this year? If so, I think you are going to love this. Instead of using typical place cards, use a magnolia leaf. This DIY Leaf Place Cards for Thanksgiving is perfect your tablescape. Not to mention so easy to do. If you love magnolia leaves like me and my BFF JoJo, this will be perfect for you. I am thinking Joanna Gaines would be proud, don't you?!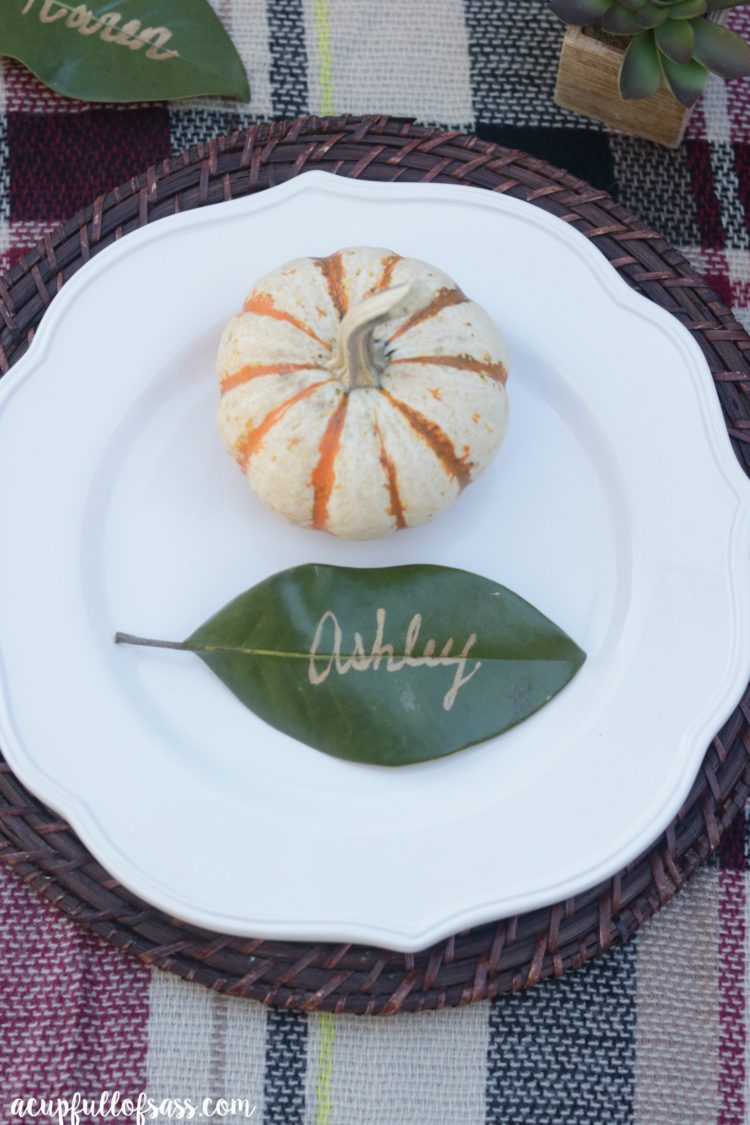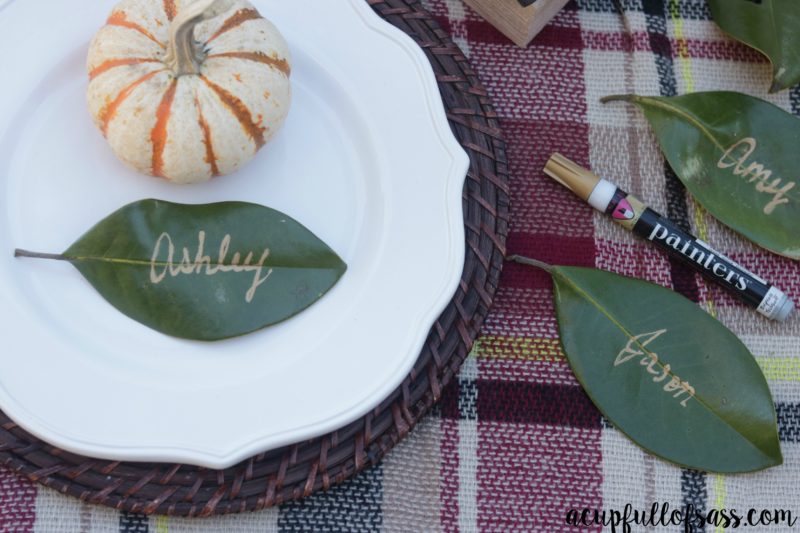 Let me first start off by saying I have terrible handwriting. I so wish I knew how to write in calligraphy, but I have not mastered that yet. I own a couple books and it's definitely on my "to do list". One day it will happen. However, you don't need to know calligraphy or even have good handwriting for that matter to make this project. I am proof of that.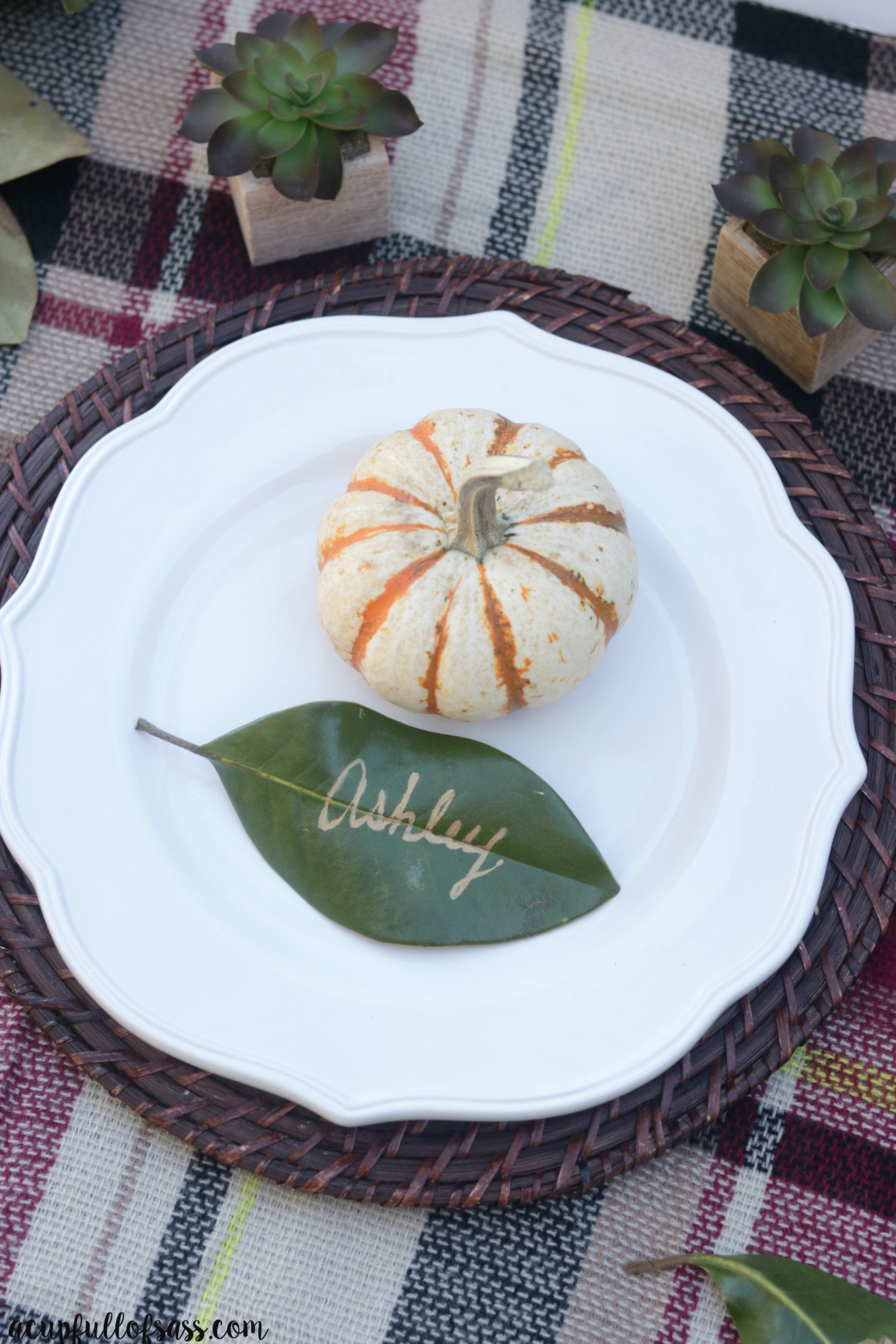 Supplies:
Gold Paint Marker (Any craft store and or Walmart has these.)
Magnolia Leaves or any Leaves (I used real leaves because my mom actually has a magnolia tree in her yard.)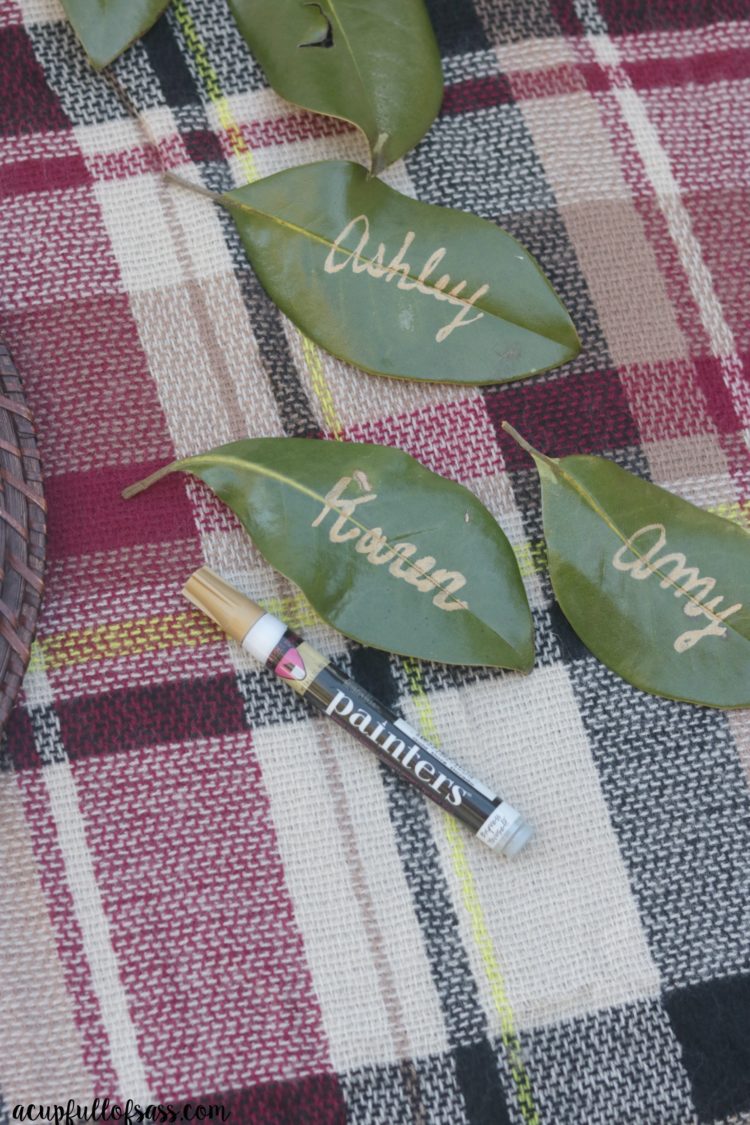 How to do it:
First practice writing the names on a piece of paper with the paint marker. This helped a ton.
Next, I choose the magnolia leaf I wanted to use.
Decide what area you want to write the name on. I decided to write the name in the center of the leaf. Even though the midvein was in the way, I just went over it.
Use the paint marker and write the name of your guest.
Let dry.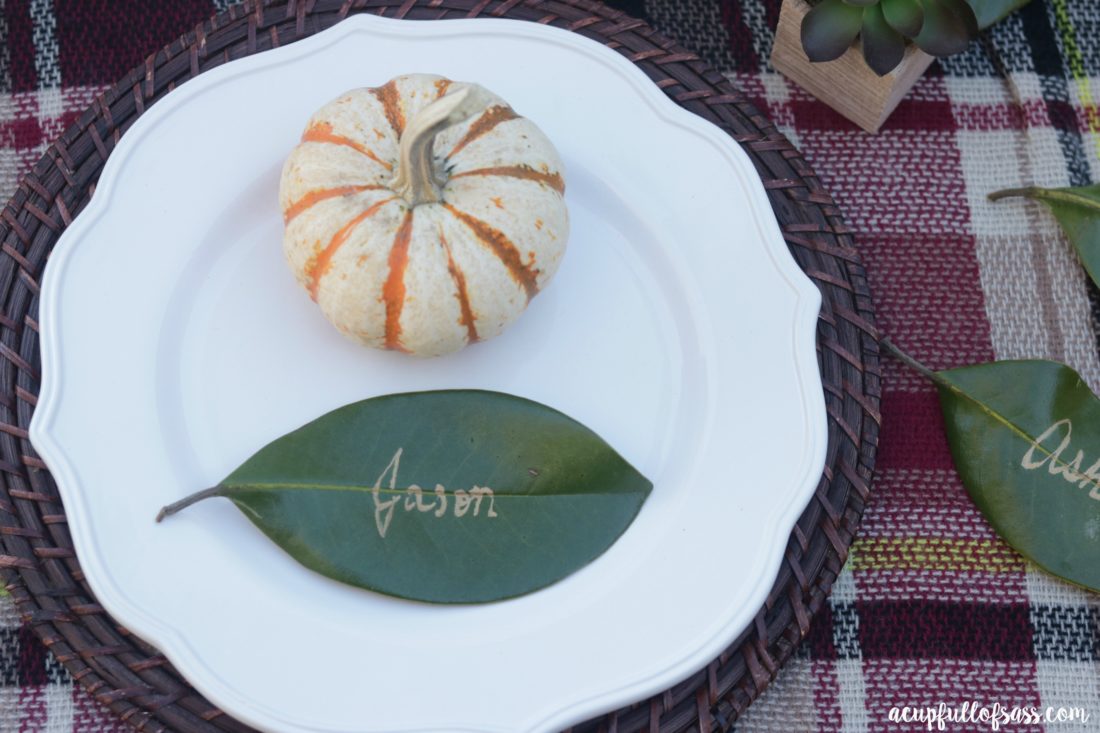 That's it. Easy enough, right?
Another idea is to write words like Thankful or Blessed on the leaves instead of names. I just love how these turned out. I also love how my blanket scarf looks as my tablecloth. This is something new I decided to try.
Have you seen my Free Thankful, Gather and Blessed printable? It's perfect for your Thanksgiving decor. You can see it here.