I went back and forth on trying to decide if I wanted to decorate my front porch for Halloween this year. I recently decorated my Front Porch for Fall and loved it. You can see my post here. I wasn't sure if I wanted to change it for Halloween. However, my kids love Halloween and asked if I would decorate for it. This is what I came up with. My Halloween Front Porch turned out even better than I had hoped for.
I used a lot of the same decor I had displayed for Fall. I just added some black crows, also known as ravens and skulls. I love how it turned out and so do my kids!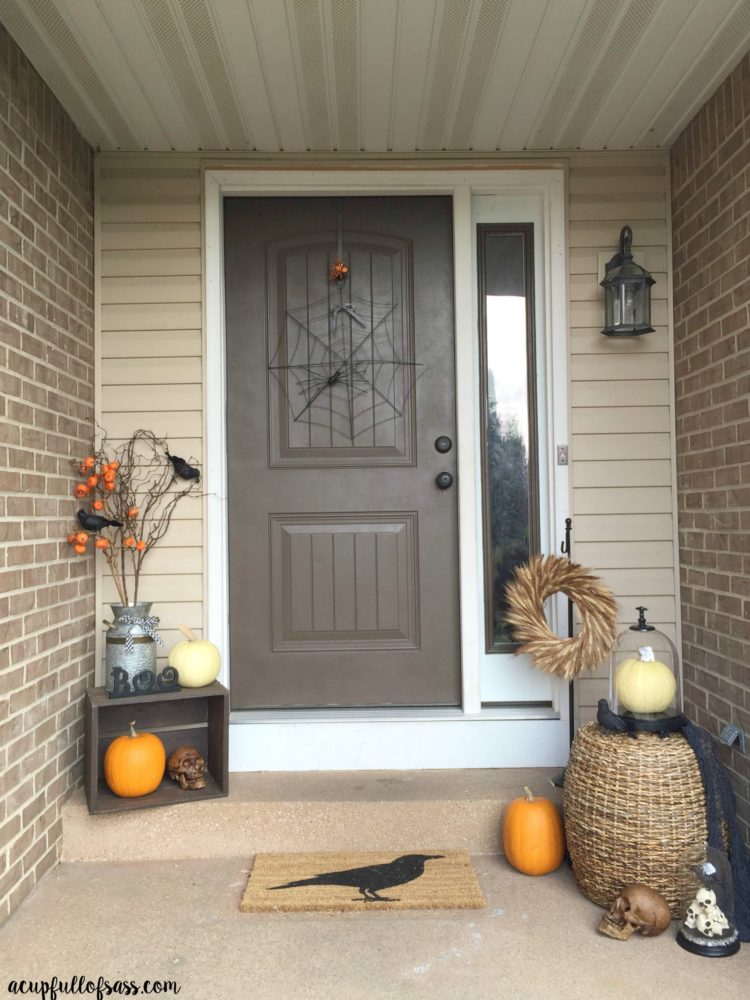 I used the
Galvanized Metal Milk Can
I had for my Fall decor. I filled it with branches and pumpkin branches I found at Hobby Lobby. I added both a white and orange pumpkin. I love white pumpkins.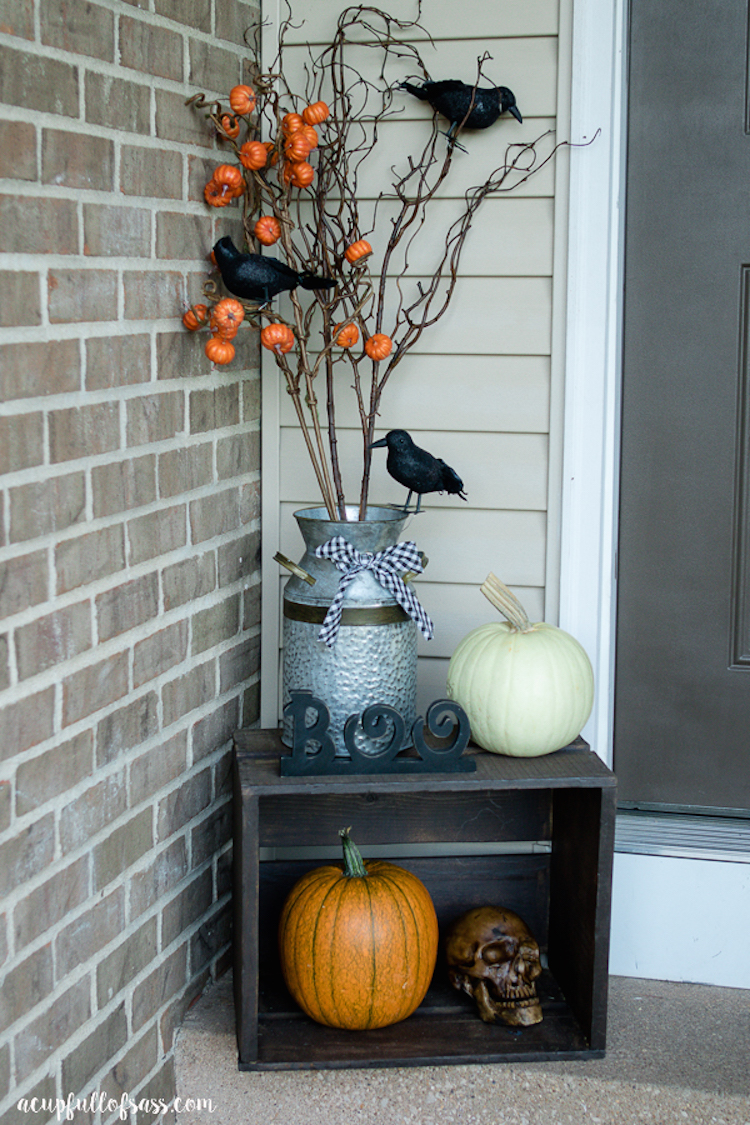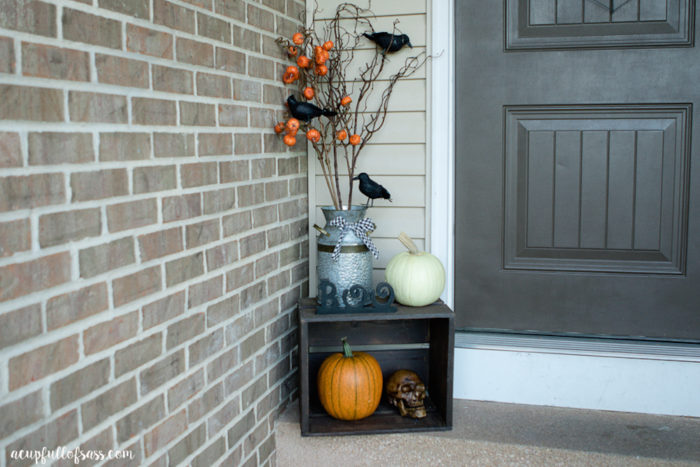 On this side of the porch, I used a wheat wreath that I found at Michael's. You can find a similar one here. I found this cloche at Target. I put a white pumpkin inside and it was the perfect fit.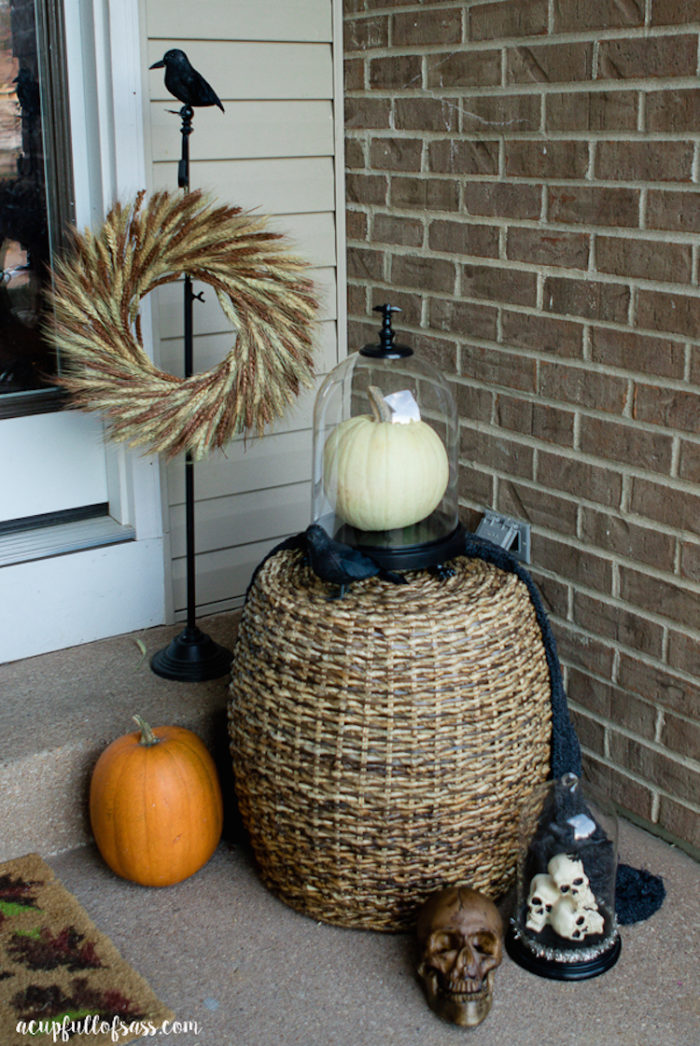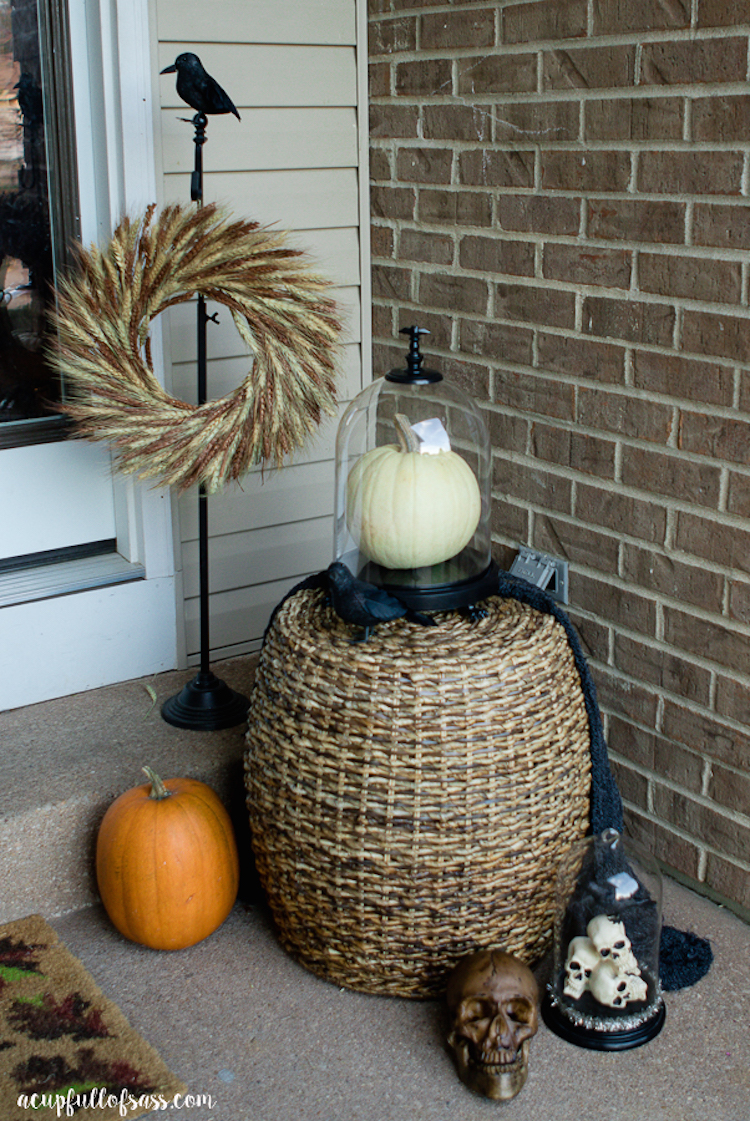 I used a black and white gingham bow I made to the milk can. This really helped bring out the color black in the crows.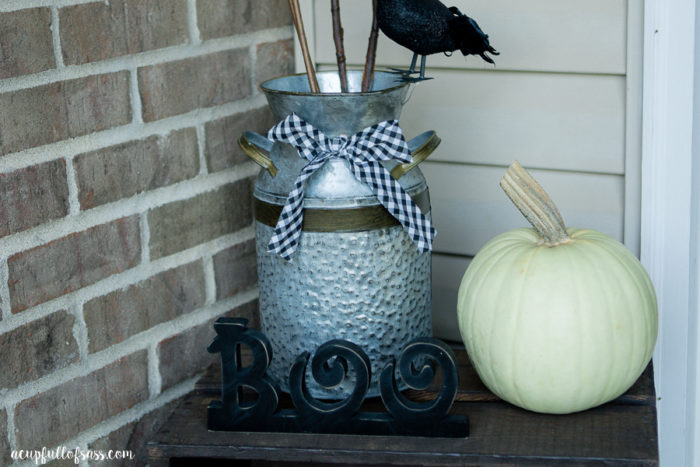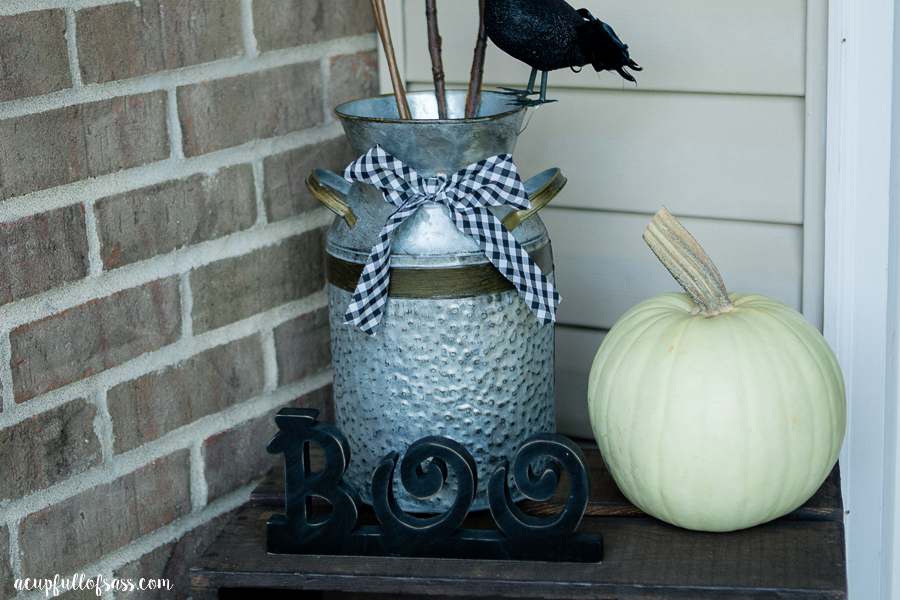 This BOO sign I found at Marshalls a few years ago.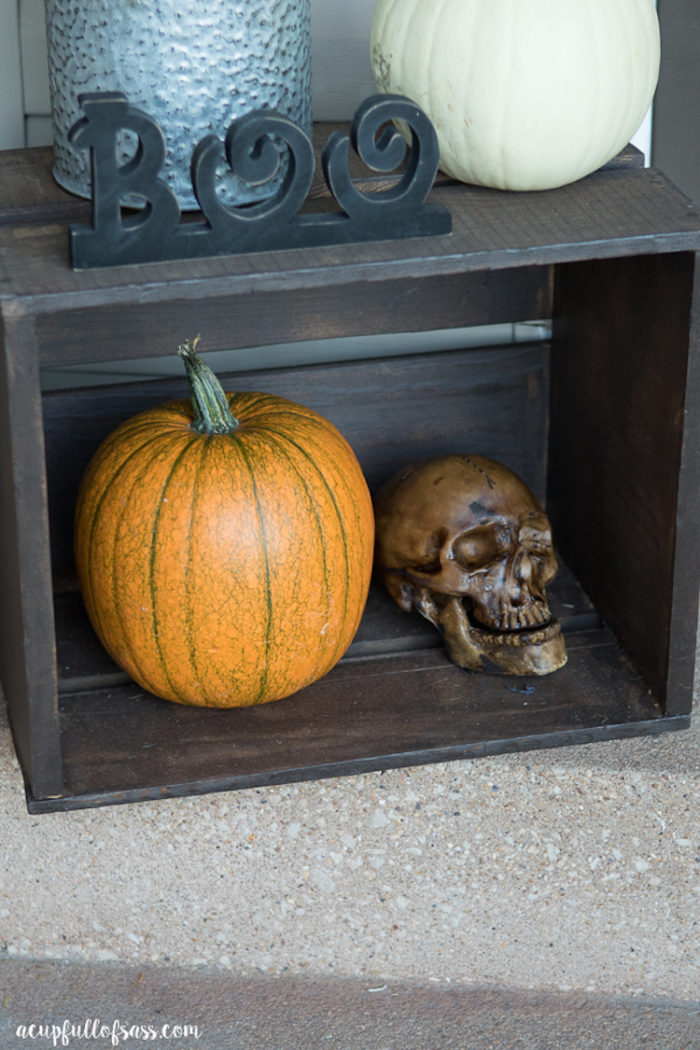 This spider web decor I actually found at Goodwill last year. I added a small piece of gingham ribbon to it. So cute, right?!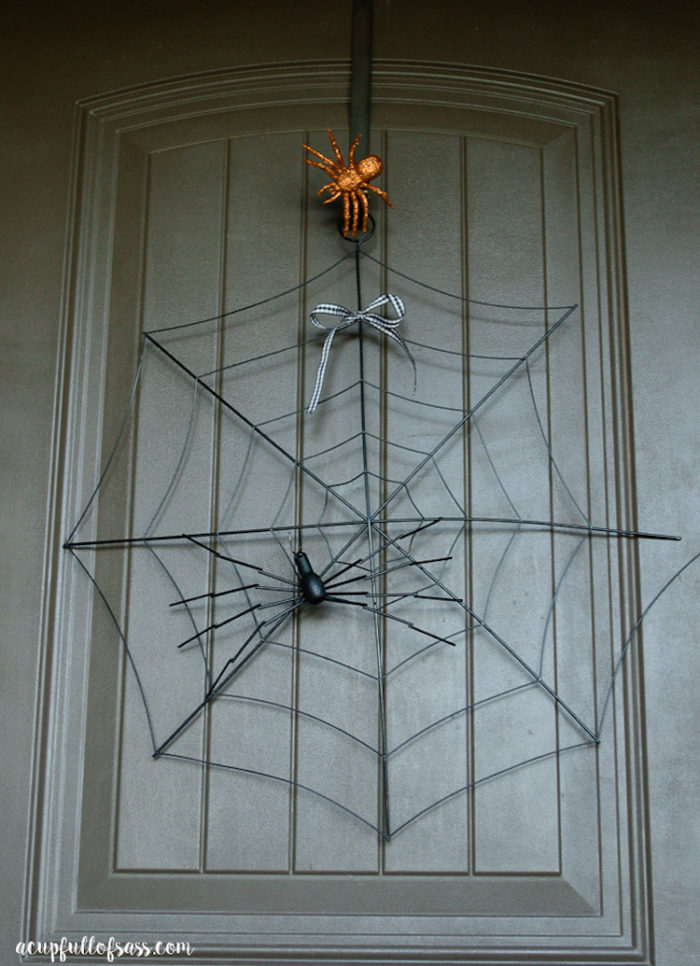 Eek!! Don't you love the way it turned out?!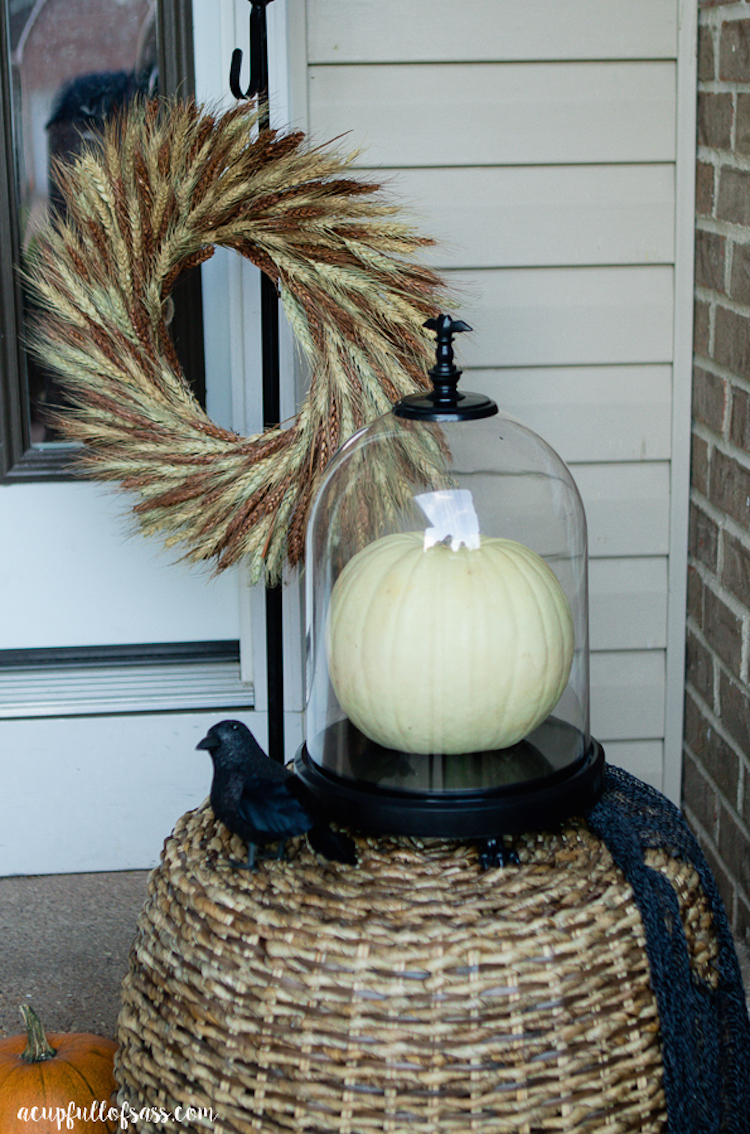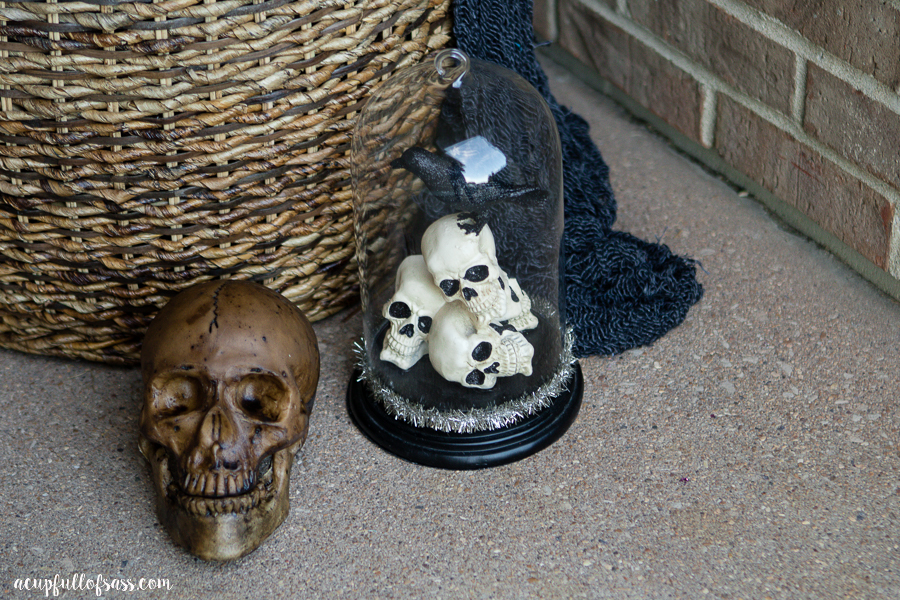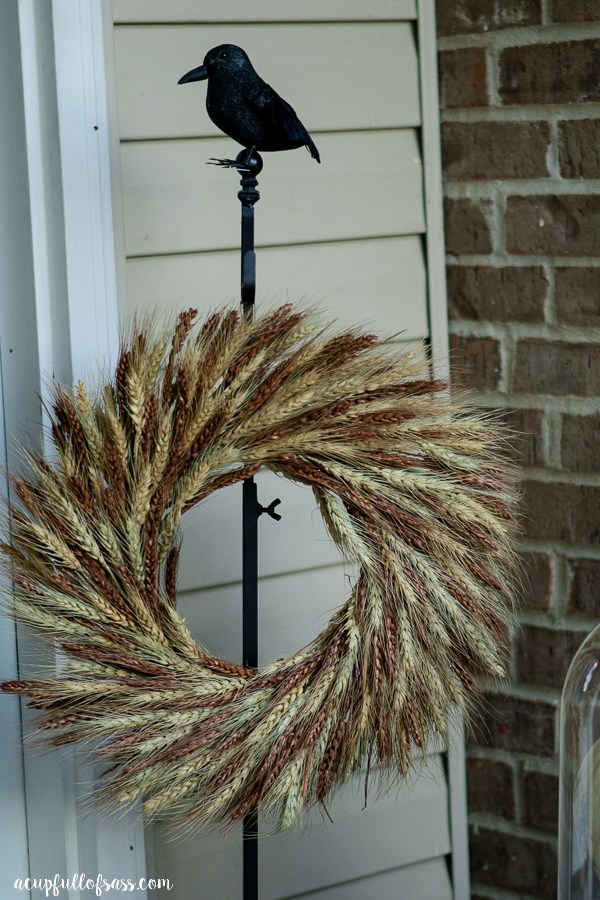 I simply love how this black crow front door mat looks. I think it really tied my whole theme together.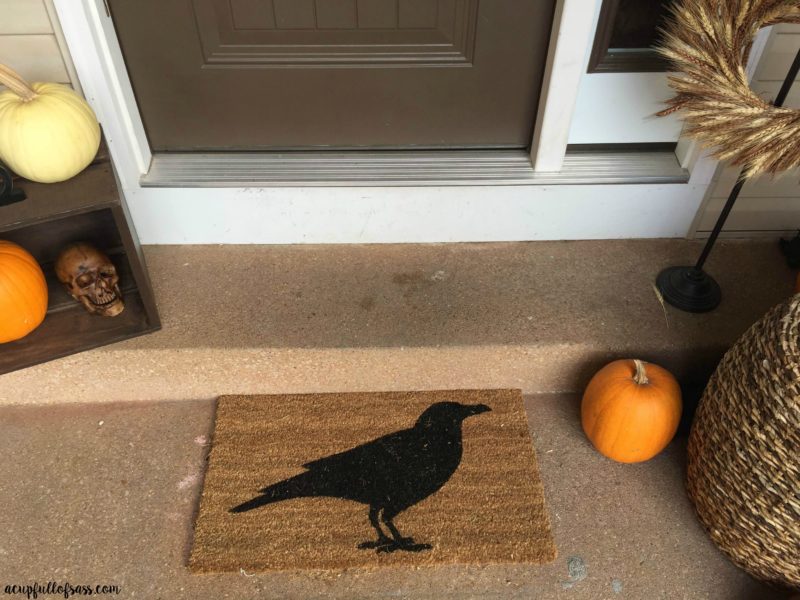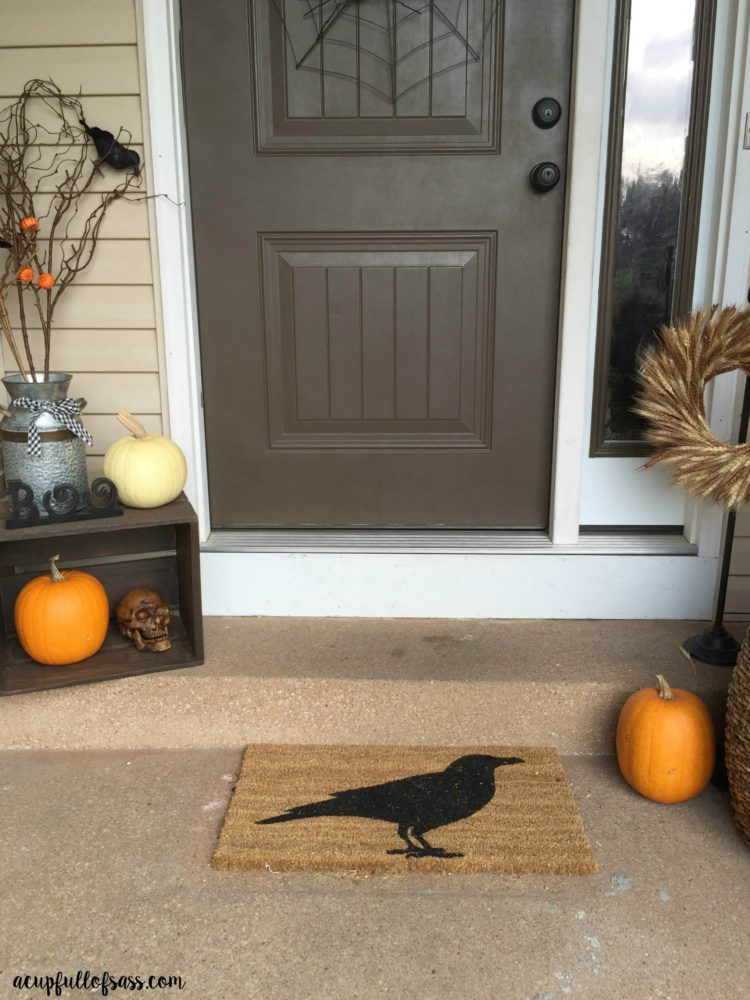 I am thrilled how my Halloween Front Porch turned out! What do you think?
Have you seen my Halloween Tablescape yet? I did the same type of theme. I love it!