We visited Florida's Scenic Highway 30-A for our family beach vacation this year. 30-A is a beautiful beach road that runs along the Emerald Coast. It is known for its white sandy beaches and gorgeous water. I am going to tell you right now, this area definitely had the most gorgeous beaches and water I have ever seen. Did you know I used to live in Flordia? Marco Island and Naples Flordia to be exact. Those beaches aren't even comparable in my opinion.
I wanted to share my vacation to help you if you are looking for a place to go, I am sharing where we stayed, where to eat, and even what to pack. I hope this post helps you when planning your next family vacation.
Beach House
This Charleston-inspired beach home met all of my exceptions and more. Unfortunately, I did not get a ton of individual photos of the house. I did get a full walk-through video which is saved in my Instagram Highlights.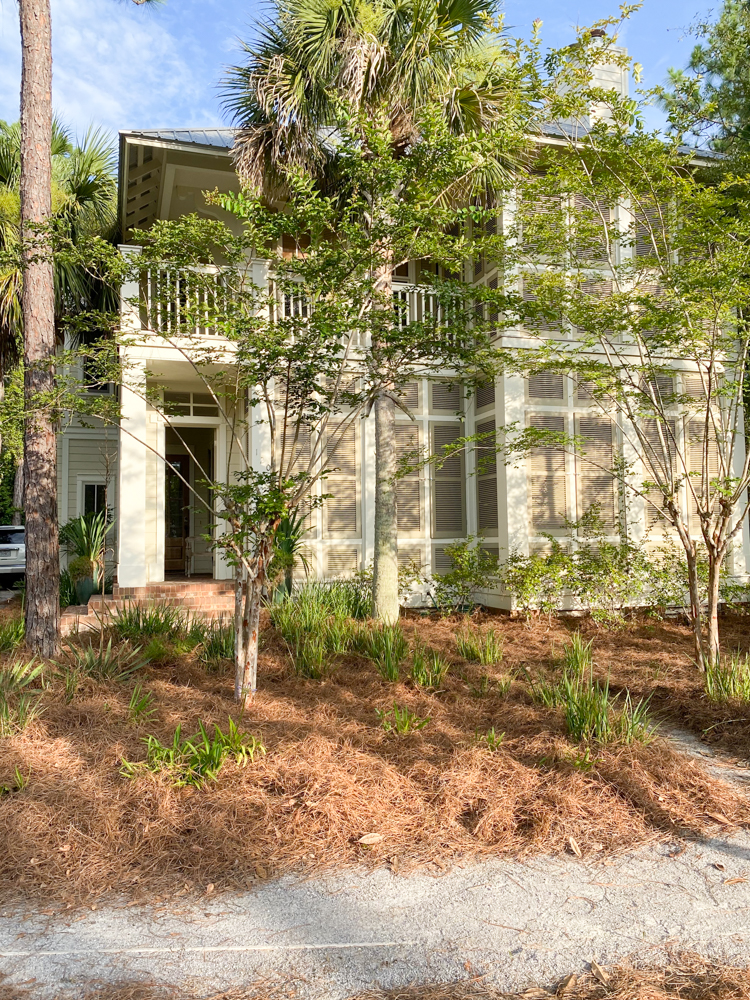 The second floor has a loft area with a trundle bed. The large master bedroom includes an en-suite bathroom and a lanai with a porch swing. I loved sitting here in the evening with a glass of wine. In the second bedroom and a private bath.
In the loft area with a daybed and a pullout. There is also a carriage house off of the main house with a bed, full bathroom, living area with a sleeper sofa, and a kitchen. It's like a mini apartment. My son stayed in this area and loved it.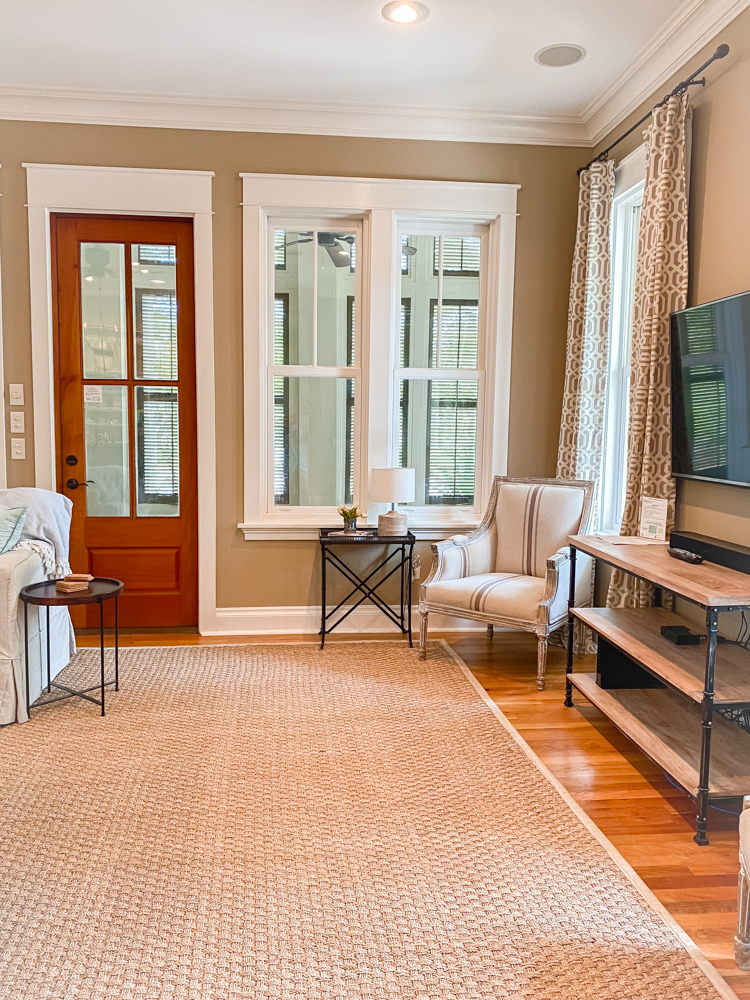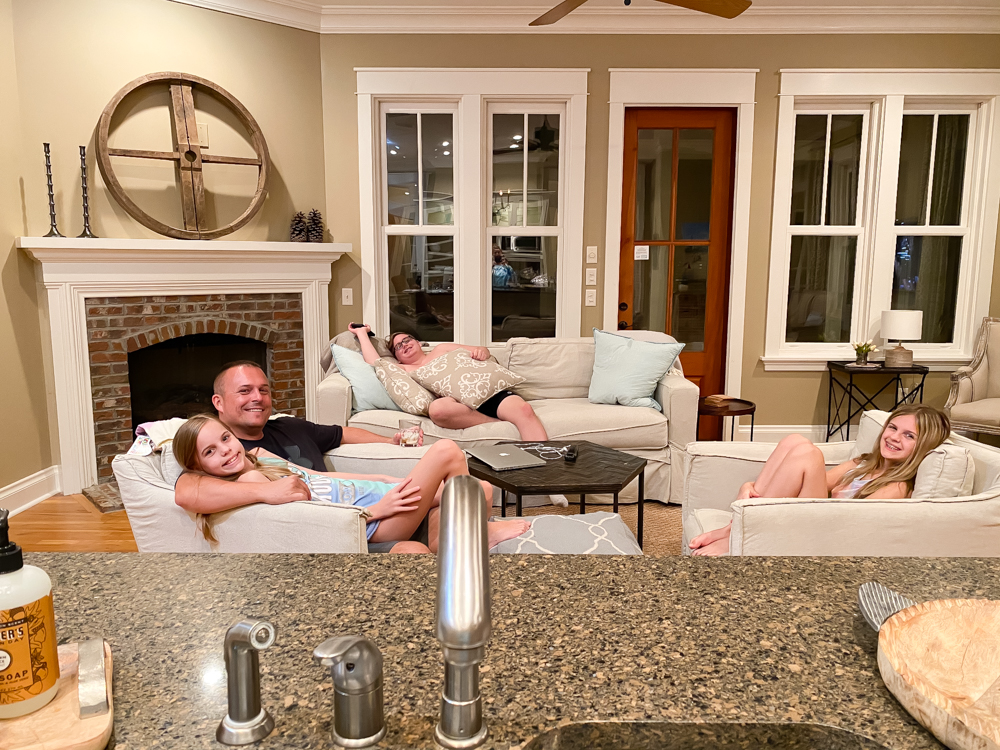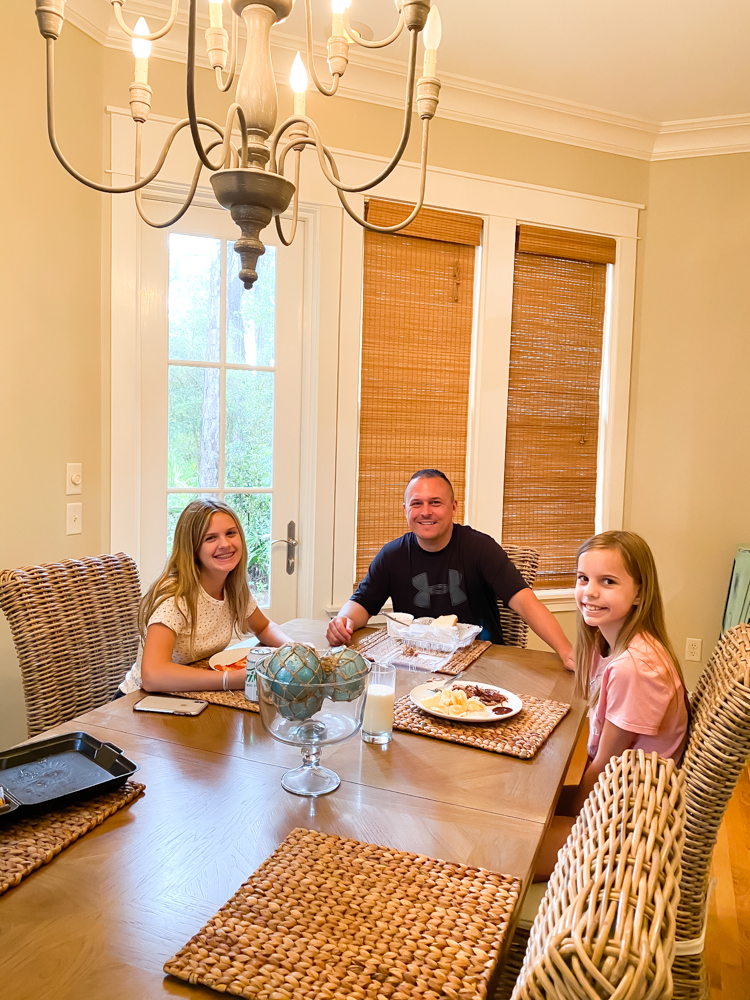 Every morning I had a cup of coffee waiting for me (via Mr. Sass). I would then head to the lanai to read this devotional book. It's so good. I really loved it. Fitting, isn't it?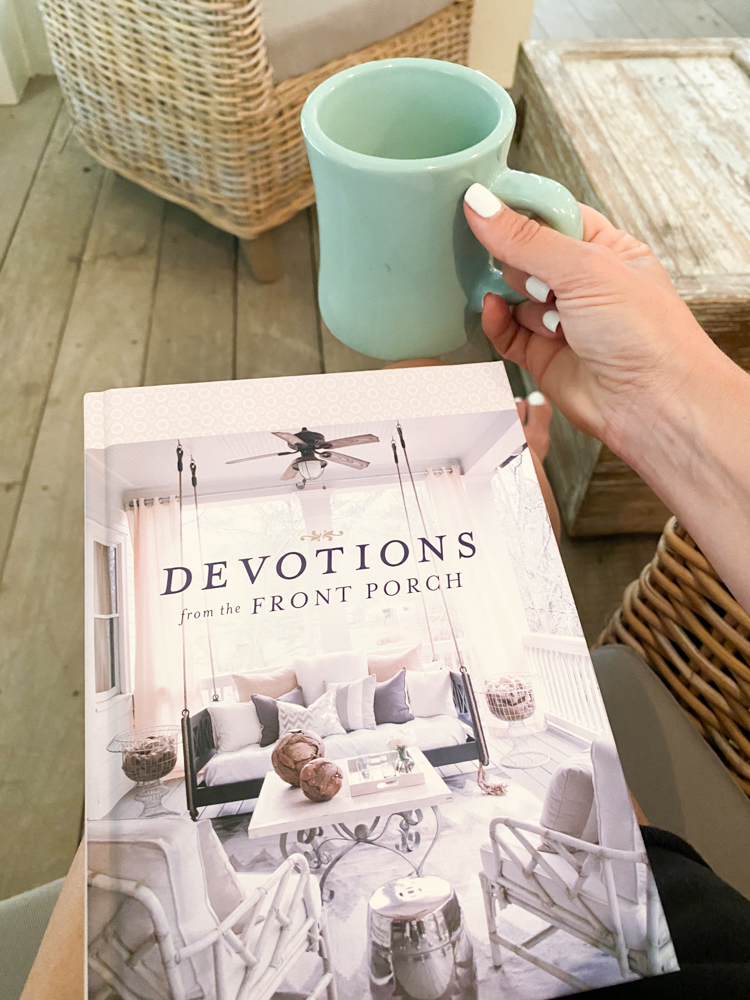 Beach and Pool
The beach is close to where we stayed. We still had to drive there, but a lot of families rode bikes and or used a golf cart. The community pool is directly across the street from our house. That was really nice.
Once we were ready for the day, I would try to take a family photo. I brought this tripod stand for my phone with us so we could all be in the photo. I always travel with it.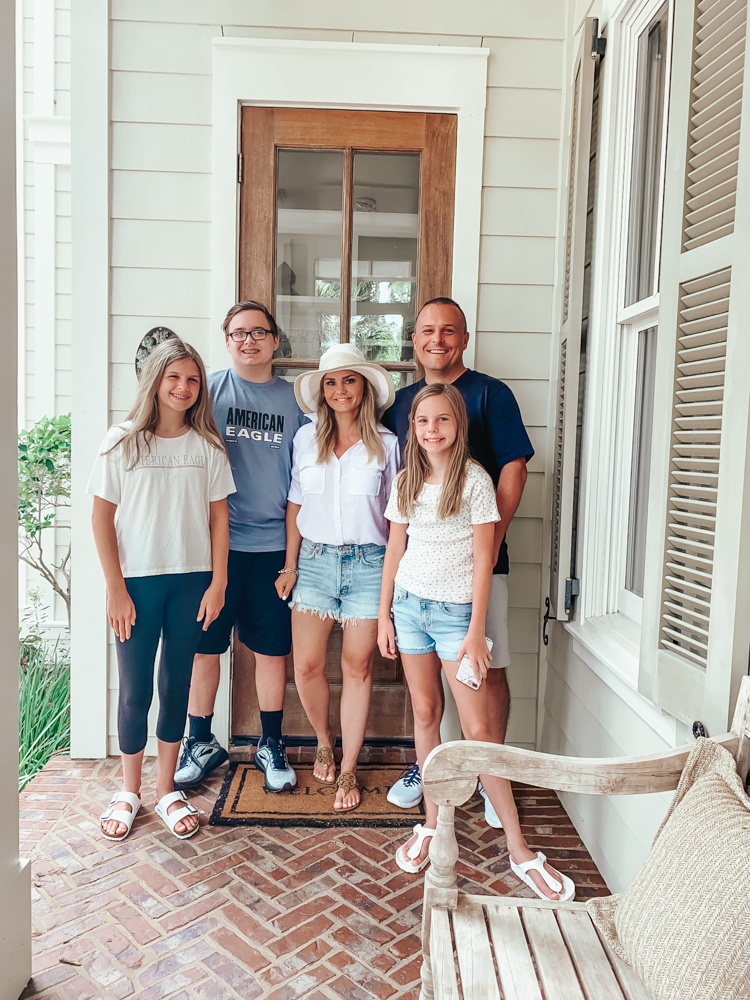 Now for the beach pictures. I contacted someone about having professional beach pictures taken and well they never responded. So I did it myself. Next year, I will definitely find someone professional.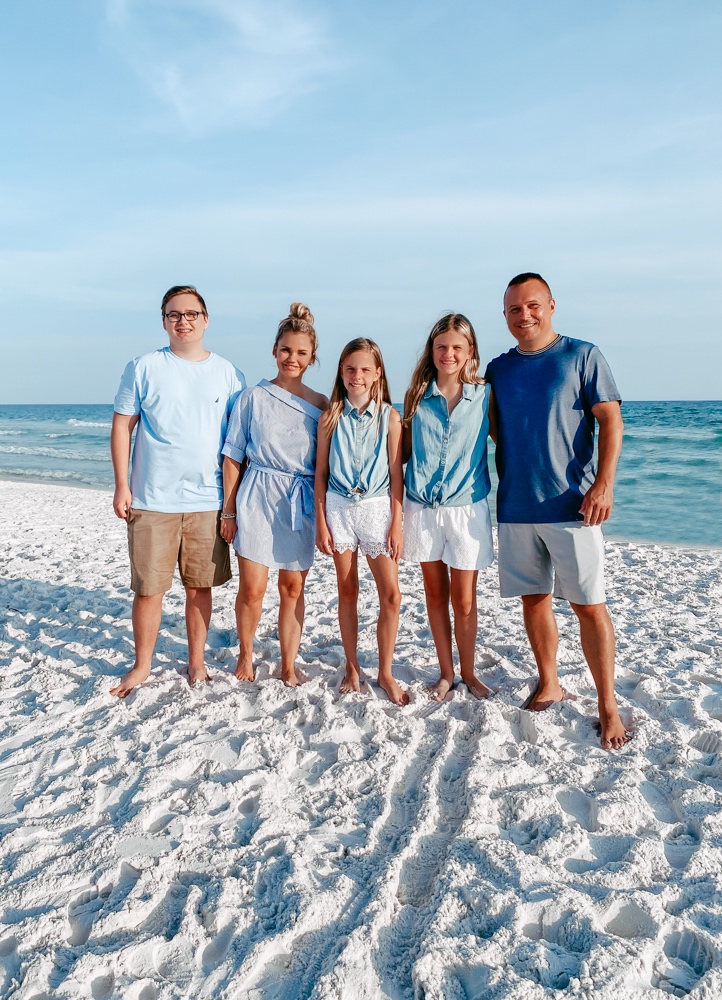 What I Packed for Vacation
Here is a little look at what I packed for vacation. The packing cubes were amazing, the beach hat came in handy (it's 70% off right now), and the dress was perfect for beach family photos. All links below.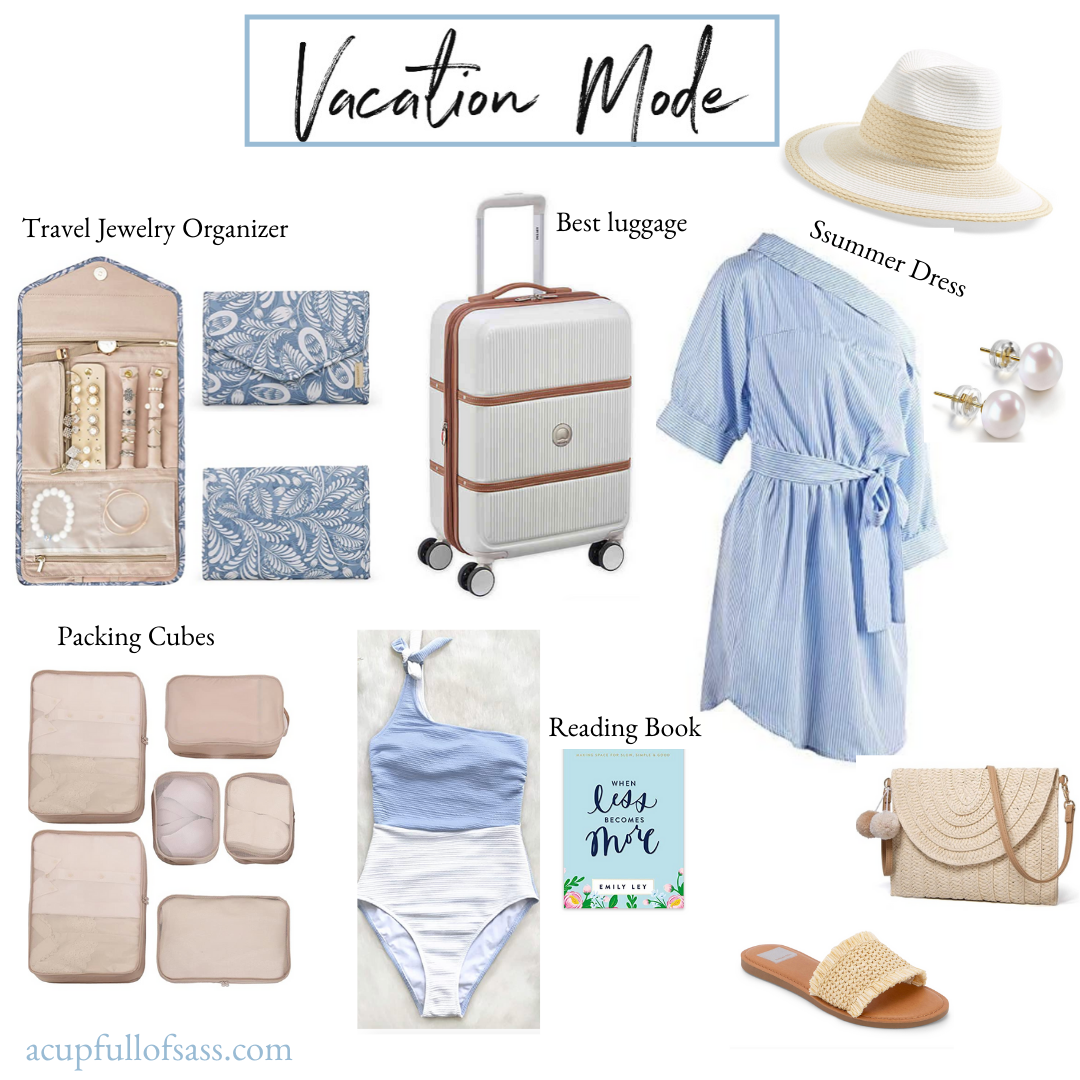 Dress | Jewelry Organizer | Luggage | Luggage | Hat | Packing Cubes | Swim Suit | Book | Sandals | Purse |
My beach hat is sold out so here is a link to a similar one.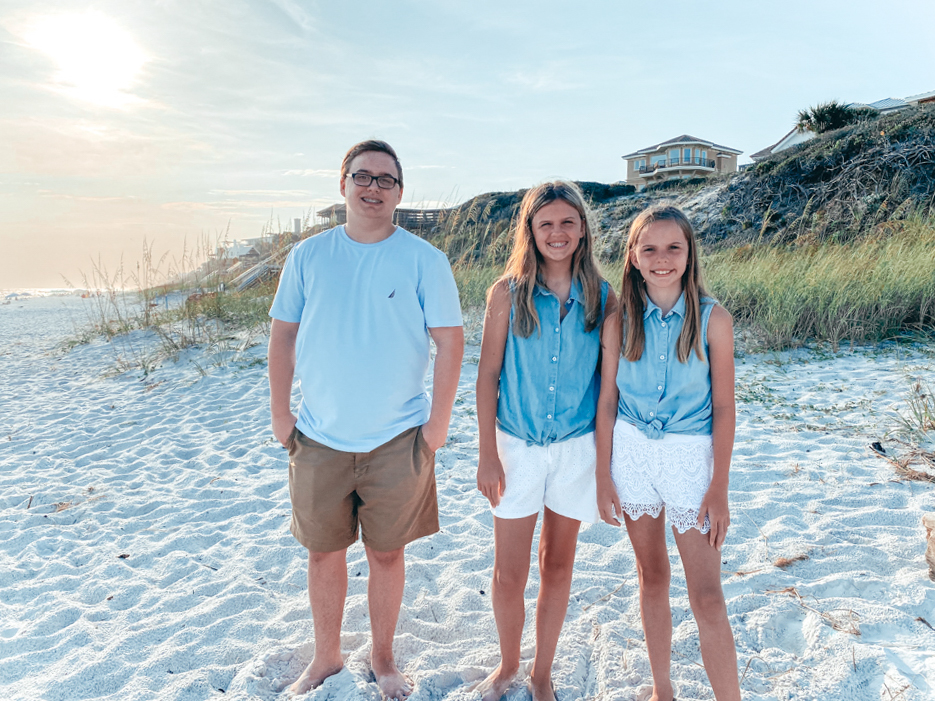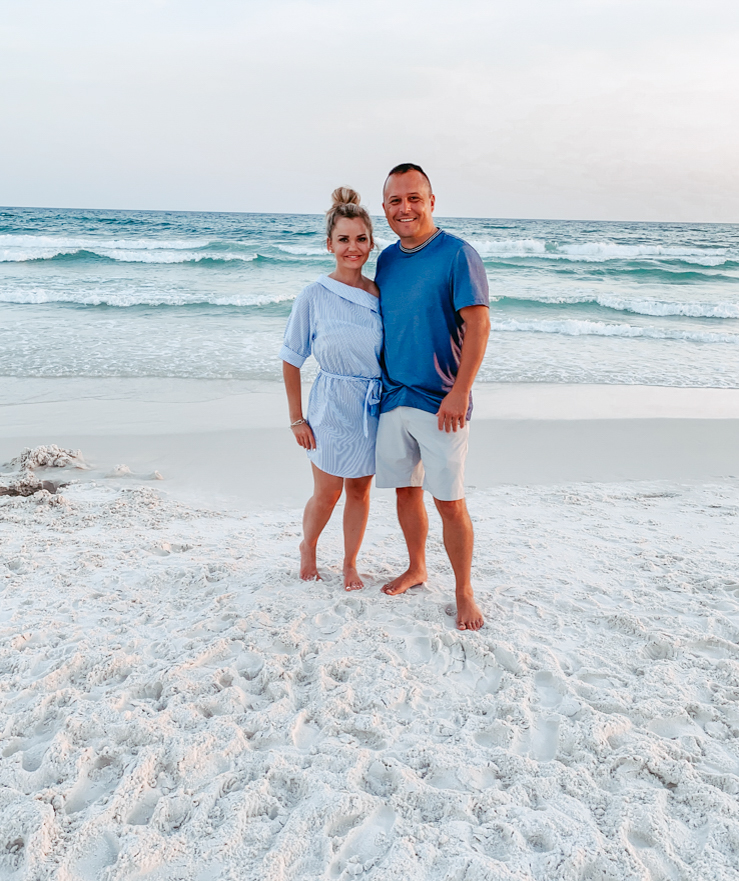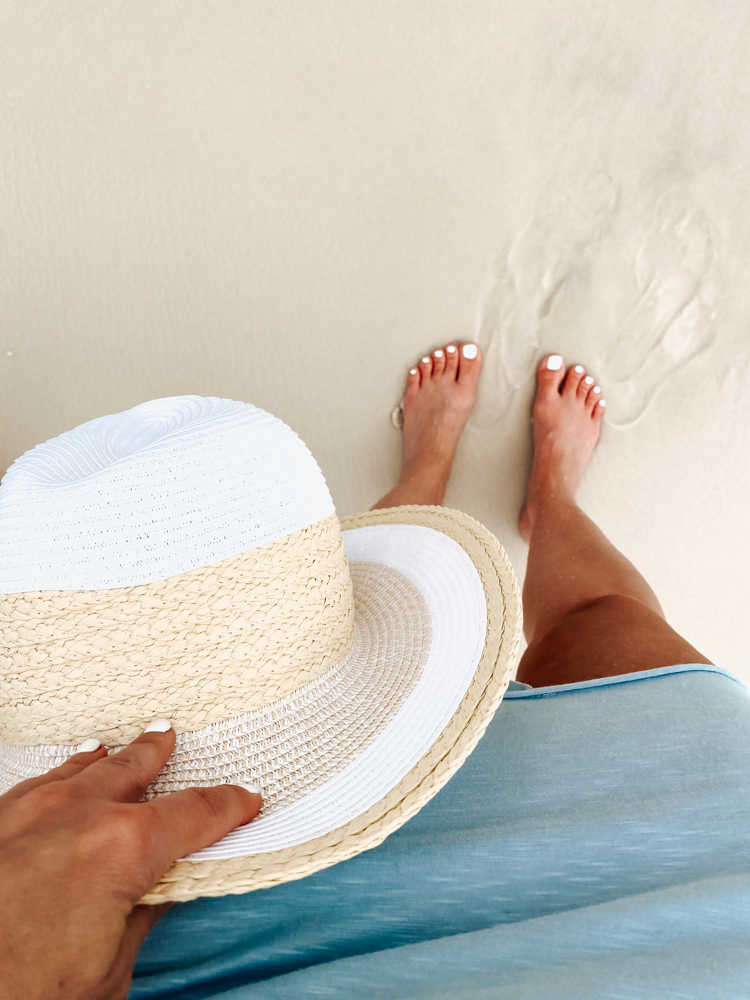 We forgot to pack beach towels so we had to buy some. I really don't want to make that mistake again. But it's a great souvenir.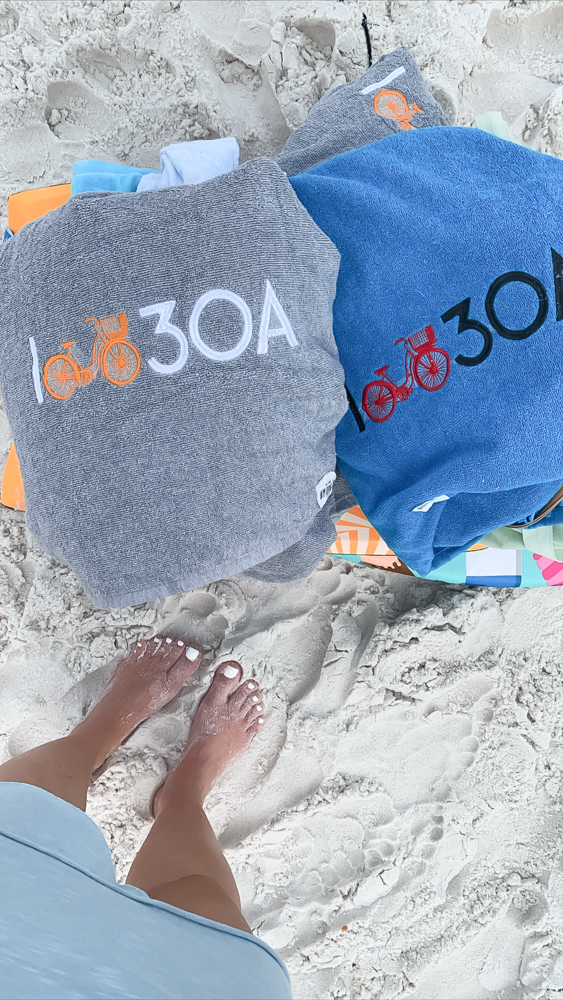 The beach is my favorite place. There is something about the crashing waves that is soothing to me. I get lost in the sounds and this amazing creation God created. I miss the days I lived right across from the beach.
Places to Eat in 3oA
There are so many amazing restaurants along 30A. These are only some that I know of.
We had dinner at the Surfing Deer which was really close to the house we were staying at. This is an upscale restaurant with the best food. We loved it so much we tried to go back on another evening but they had decided to close the inside dinning and only take to-go orders due to COVID-19. I am so happy we got in before that. We sat outside with an ocean view across the street. I can't wait to visit again when they open back up.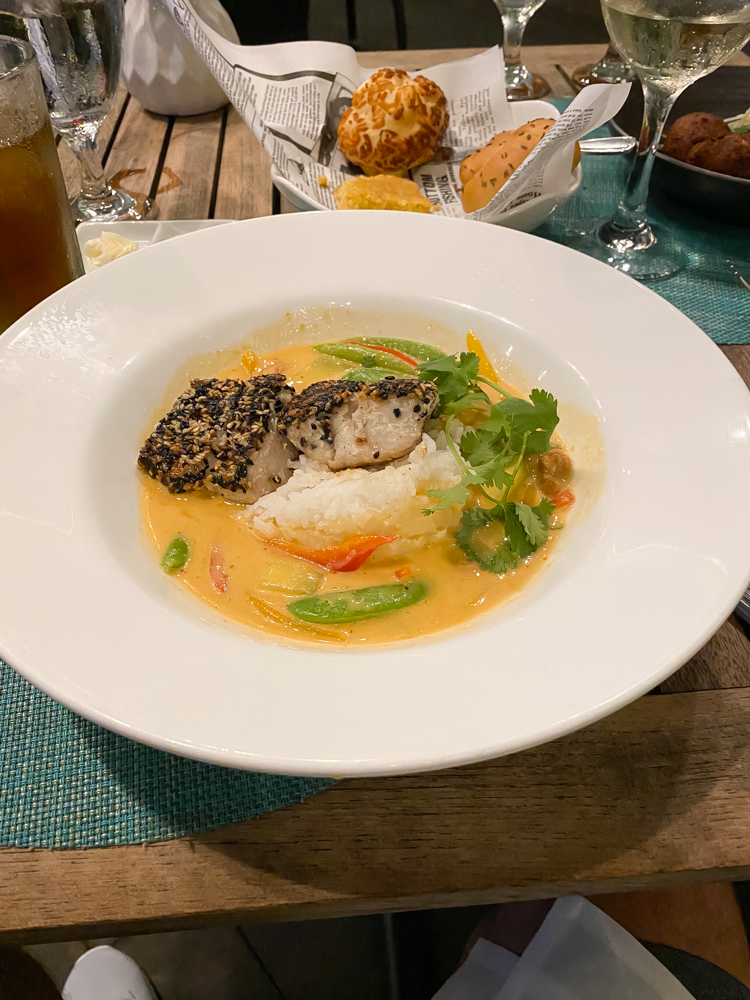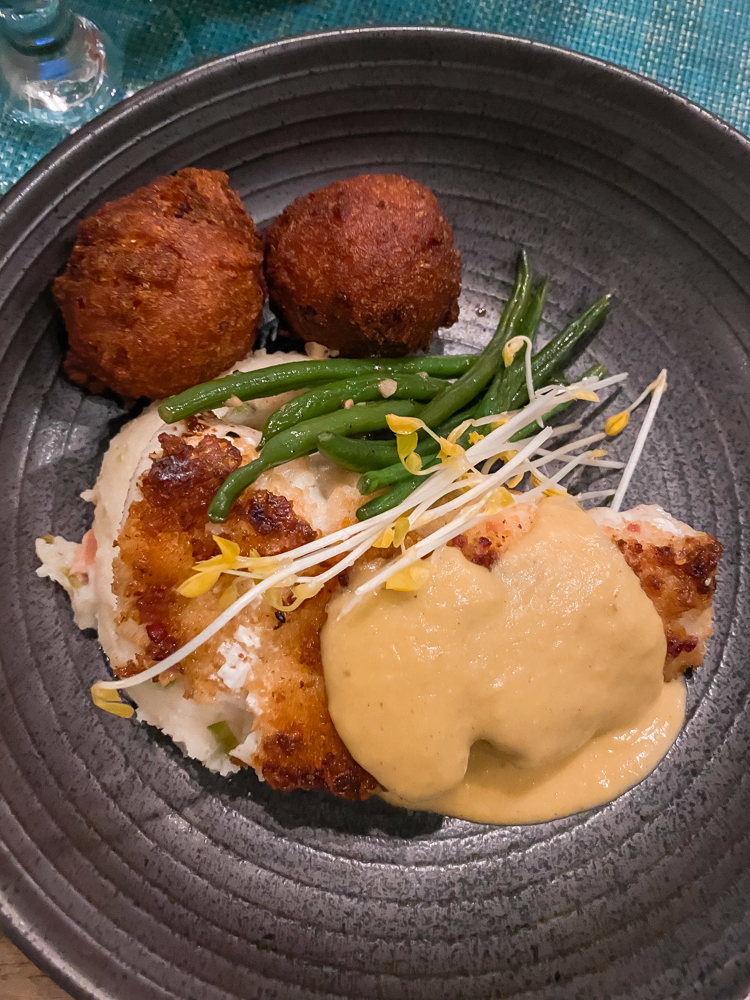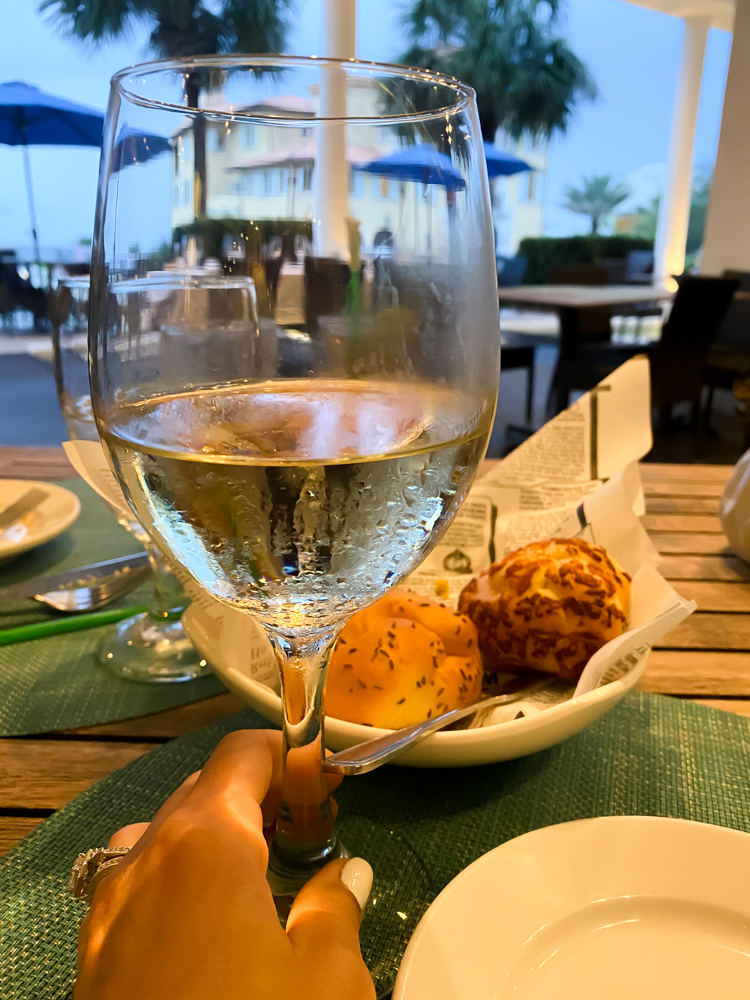 We went to The Hub on 30A for lunch one day. This area was a very happening place. It was indoor/outdoor and located near Rosemary Beach. With six restaurants, two full bars, and great music you are for sure to find something for everyone. We ordered Pizza from Sauce It 30A and it was delicious. We also tried Duos and loved it.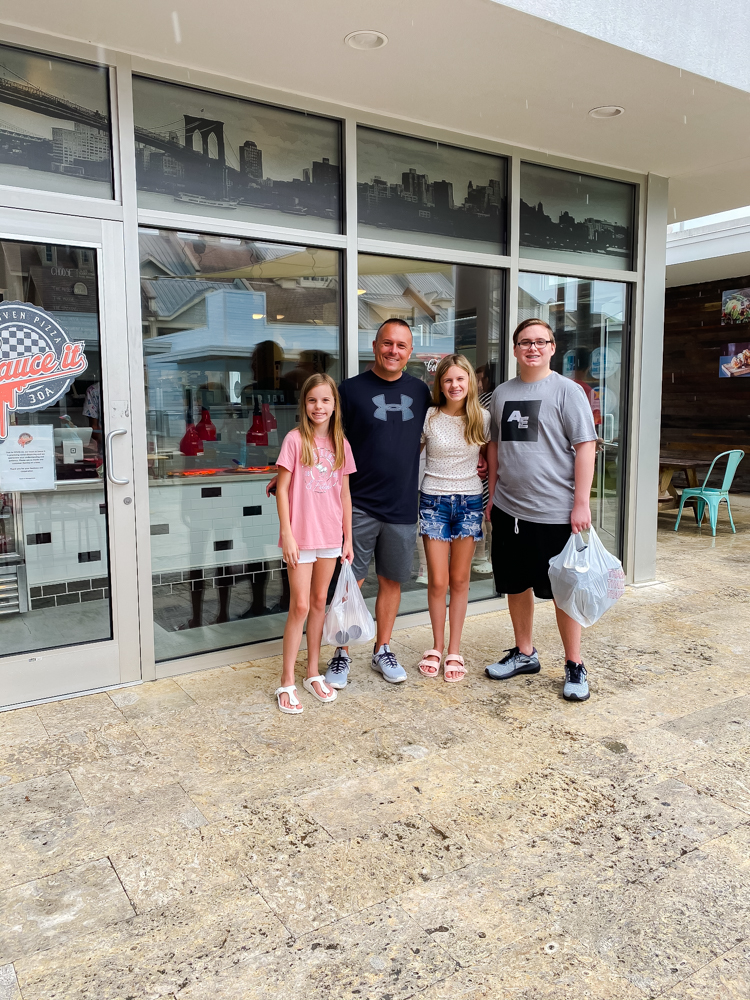 B.f.f is attached to the Great Southern Cafe. Attached to Great Southern Cafe, B.f.f. specializes in fun drinks like the boozy bushwackers, frosé & frozen drinks. We did not have a chance to eat any either of these, but will next time for sure.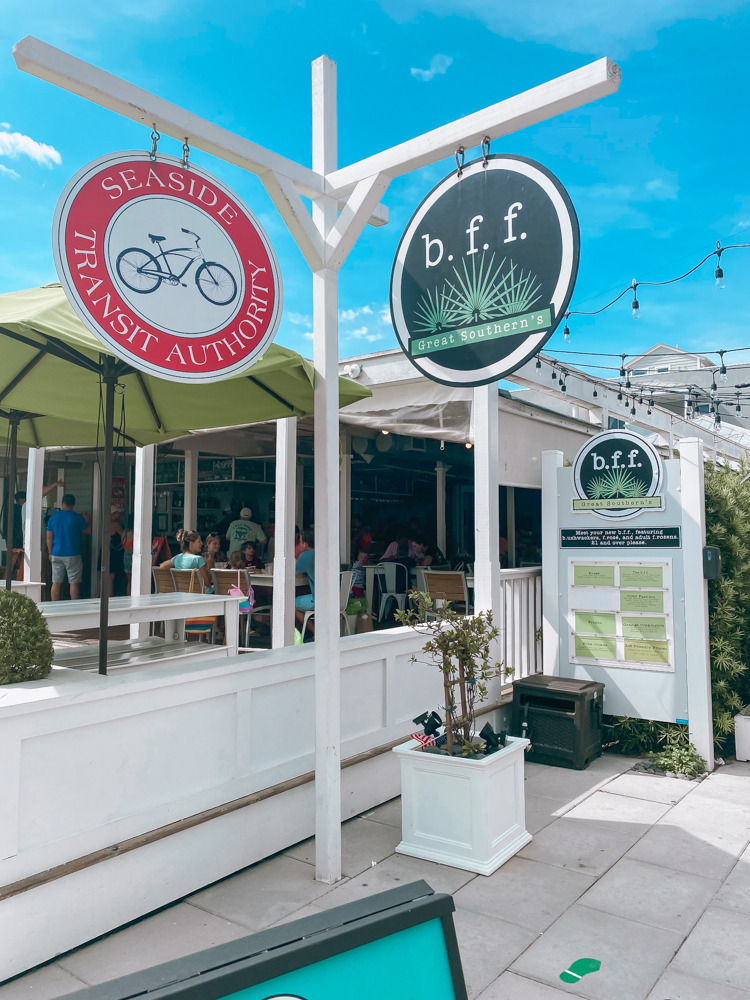 We had lunch on the rooftop of Bud & Alley's which is located right on the water. The crab cakes were amazing. Not to mention the view was pretty spectacular too.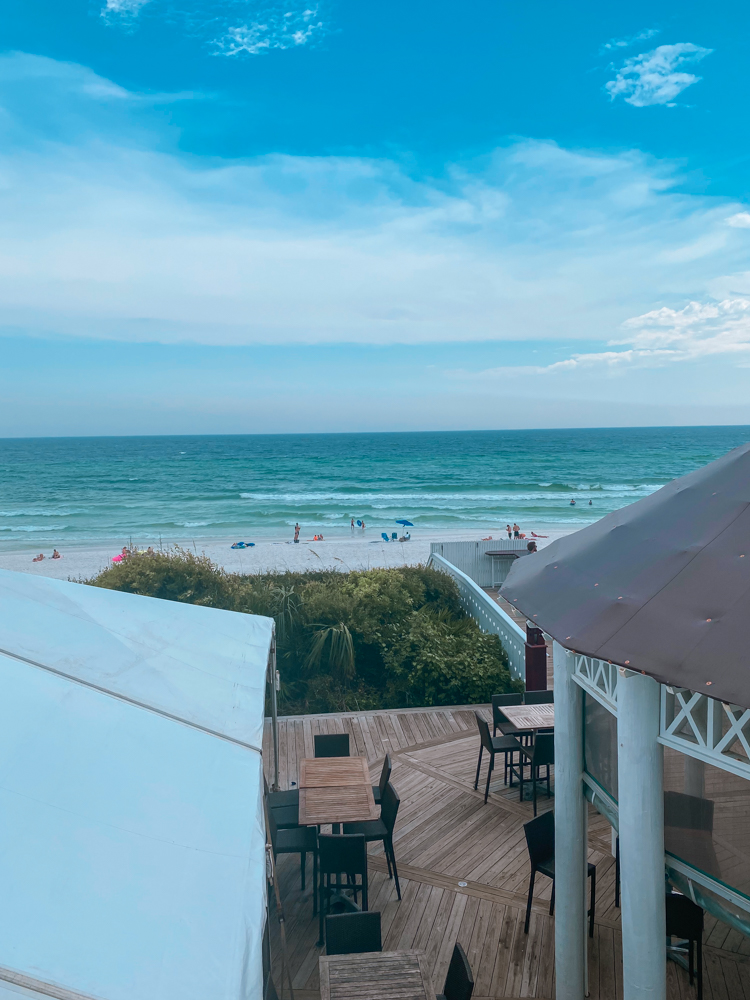 We had dinner one evening at Fish Out of Water (FOOW) which is located in Seaside. We sat outside with an ocean view. I actually ran into another blogger there. How funny is that? The food was great and so was the beach atmosphere. Make sure you make reservations though.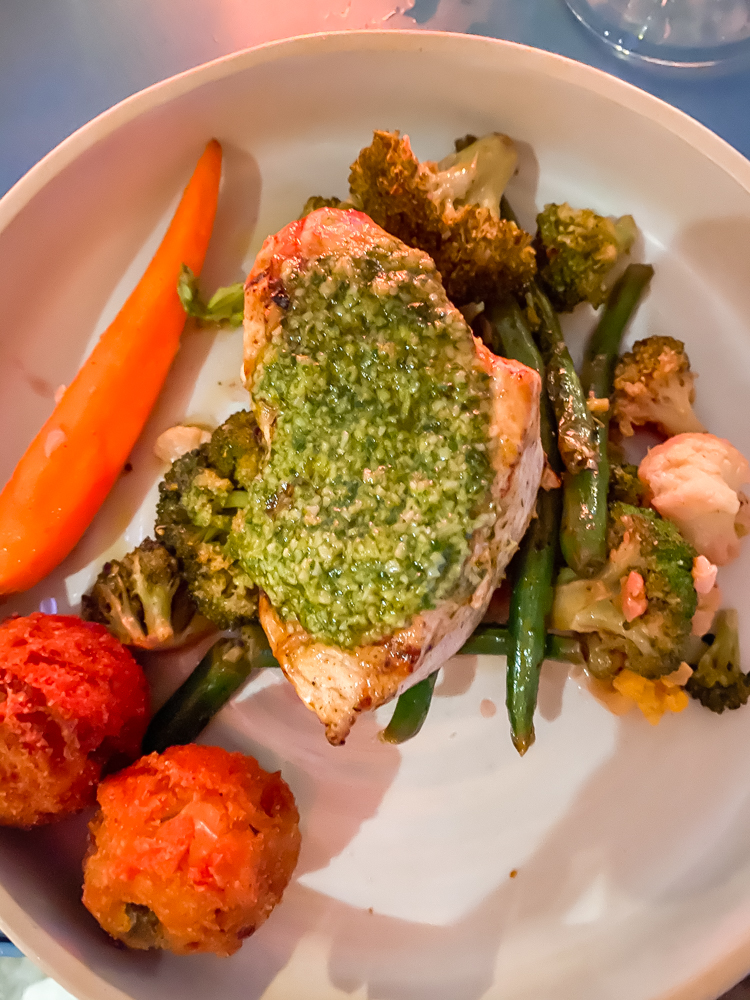 We stopped at the Seaside Post Office for a tourist photo.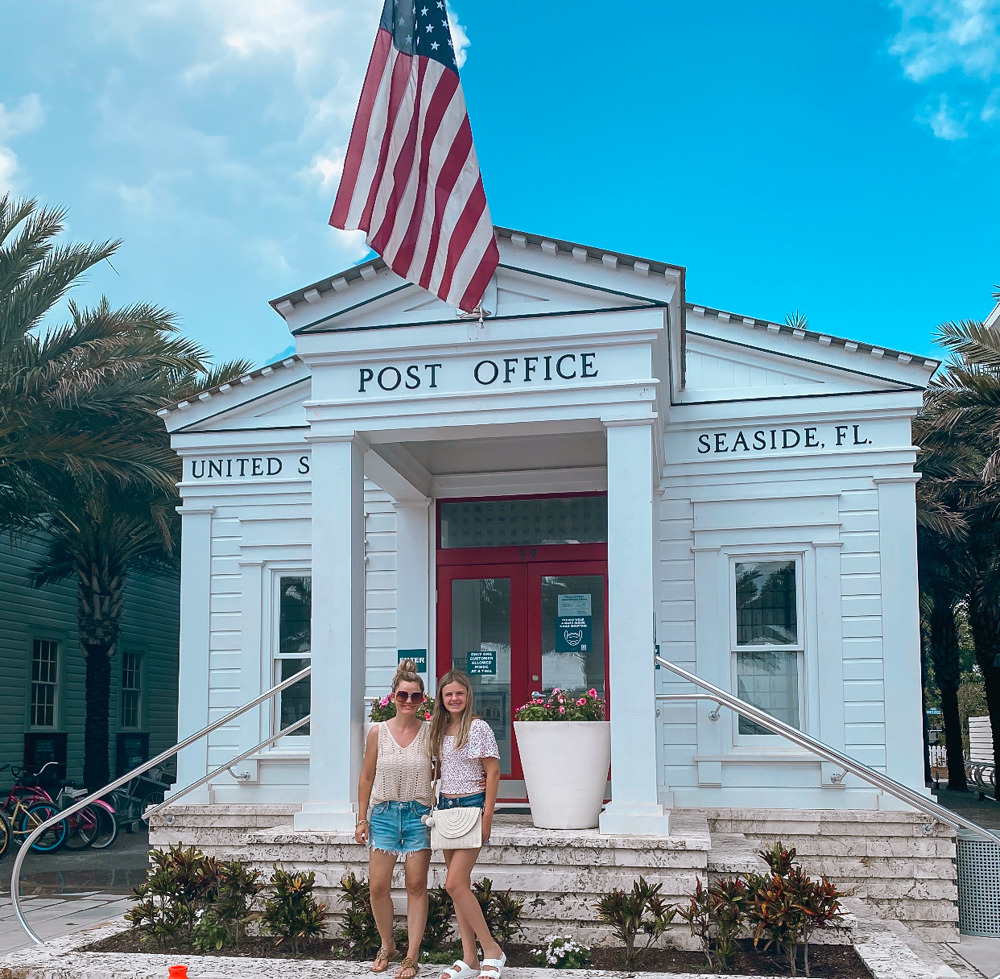 In Seaside they have a line of food trucks. It's a very happening place. I thought this Doggie water station was so cute. A lot of rentals are dog friendly just in case you want to take your fur baby with you on vacation.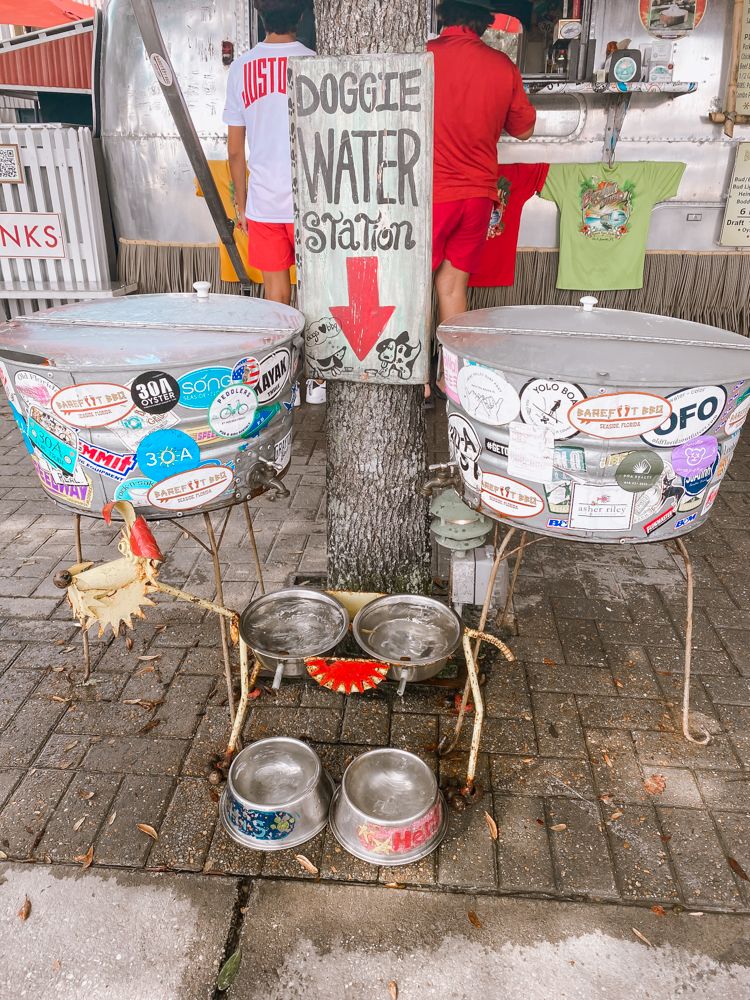 Family Time
This was the best family vacation and much need for so many reasons. My husband runs his own business and doesn't have normal business hours. I run my own business and don't have normal business hours. With COVID-19 striking, homeschooling, working from home running two businesses, this vacation was very much needed. We are already planning our vacation here next year.
This area off of our master bedroom was our favorite place to swing and enjoy a glass of wine.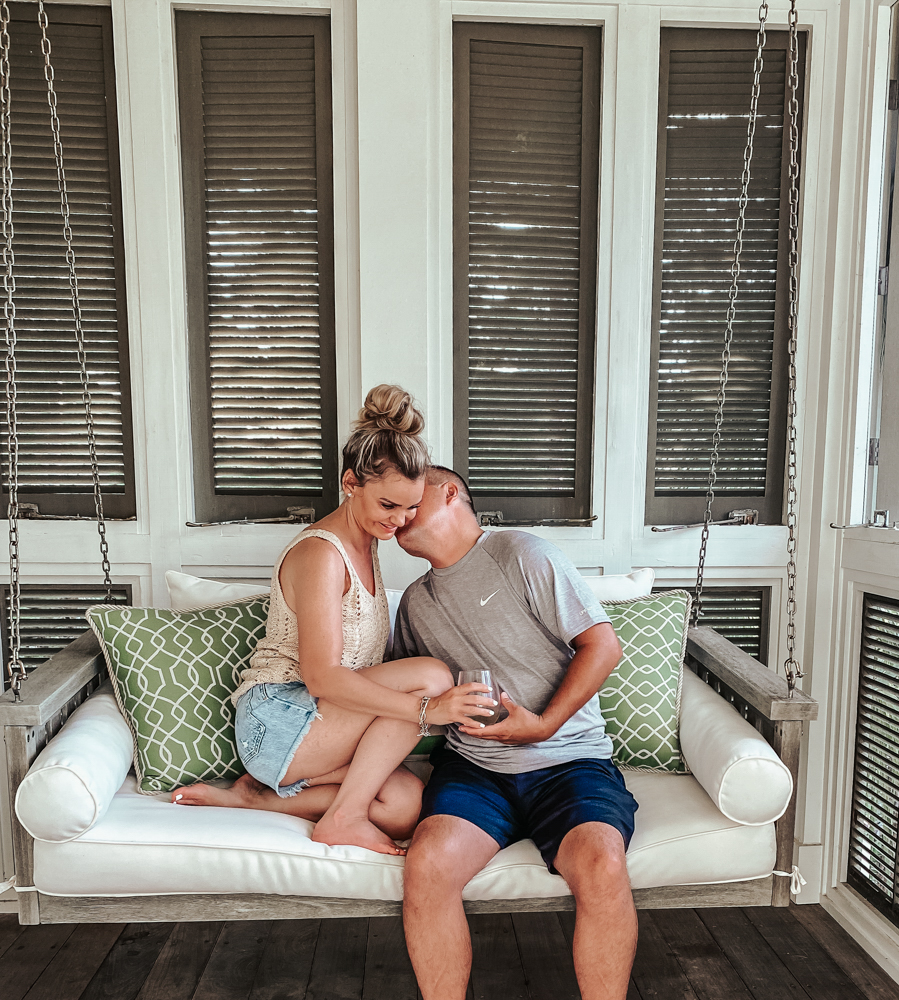 Outfits for Beach Vacation
I'll be honest, I packed way too much for this vacation. I literally only wore a few things. I am sharing my favorite pieces with you.
This cute lounge set and the ombre cardigan was an easy casual look for the beach.
Loungewear | Cardigan | Sandals (currently on sale) order 1/2 size up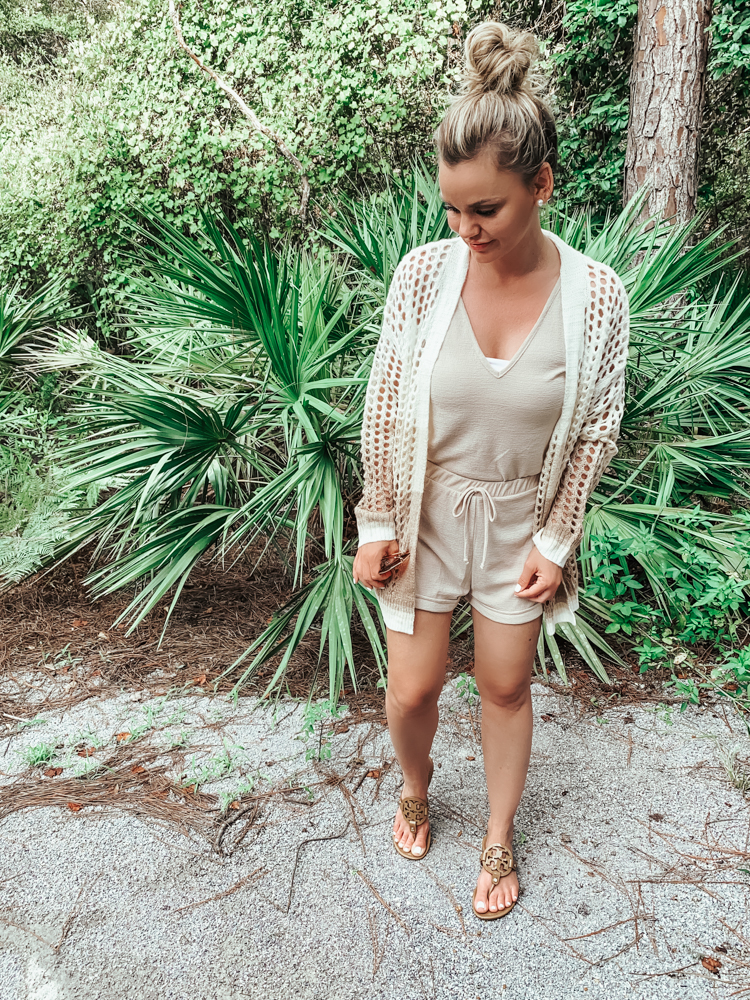 I never thought I would jump on the tie-dye trend, but I did and I love it! This tie-dye side knot dress is perfect for vacation and could even act as a cover-up.
Dress | Birkenstock sandals | Sunglasses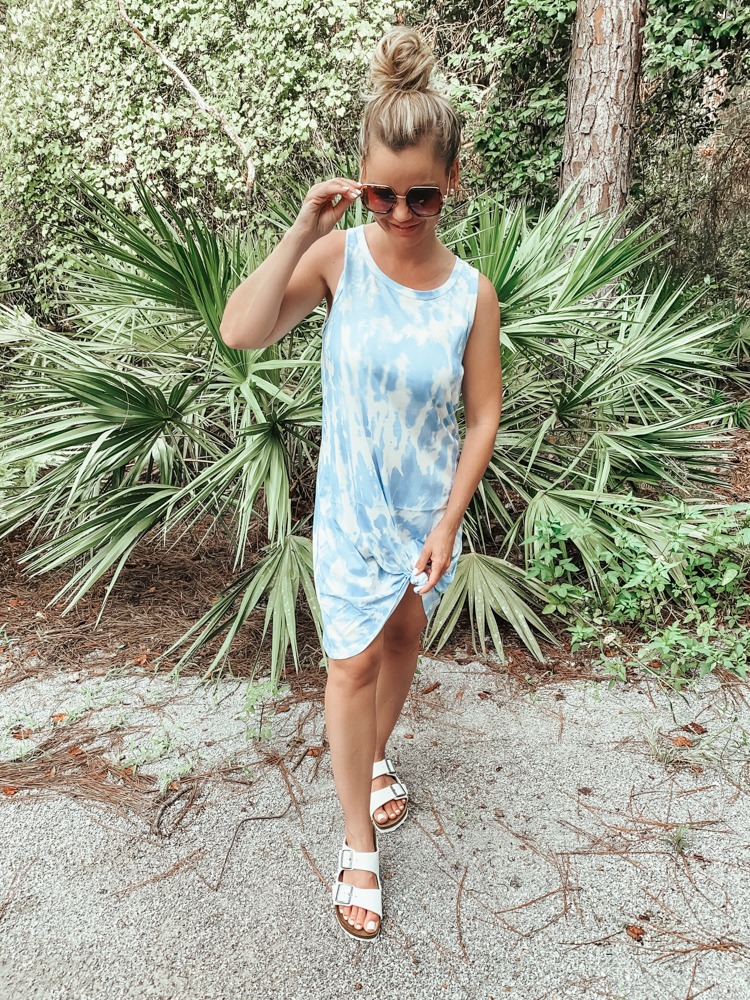 These denim shorts are hands down my all-time favorite and worth every penny. Now keep in mind these are the only pair I bought this season. I wore these several days on vacation. I always have a hard time with denim shorts until I found these. There is just something classic about a white button-down shirt, denim shorts, and a beach hat.
White Shirt | Denim Shorts | Hat currently 70% off | Sandals | Favorite Bra
My hat is currently out of stock so I am linking a similar one here.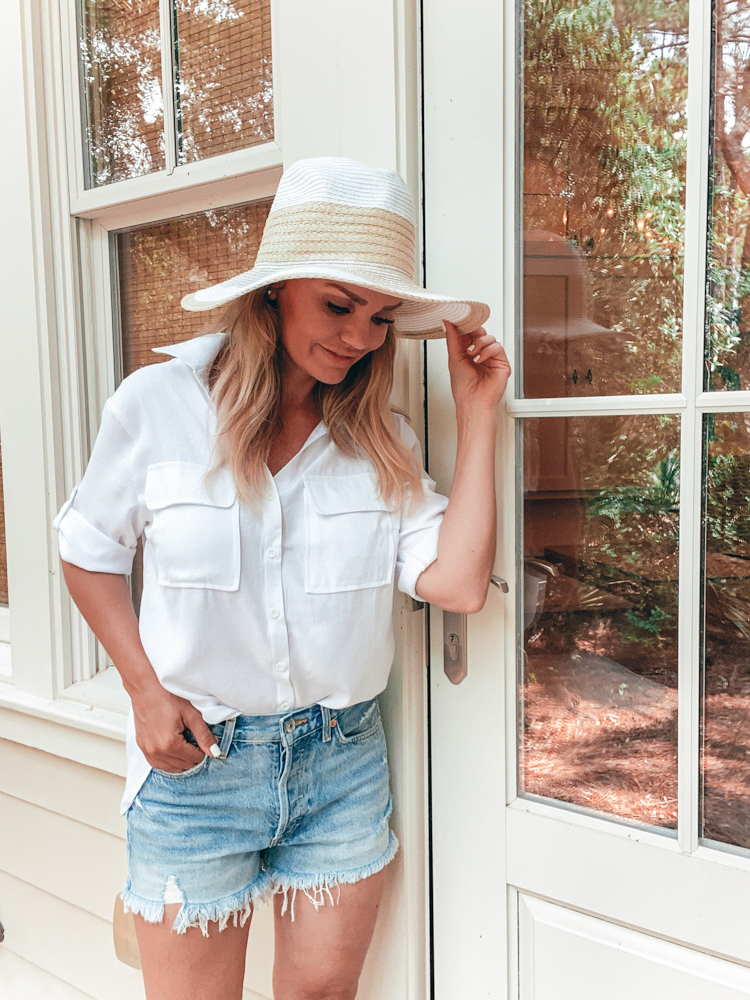 This Tie Dye PJ set is a great loungewear piece. I would even wear this out and not just to bed.