Are you looking for a fun Halloween costume idea yet?  I'm seeing Halloween stuff out at the stores already. This DIY 50's Housewife Halloween Costume is easy and fun to do. I found several different versions on Pinterest and found one from Real Housemoms that I loved. Truth be told I love the style of woman's clothing back in the 50's. I also secretly wish I was more like the 50's mom. Fresh dinner on the table every night, laundry always done, ect. But I'm not!  Not at all.  lol  So this costume was fun for me to do. Over the last few years we have attended Halloween costume parties and I love coming up with a fun costume. One year I was Flo from the Progressive insurance  and another year I was Starbucks caramel drink.  So much fun!
Supplies Needed:
Red Apron (mine was made by my friend)
Black Heels (any will do)
Yellow Rubber Gloves
Red Lipstick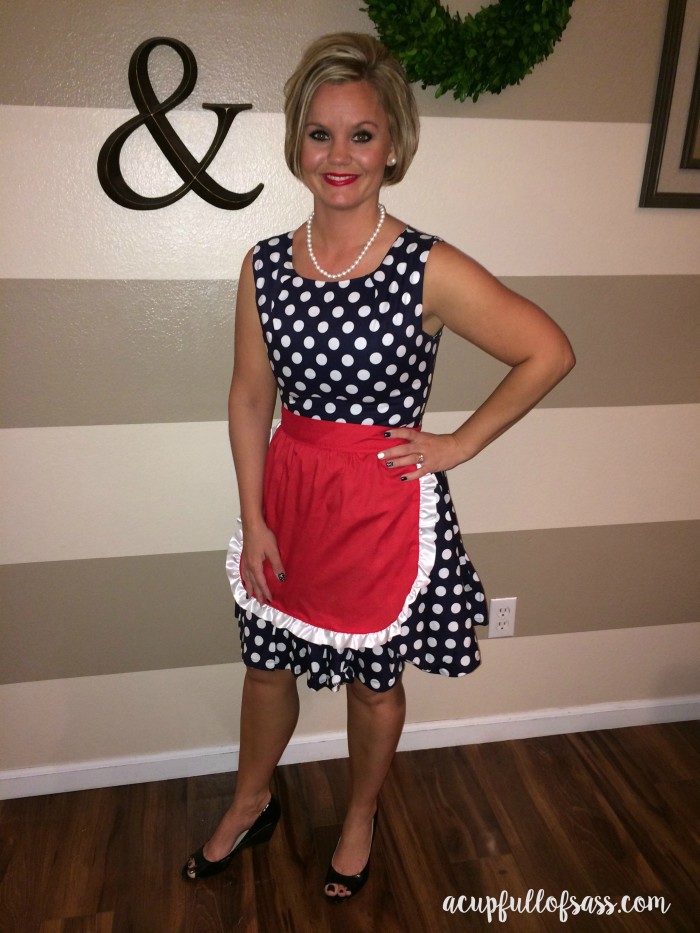 I had my hubby go as the Milk Man. 🙂  I found all of his things at Walmart.
Supplies Needed:
White Button-Up Shirt
White or black dress pants
Black Bow Tie
Black Belt
Glass bottles (to look like milk)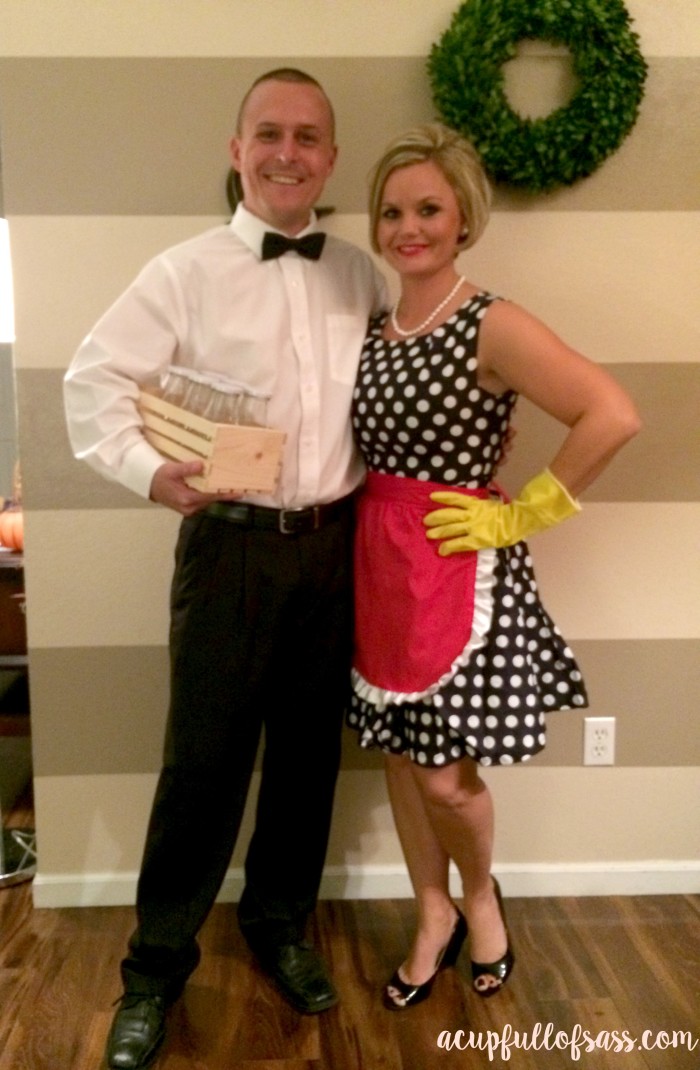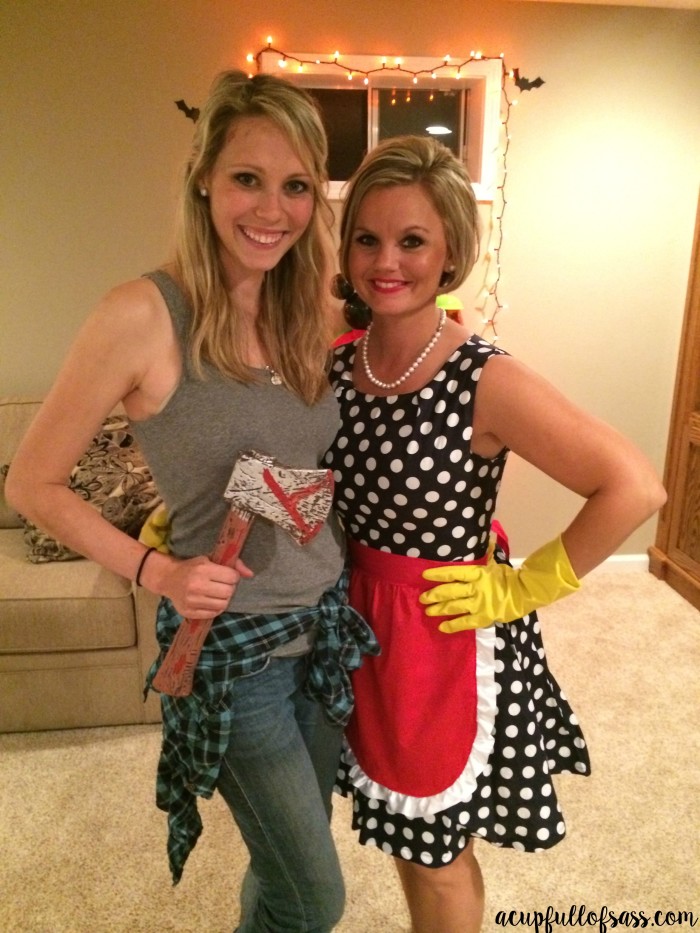 If you need a dish to take to your party my Halloween Taco Dip is a Must!  There are so many DIY Halloween costumes you could do.  Trust me when I say it's more fun to make one yourself and cost way less. 🙂  Happy Halloween!!