Today I am going to show you 8 ways to style one dress. This is my favorite dress for spring and summer. This ruched tank dress comes in many colors and can style it in so many different ways! Which is why I wanted to create an outfit post centered around this dress. You are going to love how versatile this dress.
Sometimes we forget how one piece of clothing can be styled in numerous ways creating an entirely different look. I am only showing 8 ways to style this dress, but it doesn't stop there. If you love seeing outfit post, make sure you are following me on Instagram and Facebook. I share outfits several times a week.
For size reference, I'm wearing an XS and it is TTS (True To Size)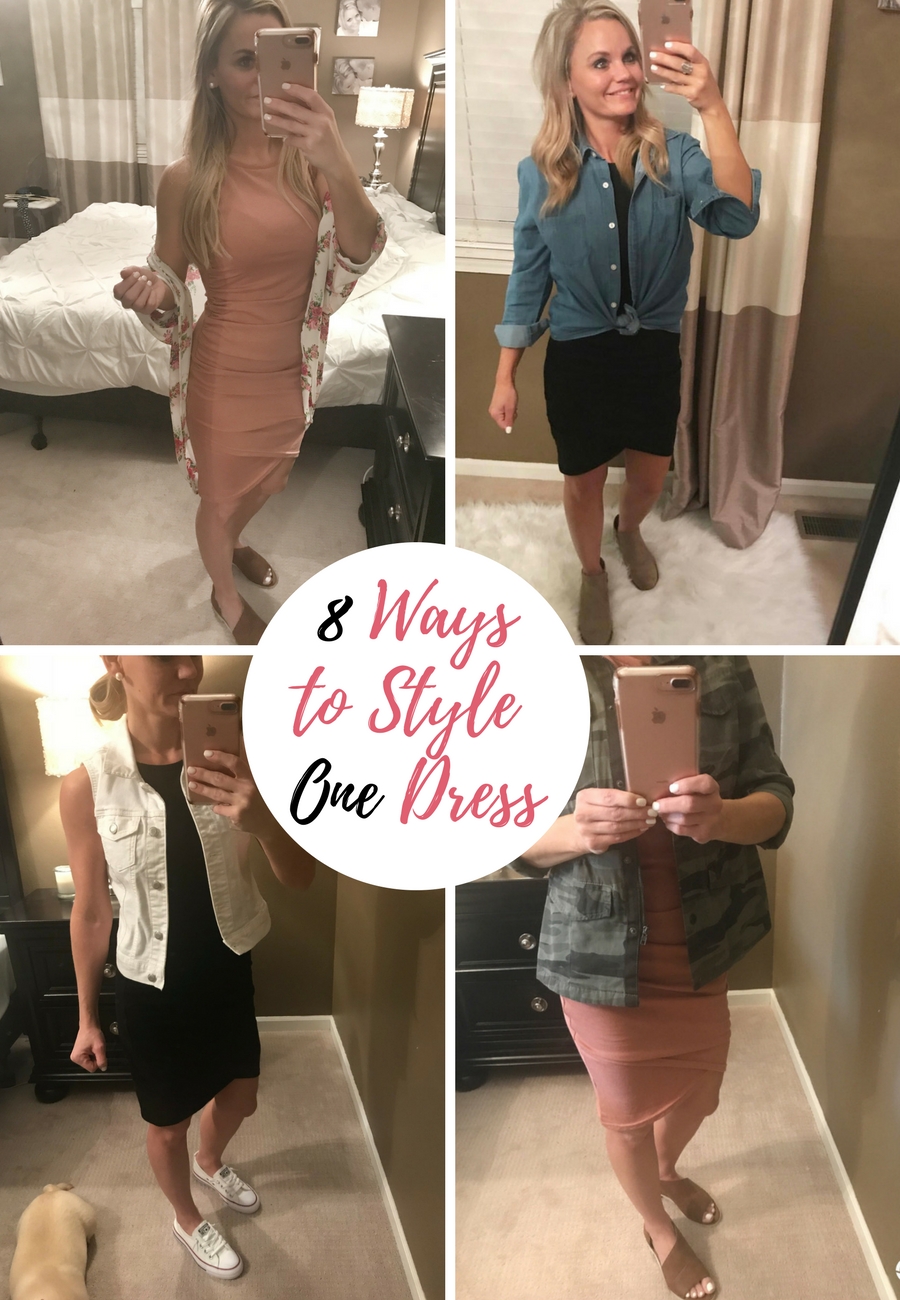 I love the color of this dress for summer. It just screams summer to me and it's actually 40% off right now. But only this color. I paired it with a kimono which are so fun. I love these things. However, my husband hates when I wear kimonos. Obviously, he doesn't get style. I paired it with my favorite pair of asymmetrical sandals. I love these sandals and I get compliments every time I wear them! They come in many colors too.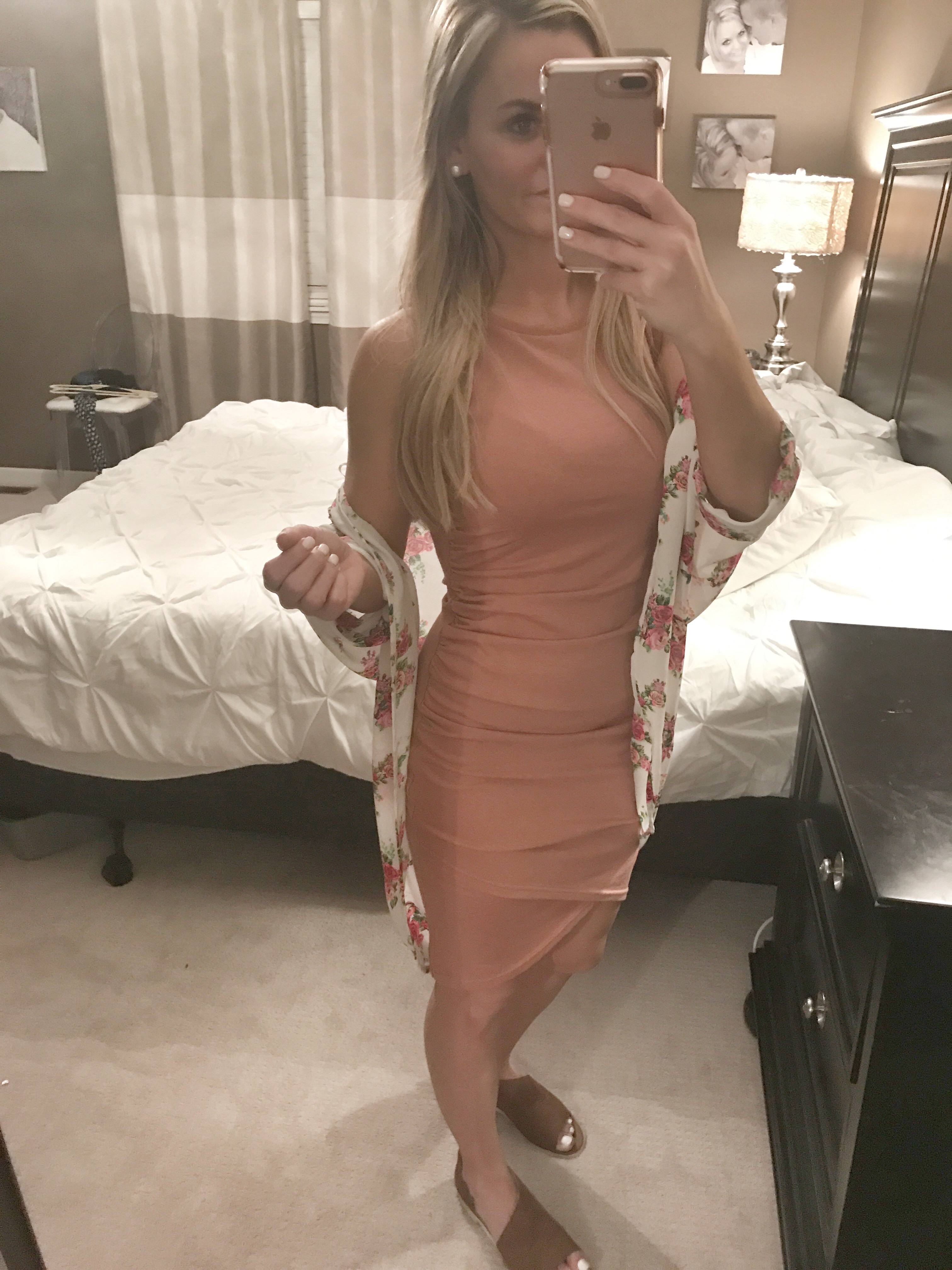 You can also pair this dress with a comfy cardigan, especially for cooler evening.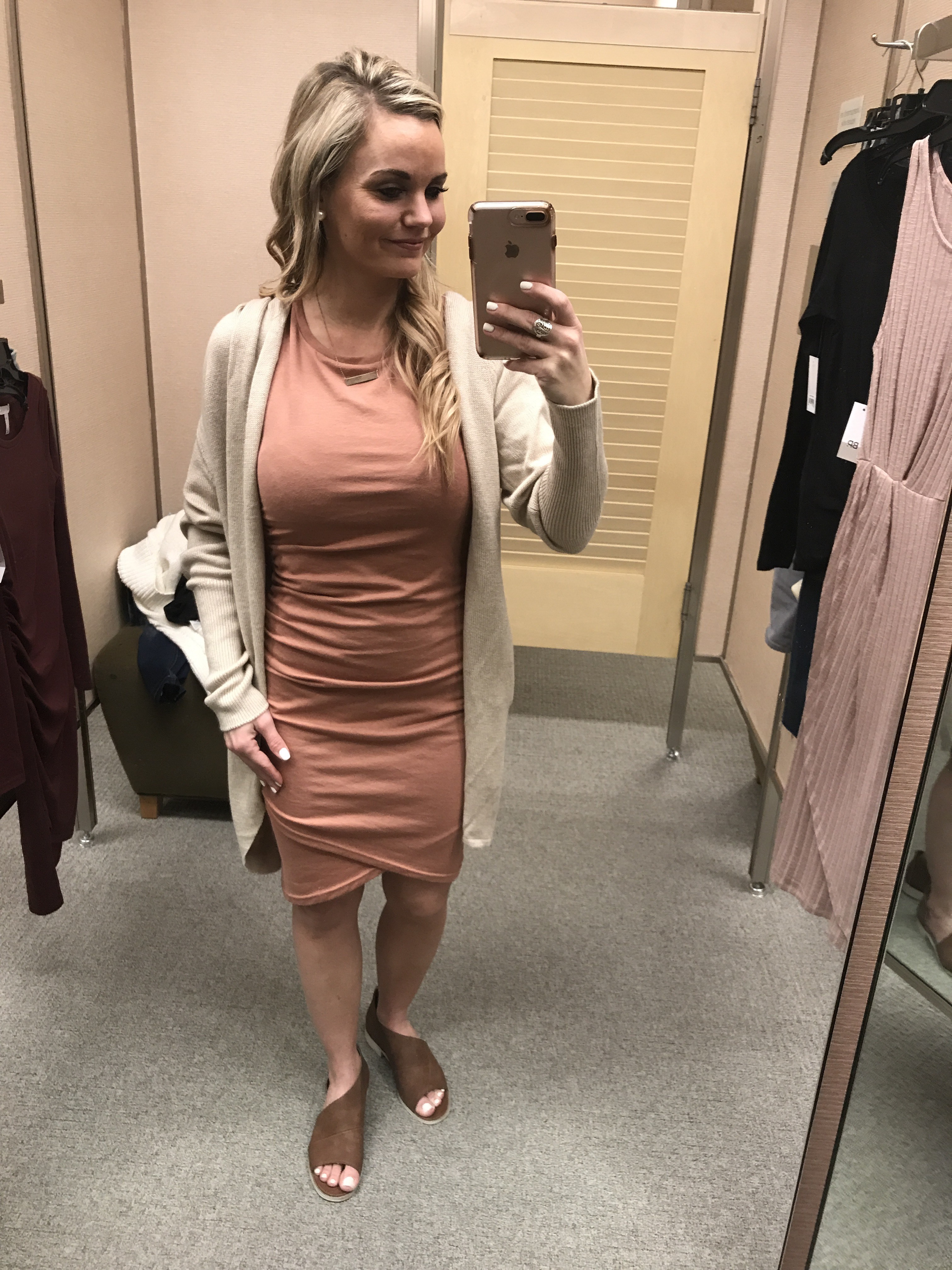 When camo meets my favorite dress. Oh I can't even. I love this jacket and I knew my favorite dress would too.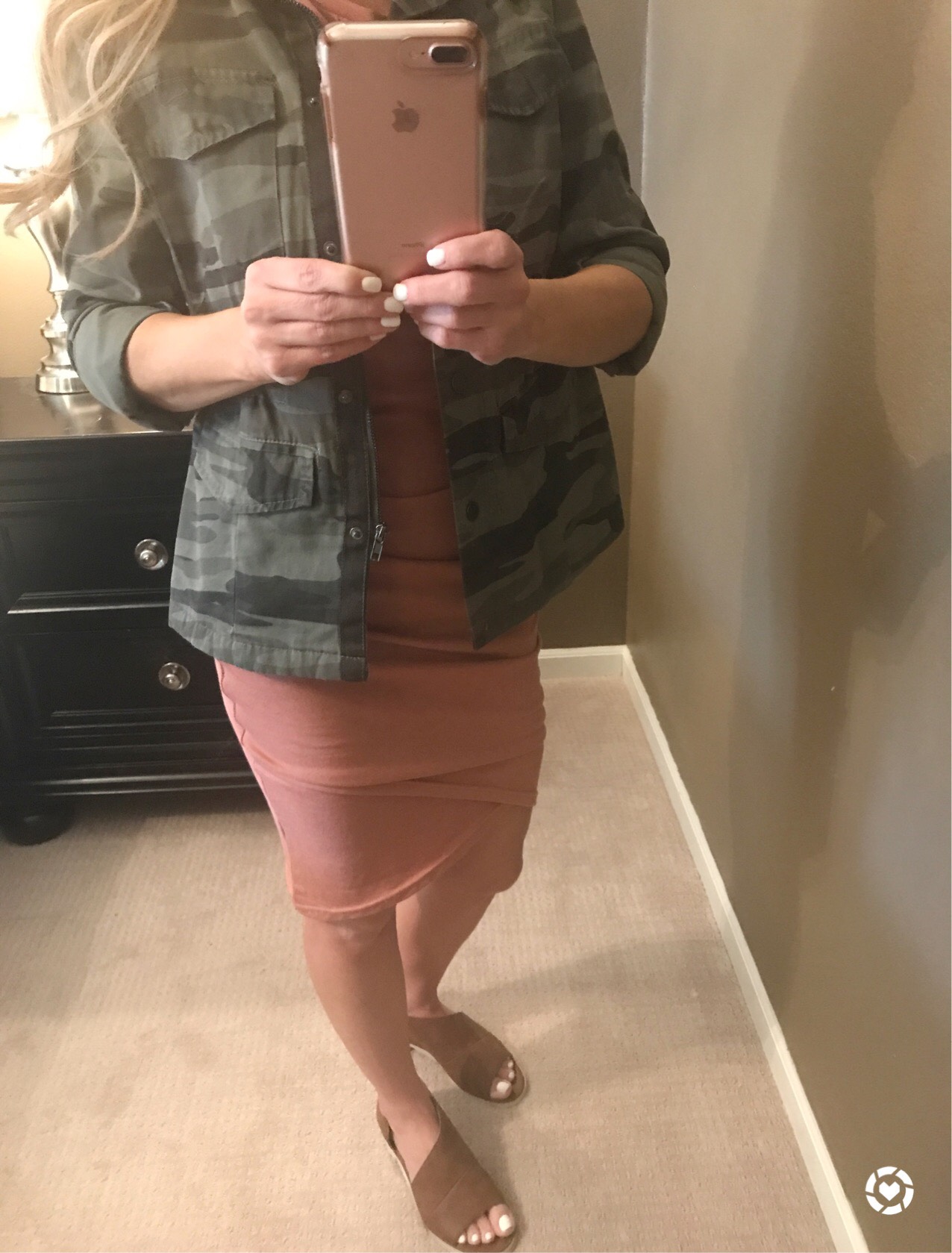 It looks fantastic alone too. The fit is perfect and I love the ruched sides. ruching at one side adds soft texture to a slinky tulip-hem tank dress.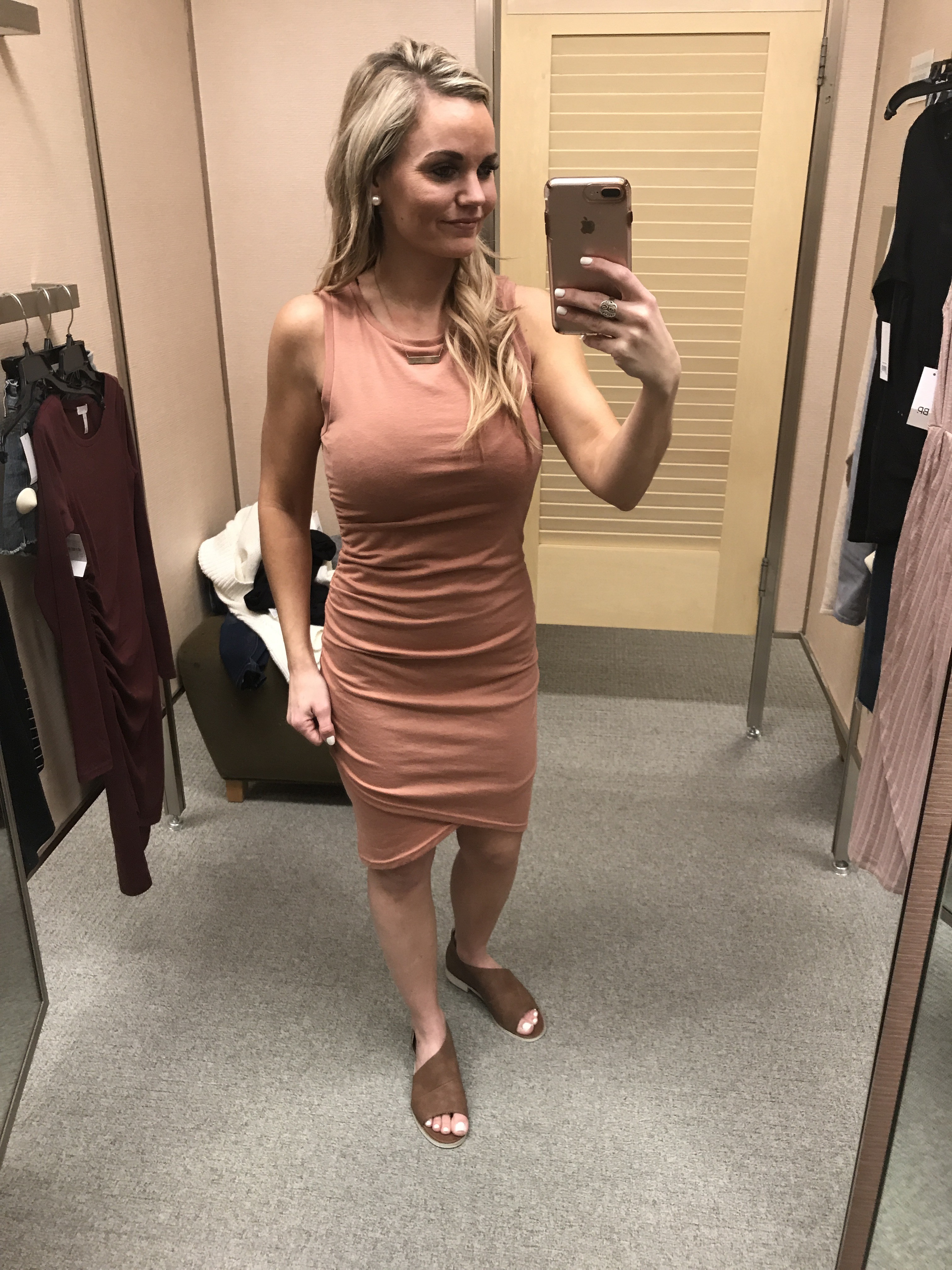 Here it is in black. Did I tell you I have this dress in three different colors? I love it so much. You can dress it up or make it a more casual look. Add a cute bracelet or necklace to change the look.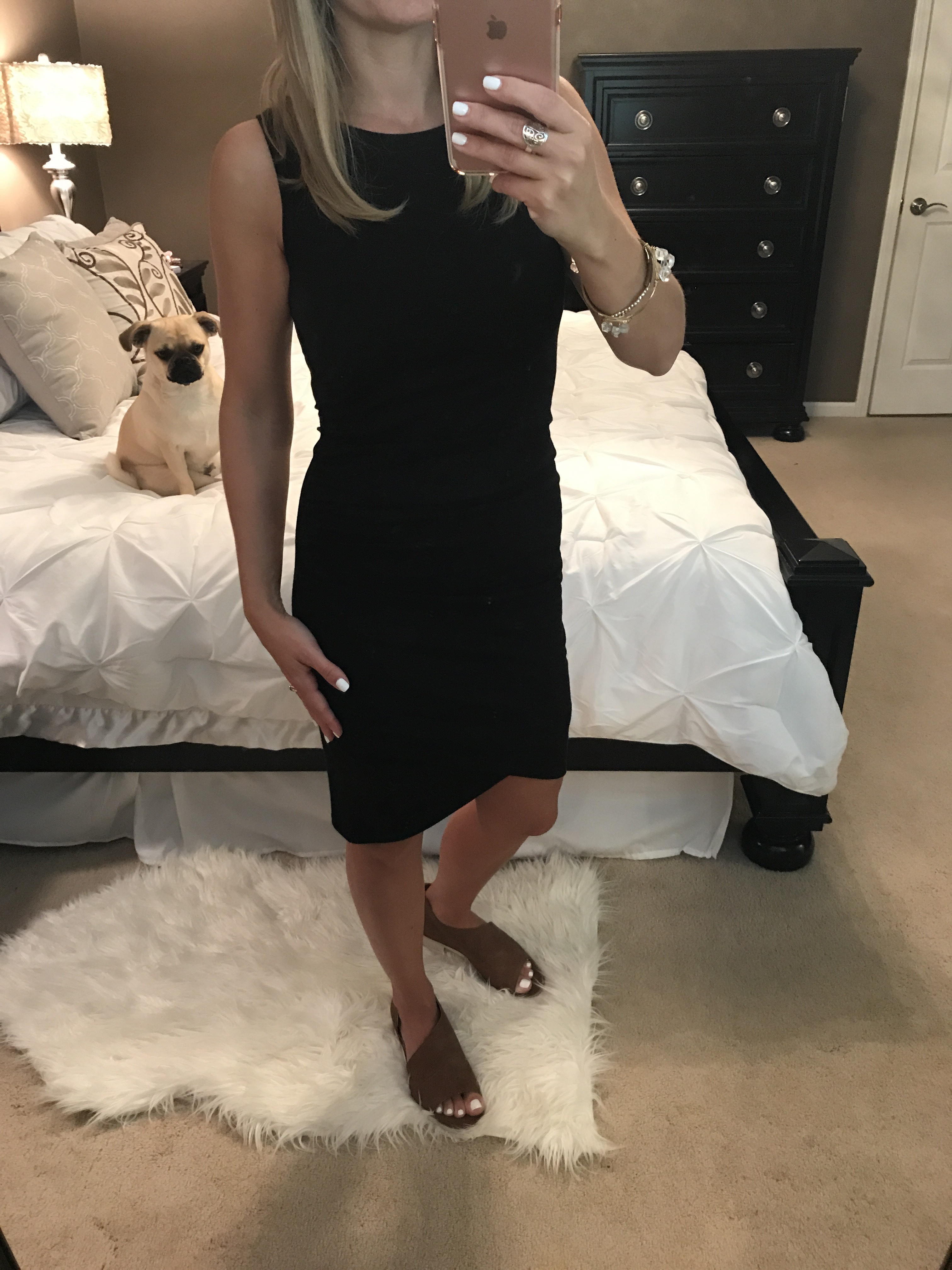 You can change the look with a chambray shirt tied in the front. How cute is this? You can also tie the shirt around your waist. Add a pair of booties and you are set.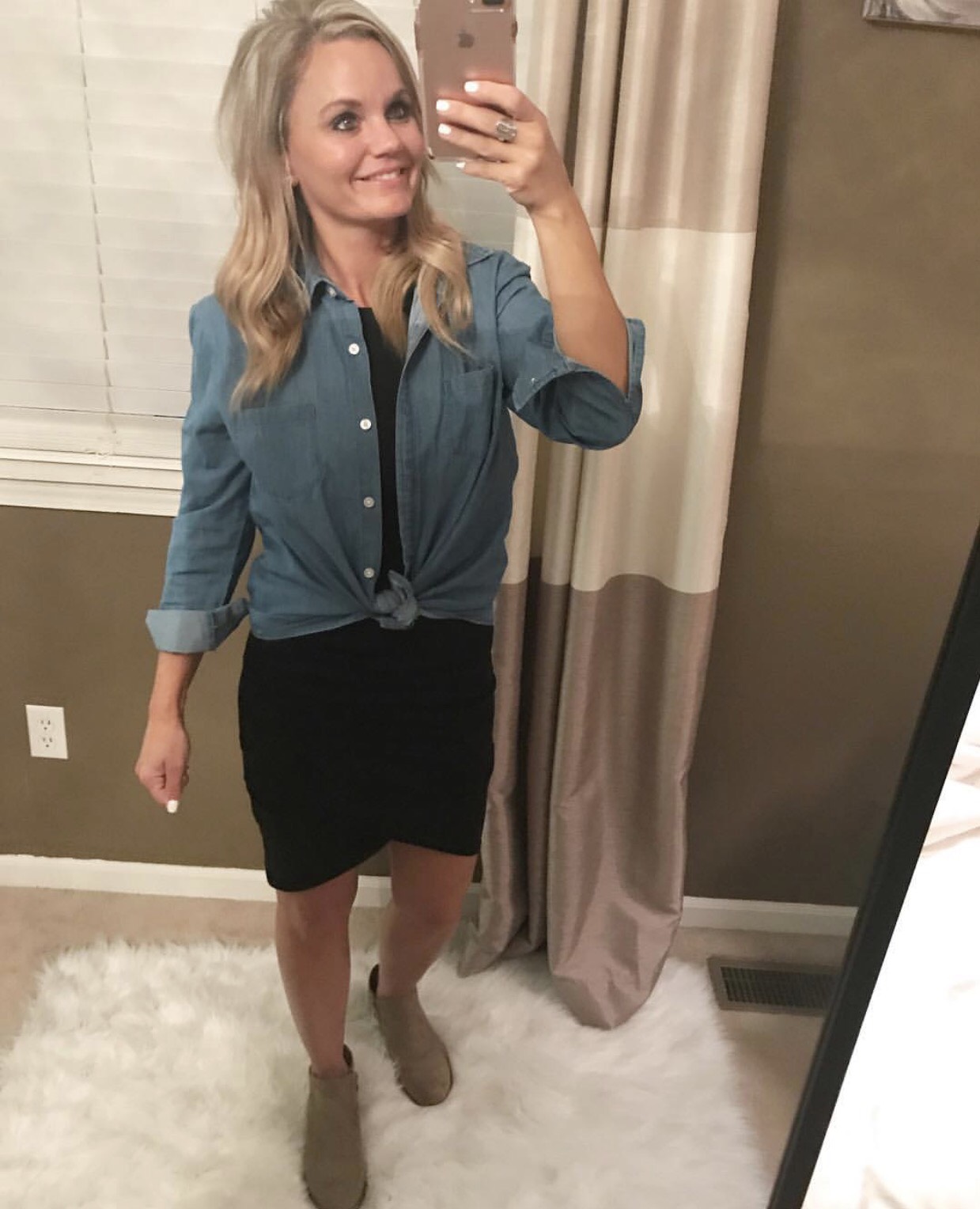 Here is the grey color dress. Add a denim jacket with or without sleeves. I love this simple look. And again I love the sandals!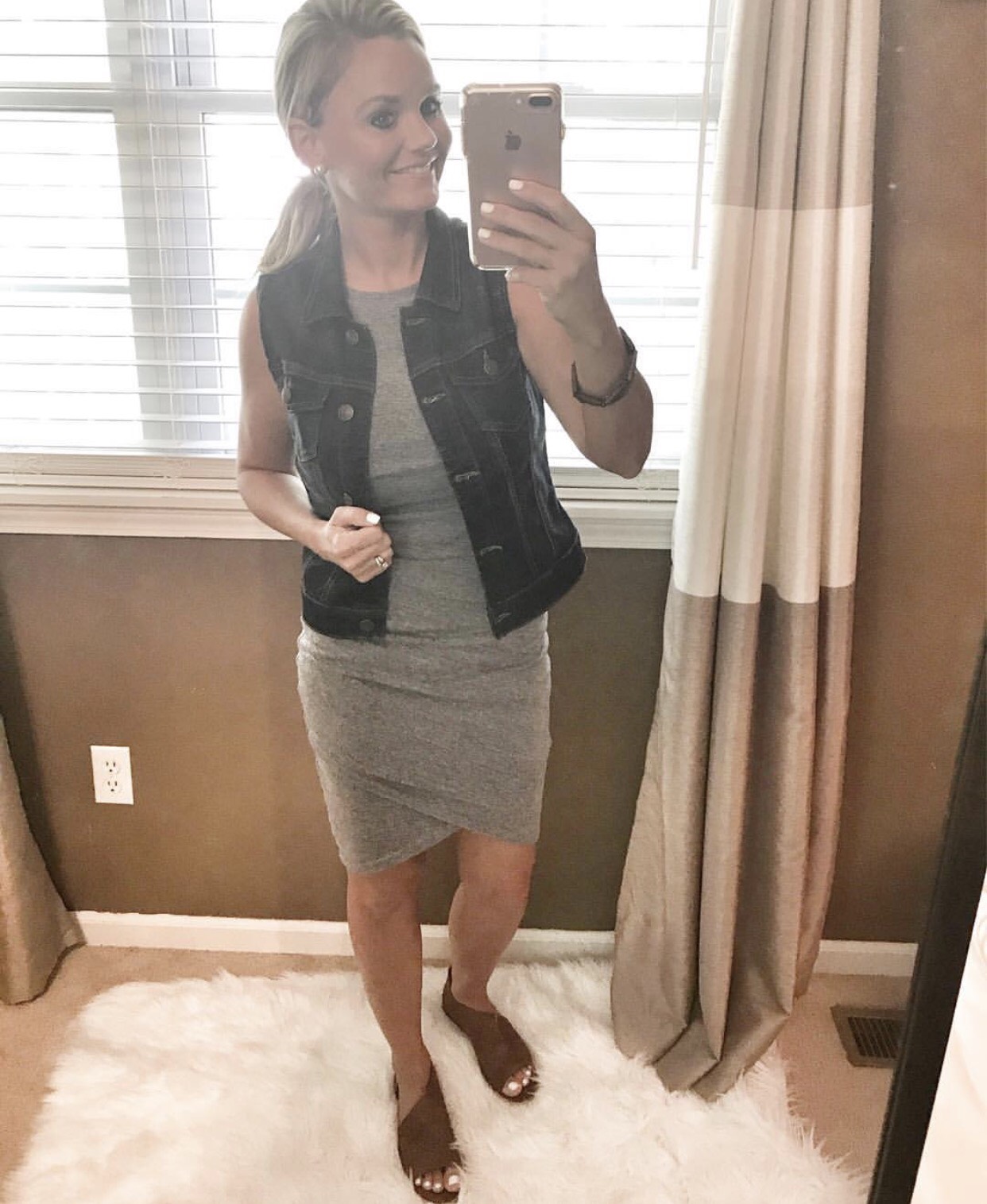 Add a white denim jacket with a pair of Converse for a sporty look. Can I tell you I love these shoes?! These are the Shoreline Slip-On by Converse. Definitely get this style.