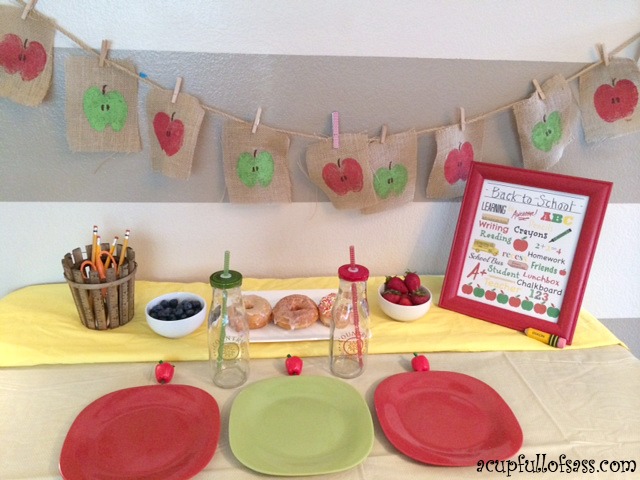 It has been a tradition I started a few years back to throw a Back To School Breakfast on the first day of school.  The reason is I do this is to get the kids excited about the new school year.  Also, making memories is a huge part.  My kids are growing fast and it's only a matter of time before my Back To School Breakfast will be a thing of the past.  Sigh.
This year I decided to make homemade donuts.  And when I say homemade I mean I did not buy them from the store. (wink)  Of course all three kids wanted a different flavor.  Glaze, Cinnamon Sugar and Sprinkles.  No problem!  This was so easy to do because I just used the Grand Biscuits to make the donuts.  I found the recipe on Sprinkle Some Sugar.  She has some amazing recipes!  You can find the donut recipe here.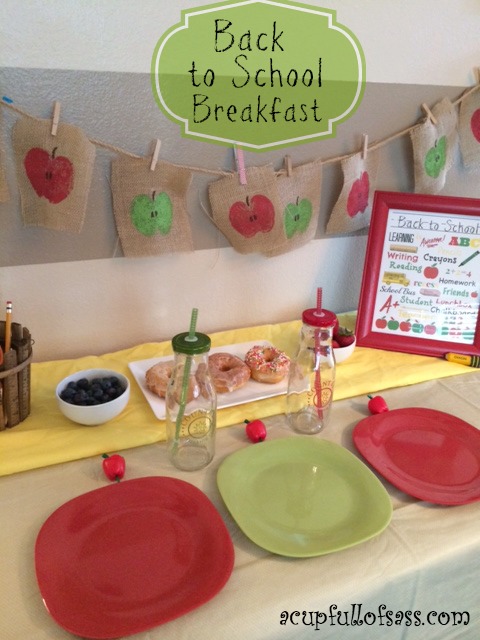 For the decorations I used the apple banner I made last year.  So easy to make.  Here is a tutorial on how to do it.  You can see last years 1st Day of School post here. 
I made this Back to School Subway Art for a fun decoration.  This would also make such a cute teacher gift too. Get your Free Printable here.  I painted the frame red and displayed the subway art in it.  I Love how this turned out!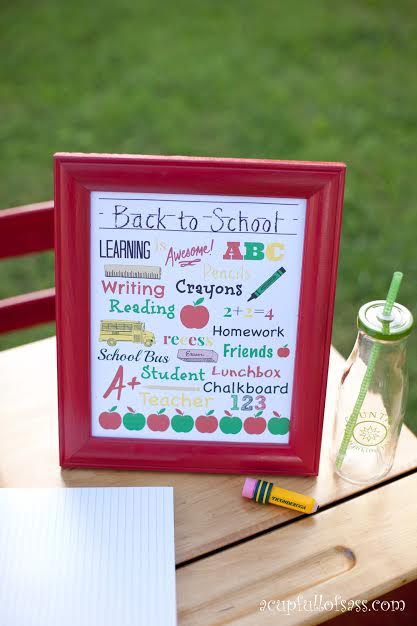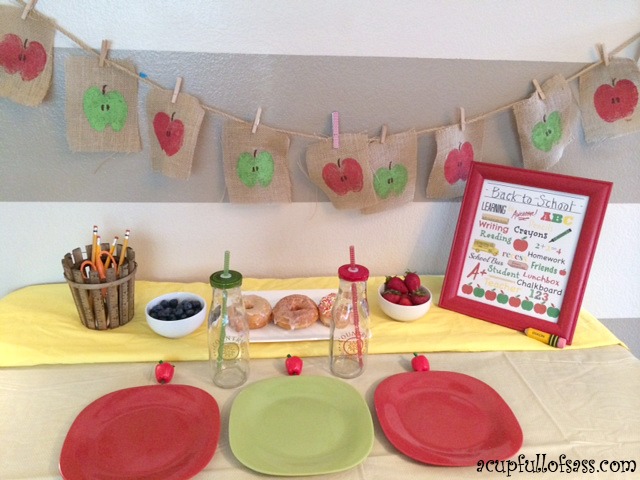 The ruler basket I found at JoAnn's Craft Store.  I just filled it with #2 pencils and a pair of scissors.
The two glass milk jars I found at Hobby Lobby.  And they were red and green.  The colors of my theme.
The red and green plates I found at Big Lots.  Again, it went perfect with my color theme.
The kids are holding up Back To School Printables I made.  You can print them from here.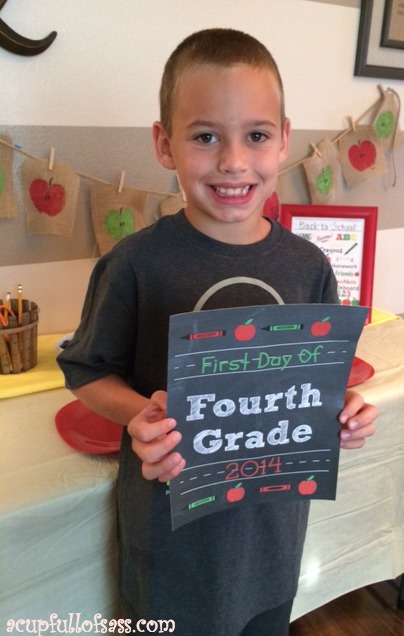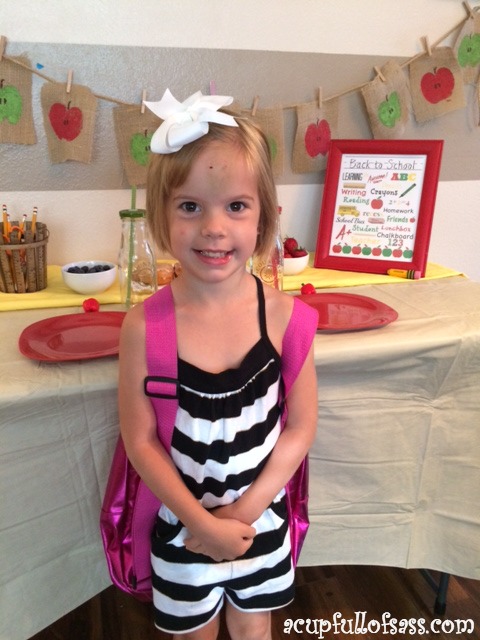 And the last thing I did was make a Bento lunch for Claire.  She loves when I make her lunches like this.  Truth be told I like it too.  She never knows what her lunch is going to be until lunch time.  I tried to go with the a School theme for first day of school and I think it turned out pretty cute.  I found the pencil idea on Pinterest of course.  I used a cheese stick, one bugle chip with a tiny piece of a raisin stuck to the tip.  For the eraser I used the center krabby patty.  I found the apple cupcake picks on Amazon.  I used an apple shaped cookie cutter for the sandwich and I used a green food marker to color in the stem.  Then I added letter Cheeze-It crackers.  That is it.  Our Back to School Breakfast was a success.  Here's to a new school year!