I wanted to make a pair of Burlap Mittens to go on my Christmas wall.  This project was so easy to do.  And I am sure you know by now how much I love burlap!  😉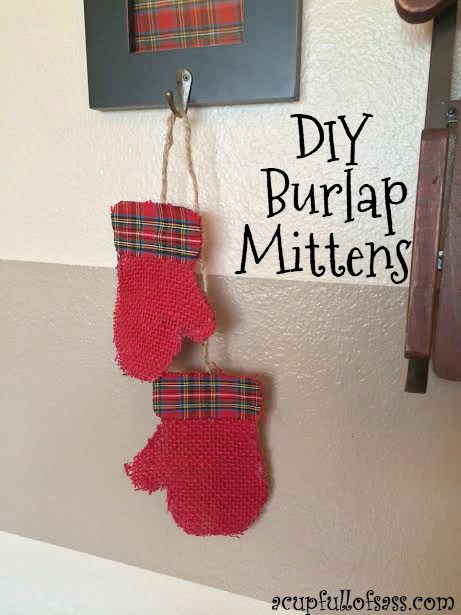 Here is what you will need.
Supplies:
Red Burlap ( I used a roll from Walmart)
Fabric ( I used plaid)
Hot Glue Gun
Mitten Pattern
Jute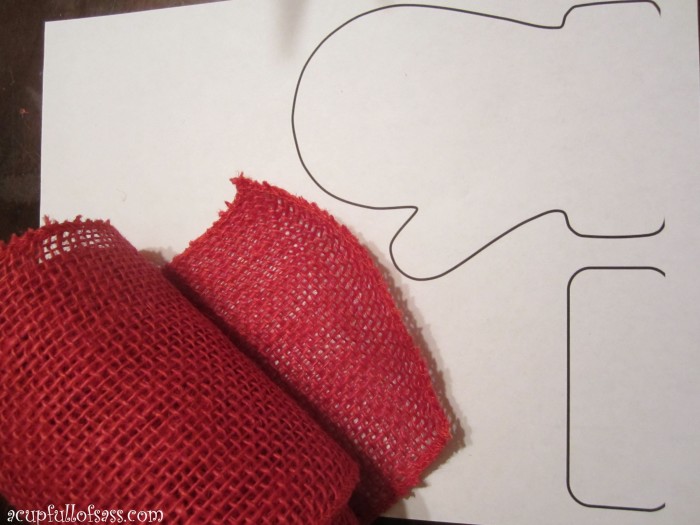 To use this pattern just save the image to your computer and print.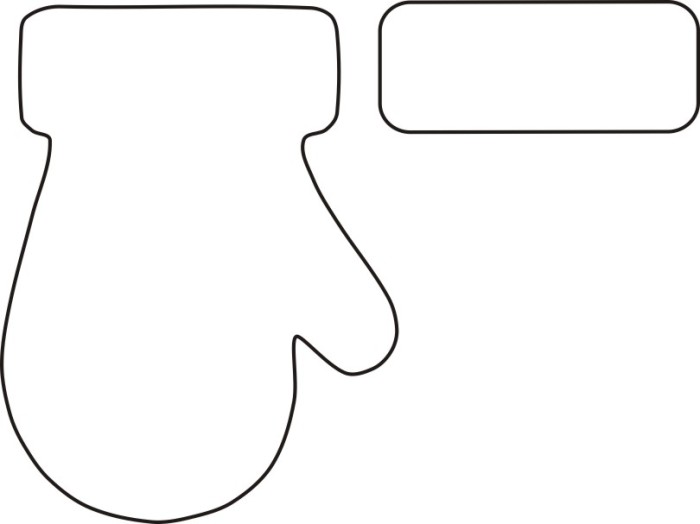 I then traced the pattern onto two pieces of red burlap. (I used two pieces for each mitten.)   Next cut the mittens out.  Hot glue the two pieces of burlap together.  I doubled the burlap because it is so thin.  Then trace the cuff of the mitten on the fabric of your choice. Hot glue the cuff to the top of your burlap mitten.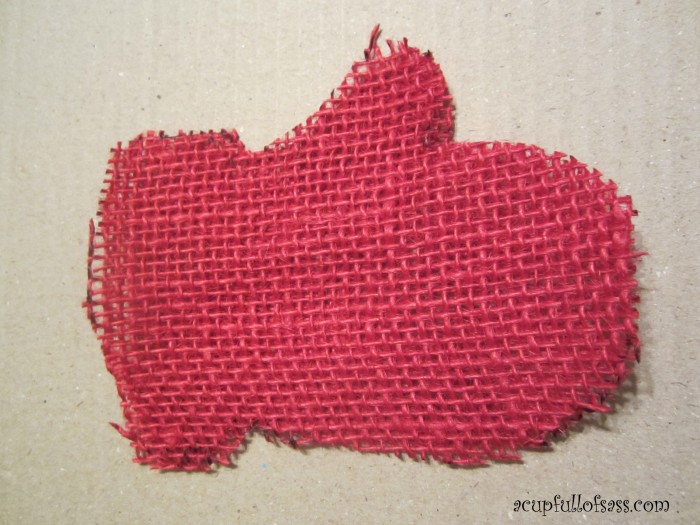 Next use a piece of jute and hot glue the ends to the back side of the mittens.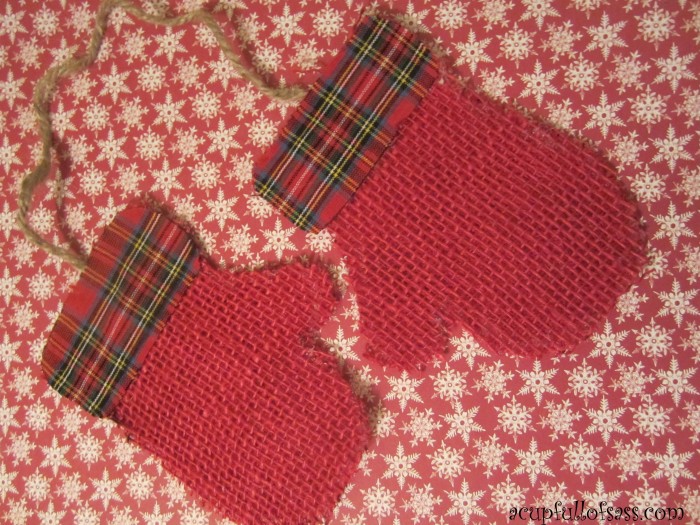 Super cute right?!  I hung mine on the JOY frame I made for my Christmas wall.  This could also make a cute ornament for your tree.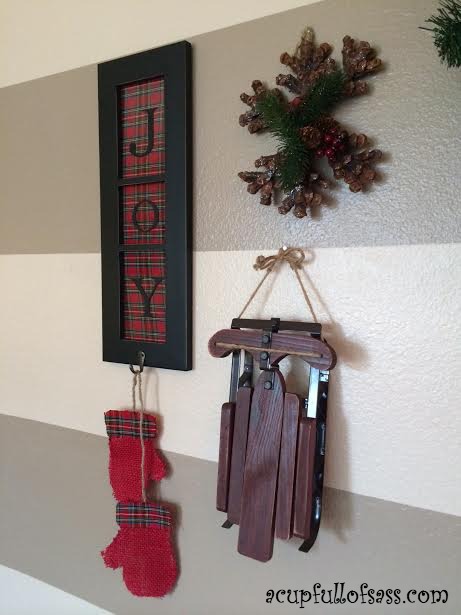 I am loving how my Christmas wall turned out.  You can also see how my DIY Christmas Frame Wreath here and my DIY JOY Frame here.  And if you are loving my striped wall check out my tutorial here.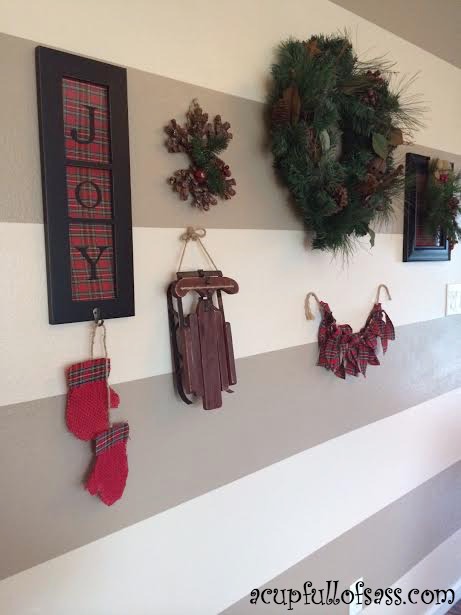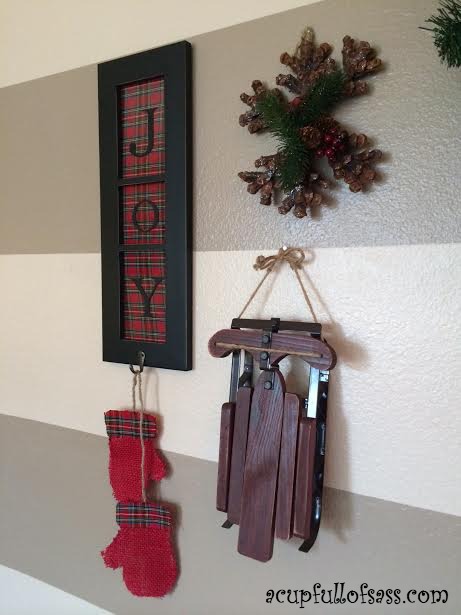 I hope this DIY project is something you can add to your Christmas decorations this year.  I love how it turned out!