I fell in love with this chambray dress when I found it online. I love the fact that it's a casual look that you can dress up or down. I am on my way to church, so I thought my bow wedge sandals and my faux pearl cluster necklace would go perfect with it! I love this necklace! I get compliments all of the time on it. It is definitely a staple in my wardrobe.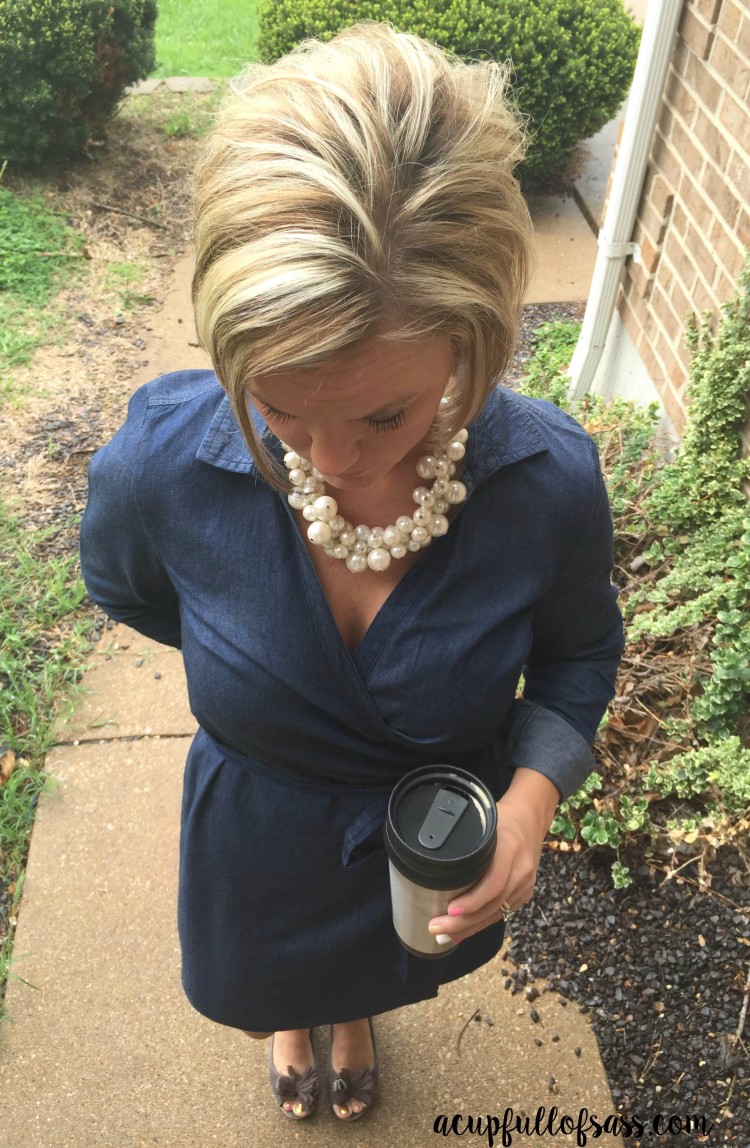 If you wanted to dress it down a little, you could wear a cute pair of flip flops, or even a pair of Converse tennis shoes. Exchange the peal cluster necklace with a simple monogram necklace. That's it. Either way you go, this Chambray dress, is sure to look great on you!
Super cute and super easy to do.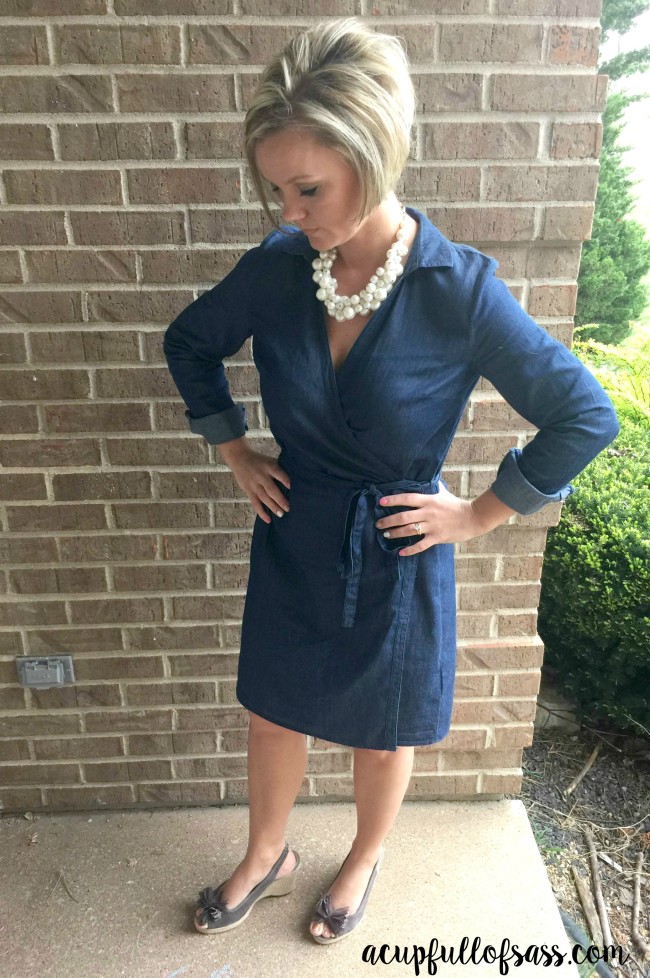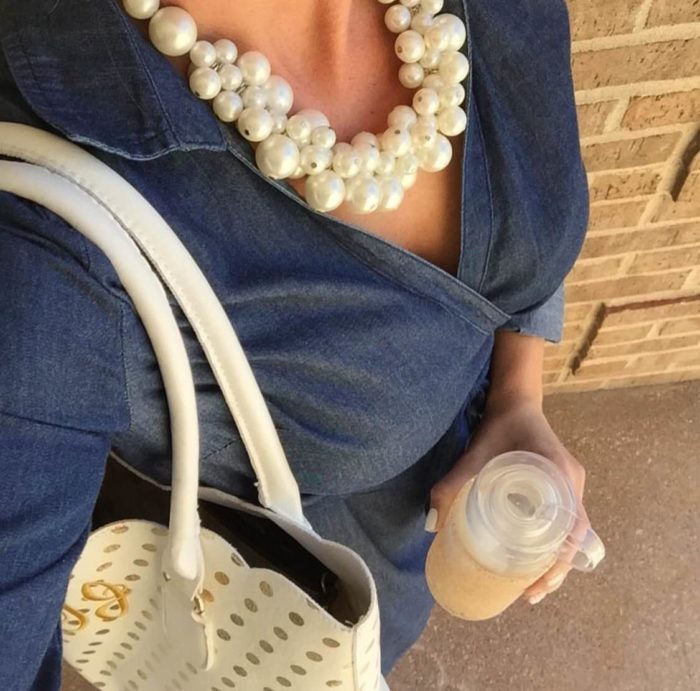 Chambray Dress/ Bow wedge sandals similar ones here// or try these/ Faux Pearl Cluster necklace / Gold Kate Spade Glass Water Bottle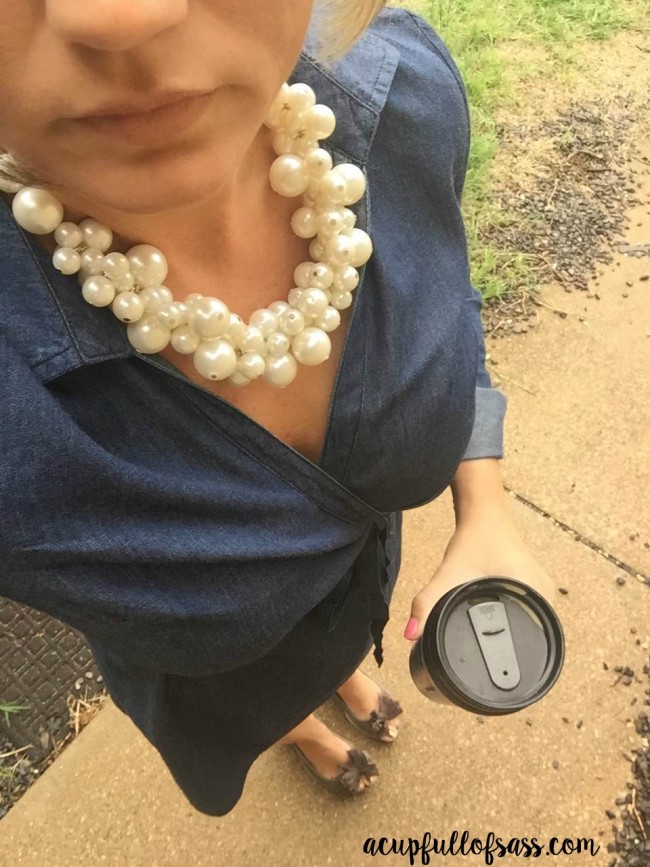 And there you have it. Another Sassy outfit You can do too. Also, if you like my short hairstyle you can see my post about that here. Be sure to stop by here to see my other outfits for more ideas.


                                                                                               xoxo,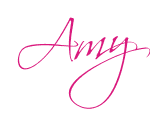 Facebook | Pinterest | Twitter| Instagram| Periscope