This Chip and Joanna Gaines Halloween Costume was a blast to come up with. Let's just be honest, Chip and Joanna Gaines are the cutest couple around! I may be a tad obsessed with her! I love me some Jo Jo! Who doesn't?!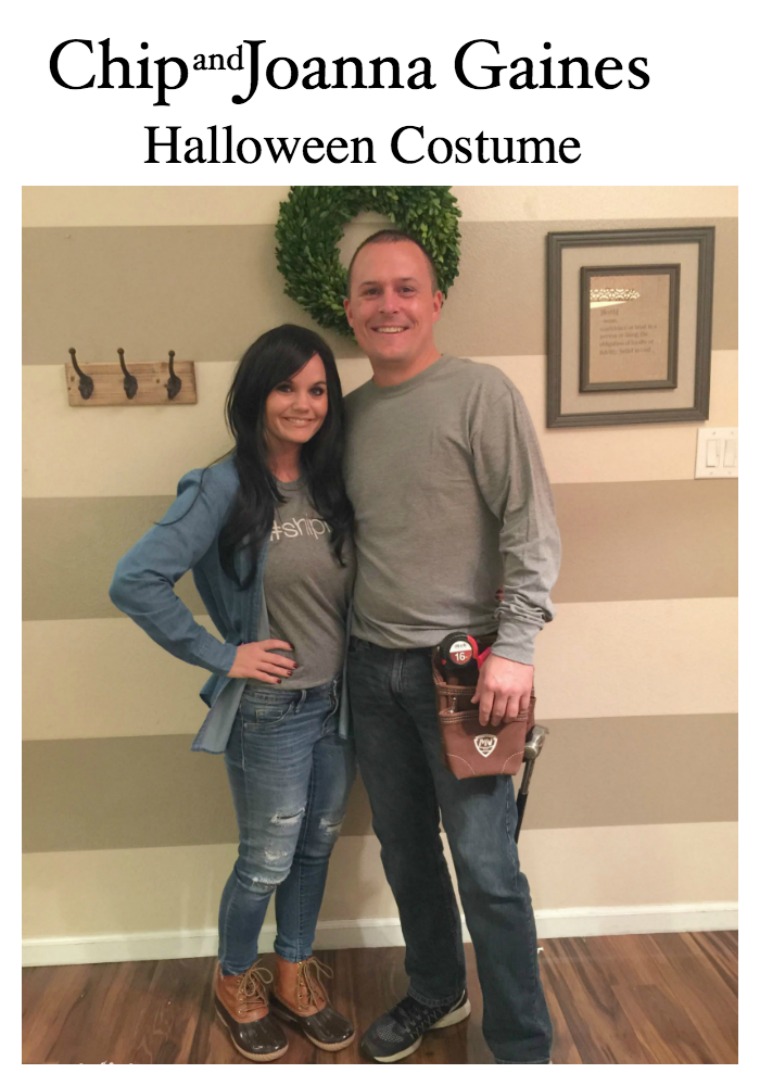 We were invited to a Halloween Party and I literally had six days to come up with a costume. Two costumes really. I already had this Shiplap shirt from Magnolia Market. I found this chambray button-up shirt at Walmart on clearance. My Duck Boots and hair wig I ordered from Amazon. Thank you Amazon Prime!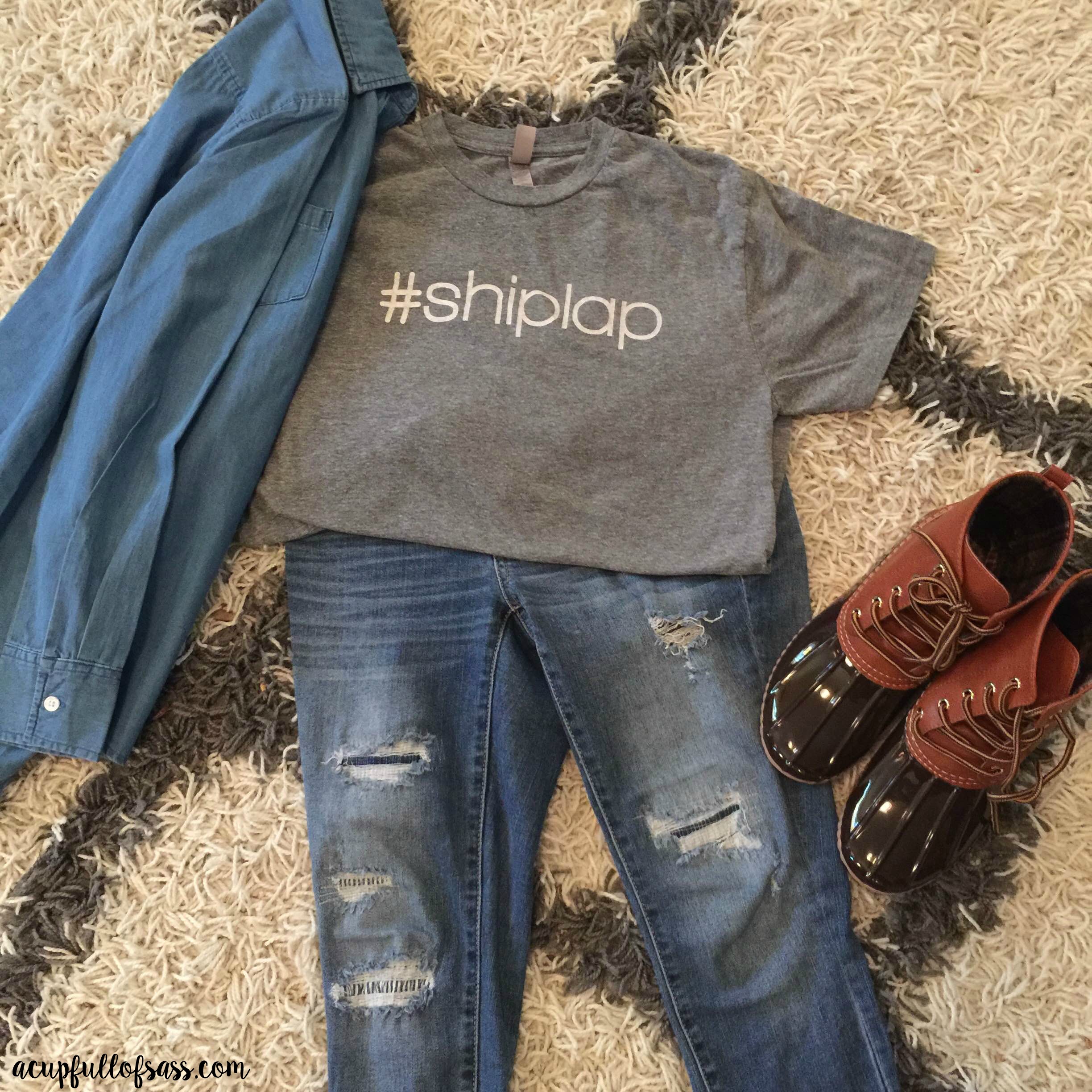 If you are lucky enough to have long dark hair, you won't need a wig. I, on the other hand, have short blonde hair. So this look was the complete opposite for me. My kids did not know what to think of me with long dark hair. My dog was a little concerned too. Here is what you will need for Jo Jo's costume.
Joanna Gaines Halloween Costume:
Chambray Button shirt
For Chip's costume, I found the gray shirt at Walmart along with the Tool Belt. If I would of had more time, I would have ordered him his own Shiplap shirt. I even considered making him one with my Silhouette Cameo, but I was out of heat vinyl, so a plain shirt worked just fine.
Chip Gaines Halloween Costume:
Gray Tee-Shirt
Jeans
Belt
Tool belt with Tools
Boots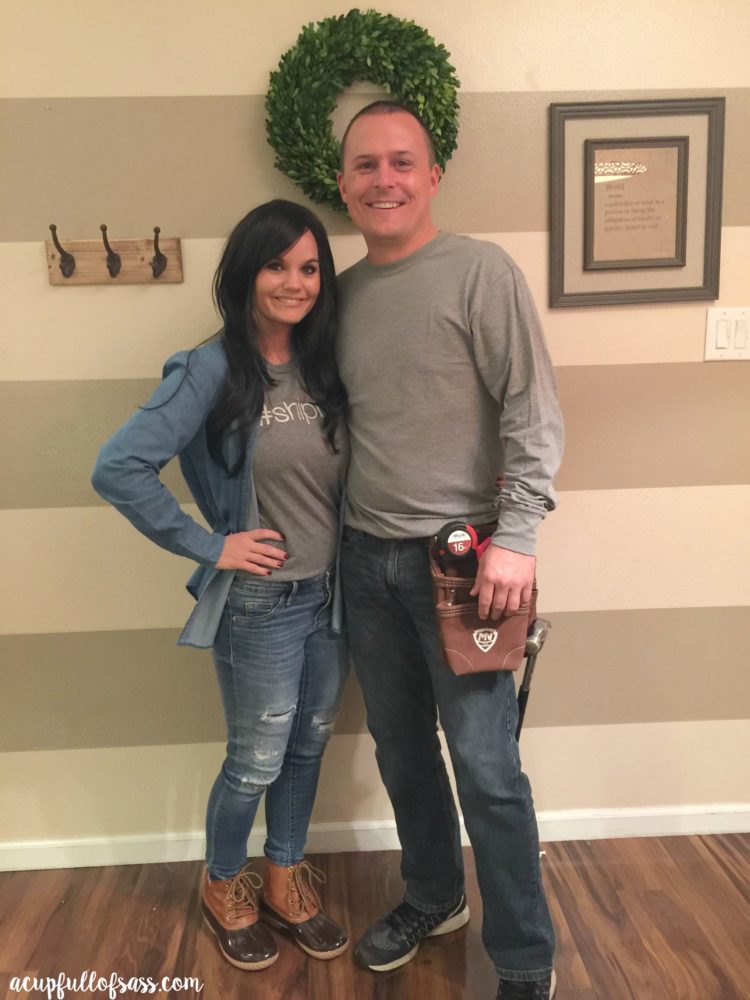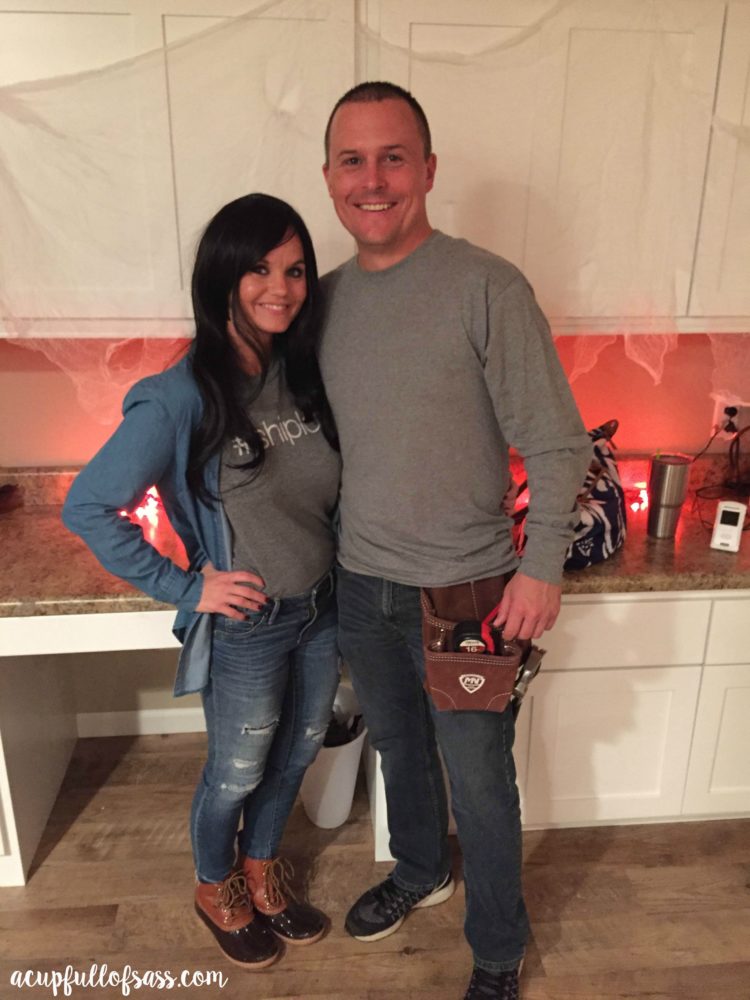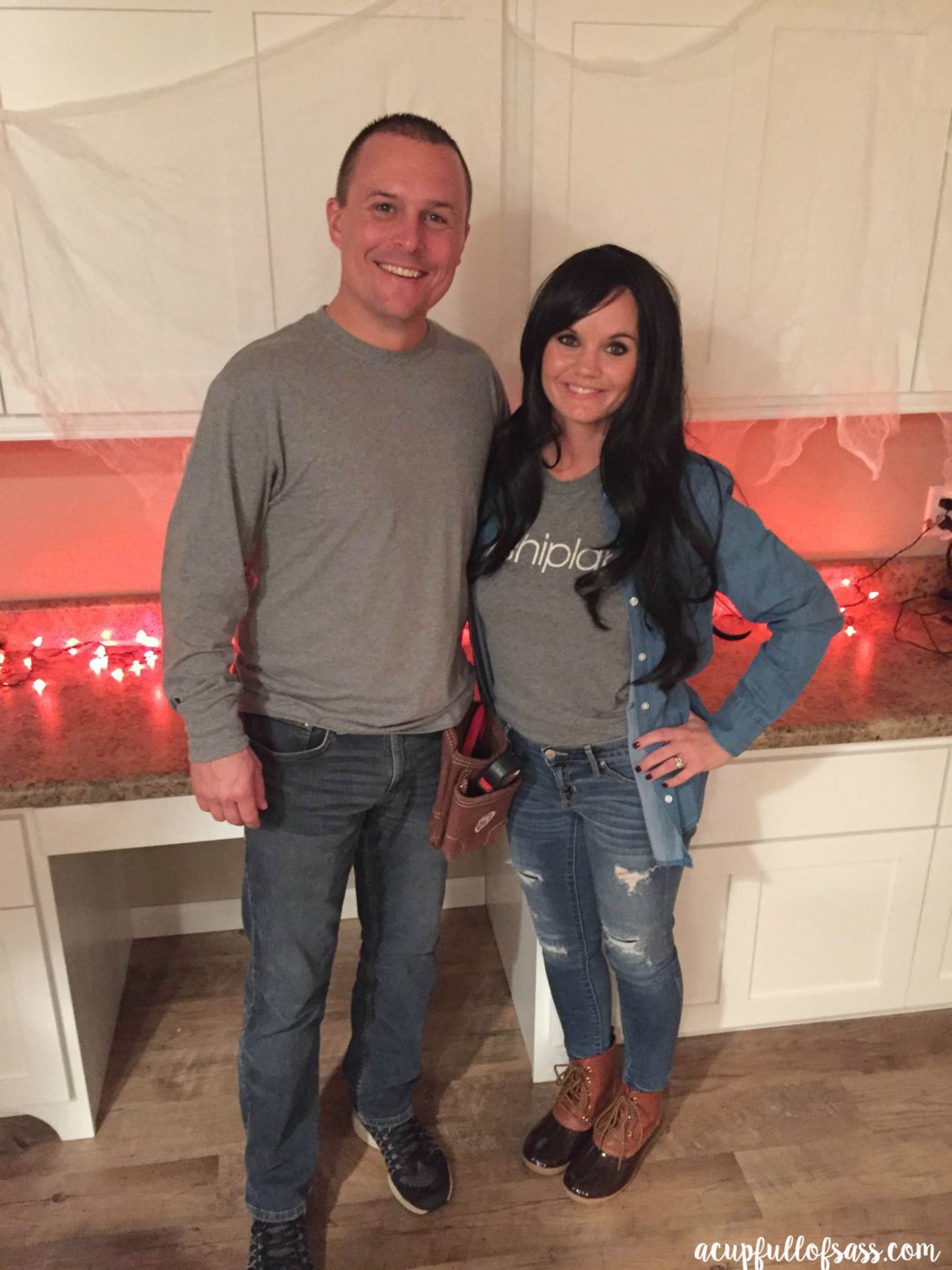 That's it. Sounds easy enough, right? Seriously, this may be my all-time favorite couples costume. You can see some of the other DIY costumes I've done in the previous years.
Flo Progressive Halloween Costume