Today I am sharing how I decorated my Front Porch for Christmas.  There is something about the glistening white lights that greet you when you arrive at home.  I can never get enough of them. I love decorating for holidays! I love how inviting outside decor can be.  Not to mention my kids absolutely love it! We really get into the whole Christmas spirit in out house. Now if I could only get my hubby to put Christmas light up. 😉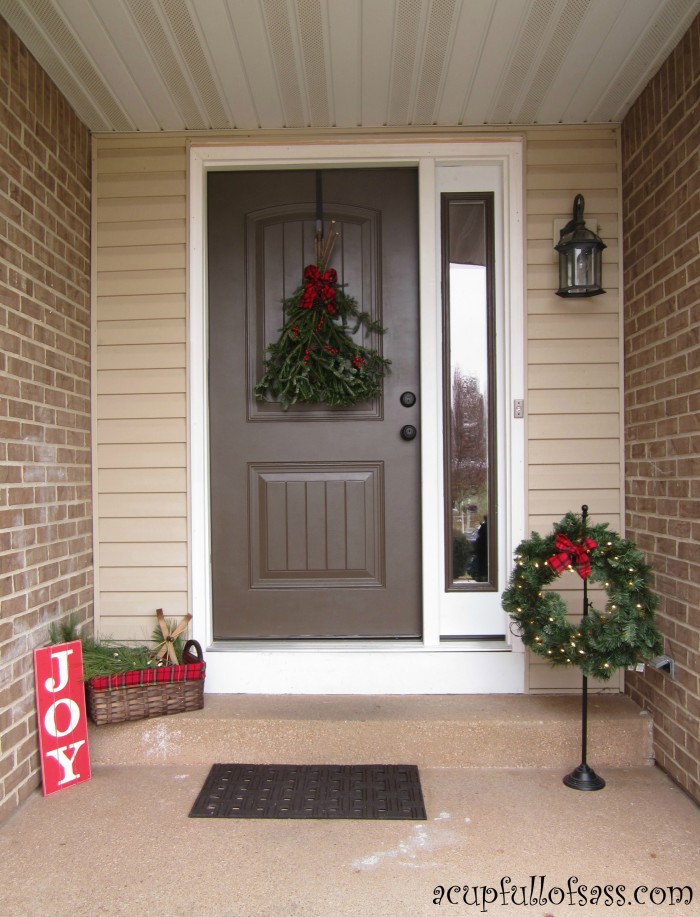 We recently purchased a new front door and painted it a darn brown color. Don't look too close.  I am not a professional painter and I did have a few uh-oh's.  But I love it.  So for the front door I made a Christmas door swag using leftover tree trimmings from our Christmas tree.  You can see my tutorial here.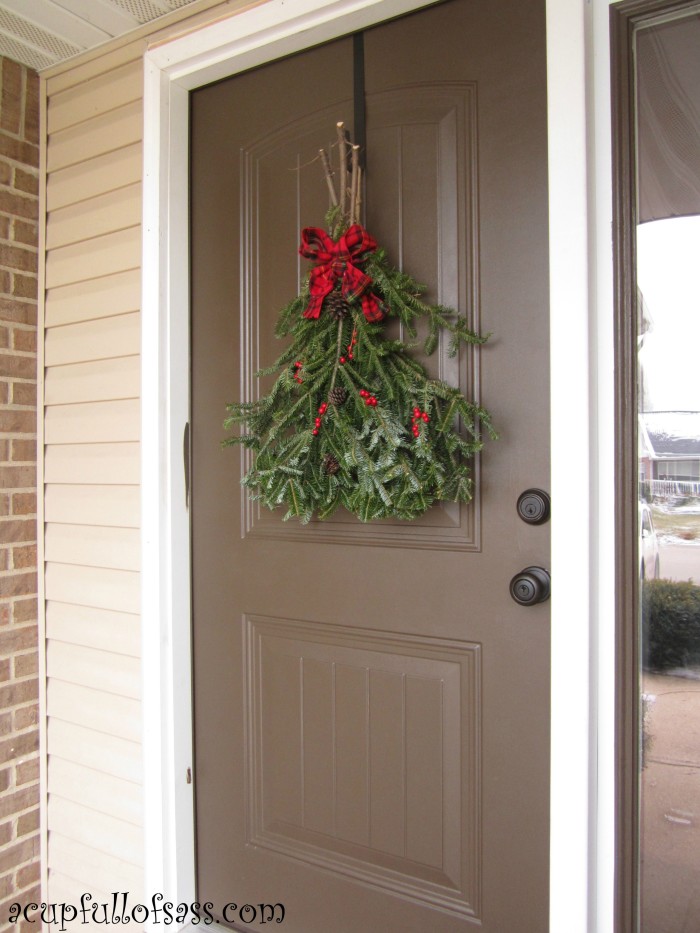 Here I used a basket lined with plaid fabric that I found at Michaels.  I filled the basket with tree trimmings from a tree in my front yard.  I then added a string of battery operated Christmas lights.  These lights are awesome.  No need to worry about having an outlet near by.  The JOY wooden sign I found at Target.  The skis I found at JoAnn's.  They were just too cute to pass up.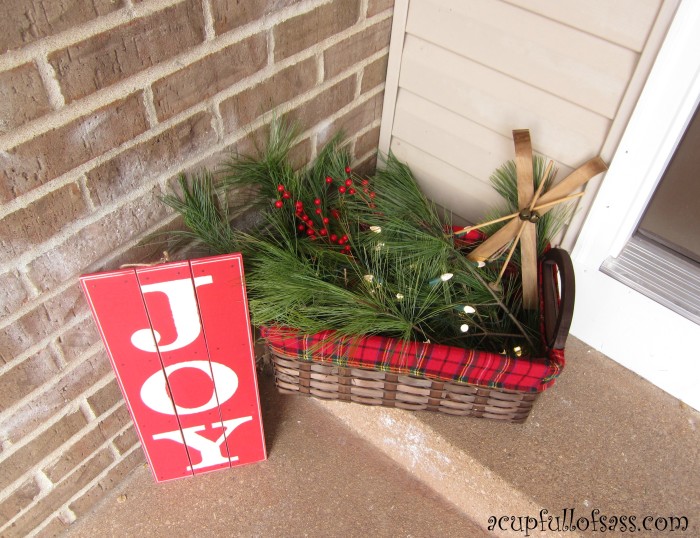 My pre lit Christmas wreath I have had for years.  I made a plaid bow to match the other plaid decor.  And that was it.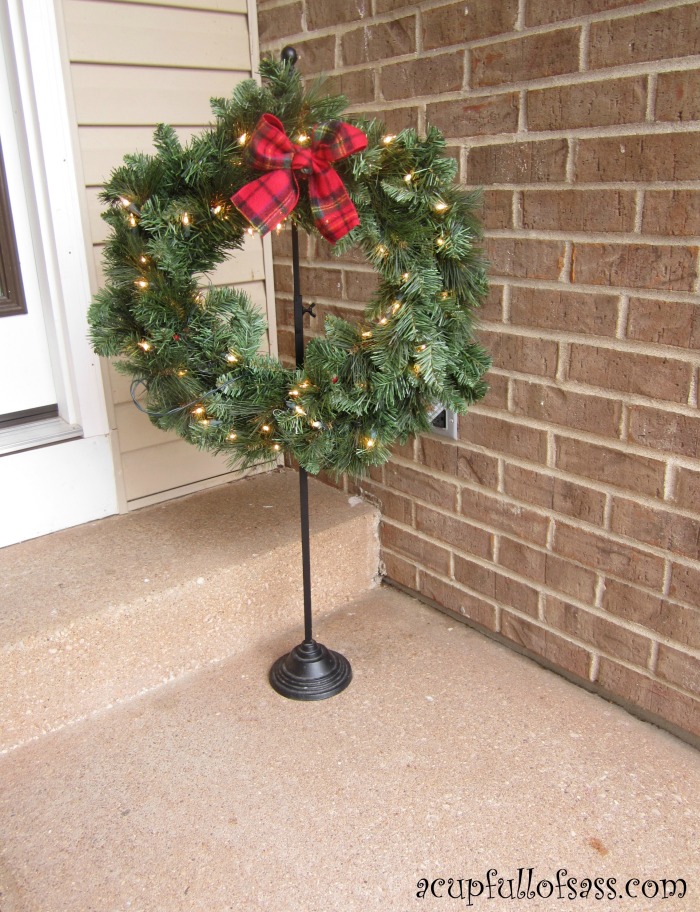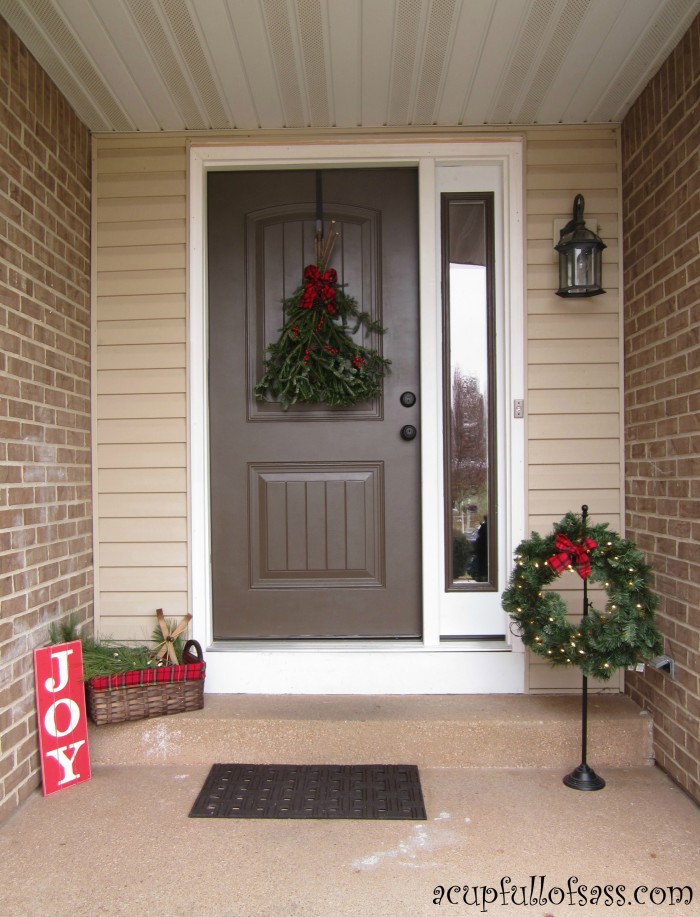 l really really love how my front porch turned out.  Simple but festive.  What do you think?  Do you decorate your porch for Christmas?  I would love to see yours!
Facebook | Pinterest | Twitter| Instagram Follow me on Periscope @acupfullofsass