I thought it was a good idea to share some comfy stay at home outfit ideas. I have been wearing these things and pajamas daily. This is our new normal for now.
The perfect stay at home outfit. I'm not getting ready today or anytime soon. This exact sweatshirt is sold out but I found one almost identical. Also, the one I have runs small so size up. The camo joggers are comfortable and a must for me. I am wearing a size xs.
Camo Joggers | Sweatshirt similar (order up in size)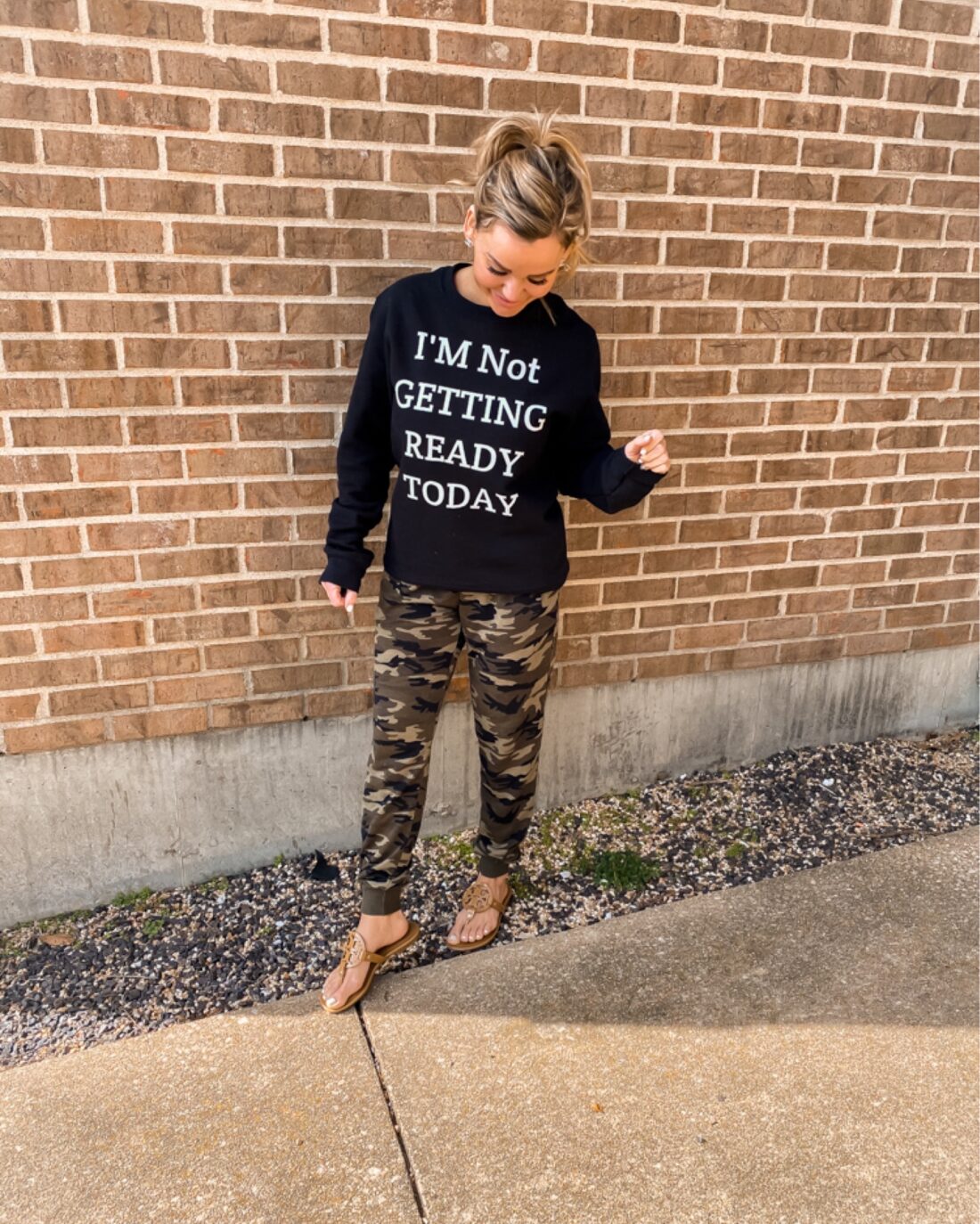 These 7/8 cropped high waisted leopard print leggings are one of my favorites. They are longer on me because I am only 5'1″. If you are taller than they should fit more like a cropped style. I am wearing an xs.
Leopard 7/8 Crop High Waisted Leggings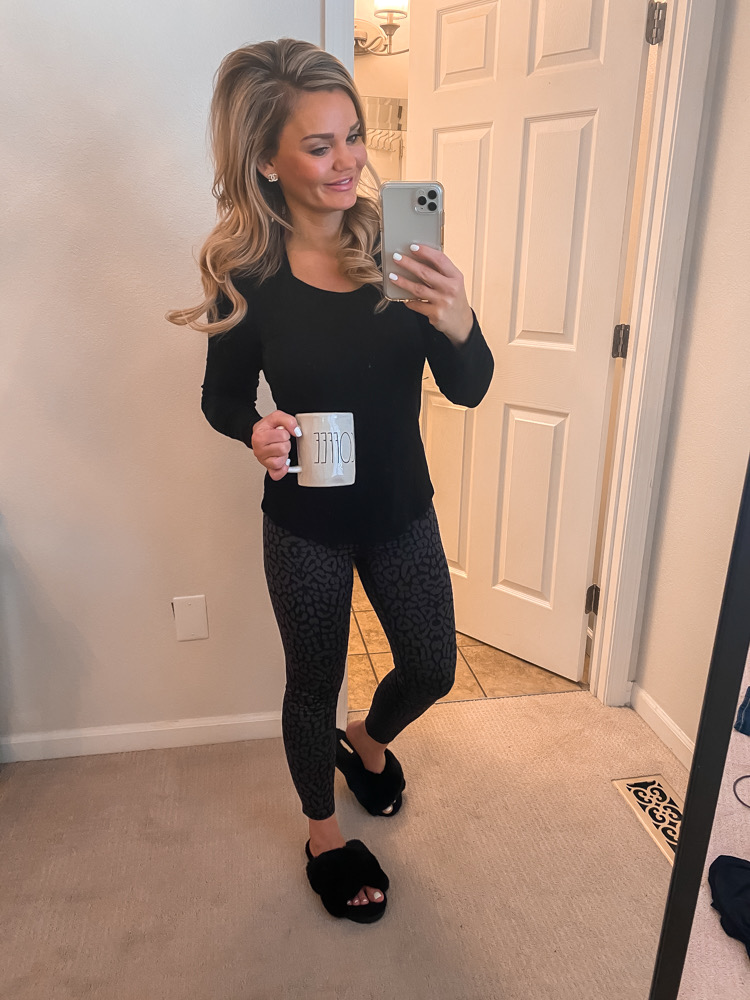 Leopard Leggings | Sweater Cardigan (similar) | Silk Pillow Case | Blanket (similar)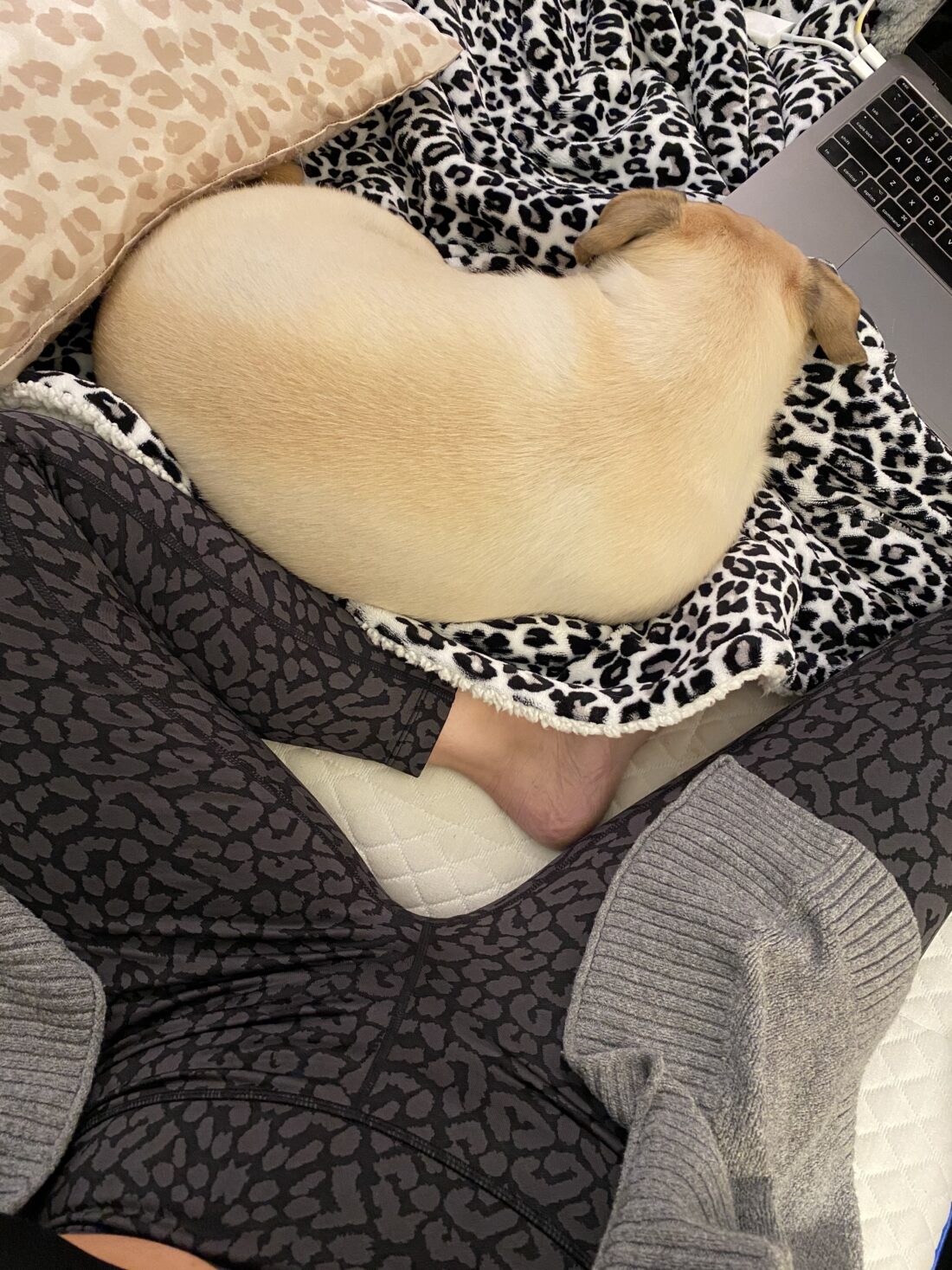 Camo Print
This camo zip-up with shorts is perfect for cooler days. I have the matching pair of shorts too. I am wearing an xs in both.
Camo Zip-Up | Camo Shorts | Black Shorts |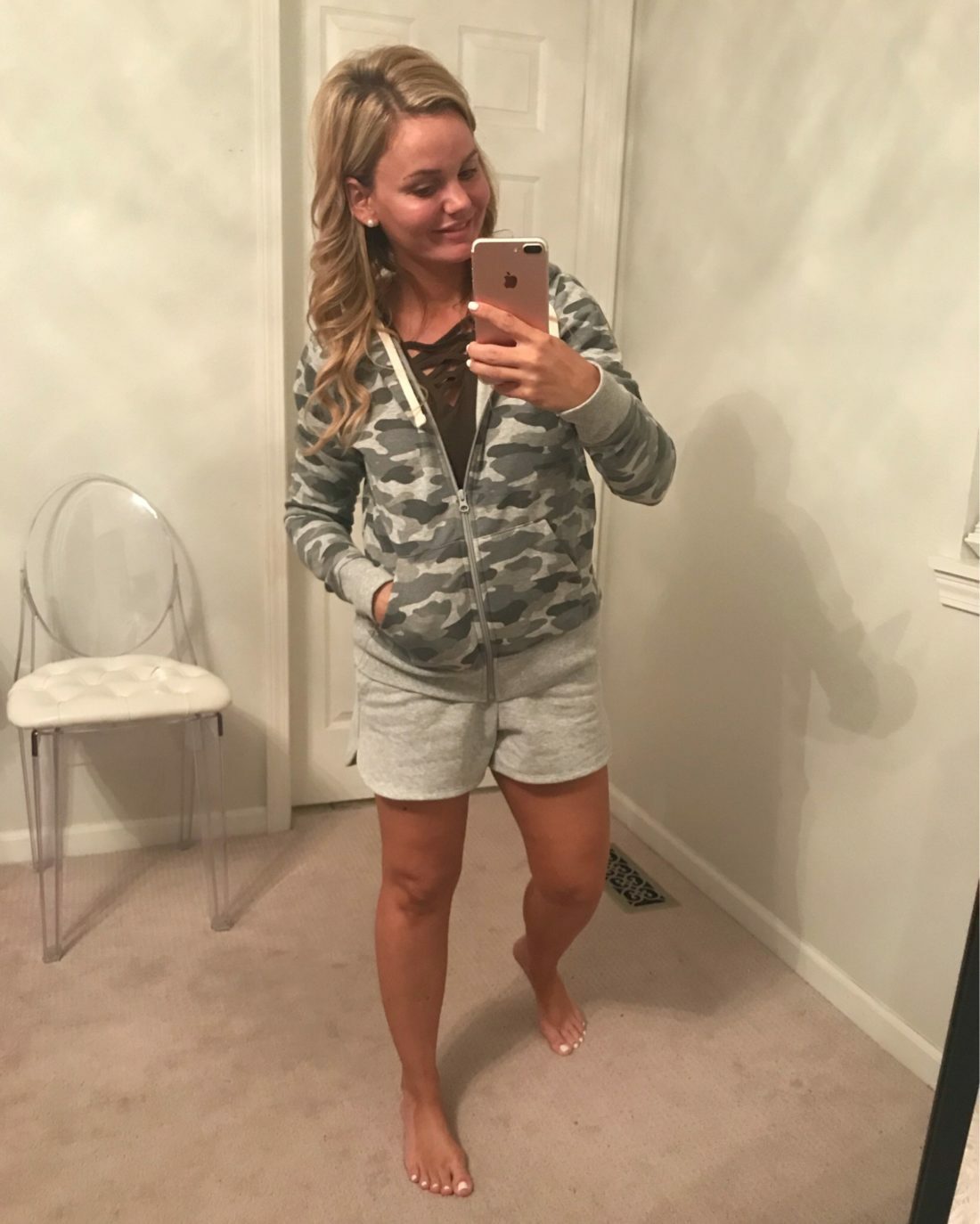 I shared the best stay at home/sleep in sports bras on my stories this week. I didn't take a photo of me wearing them, so I screenshot this photo of me wearing it. They are very comfortable. It's perfect for lounging around the house or wear it with an oversized shirt like this one. I even wore one to bed and it was comfortable. I am wearing a size small/medium for size reference. My normal bust size is 34 D. Make sure you grab these because they already sold out once.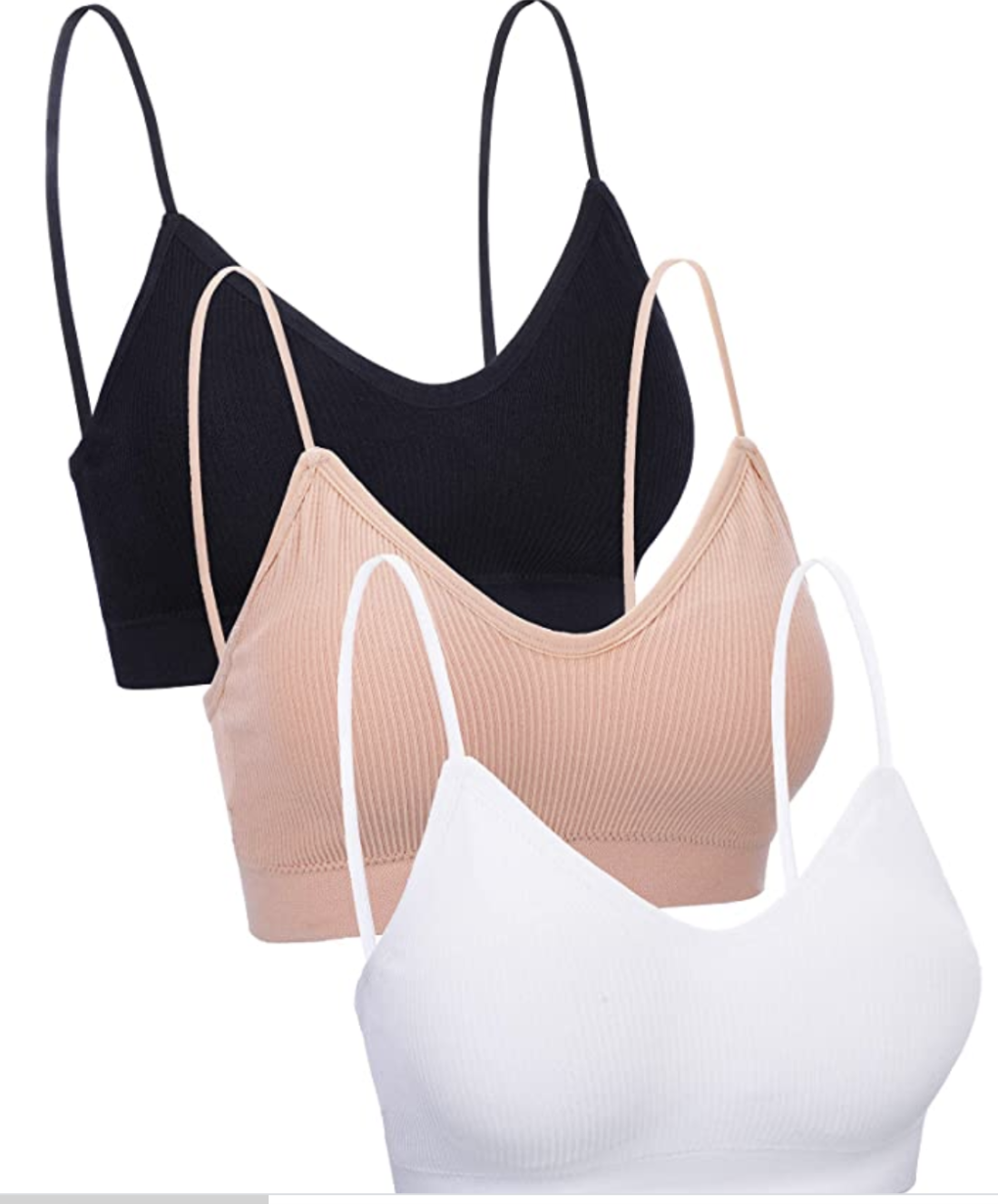 This oversized camo shirt is from last year but I found one from the same place that is very similar here.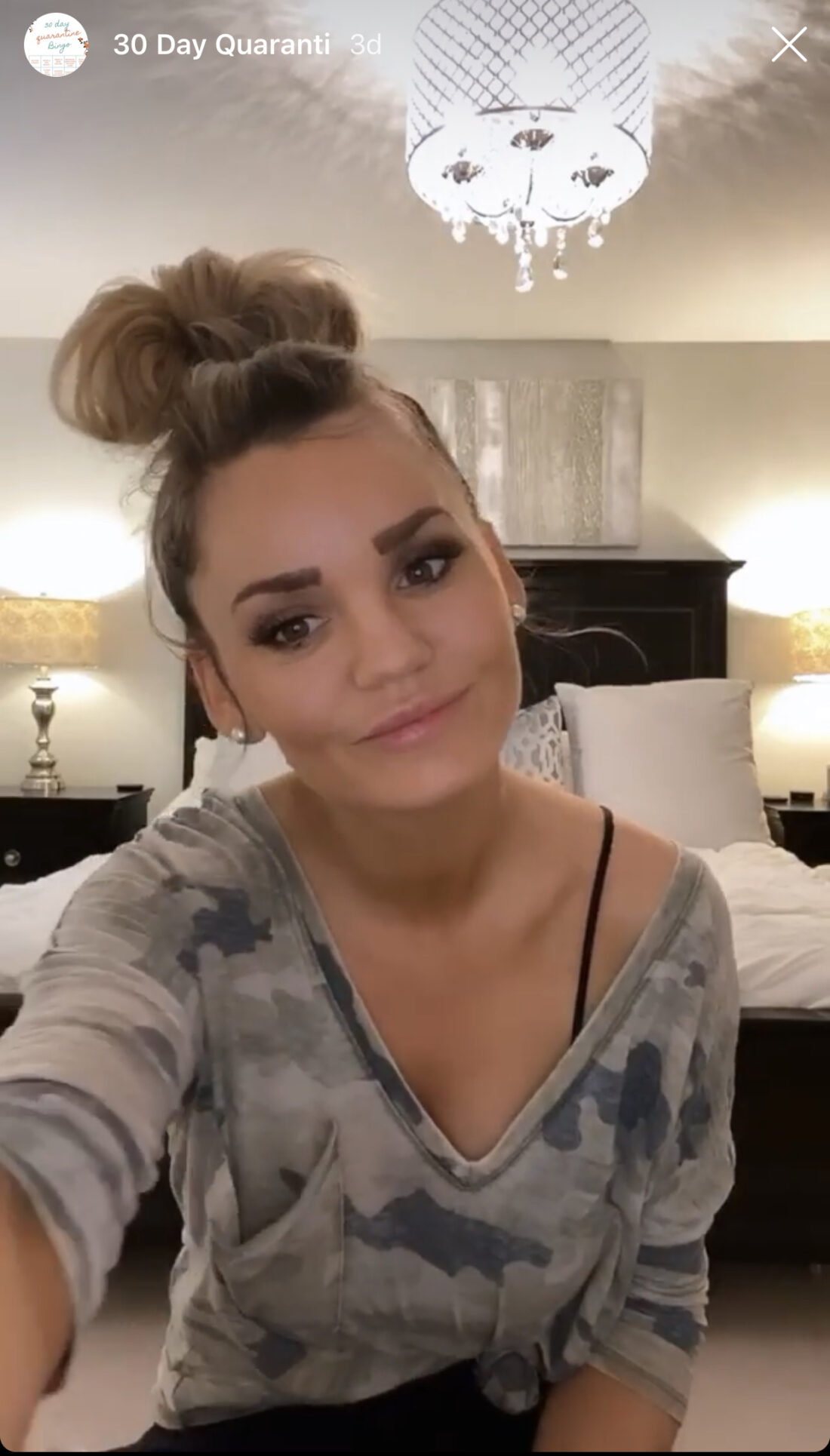 This pink and gray camo sweatshirt is perfect to lounge around in. The cropped joggers are by one of my favorite brands on Amazon. It comes in many colors. Wearing a small in sweatshirt and xs in joggers.
Camo Sweatshirt | Cropped Joggers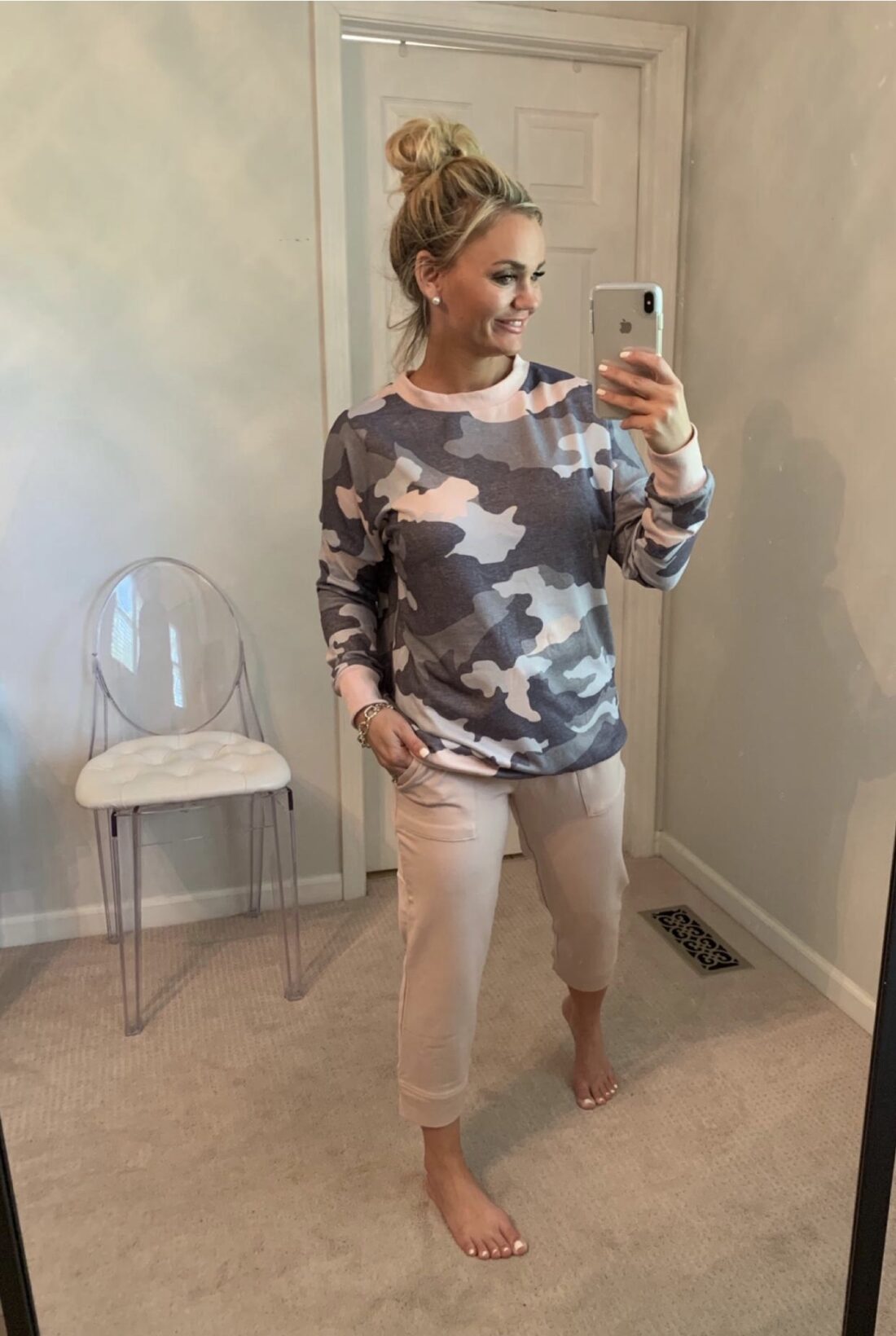 A fun leopard and zebra print sweatshirt is a must. My leopard print tennis shoes are finally back in stock. Don't wait if you have been eyeing these. Order 1/2 size down because they run big. If in-between sizes for a full size down.
Leopard Lips Sweatshirt |Leggings | Leopard Tennis Shoes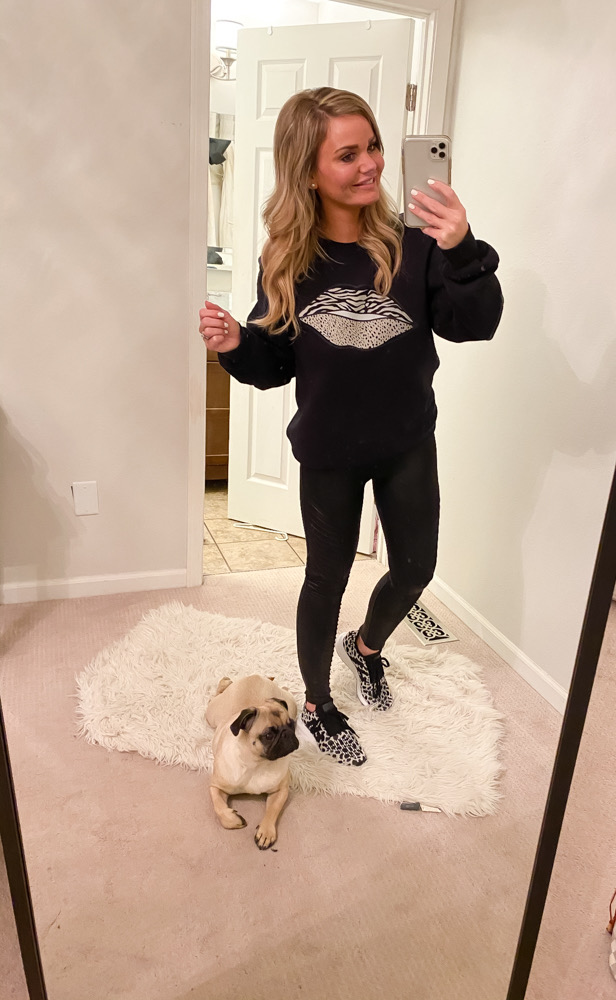 Pajamas
I love these silk pajamas. They are so cute and comfy. I also ordered the shorts set in blush and blue.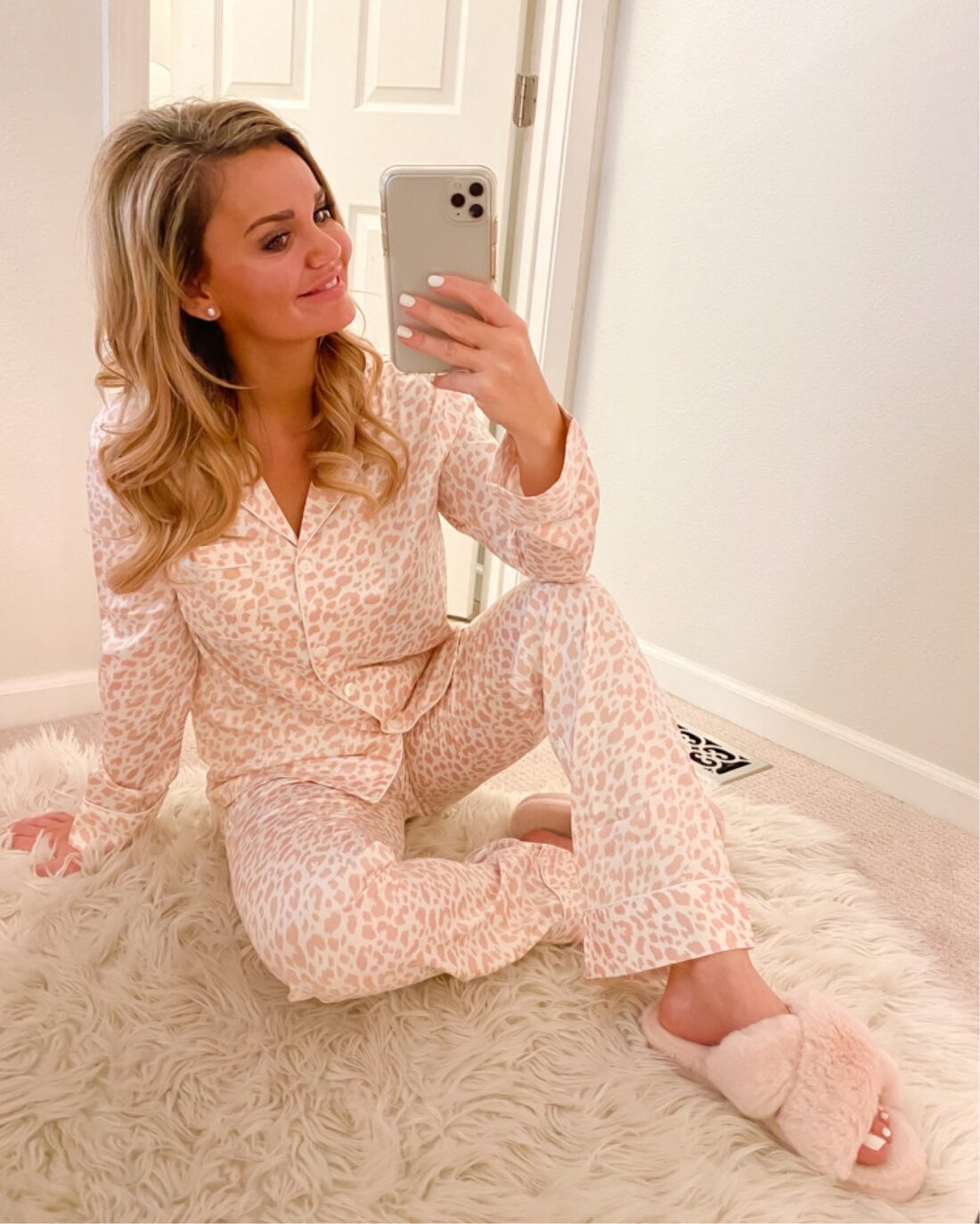 Leopard Pajama Short Set | Slippers | Blue Leopard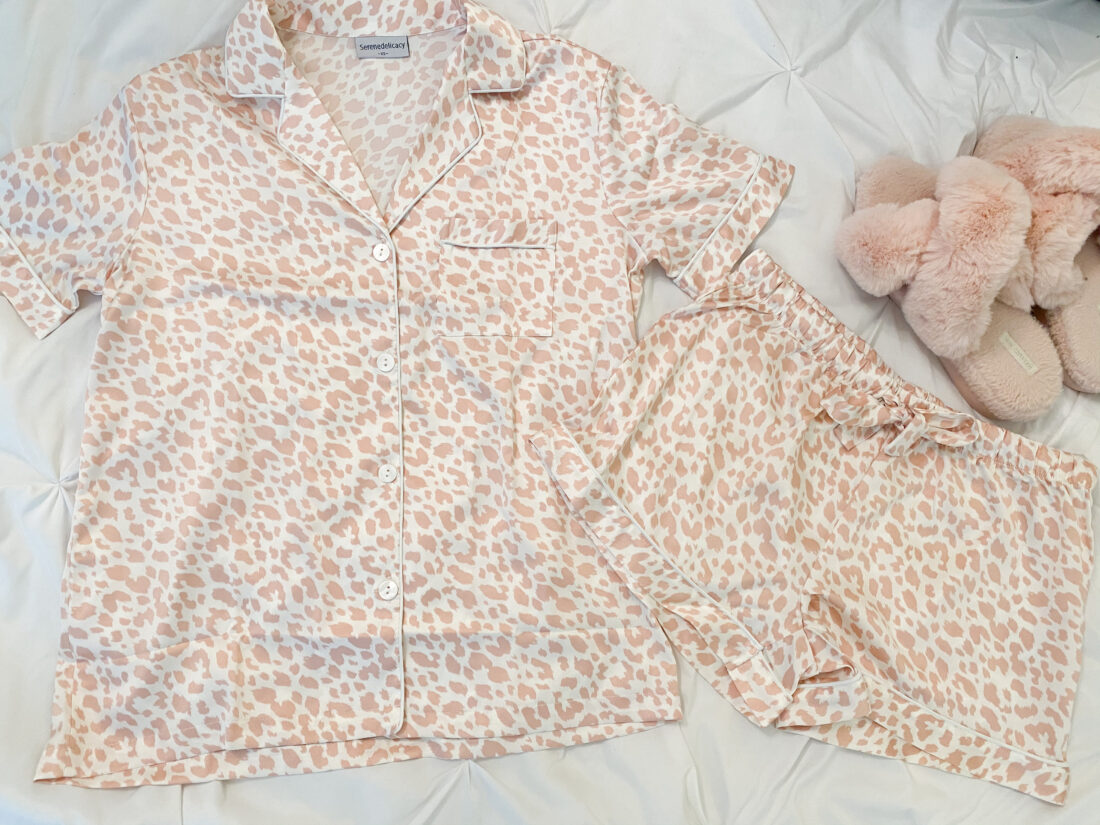 Tie-Dye
Let's not forget about the Tie Dye trend. I seriously can't get enough of it. I found two fun Tie Dye sweatshirts and wanted to include them it today's post. One of them I don't have an actual styled picture but I have one from my stories I'll share.
Tie-Dye Sweatshirt | Tie-Dyed lightweight shirt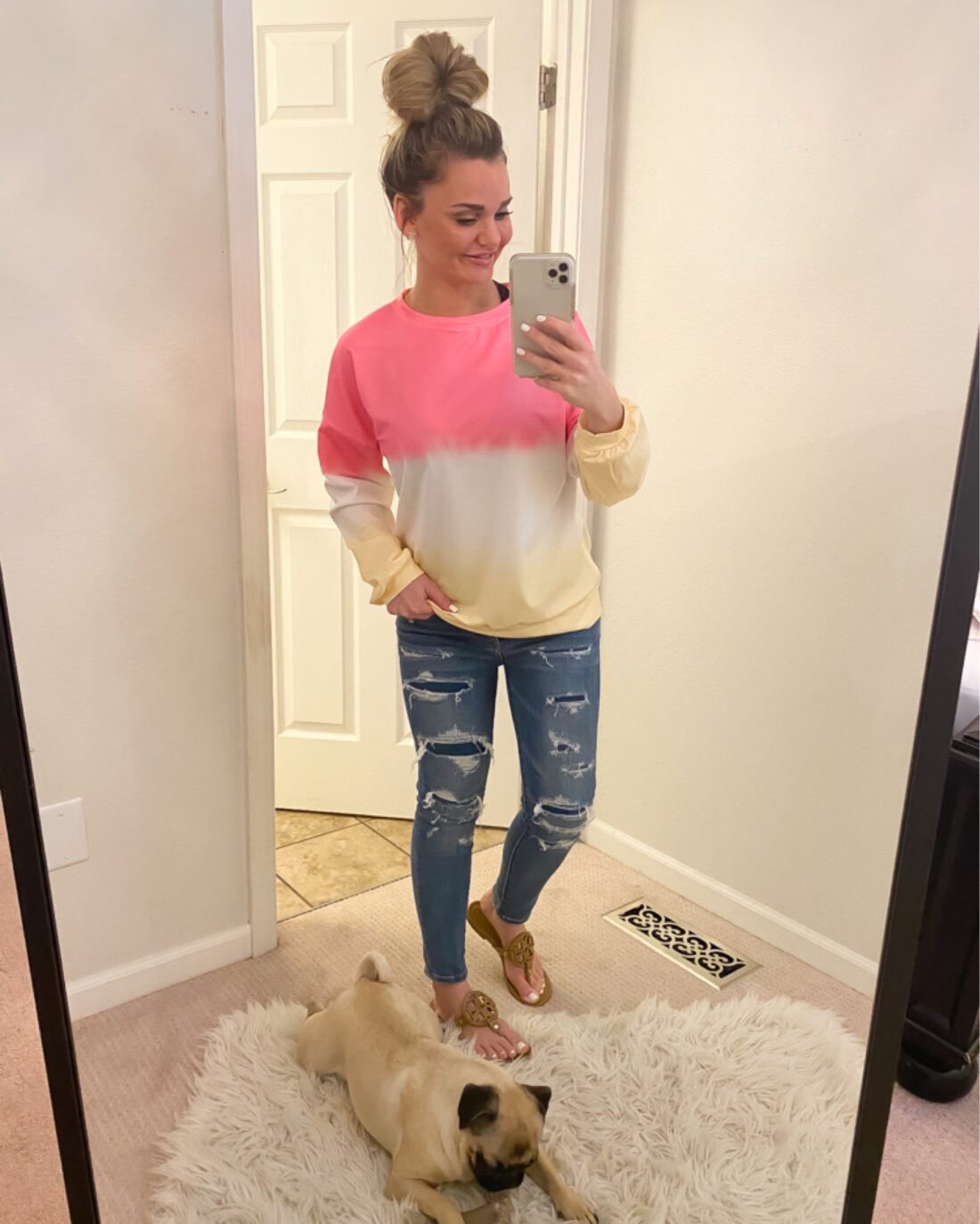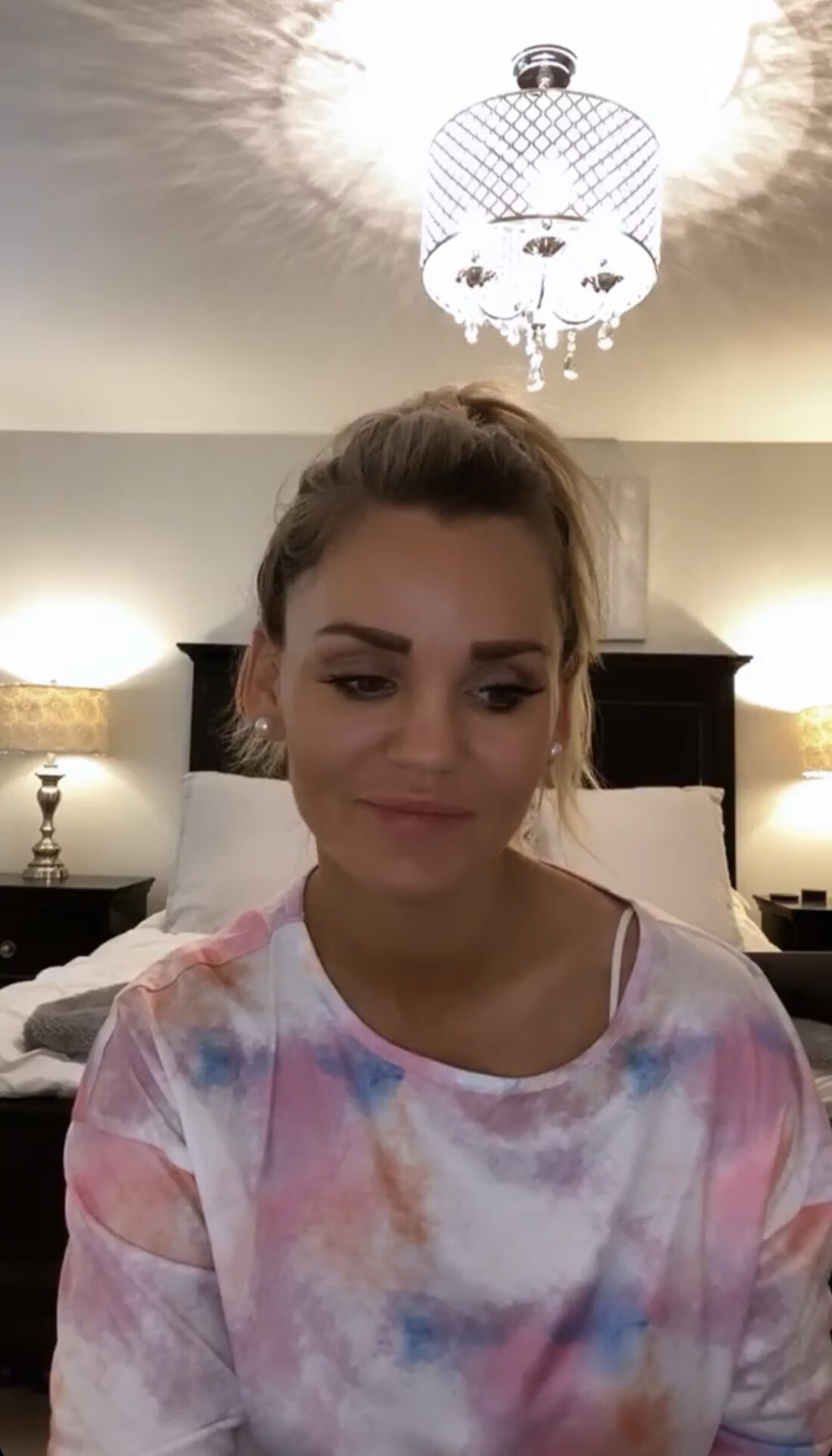 This off the shoulder shirt is a favorite of mine. It comes in many colors and can be dressed up or down.
Off the shoulder top | Sandals | Bra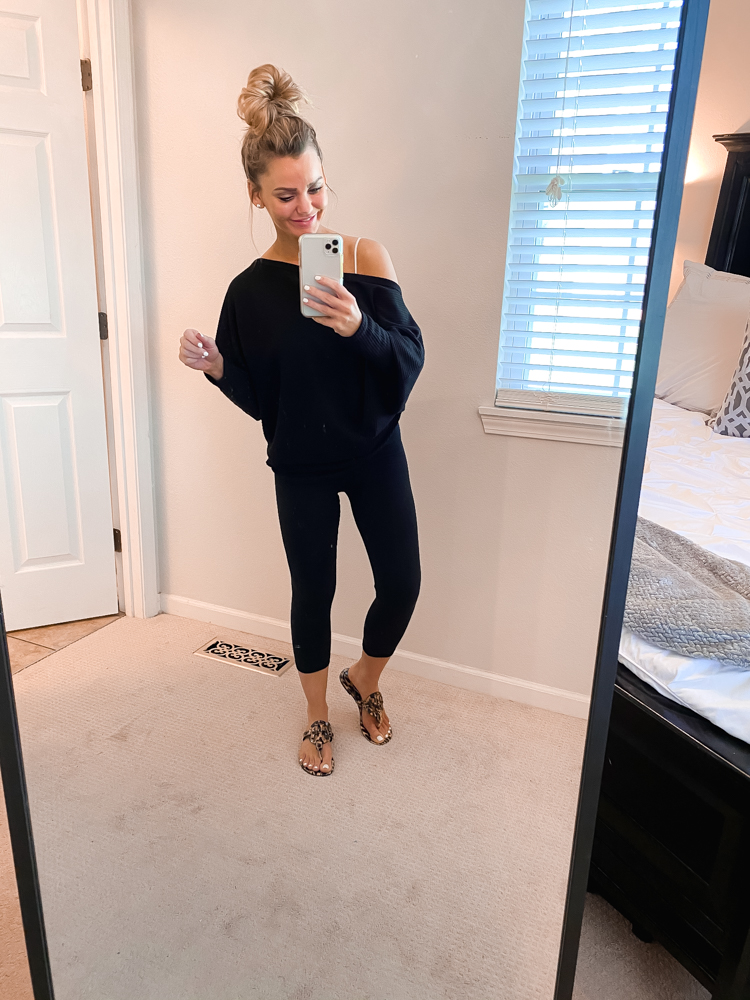 Last I will leave you with another pair of slippers. Best of all they are Leopard print.