Today I am sharing some cute comfy pajamas for winter that you'll never want to take off. It's probably no surprise to you I love my pajamas. If I don't have anywhere to be for the day, I will wear my pajamas all day. No lie. My kids are the same way. These pajamas are perfect for the cold winter months and some of them will work for Christmas jammies. There's still time to get some of these before Christmas.  Or just wait until after Christmas and they could be on mega sale. Note: Direct links to all items in the square photos.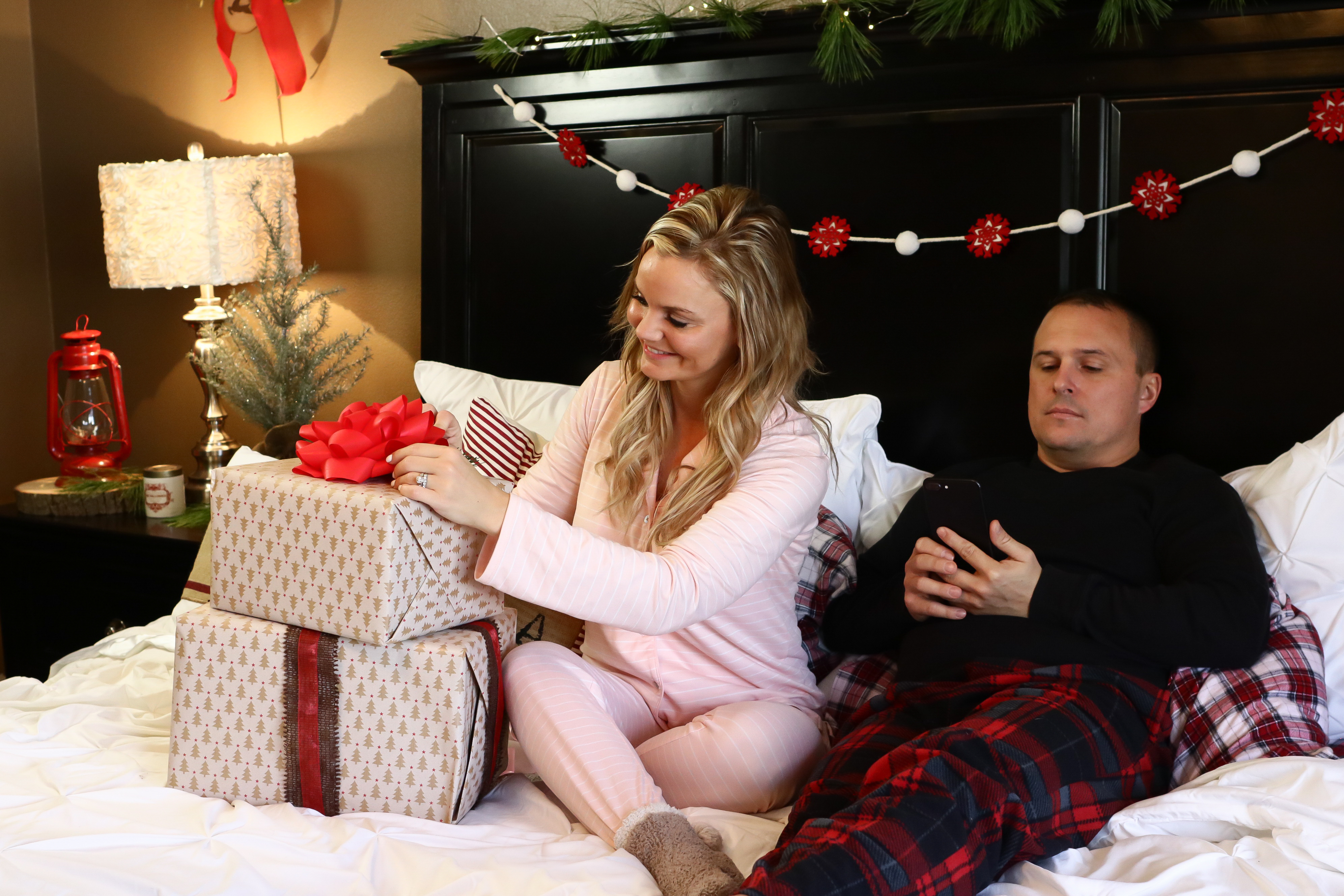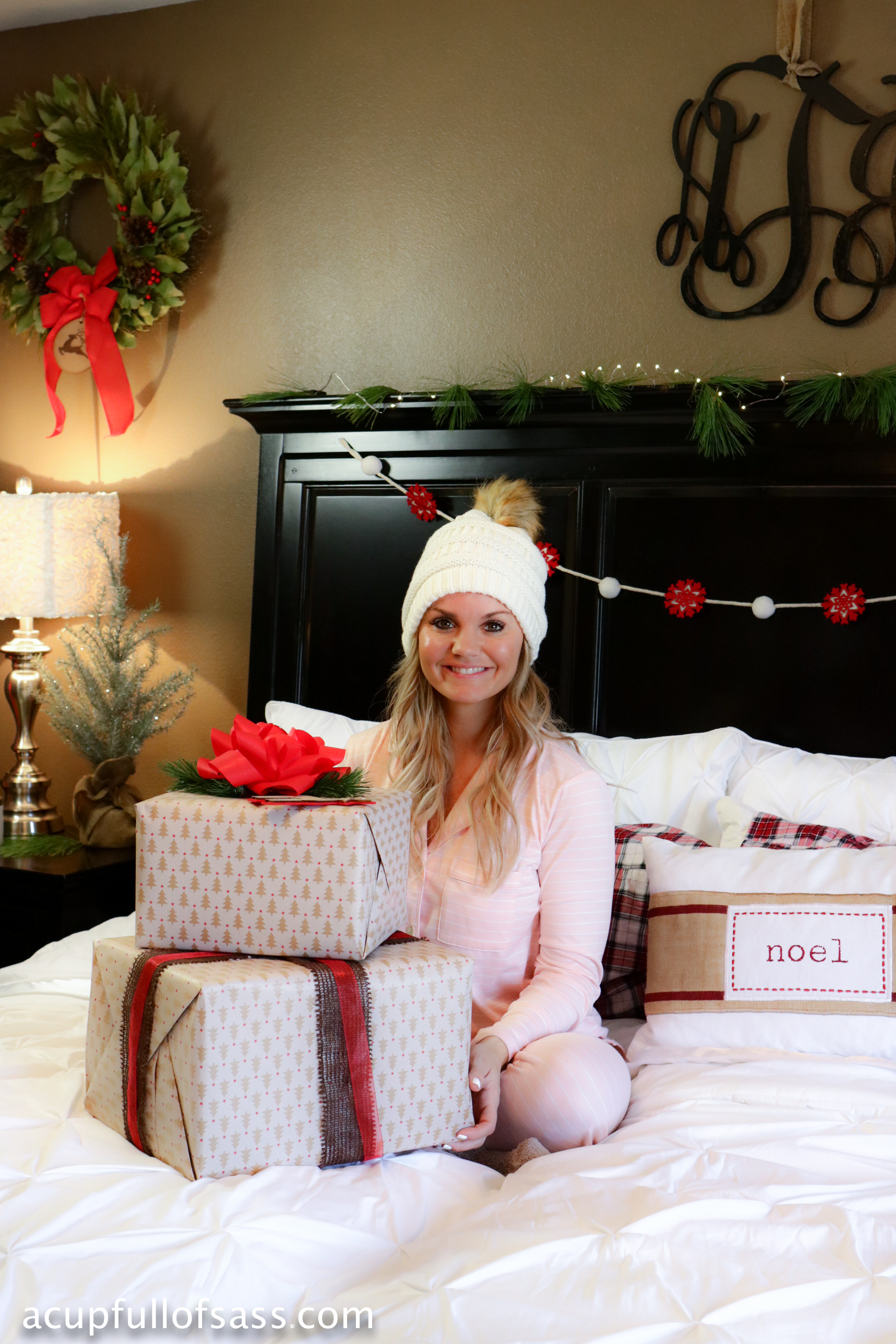 These pajamas are so soft. They feel like butter. They come in many colors and designs too. I'm a pink girl though. See them here. For size reference, I am wearing a xs.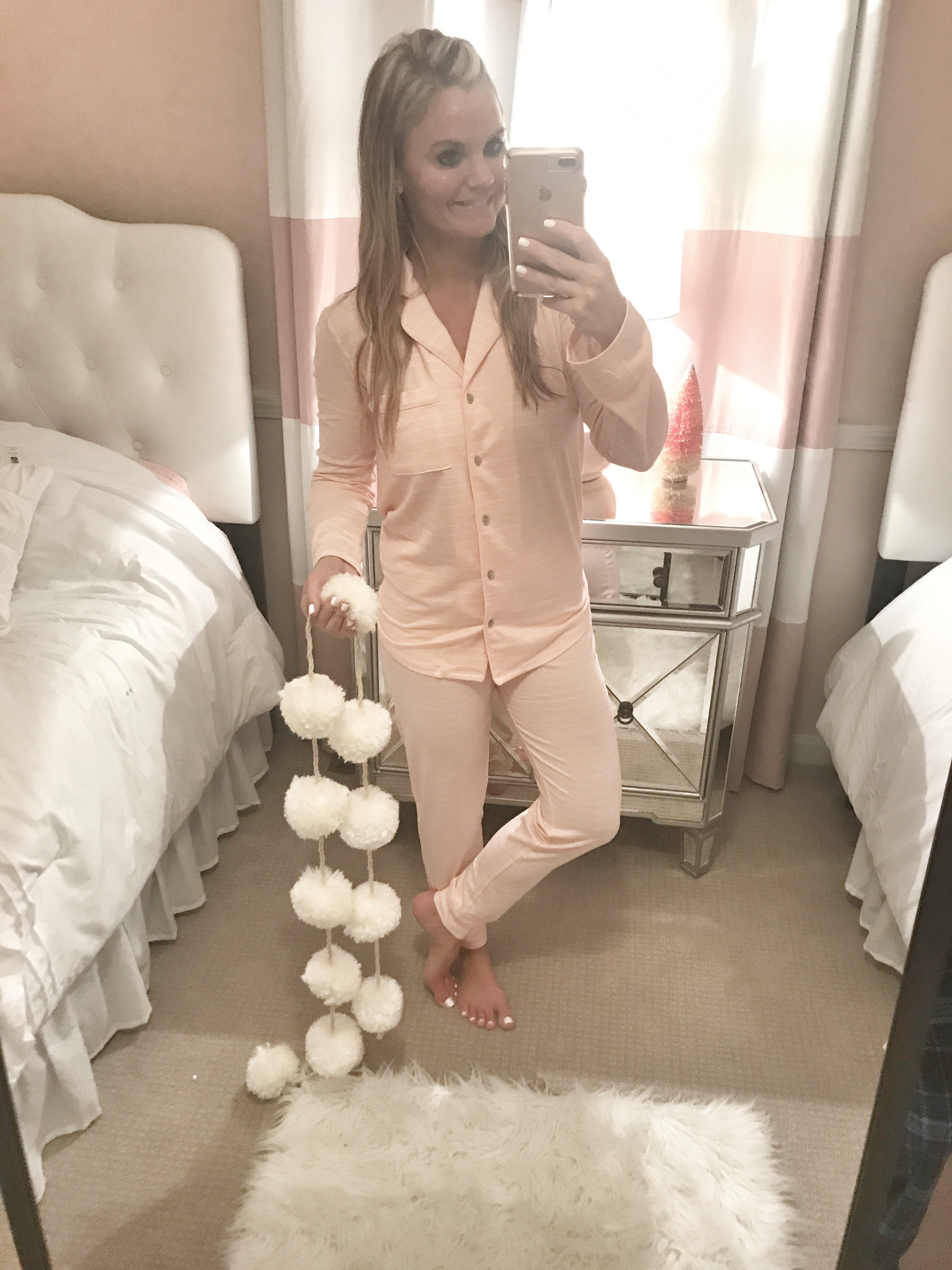 I am a lover of the Rae Dunn mugs. I just can't resist them.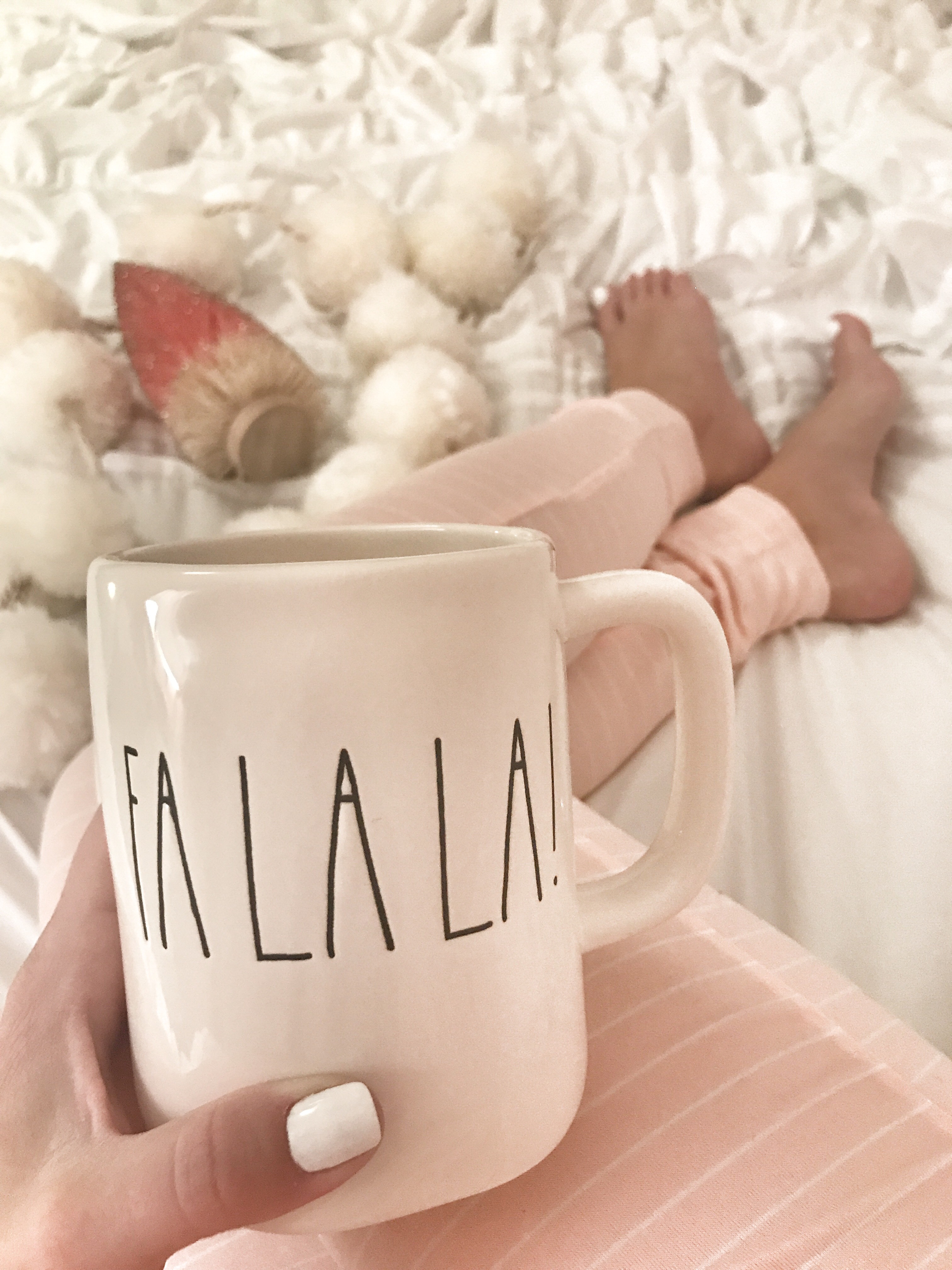 I found this adorable pajama set at Target. It comes with a hat, sweatshirt, shorts and matching socks. They were selling out fast, but they have several different designs. They are also on sale. I am wearing a xs for size reference.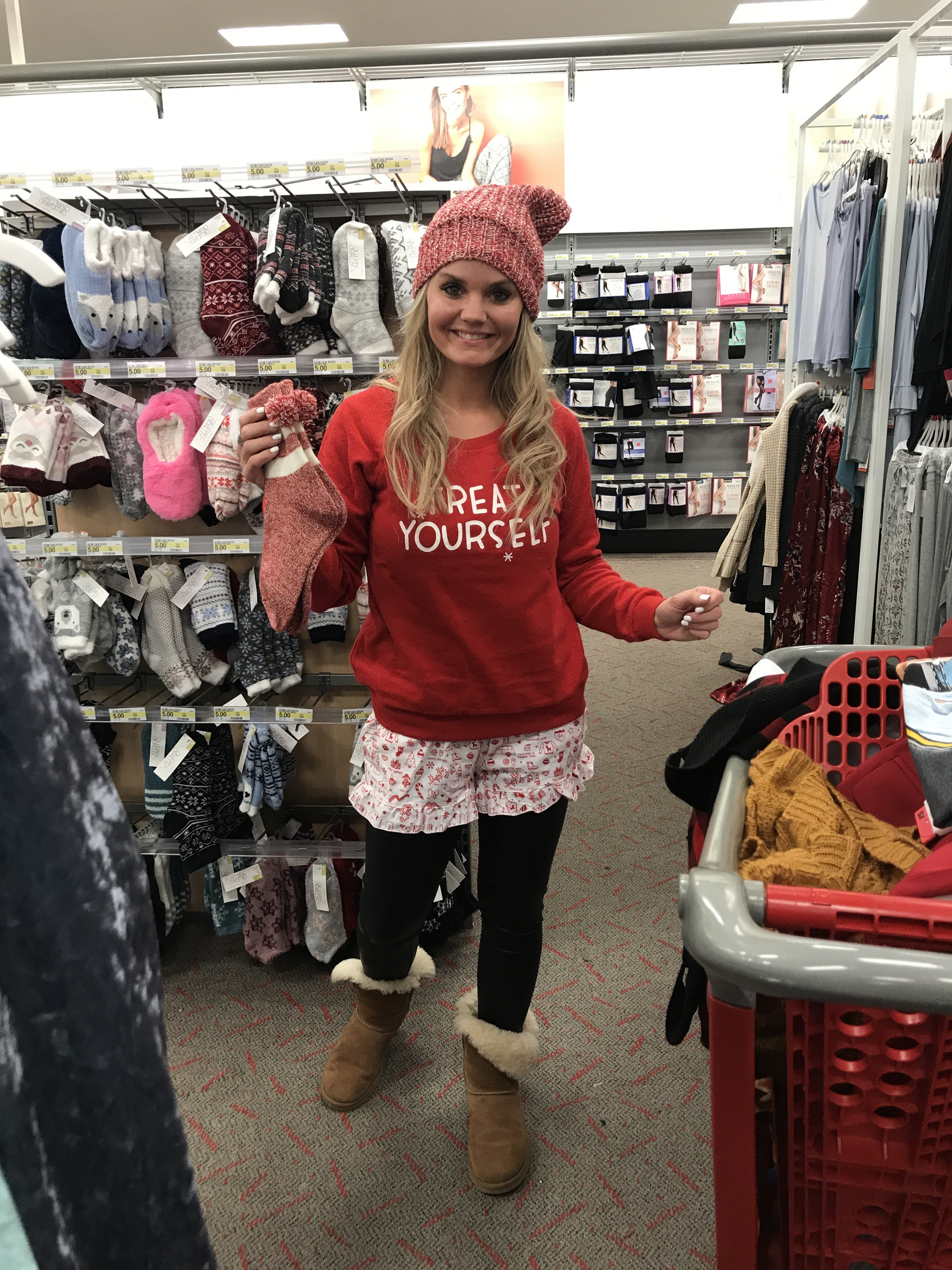 Here I paired the pajama sweatshirt with these adorable pajama pants I found at Marshalls. I so wish I could link them, but sadly I can't. These slippers are simply put, amazing. So soft and comfortable. I actually bought them as Christmas gifts for some of my friends and family.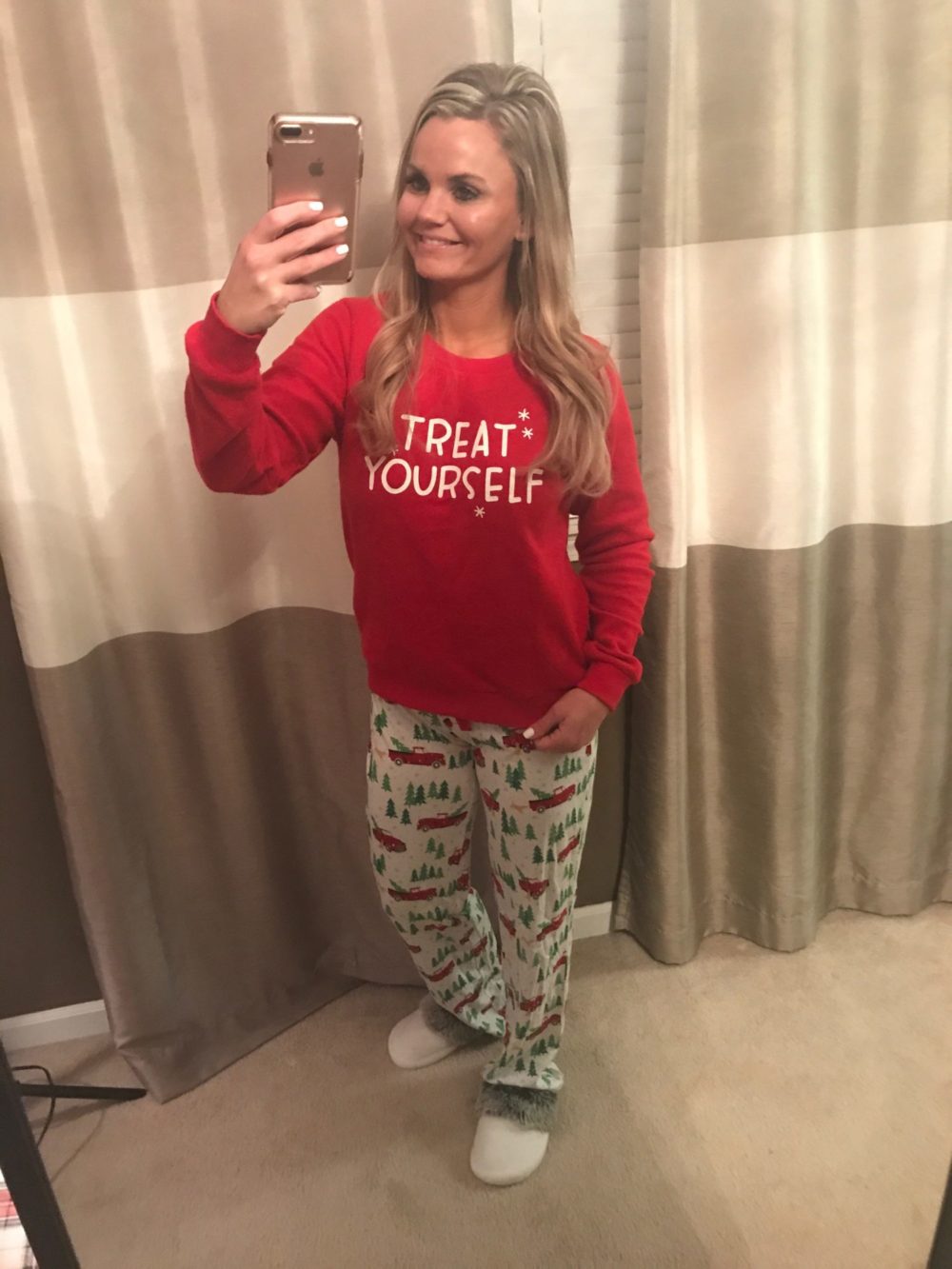 Here is another pair of slippers from Pottery Barn. Again so comfy. And can we just talk about this stemless wine glass my girlfriend made for me?! Wine and Christmas Hallmark Movies!! Is this not perfect for me?! If you follow me on Instastories, you know it is.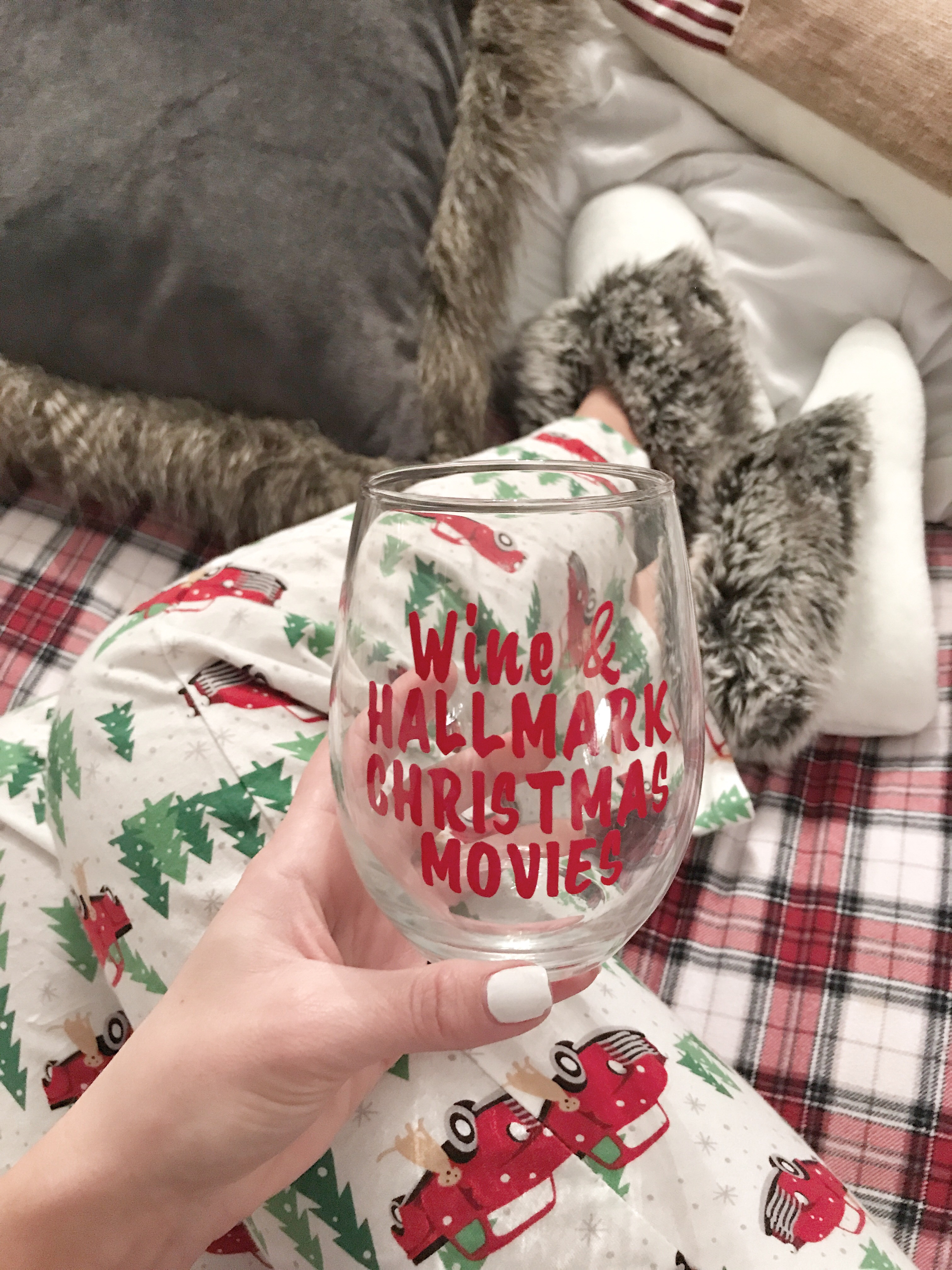 Here is my list of comfy pajama sets and slippers and  I think you will love. I have some of these on my Christmas list. Click on the picture and it will take you to the item.