It's finally time to put up our Christmas decorations. Every year we wait until Thanksgiving is over before decorating for Christmas. I won't lie, it's hard.
I have teamed up with some amazing bloggers for an ornament blog hop. I am going to show you one of my most popular DIY Deer Head Christmas Ornament using my Silhouette Cameo.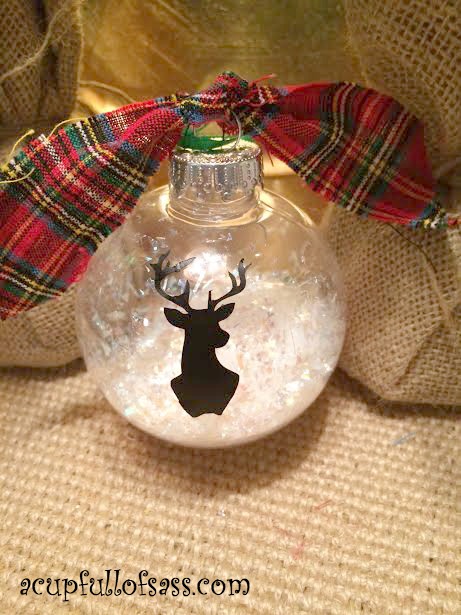 This Silhouette Deer Head Ornament takes no time to make. Here is what you will need.
Go to the Silhouette store and search for silhouette deer head. Or go here for this one. Here is what it look likes.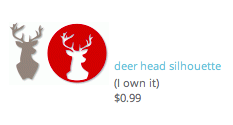 Directions:
In order for the ornament to fit, it needs to be about 2.25 inches or so.
After vinyl is cut, use the silhouette tool to help weed the vinyl out. Then apply it to the ornament.
You also use Transfer Paper, but this was easy to without it, so I skipped this step. If you did want to use it just apply the Transfer Paper to the cut vinyl. Then apply that to your ornament.
Next add the iridescent snow flakes to the ornament by using a funnel. It's messy without it.
Tie a piece of your ribbon or fabric and hang on your tree.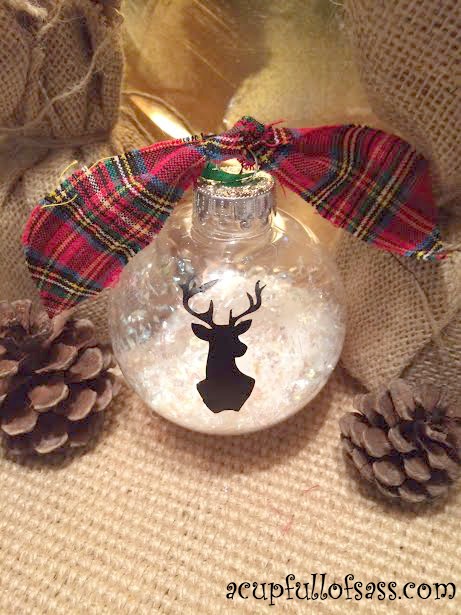 So pretty easy right?! If you don't own a Silhouette Cameo machine yet, add it to your Christmas list. You can make so many things with it! Check out all my blogger friends creations below.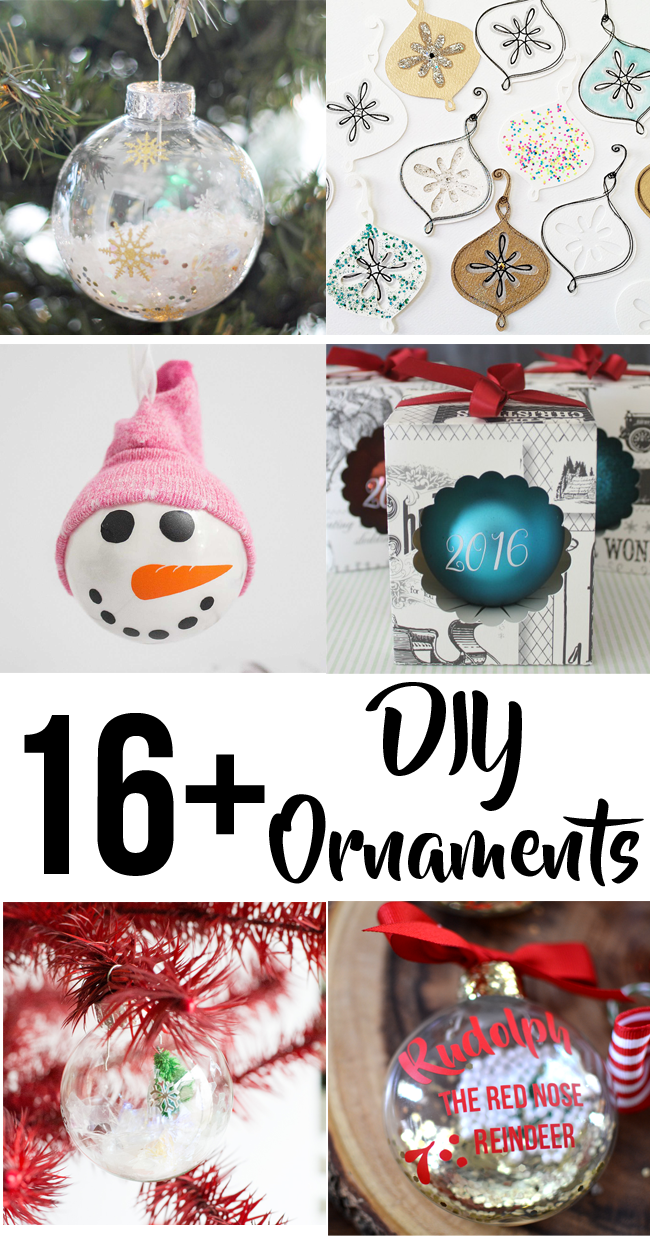 xoxo,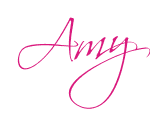 Facebook | Pinterest | Twitter| Instagram| Periscope