Oh, Fall how I love you! I wanted to share a few Fall Outfit ideas for Fall. These could also work for winter too. Thanksgiving is next week and you may be like me and you are still trying to decide what to wear. Originally I was only going to post three or four outfit ideas. That quickly changed to nine. Three of the outfits I used the same shirt, jeans, and shoes. I just used a vest and a blanket scarf to change the look a little. I love that!

Blanket Scarf
This look started out as a plain black tee-shirt and skinny jeans. I quickly changed the entire look by putting my military jacket and plaid blanket scarf with it. How cute is this look? All links to outfits below pictures.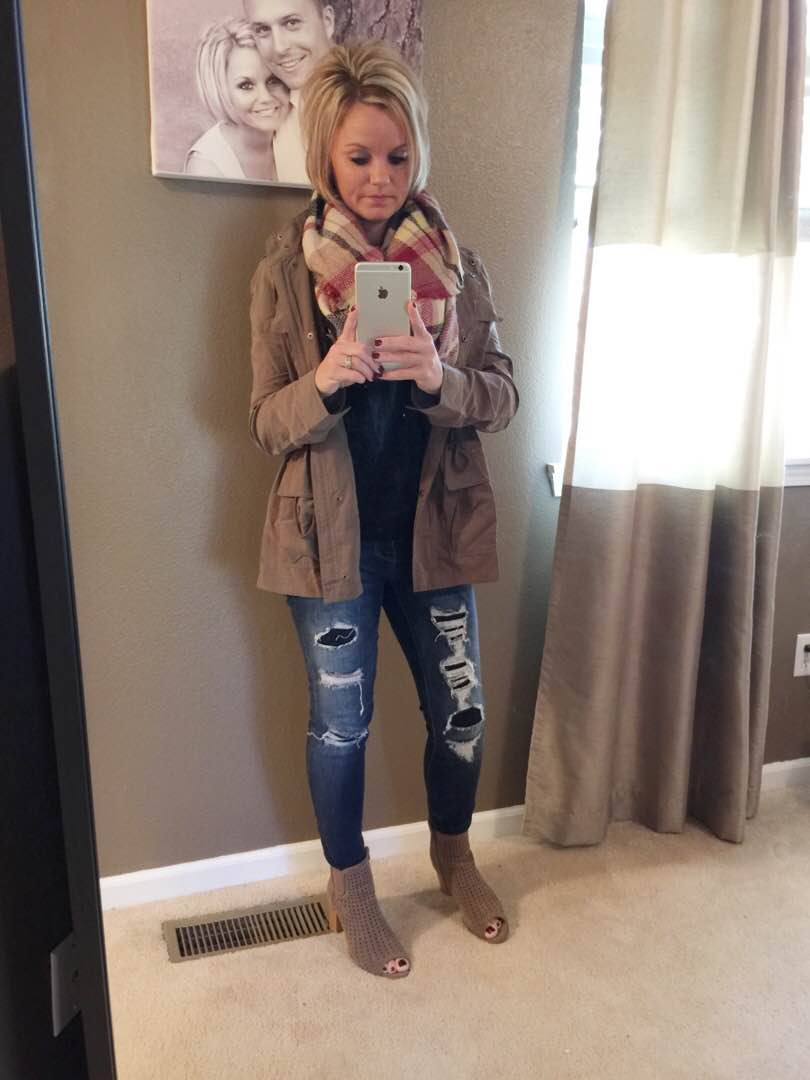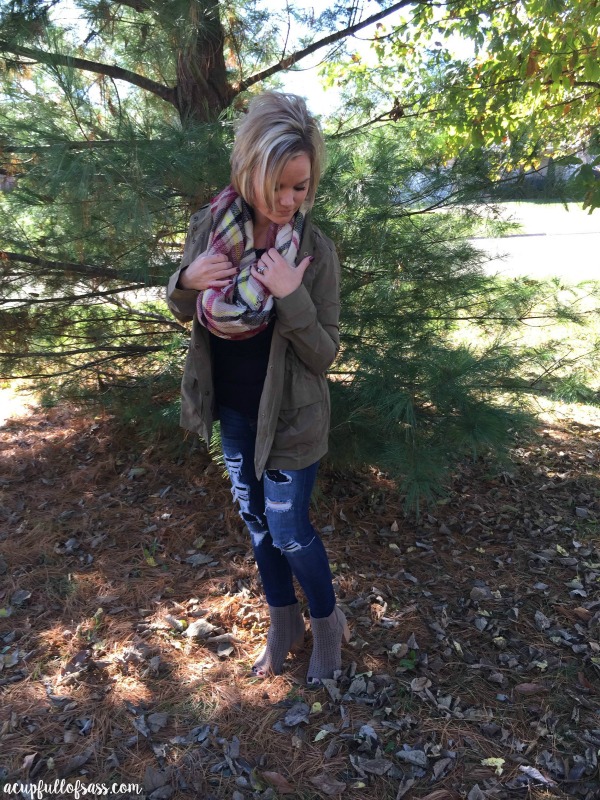 Maroon and leopard print oh my! I paired this top with my faux leather pants. I LOVE these things! Order a size down in this particular brand. They run big.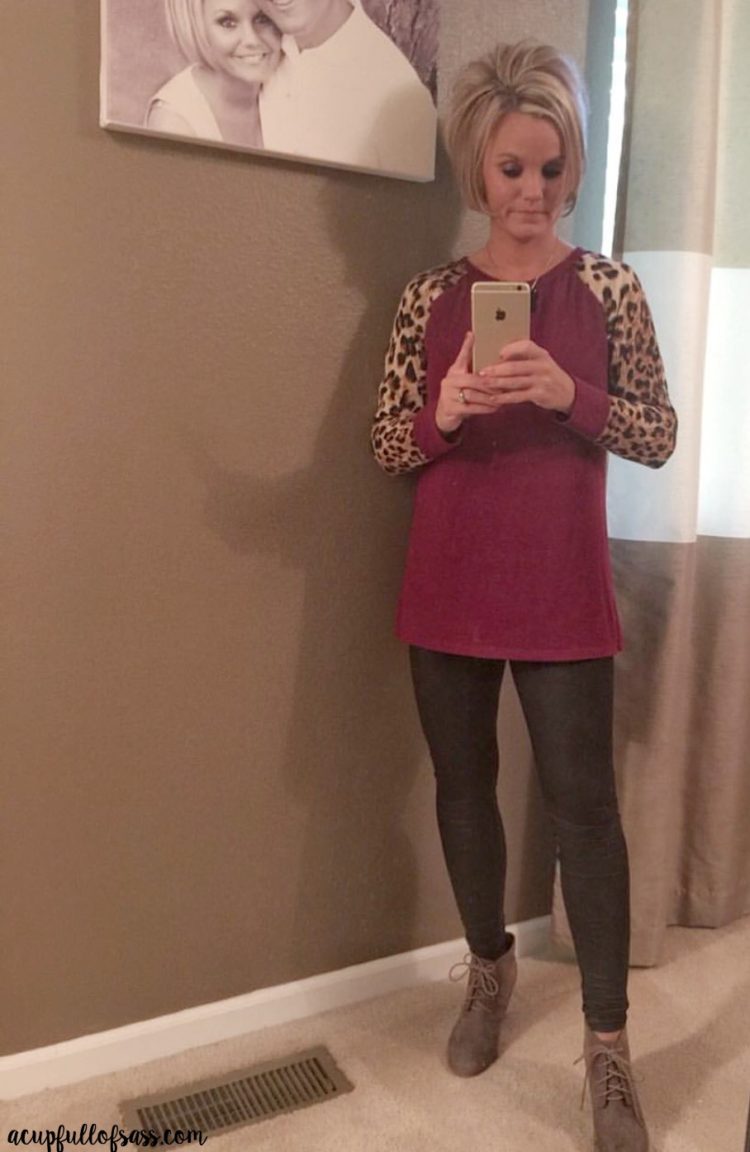 Fall Colored Cardigan
This outfit is one of my number post and Pins on Pinterest. The mustard cardigan just screams fall. Add a monogram necklace and you are set. How cute would this be for Thanksgiving dinner?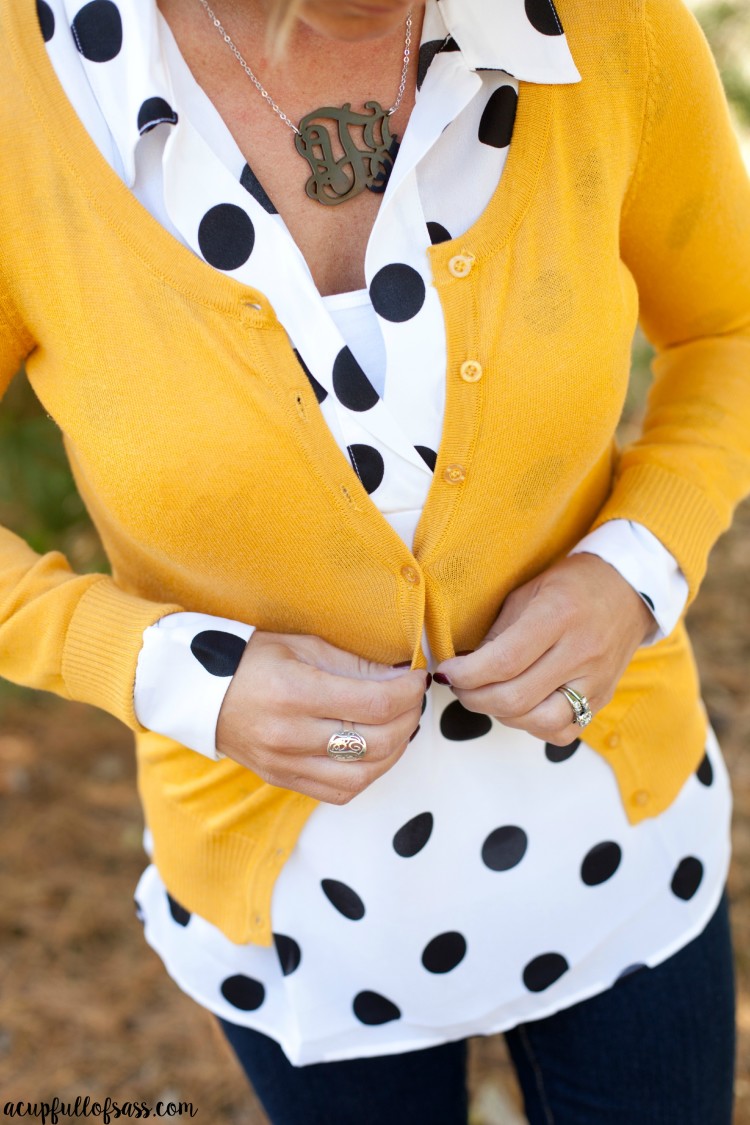 Vest
This army green vest is one of my favorite fall pieces. It makes it so easy to transform an outfit. Add a pair of duck boots and you are ready for Fall.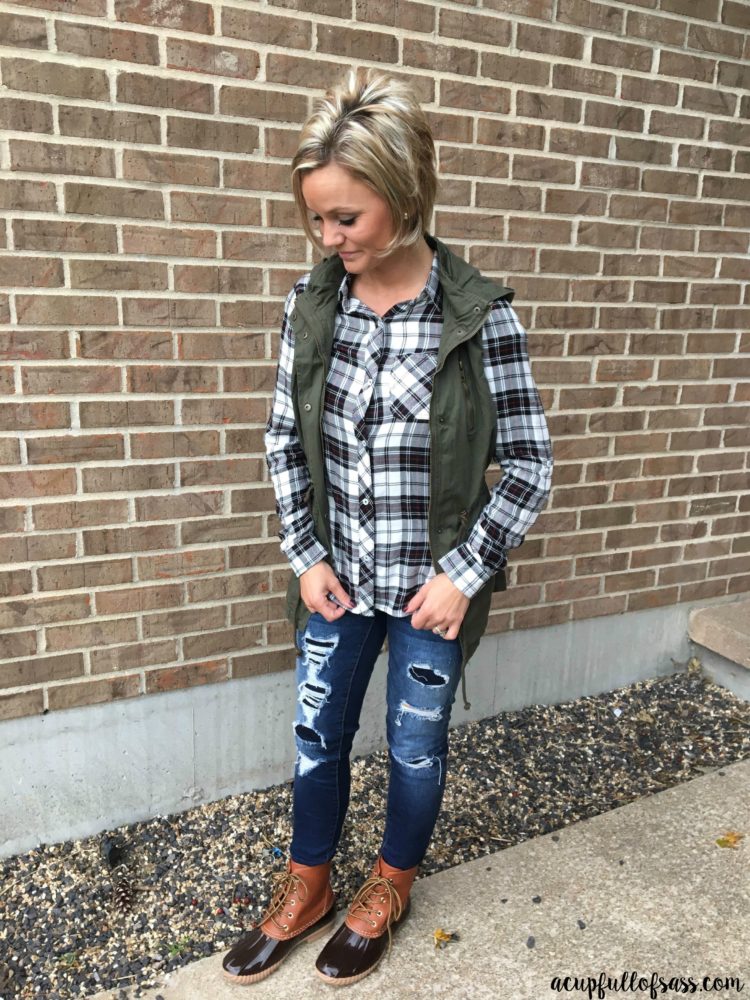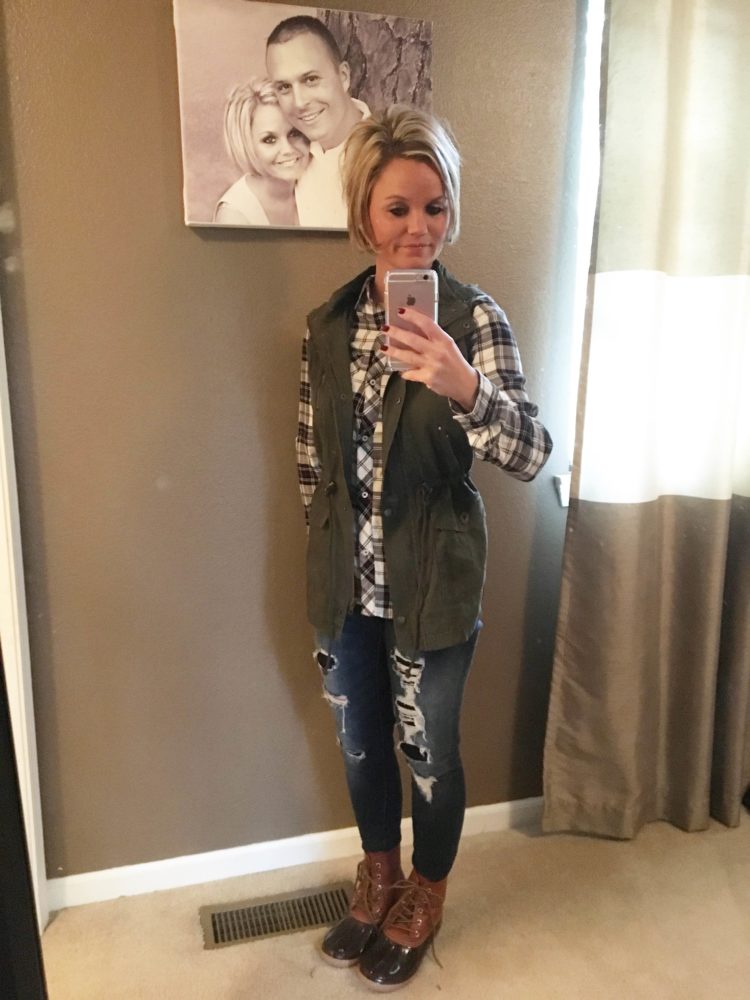 Accessories
This cross sweater is perfect for Fall. Wear ankle boots and cute jewelry to complete this look. By the way, the bracelet is gorgeous! One of my favorites right now.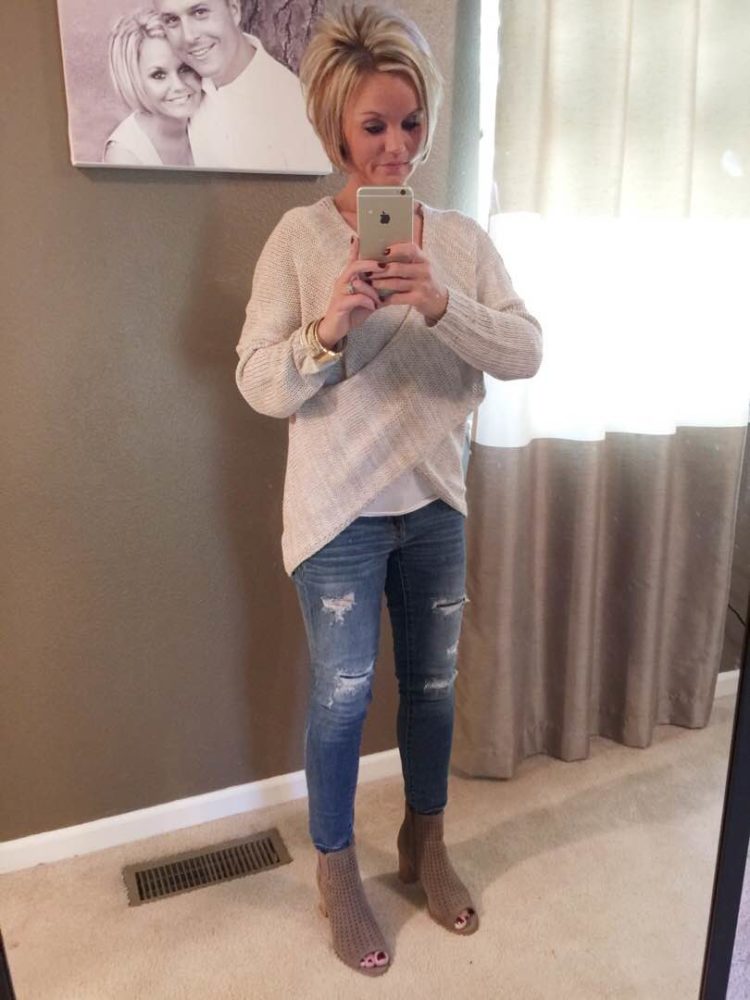 This is one of the outfits I use the same shirt, jeans, and shoes for. I love how this military vest and plaid blanket scarf makes this outfit go from dull to alive!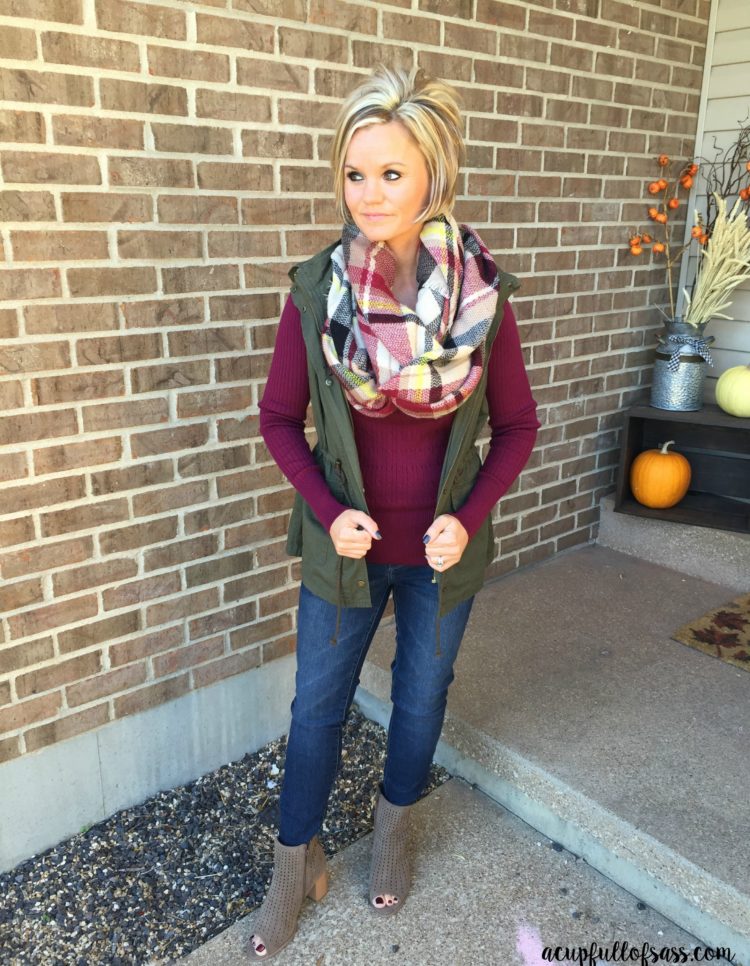 I love this blanket scarf.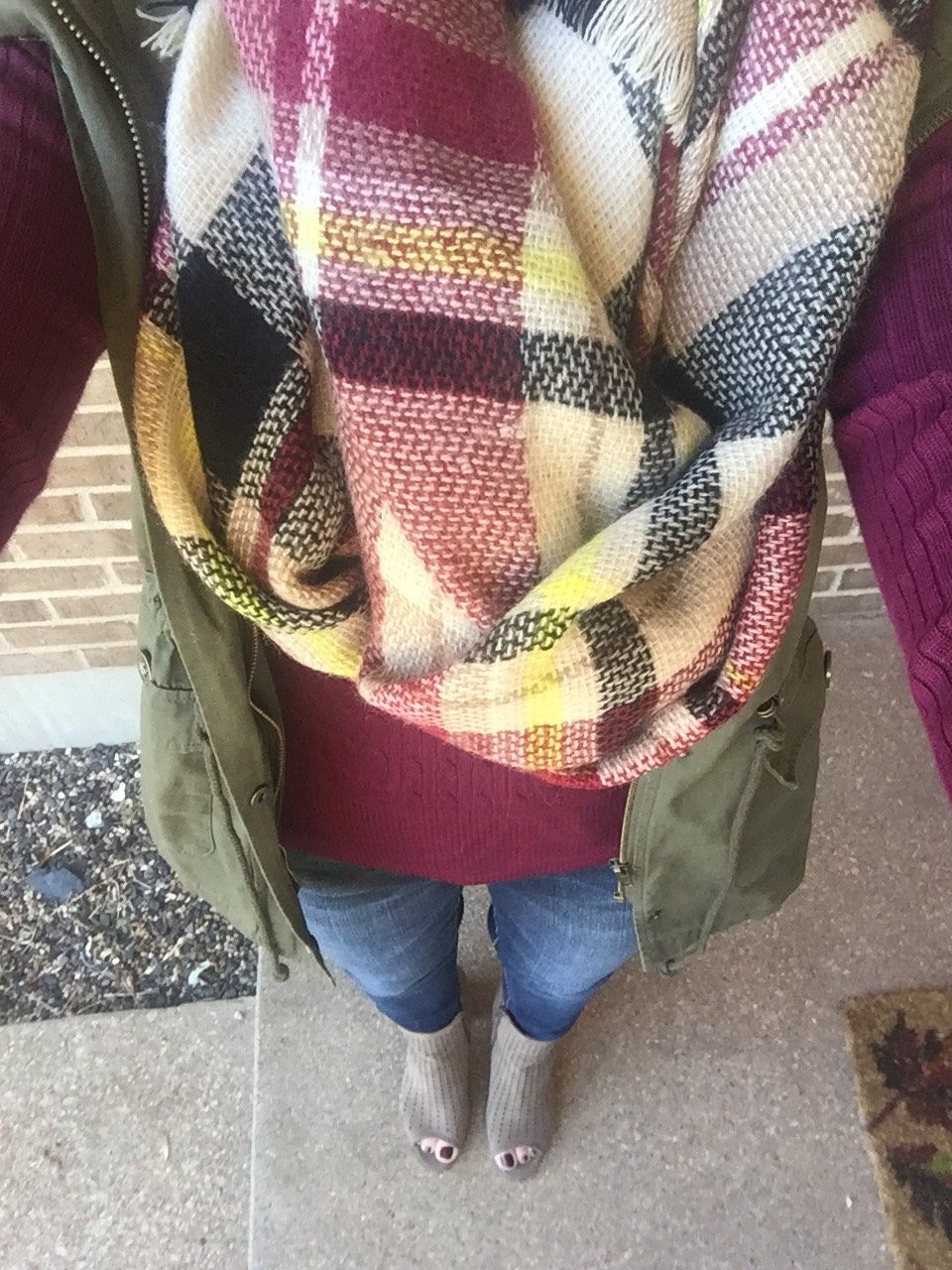 This sweater is one of my favorites and let's not forget about the shoes. I LOVE these shoes!!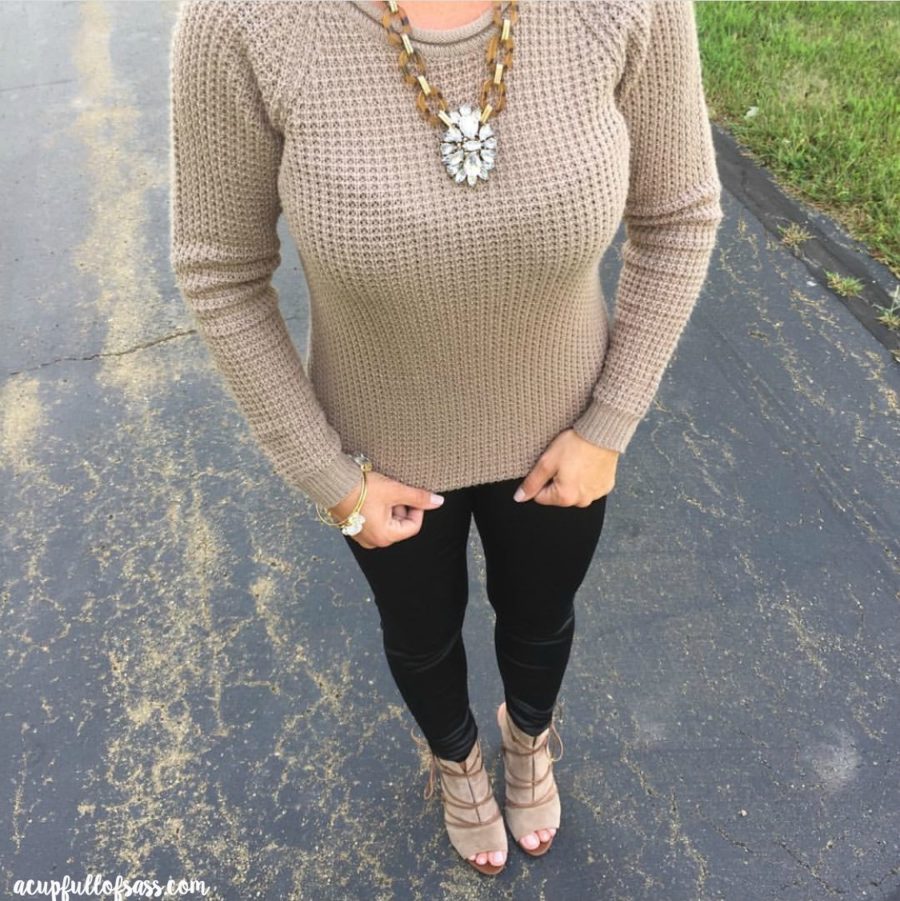 Here I just put an open cardigan blanket scarf with a maroon top. This exact blanket scarf is out of stock, so I tries to link similar ones.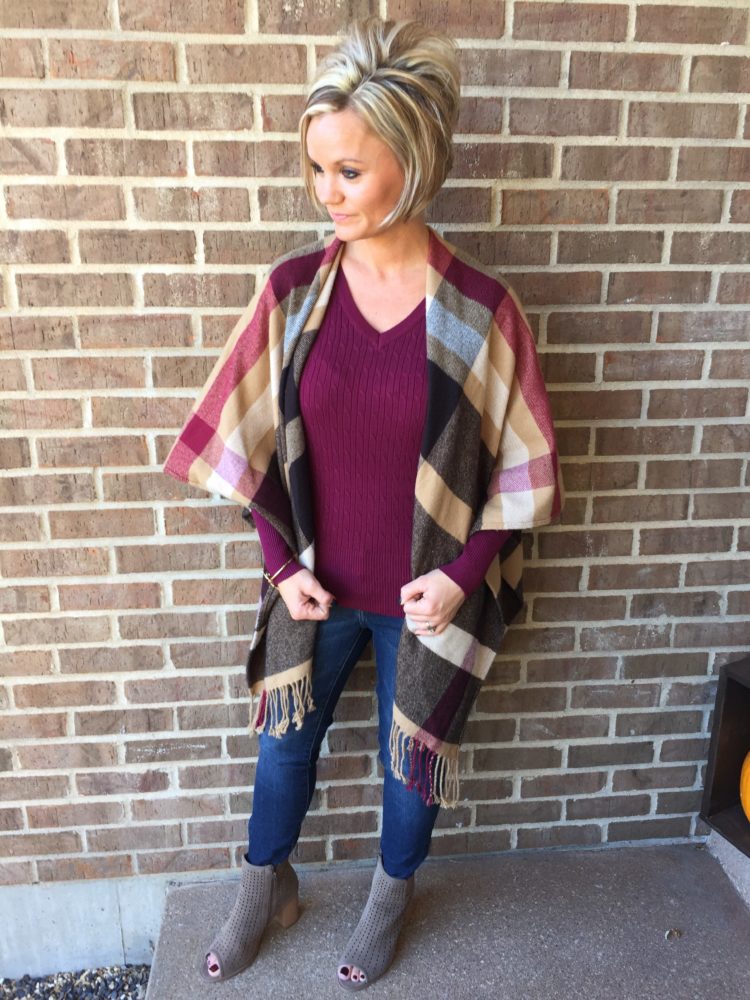 If you are needing a dressy look, add a faux fur vest to your outfit. This is perfect to wear through the winter too.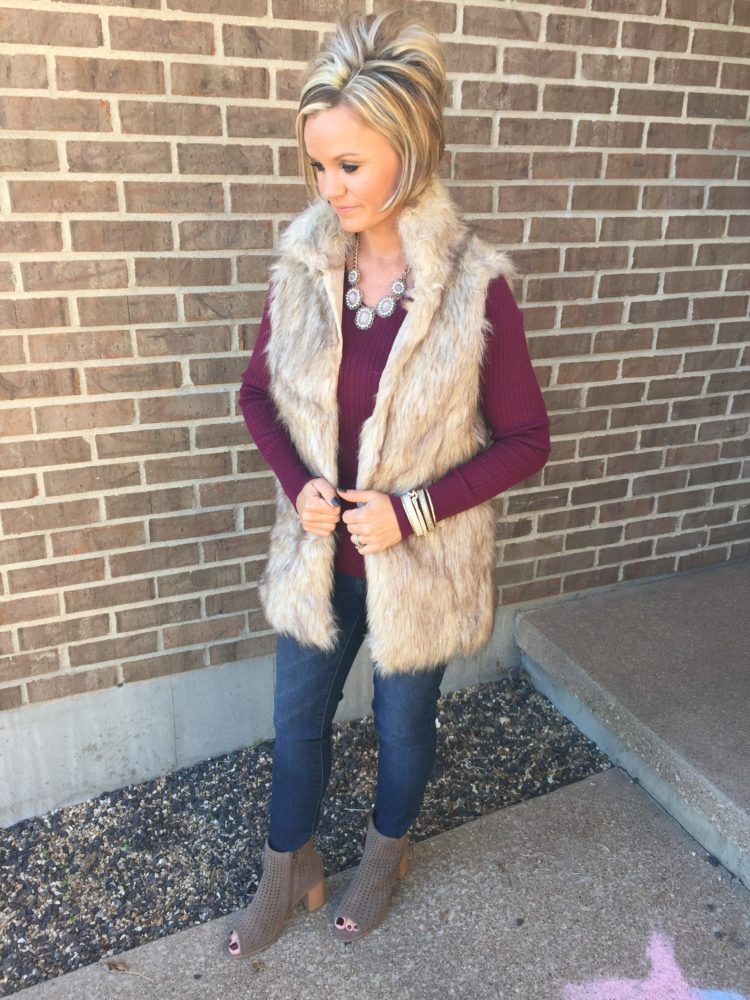 I hope this gave you some ideas for your Fall and Winter wardrobe. I think any of this outfits would look fabulous for Thanksgiving Dinner. Follow me on Instagram for more looks and my Insta Stories. I share a ton on real life stuff and behind the scenes daily on my Instagram Stories.