I don't know about you, but I love love vest season! I could wear one every day if that was acceptable. When I find something I like, I tend to buy it in every color. Today I am sharing a fun Fall Vest Outfit with you. You can find a vest just about anywhere now. They are so popular.
Now let's talk about these booties. Also know as ankle boots. Seriously are you kidding me right now? I am so in Love with them. You will see me wearing booties this season like crazy. They are so adorable yet trendy. You can wear them with skinny jeans, skirts and even dresses. You just can't go wrong with them.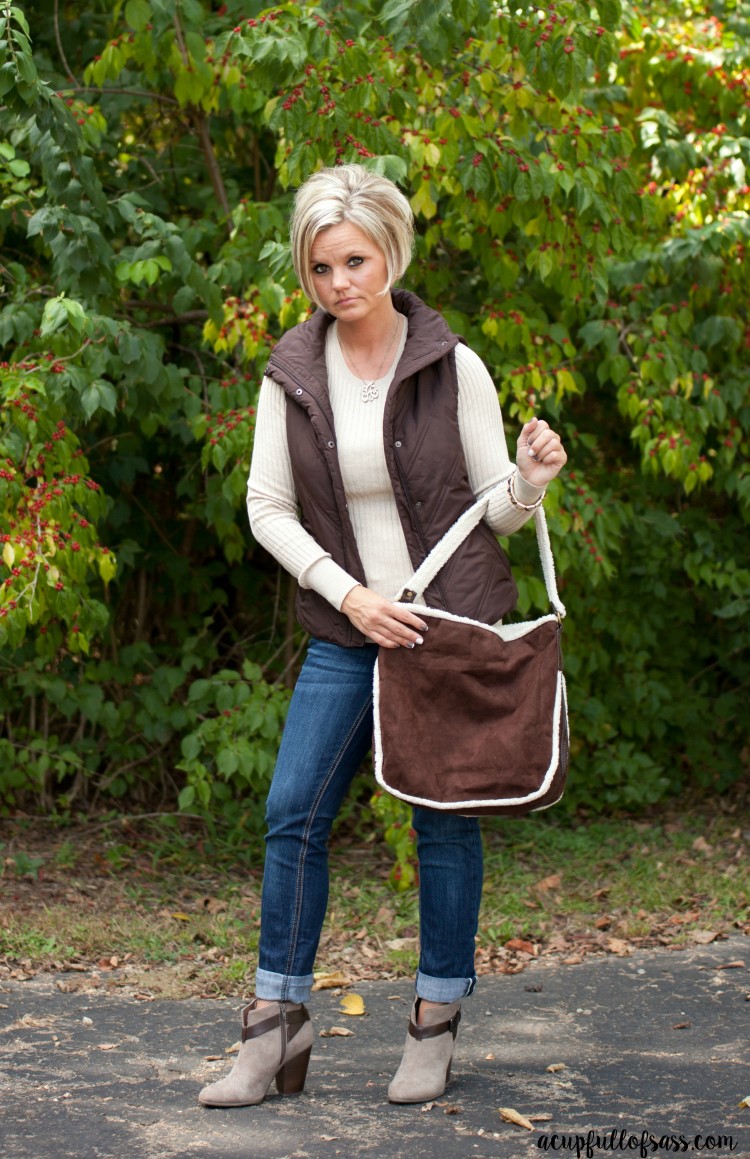 I am sure you have learned by now I am a monogram addict! If I see anything that has the letter A on it or I can get it monogramed, I do. Funny thing is, I'm not even from the south. I live in the midwest.
If you follow me on social media, you know that I share pictures of my nails all of the time. I have received many emails asking if I would post my nail design and colors on the blog. Great idea! I never even thought to do that. I get Shellac done to my nails every two weeks. It seriously lasts that long. Every time I go, I try to come up with a fun new design. Since it is now fall, I wanted to do fall like colors. This nail color is called Rubble. Don't you just love it? And of course I had to add some polka dots in there.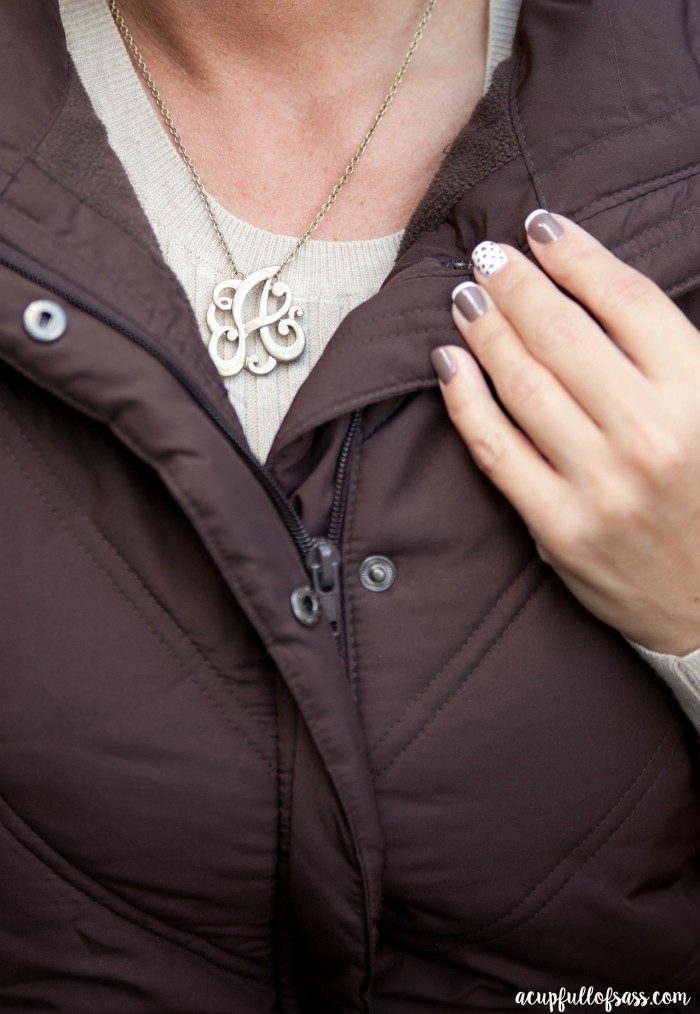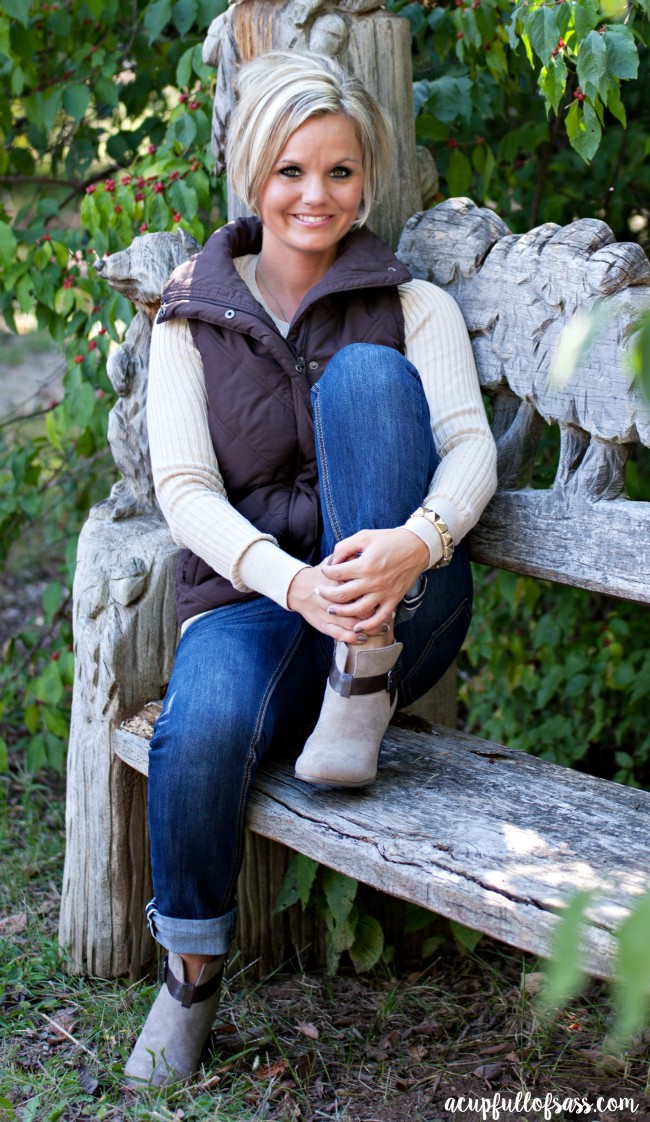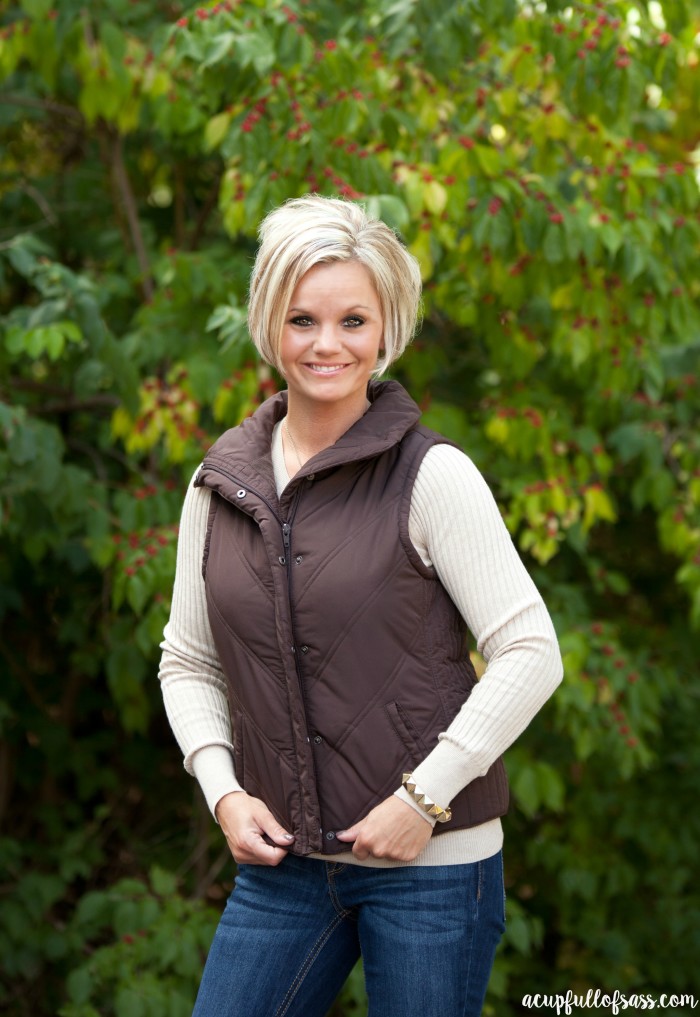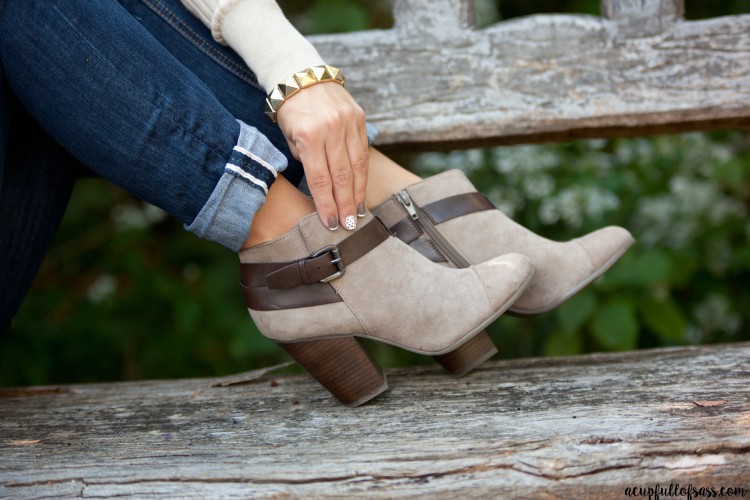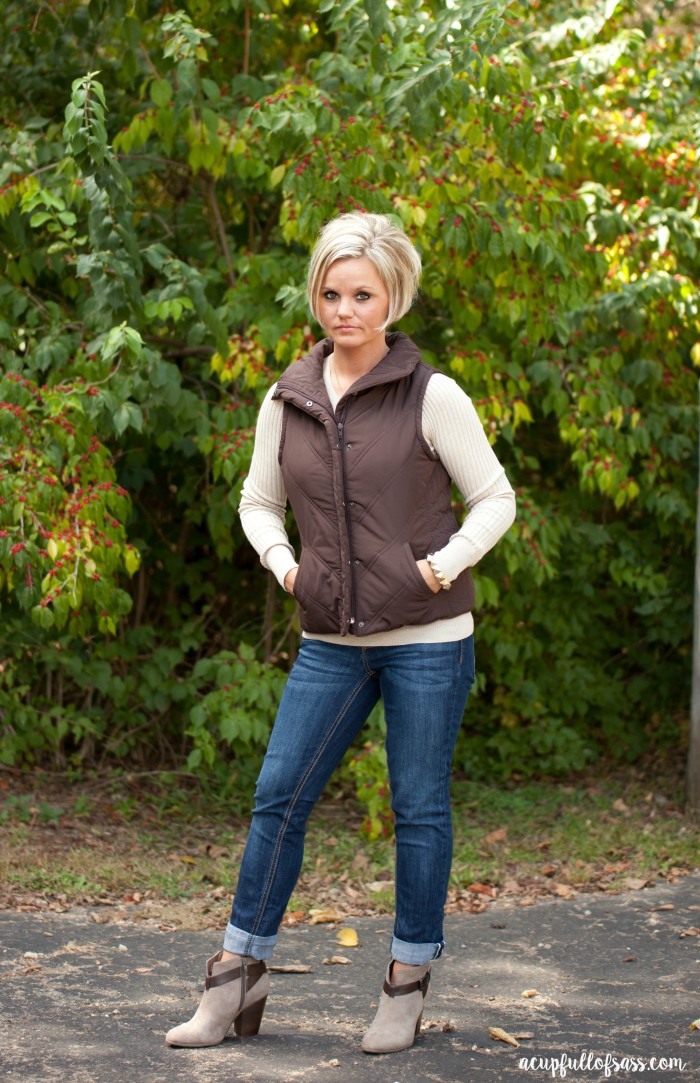 Vest (Similar) // Cropped Jeans (Similar)// Booties // Shirt (Similar) // A Initial Necklace // Gold Spike Bracelet (Similar)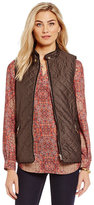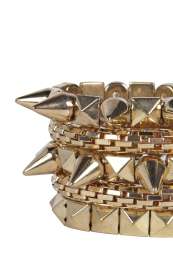 Facebook | Pinterest | Twitter| Instagram| Periscope