I mustache you a question.  What did you do for Father's Day?  I'm in love with the mustache theme for Father's Day!  It was super fun!  I found all the free printables on Pinterest.  I will list the links below to all the great places I found everything.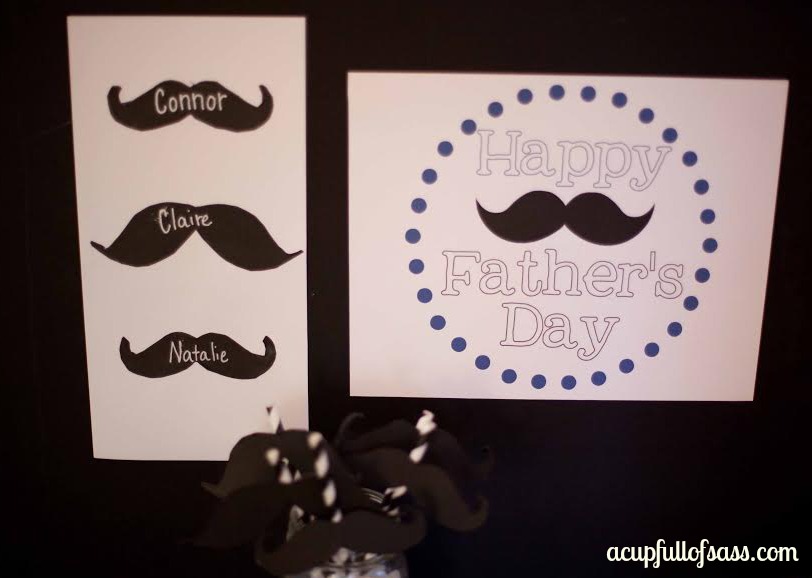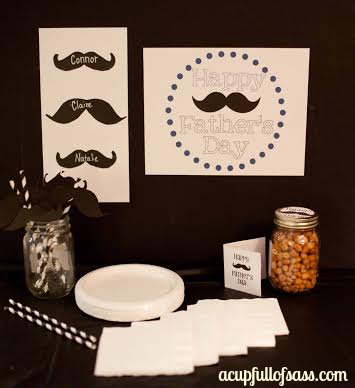 I was so excited to find the Happy Father's Day mustache printable from Family Ever After.  This went perfect with my theme!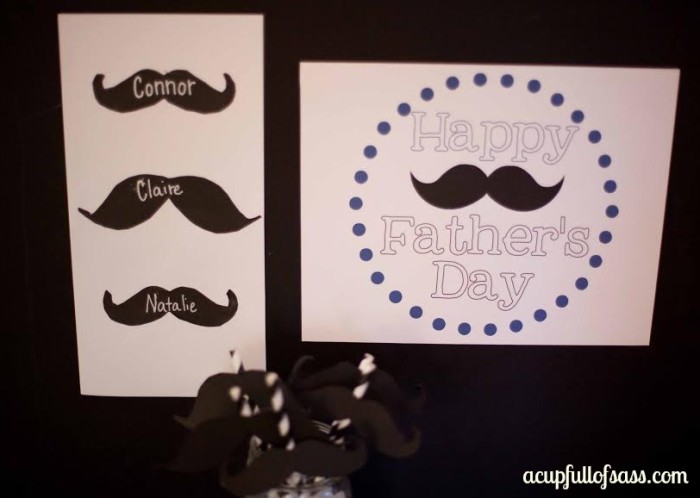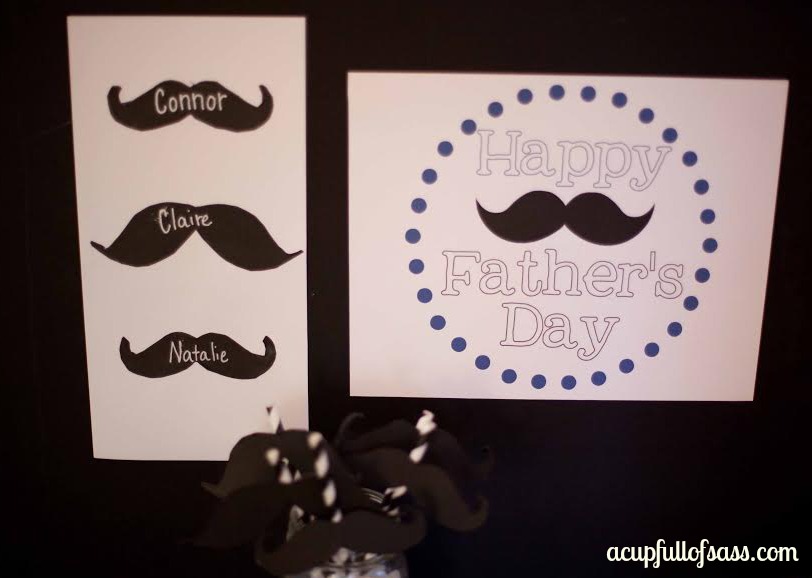 I found the mustache images at mysunwillshine.com.  They have Fun & Free Printable's for Do it Yourself Moms.  You will love her stuff!  After I printed the mustaches on white cardstock, I attached them to black and white paper straws.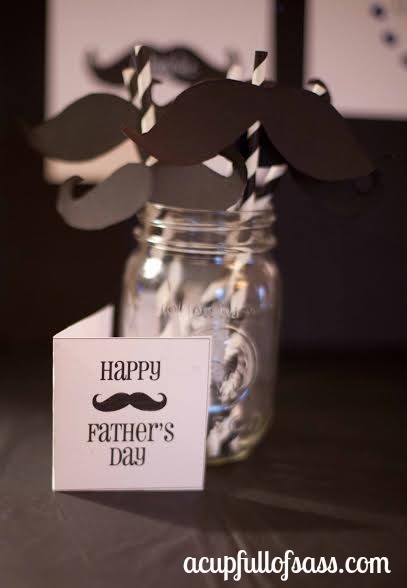 I found this cute poster idea from Confetti Sunshine.  It was Free and Fun!  The posters measurement are 24″ x 36″  I had it printed at OfficeDepot.  The kids had a blast thinking of things to write and drawing pictures.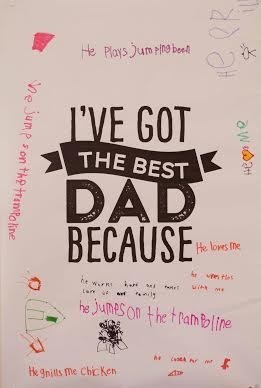 The printable All about Dad came from thirtyhandmadedays.com   There is even one for Grandpa. The kids had fun deciding how old he actually was and coming up with answers to the questions.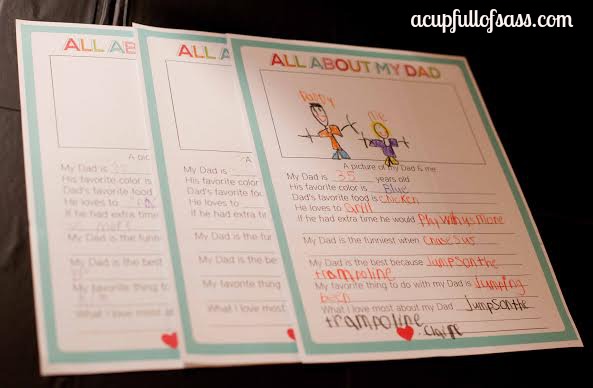 For the Daddy's Stache craft I used a mason jar and filled it with honey roasted nuts.  One of daddy's favorites.  I found the Free printable at sandy toes and popsicles blog.  Such cute things on her blog!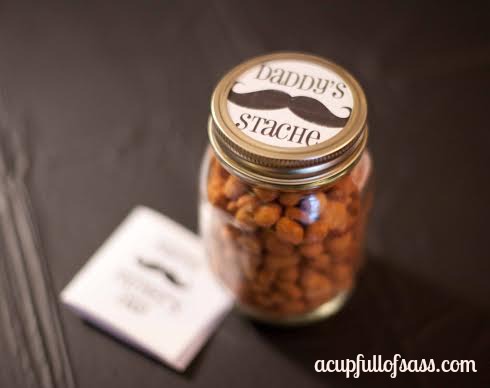 Last for the Daddy's Grillin' Plate I used an oven safe platter.  I found mine at Target.  I used paint markers and paint pens for the wording and drawings.  I then used acrylic paint for the hand prints.  I baked the platter in the oven for 15 minutes at 350 degrees.  I love how this turned out!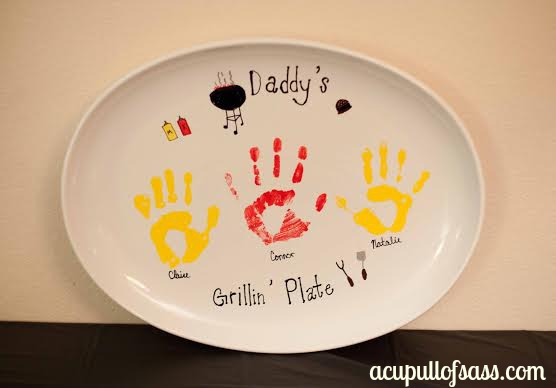 This Father's Day was so much fun to put together!  And best of all, daddy Loved all of it!  I hope you had a wonderful Father's Day!
List of blogs with the printables I used: