We have had our living room furniture for seven-plus years now and my end tables have definitely seen better days. They are still in great condition, aside from scratches and cup rings on the top.
I decided to cover the tops of my end tables with a faux marble contact paper. I found all the things I needed on Amazon. No surprise there.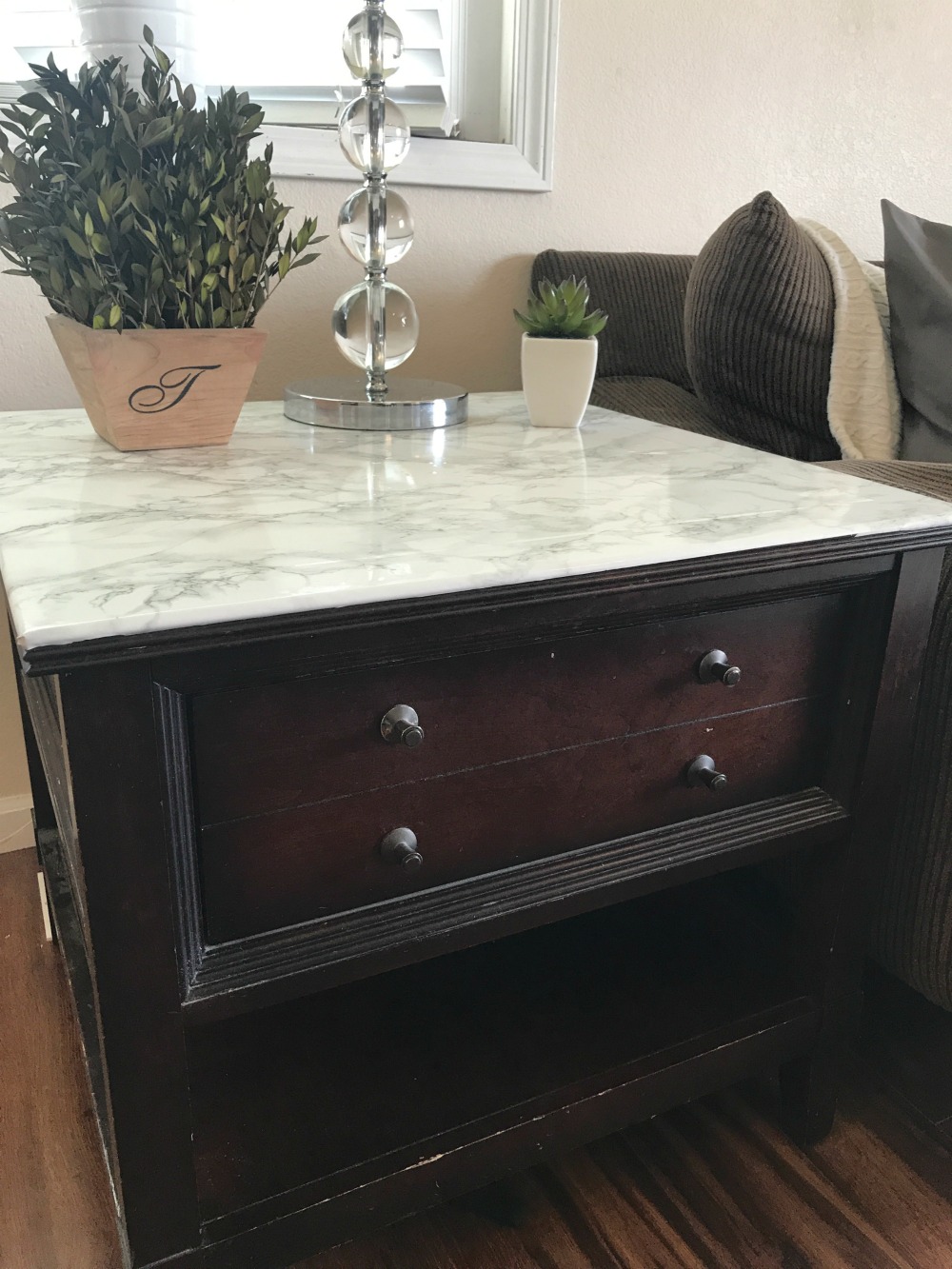 Here is what you will need:

I wiped the table clean before I started. Next, I removed the backing of the contact paper. At that time I realized the paper was not as sticky as I would have thought. I mean it's sticky, but if you needed to pull the paper up a little to smooth out an air bubble, you should be able to do that.
I then placed the contact paper on one side of the table and had some of the paper hanging down over the edge. This way you can wrap the sides of the table. Any extra pieces you can trim off using the X-Acto Knife.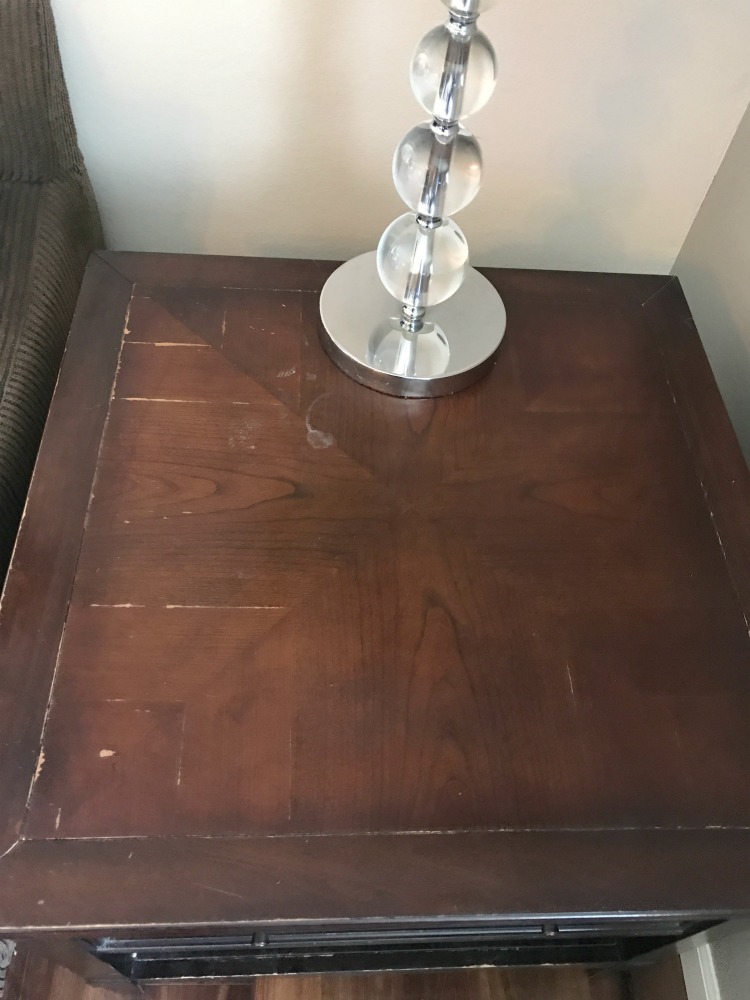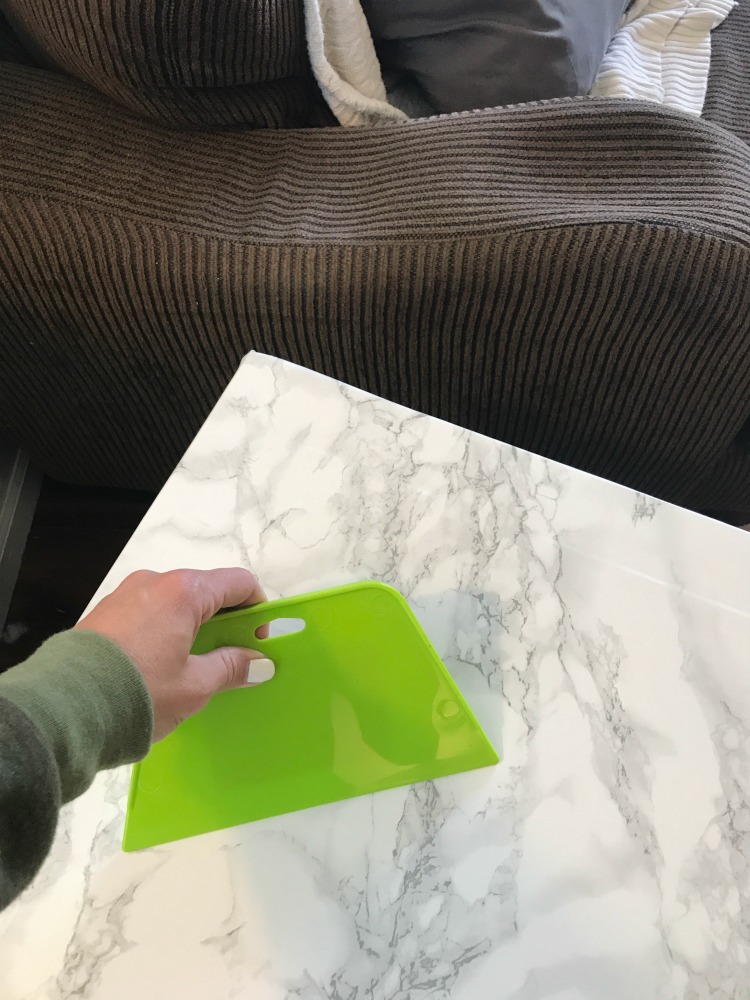 Use the smoothing tool to help smooth out the faux marble contact paper. You can also use your hands to smooth and press out any bubbles. I still got a few air bubbles. I did not have any help, but an extra pair of hands could be helpful.
Now for the corners. I used the X-Acto Knife to make a slit at the corners edge. Then fold that piece over the corner.  It was a little tricky, but I figured it out. It's not perfect, trust me. But neither was the table before I started. I knew I couldn't make it look any worse than it already did.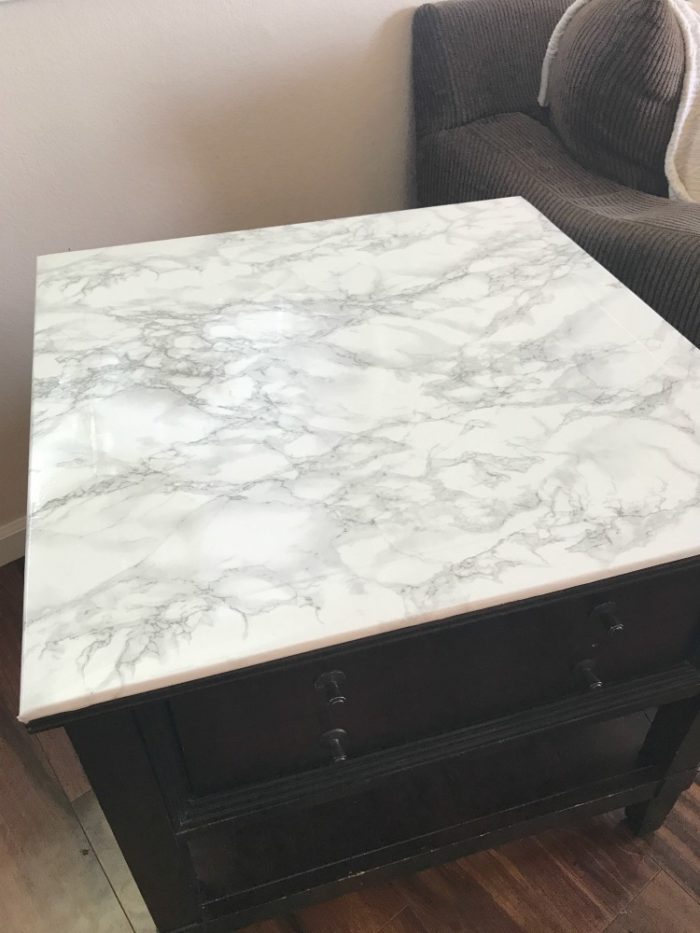 I just can't believe how much this changed the look of my table. Actually, it changed the way my living room looked too. I absolutely love it! I am trying to decide if I want to do the same thing to my sofa table and tv stand.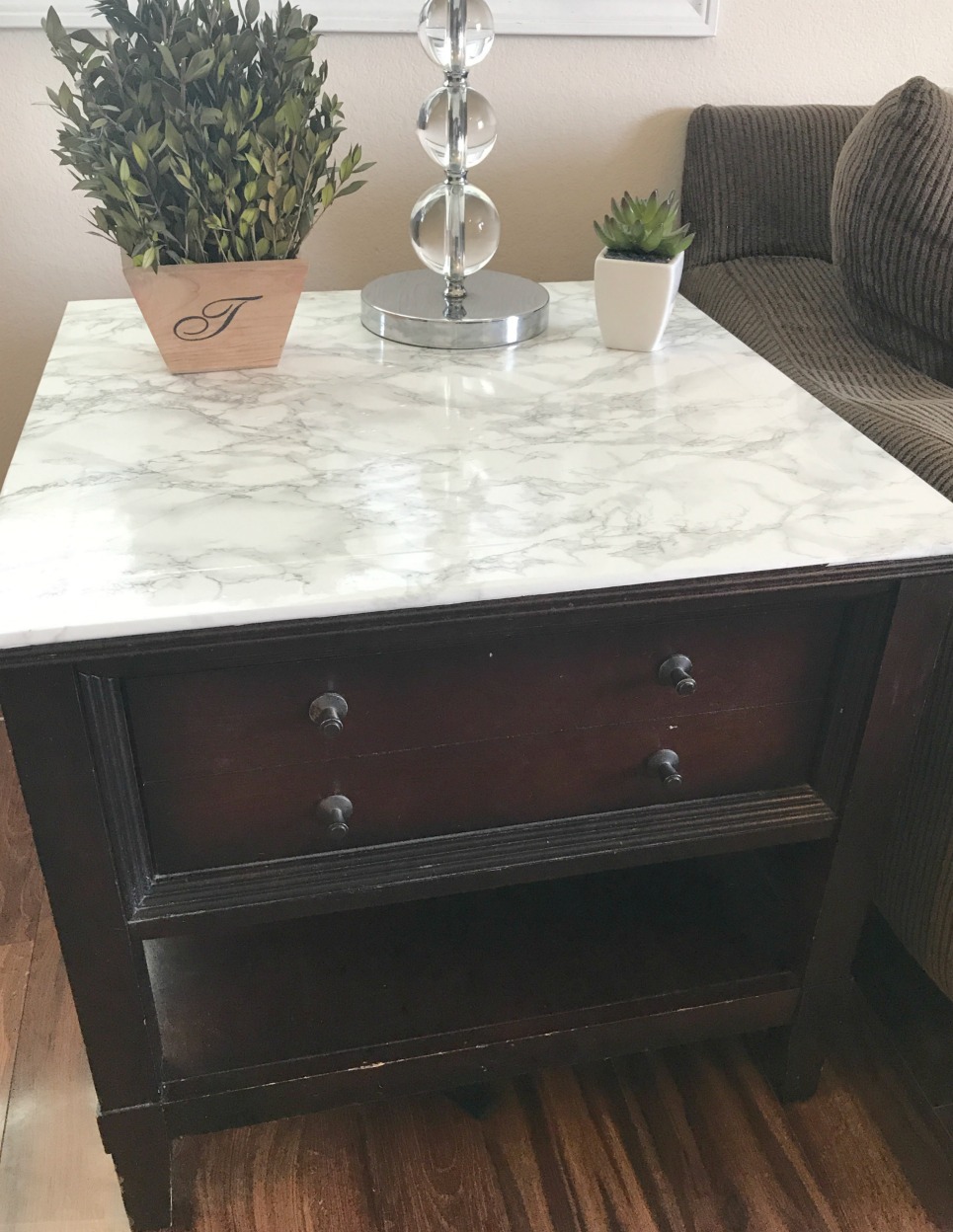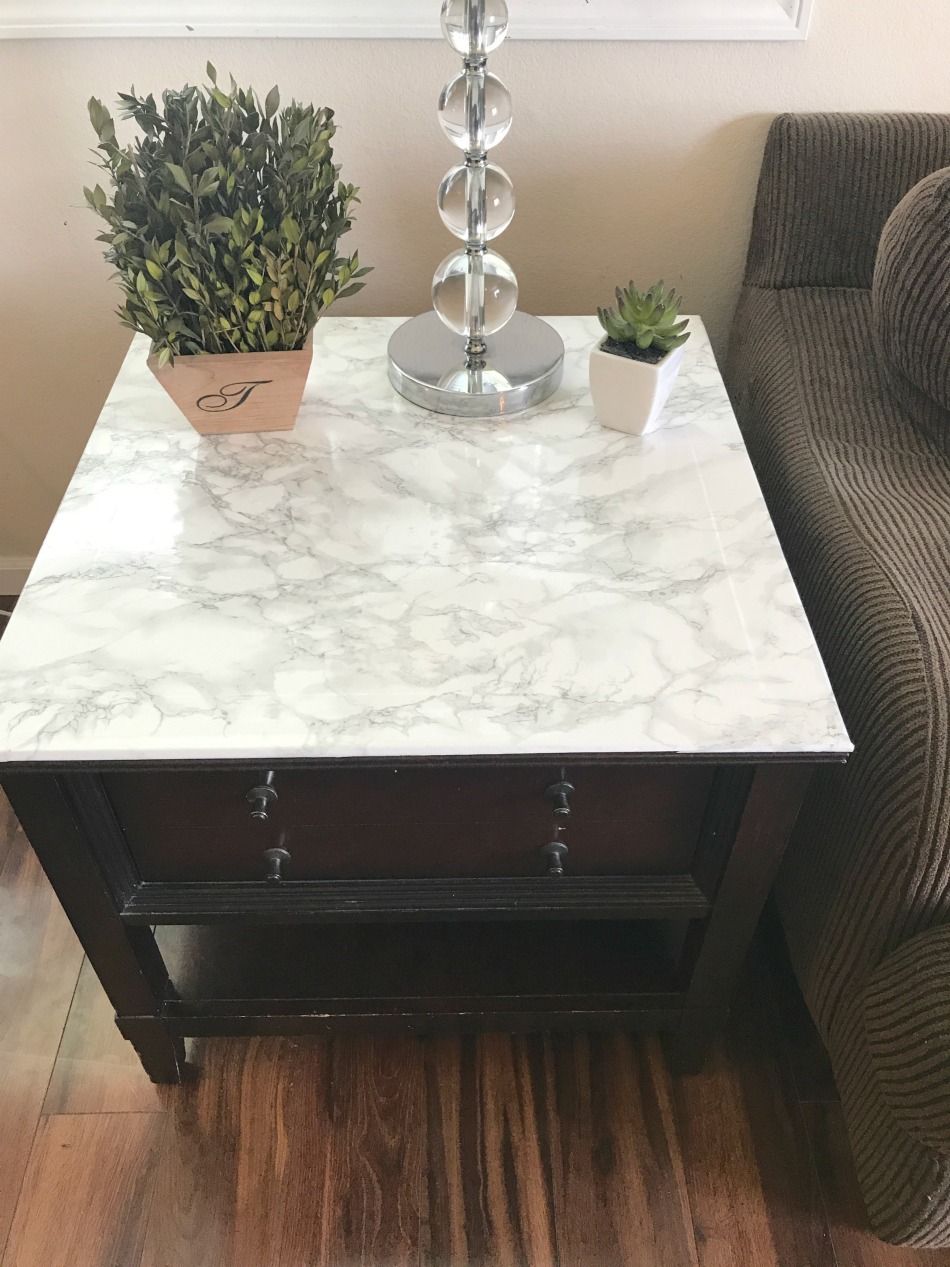 I also have a short video below showing how I did it.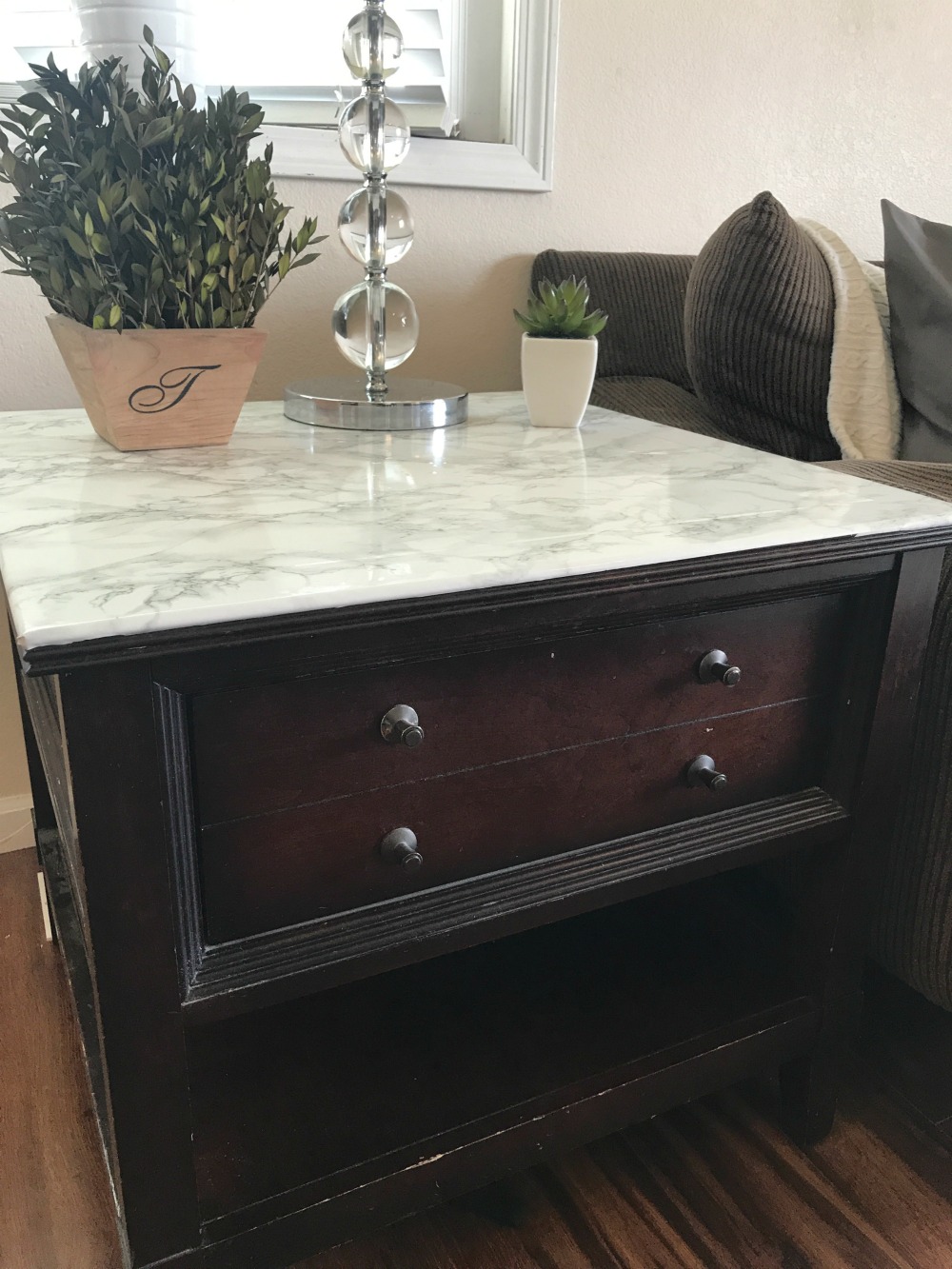 If you are looking for an easy DIY to change the look of a room, this project is for you.