Hello Fall! My favorite time of year is here. Well not exactly, but my house is Fall ready. I wanted to share some of my Easy Home Decor Ideas with you.
Hello Pumpkin Doormat
Before my guest even steps foot into my home, I want to make my front porch just as inviting as I do on the inside. I layered a buffalo plaid door rug under a Hello Pumpkin doormat. I then added pumpkins and a lantern. It is so cozy and festive.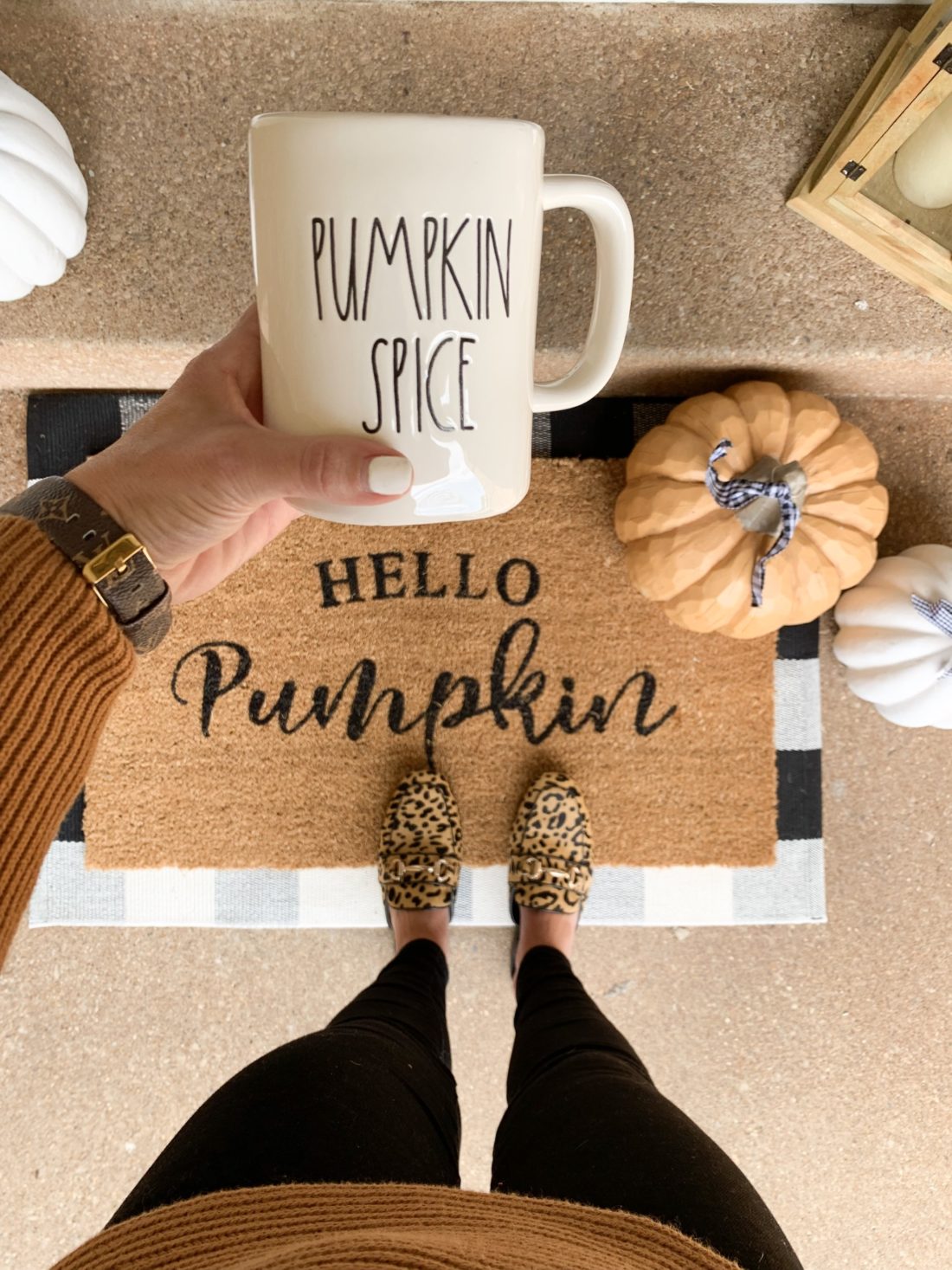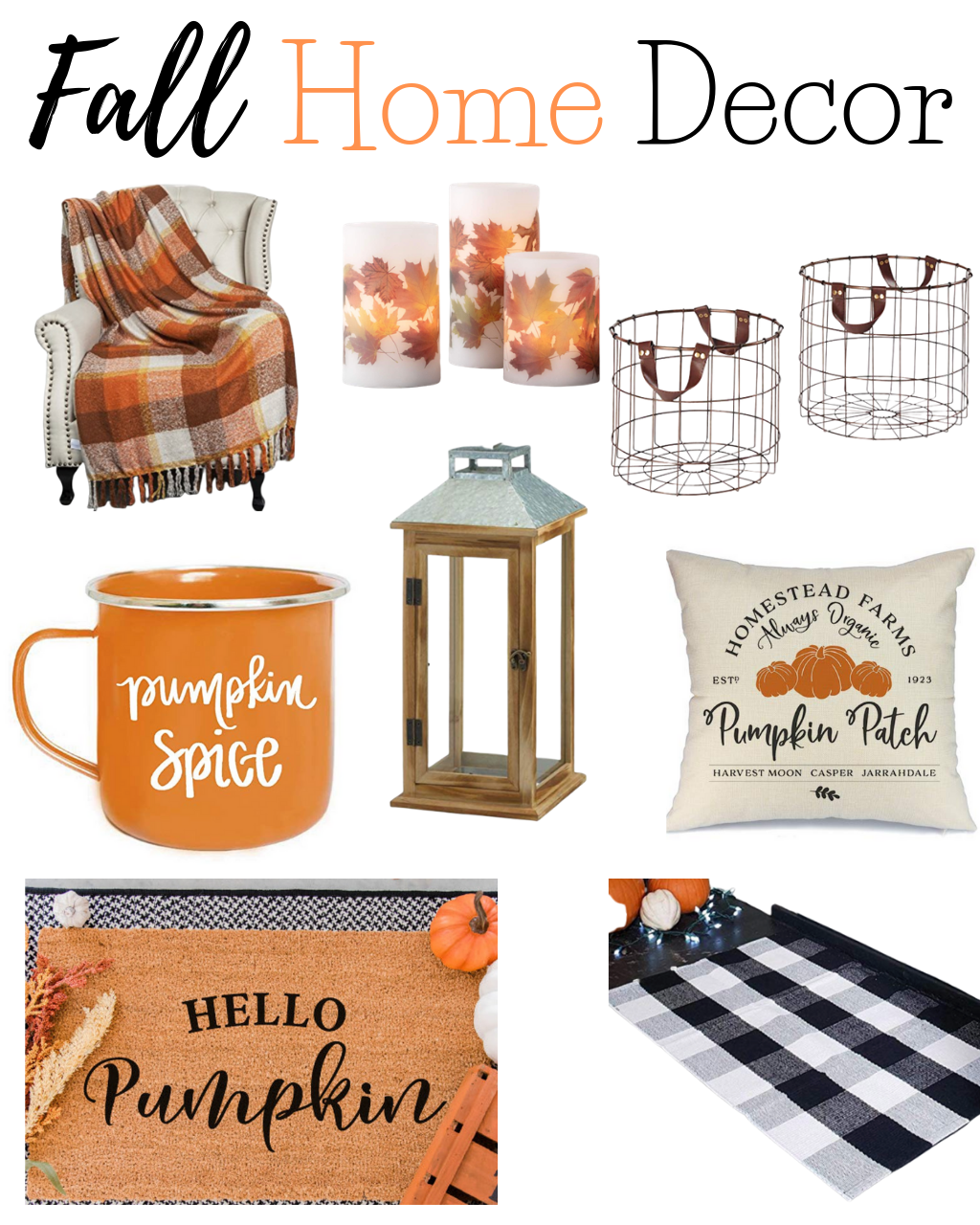 Pumpkin Spice Mug| Plaid Rug| Rae Dun Mug|Harvest Lantern|Fall Leaf Candles| Pumpkin Door Mat|Plaid Throw Blanket| Pumpkin Pillow|Lantern|Wooden Shelf|Entry Table|Milk Jug|
Entryway Table Decor
This is my favorite piece to decorate. There are so many things you can do. I added wickered pumpkins, a lantern with fairy lights and pumpkin fillers. I also added a wire basket to hold a fall styled pillow.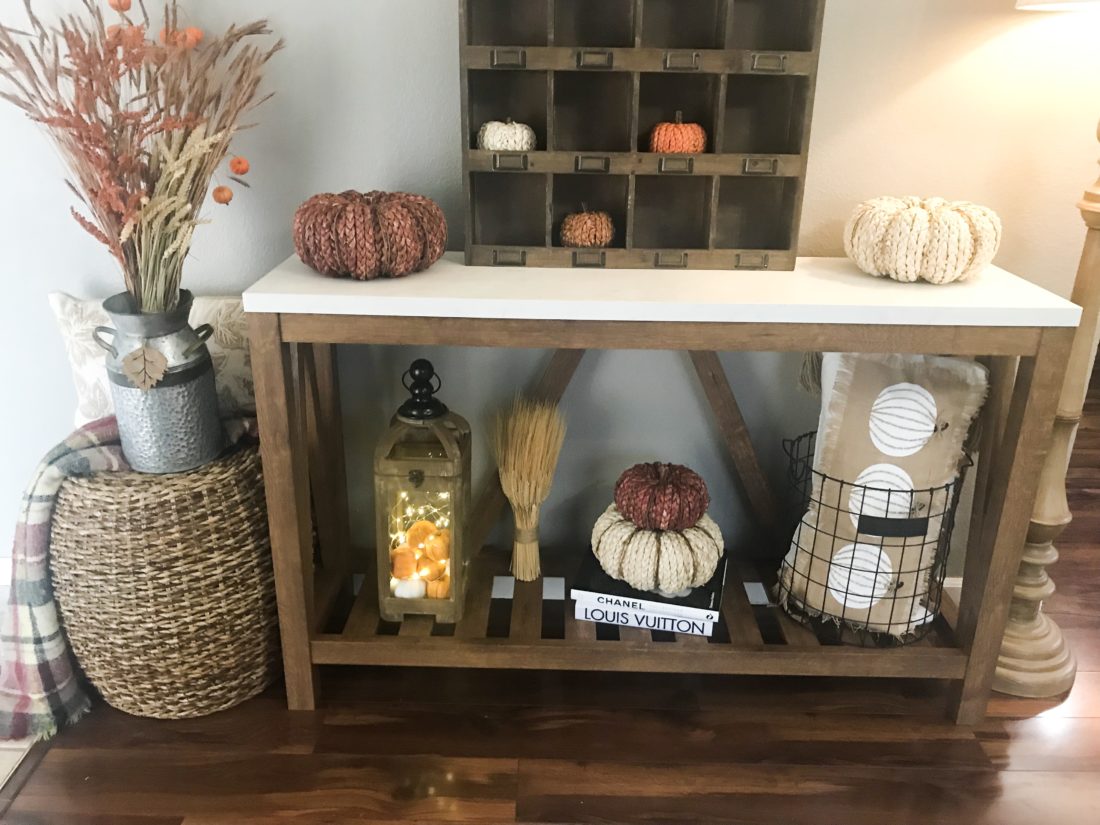 Pumpkins |Orange Pumpkin |Pumpkin Fillers | Spice Scented Pumpkin Fillers | Entry Table
Fall Sign
I have been waiting for this sign to come in and I was thrilled when it did. It is so gorgeous and a really well-made sign. My sign is the Anne of Green Gables in the size 34×26. I went with the background color Rust with the White wording. For the frame color, I picked Dark Stain. I found the sign here. I love it!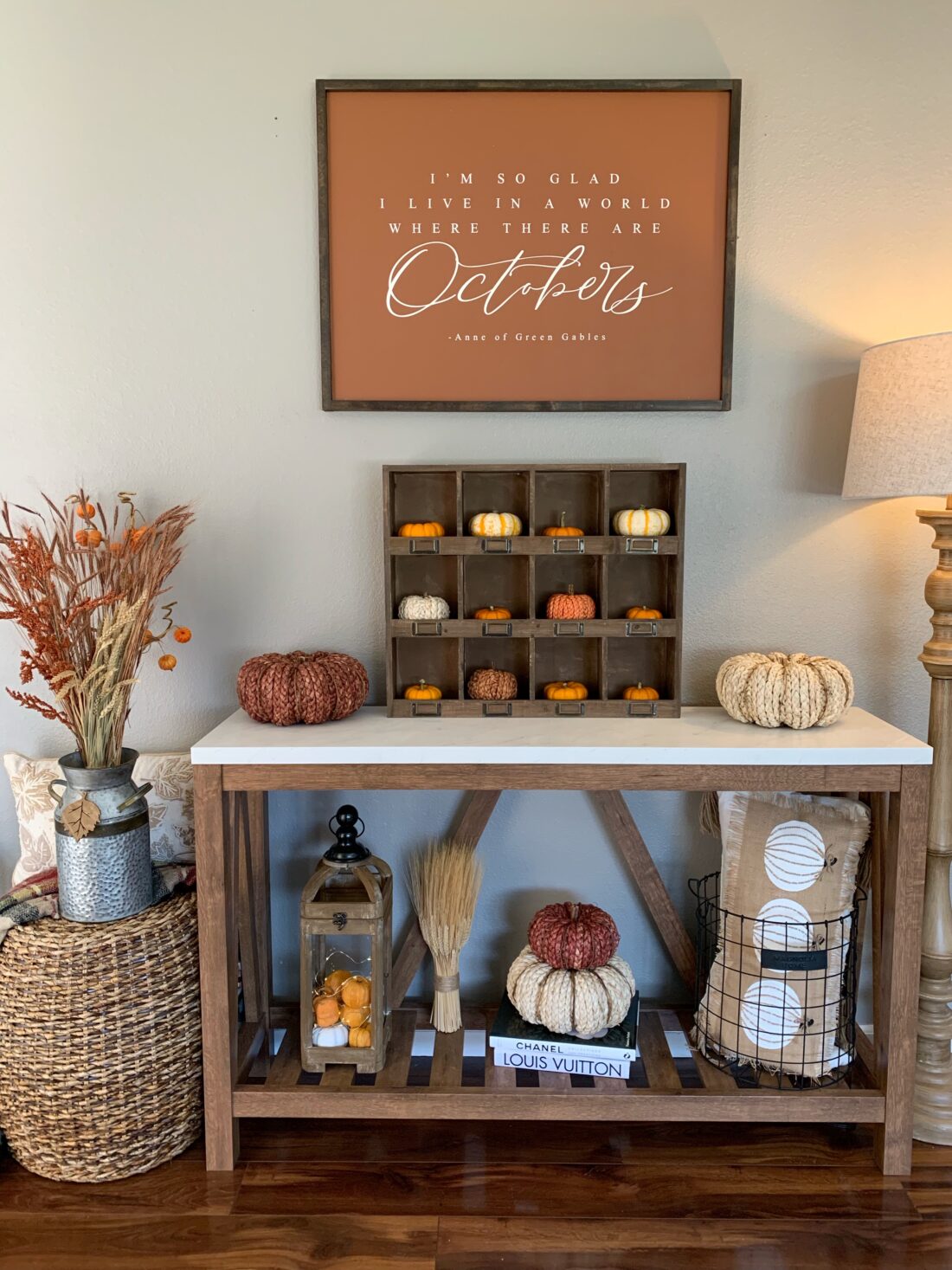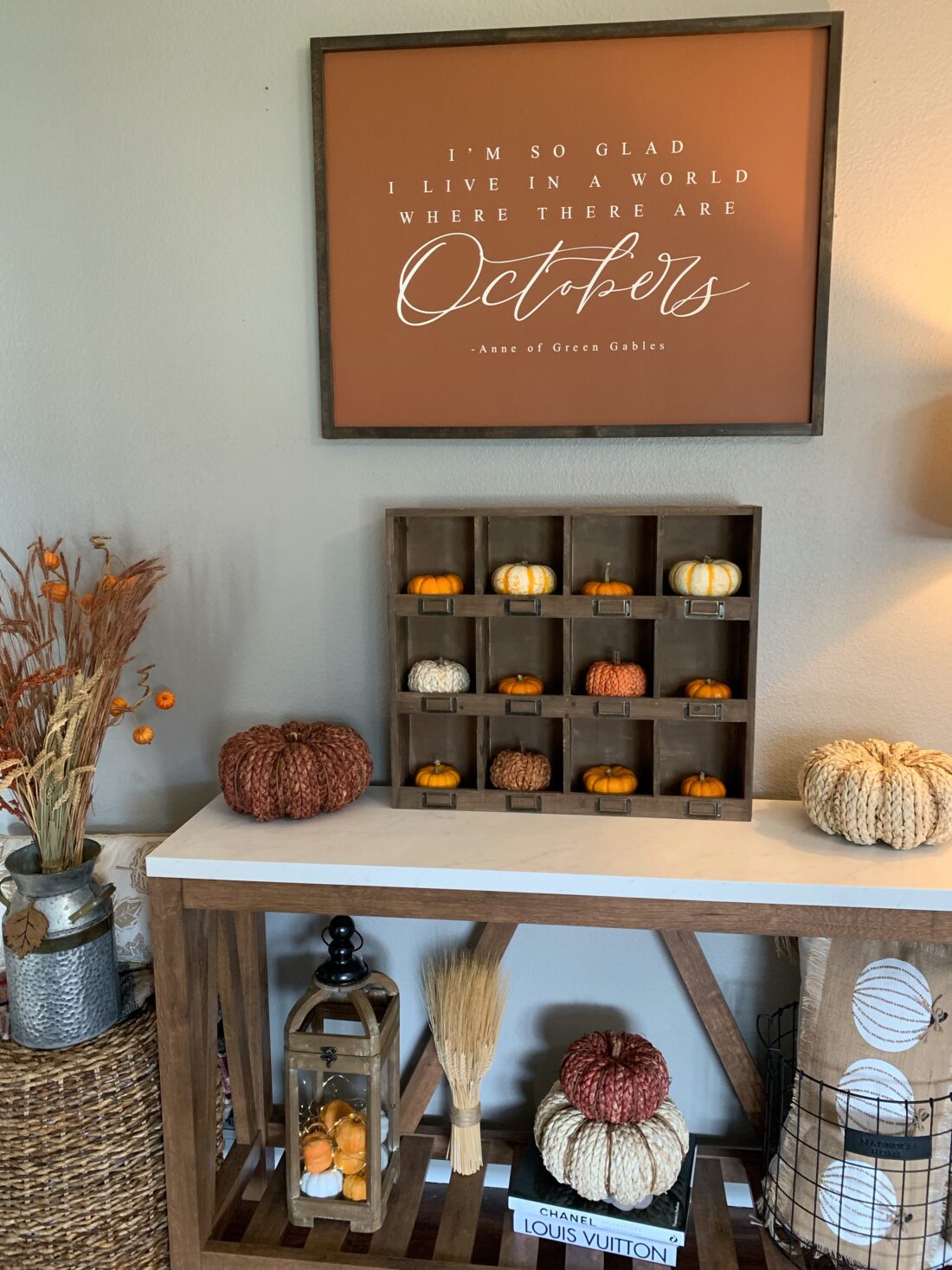 Living Room Decor
One of the easiest ways to decorate your living room for and season or holiday is by using throw pillows and throw blankets. You can find these at Home Goods, TJ Maxx, and Amazon.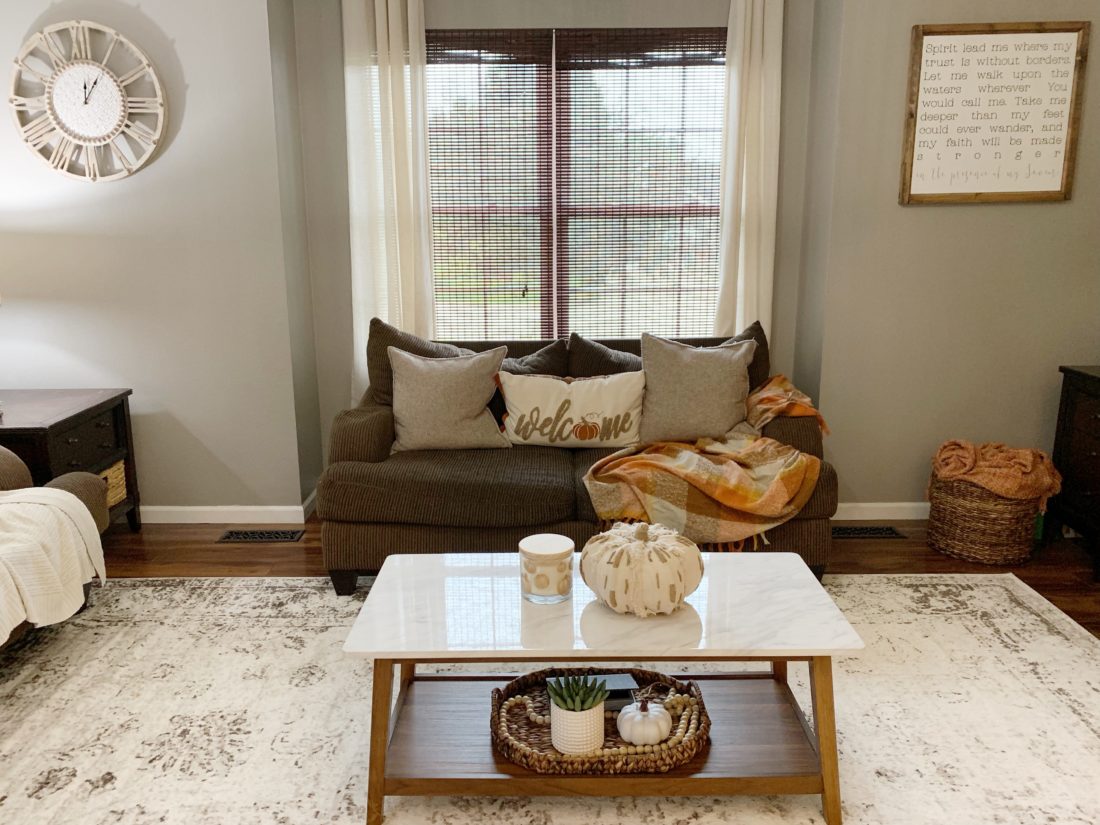 Plaid Throw Blanket |Table| Area Rug | Basket | Throw Pillows | Seagrass Jade Basket | Linen Curtains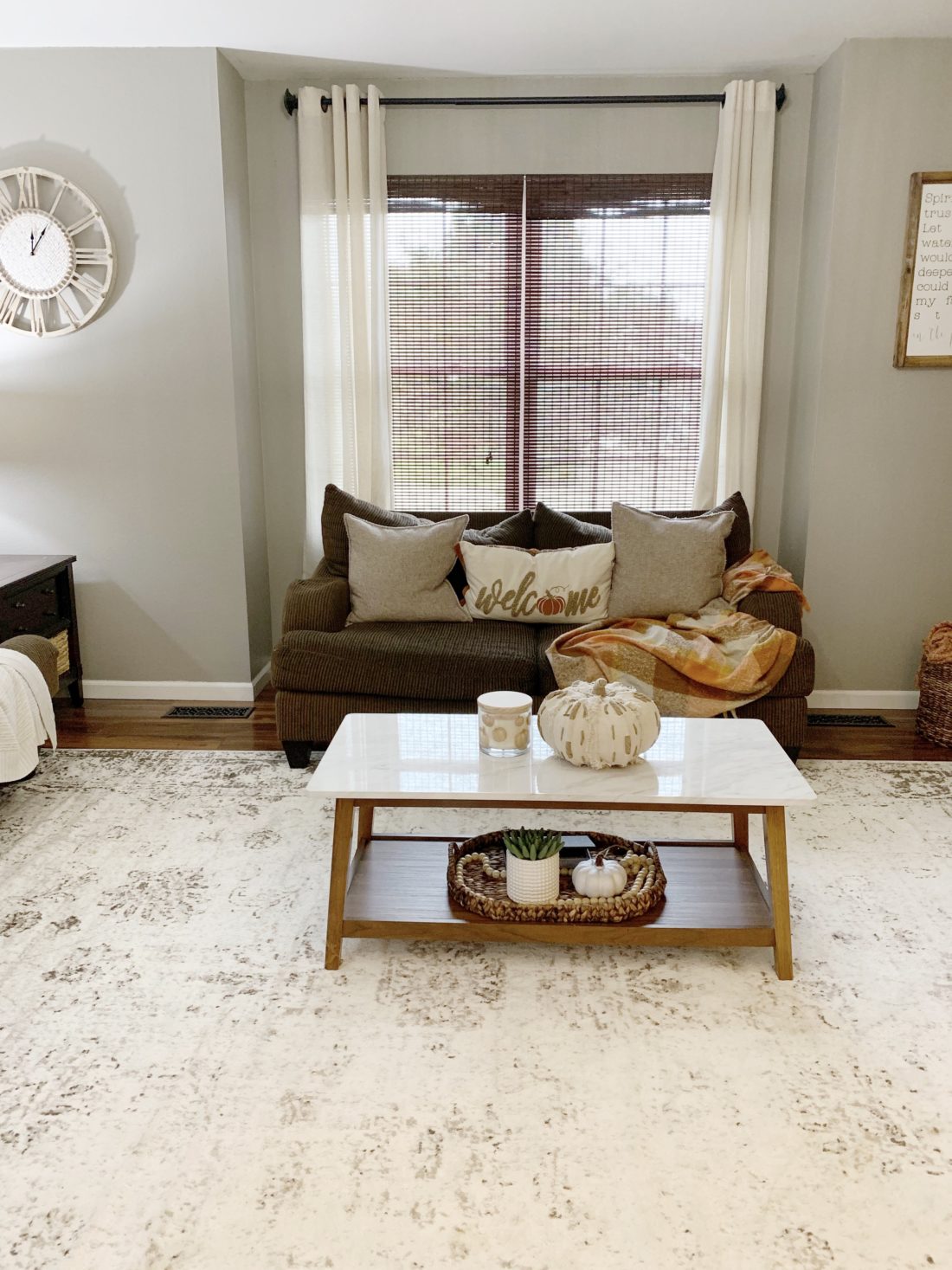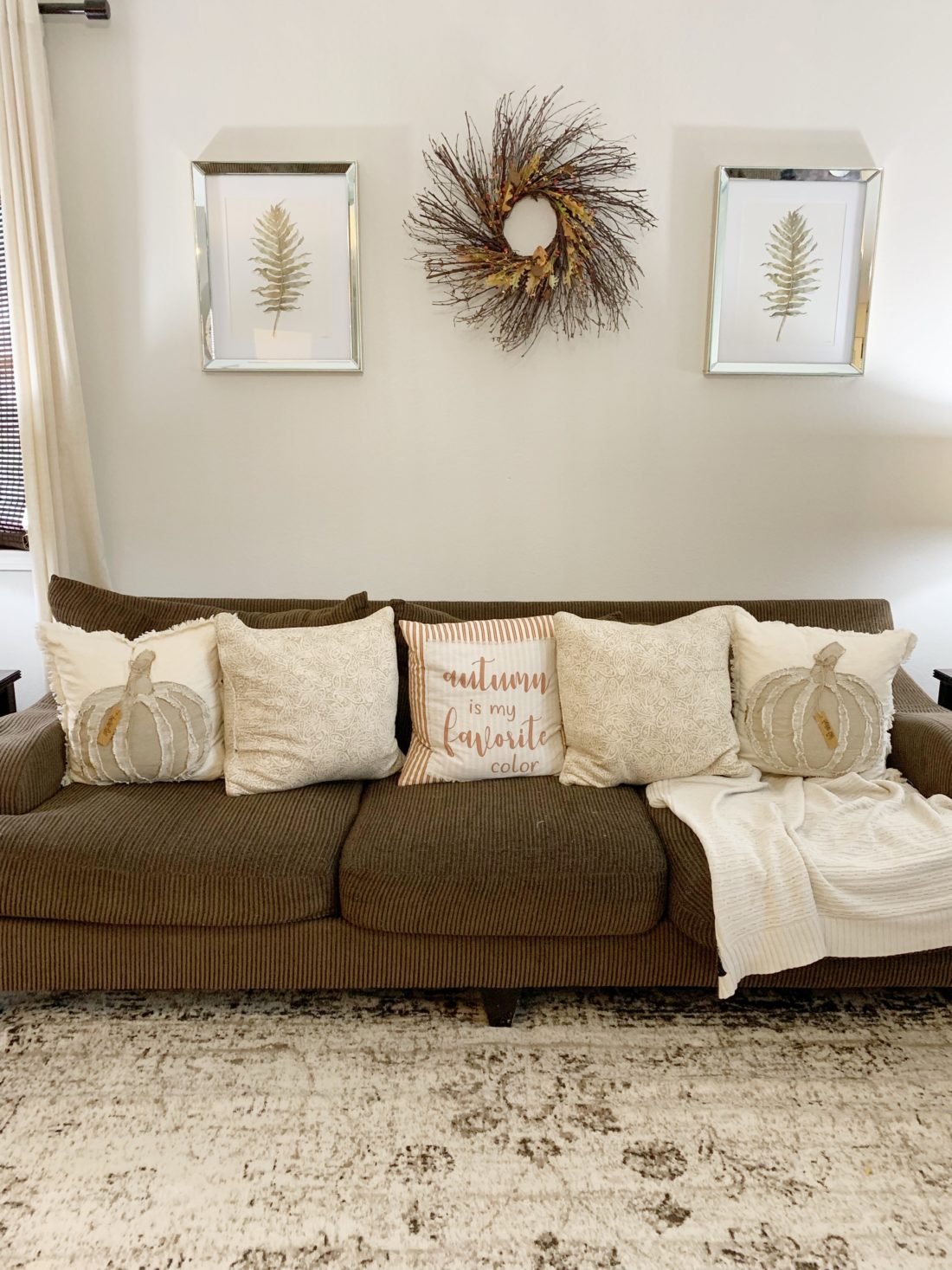 You can see some of my other Fall Home Decor posts below: