It's that time again. Time to take down all the Christmas decor and Christmas Tree or in some cases, trees. Up until this year, I really did not have a good system in place when storing my decor. Until today.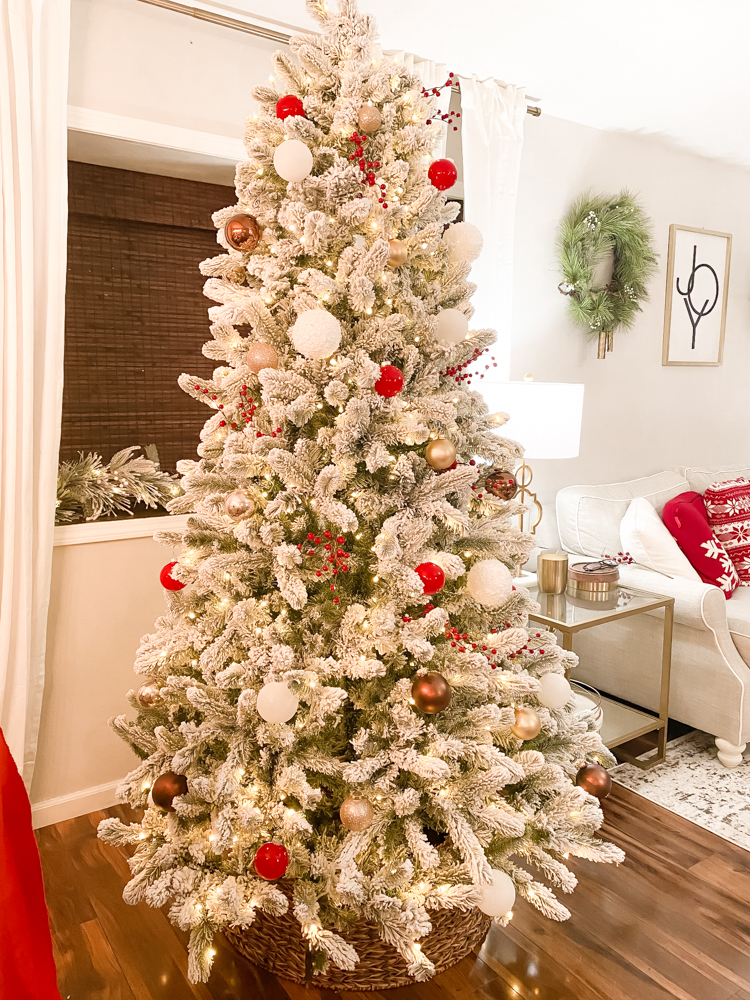 I know that the more organized I am about putting my Christmas decorations away in their designated spots and labeled will help me next year. I will know exactly where the items are and that means less stress on me. I have my two helpers and we are ready to begin.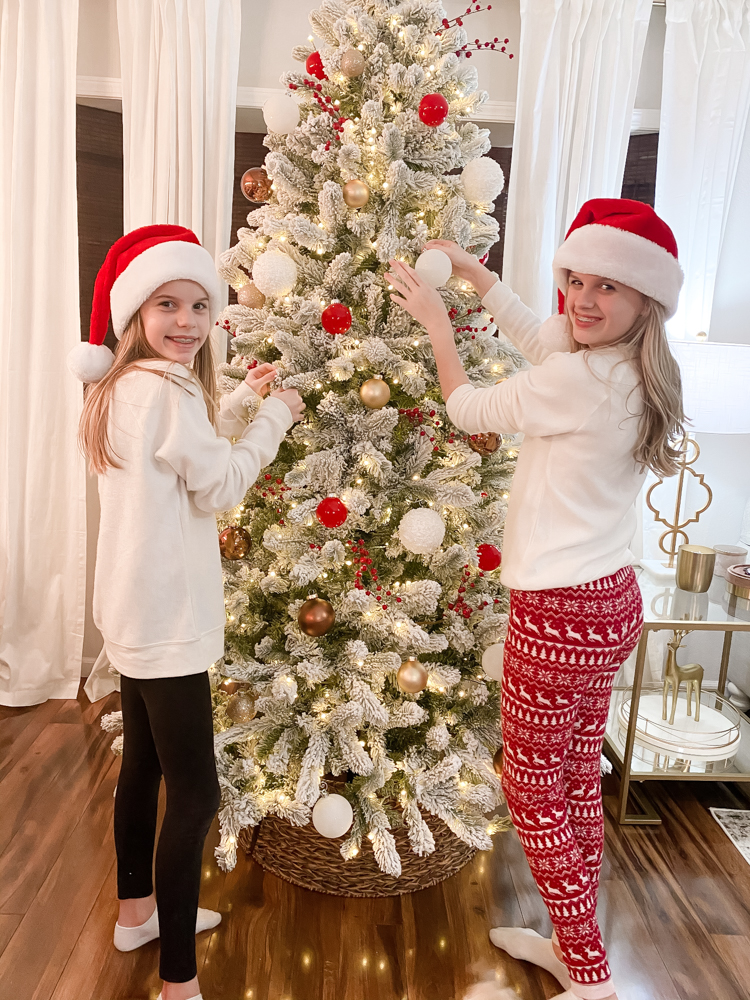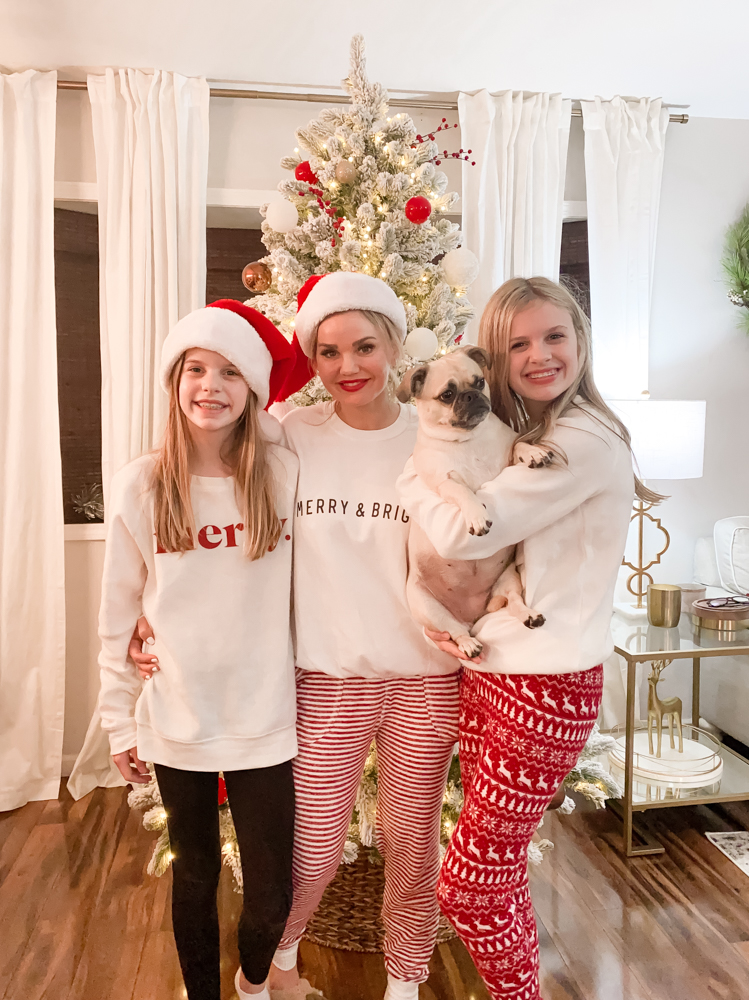 Things to do:
Purge
Purge any items they you no longer want and or broken.
Storage Bins
Purchase storage bins and things to help store your decorations nicely. If possible purchase the bins that have a color associated with the holiday. Christmas for example could have a red lid. I used two different sizes.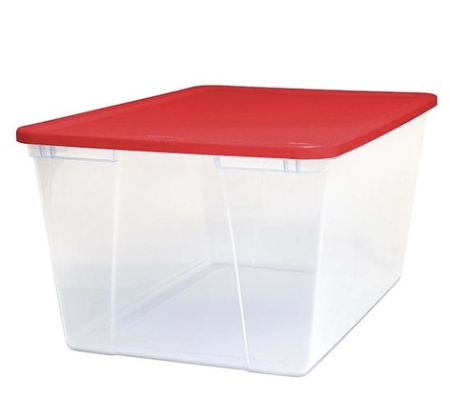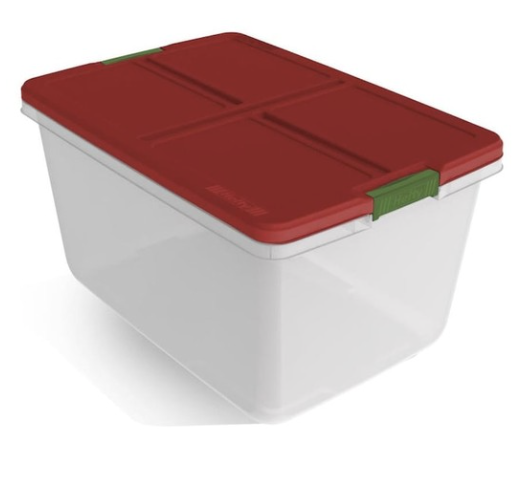 Storing Ornament
I have personally found the best way to store my ornaments is using a tote with ornament storage dividers. There are many styles and sizes to choose from. I went with this one.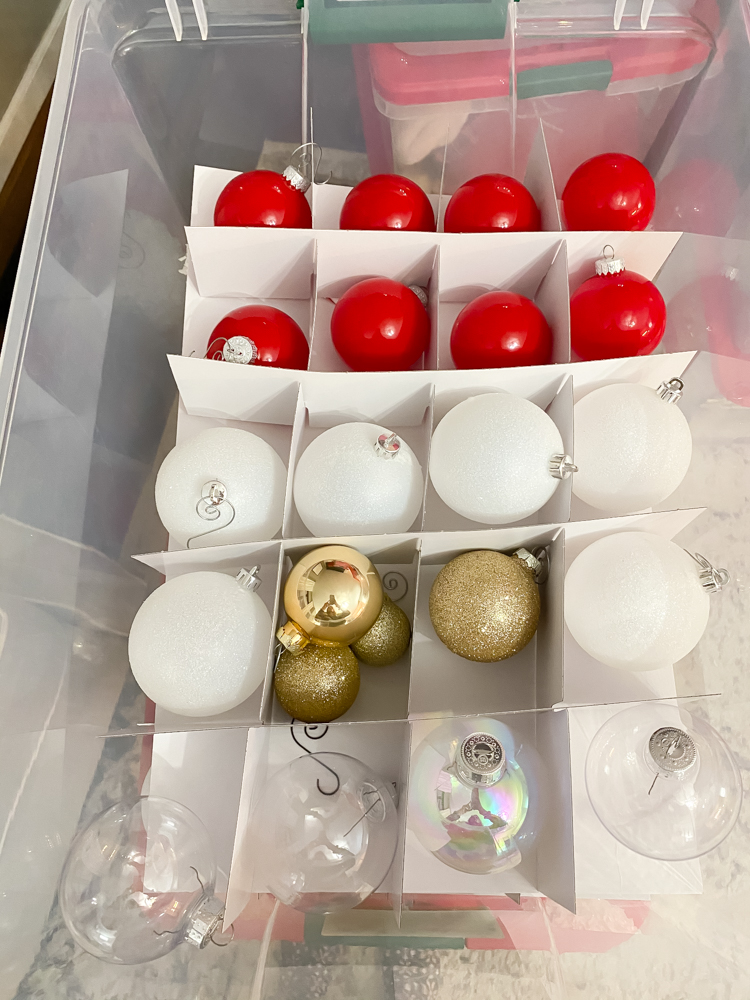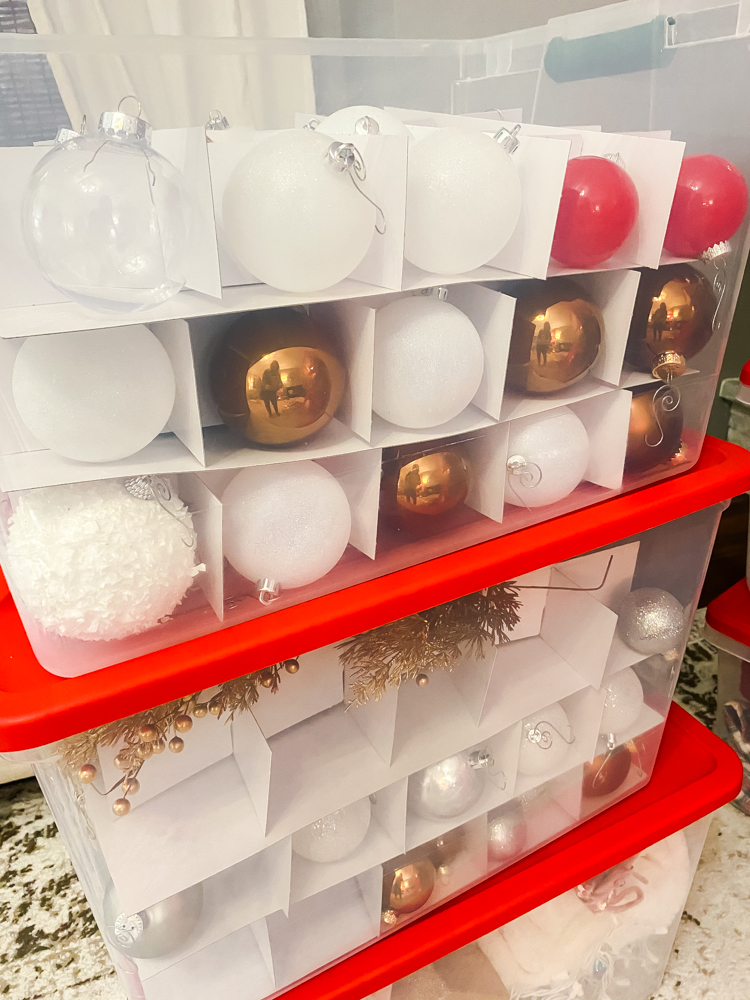 Arrange into groups
Arrange everything into groups. If you have more than one tree I suggest keeping things for each tree separate. For example, I put all my ornaments and tree decor for my main tree in one bin. That way I keep everything together and it makes things easier for next year.
Label it
I really can't say enough good things about labeling! It is so helpful when trying to find things you have stored away. If you have never tried labeling things, try it. There is just something satisfying about it. I am obsessed with it. I have had my label make for many years and they replaced it with this one.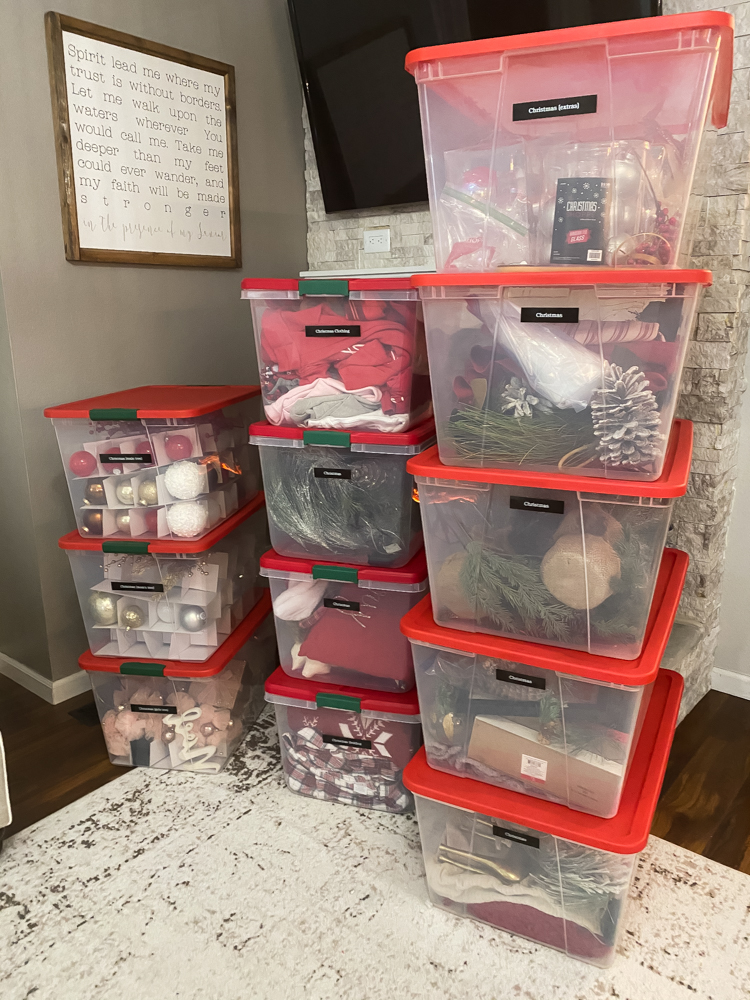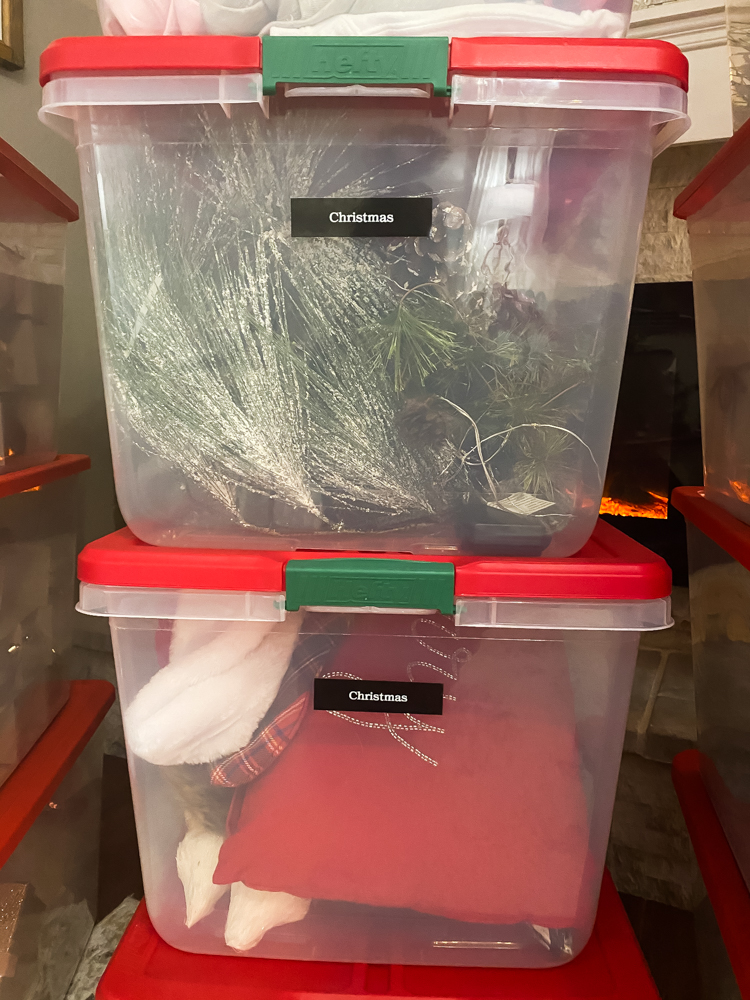 Storing Christmas Wrapping paper & Gift Bags
Wrapping paper can become a pain if you don't have a home for it. I found this large bin perfect for storing all the things for your gift wrapping station.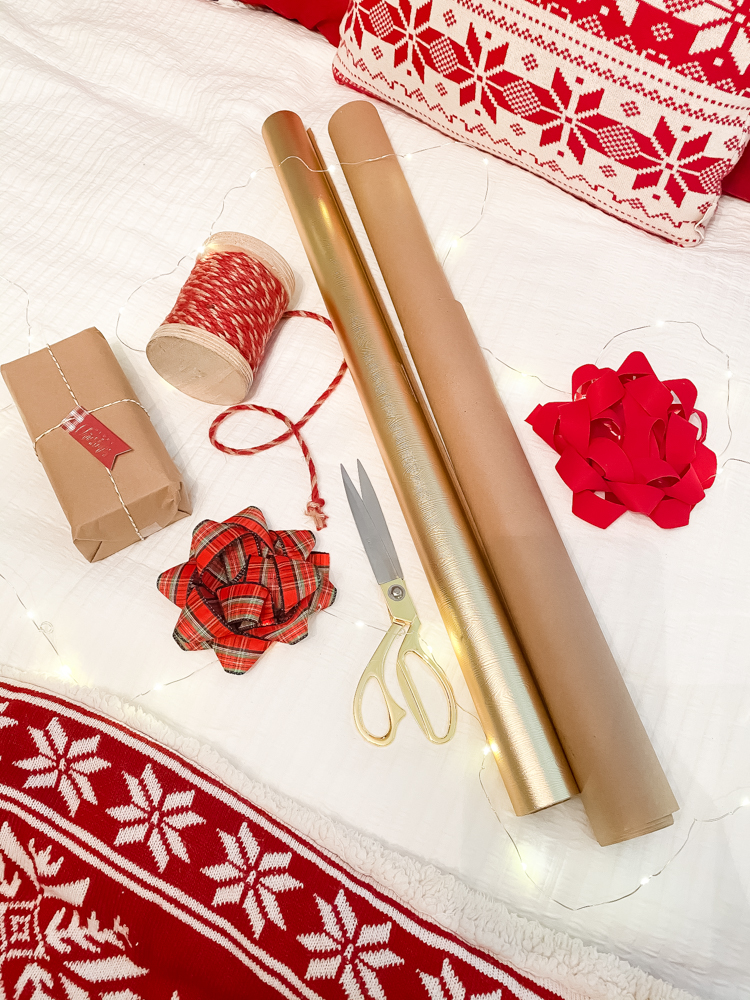 Storing Wreaths
Storing wreaths in a designated bag will keep your wreaths from dust, not to mention it has a home. I store these on the top shelf with all of your Christmas decor. I found these wreath storage bags.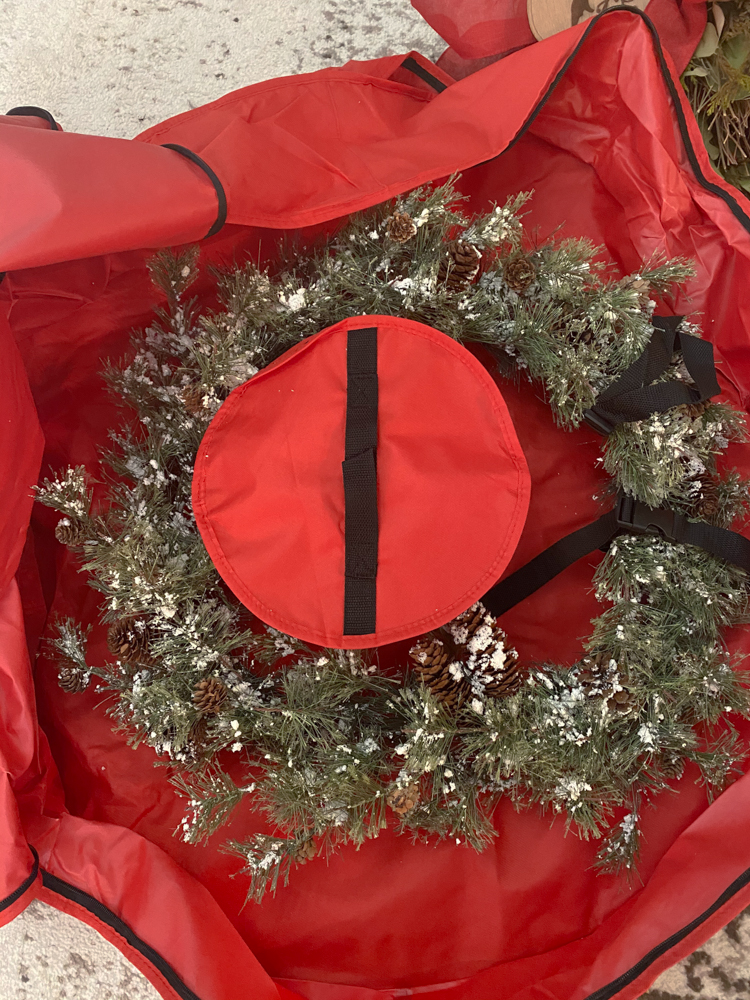 Storing your Christmas Tree
Since we have multiple Christmas trees, I bought these storage bags to store them. This is my first year trying these out and I like it so much better than trying to store it back in the original box.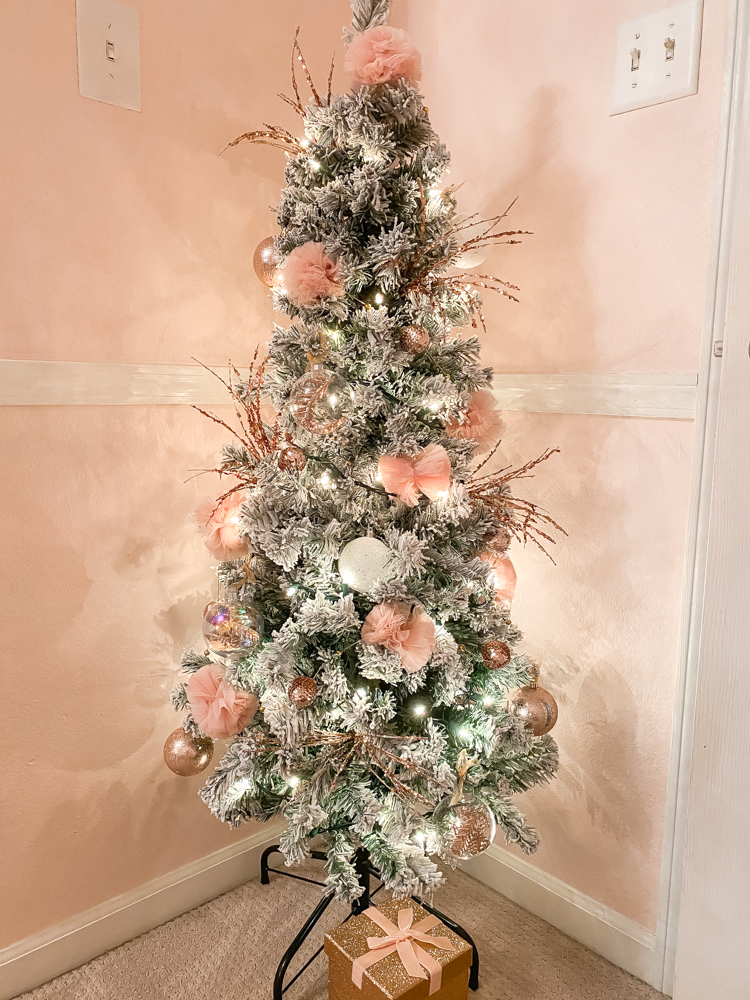 Store Bins on shelves
If it's possible, store your bins on sturdy shelves instead of stacking them on top of one another. This really helps when you need to access something in one of the bins. If I have to remove a bin to get to another bin, I am more likely to start putting items in random places. Mostly because the bins are usually big and heavy which makes it difficult to get to.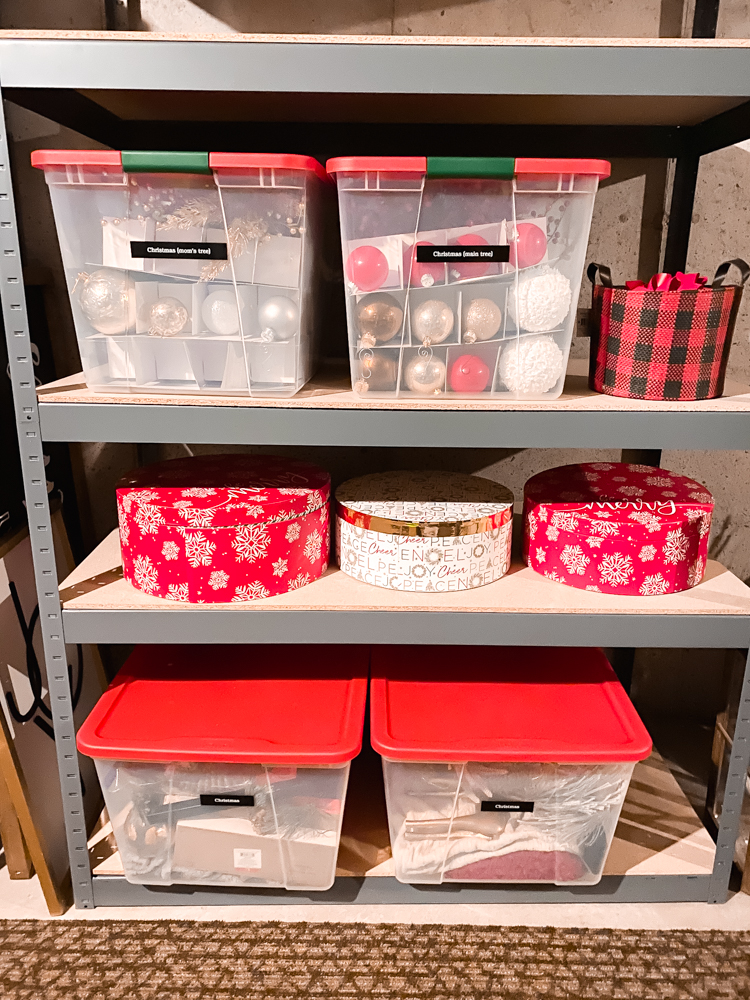 Click on any photo below to shop.