I recently hosted a Fall picnic for some of my girlfriends. We finally moved into our new home, it was time to celebrate. If you have been around here long, you know I love entertaining and hosting parties. You can see more here.
I used a company called Pretty Porch Co./ Pretty Picnics to come and set up everything for me. They provide a luxury picnic service, customized and curated to your vision. For one of the first times, I was able to just show up at my party without having to do all the work. Everything was styled and I can't explain how much I appreciated this.
I decided to go with a Fall theme. I also wanted a balloon arch for photo opportunities. The lights over the table were a must being it was an evening party. It gave off a beautiful ambiance. They provided everything you see below. Can you believe how gorgeous everything looks?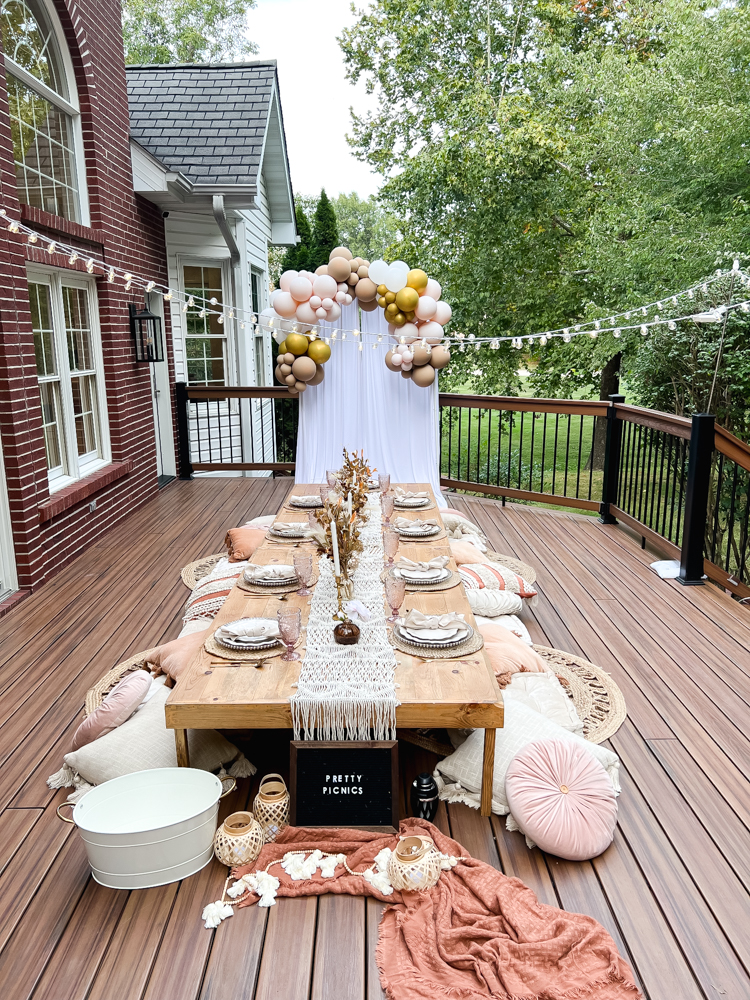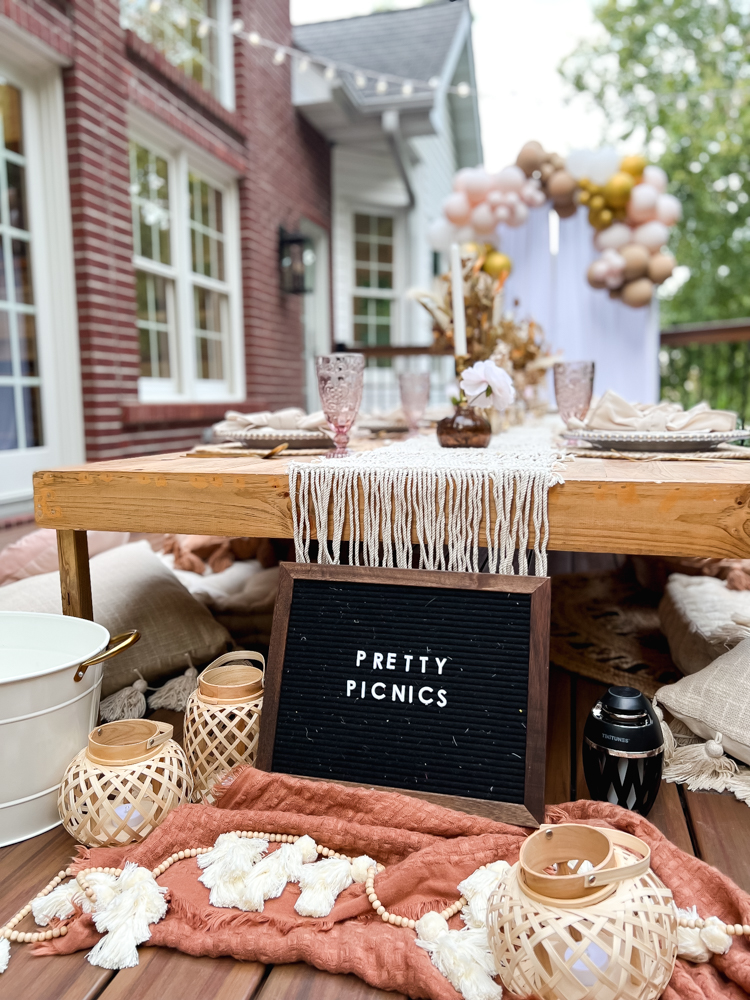 Once my guests arrived everything was already styled and ready to go.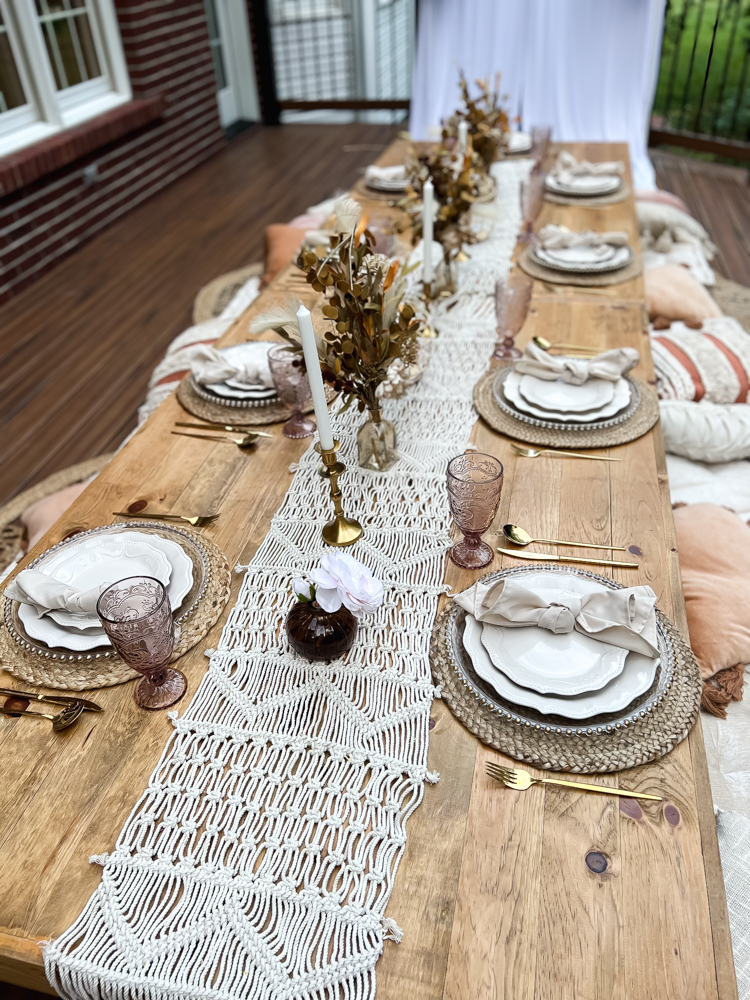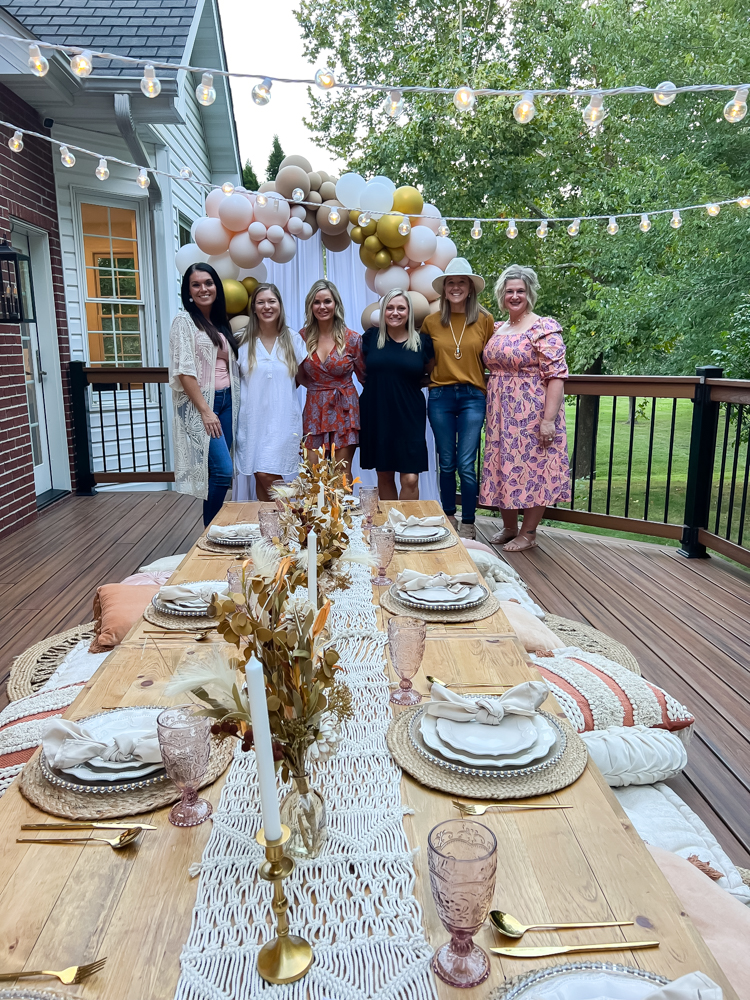 Here are some of the things Pretty Porch Co./ Pretty Picnics do:
Porch + Patio Decorating
Event Planning
Party Styling
Balloons arches
Pretty Picnics
Trust me when I say these gals thought of everything. Their attention to detail is over the top.
Since Pretty Picnics provided the gorgeous setup, all I had to really do was provide the food.
What Food to Serve at a Picnic?
Charcuterie Board
I think a charcuterie board is a must for any picnic. Fill it with different meats and cheeses along with crackers, bread, and a spread of your choice. I hired a local company to put this together for me. I love how it turned out.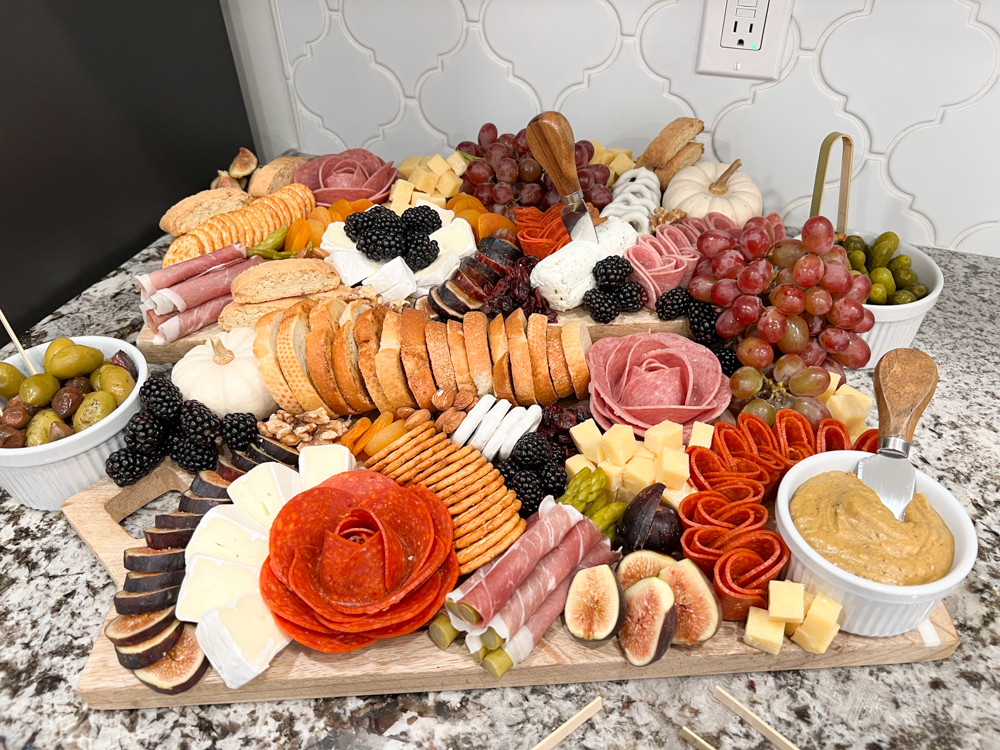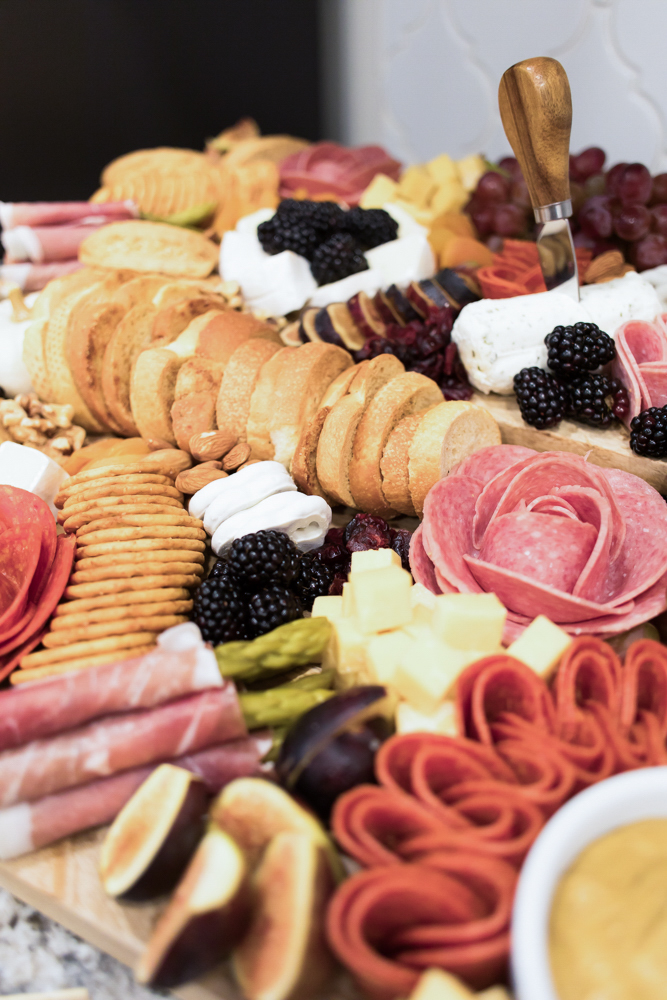 Vegetable Charcuterie Board
This vegetable charcuterie board was a hit. My friend Amy made it for me. You can't go wrong with vegetables and dip at a picnic.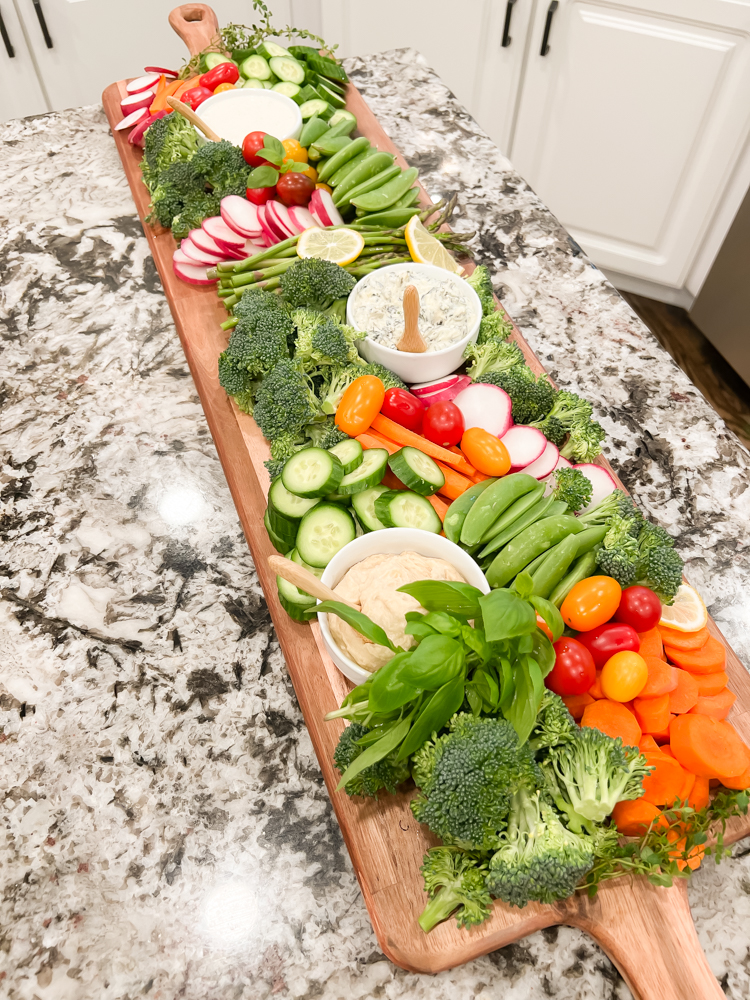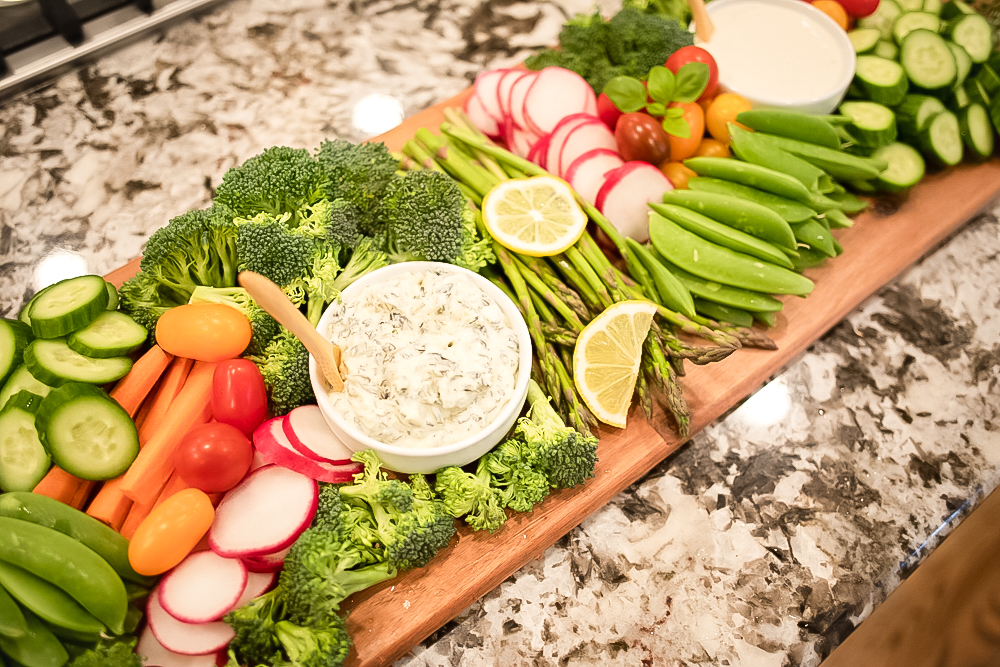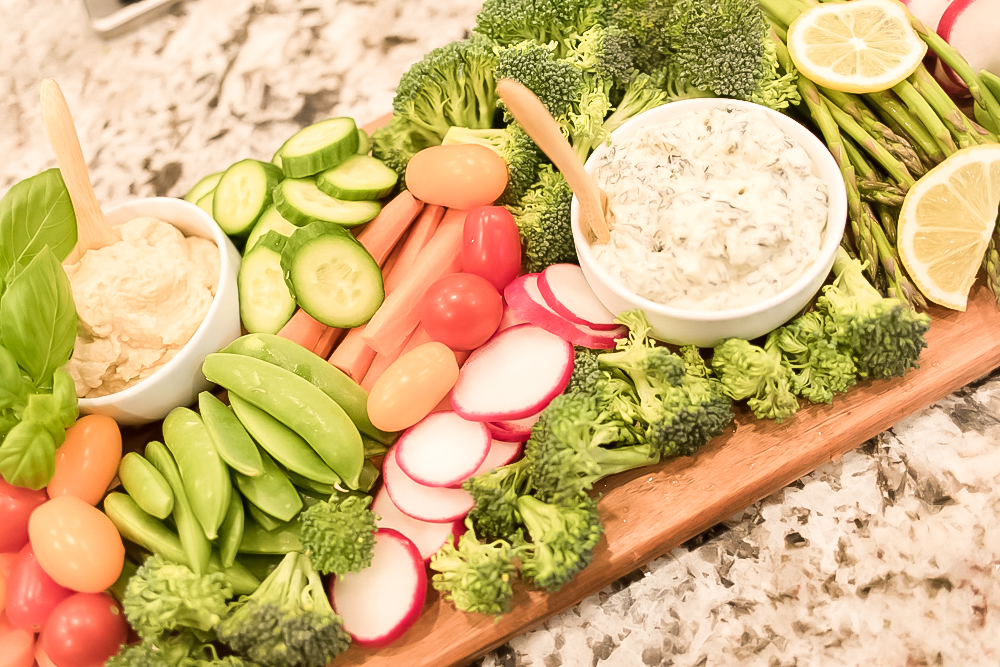 Chicken Salad
I made chicken salad croissants. It was an easy thing to serve for the picnic. I will share the recipe soon.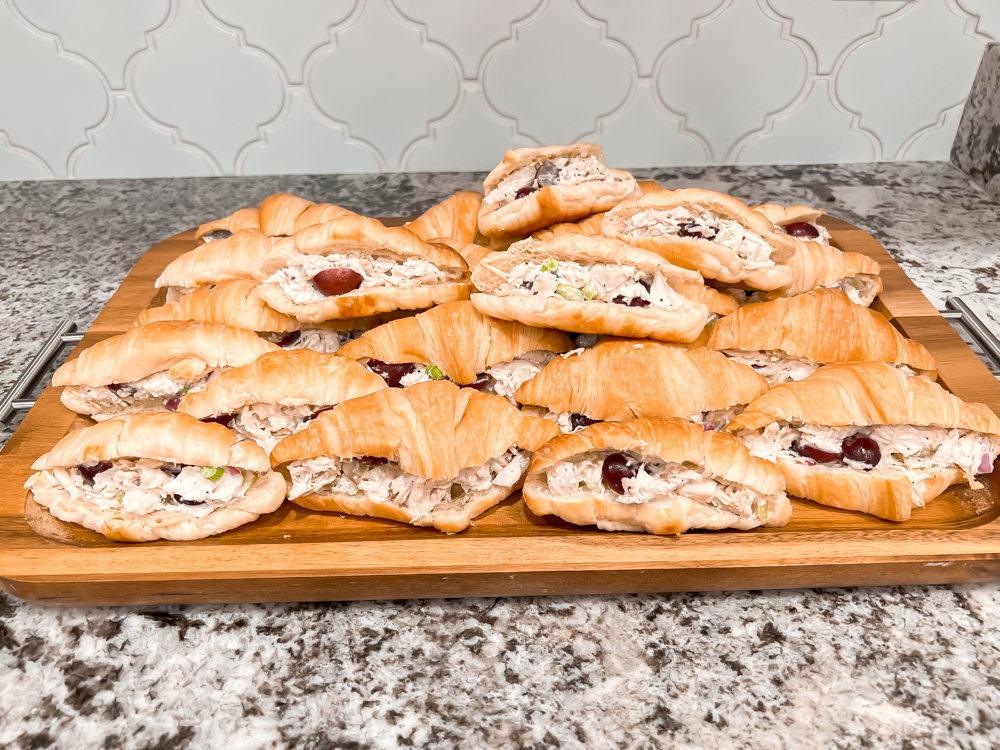 Party Favors
As a party favor, I had The Little Bloom Co. come and set up fresh flowers. Each guest had the opportunity to make their very own bouquet to take home with them. My good friend Amy just opened up her mobile flower business and I knew it would be the perfect fit for my picnic. If you have a party or event coming up, add this to it.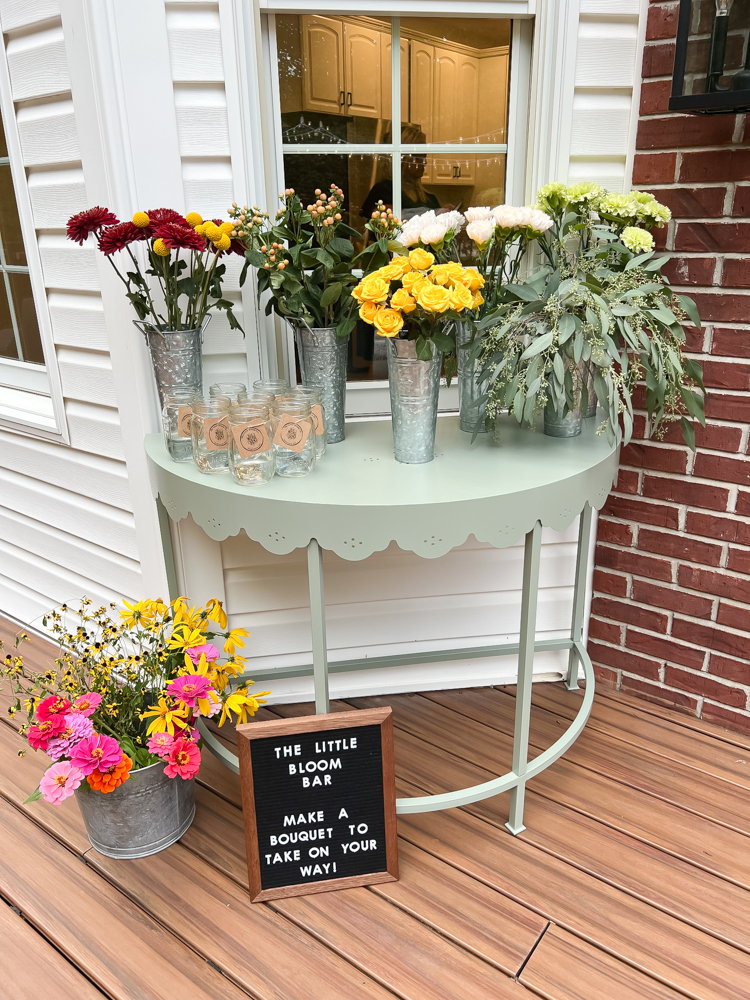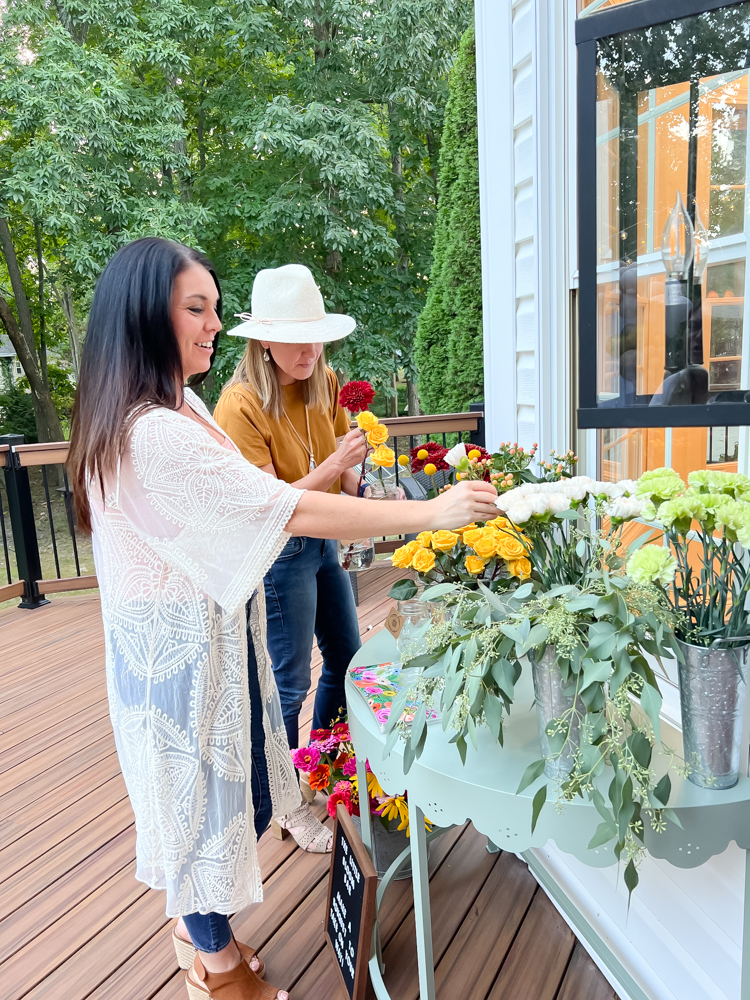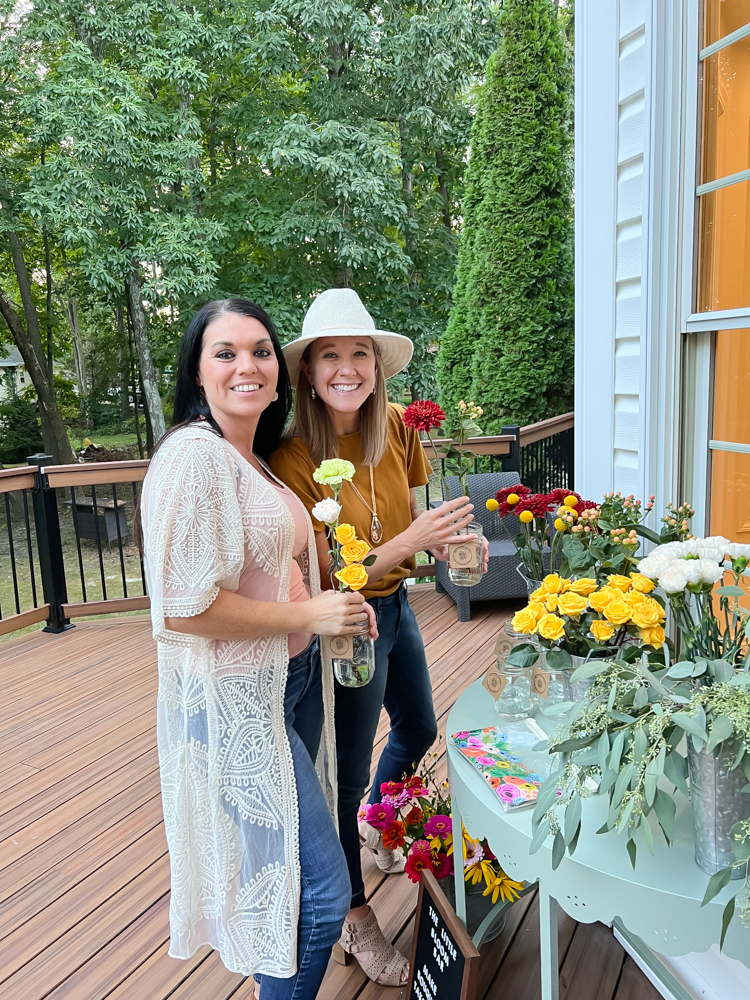 We had the best time enjoying each other and catching up. I hope this gives you some ideas for your next party.