Let's make a Halloween charcuterie board. I love making fun holiday treats for parties and or my kids. Making a charcuterie board is not hard to do. Just have fun with it. I have a full video below on how I created this one.
The ideas are endless to make a fun Halloween Snack Board.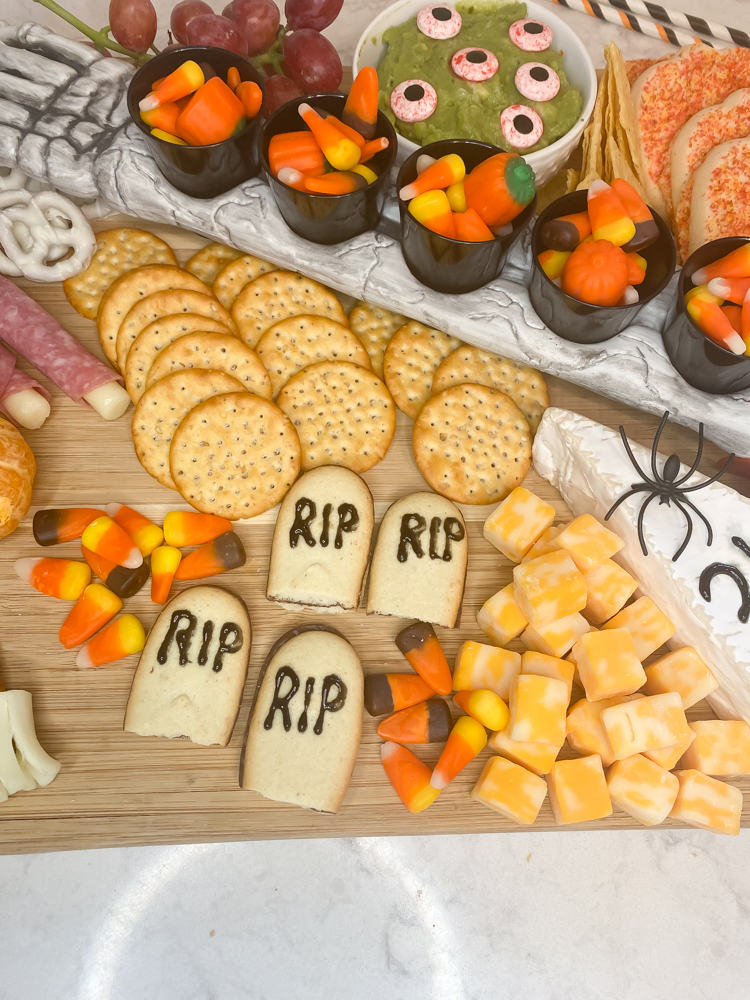 Witches Broom Sticks
These easy string cheese and pretzel broomstick appetizers are sure to be a big hit at any Halloween Party.
Cut each string cheese stick in thirds.
Pull the string cheese apart going about halfway up. This makes the broom part.
In the uncut end of the cheese, insert a pretzel stick.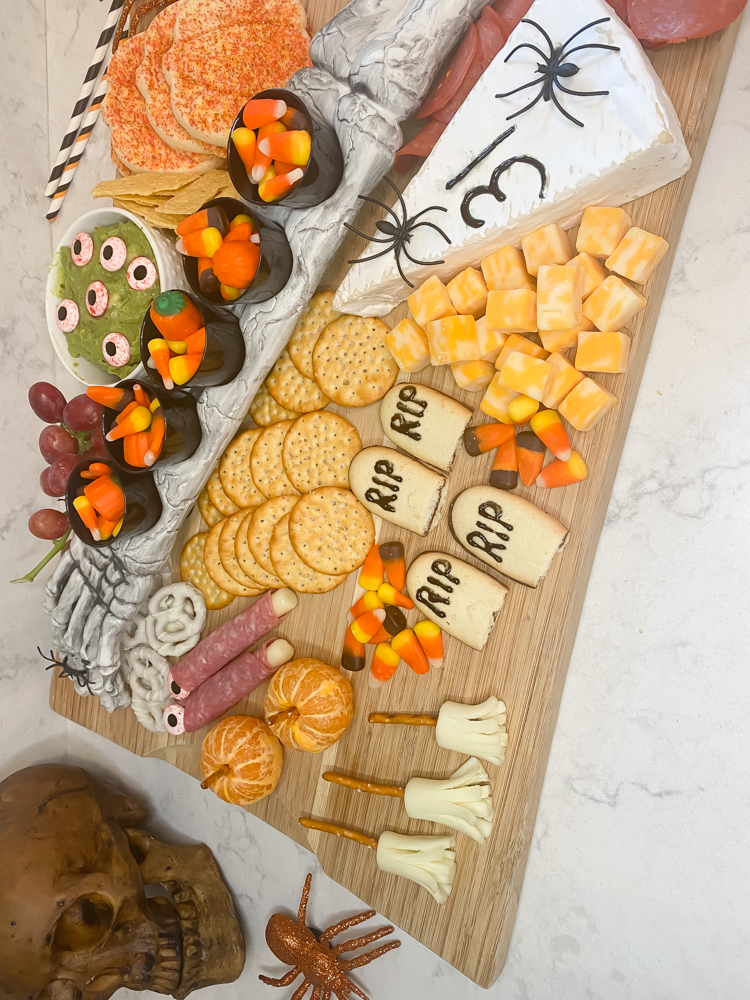 Tombstone RIP Cookies
I used Milano cookies to make my tombstones. I then used black food gel to write out RIP. You can see exactly how I do it in my video below. Or on my Instagram reel.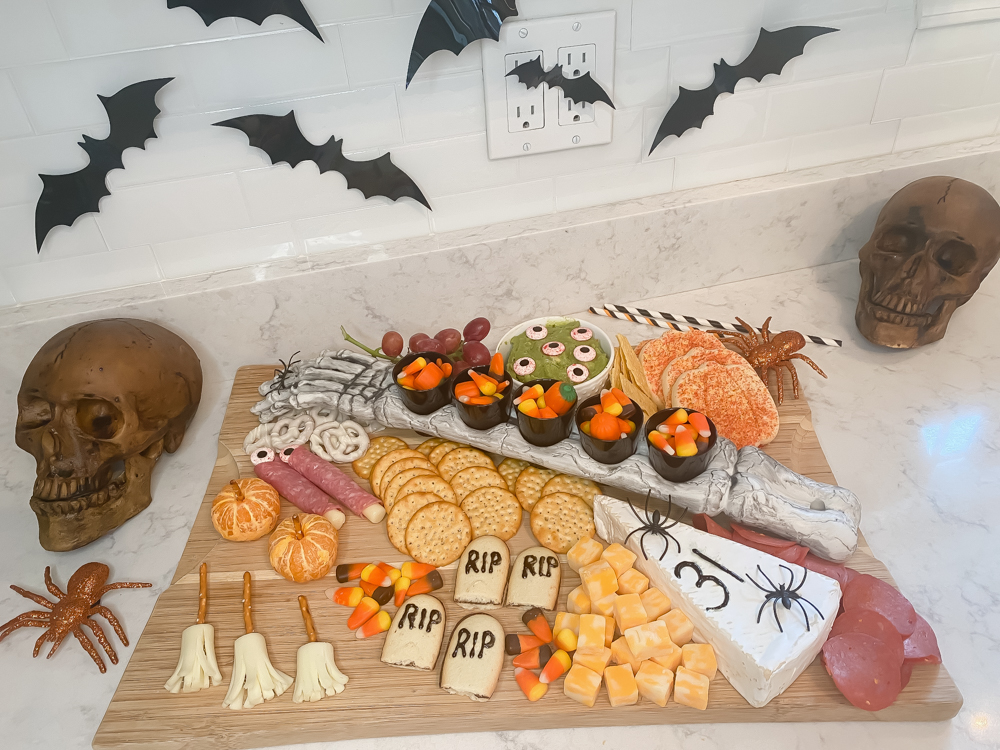 Mandarin Orange Pumpkin
These are the easiest healthy Halloween snacks you'll probably find. Just two ingredients and you will have a fun mandarin (orange) pumpkin.
Peel clementines or oranges
Add a piece of a pretzel stick in the top to look like a stem.
That's it. These are always a hit at my Halloween parties.
Add Halloween cookies, candy corn, and spider rings to complete your board.
If you love seeing fun Halloween ideas check out my other fun post.