I have had many requests for home tours on the blog, so I thought this would be a great time to show you my fall home decor tour. Oh, how I love Fall. It's truly my favorite season. My husband and I used to live in Florida years ago. I thought I would love the warm weather year-round. Turns out, I didn't. I missed the four seasons. It was hard to decorate for the holidays when it was 80-90 degrees outside. So I am happy to be living in the Midwest, again.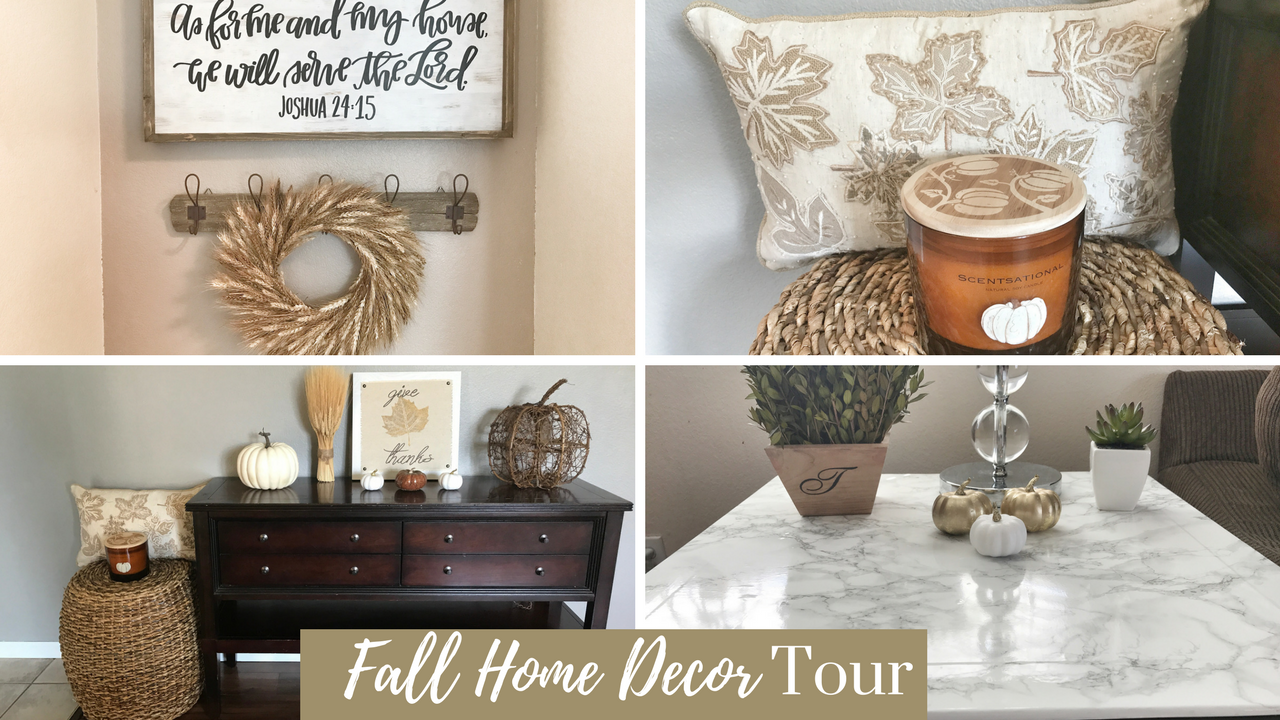 Before I Begin Decorating
Before I start decorating I like to make myself a cup of Pumpkin Spice coffee. I found this at Tj Maxx and I absolutely love the taste of it! I wished I had bought more because I can't seem to find this online anywhere.  If you have any suggestions for a pumpkin spice coffee, please share. This Rae Dunn mug I also found at TJ Maxx. How fitting is this? I love Rae Dunn anything.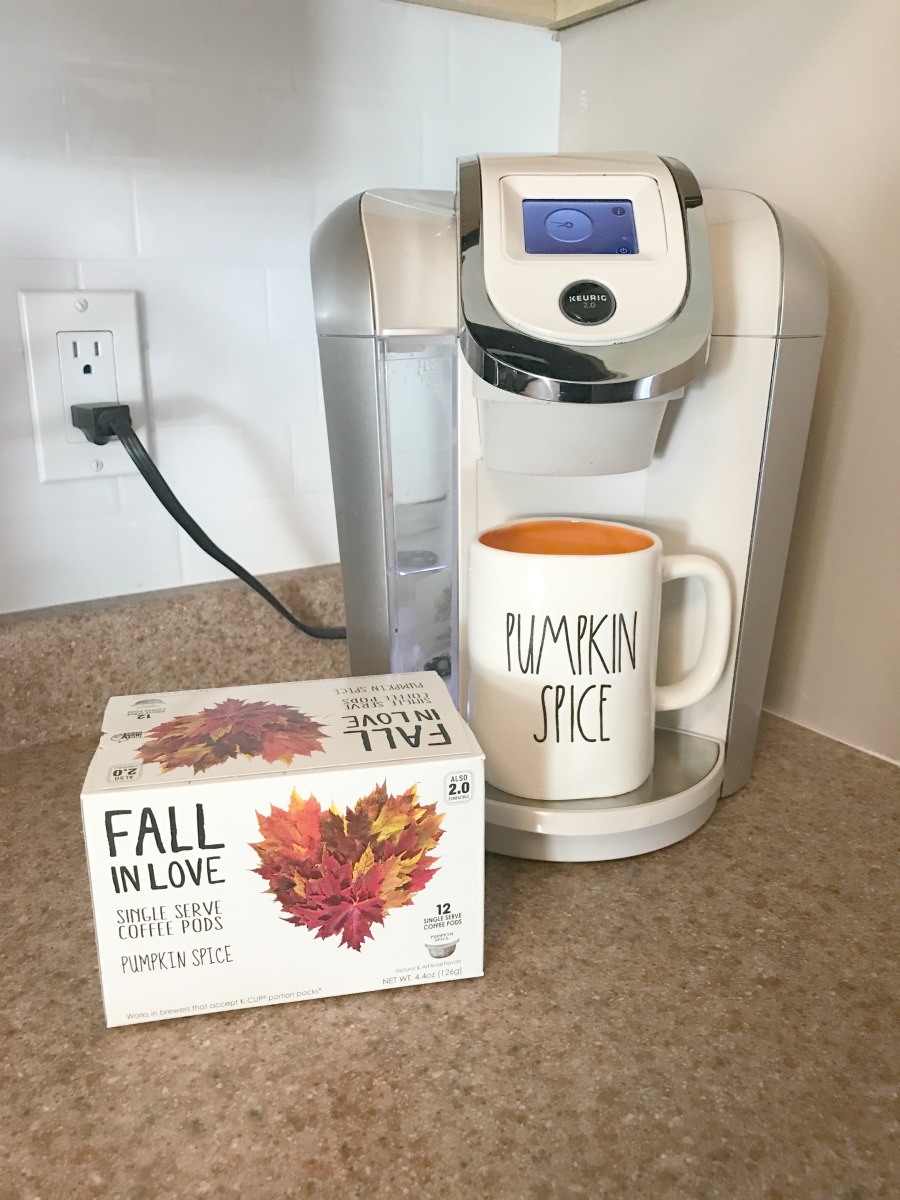 Fall Movies
Next, I like to turn on an Halloween movie. We have a box full of Halloween movies. The kids and I love holiday movies and Hocus Pocus is my favorite!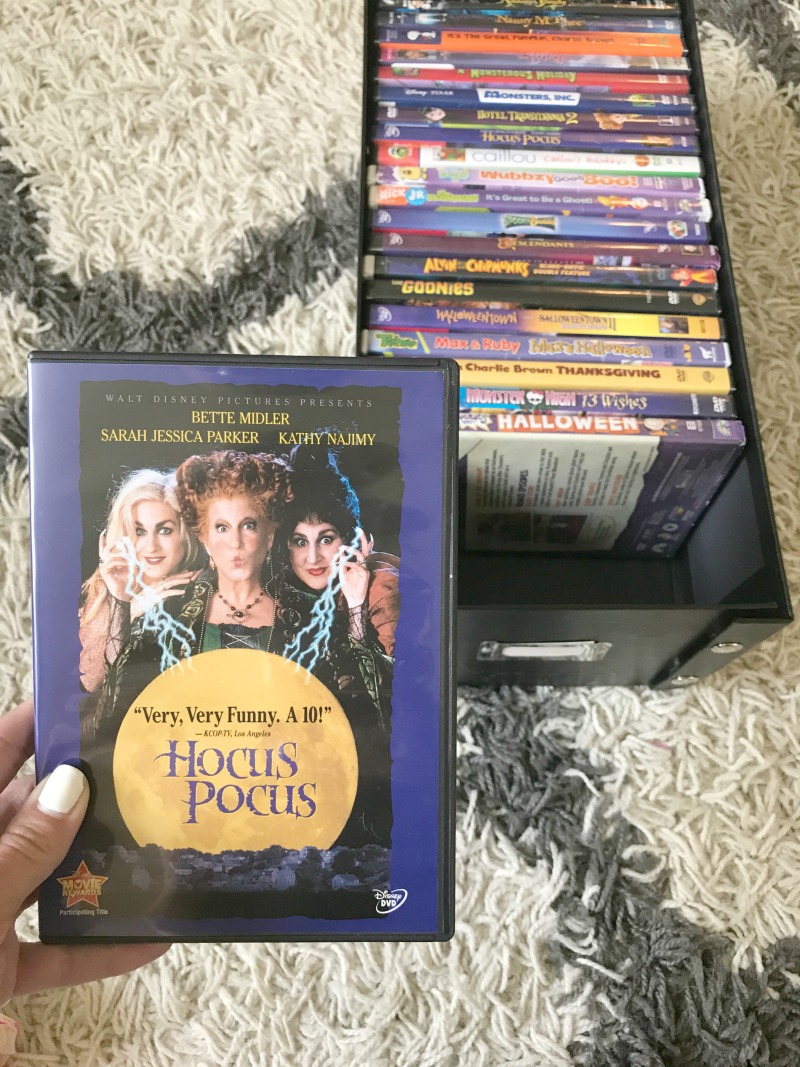 Decorating the Living Room
I recently repainted my living room. If you follow me on my Instagram Stories you already know this. I love how the color turned out! It is called Functional Gray by Sherwin Williams. Gray is a hard color. Trust me, I know. This is the fifth time I have tried gray.
This year I decided to make white and cream pumpkins my theme. I love this simplicity of how it turned out.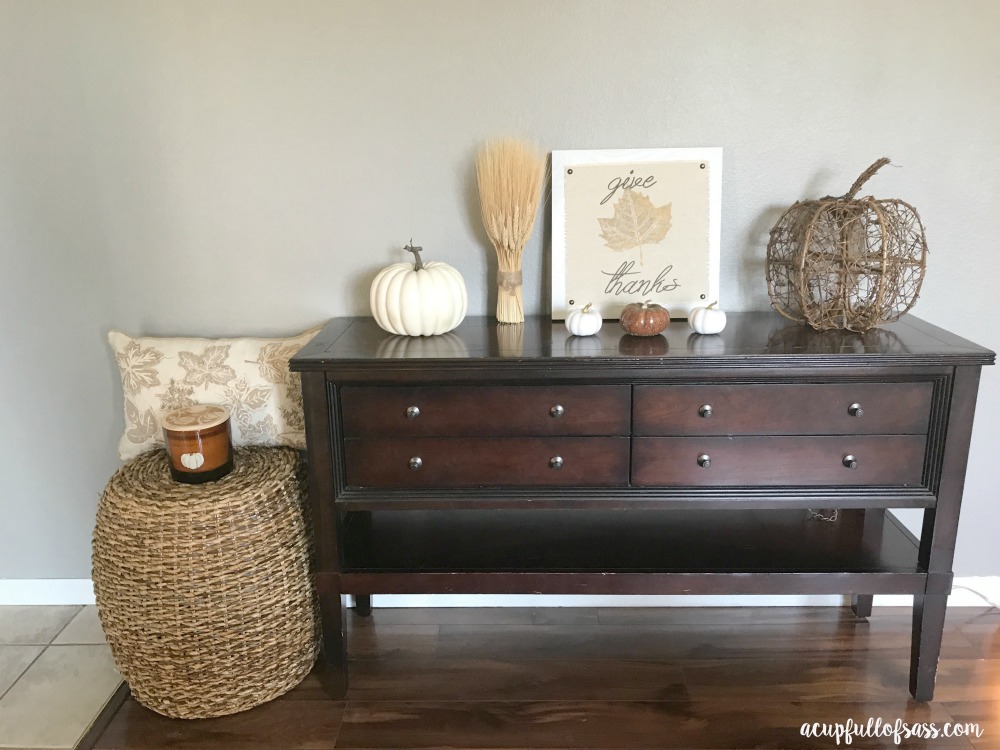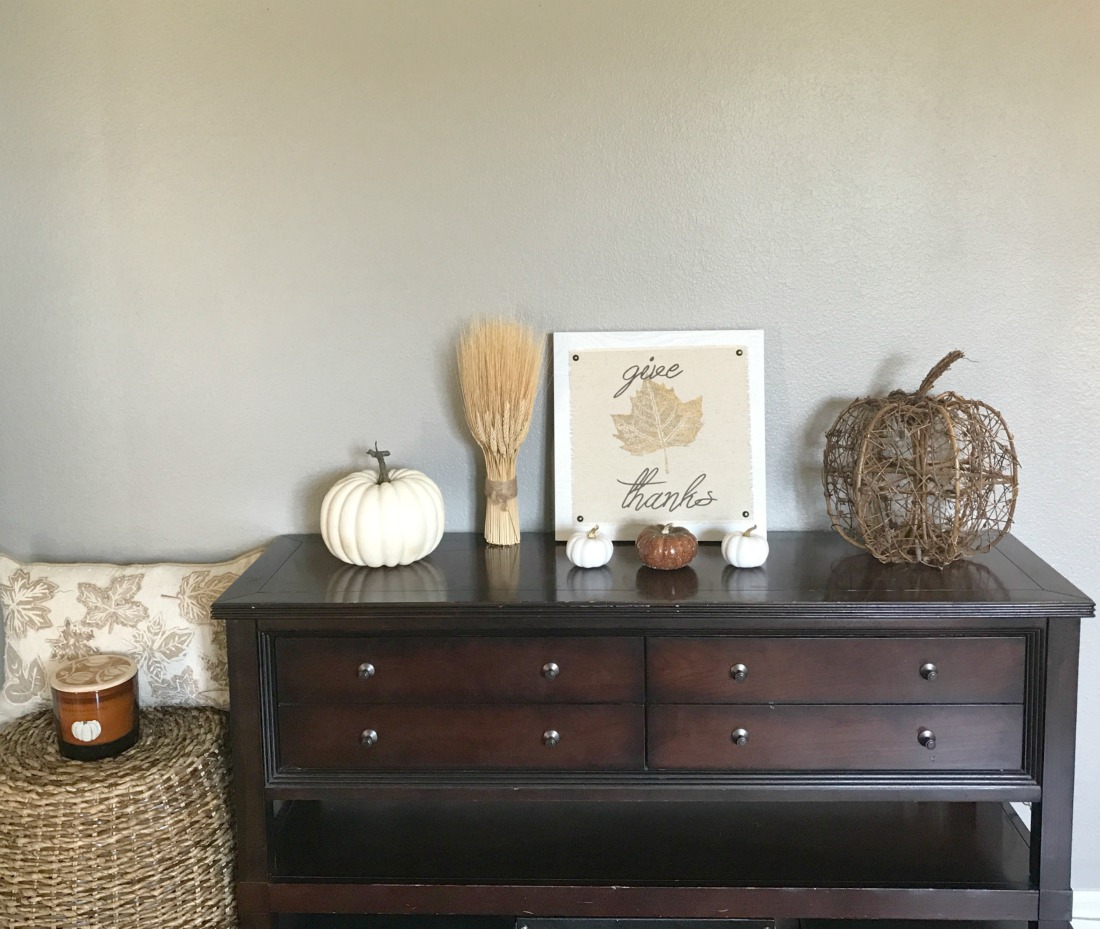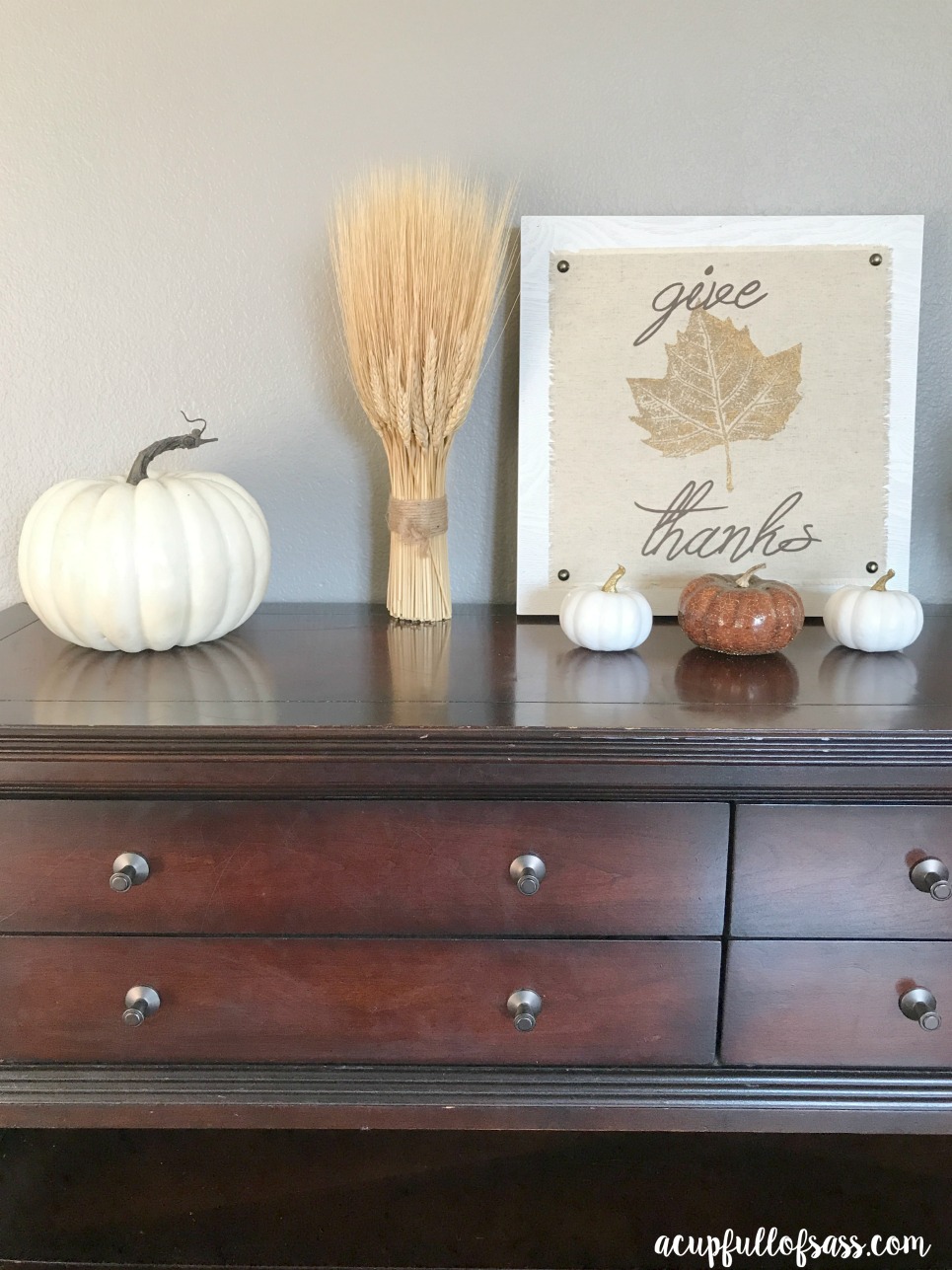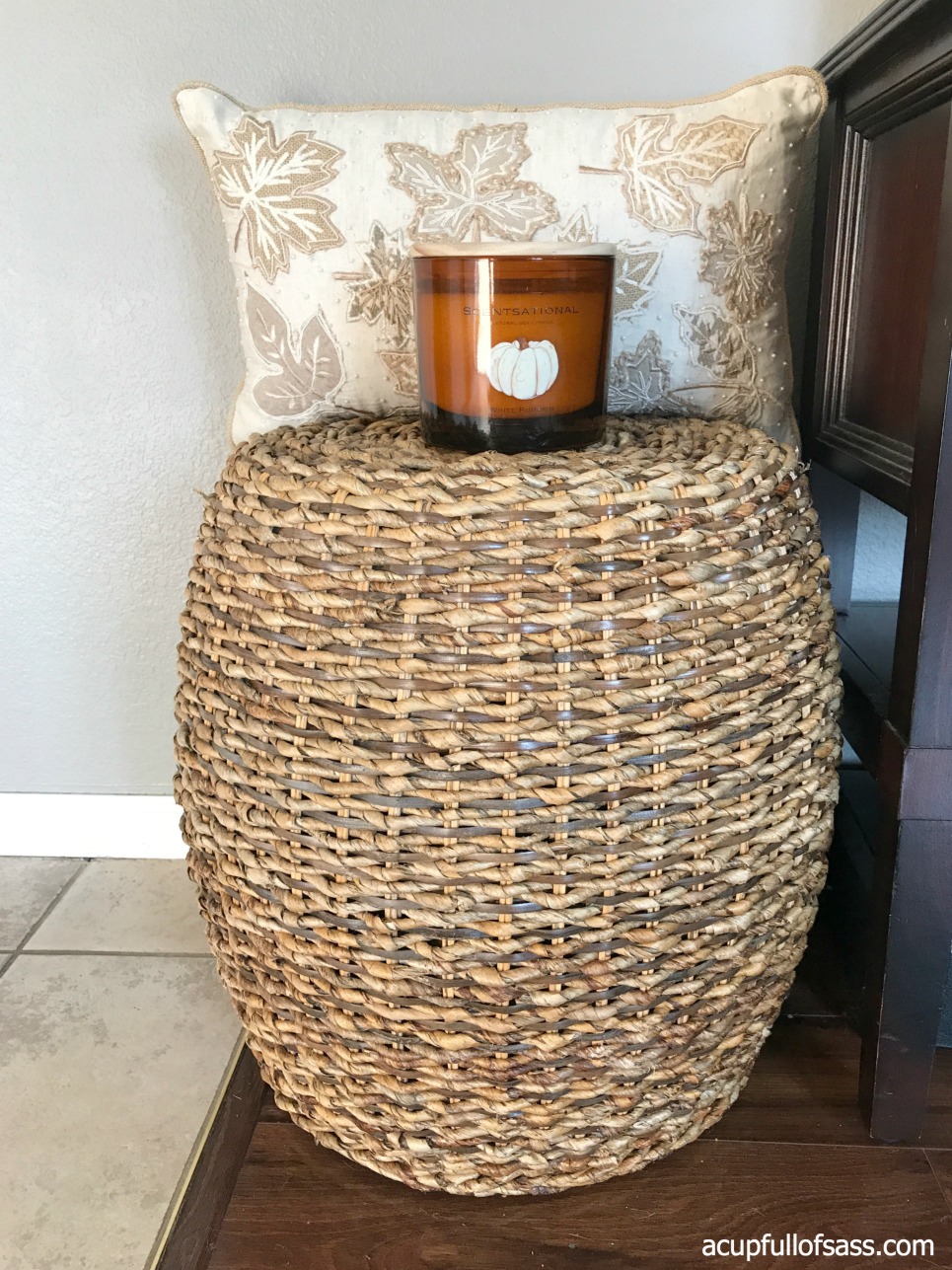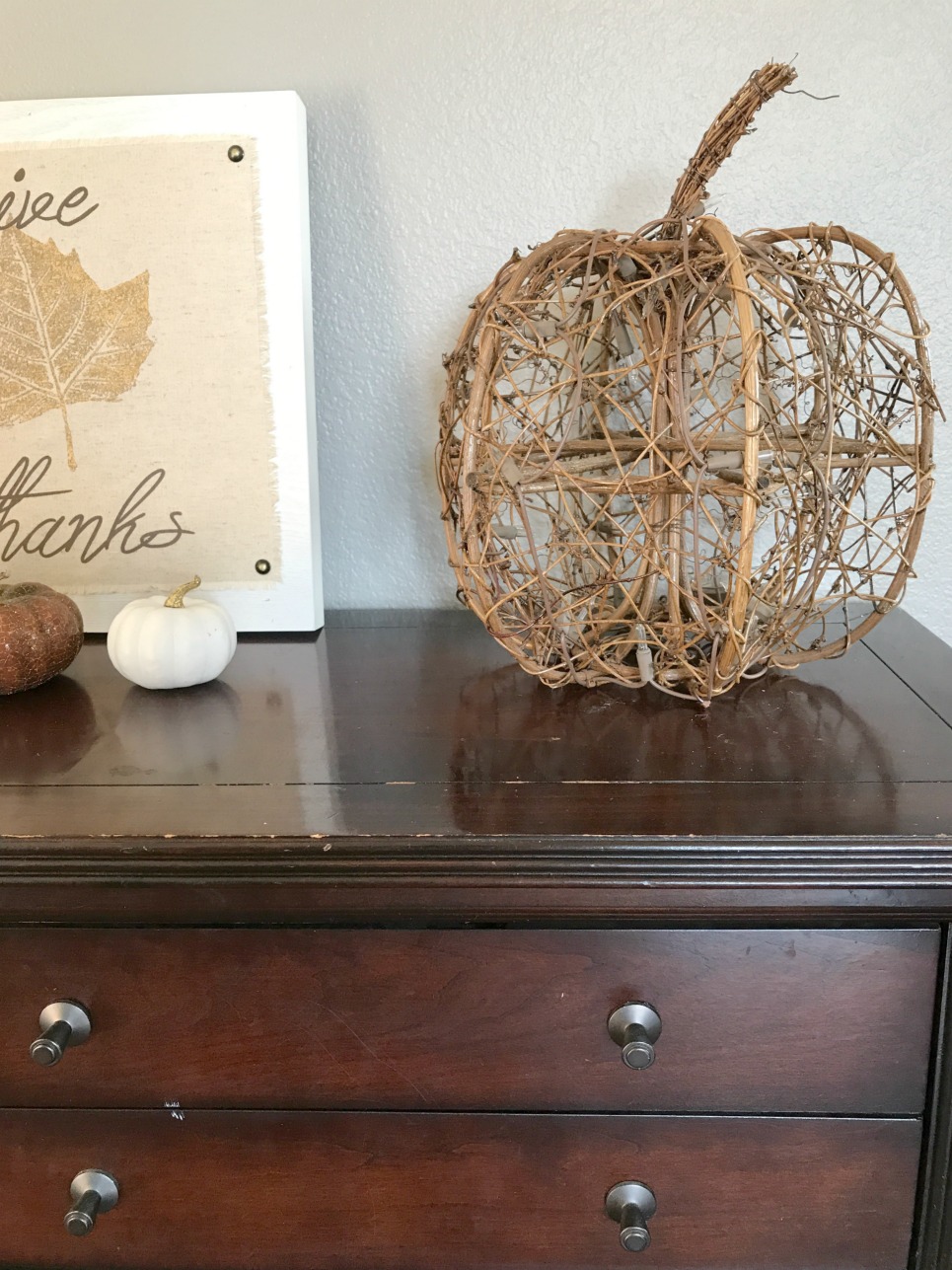 Decorating the Dinning Room Table
This two-tier farmhouse tray makes the perfect center piece. I added a few mini pumpkins and cotton stems to give it a Fall look.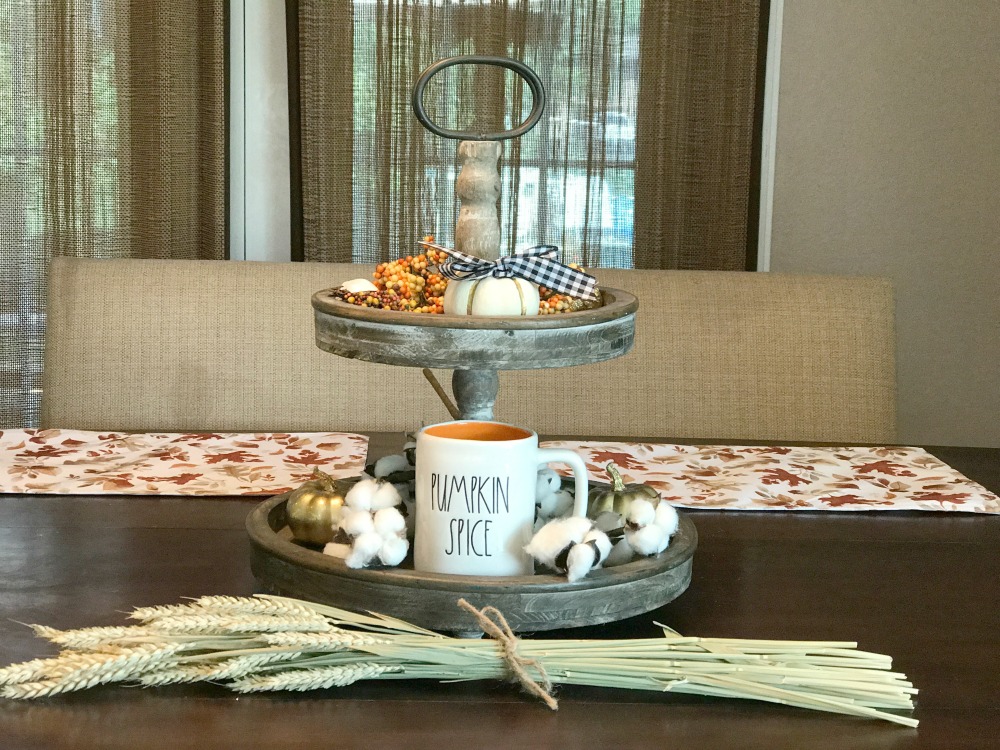 Here I just added a few mini pumpkins. Again simple, but cute.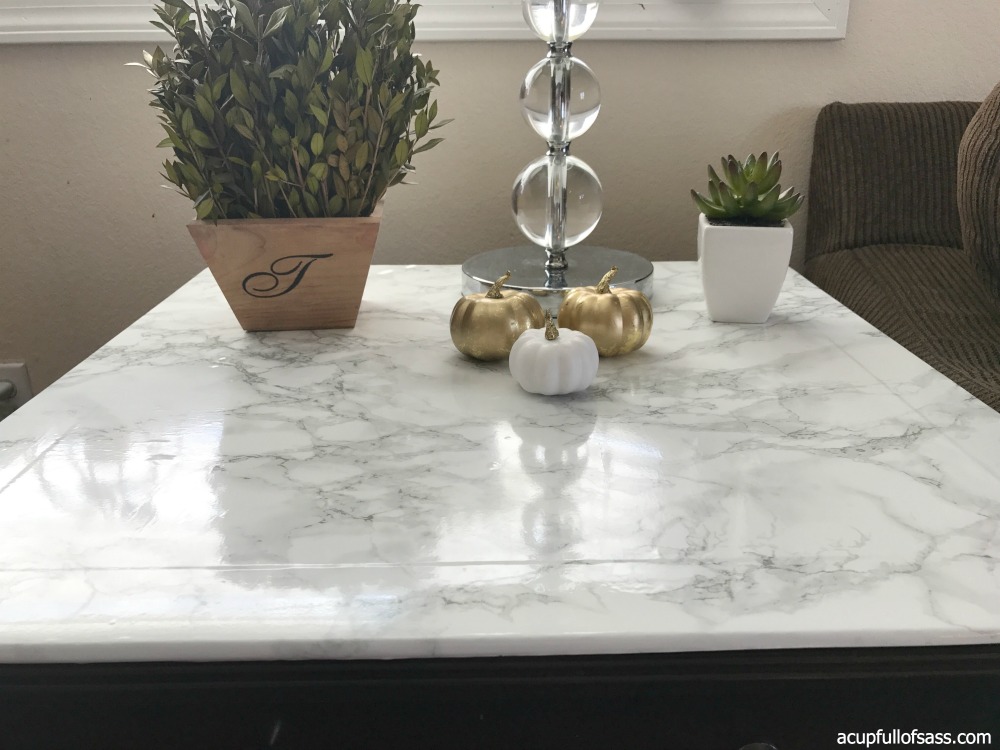 I really had a hard time finding white pumpkins this year, so I made a few of my own. I had a few from last year, but I wanted more. So I purchased white spray paint and made a couple of my own. I added flameless candles to these lanterns. They are on a timer which is perfect.
On my wall, I have a sign with the lyrics to one of my favorite songs. Spirit Lead Me by Hillsong United. I added a plaid blanket scarf to the corner of my sofa for a Fall comfy look.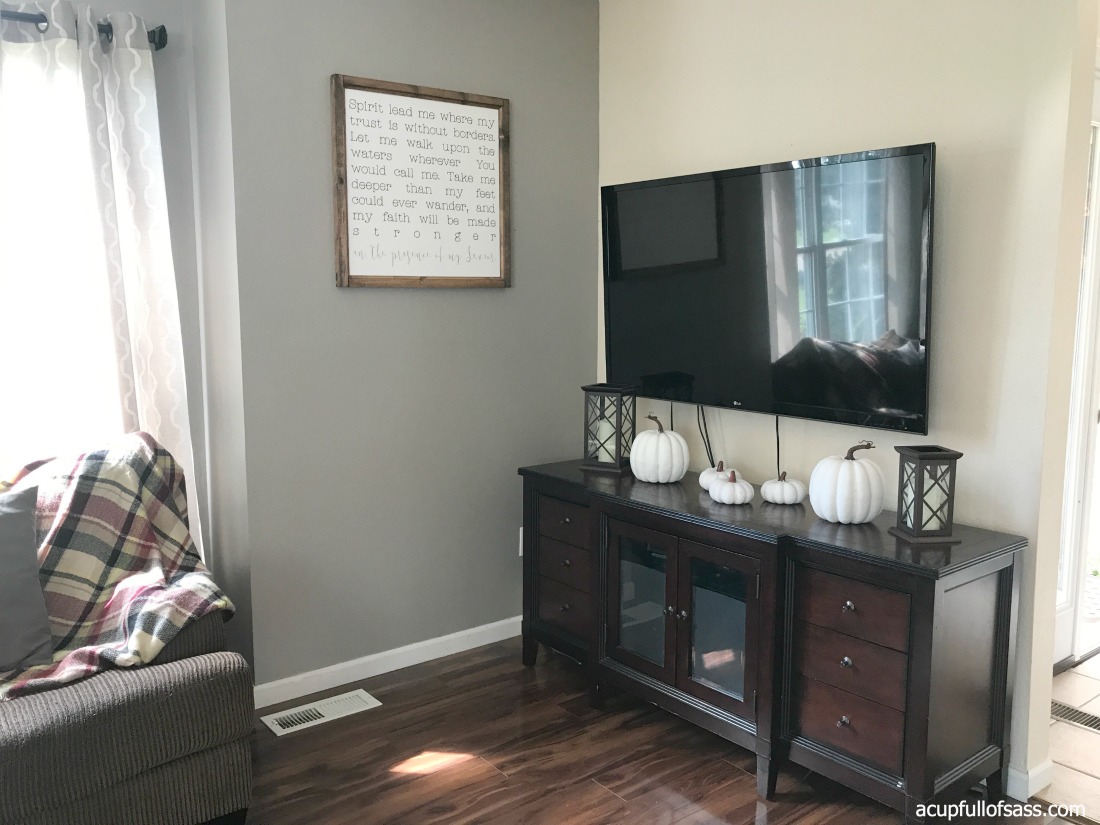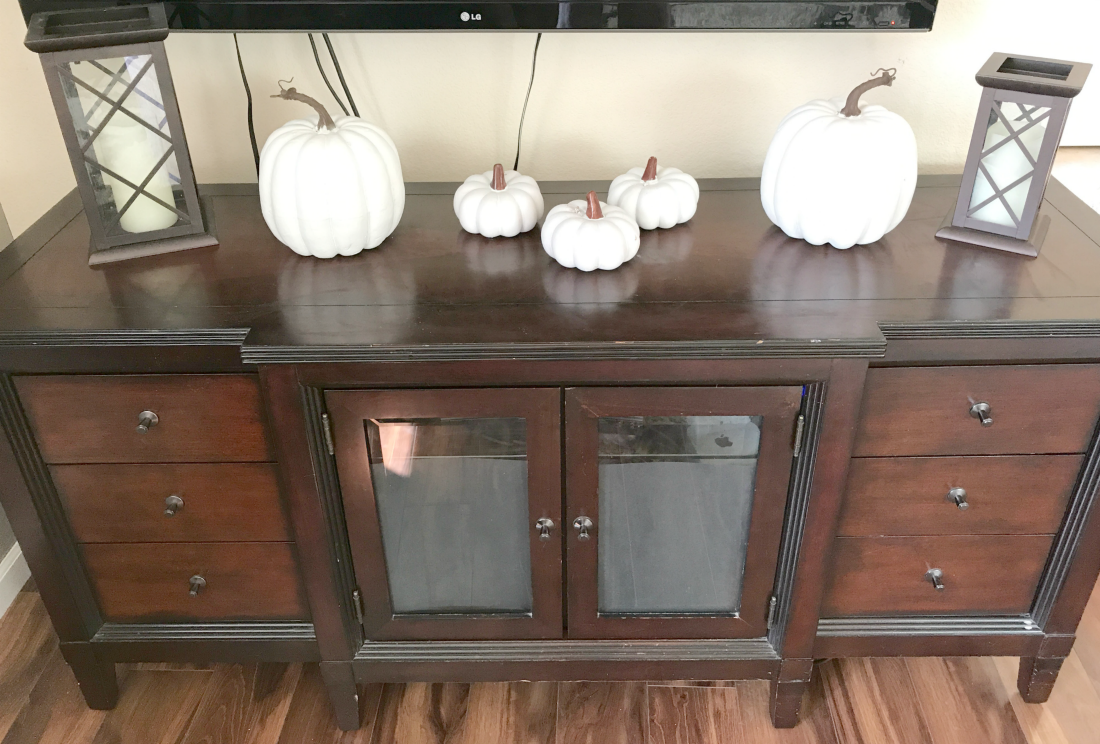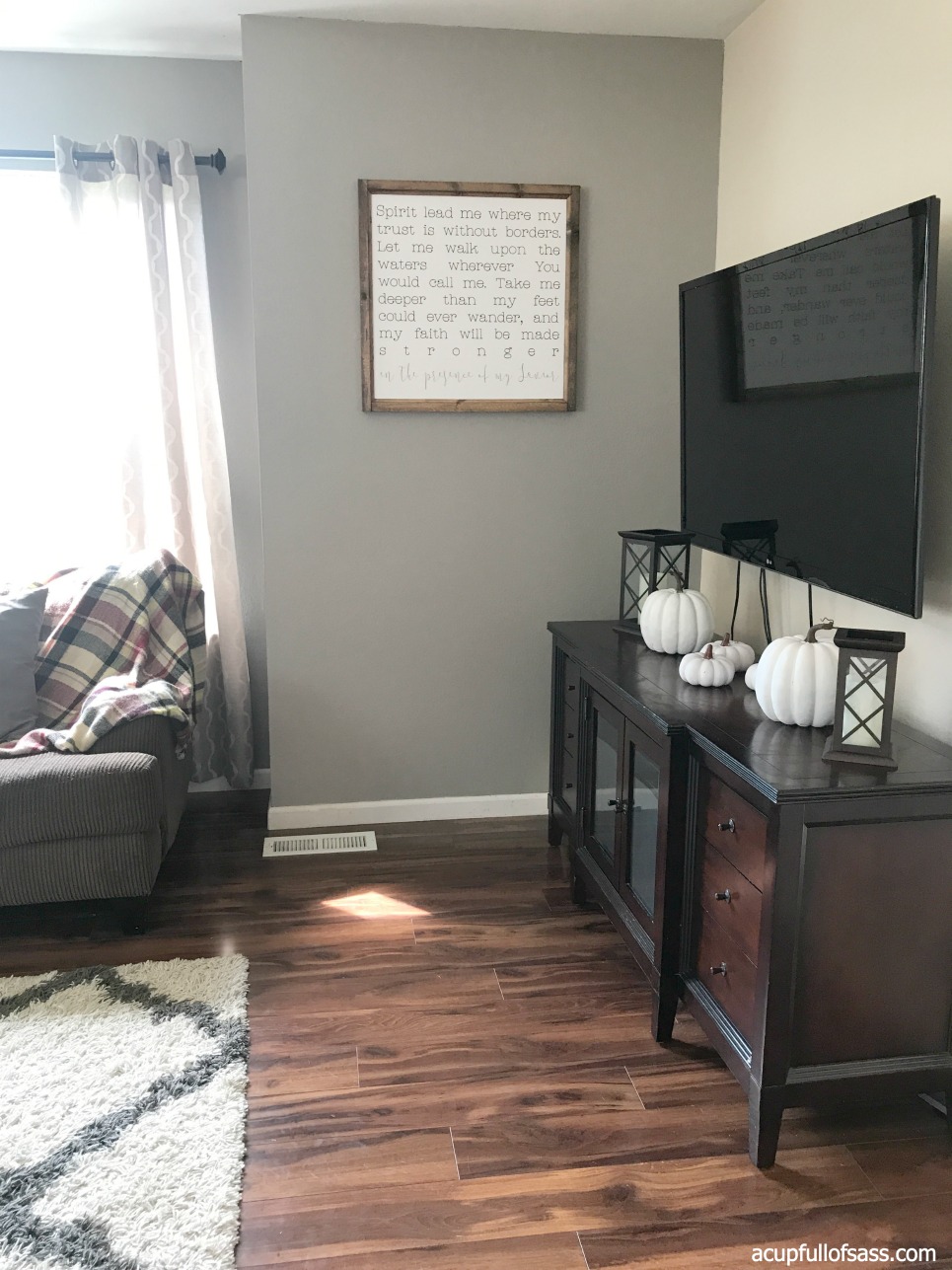 Decorating the Entryway
This sign I found at Hobby Lobby last year. I linked some similar signs below. I really love this farmhouse look.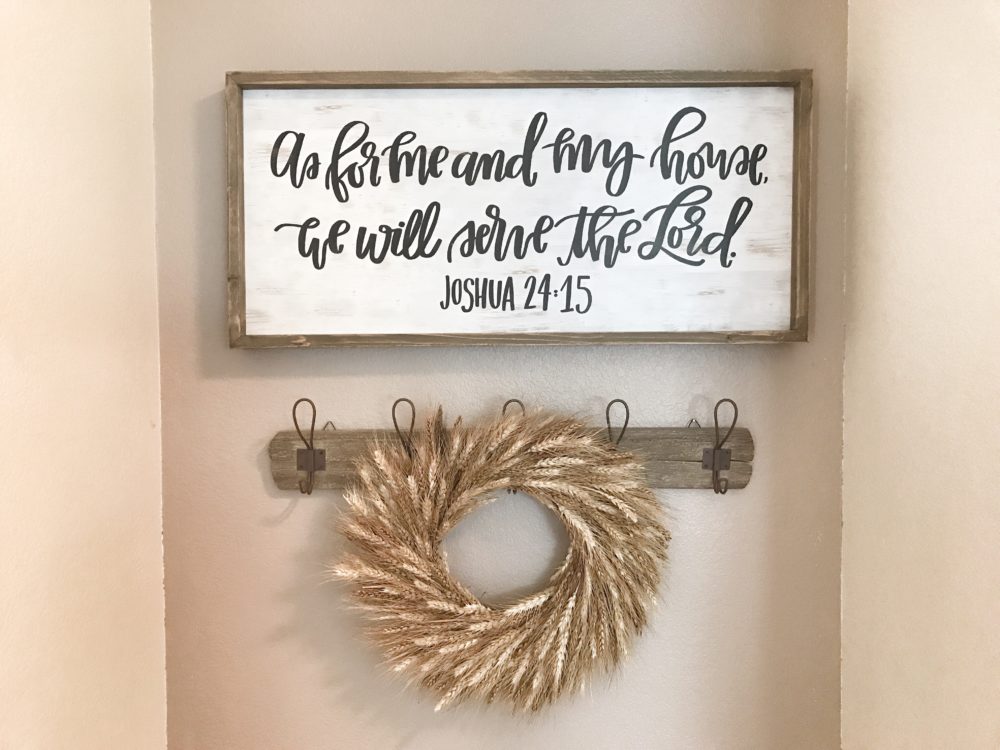 I hope you enjoyed my Fall Home Tour. I tried to add links to all the items or links to similar item for easy shopping. I also have a short home tour video below.
Shop The Post