A couple years ago we were invited to friends Halloween party.  I could not wait to come up with a fun costume!  After many hours of searching Pinterest I decide to be the oh so popular Progressive Insurance lady Flo.  This is so easy to do.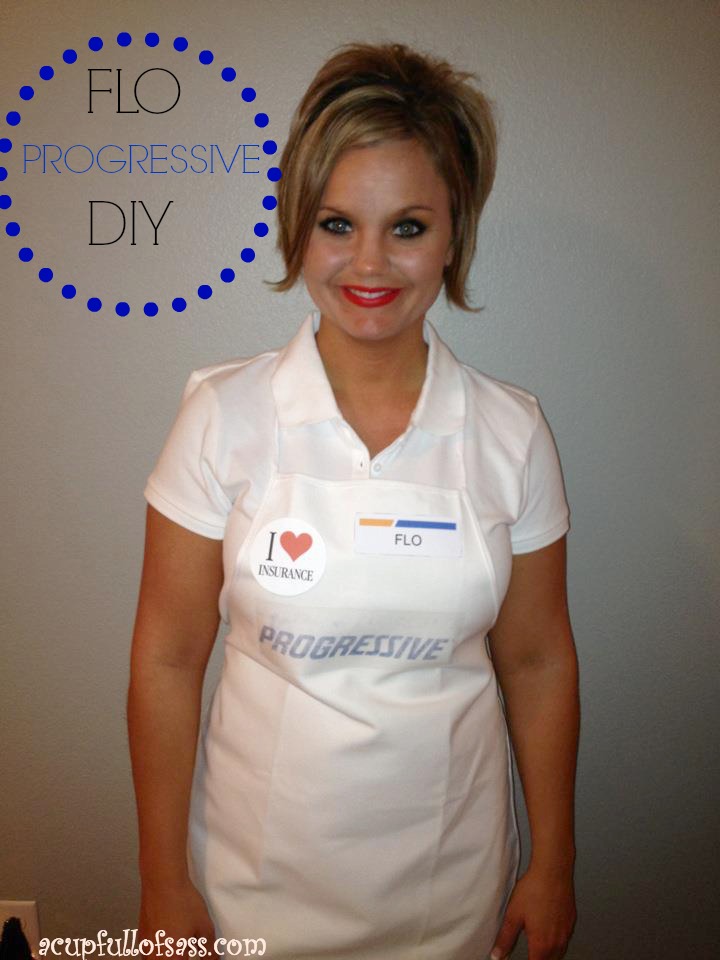 Progressive actually has everything you need to make this DIY Flo costume.  Visit Progressives website for the free Progressive logo.  Download and print to an iron on paper.  You can pick up iron on paper at any craft store or Walmart.
Click here to print your own name tag.  It actually gives you the option to type in any name.  I went with Flo for obvious reasons.  Print onto card stock and use a glue stick to glue on the apron.  You can do the same for the I heart button.
I purchased all of my supplies at Walmart.  A white polo shirt, white pants (jeans), white apron and navy headband.  I even went the extra mile and bought a temporary hair dye in brown to make my hair darker.  I know crazy right?!  It worked perfectly and did wash out after a few washes.  I have hazel color eyes and Flo's eyes are blue.  I actually had a pair of blue color contacts (for fun) so I used them.  Then glob on the super red lipstick, black eyeliner and you have it.  Now go sell insurance! 😉
Supplies needed:
White Polo shirt (found at Walmart)
White pants (found at Walmart)
White Apron (with Progressive logo)
Navy headband
Red Lipstick
Black Eyeliner
Brown wrist watch (I did not do this)
Auto Insurance Box (I did not do this)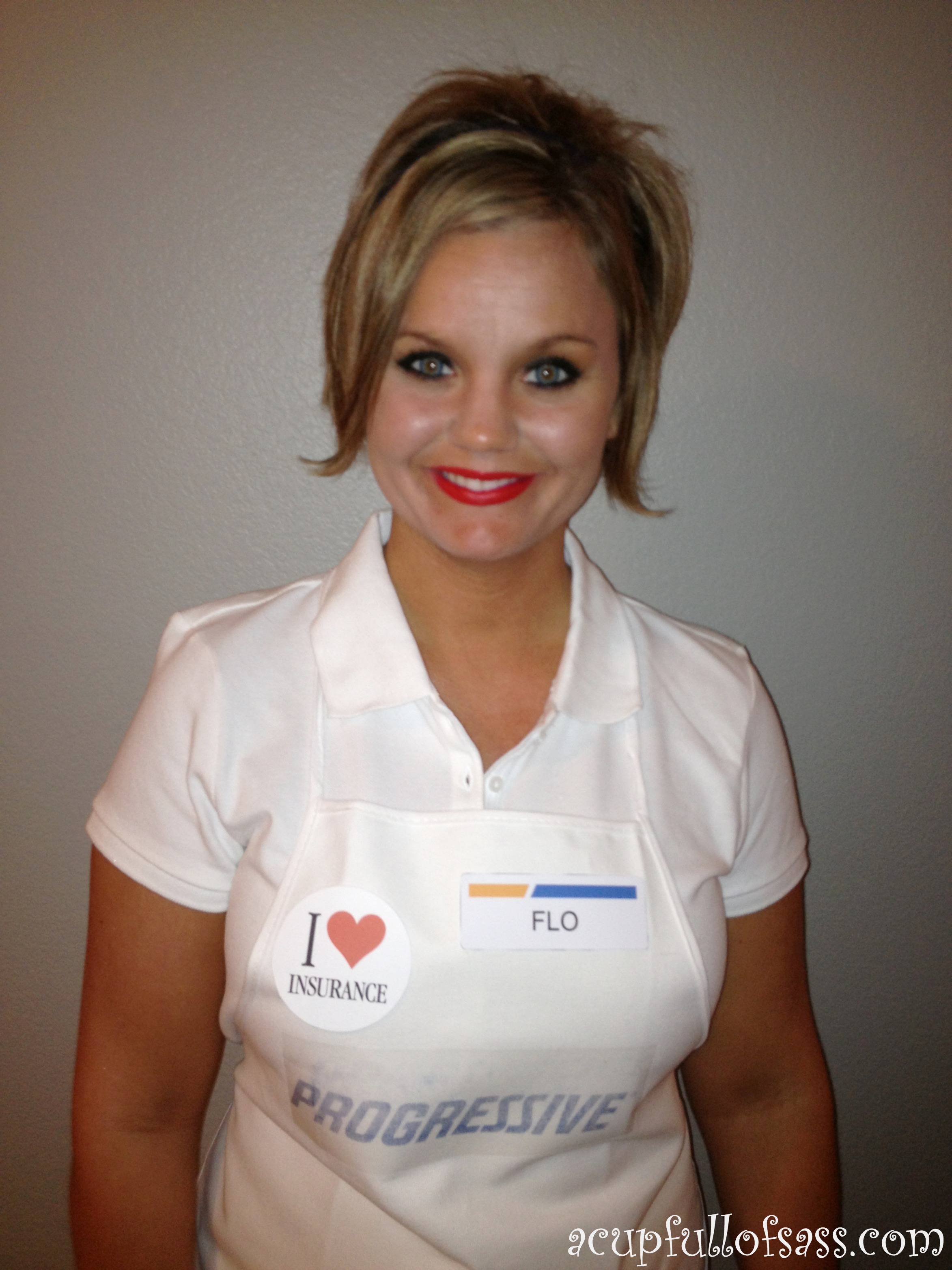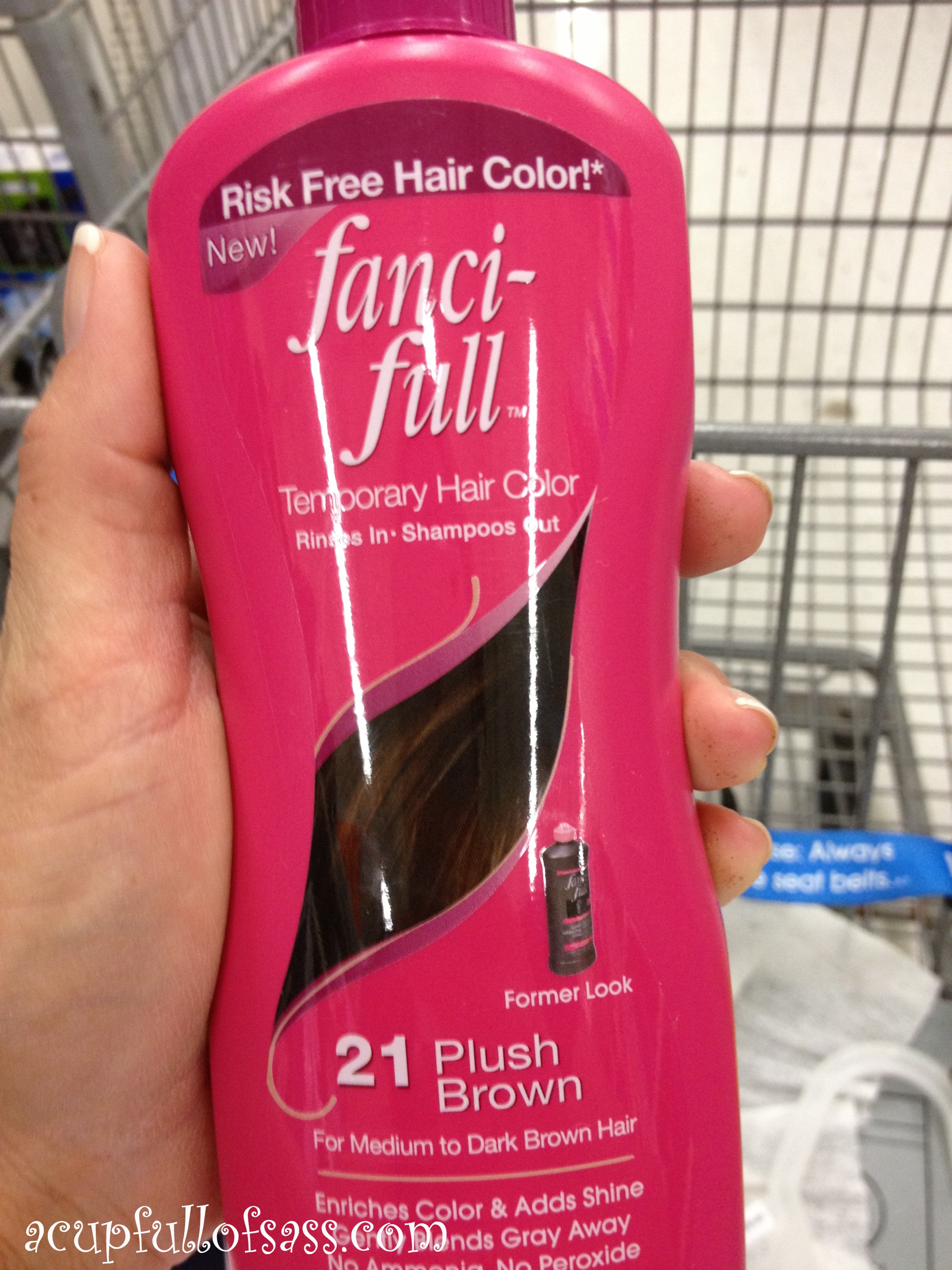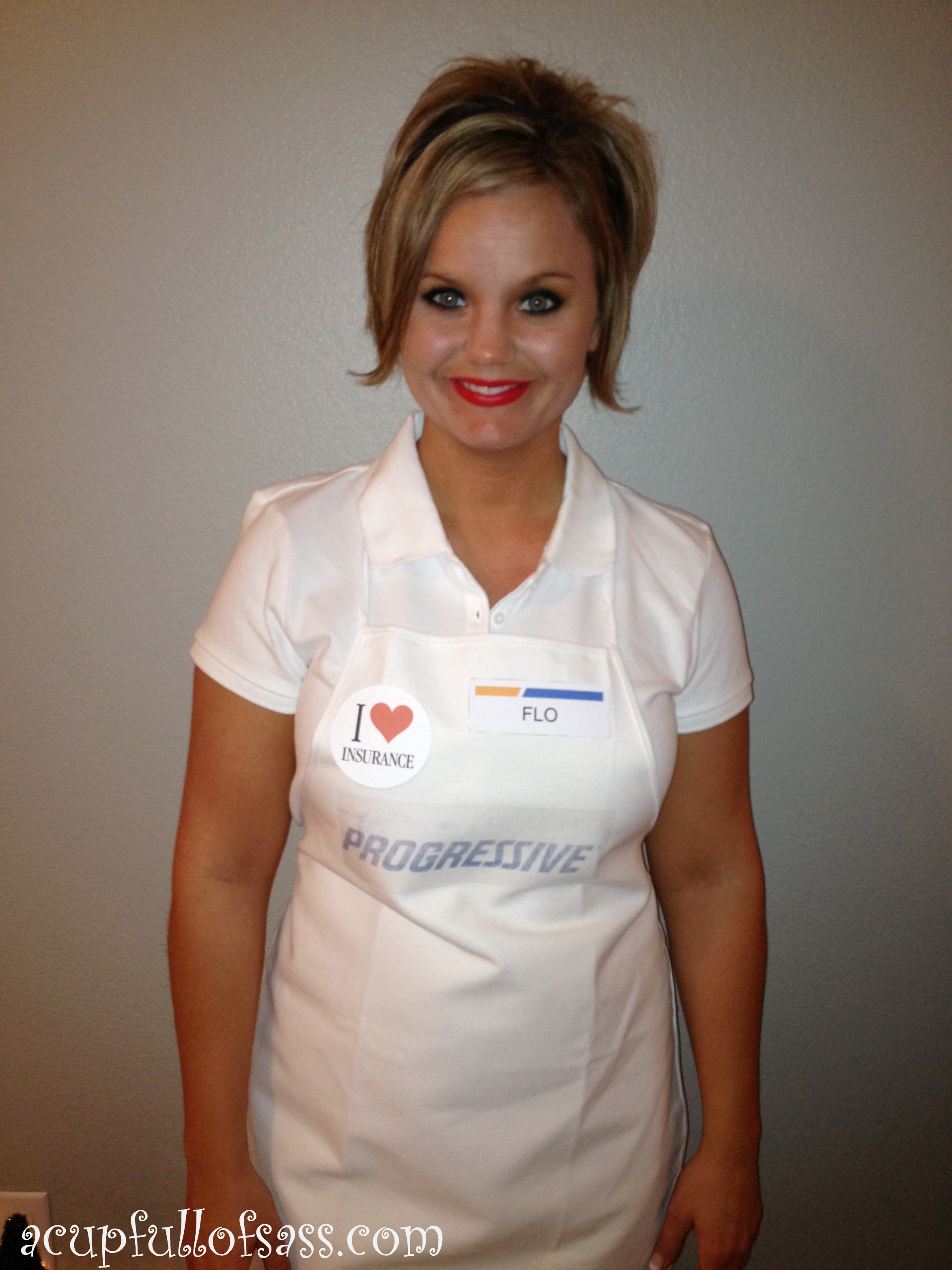 This costume was so much fun I almost want to do it again. So easy and inexpensive.  Check out my Starbucks DIY costume I made last year.  SO fun too!!