How fun are these Spooky Eyes Pretzel Bites for Halloween?! My kids love it when I make things like this. They are perfect for Halloween class parties or just an afternoon treat.
All you do is place a square shaped pretzels on a lined baking sheet and top each with an unwrapped Rolo. Place in oven for about one-two minutes, or until chocolate looks semi-soft. Don't leave in there too long. You don't want the Rolos to melt completely. You want to Rolo to keep its shape. Remove for oven and add a candy eye to each Rolo. Place in refrigerator for about ten minutes to harden. That's it. Now I will tell you that you cannot eat just one. Nope, I am sorry. I am just being honest.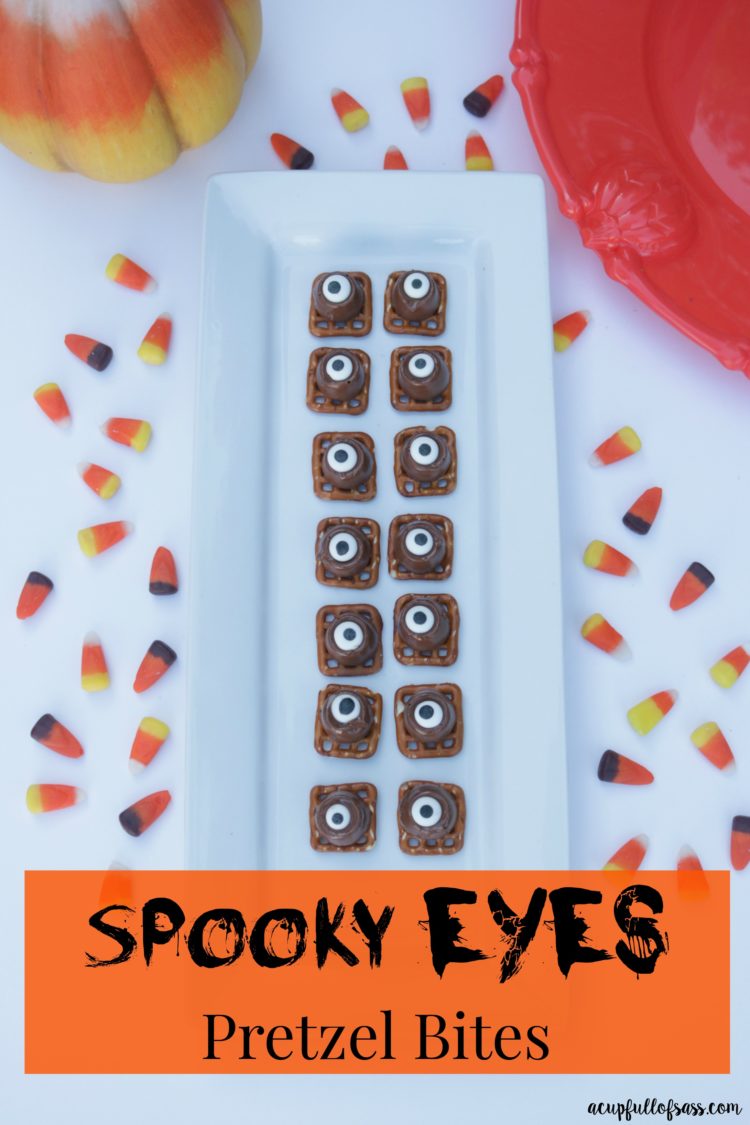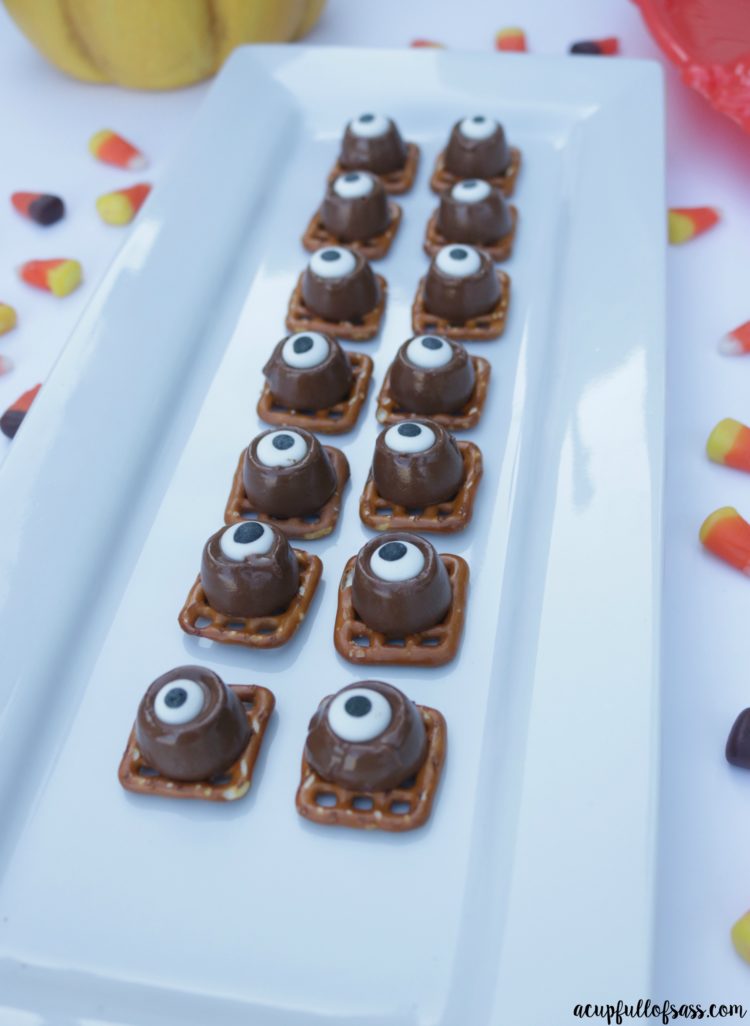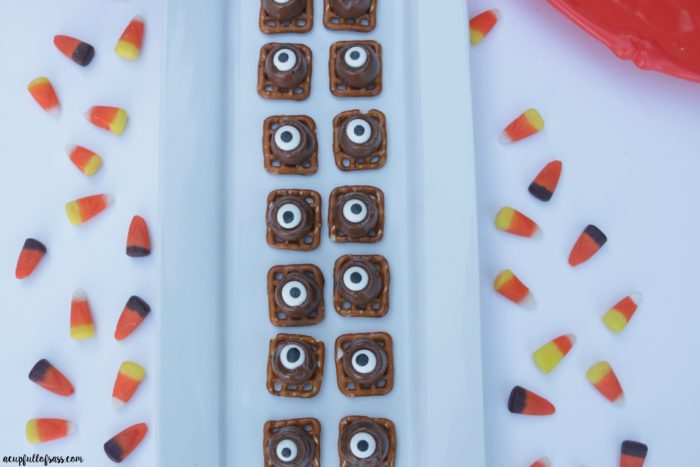 I also make similar ones around Christmas time that look like reindeer. Change it up for every holiday.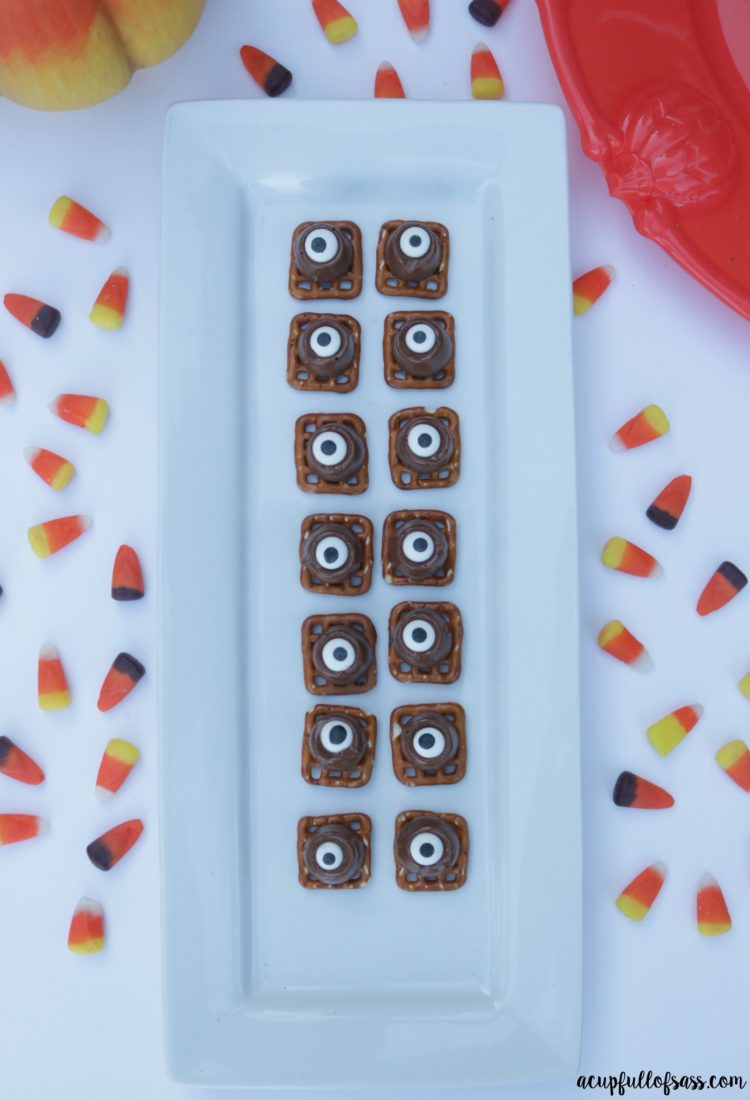 I hope this Halloween Treat makes it to your house this year.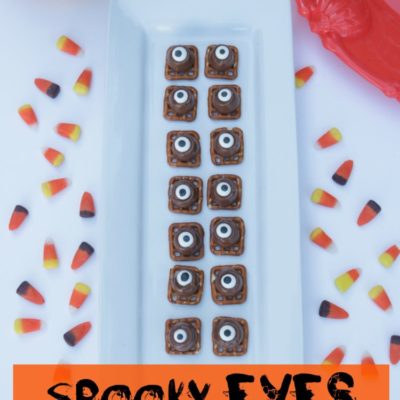 Spooky Eyes Pretzel Bites
Ingredients
Rolos

Square Pretzels

Candy Eyes
Instructions
Preheat oven to 275 degrees

Place pretzels on a lined baking sheet.

Unwrap Rolos and place on top of pretzels.

Place in oven for 1-2 minutes or until Rolos look soft. Do not cook too long. You want the Rolo to keep it's shape.

Remove from oven and add a candy eye to each Rolo.

Place in refrigerator to harden for about 10 minutes.

Enjoy