Make Heart Shaped Waffles for Valentine's Day! How fun are these? I used a heart waffle maker to make these adorable heart waffles. My kids love these. It's so cute and festive. The one I have is no longer avaiable, but I found another one here.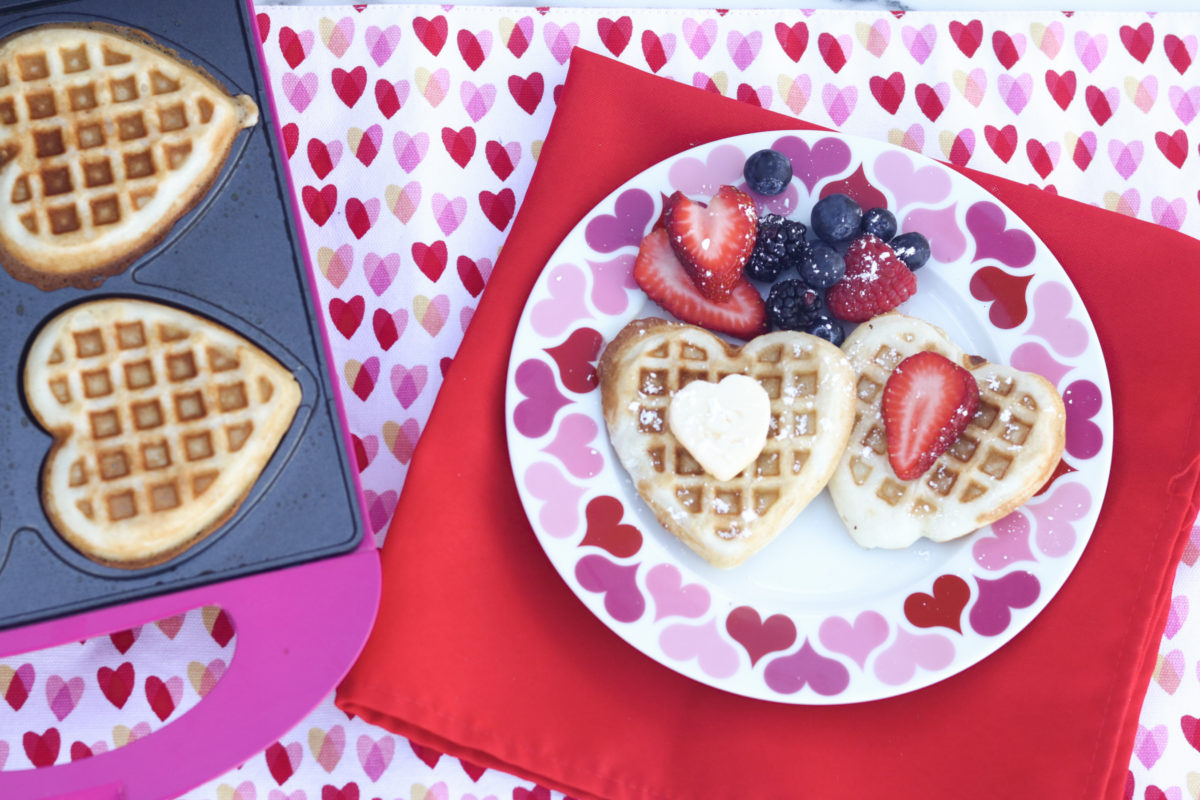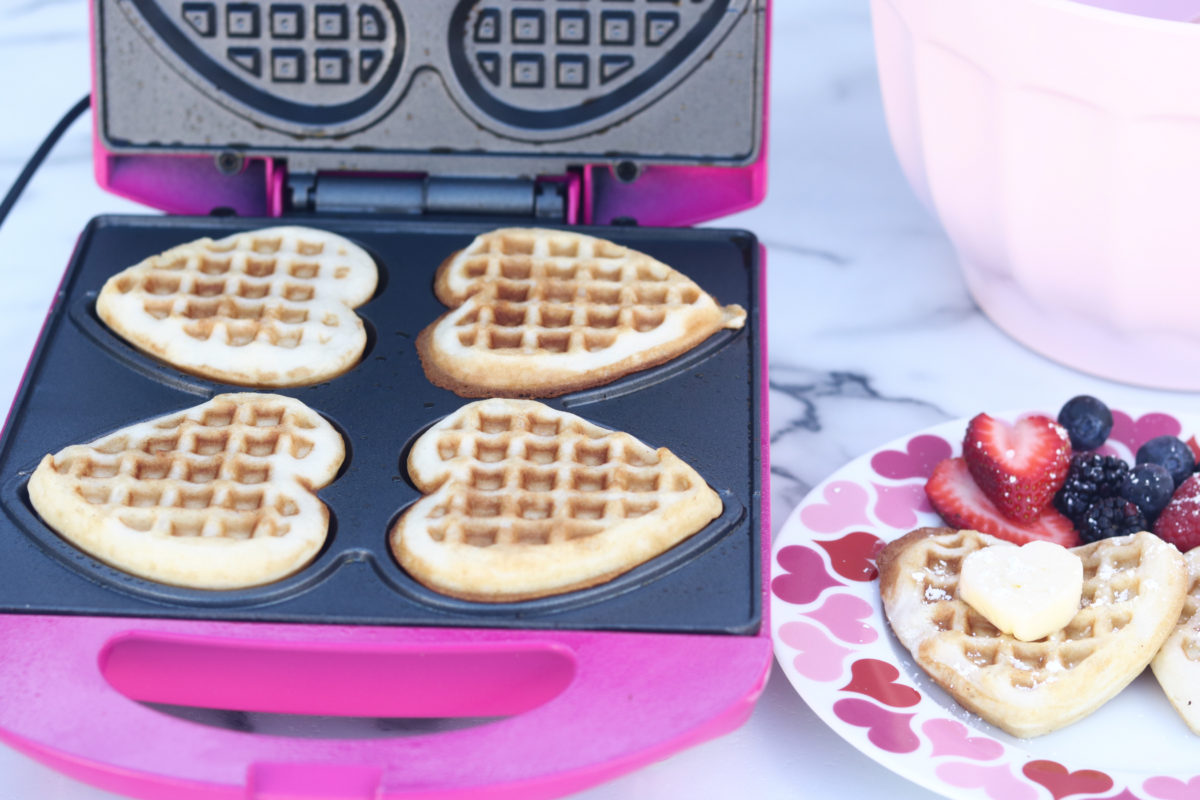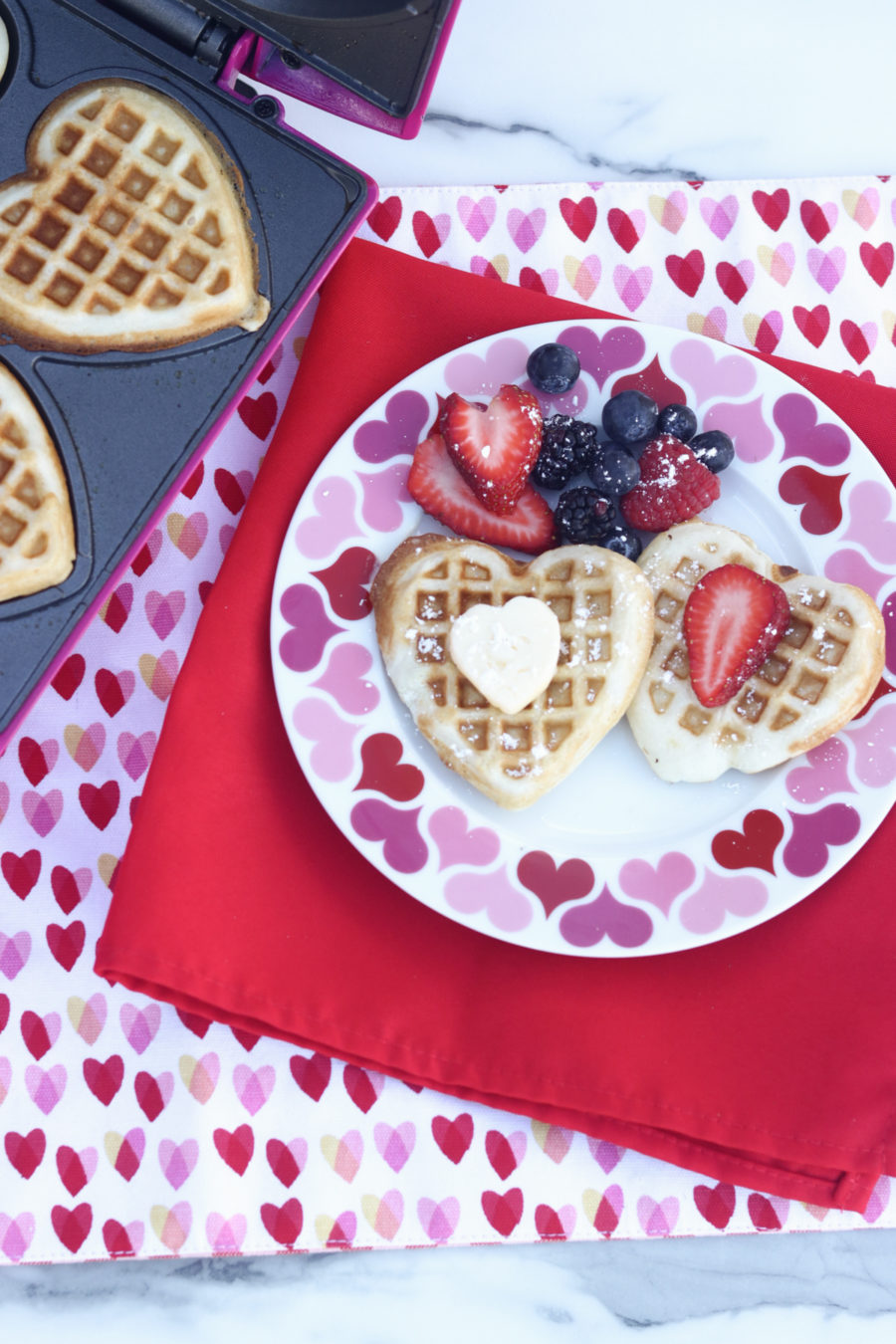 You can use any pancake mix or recipe you have to make the heart waffles. Add fresh fruit or any other your favorite toppings and enjoy.
The heart plates are from Crate and Barrel. I purchased them last year. You probably know by now, I love themes. So these plates were a must to go with the heart waffles.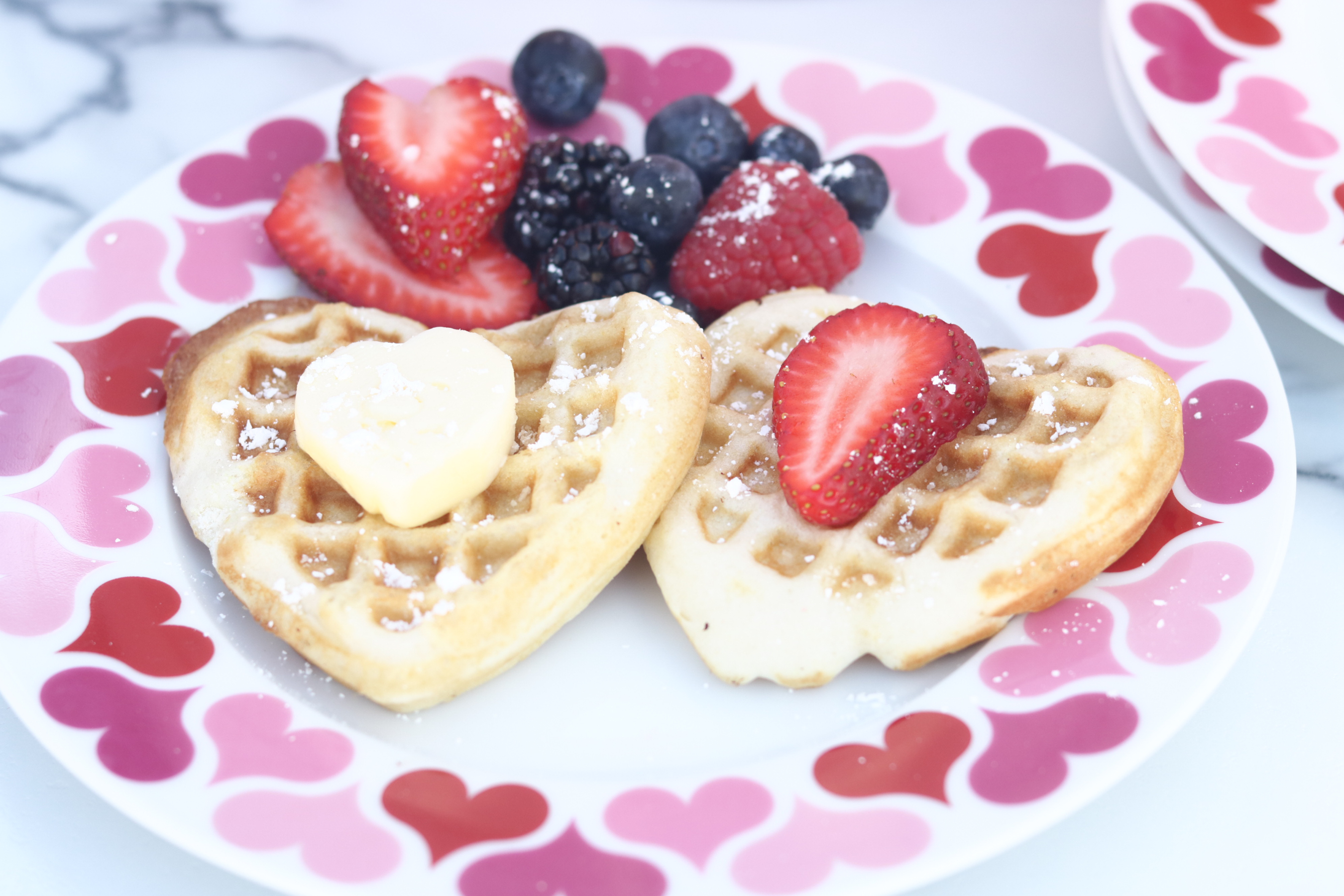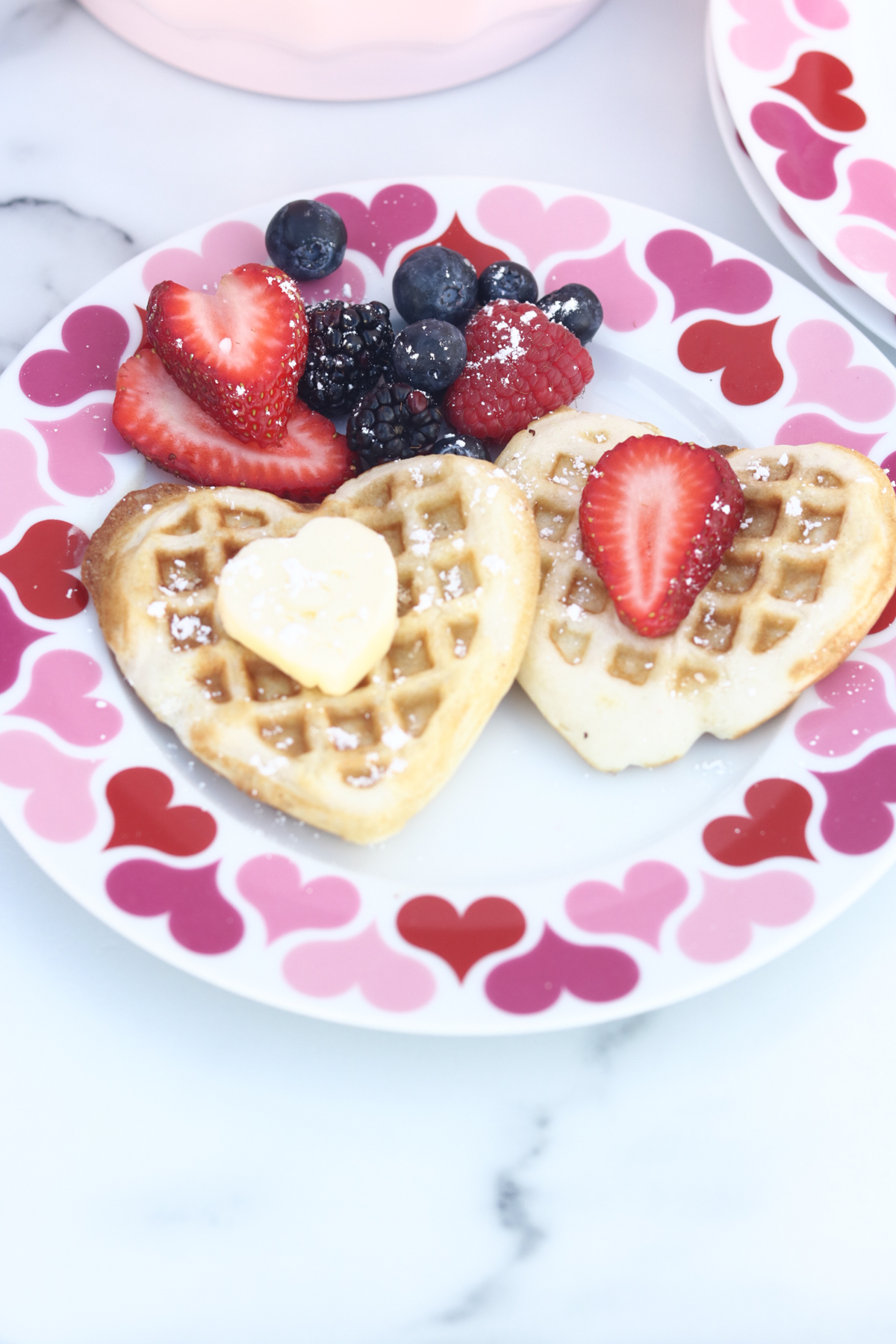 You can also make a large batch of waffles and put them in a Ziploc bag in the freezer. They can easily reheat in the toaster or microwave. This really makes my mornings a little less hectic.
Try this mini waffle maker for your heart shapped waffles.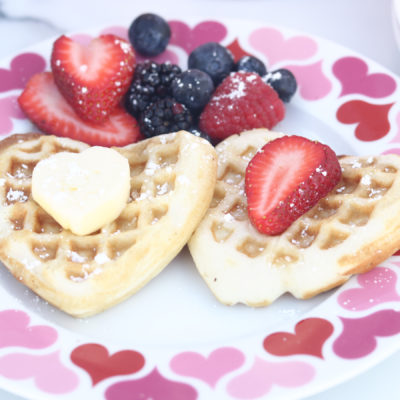 Heart Shaped Waffles
Ingredients
Pancake Mix of your choice
Instructions
Mix Pancake Mix of your choice by following the instructions

Plug in the waffle iron and let heat up for a few minutes. Once hot, spray with non-stick spray.

Pour waffle mix in the center of the griddle. Filling in the heart shape fully.

Close the lid and cook for 2-3 minutes. If they need more time close lid for another minute.