Creating a Hot Cocoa Bar is easier than you might think. You can do it at any time through the winter. This is such a fun thing for kids and it's great for the indoor winter months. It's also a great way to create memories with your kids that will last a lifetime.
I surprised my kids with this Hot Cocoa Bar one day after school. Let's just say, they were very excited!
Here are some of my tips and tricks on how I did it.
I filled a thermos with hot cocoa so everything was ready to go. Having a thermos worked out great because the kids love being able to get their own cup of hot cocoa.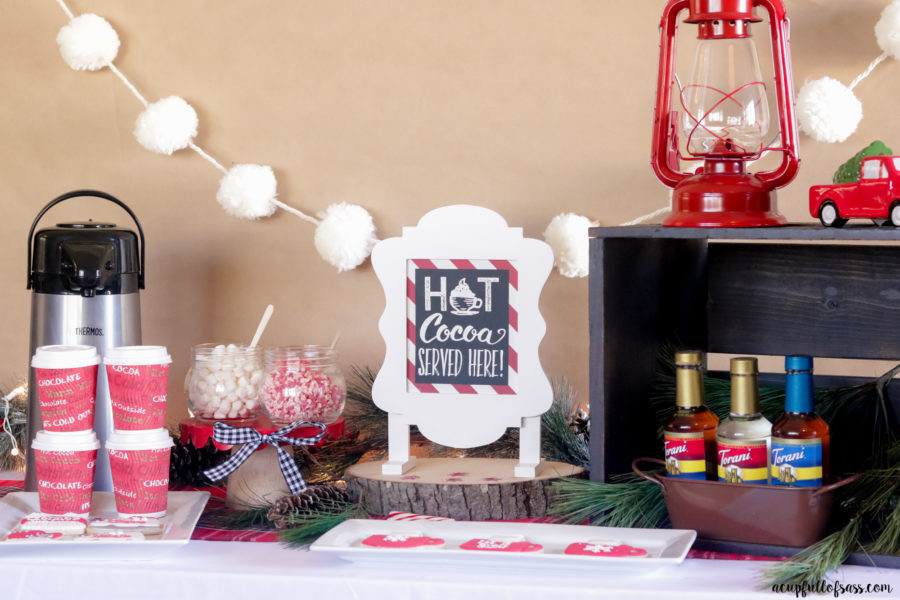 The hot cocoa cups, sign, and glass jars I found at Hobby Lobby. How cute are they?
Using things you already have on hand, is definitely the way to go. Most of the items I used I already owned, but I did share links of some of the items down below. I already had the red lantern and I knew it would look perfect on the table. I found it here.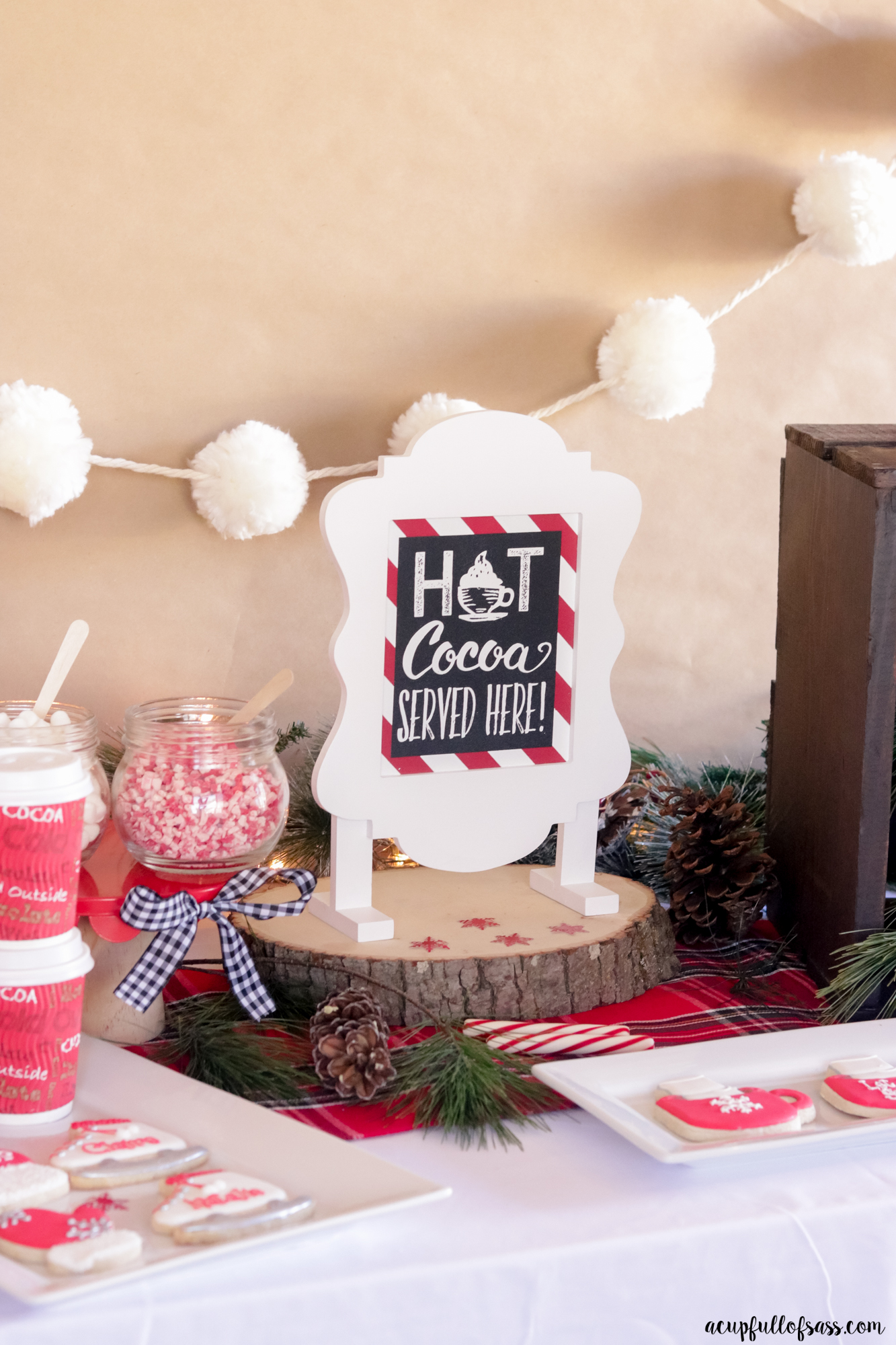 I used a wooden crate and a cake stand to help display items like the toppings. I only used marshmallows and crushed peppermints for my bar, but the ideas are endless. I then used small wooden spoons for easy serving. You can usually find these at any craft store.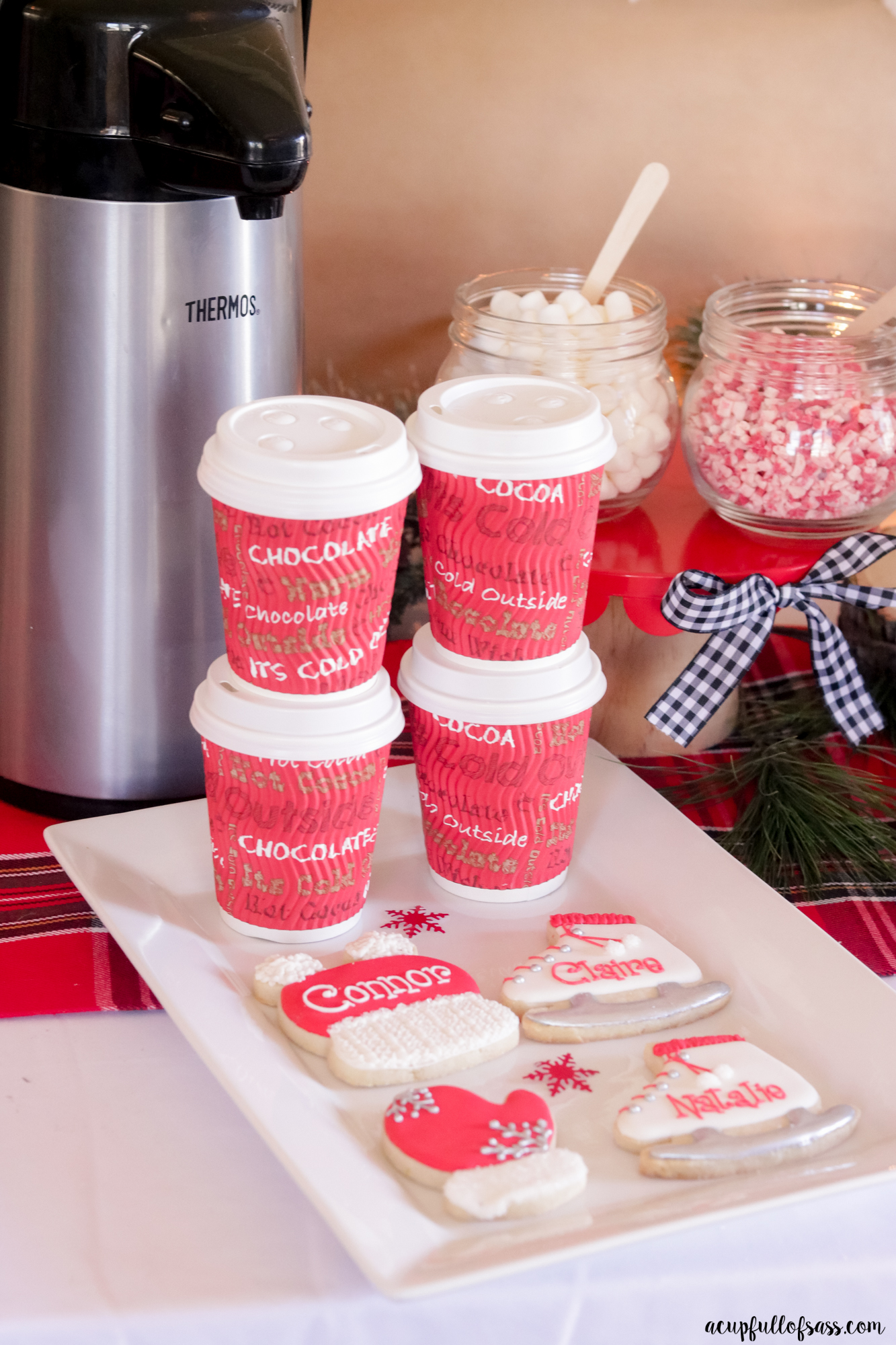 I used pinecones and garland to decorate the back of the table. Again, things I already had.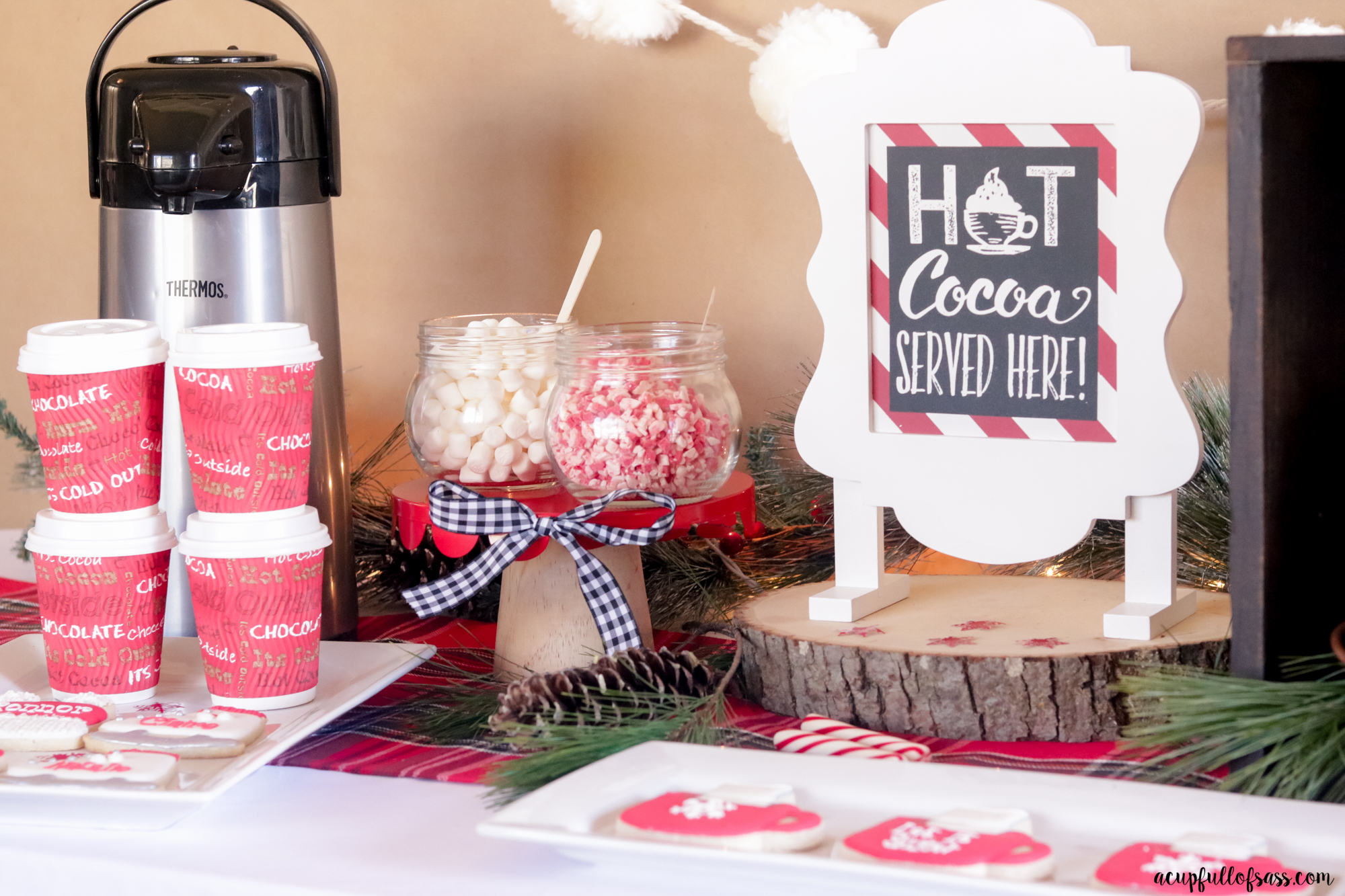 I had personalized ice skate shaped cookies for the kids because we were surprising them with a family ice skating the next day. This is one of our family traditions.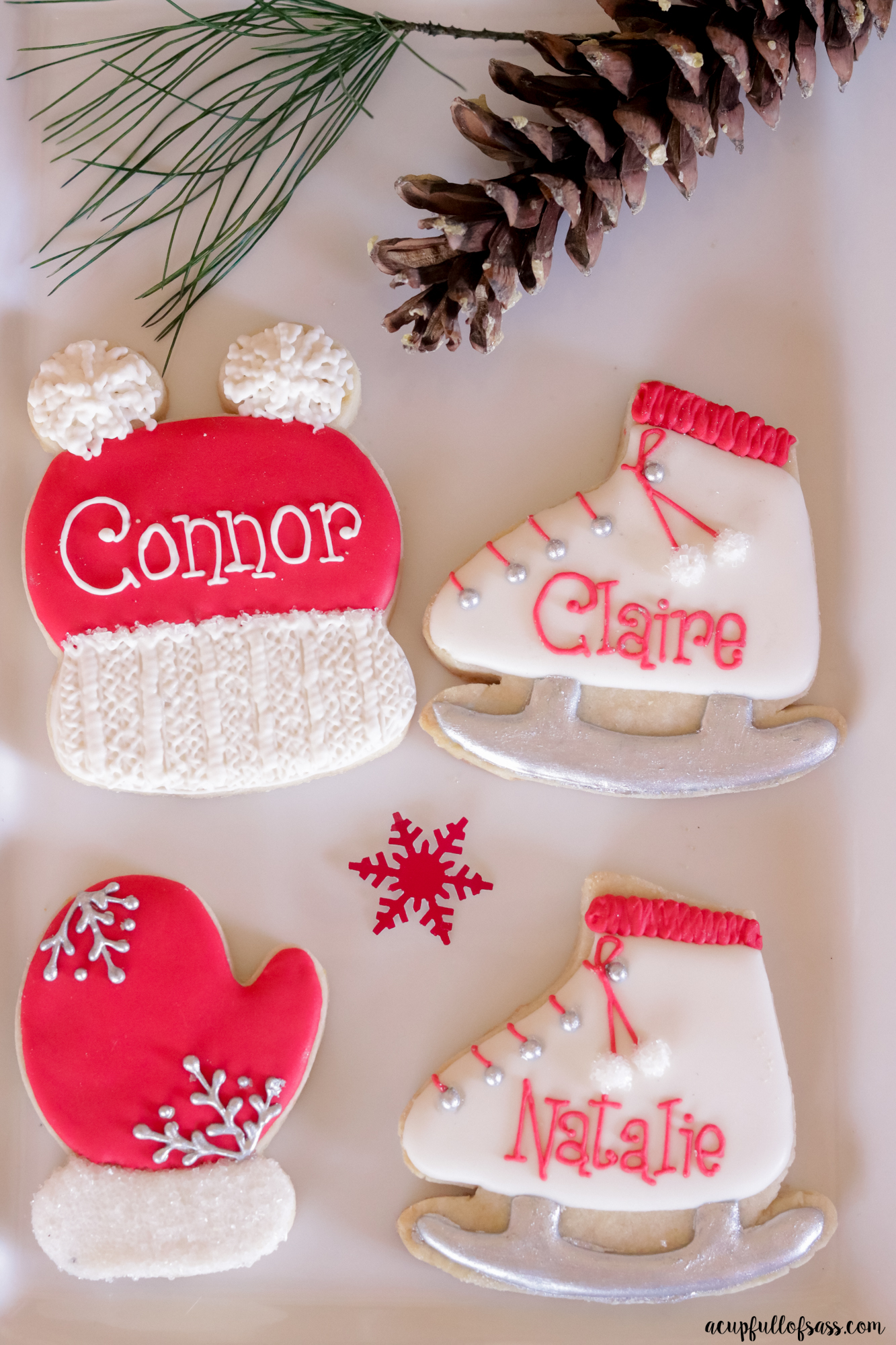 Of course, we needed cookies shaped like a cup of hot cocoa.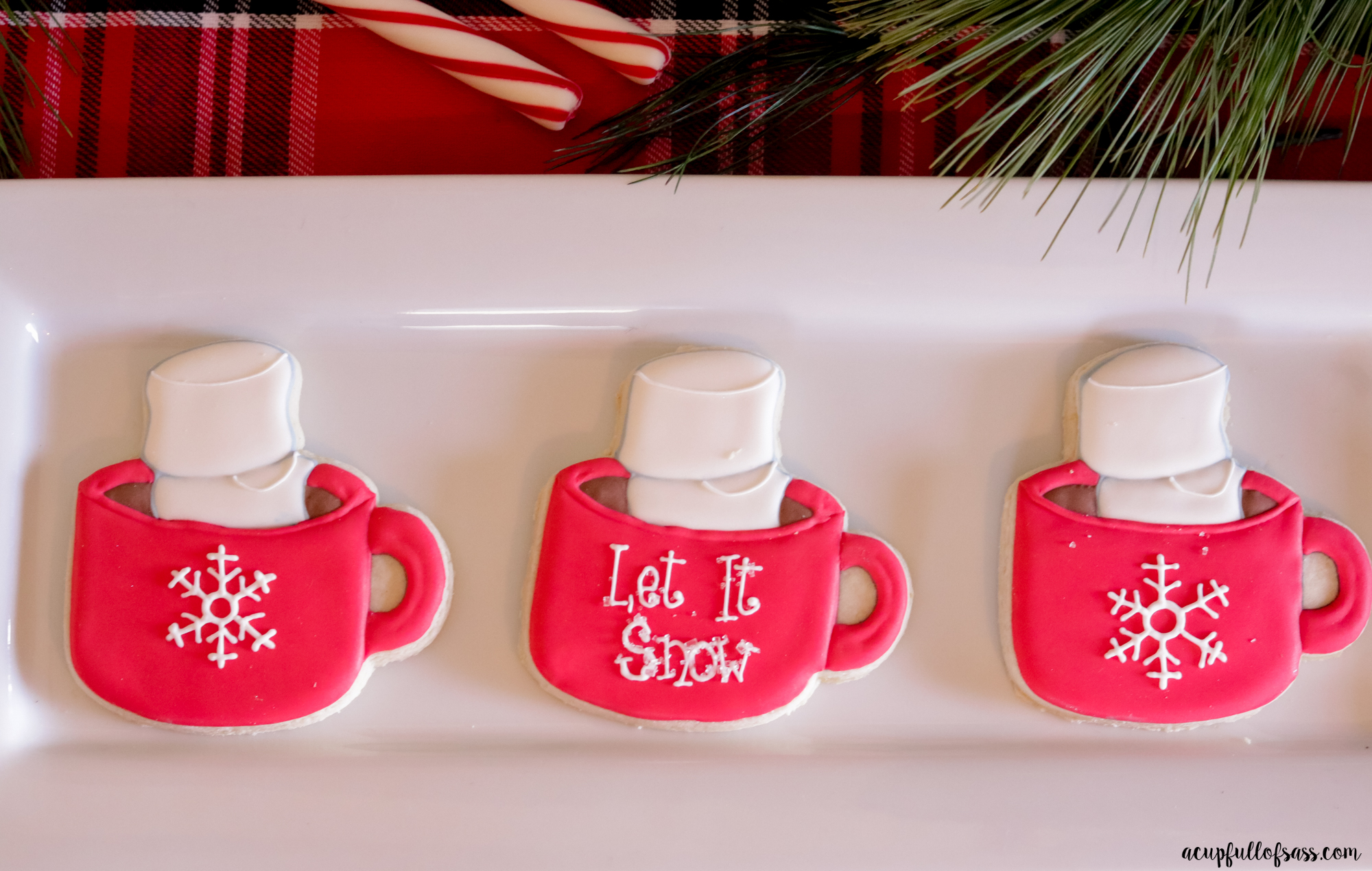 It's also a fun idea to add flavoring syrup to the bar. Not that hot cocoa needs anything additional.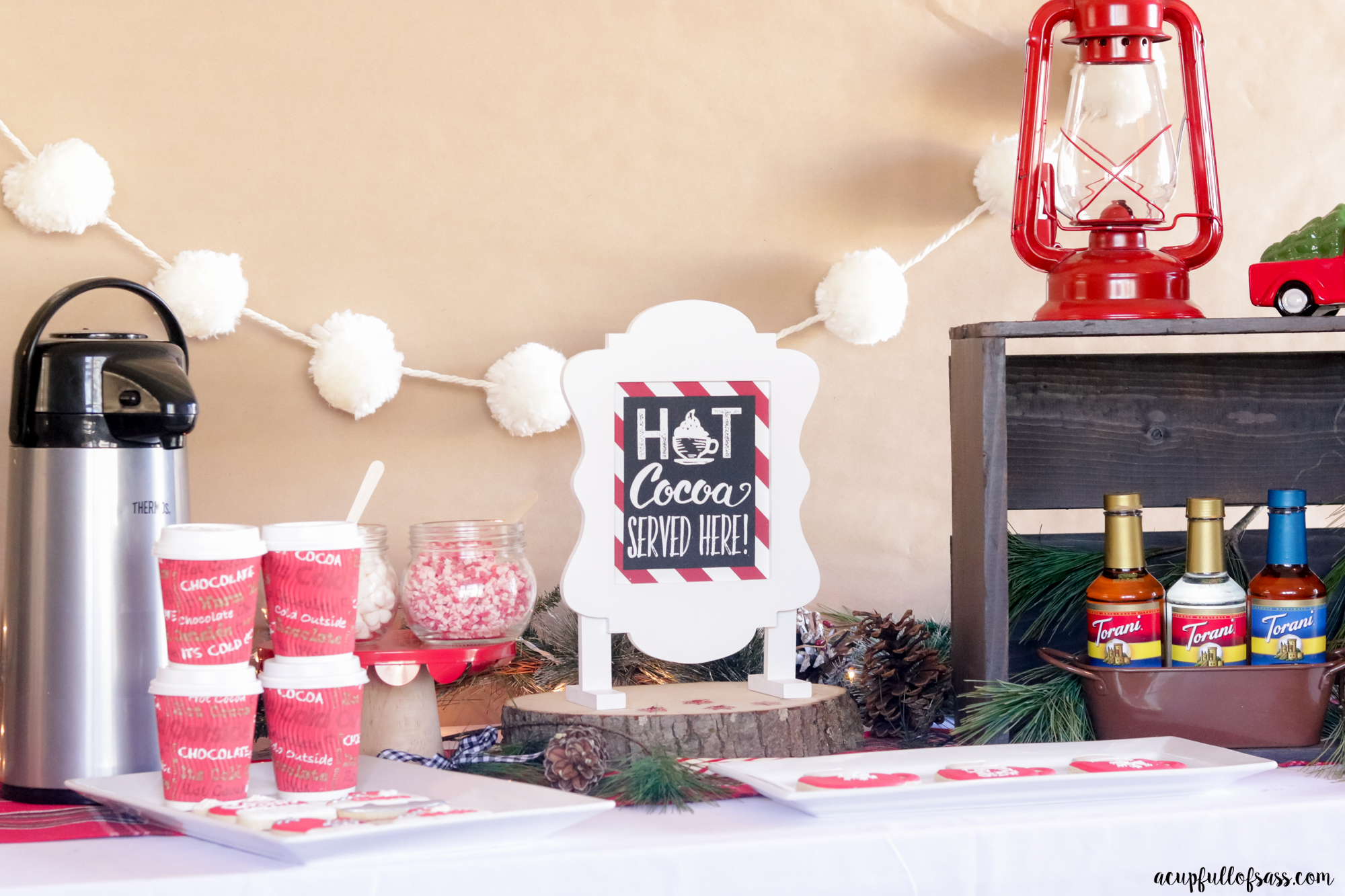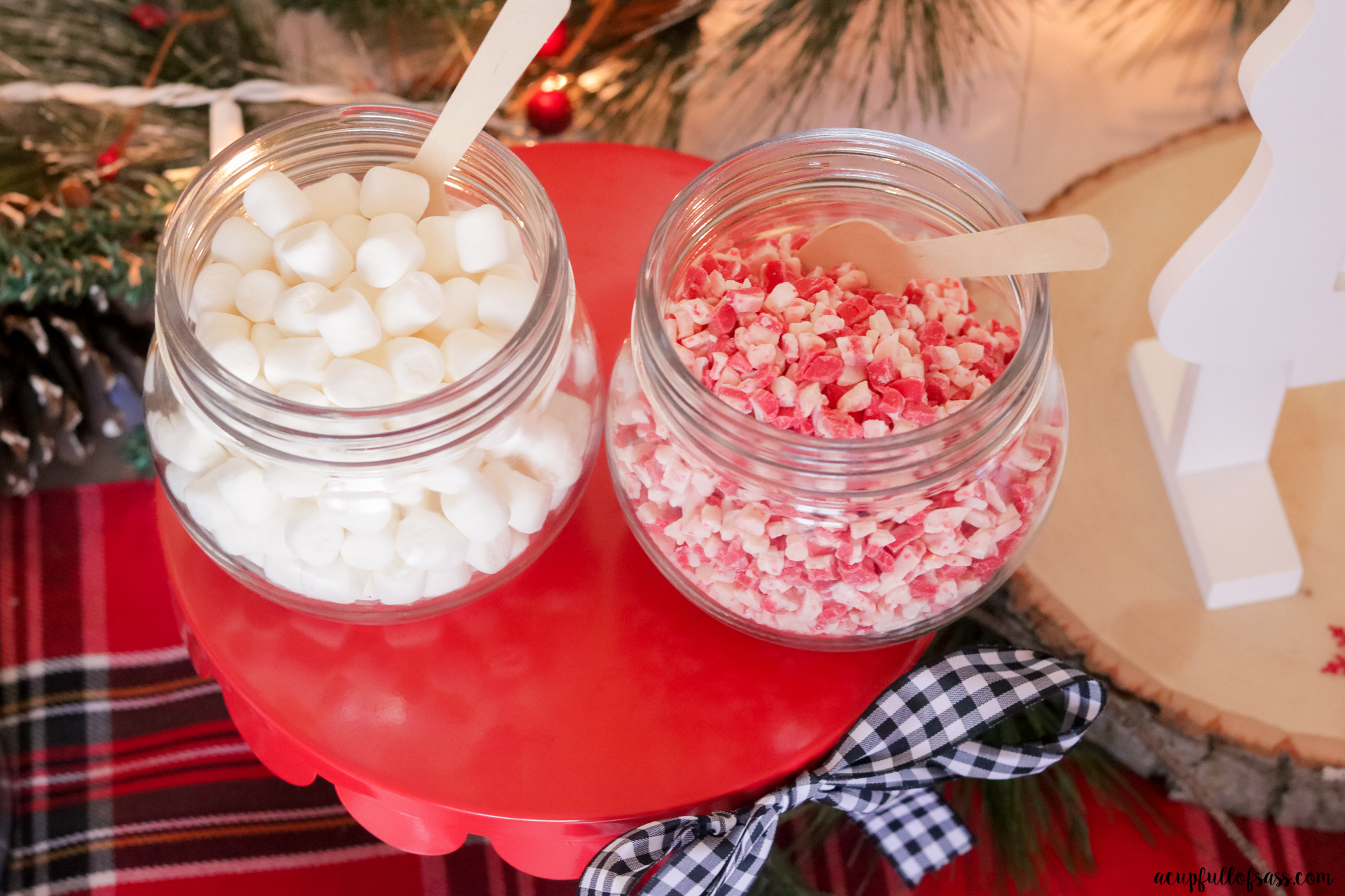 You could also host a hot cocoa bar holiday party for some friends or for some of your kid's friends. Any excuse to drink hot cocoa, right?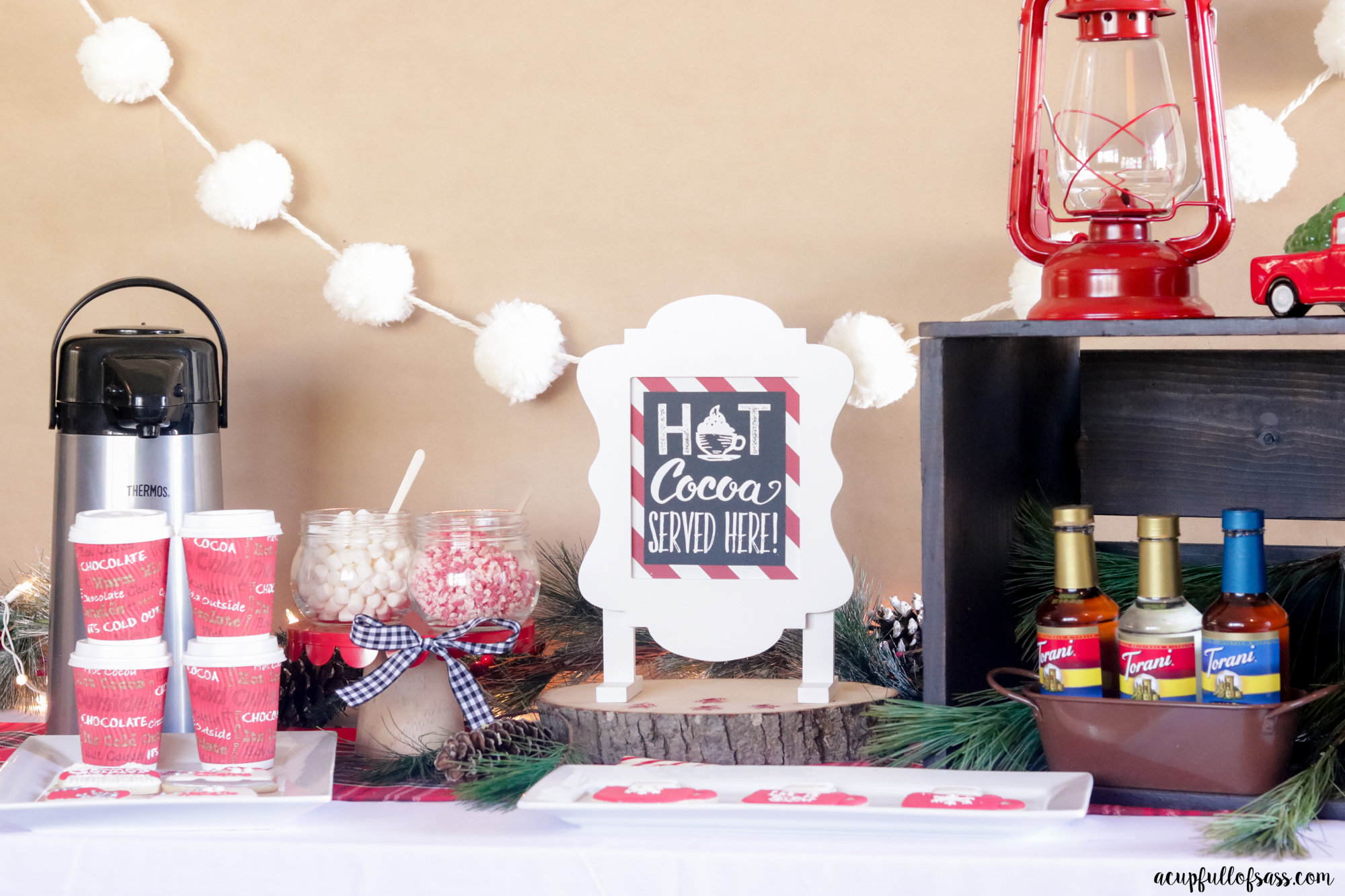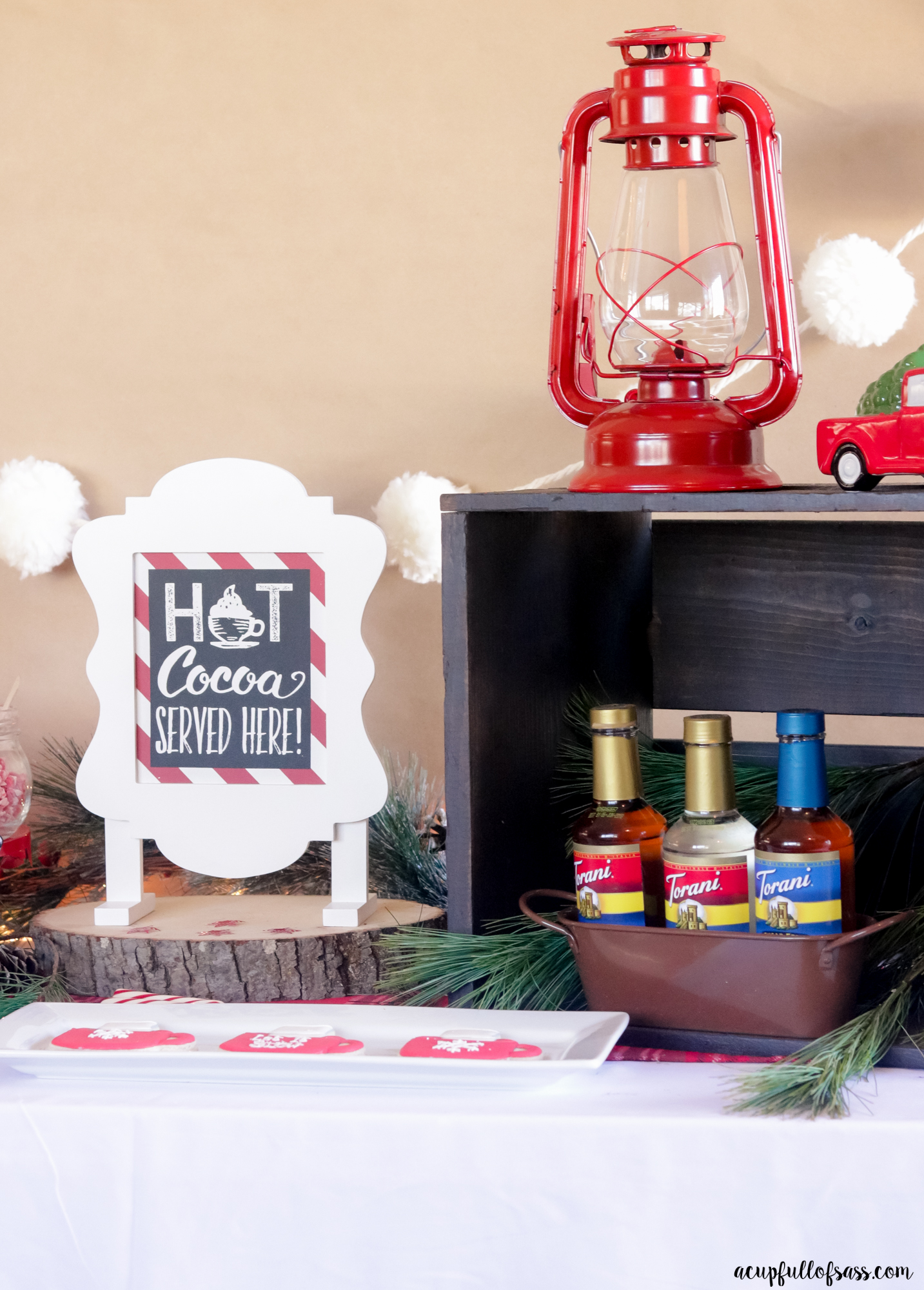 This hot cocoa bar ended up being one of my favorite parties to host. Don't you just love how it turned out? Hopefully, this gives you some ideas on how to create your own hot cocoa bar.
Items Used:
Hot Cocoa Cups – Hobby Lobby
Hot Cocoa Sign – Hobby Lobby
Red Lantern –  from my home (already owned)
Thermos –  from my home (already owned)
Glass Jars – Hobby Lobby
Wooden Spoon – Any craft store or here (already owned)
Snowball Garland – Target (already owned)
Cake Stand – Target (already owned)
Crate – from my home (already owned)
Pinecones and Real Garland – from my home (already owned
Plaid Table Runner – from my home (already owned)