Putting on a swimsuit is hard for so many woman. Me included. Over 80% of woman say they dread summer because of swimsuit season. Are you the mom who goes to the pool with her kids, only to put her feet in the water? I have so been there. No, really I have.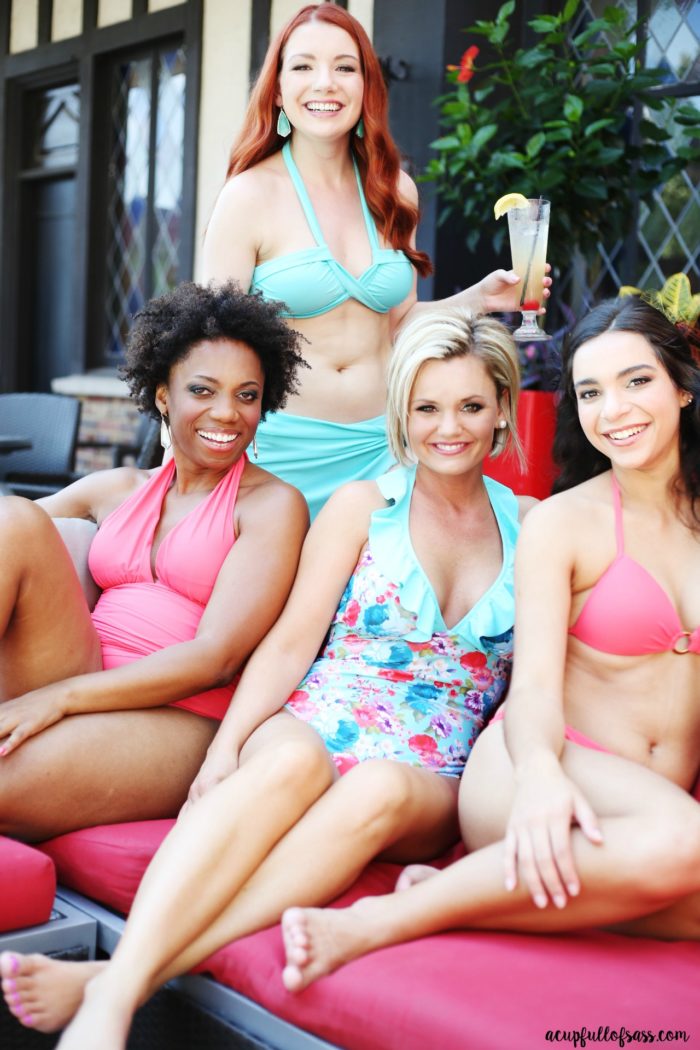 I recently had the opportunity to work with Lori Coulter, a Swimwear designer. She has so many different styles to choose from. Both ready- to-wear and custom order. Finding the right swimsuit is key to help you feel more confident. Lori Coulter swimsuits did just that for me. Her suits are known for impeccable fit and attention to detail. Her suits made me feel comfortable and confident.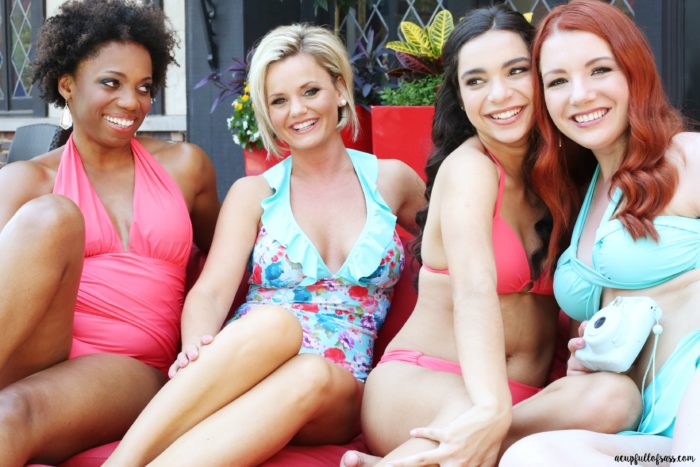 I fell in love with the Seraphina Ruffled Mallot design. It's a gorgeous one piece that is both sassy and sophisticated all in one. Let's remember, I am called A Cup Full of Sass for a reason. 😉 I went with both the black suit and the floral suit. The floral suit screams my name. You know I love floral anything. Check out my FB and Instagram account if you don't believe me. And you can never go wrong with the color back. It's such a classy look.
This floral suit was not even available to purchase from her site, until today. This is an A Cup Full of Sass Special Order Suit and Lori Coulter is offering it only to my readers. How awesome is that? It's only valid for three days, so if you love this print, don't wait. You can order it here.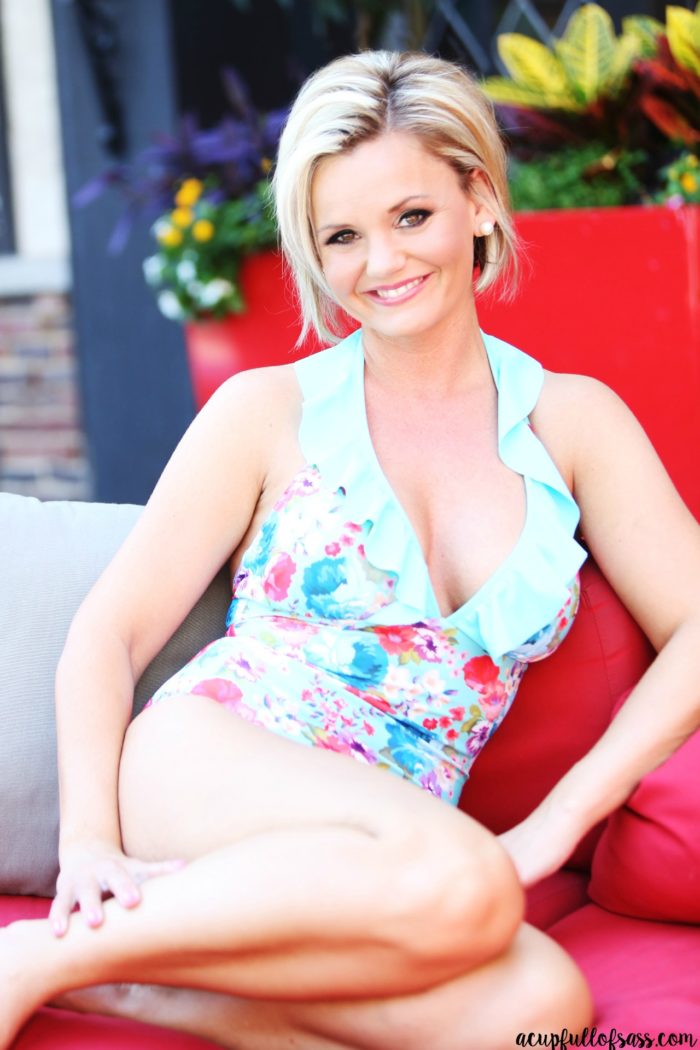 If you are in love with the black swimsuit, you can find it here.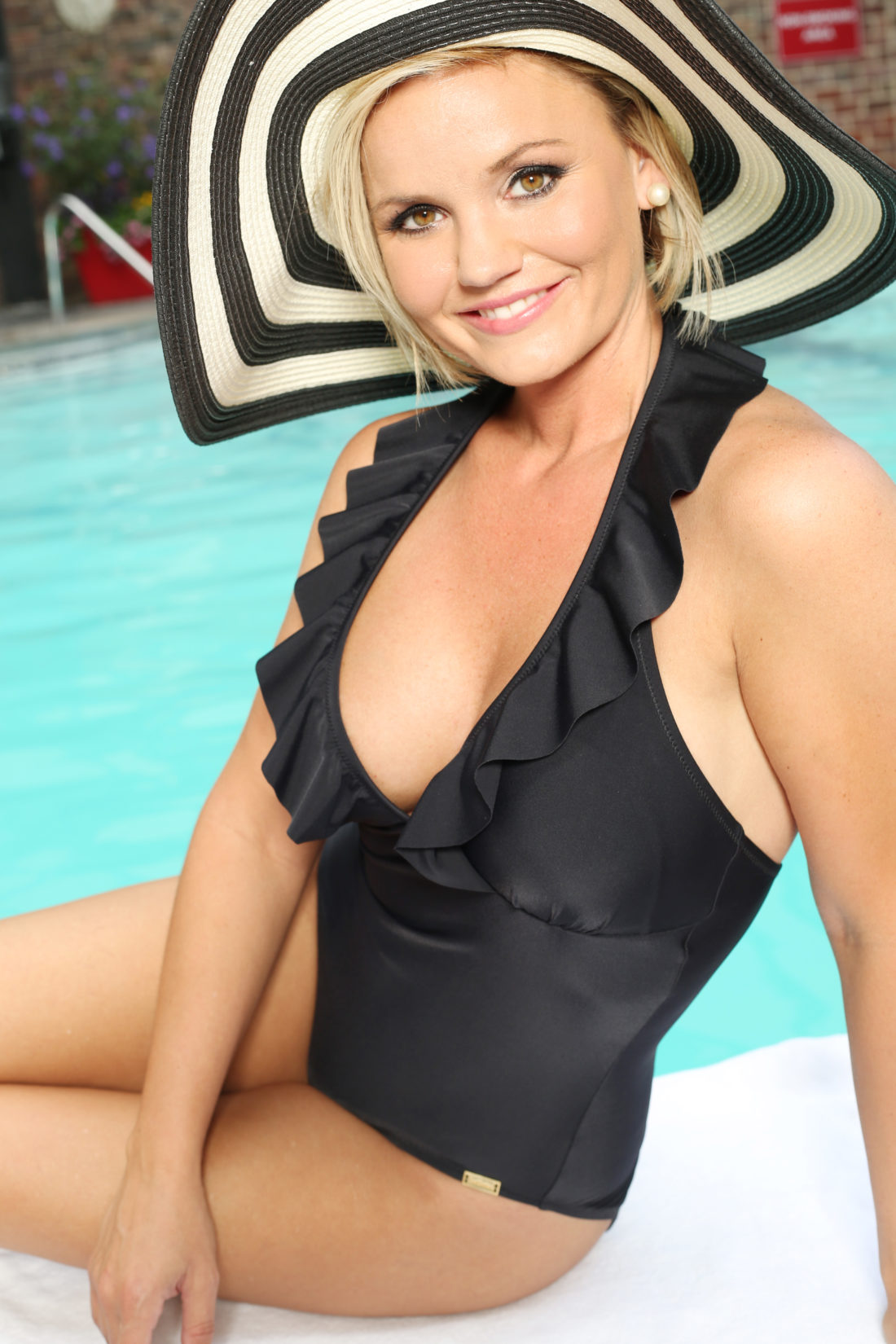 Being a woman is sometimes hard. So many of us have insecurities and doubt. I am so guilty of this. Lori Coulter encourages woman to #putonaswimsuit.
We need to come together as woman and embrace who we are. Put on a swimsuit and be proud of who you are. And find a suit that makes you feel confident and beautiful!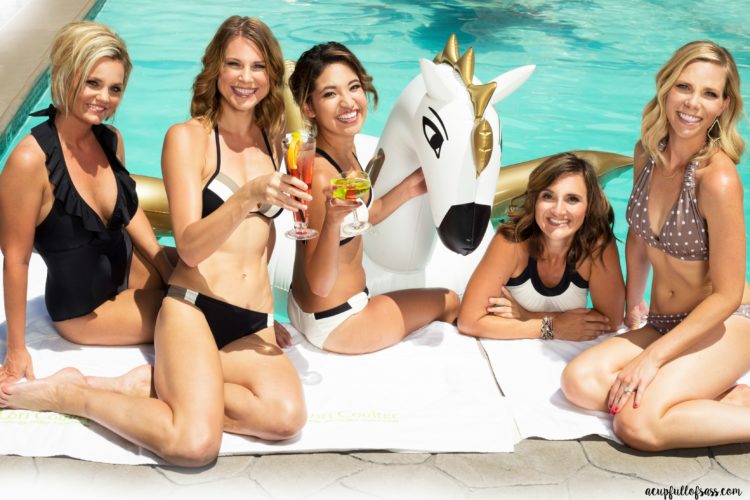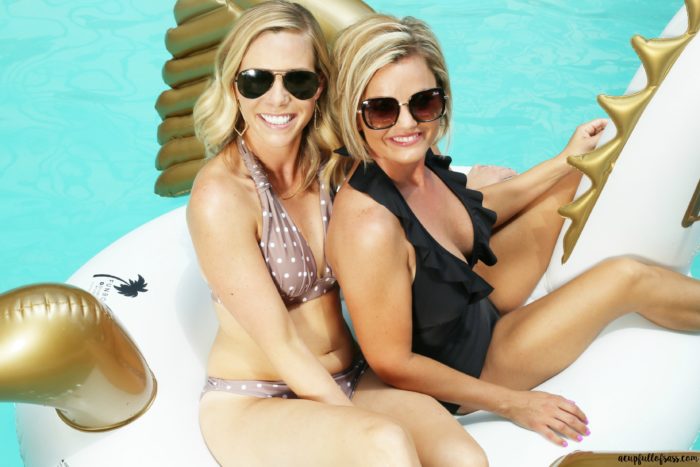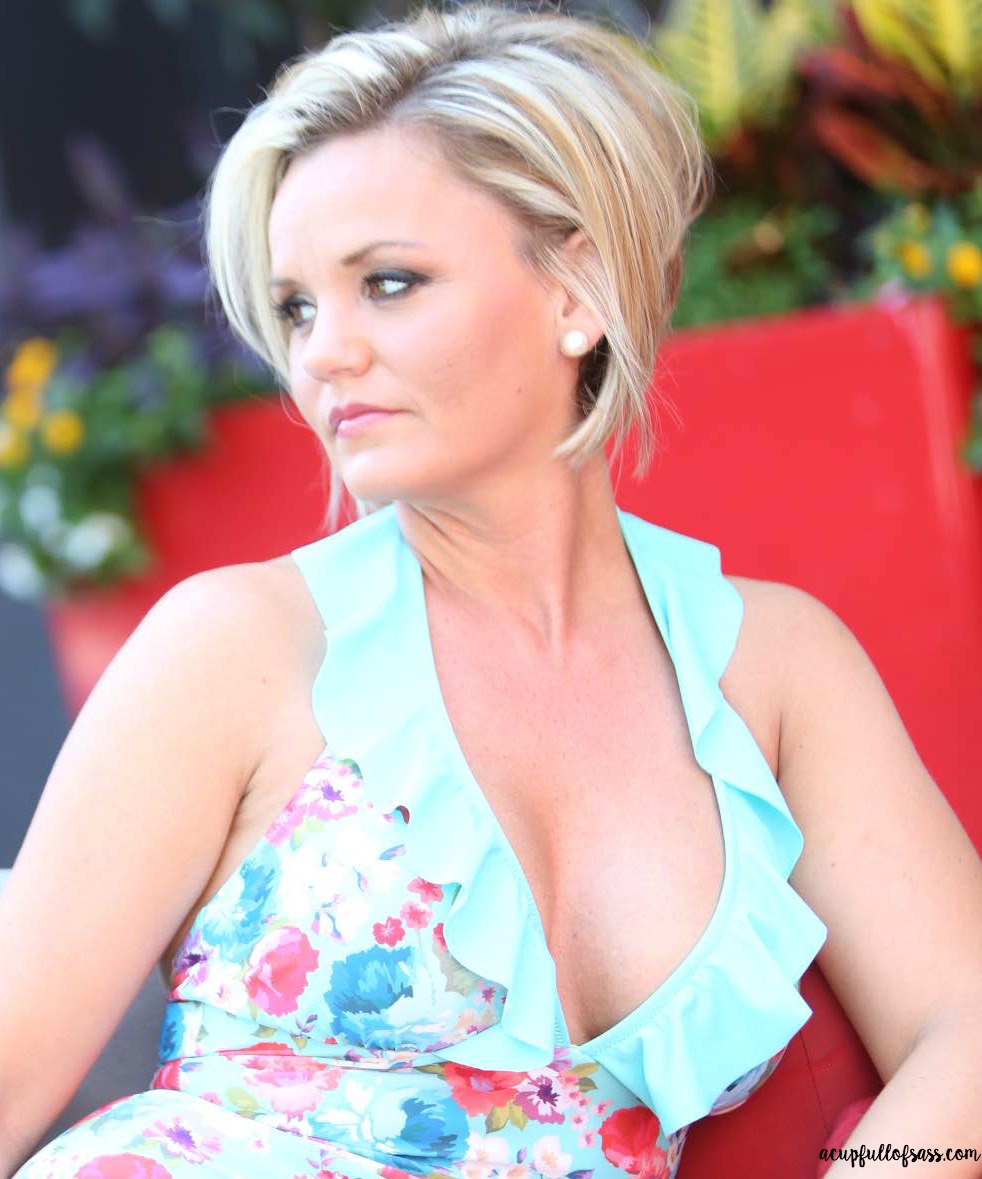 Here is some of Lori's other suits. Aren't they fabulous?!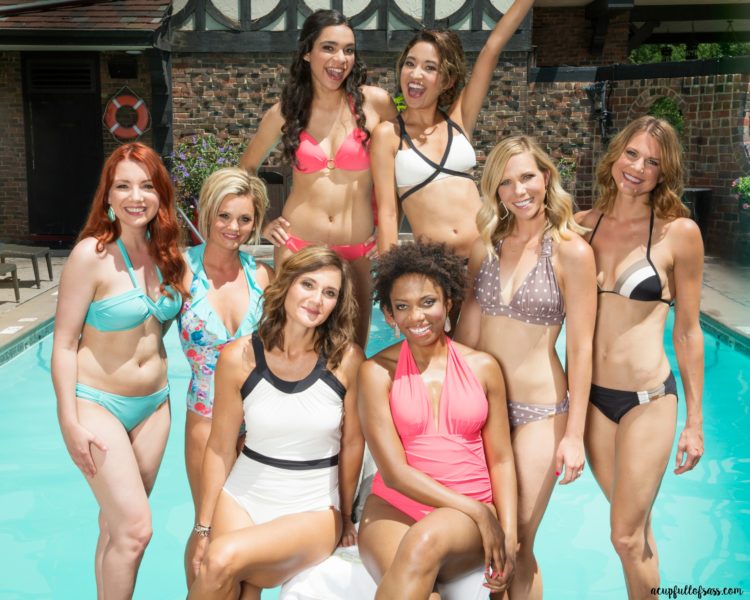 Remember the
Floral Swimsuit
is only available from July 22nd – July 25th, 2016.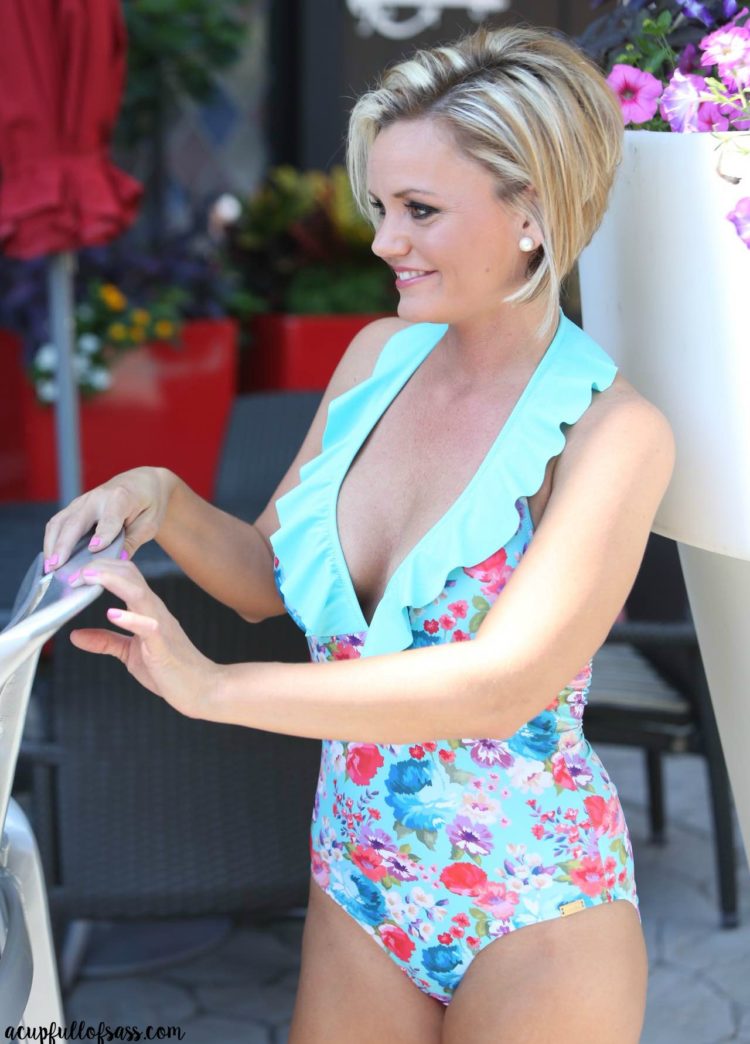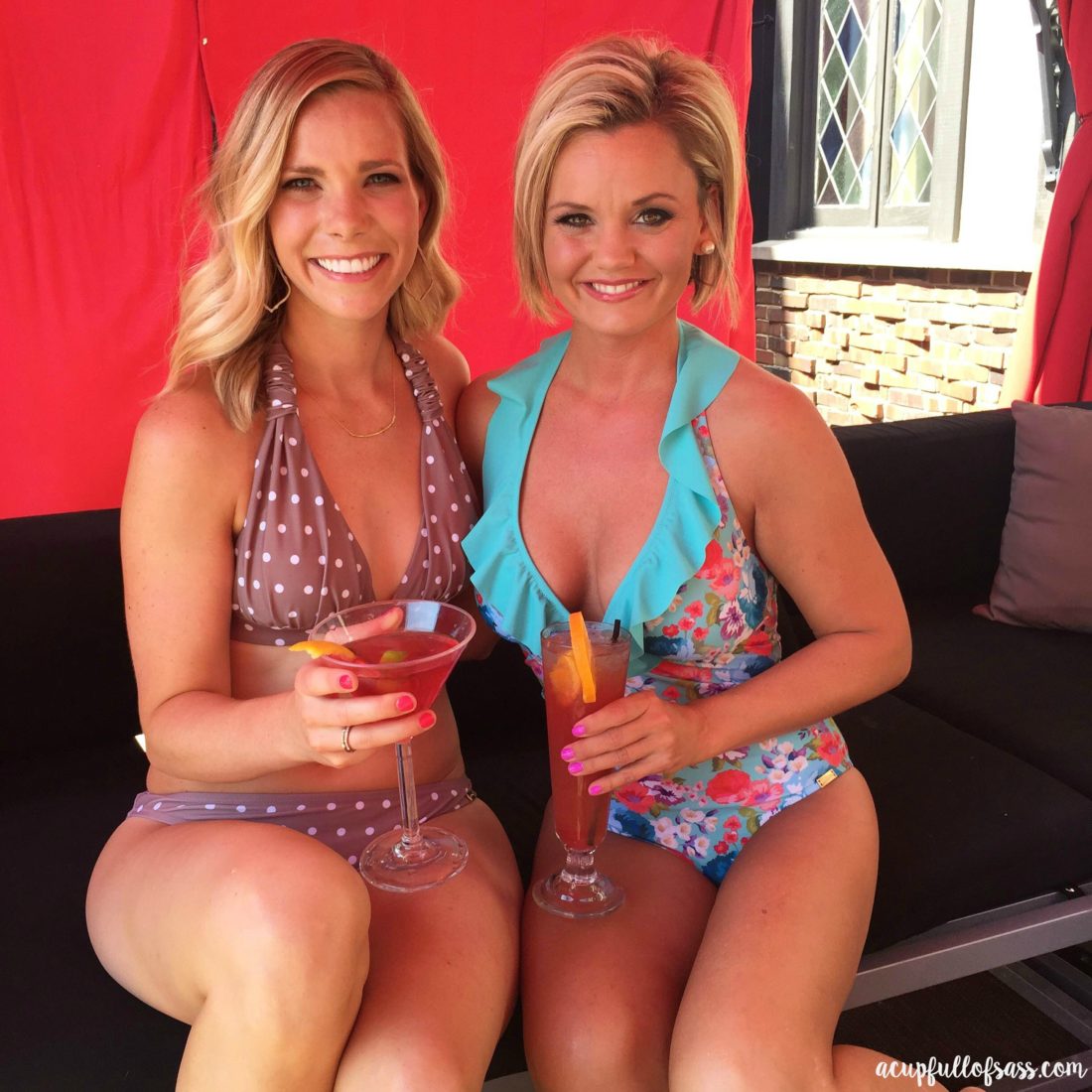 xoxo,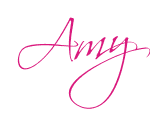 Facebook | Pinterest | Twitter| Instagram| Periscope