Last weekend I hosted my first ornament exchange party. I couldn't wait to share this with you! So you would know how to host an ornament exchange party too. You know me, I don't keep things like this to myself.  I love sharing these things with you, my reader.
Location
I decided to have the Christmas Ornament Exchange Party at a local restaurant that my girlfriends and I love. They have amazing food with the perfect atmosphere. We had a room reserved that was off from the main dining area. This was perfect! You could also have the party at your home. It's just your preference.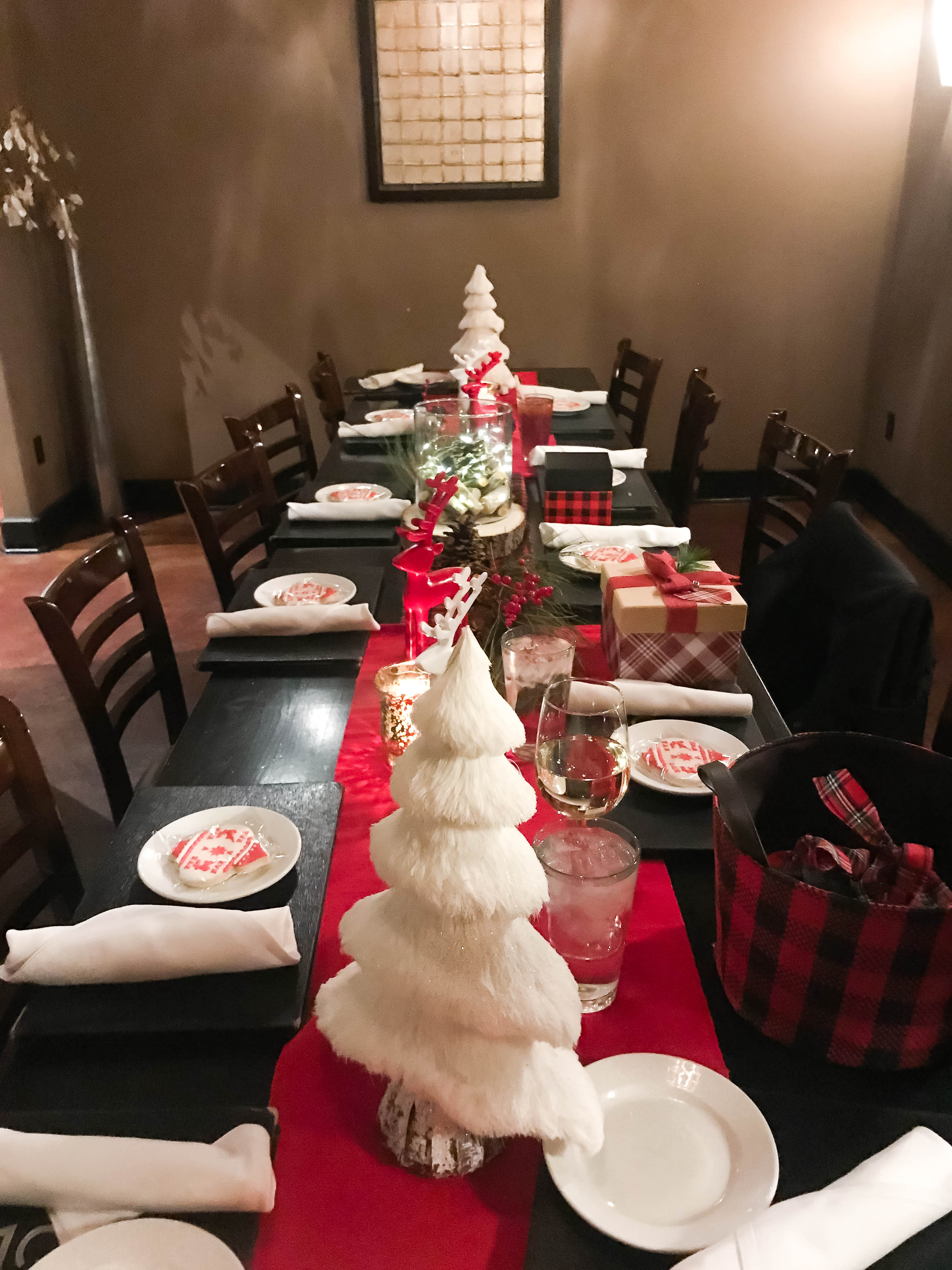 Invitations
Here is the invitation I made. In addition to bringing an ornament, I also asked for each guest to bring a non-perishable food item to donate to a local kids program.  It's such a great organization and every bit of food helps.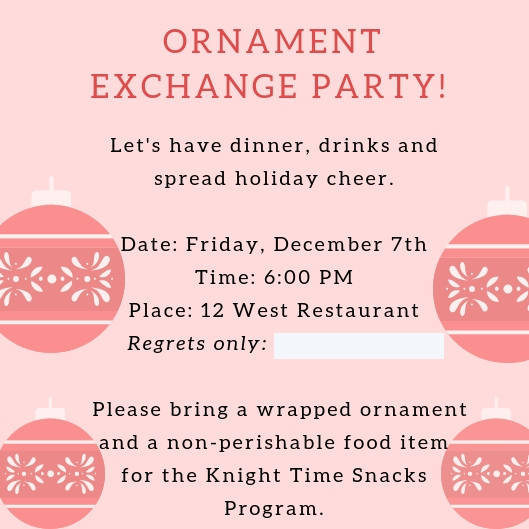 Ornament 
You can set an amount of how much to spend on the ornament. I think we set ours between $10 – $12.
Table Decorations:
I brought my own decorations from home. This isn't necessary, but I am a theme person and hosting and entertaining is something I enjoy doing.
I used three table runners, reindeer, pinecones, mixed Pine Spray arrangements. Along with red Christmas ornaments, red berry stems and votive candles. For the centerpiece, I used a clear glass cylinder and filled it with little pieces of Birch Mini Logs, pinecones and a battery operated twinkle fairy lights. I then used a slice of tree wood to hold the glass cylinder on.
I found the Reindeer at TJMAXX. Again, they went perfectly with my theme.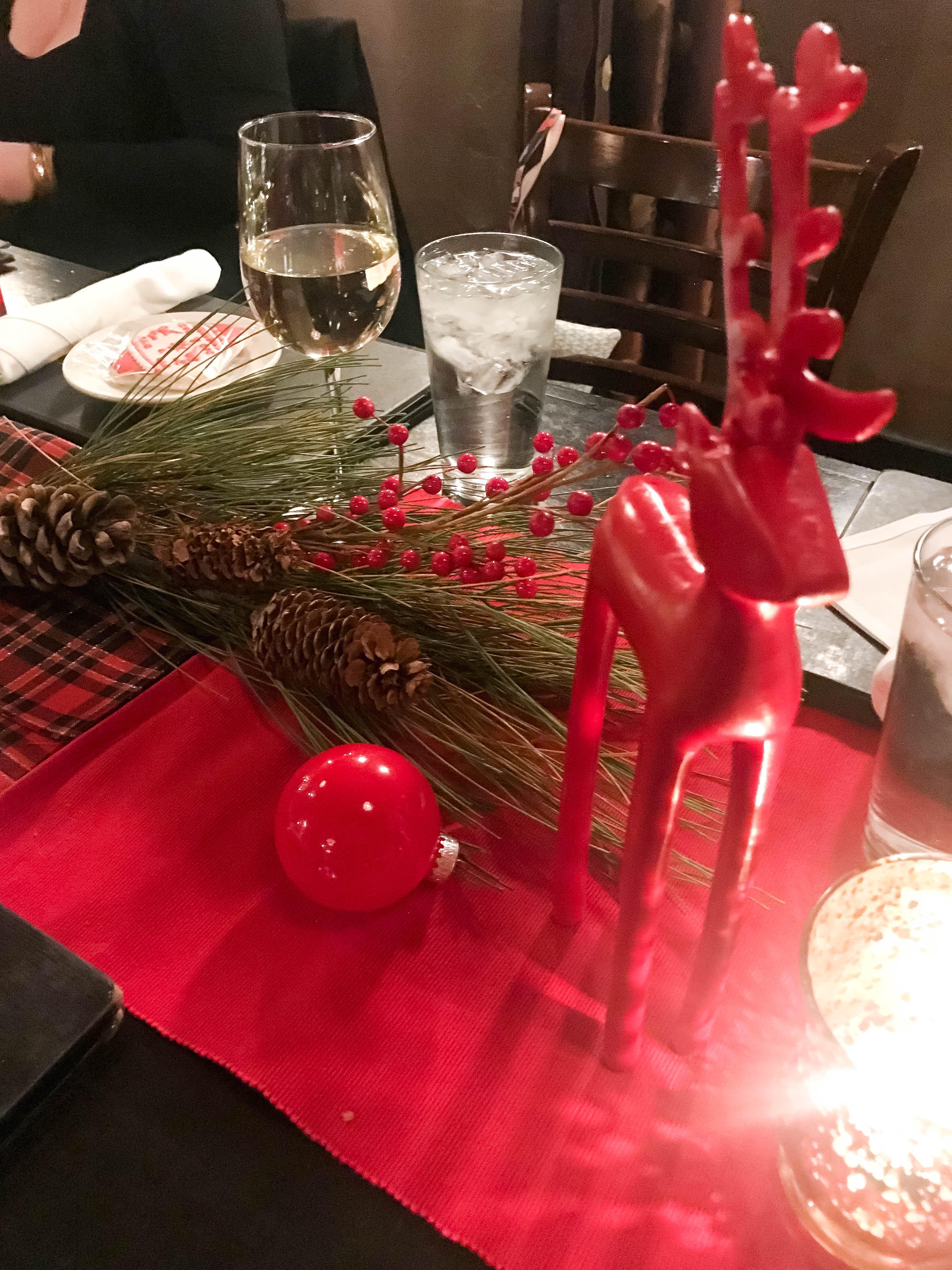 How gorgeous does this table look?!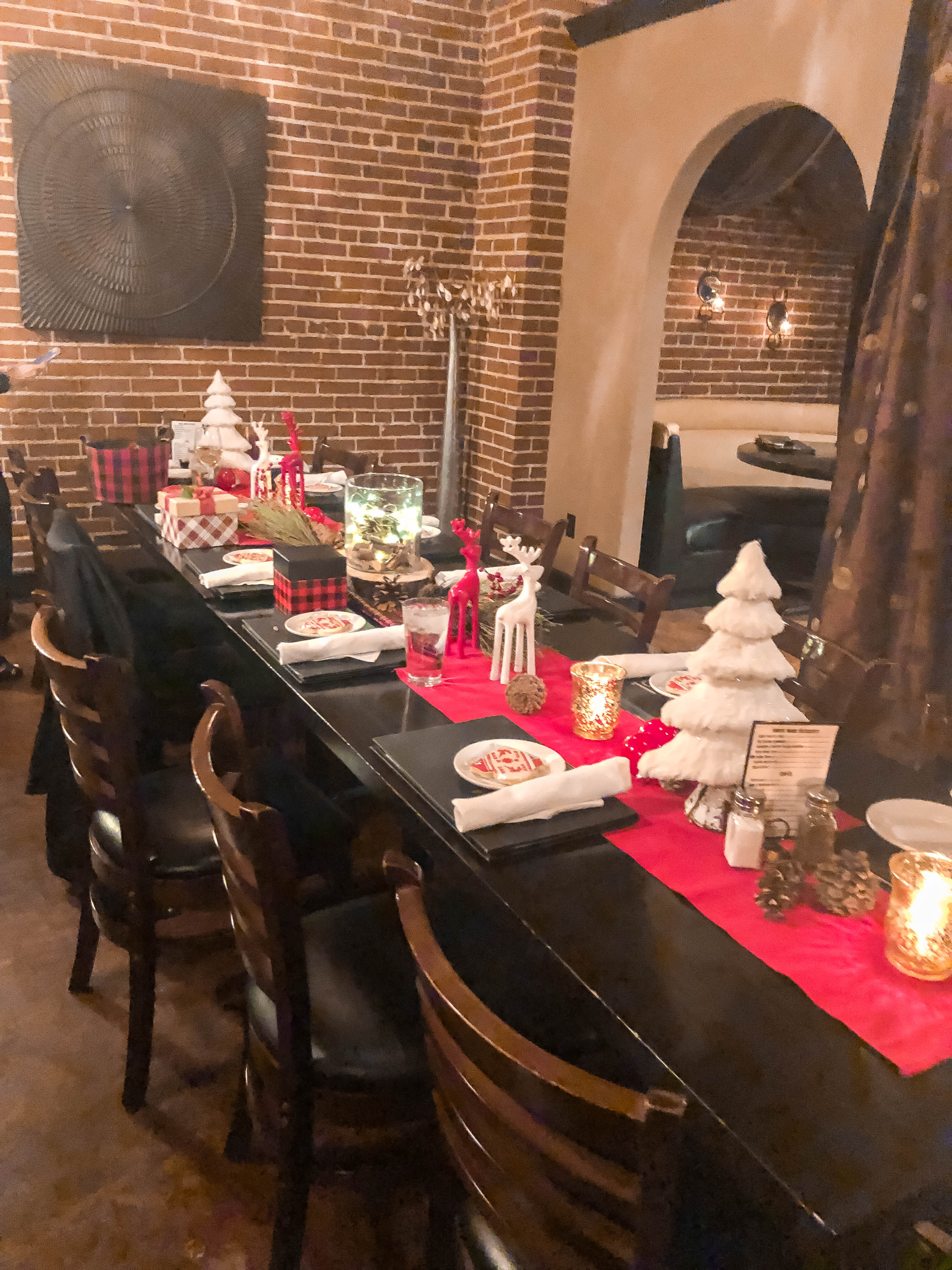 I am so happy with the way it turned out!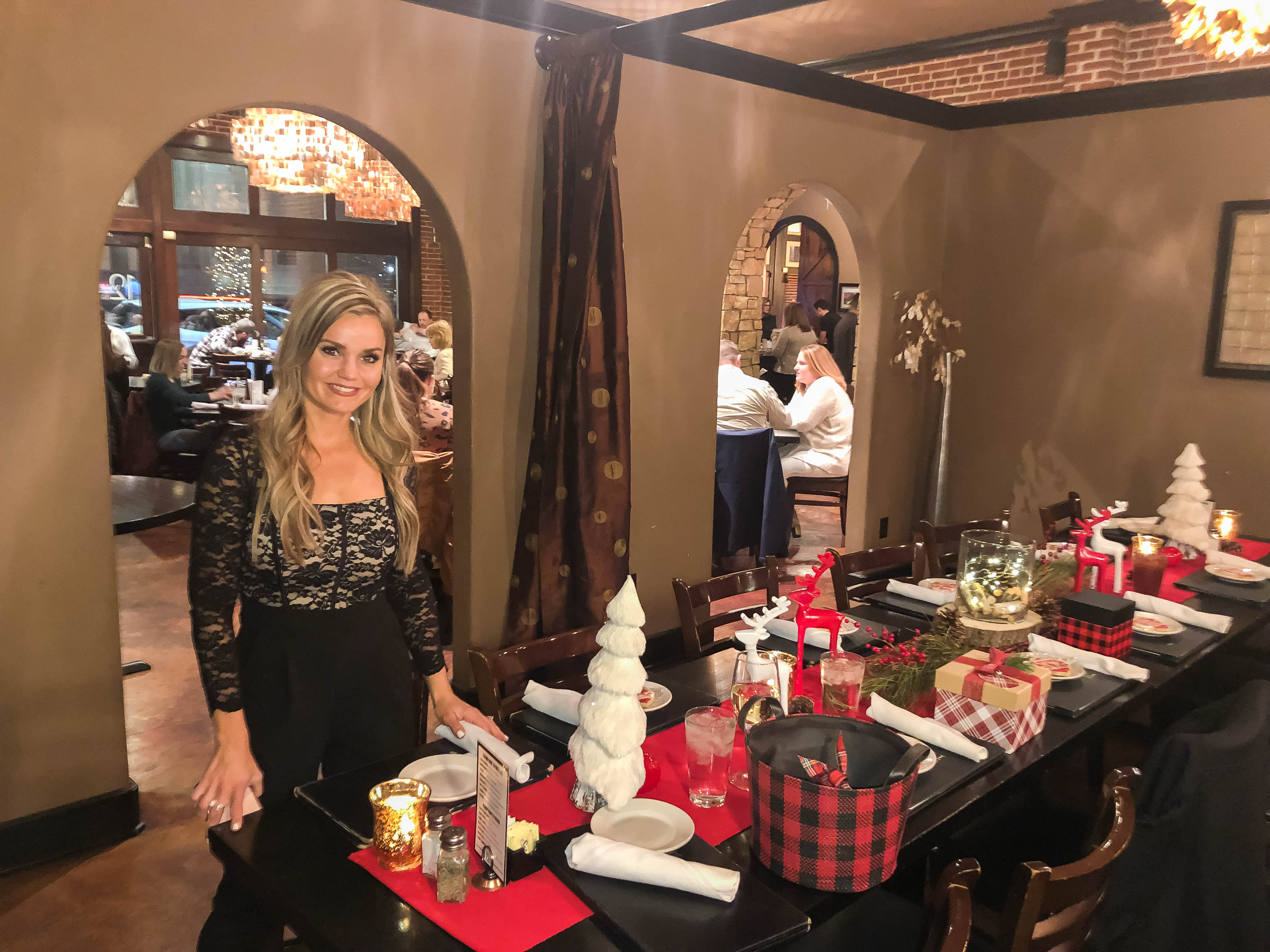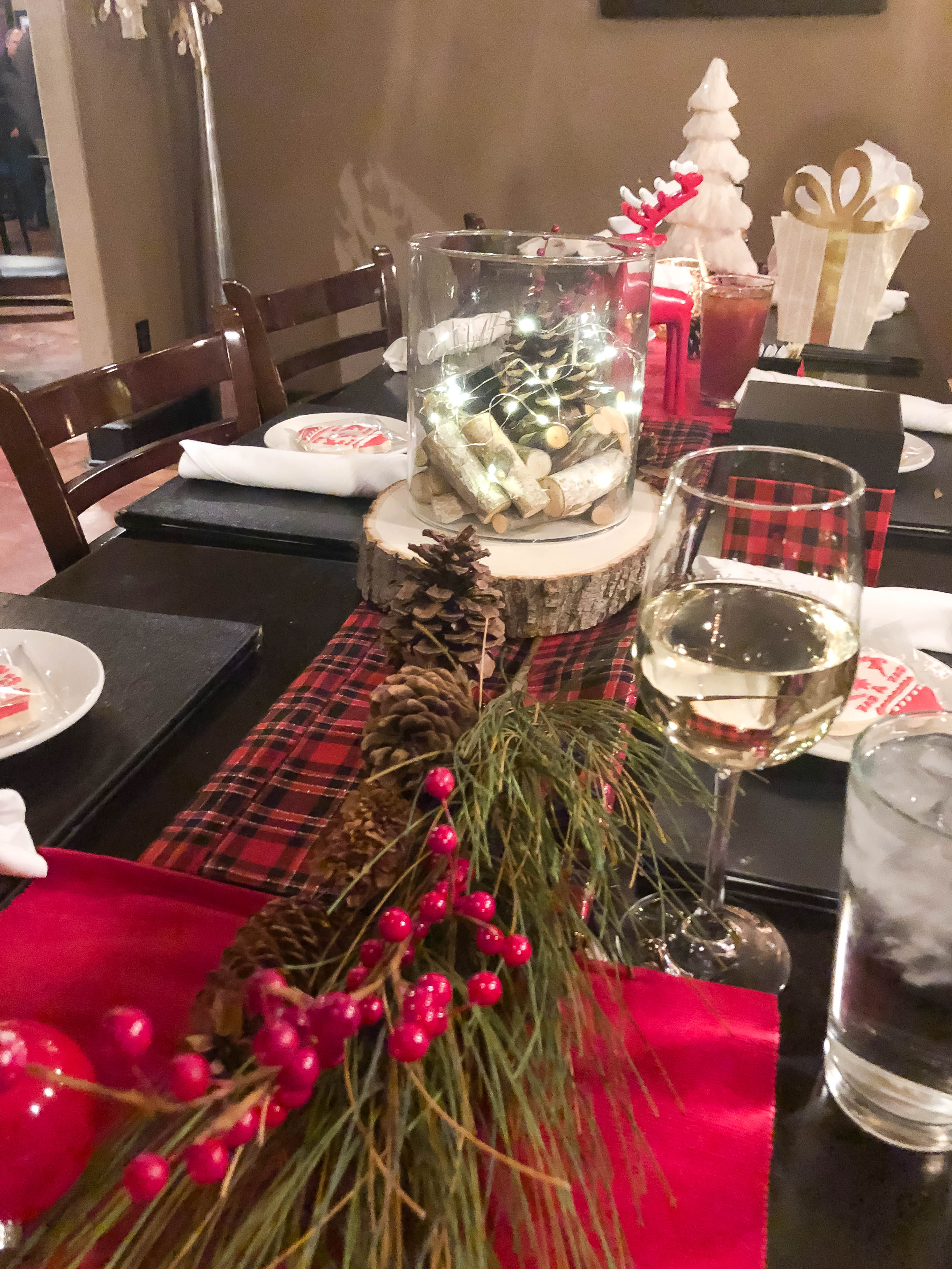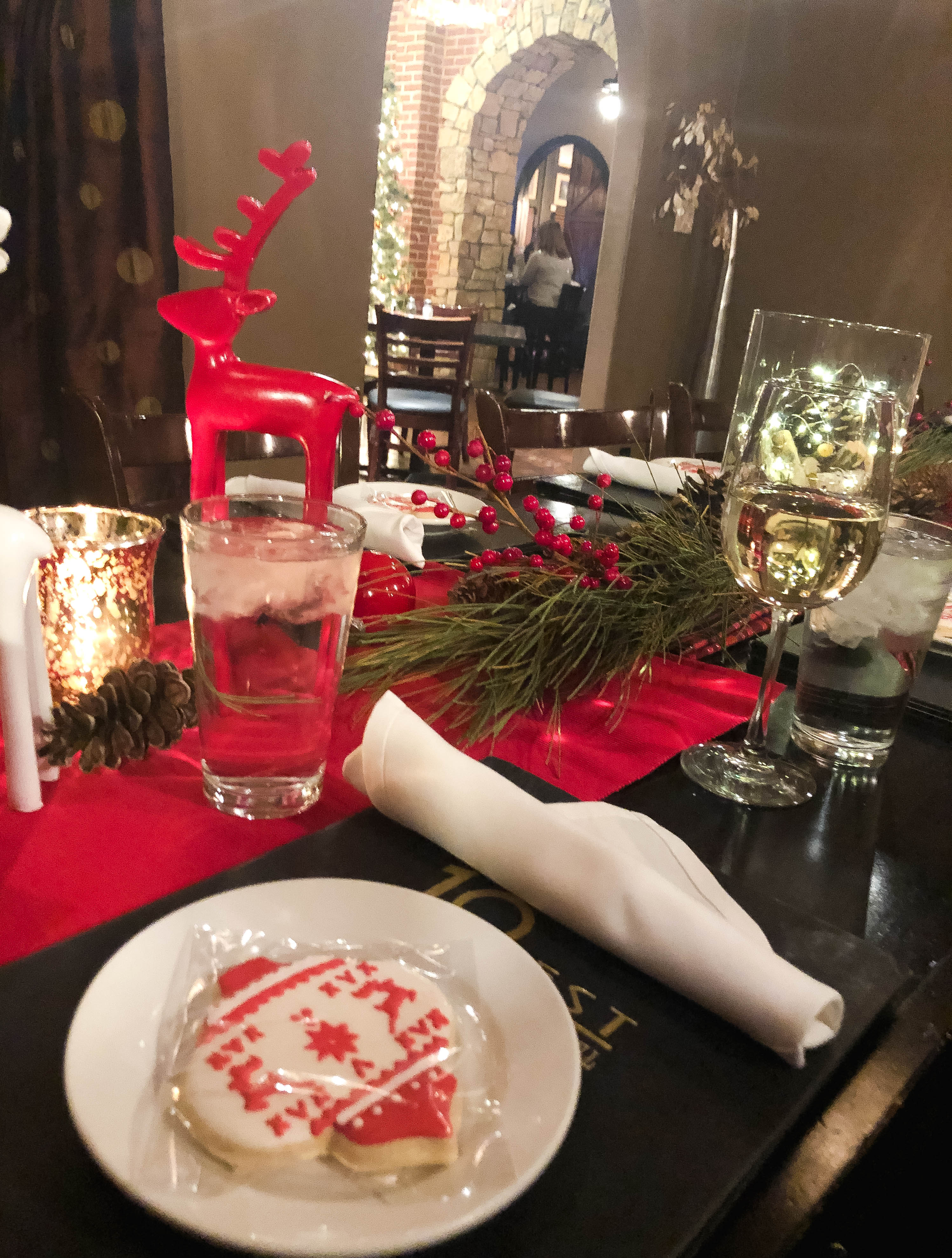 Party Favors
I love sending my guest home with a thank you party favors for coming.
Galvanized letters – I used galvanized letters for each person's last name. I am known for loving monograms after all. I tied a plaid ribbon to each letter for an ornament look.
Custom Ornament Cookies – I also had custom ornament cookies made to match the theme of my party. Reindeer and Snowflakes. How cute are these?!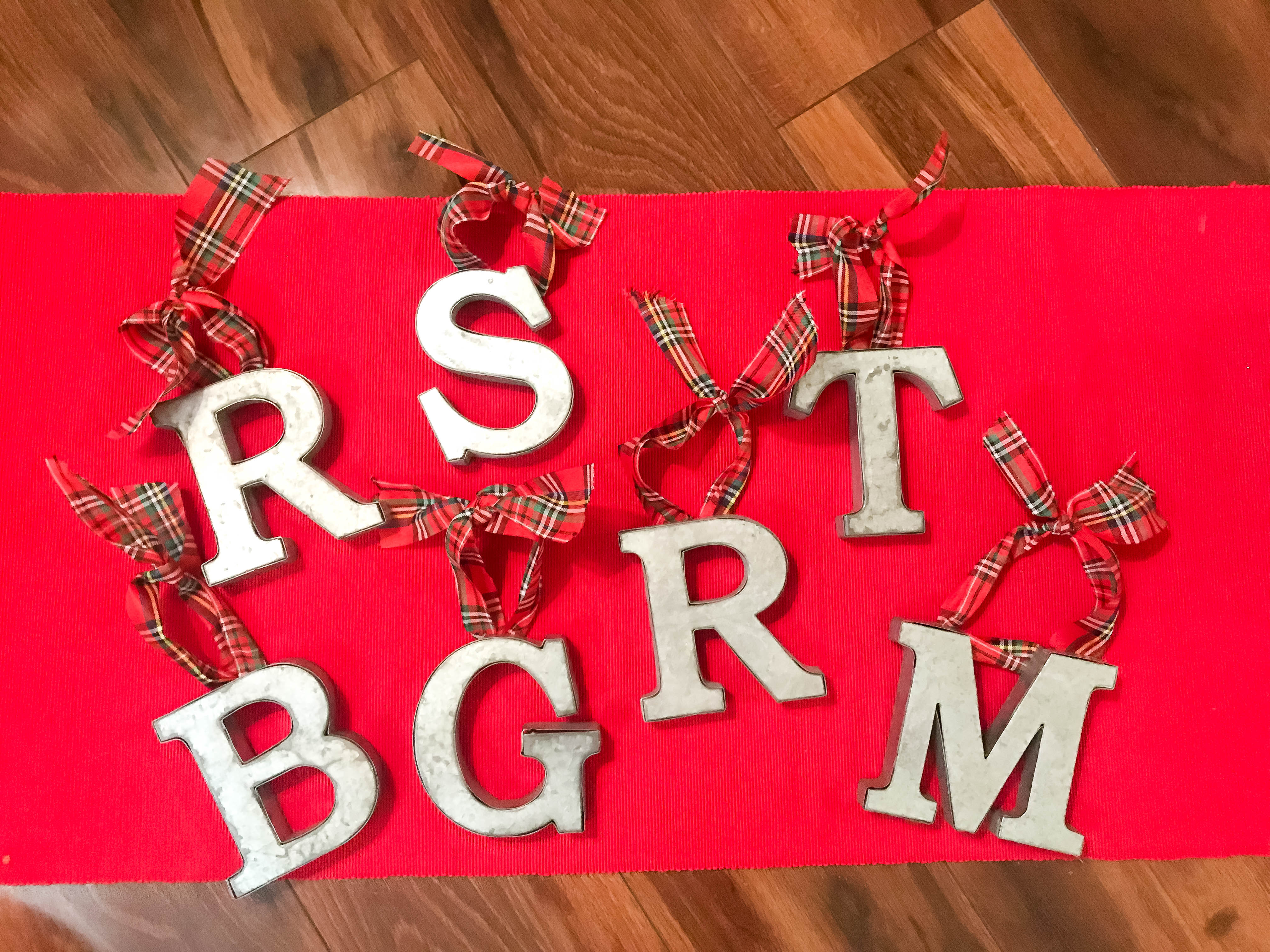 How perfect are these cookies?! My guest loved them!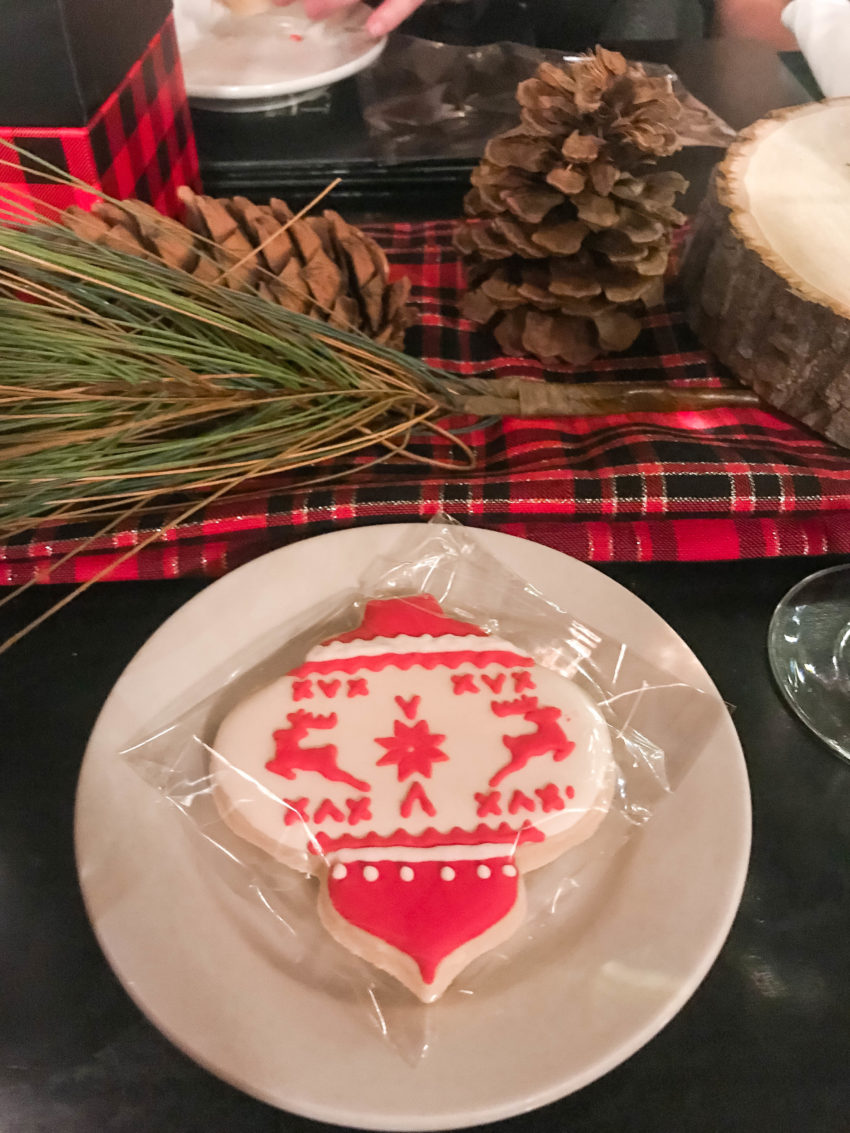 How to Exchange Ornaments
I had everyone write their name on a piece of cardstock and put in a basket. We passed the basket around the table and each guest drew a name. The name they drew is the ornament they received. Sounds easy enough right?!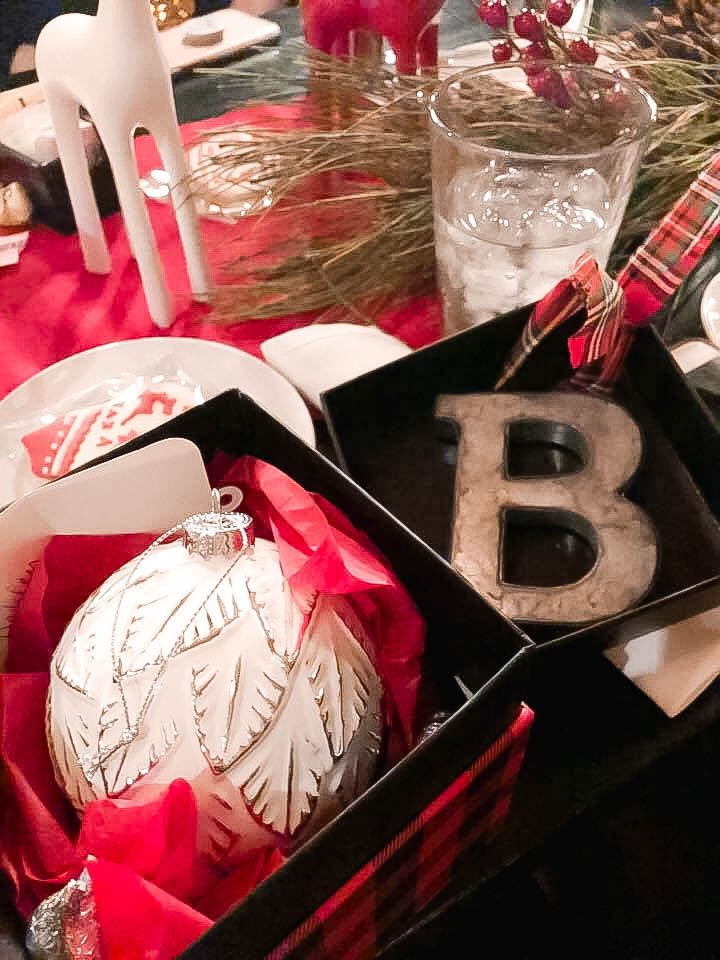 Here are my girlfriends. We seriously had the Best time. We were already talking about next years party before we left.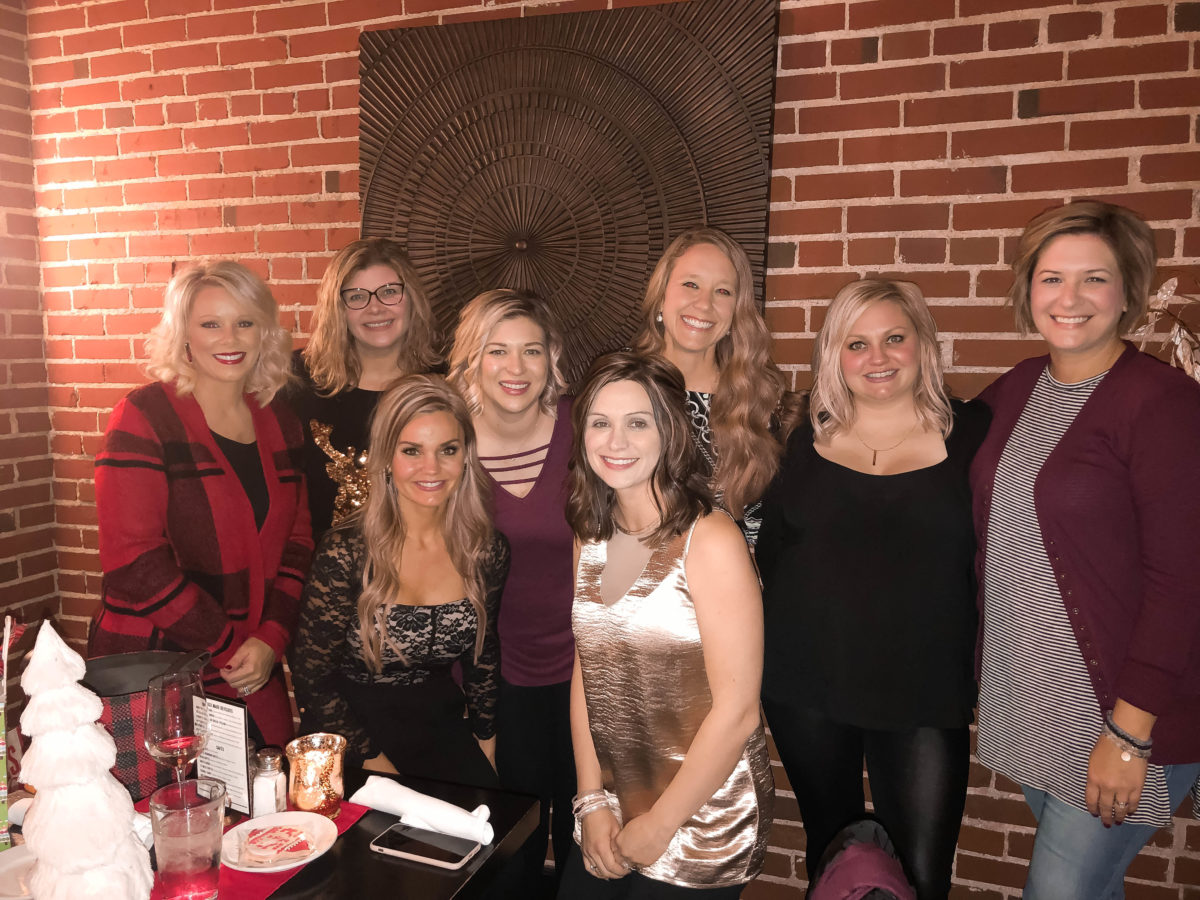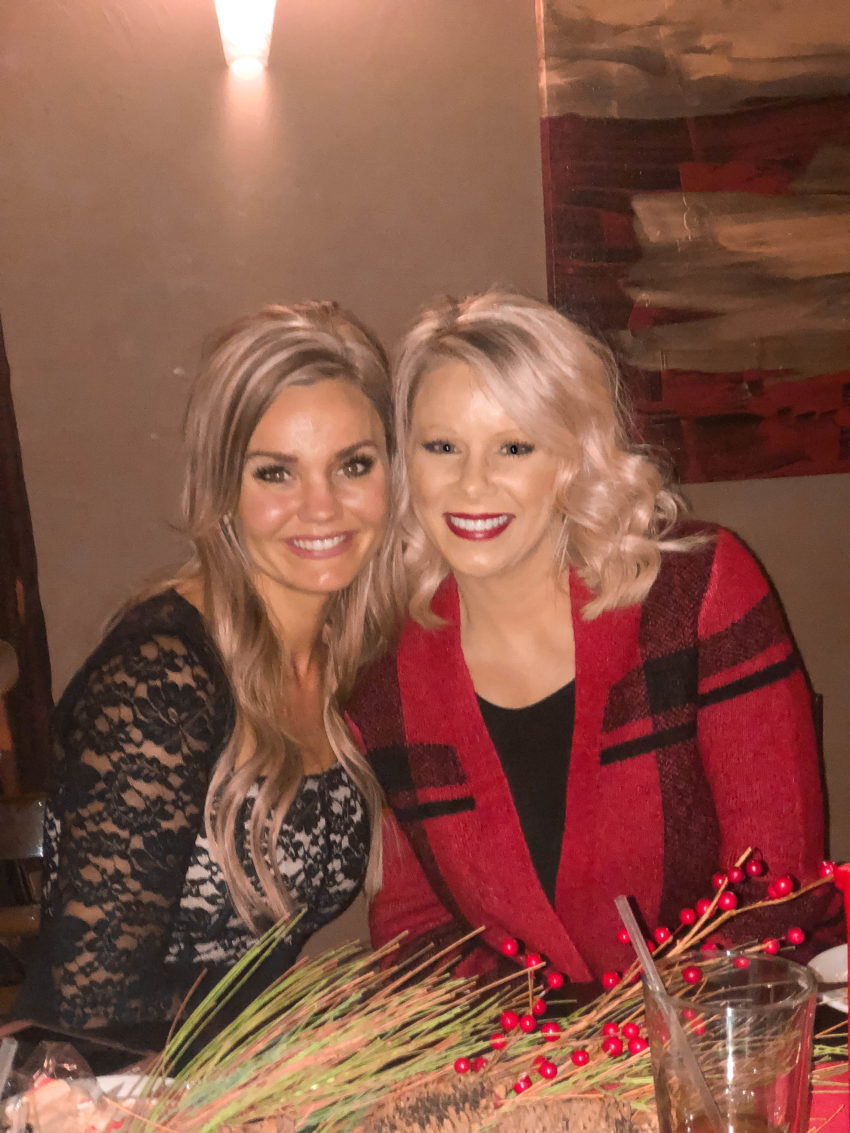 And the best part is, we didn't have to cook nor clean. We were able to leave our houses and go and eat at a nice restaurant without any types of interruptions. Can I get an Amen?! That's winning in my book.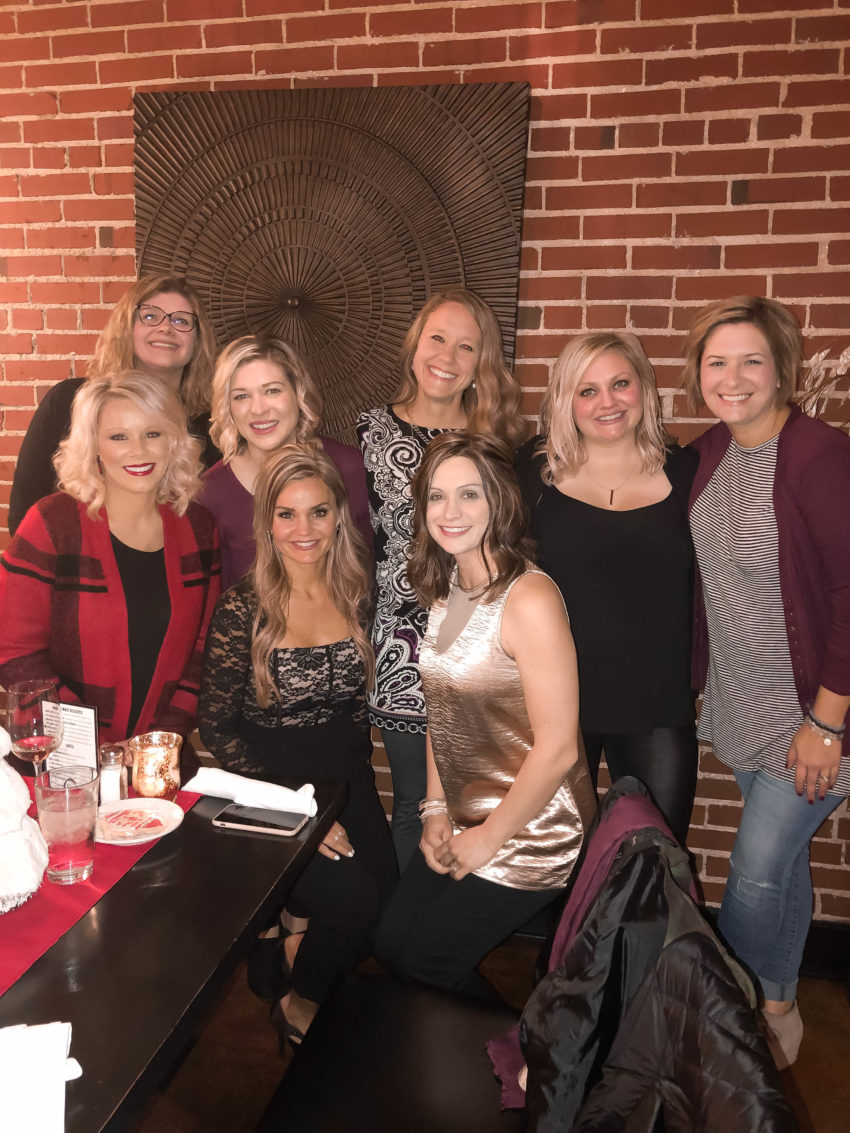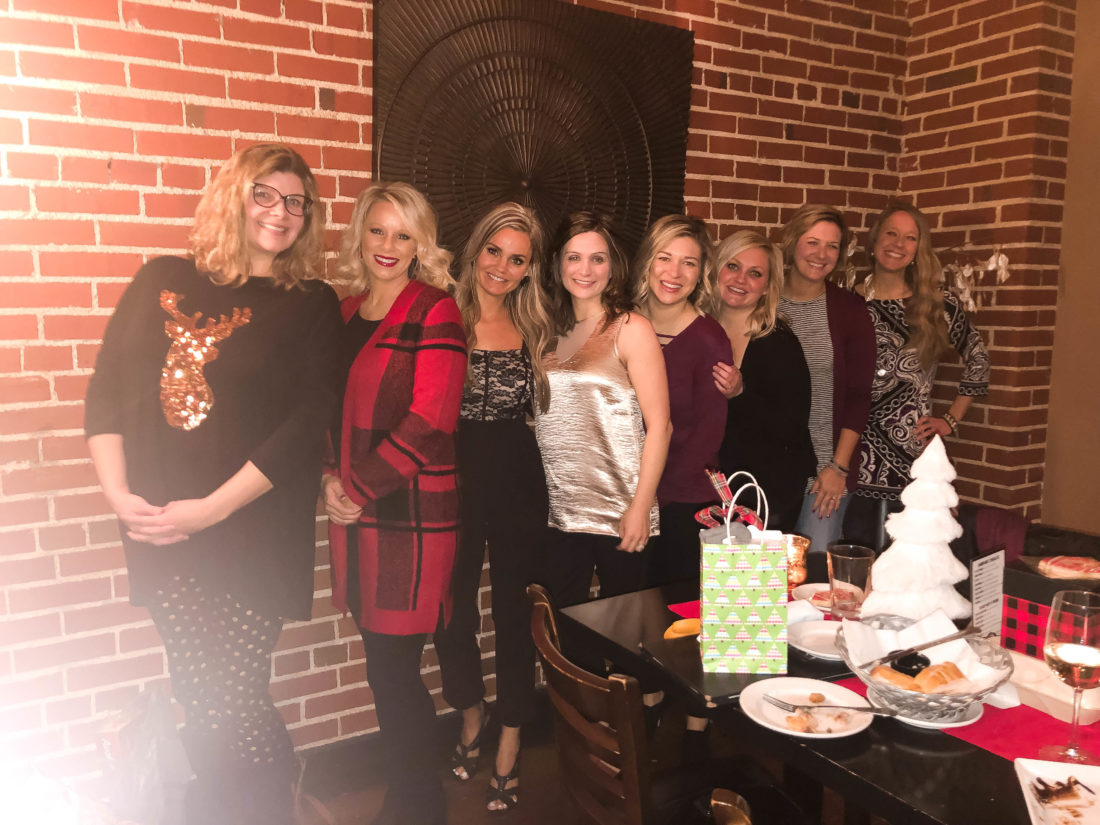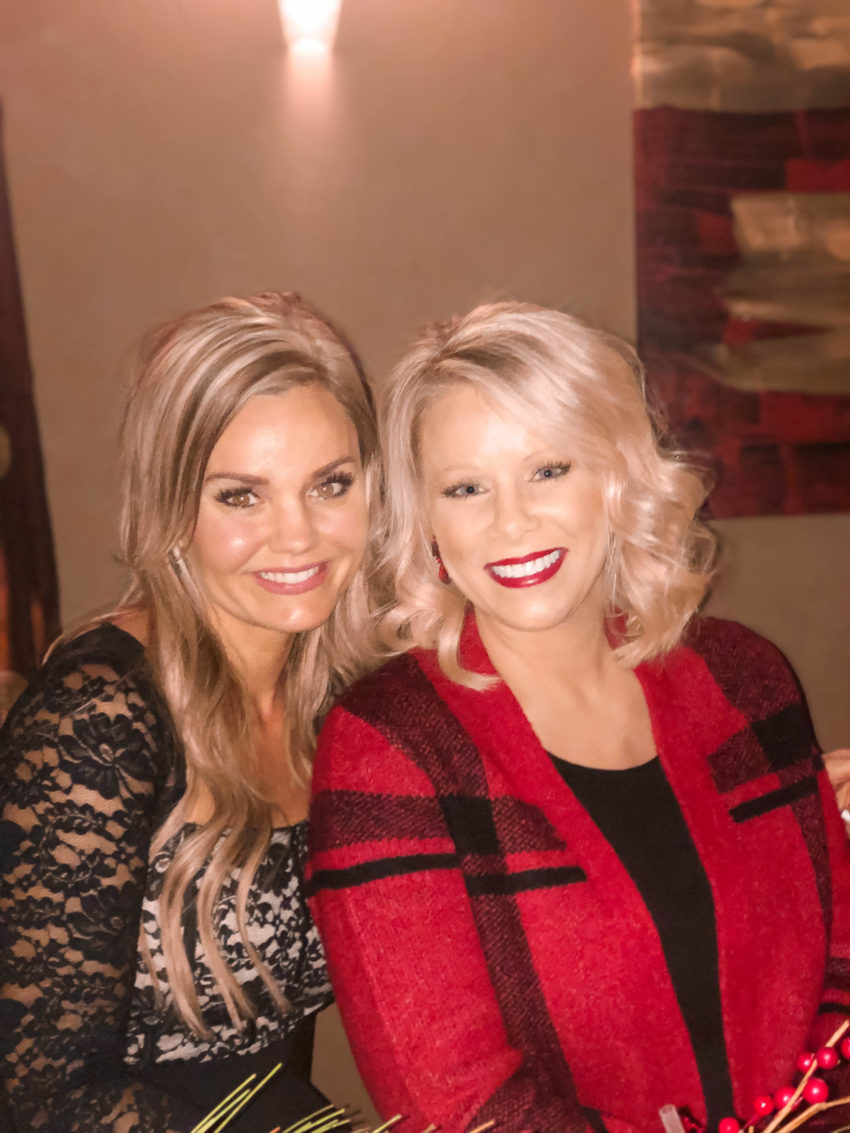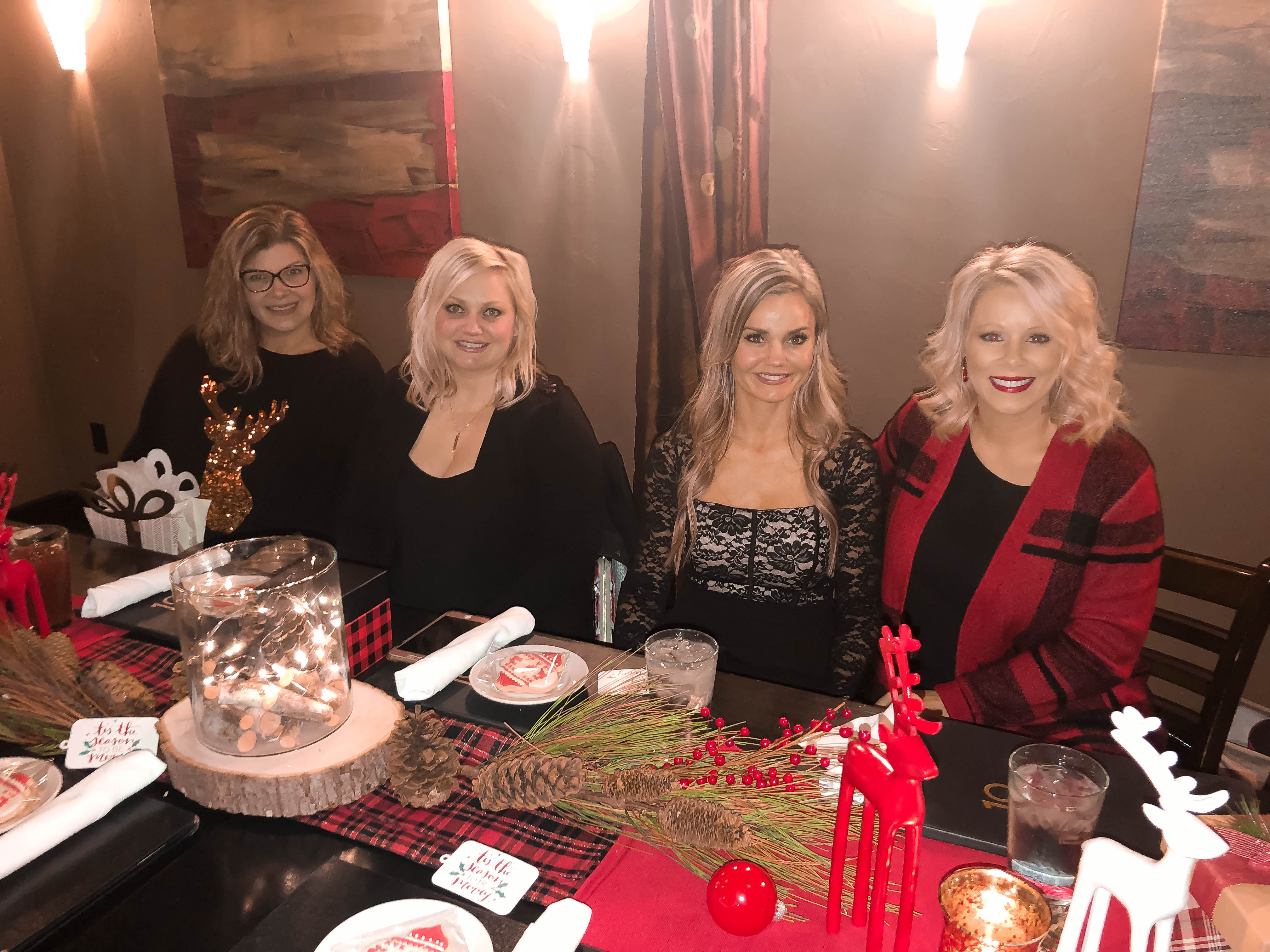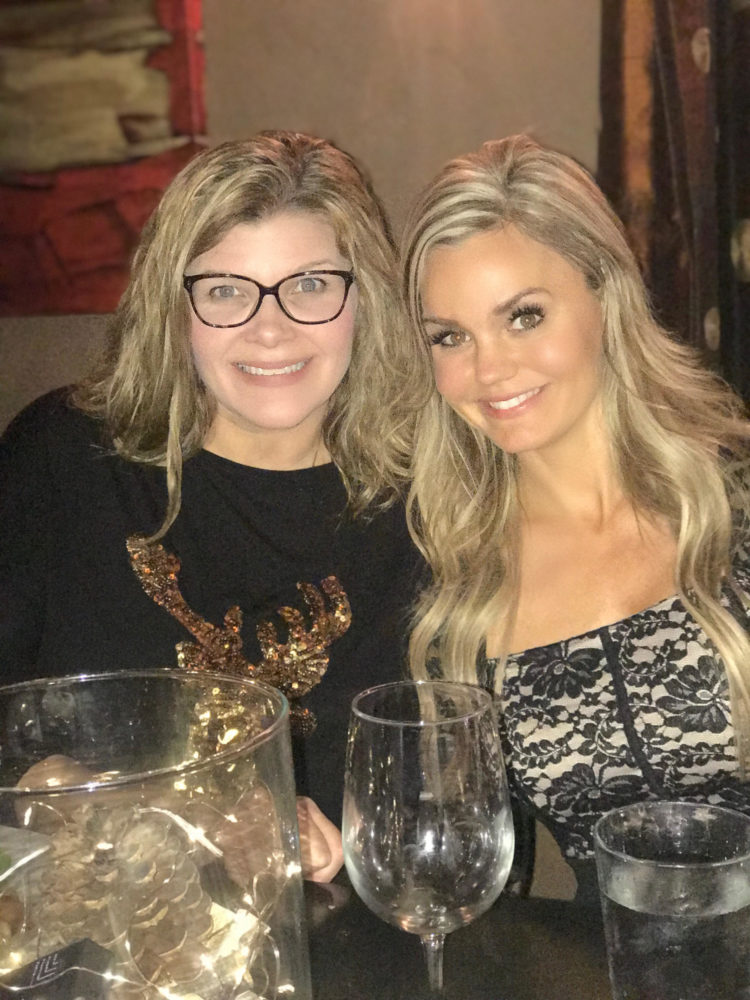 So if you are thinking of hosting an Ornament Exchange Party, I hope my post helps.