My favorite time is here! My STITCH FIX arrived today and I could not wait to share it with you! I also have an Unboxing Video and a Try On video below. I will tell you my Stylist is Ah-Mazing!! I love her! She really gets my style! So let's get started.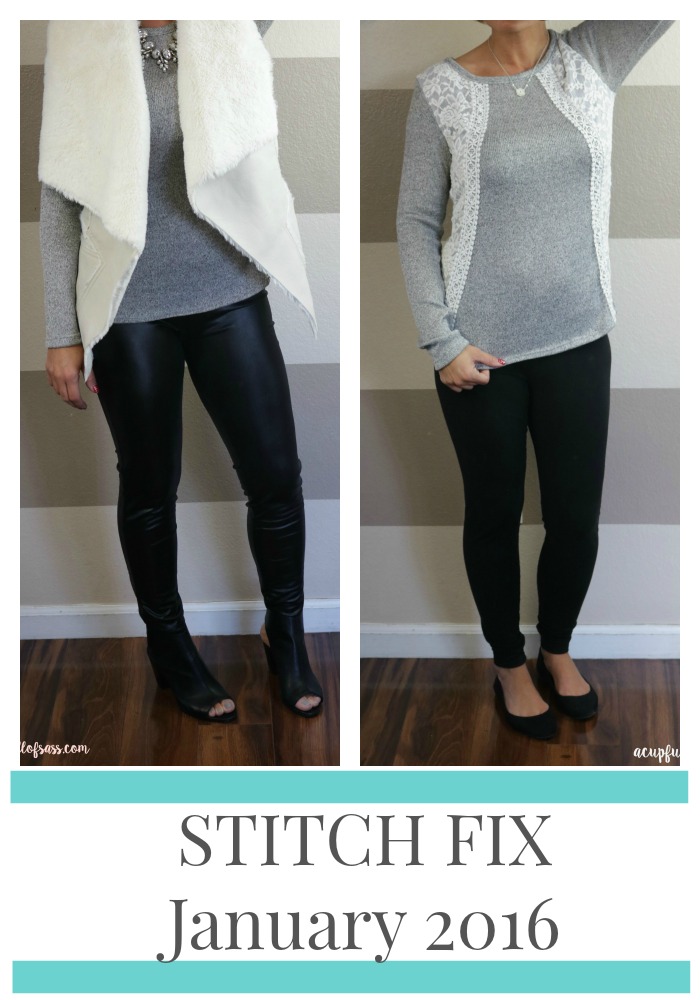 Note: This post contains Affiliate links. 
Item #1 – Kut From The Kloth – Sinclaire Floral Print Button -Up Blouse – $68 
My first impression was a no for this top. I am not a fan of free flowing tops and I could tell right away, this was one of those. This is not something I would pick up at the store to even try on. Not to mention I felt the price was too high. It's just not me. Sending Back.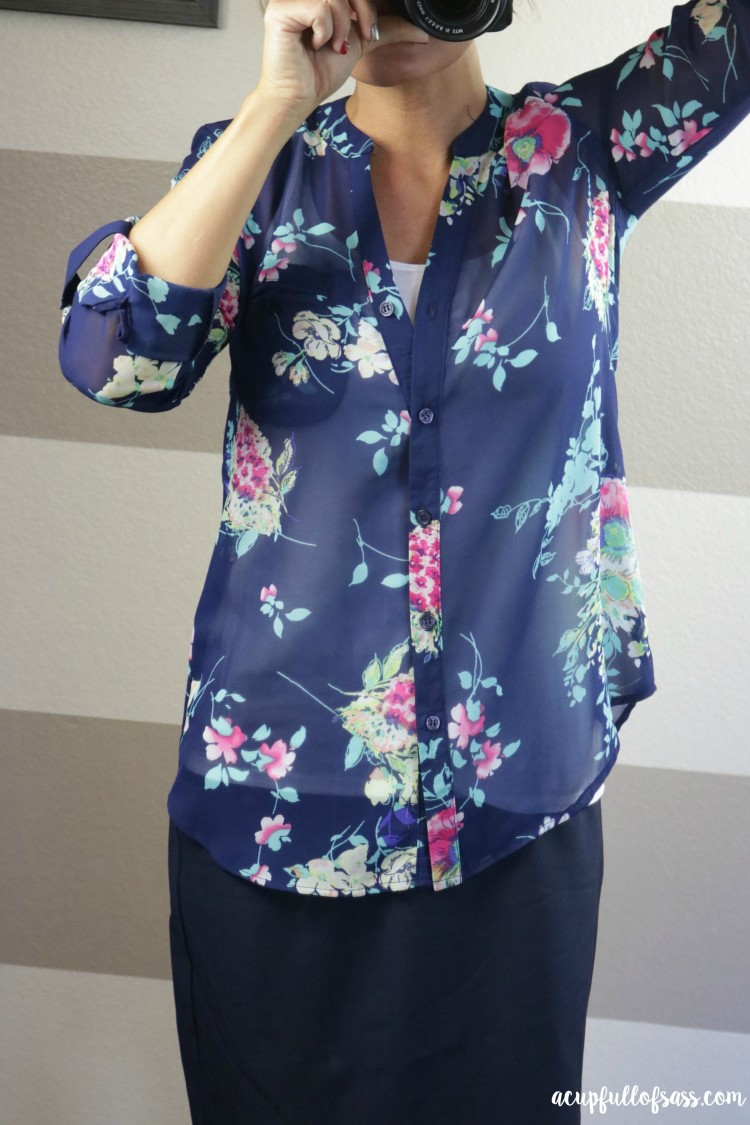 Item #2 – BRIXON IVY – Heidi Scallop Hem Pencil Skirt- Navy $64 
I thought this skirt was pretty. I like the details with the scallop hem. I just started wearing pencil skirts last spring. After trying it on I felt it was a little too loose on me. I did not care for the way it looked on. Sending Back.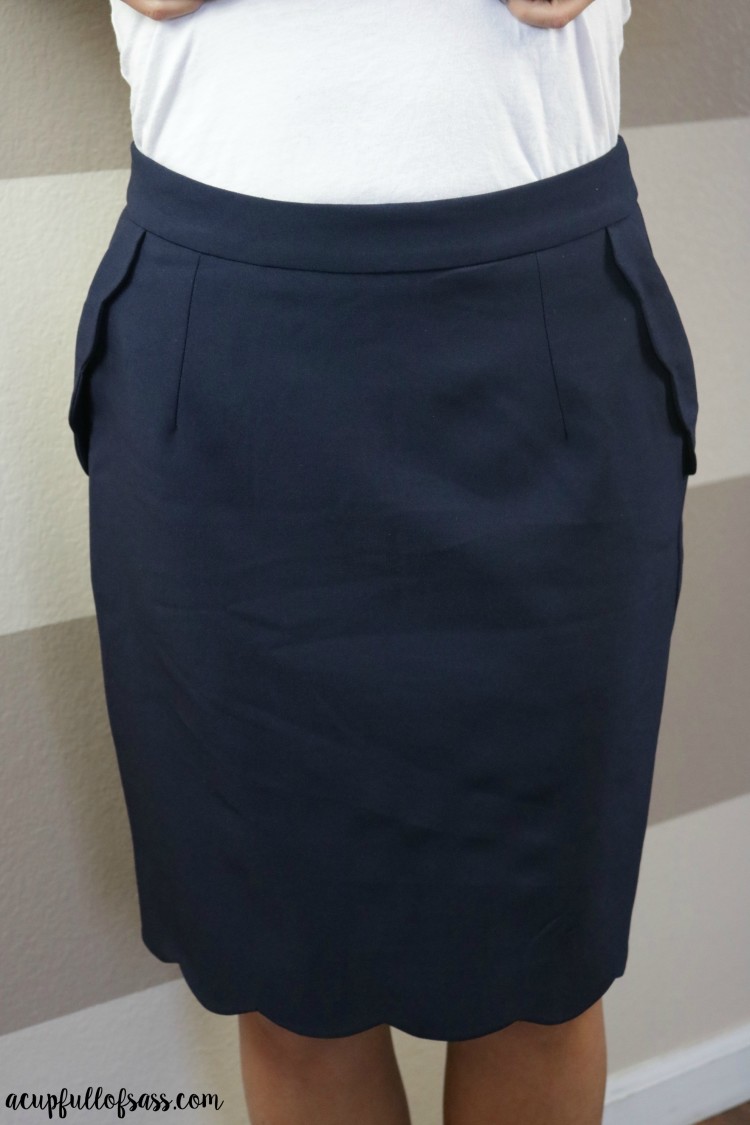 Item #3 – Papermoon – Newberg Lace Front Panel Knit – Grey $58 
As soon as I pulled this out of the box I knew I was going to LOVE this top!! And I do! I love the style of this top. It's so me! I love the color and the lace!  Keeping it!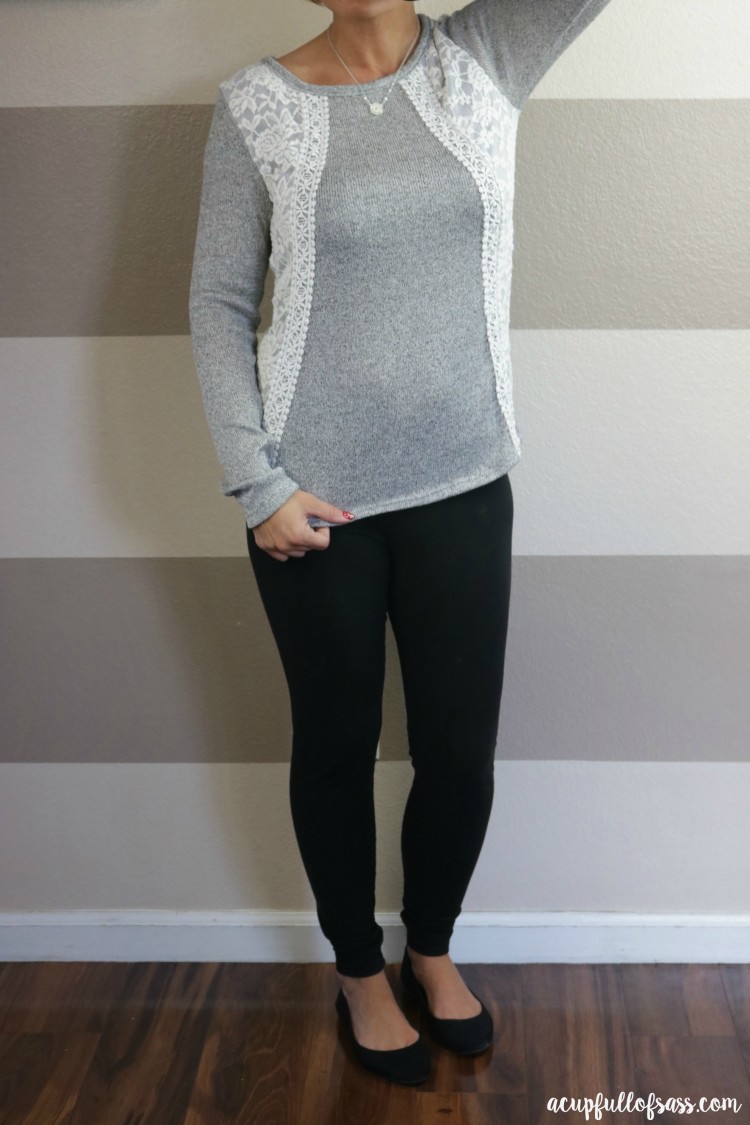 Item #4 – Connely Skinny Jeans from Just Black – Black $78 
These black skinny jeans fit really well for the most part. However, I felt the length was a little long. You can tell in the picture how they are bunched up some. If not for that, I would have kept them. But for $78 I need them to fit perfectly. Sending Back.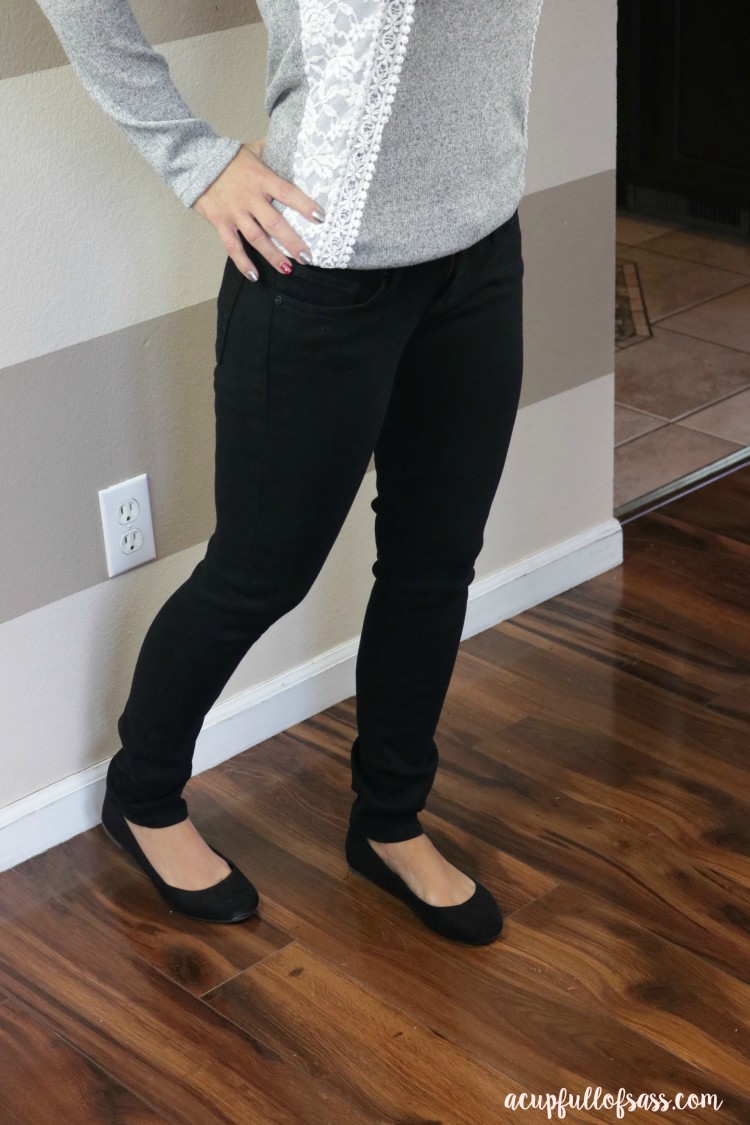 Item #5 –Blank NYC – Chassin Faux Leather and Faux Fur Drape Vest – Off-White $84 
Can I just tell you that I am in LOVE with this vest?! I mean, it is so me!! You can certainly tell that by my reaction in the unboxing video. A Big YES on this!! Keeping it!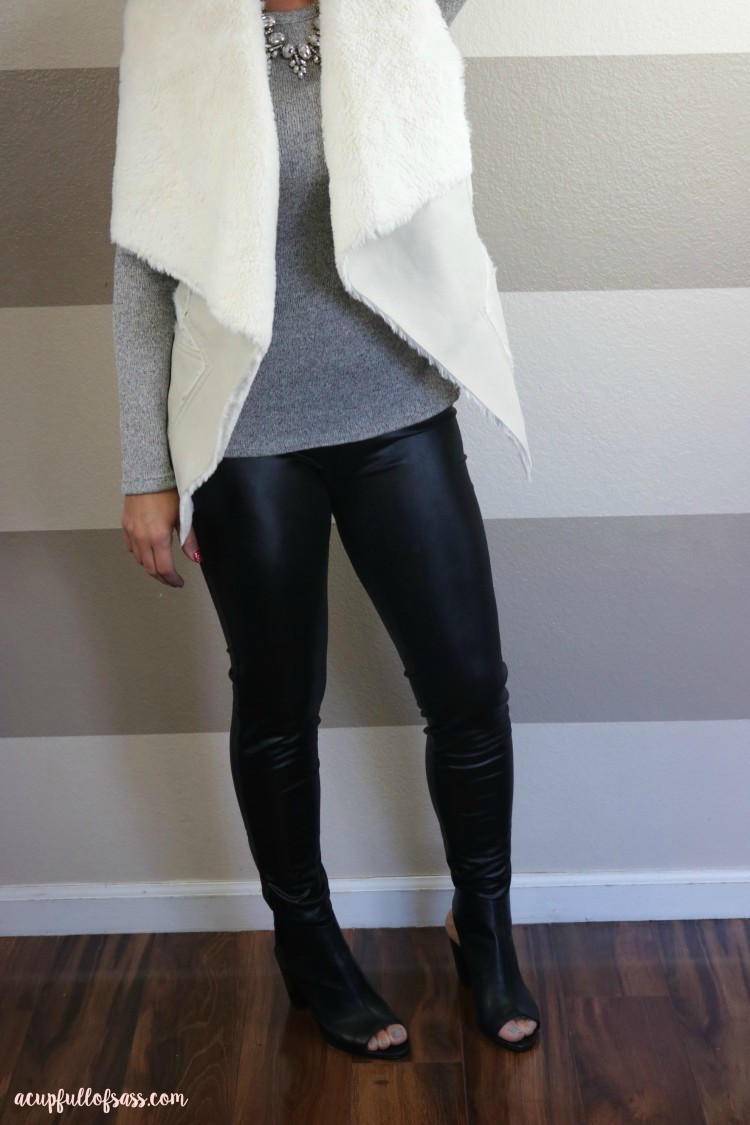 Here is a look at the back of the vest.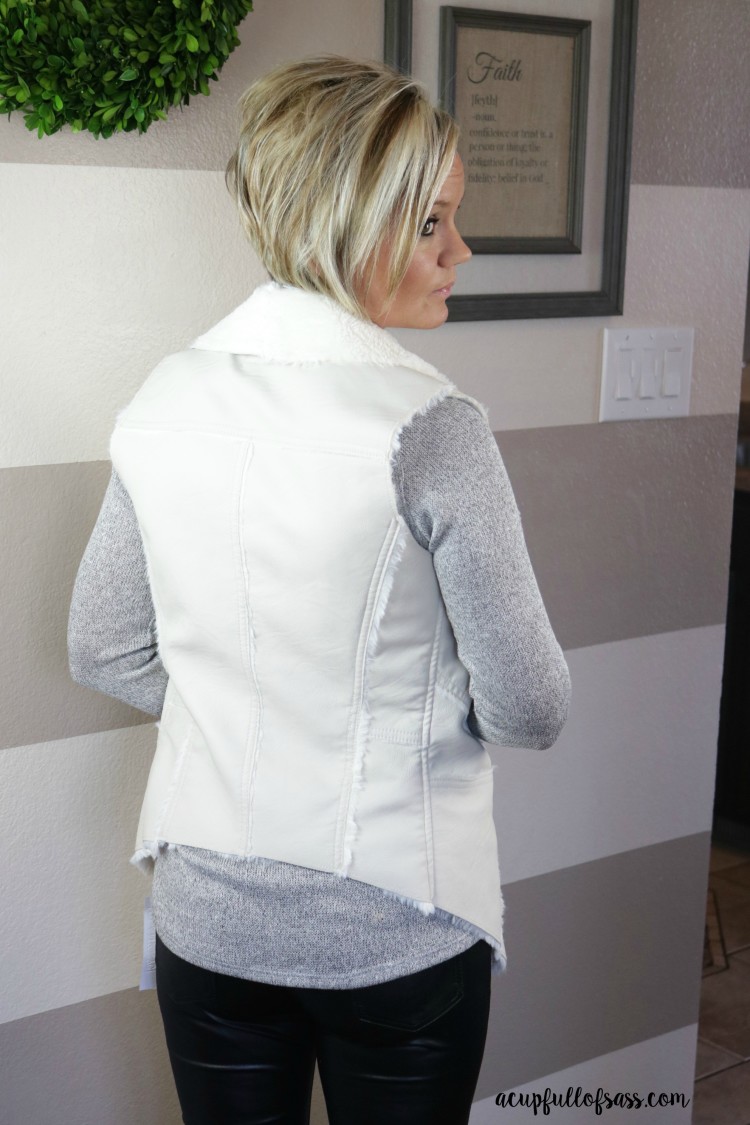 And another front view of the vest. Why?! Because I am so so in love with it!! My stylist is so on top of her game! I am a picky picky person. Just ask my husband. lol  But my stylist so gets me! I can't even say enough good things about STITCH FIX! I am so glad I gave them another try. If you aren't familiar with STTICH FIX post, go back and read them. When I first tried STITCH FIX last year, I ended up canceling my subscription. I explain everything in these post.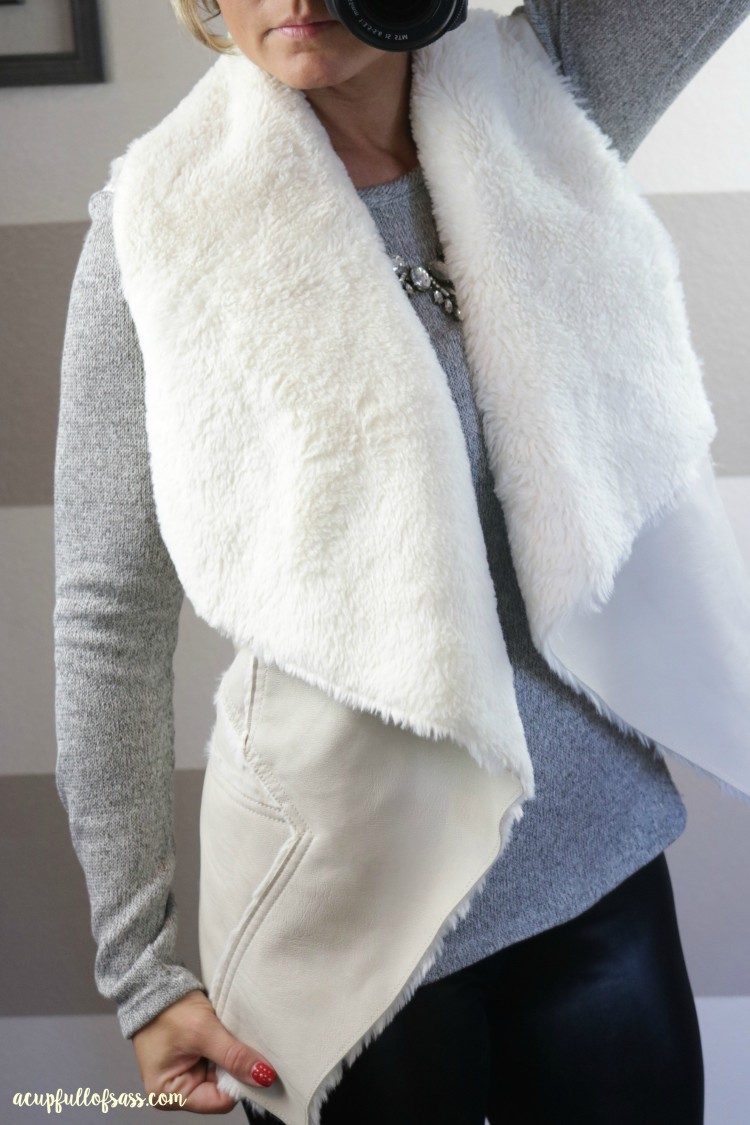 The Break Down 
Merchandise Total – $352
Buy All 5 pieces and save 20% -$88
Styling Credit Fee -$20.00
Total if I keep everything $244
Are you ready to give STITCH FIX a try? Or like me, give them another try? Sign up here.

Silver Necklace I am wearing in the Unboxing video can be found here http://bit.ly/1VbvSMK
Unboxing Video

Try On Video
                                                                                               xoxo,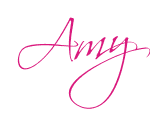 Facebook | Pinterest | Twitter| Instagram| Periscope