I can hardly believe Mother's Day is almost here. Oh, how I love this holiday! Who am I kidding? I love every holiday. I want to share my Mother's Day Gift Guide ideas with you.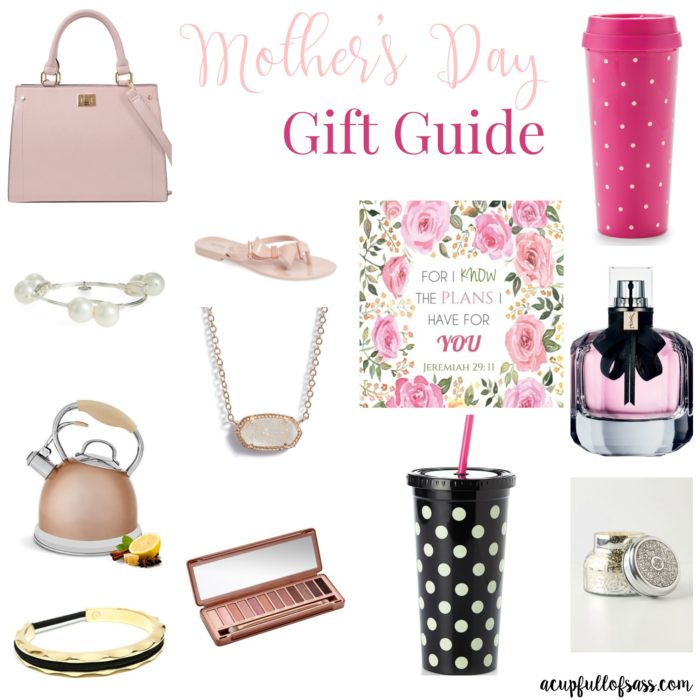 Kate Spade Coffee Mug  How cute is this? Polka dots and coffee? Yes, please. It's currently on sale.
Kate Spade Insulated Tumbler  This is how I drink my daily water. I carry this cup around with me so I can make sure I drink my daily water requirements. This one is on sale too. 
Yves Saint Laurent Perfume
This is actually on my want list. I smelled it in the store and loved it! Plus look how gorgeous
the bottle is. 
Bow Flip Flops – Pink | Black 
My favorite sandals for the summer. I have both the black and pink ones. I mean, they have a bow on them. How adorable is this? 
Anthropologie Candle in Volcano  This is my favorite candle! I Love the smell and it burns evenly. 
Bittersweet hair tie bracelet by Maria Shireen This is such an ingenious idea! A bracelet that holds your hair tie. Love it!  
Composition Book Journal I love journals. This one would make a great prayer journal. 
Urban Decay Eyeshadows – Naked2′ Palette | Naked3′ Palette | Naked' Palette  These are my favorite eyeshadows. They are even on sale right now. I own all three pallets. 
Handbag Can't go wrong with a handbag. You can't beat this price either. 
Kendra Scott Pendant Necklace  A gorgeous necklace you can't go wrong with. 
Tea Kettle  I love my tea kettle. This one even whistles. I drink tea every evening after I put the kids to bed.
I hope my Mother's Day Gift Guide helps you this year.



                                                                      xoxo,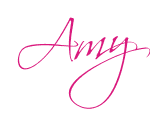 Facebook | Pinterest | Twitter| Instagram| YouTube