Pink and Lace, Oh My! Give me pink and lace any day of the week. This blouse adds the perfect touch of feminine to your outfit. Don't forget to add a pair of faux pearl stud earrings. That is a must for me! This outfit is just so girly! See the top here.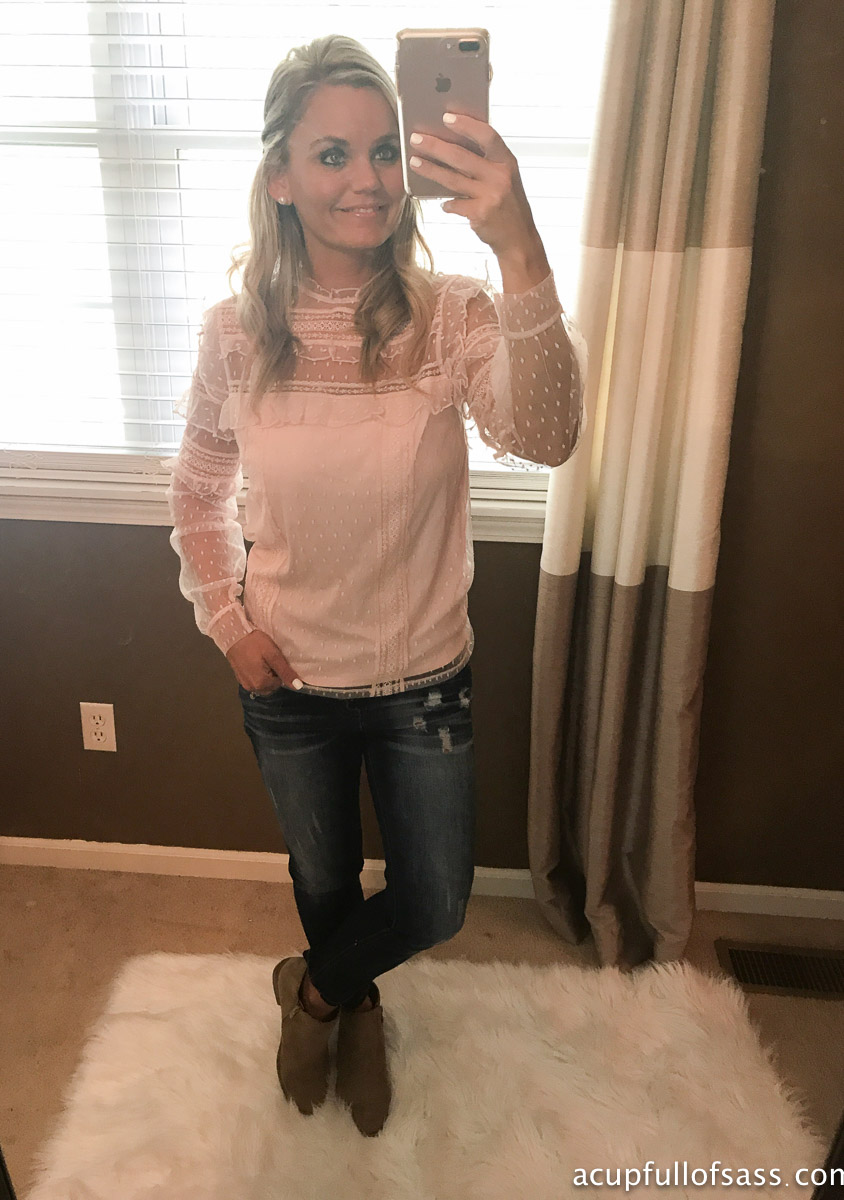 And lucky for you, this blouse is currently 30% off. No code needed. It runs TTS and is just as pretty in person. The jeans I am wearing are old, so I linked another pair I think you will like. These are similar and I absolutely love them! I wear them a lot in my outfit post on Instagram and Facebook. Add a pair of your favorite booties and you are ready for the day.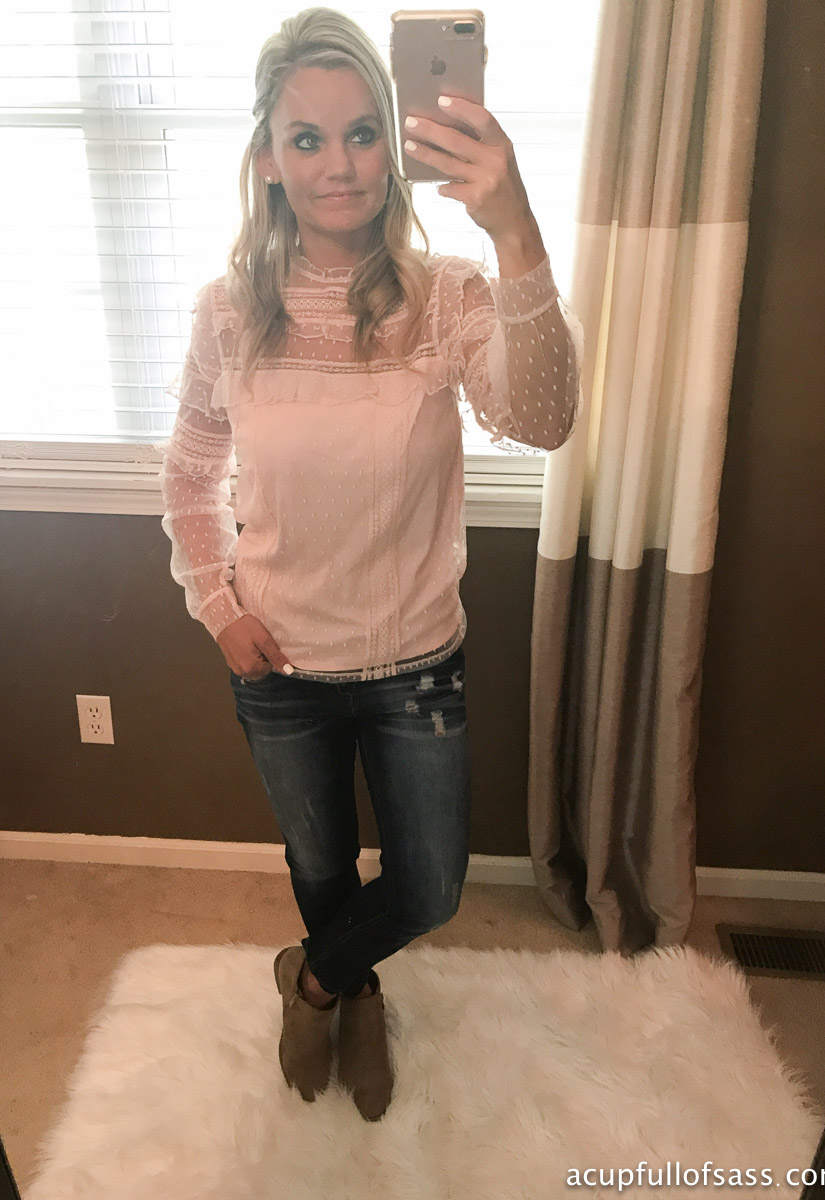 If you like seeing my easy everyday outfit ideas, make sure you like and are following my Instagram and Facebook page. I don't always have a chance to post my outfits on the blog as often as I do on social media. But this outfit was a must. I had to show it to you. Shop the images below.