Can you believe it's already that time again? Christmas is the most wonderful time of the year. Personally, it's our favorite holiday. If your kids are anything like mine, having a countdown to Christmas is a must in our house. Seriously, this is so much fun for kids. If your doing the plaid theme like me this year, my buffalo plaid printable will go perfect with your decor. Make memories with your family with this Plaid Printable Days Until Christmas Countdown printable.
I have two options for you to choose from. Print onto an 8.5″ x 11″ piece of card-stock or copy paper and add to a glass frame. Use an Expo marker to keep track of the days left until Christmas. Wipe clean and change daily. Letting the kids do this will be even more fun.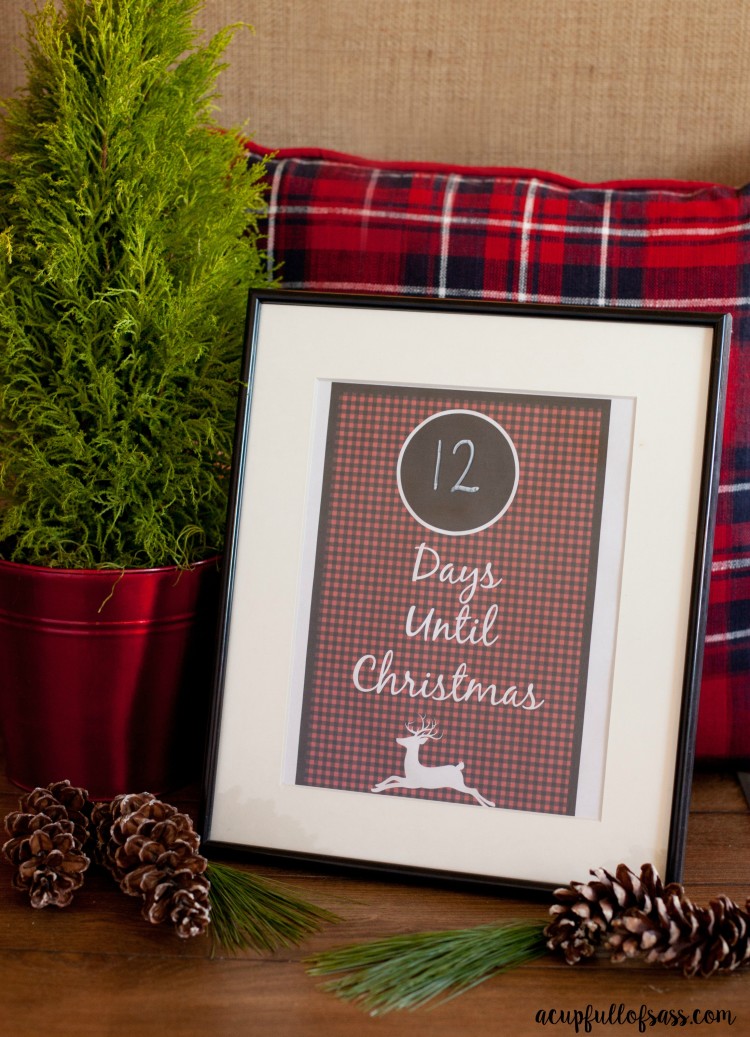 You can print this buffalo plaid Countdown to Christmas with the Black Circle here.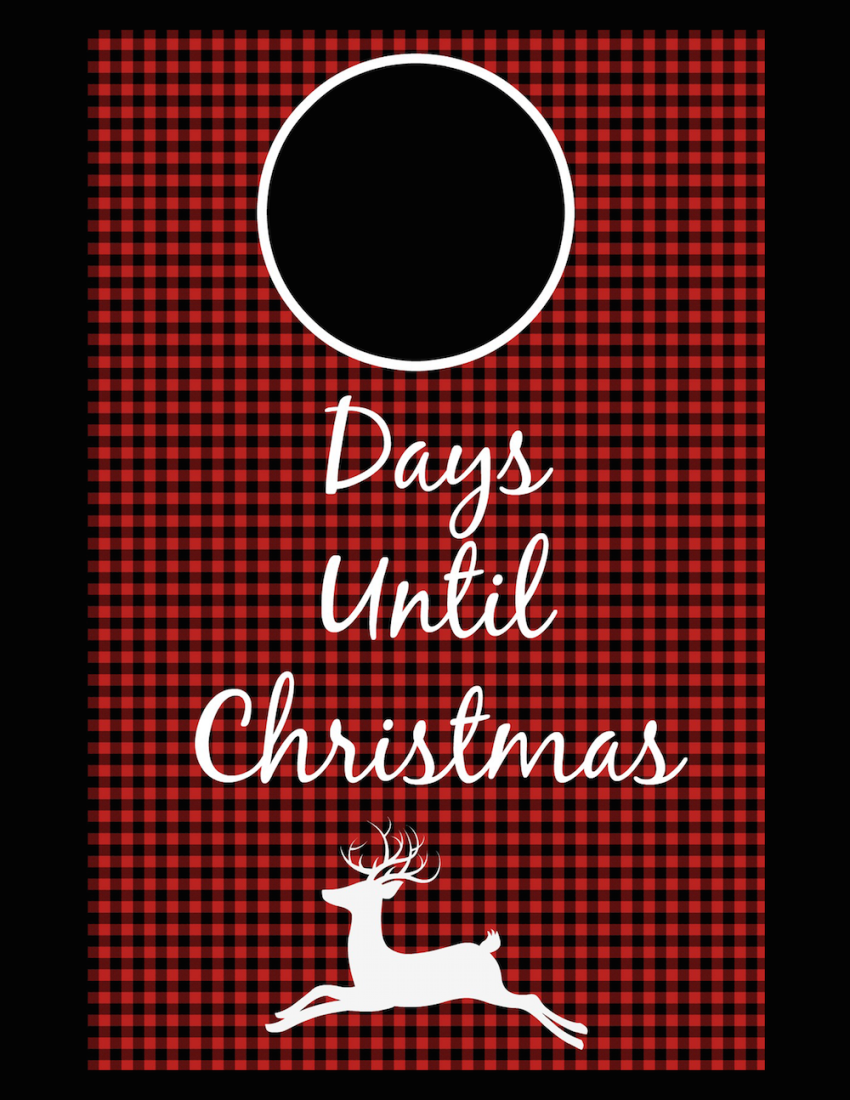 Here you can print the buffalo plaid Days Until Christmas with the White Circle here.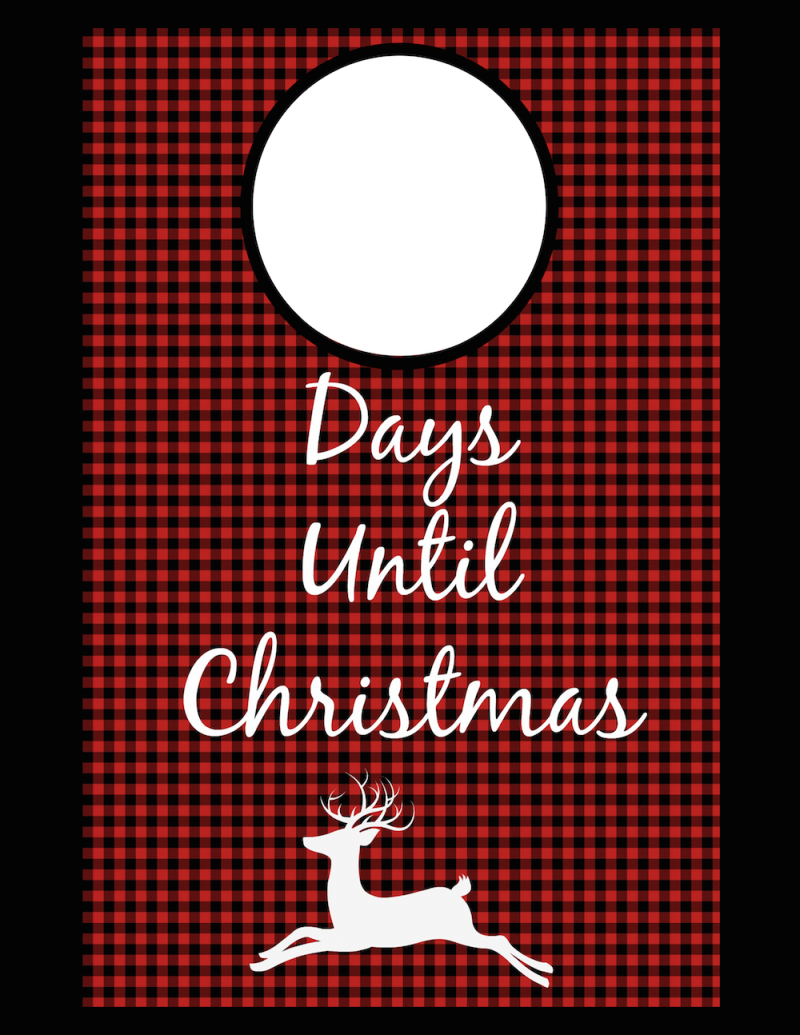 Make memories with your family this Christmas. What traditions do you share with your family? I would love to hear about them!
Facebook | Pinterest | Twitter| Instagram| Periscope