Spring is here and I could not be more excited!  Today I am sharing my polka dots and pearls outfit.  I am sure you know by now that polka dots and pearls are just me!  I would buy just about anything with polka dots.  Some might call it an obsession, but I call it love.  This outfit is fun, sassy and perfect for a lunch date with a friend.  That is where I am off to.  Or really any occasion for that matter.  And don't mind the chalk art you see on the ground.  I am a mom and my kids love drawing with chalk any place they can. 😉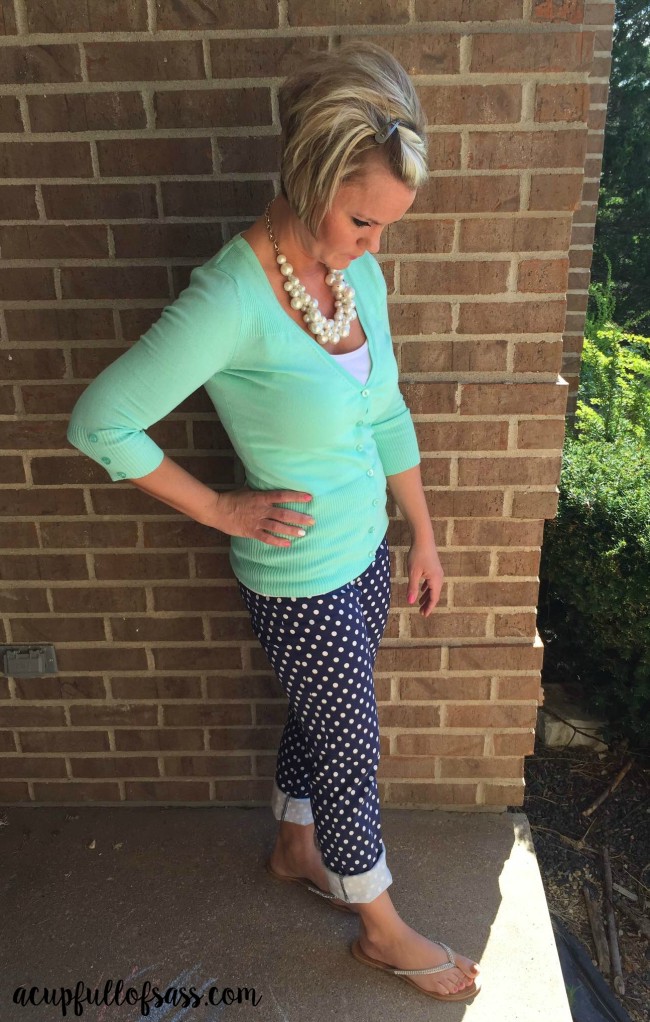 My hair in this picture is my twisted bangs tutorial you can find here.  So easy to do and changes things up a bit.  Or if you like my hair style, I have a tutorial on that too, just go here.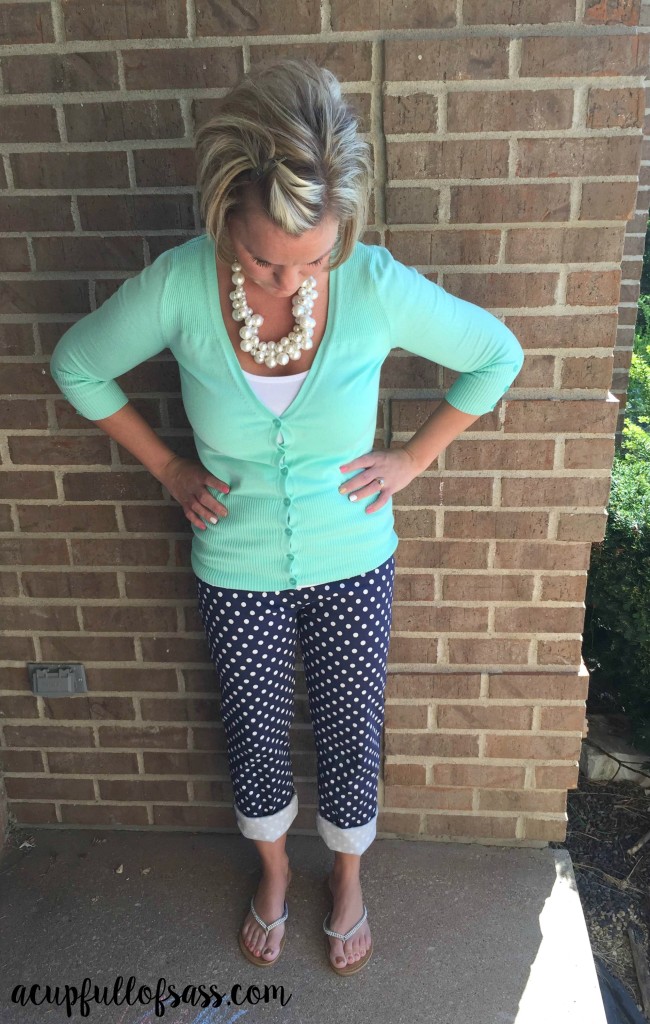 My polka dot pants were too long so I just rolled them and made them into a capris.  I am only 5′ 1″ and I practically have to roll everything.  Short people problems.
Outfit Details
Polka Dot Pants – JourneyFive  // Mint Cardigan //  Cluster Pearl Necklace – LOFT similar one  // Rhinestone Sandals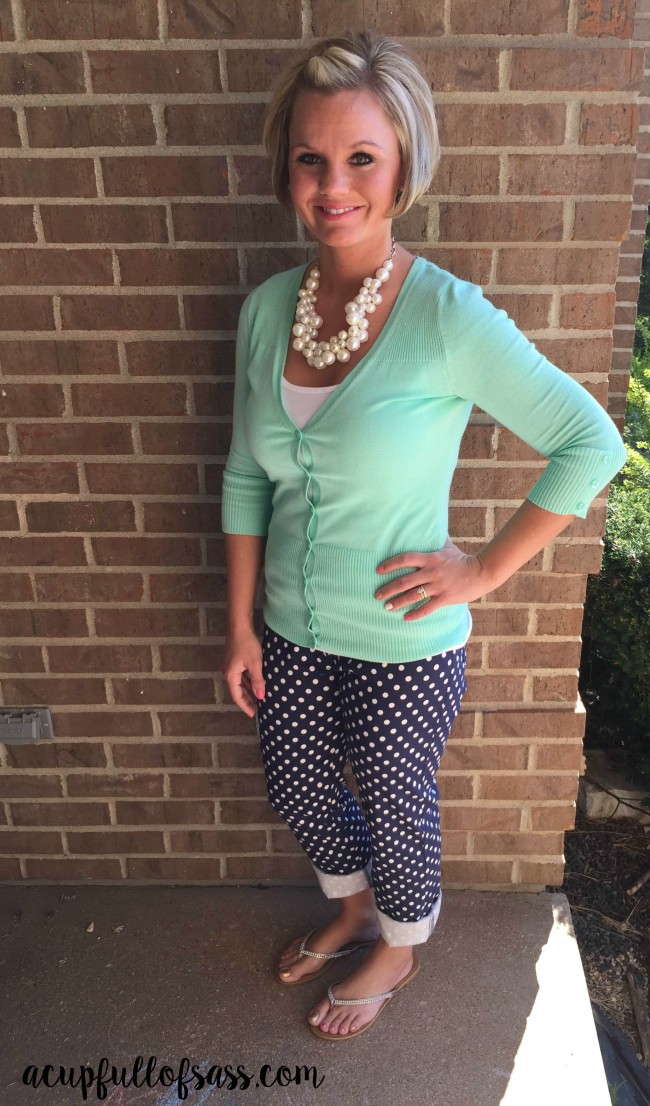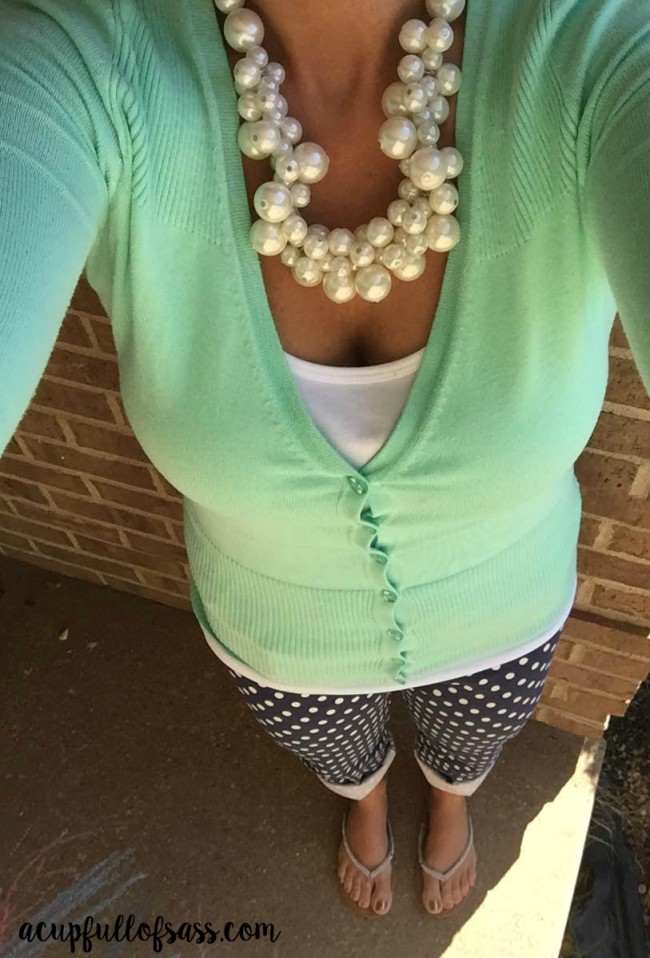 There you have it.  Another fun sassy outfit.