Today we have another great Bible Journaling Tutorial for you. This Free Printable from Psalm 136:1, Give Thanks to the Lord for He is good is perfect for the upcoming Thanksgiving holiday seasons. Because He is good. Can I get an Amen?!

I am so excited to be here yet again to share my heart and love for Bible journaling with all of you. My name is Bethany, and you can find me blogging at Southern Couture. It is my pleasure each month to bring you a new and fun Bible journaling post or printable so you can start your own adventure along with me and Amy.
You have either celebrated Thanksgiving already depending where you live or will be here within the next month. No matter when you get together with family and fill your belly full of Turkey, it is always important to remember all that we have. We should make gratitude a part of our daily lives.
In order to help you with that, I am sharing a FREE printable for you to use in your own Bible journaling entry, your planner, or even to hang in a place you look at frequently. Stick around to print your freebie.
For this entry, I wanted to keep things simple but elegant and fancy at the same time. I love seeing all the gold and white pumpkins that people use to decorate with as a nice break from all the bright orange. This was definitely an inspiration for this entry.
I used a geometric pattern in the printable with neutral tones using Psalm 136:1 as my focus: Give thanks to the Lord, for He is good.
PRINT YOUR FREE PRINTABLE NOW!
I used my metallic set of Faber Castell gelatos to add some pops of color and shimmer to the page. Gelatos look like lipstick and glide onto the page like a crayon. You can use these several different ways. Today I will show you my favorite technique.
To keep with the geometric pattern, I applied the gelato directly to the page as if using a crayon in the same pattern as the printable.
Using a damp washcloth, start rubbing the cloth over the gelato on the page to spread the color on the page and even give a watercolor effect too. Be careful to only use a damp cloth, and do not apply water too heavily to the page.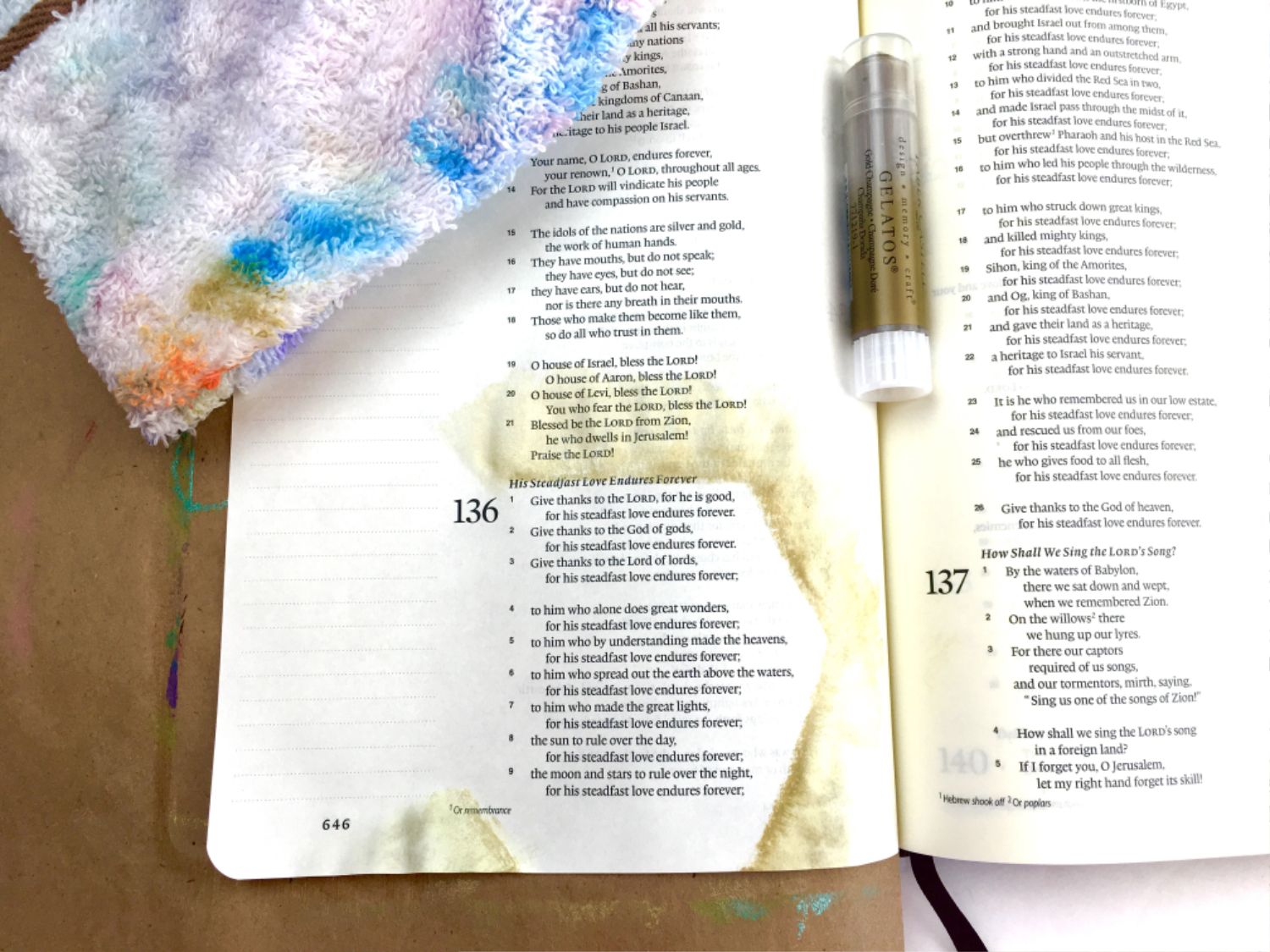 With the other 3 small printables, I used different shades of gelatos for each one with the same technique as above.
I applied the printable card to the margin using scrapbook adhesive and gold foil washi tape. How adorable is that washi tape?
Finish out the page as well by emphasizing the verse either with a pen or highlighter and then a date stamp.
I added a tab to the top of the page using gold glitter scrapbook paper and a tab punch.
Don't forget to grab your FREE printable and get started now.
If you enjoyed this idea and would love to learn more about the supplies I mentioned or other techniques to use in your journal or Bible, be sure to check out my FREE 5 Day Bible Journaling eCourse for beginners. You can sign up by clicking the image below!
Click HERE to sign up for the FREE eCourse now.
Many of you may have already taken the eCourse. I would love to know what you think or if you have any questions. Until next time, enjoy!
And the greatest of these is love…

xoxo,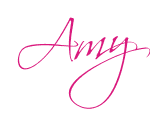 Facebook | Pinterest | Twitter| Instagram| Periscope