Do you love dressing up for Halloween as much as I do? I love coming up with a fun DIY costume. My good friend has an adult Halloween party every year. This Starbucks Halloween Costume DIY is so easy and fun to do! I am a huge Starbucks lover (as I am sure you know by now) so I knew I wanted to make this for my costume. Works for couples too. Don't you just love this?! One year I went as Flo from the Progressive commercial. You can see that costume here.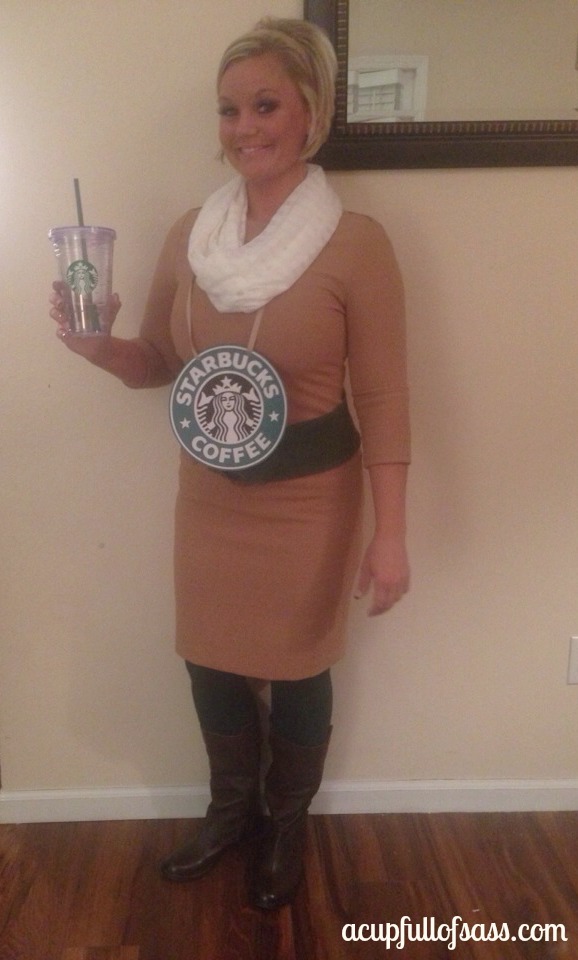 Supplies needed for Female costume
Supplies neede for Male costume 
Printable Starbucks logo large
Printable Starbucks small logo for hat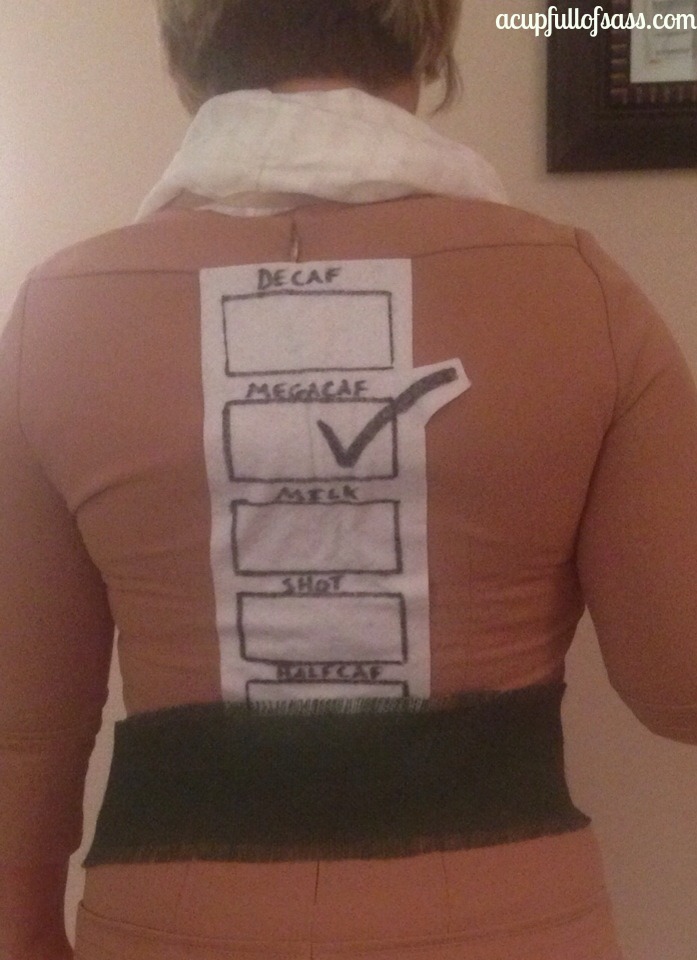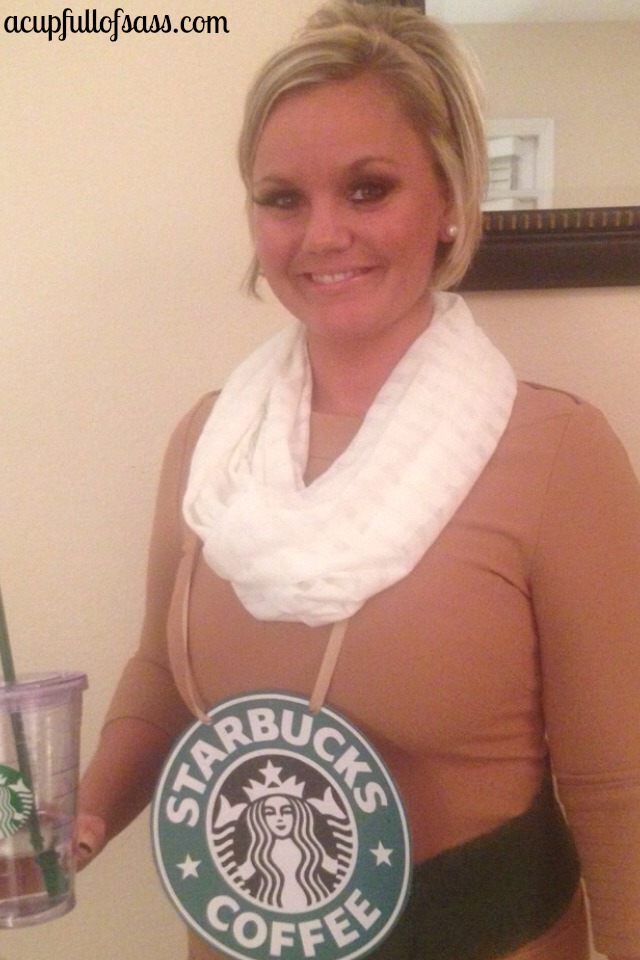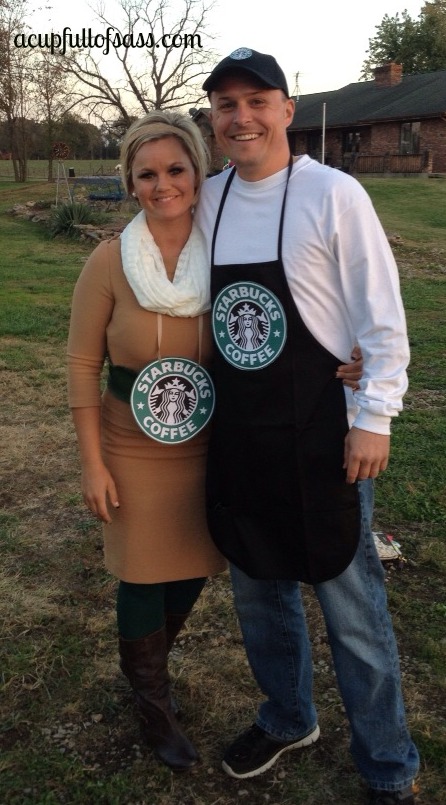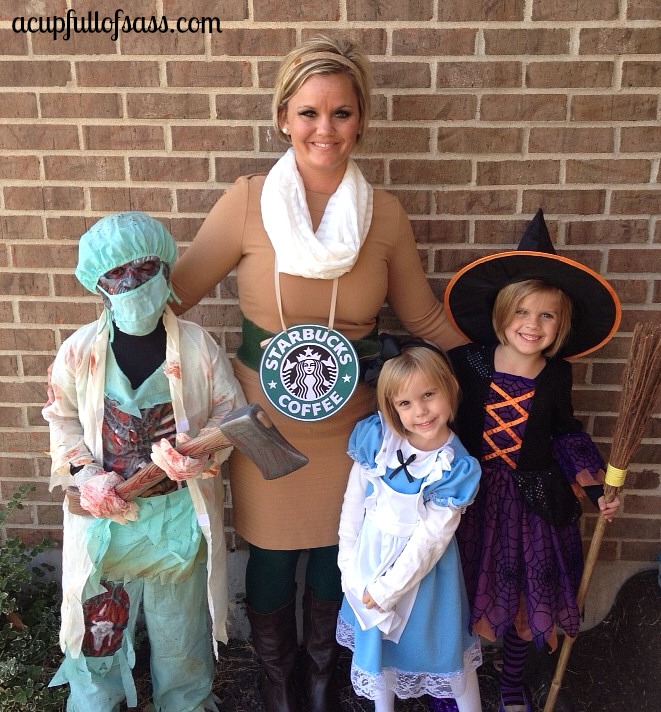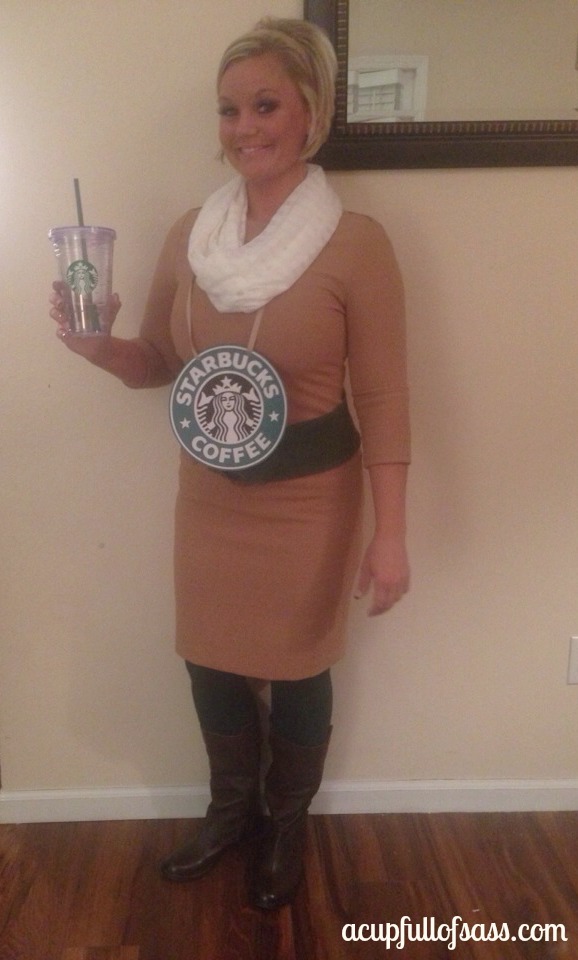 This was seriously so fun to do. I'd love to see your Starbucks creation. Send me a picture!
Facebook | Pinterest | Twitter| Instagram| Periscope