My Stitch Fix #2 arrived today. I was seriously walking out my door headed to the gym when it came. I could not wait to open it, so I didn't. I was so nervous and excited at the same time to see what they sent me. Being my Stitch Fix #1 was not as I had hoped for. If you are not familiar with Stitch Fix you can see my post on my First Stitch Fix here. It explains exactly how it works and it's my honest review. For this Fix I thought it would be fun to do an unboxing. I wanted you to see my first reaction when opening my Fix for the first time.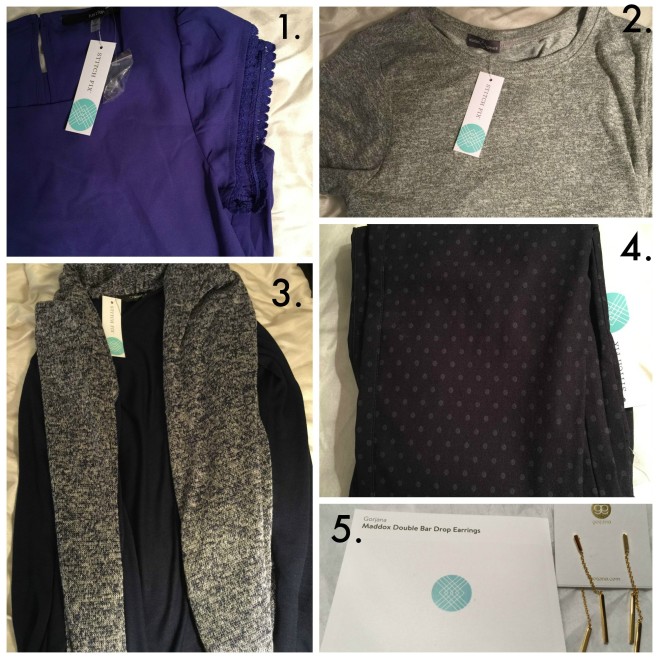 Here is what I got in my 2nd Fix:
Item#1 – Fun2Fun Holston Crochet Trim Solid Blouse $38 This really was so not my style. I don't care for loose fitting tops and I have told them that twice now. Item #1 – Sent Back
Item #2 – Market & Spruce Sam Hi-Lo Short Sleeve Top $44 This was a light grey thin sweater. The materal was very soft, but it was so lose on me. It did not look good on me at all. Item #2 – Sent Back.
Item #3 – Caramela Benfield Heathered Drape Front Cardigan $58 I liked the way this cardigan looked and felt. It actually fit pretty well too. However, is was very flowing in the front and super long. It's just not something I would wear often if at all. Item #3 – Sent Back.
Item#4 – Black Margaret M Emer Polka Dot High Waisted Cropped Pant $98 I was seriously LOVING the polka dots. I mean you know how much I LOVE polka dots! But when I looked at the price, I decided I did not love them as much as I first did. Yikes! That is a lot for a pair of pants. Not jeans, but pants. I then tried them on and unfortunately the high waist pants are not for me. I really wanted this one to work, because saying no to polka dots is not easy for me. Item #4 – Sent Back
Item #5 – Gorjana Maddox Double Bar Drop Earrings $48 The gold trendy earrings were not something I could see myself wearing because I have such short hair. But then again, maybe I could. They were very dainty and fun. But this is more then I would like to pay for jewelry. Item #5 – Sent Back.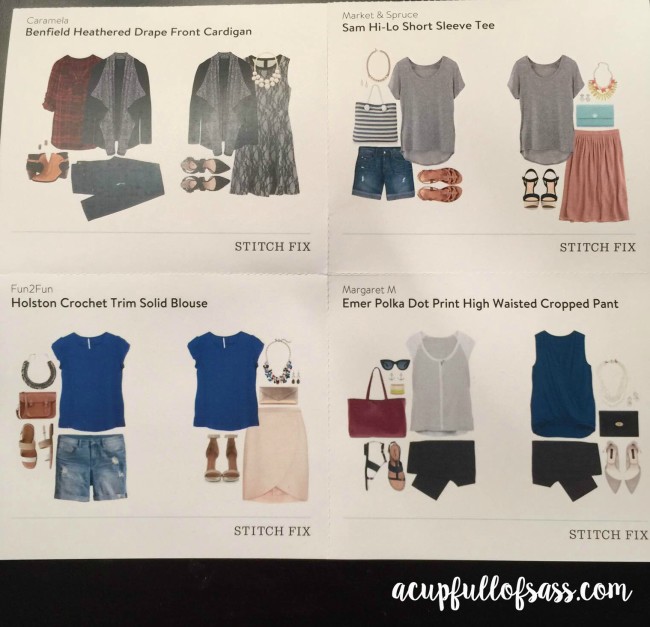 So for my second Fix I was overall disappointed. I think I want to do it one more time. Three times a charm in my book, so three it is. Plus my mom and friends have all loved everything they receive. So next time will be The One! 🙂 And don't you worry, I will be sharing my honest thoughts with you once again. I will also do another Unboxing video for you.
You can see my Stitch Fix #3 with Unboxing Video here.