Look what showed up on my door step! I was rushing out the door, headed to my kids Valentine's Day parties and my STITCH BOX for was waiting for me. Can I just say it was killing me that I could not rip open the box at that very moment. The struggle is real.

Item #1 –  Moni Two-Tone Leopard Print Scarf – by Octavia – $28 
I love this scarf! The funny thing is, I already own it. I bought it two years ago from Amazon. It looks so good with the mint skinny jeans from STITCH FIX too. Since I already own a scarf that is almost identical to this one, I am not keeping it. Otherwise I would be. 🙂 Sending Back.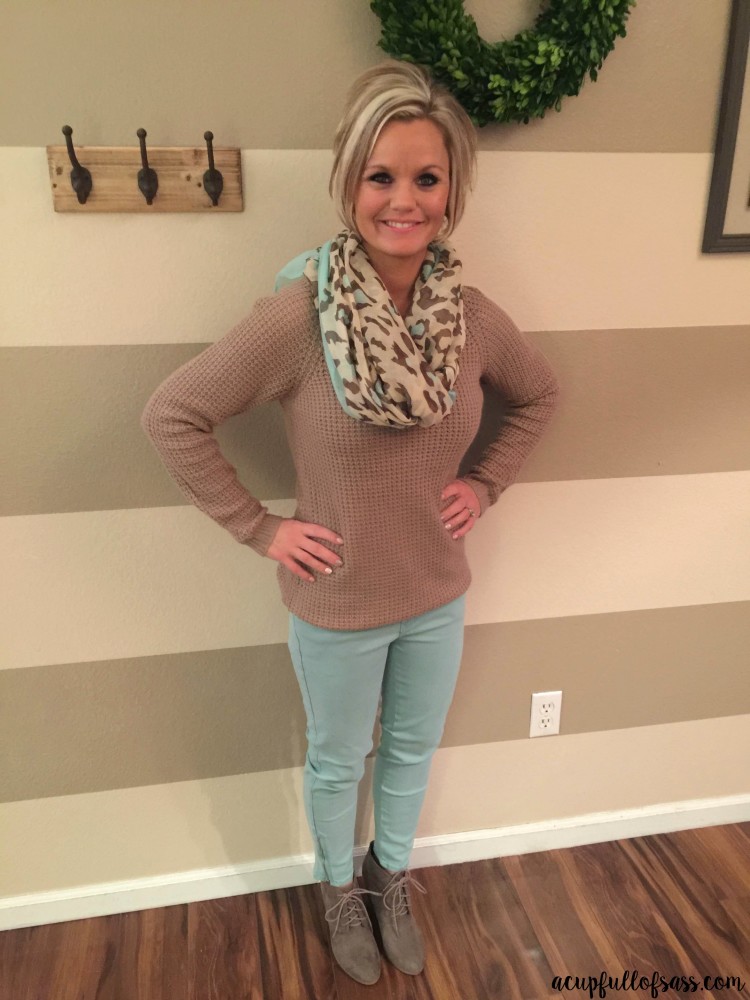 Item #2 – Dean Skinny Jeans – by Just Black – $78
Aren't these just adorable!? I love the way they fit. The length it perfect. The zipper on the sides are just too cute. The color matches the scarf (and the scarf I already own) perfectly. This is great for spring! Keeping.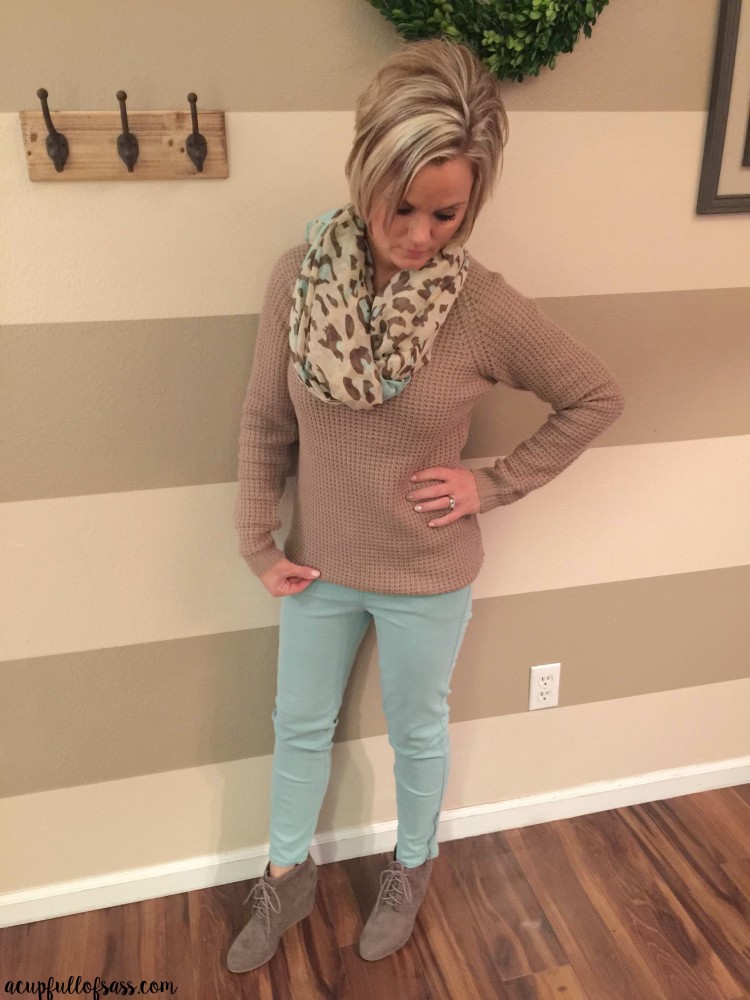 Item #3 – Sorelle Water Resistant Jacket – by RD Style – $88
You had me at Polka Dots! This rain jacket is perfect for spring. I tried it on with my Striped Dress, Red Hunter boots and Silver Tassel Necklace . I love love this jacket. Keeping.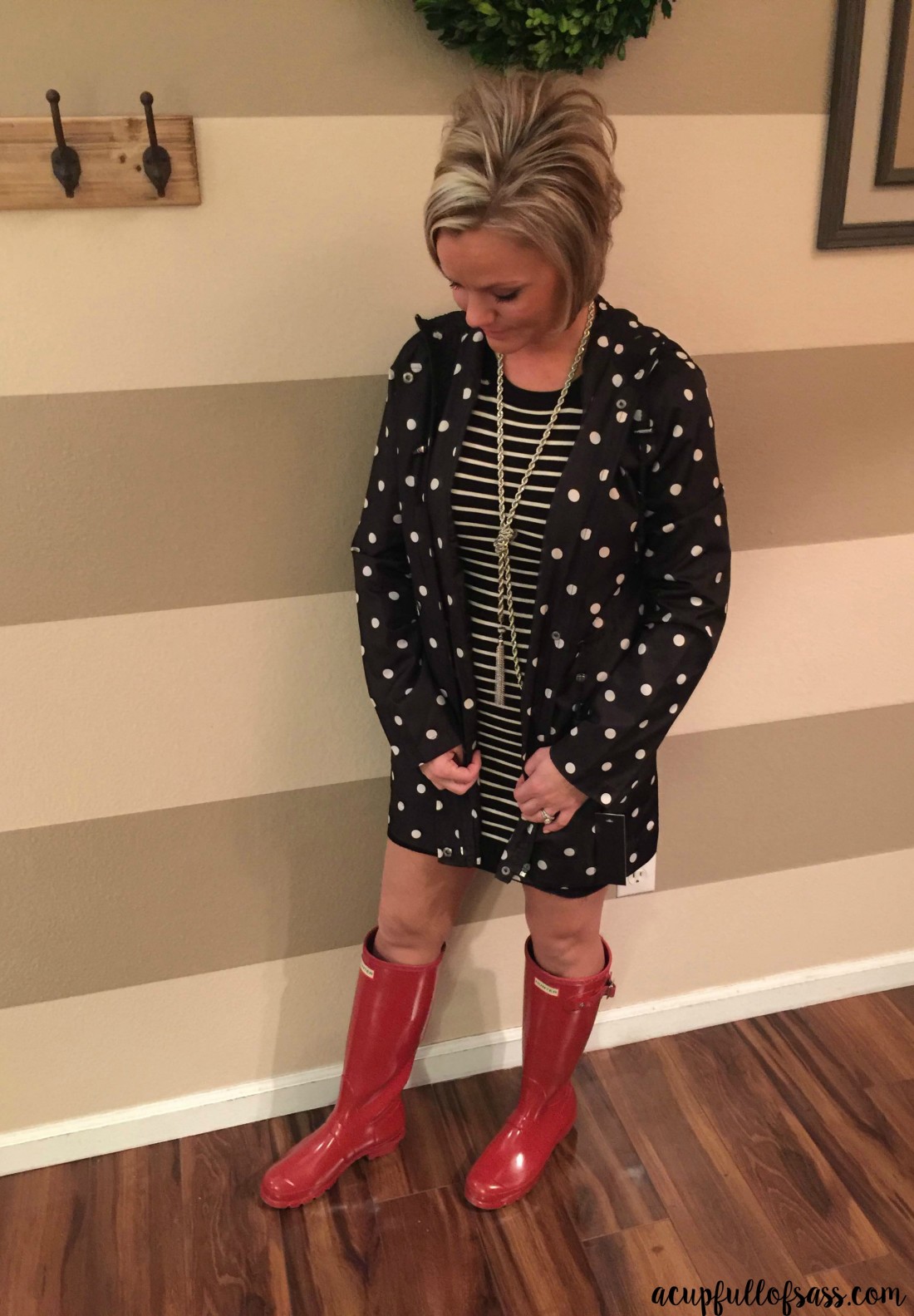 You can find the Silver Tassel Necklace I am wearing here. It's one of my favorite pieces of jewelry.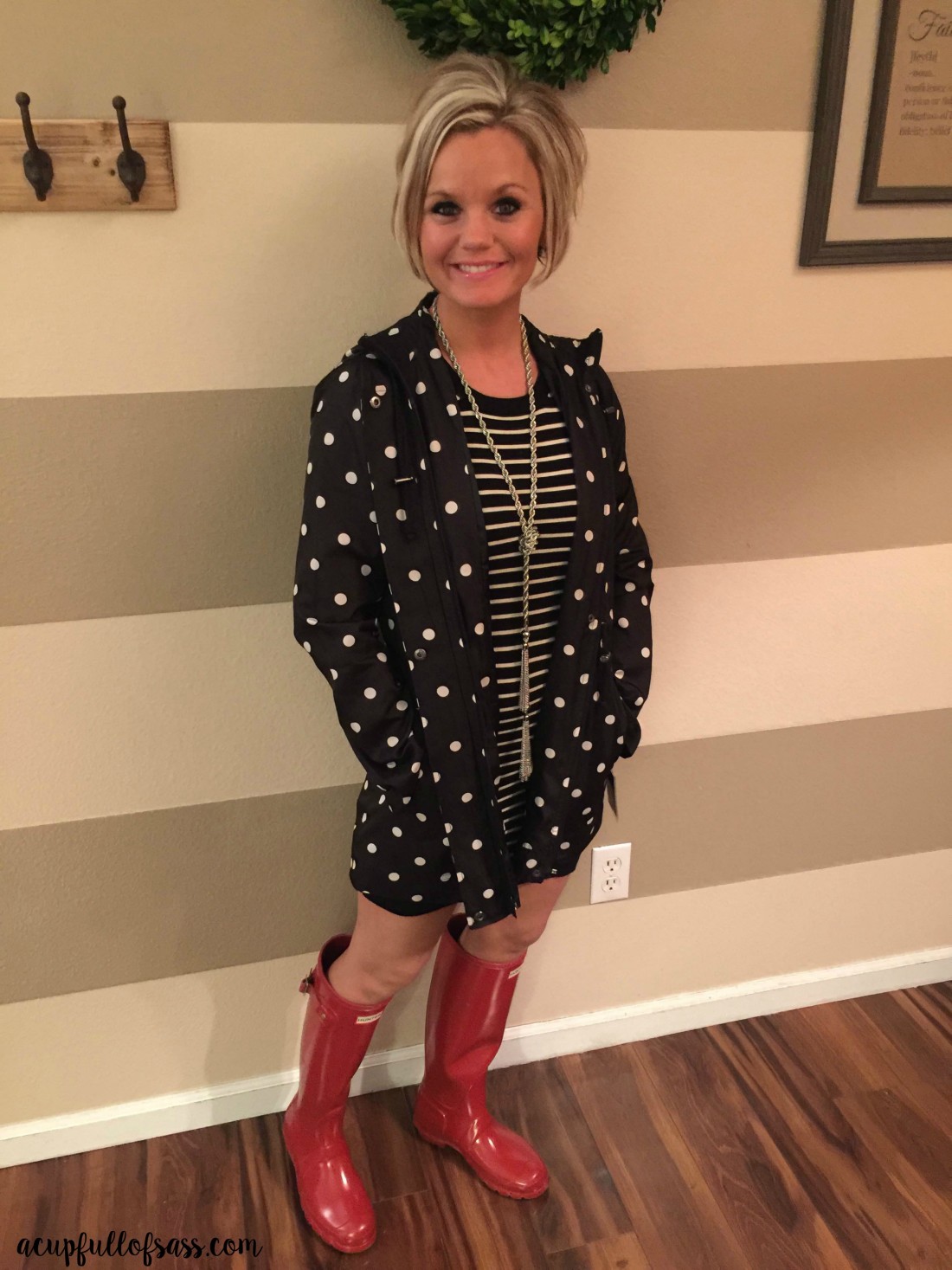 Item #4 – Palmas Vest – by Monoreno – $58
This vest did not work out. It had two zippers and for the life of me I could not get it to zip. I did not like the way it fit. I felt like the length was too short and it just did not look good on. Sending Back.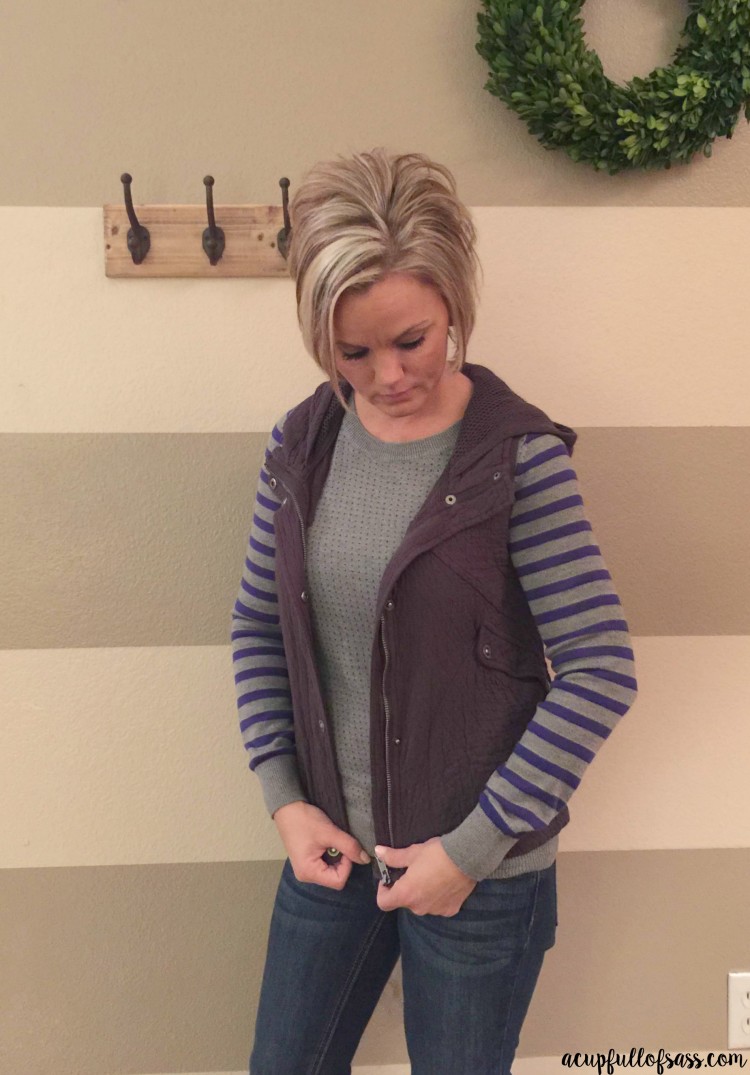 Item #5 – Syd Open Cardigan – by Leo & Nicole – $64
I wasn't sure what I thought about this when I pulled it out of the box. After I tried it on, I liked it okay. But I did not like the way it fit me. It just felt big. You can even see by looking at sleeves how big it is. Sending Back.  The Silver Chain Bib Necklace I am wearing you can find here. I love this necklace!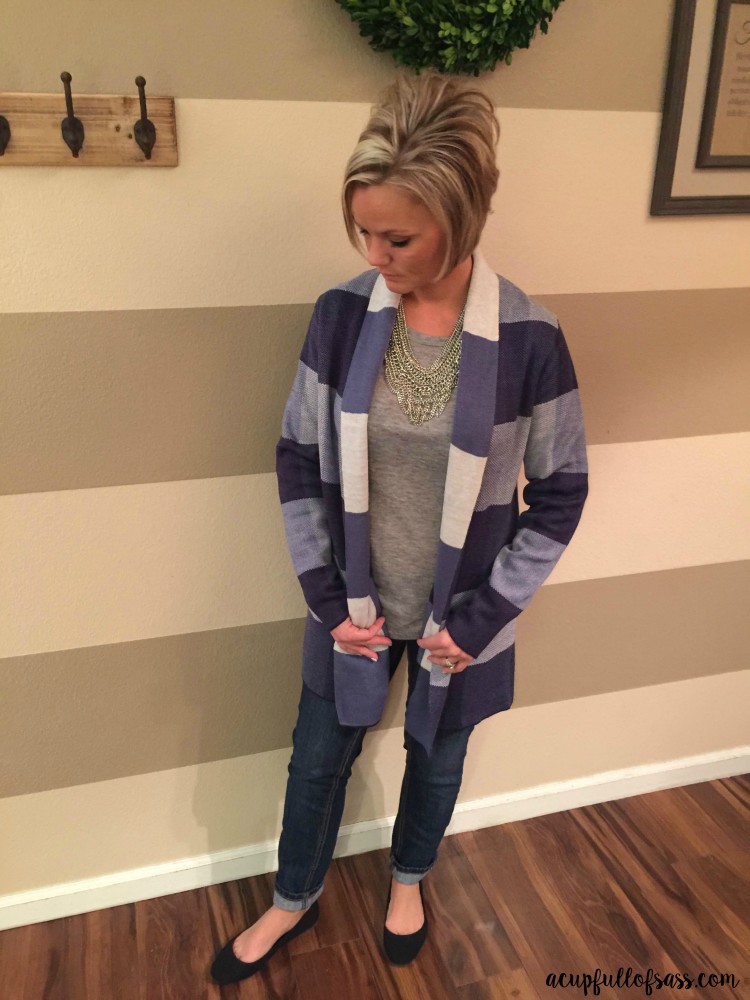 So overall I think this was a great Fix. I am only keeping two items, but would be keeping three if I did not already own the scarf. You can see my Unboxing Video below.
Have you signed up for STITCH FIX yet? Sign up here and join the fun!
                                                                                               xoxo,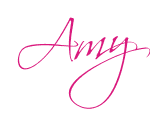 Facebook | Pinterest | Twitter| Instagram| Periscope