This is my second STITCH FIX for January 2016. I was only receiving them once a month, but I decided change it to every 2-3 weeks. Why you ask? Because I am totally blown away with what I have been receiving in my Fixes and waiting a full month for my next Fix, was killing me. But the great thing about STITCH FIX is you can change the frequency on how often you receive your shipment anytime you want. So if I decide I want to go back to monthly shipments or space them out longer, I can do that. See the first part of my January STITCH FIX Review here.
I also did an Unboxing Video you can see here and the Try On Video here. below. Now let's get started.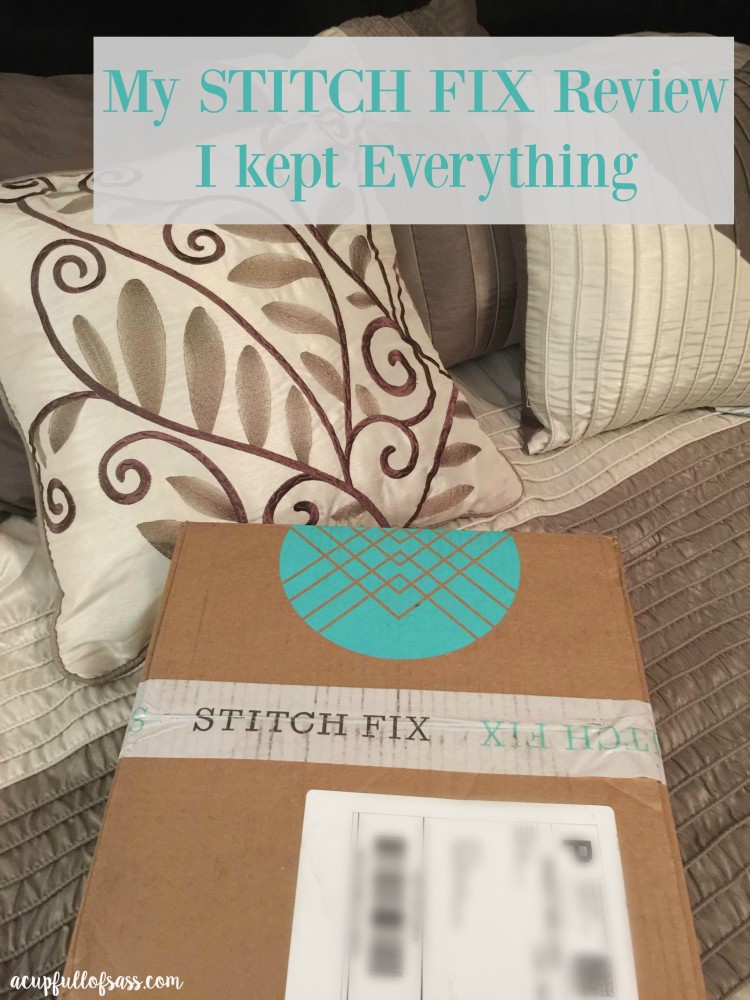 Item #1 – Tyenna Reversible Plaid Puffer Vest – by Pixley – Buffalo Plaid – $74 
Oh my goodness this vest is Amazing!! I notice the buffalo plaid as soon as I opened the box. And get this. It's reversible. That's double the wear! Both sides have pockets which I am a fan of. I love love it!  Keeping.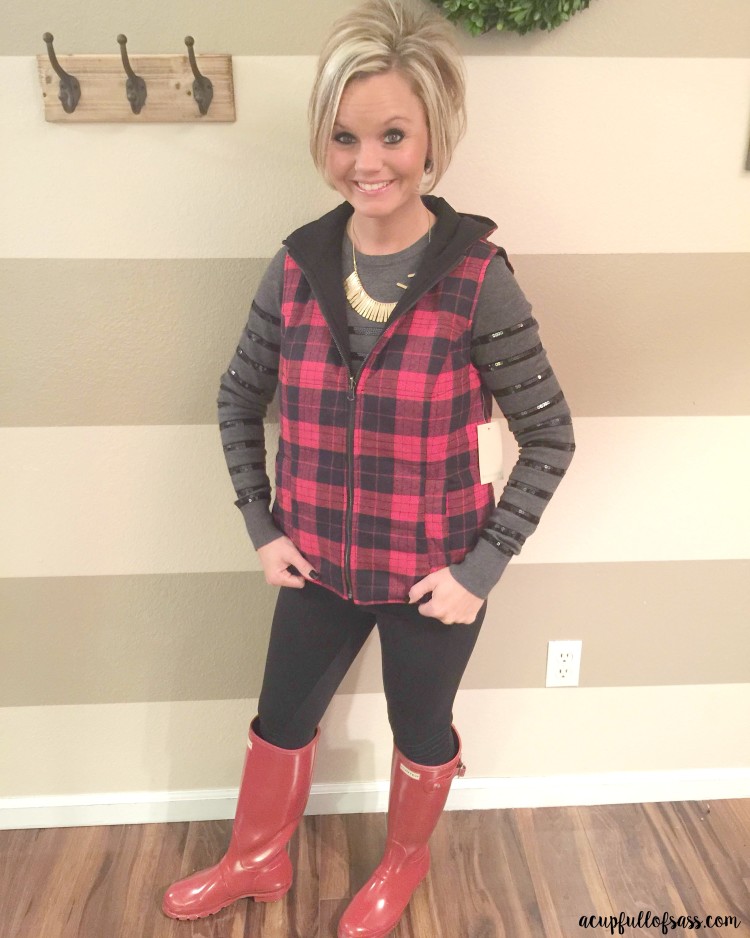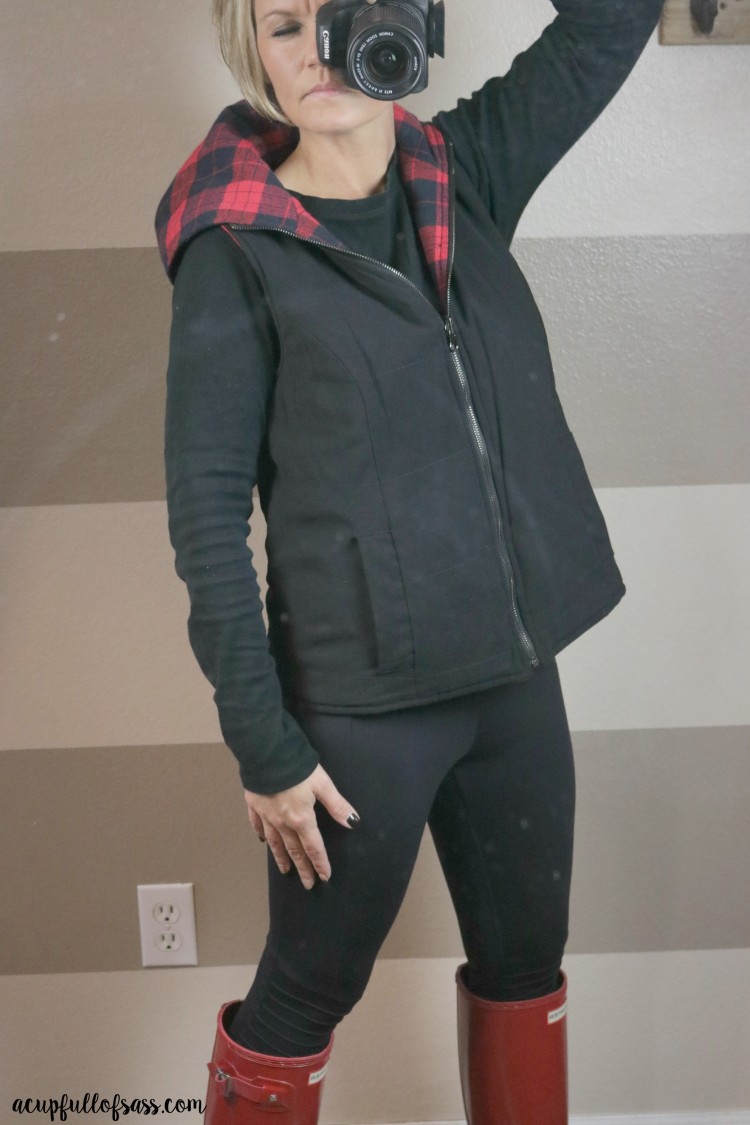 Item #2 – Barrie Crystal Statement Necklace – by Bay to Baubles $44 
You probably know I love statement necklaces! I really like style and the look of this necklace. The color is a little different and I am not  sure I am a fan of it. I decided to keep it because it will probably make a great accessory in the spring summer months. Plus if you keep all 5 items you get a 25% discount. That's huge! Keeping.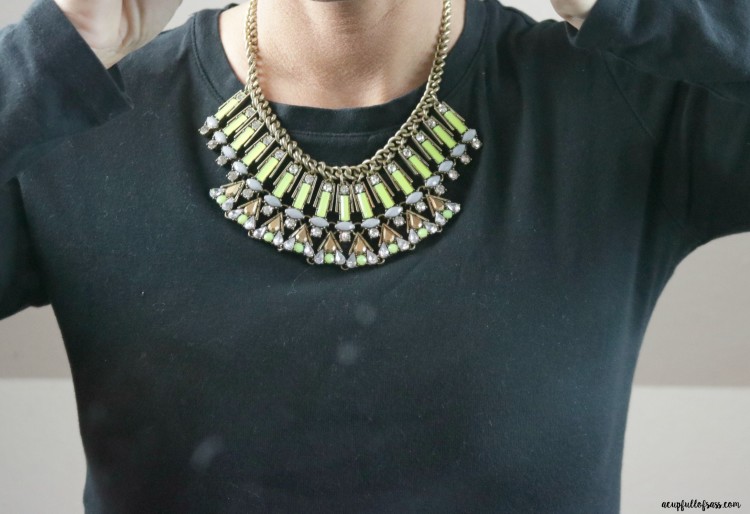 Item #3 – Akron Tie Back Knit Top – by Papermoon – Grey $54 
If this sweater doesn't scream my name, I don't know what does. It is seriously the cutest! I love the bow in the back and the polka dots. I am wearing it with the leggings they sent me and I love it. It will go with anything. Keeping.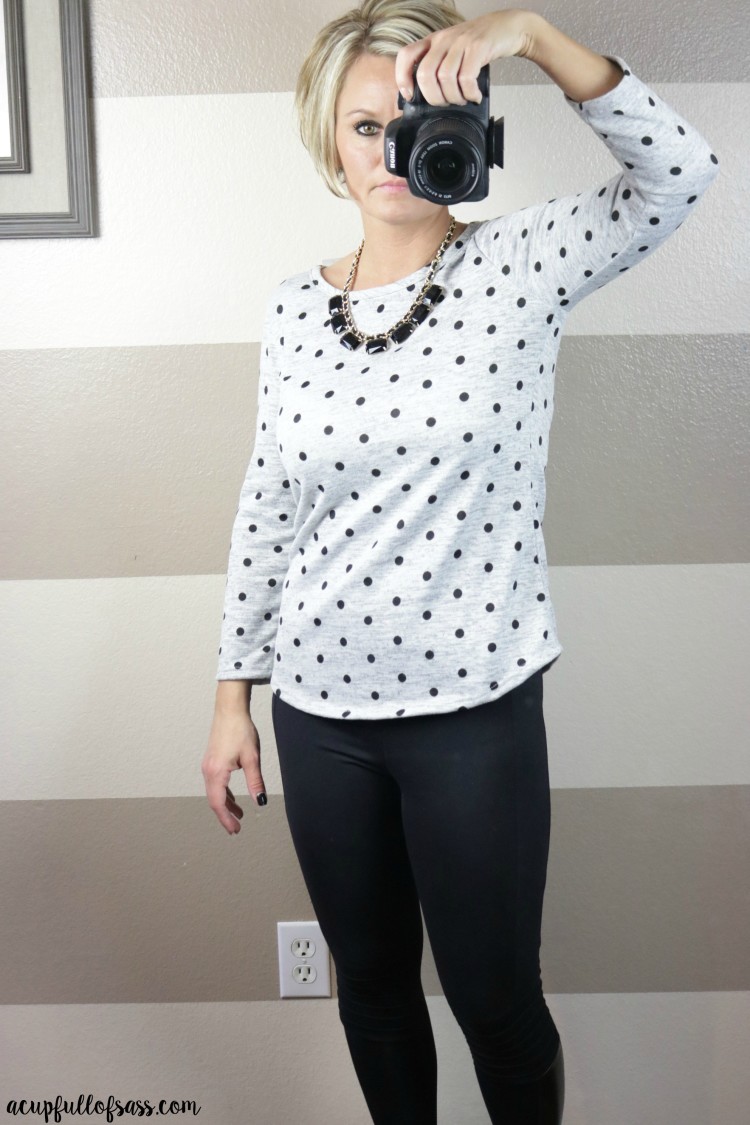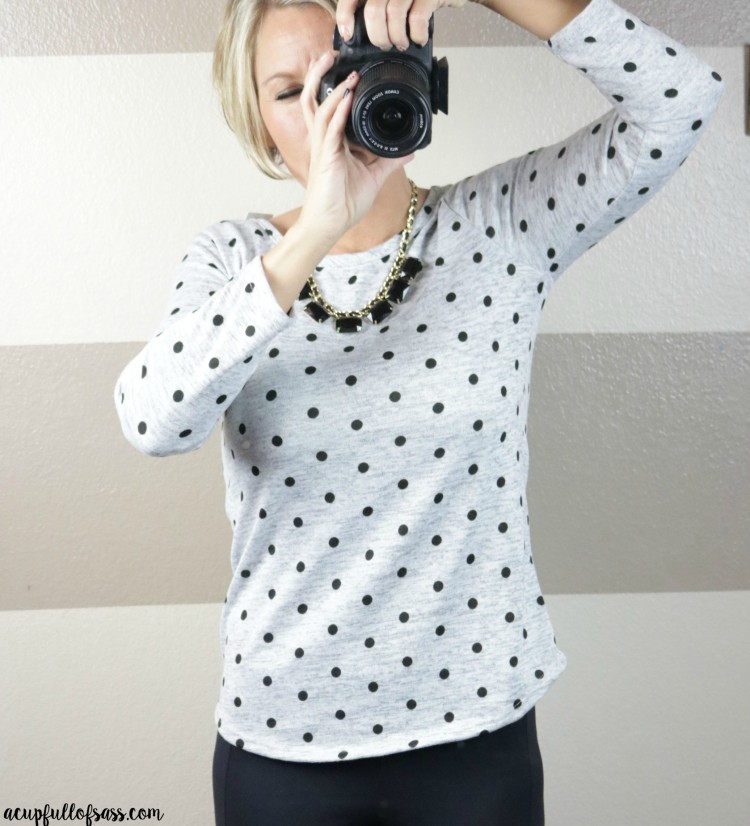 Isn't this bow just the cutest?!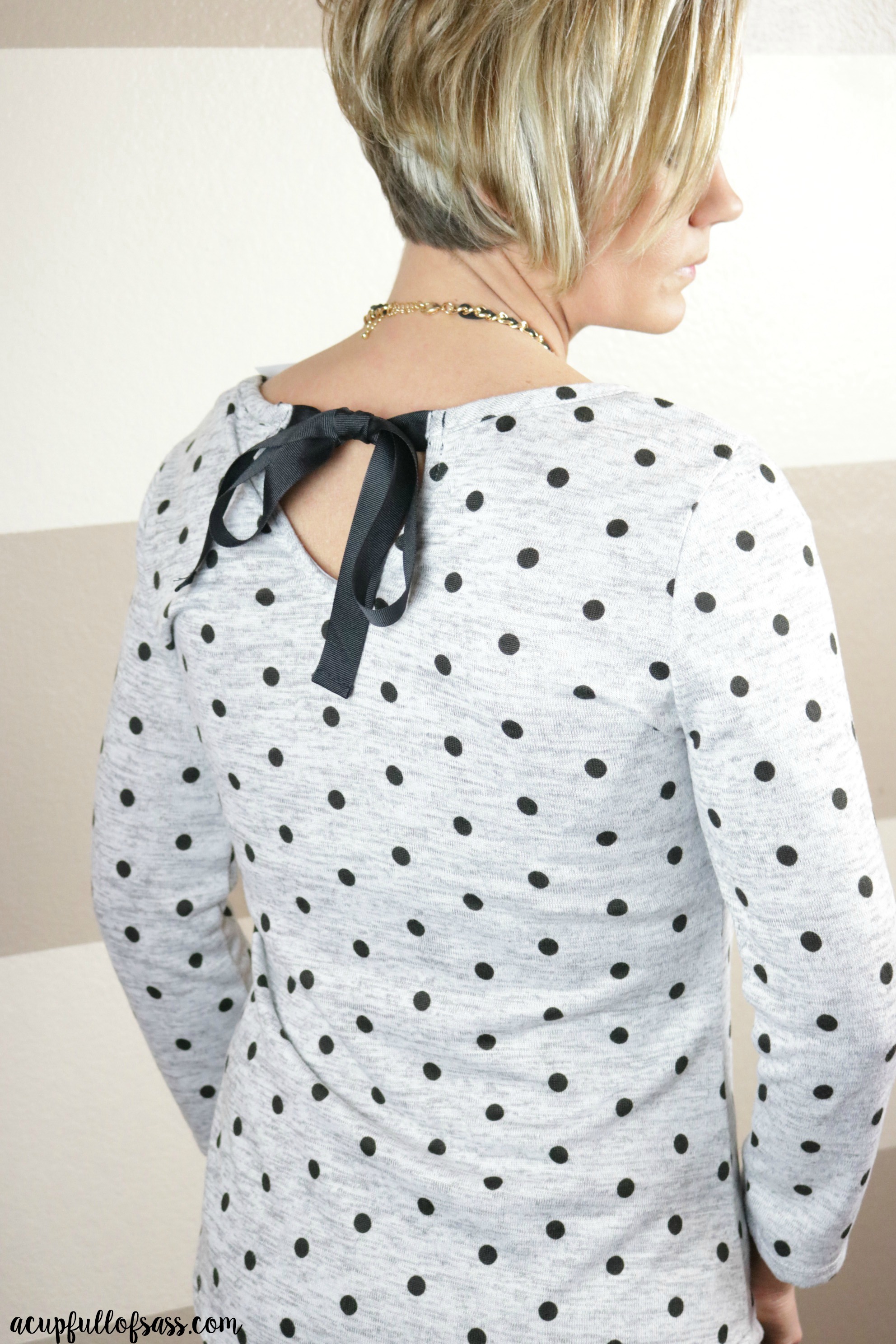 Item #4 – Masie Faux Leather Panel Pencil Skirt – by 41Hawthorn – Black $68 
This Faux Leather pencil skirt is so cute and so me! I can so picture me wearing this. It looks great with my ankle boots and a pair of leopard heels. The topI am wearing is also a STITCH FIX top I got in my November fix. I loved how it looked with the skirt. So love this!  Keeping.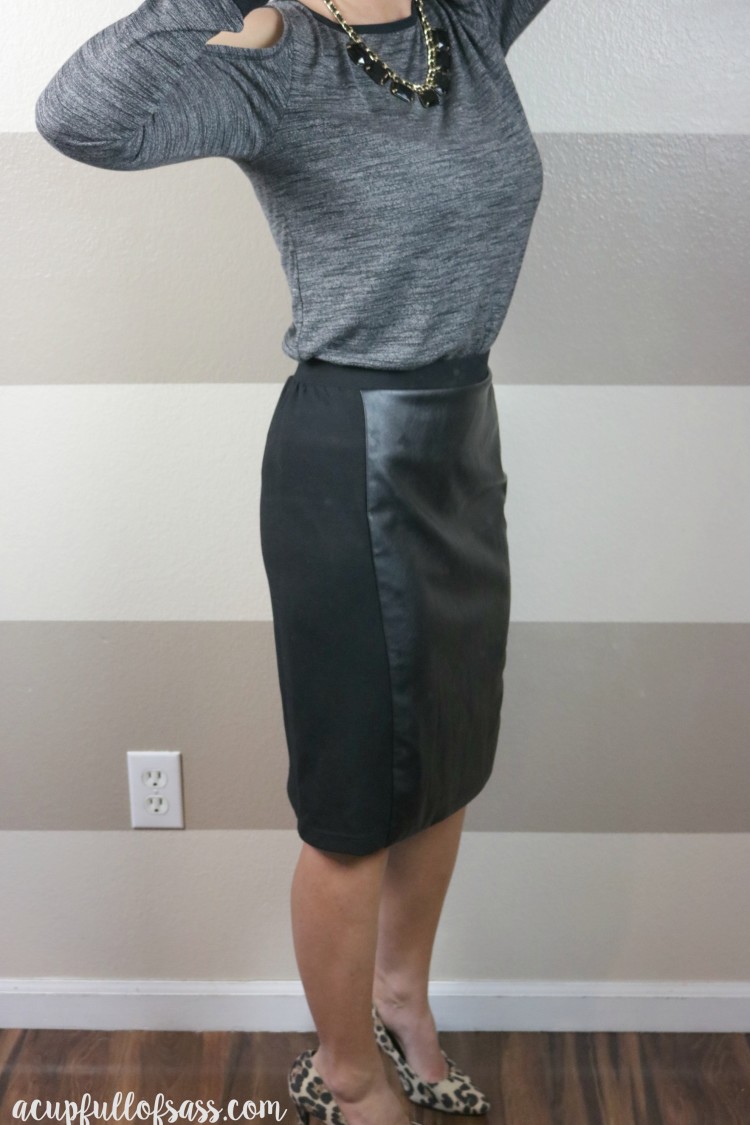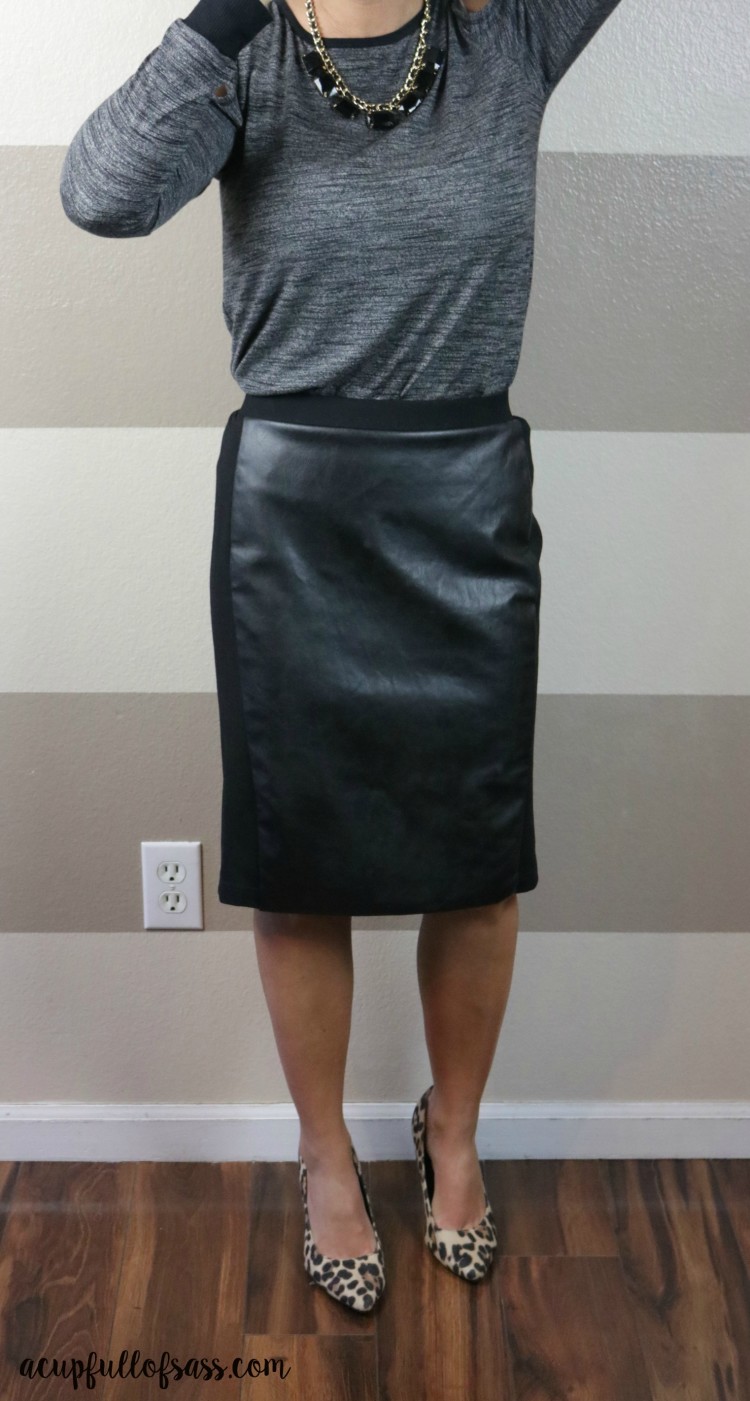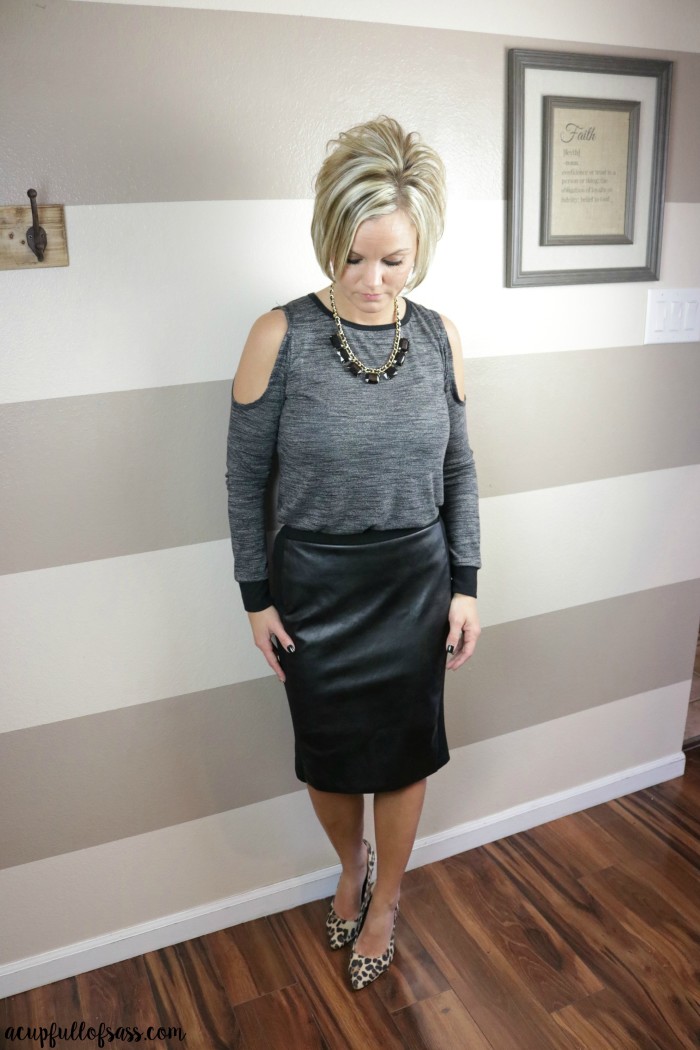 Item #5 – Glynn Faux Leather Detail Moto Legging – by Rune – Black $58 
These black leggings  fit like a glove! As soon as I tried these on I immediately pulled the tags off and wore them to a dinner I was going to. I absolutely love love the faux leather details on the side as well as the bunched material. They are so comfortable and look amazing on! Love love them! It was very hard to photograph these, but I did my best.  Keeping.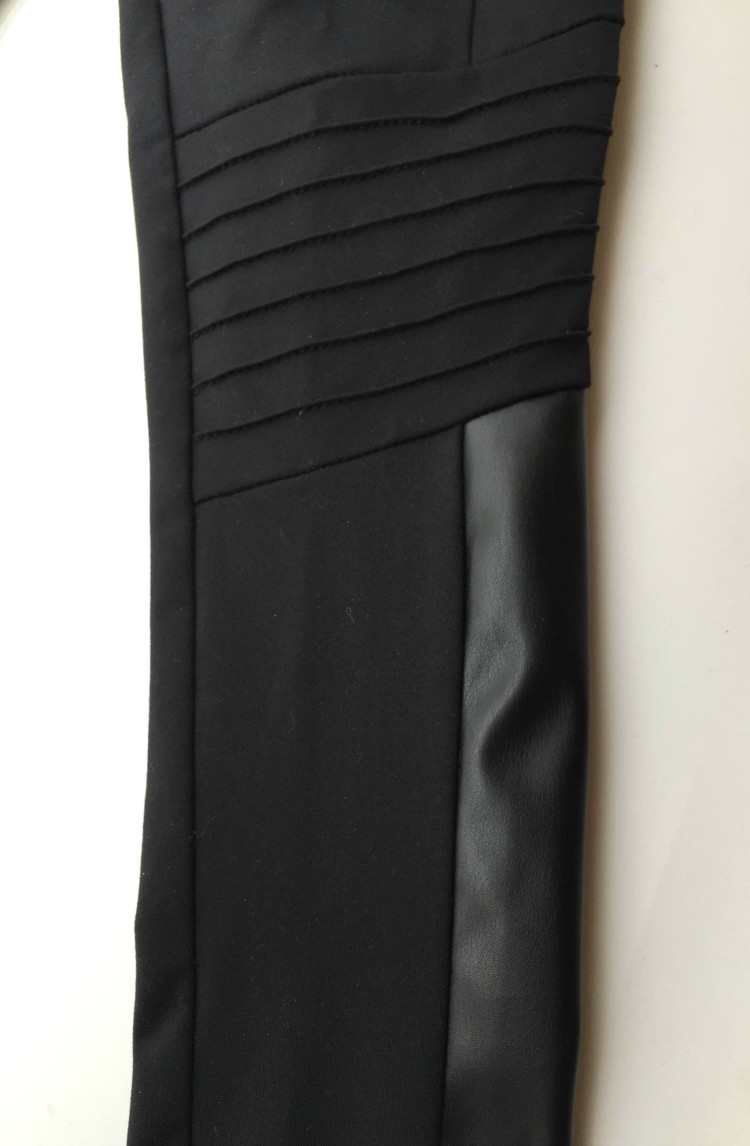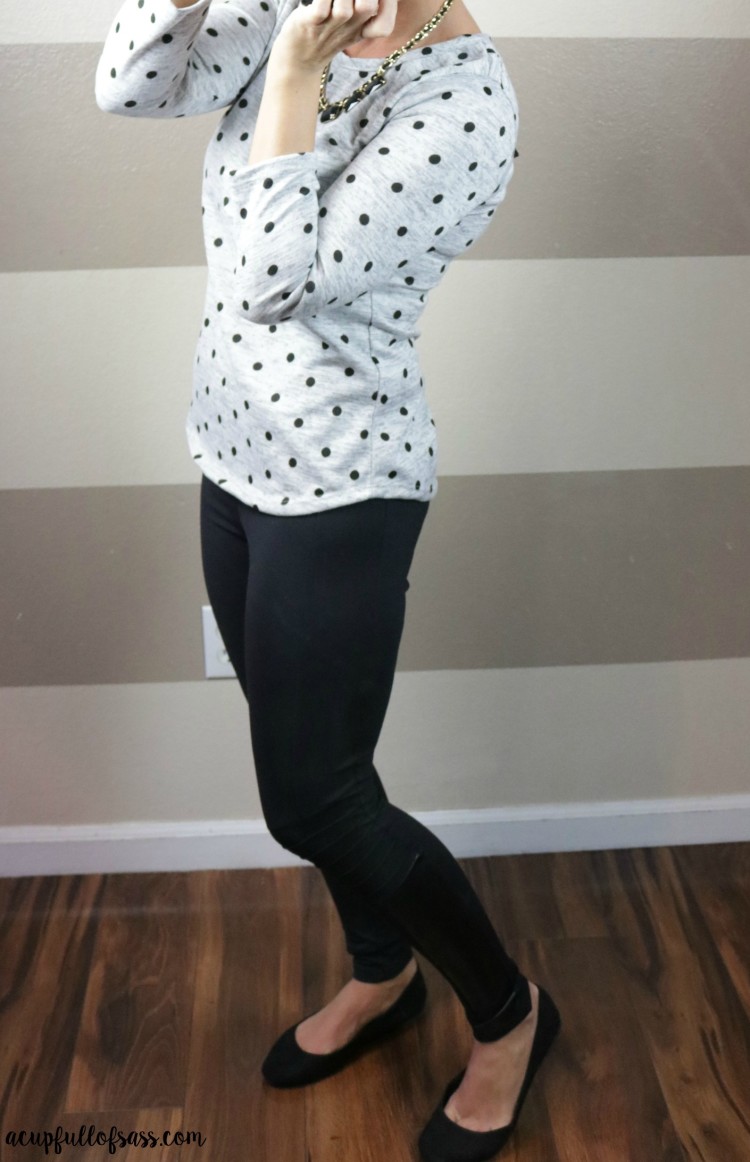 THE BREAKDOWN 
Merchandise Total – $298.00
Buy All 5 pieces and save 25% – $75.50
Styling Credit Fee -$20.00
Total if I keep everything – $203.00
And guess what?! I am keeping EVERYTHING. That has never happened before! But I am so in love with everything and the 25% discount is huge! So there you have it.
Are you ready to give STITCH FIX a try? Or like me, give them another try? Sign up here.
Check out my other STITCH FIX Reviews: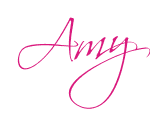 Facebook | Pinterest | Twitter| Instagram| Periscope