My Stitch Fix July 2016 is here. Yay!! So first let me first say, my normal stylist did not style me this time. You can can see the full reason why in my Unboxing Video. However, I really feel like this stylist did a great job with my Fix! I can't wait for you to see the video.
Stitch Fix Unboxing Video July 2016
 Stitch Fix Try On Video July 2016

ITEM #1 –  Stitch Fix Blake Scissor Cut Hem Skinny Jean by Just Black – $88 – Keeping
I loved the color and style of these jeans. I loved the way the hem was cut at the bottom. They fit amazing except for the length. Truthfully, they were a little long. So I cuffed the bottom once. Worked out perfectly. I also show them not cuffed, and they still looked great. I will wear these year round. I just love them!!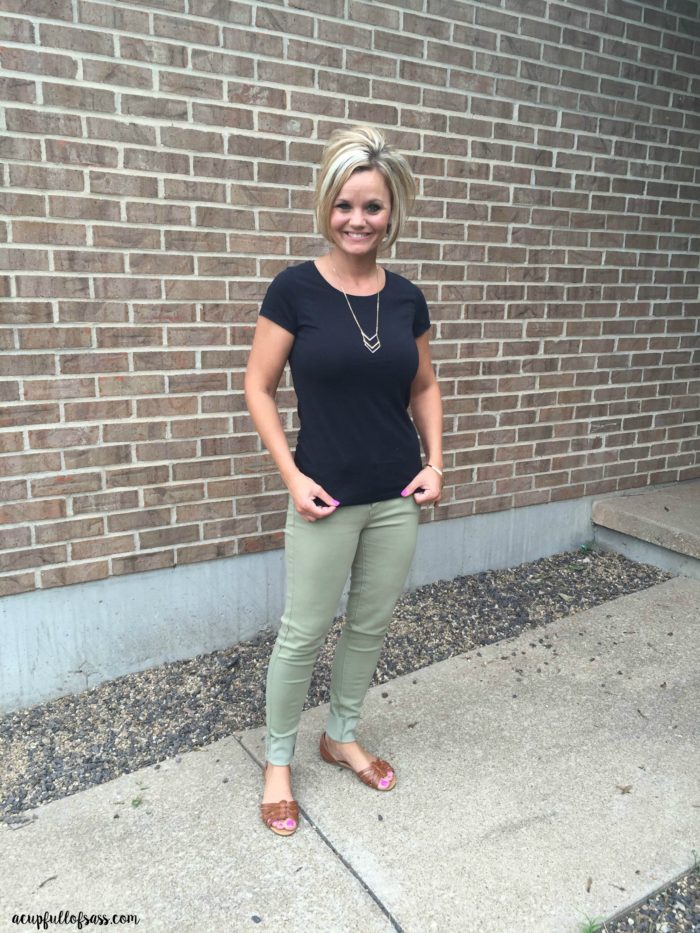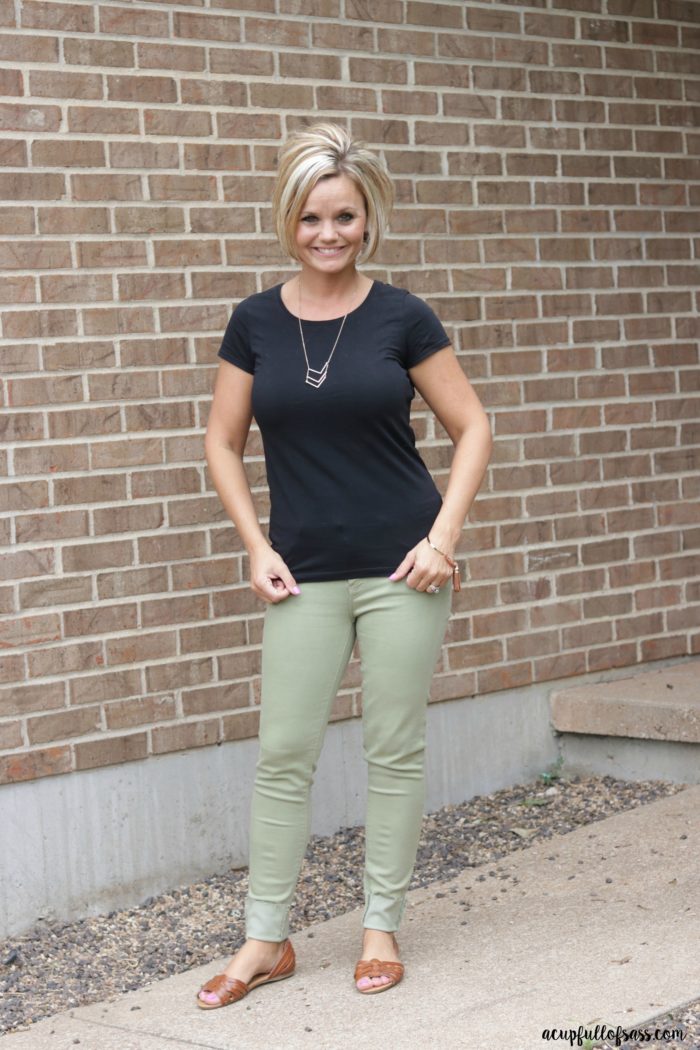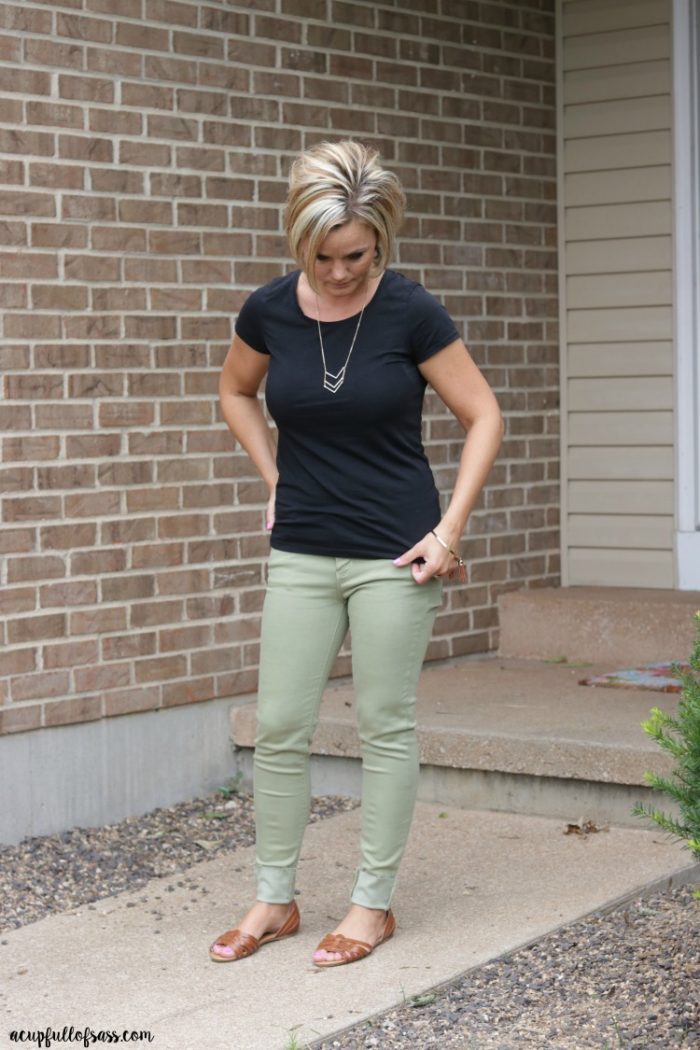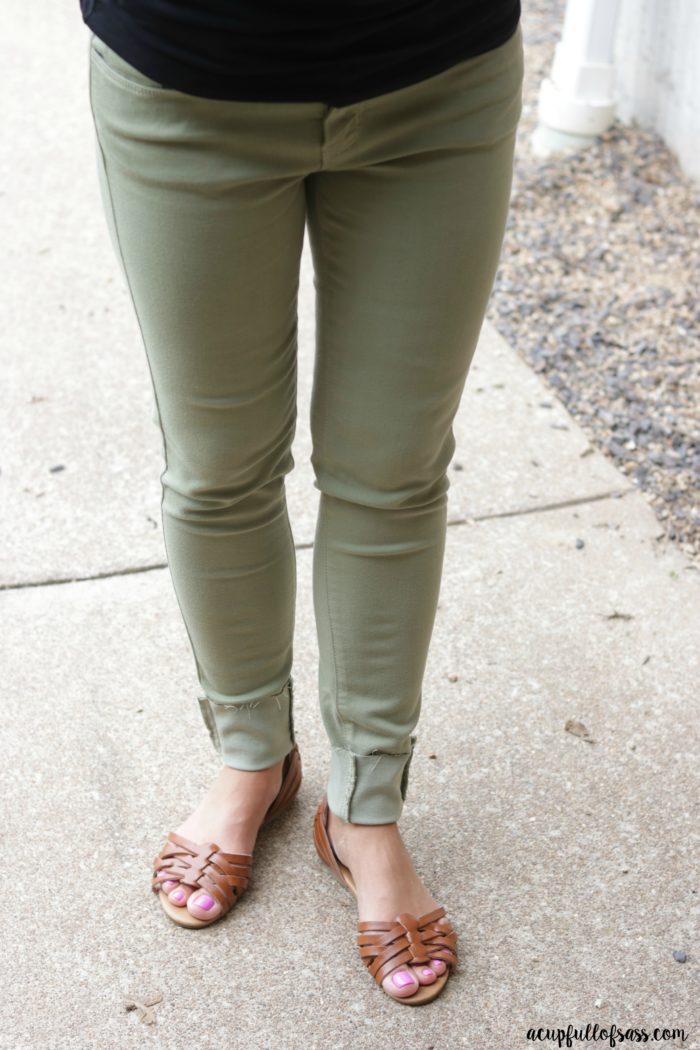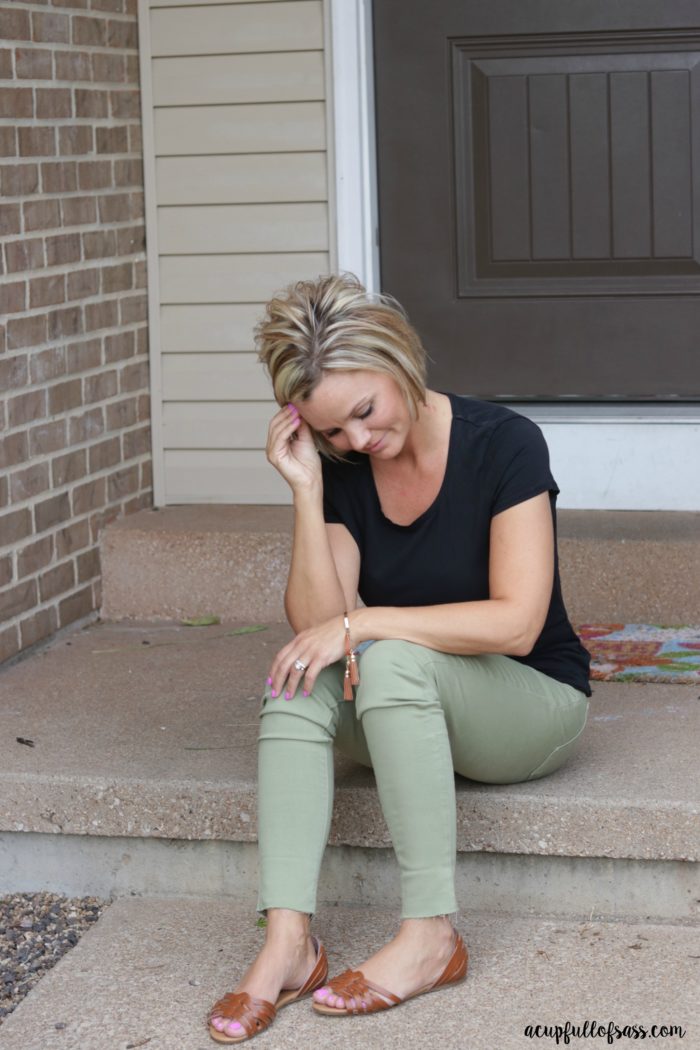 ITEM #2 –  Stitch Fix Jorgensen Crochet Top by Daniel Rainn – $68 – Sending Back
I love the look of this top. It really is my style. However, the cost was just too high. I did not love it for that amount.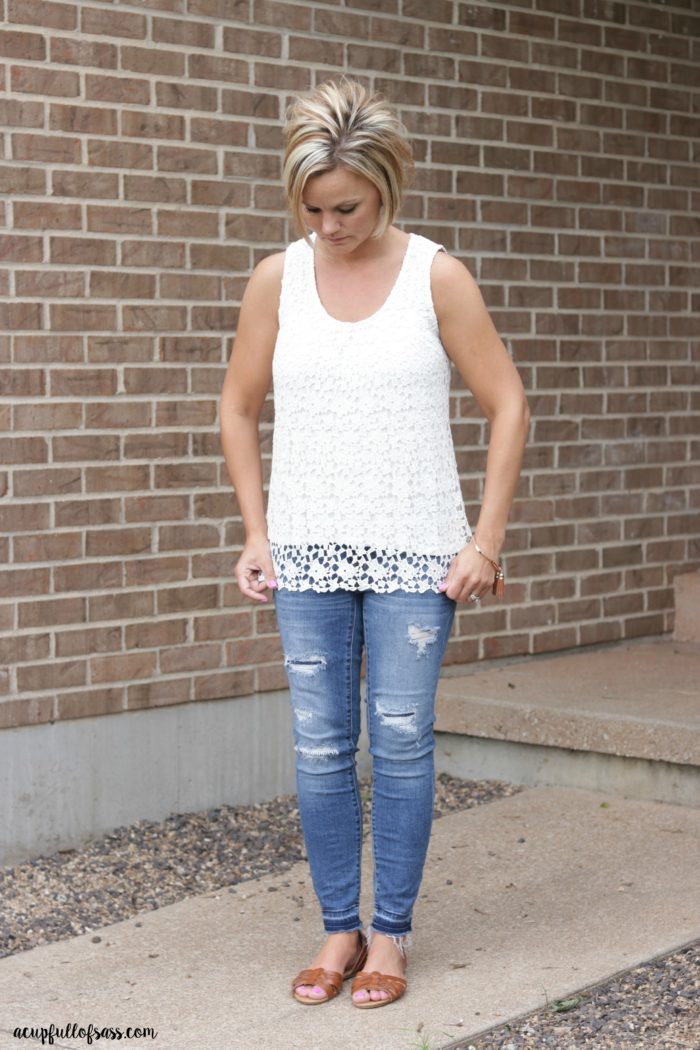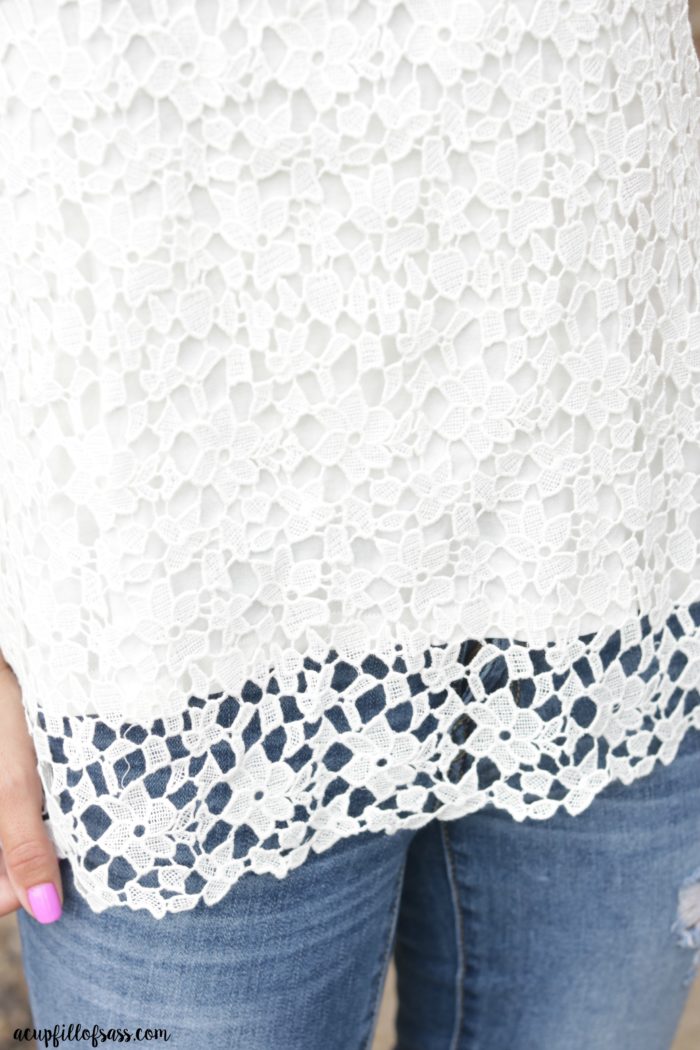 ITEM #3 –  Stitch Fix Katharine Split Back Top by Skies are Blue – $54 – Sending Back
I was a little surprised of how cute this top was on. I like the detail in the front and back. It was a little to free flowing for me to love it. So I decided to send it back.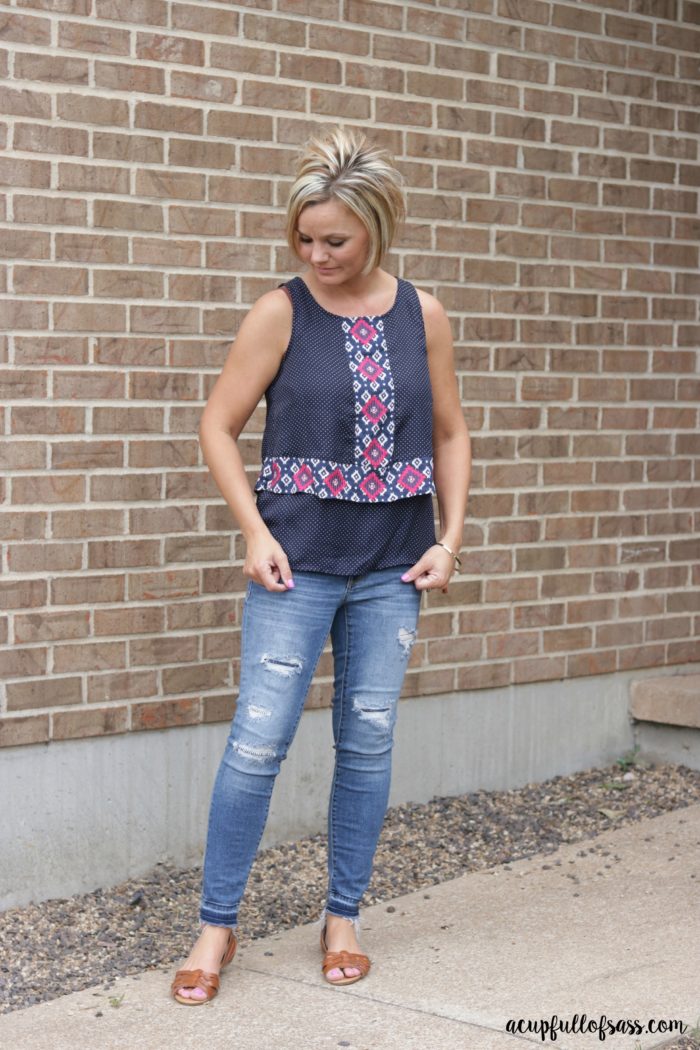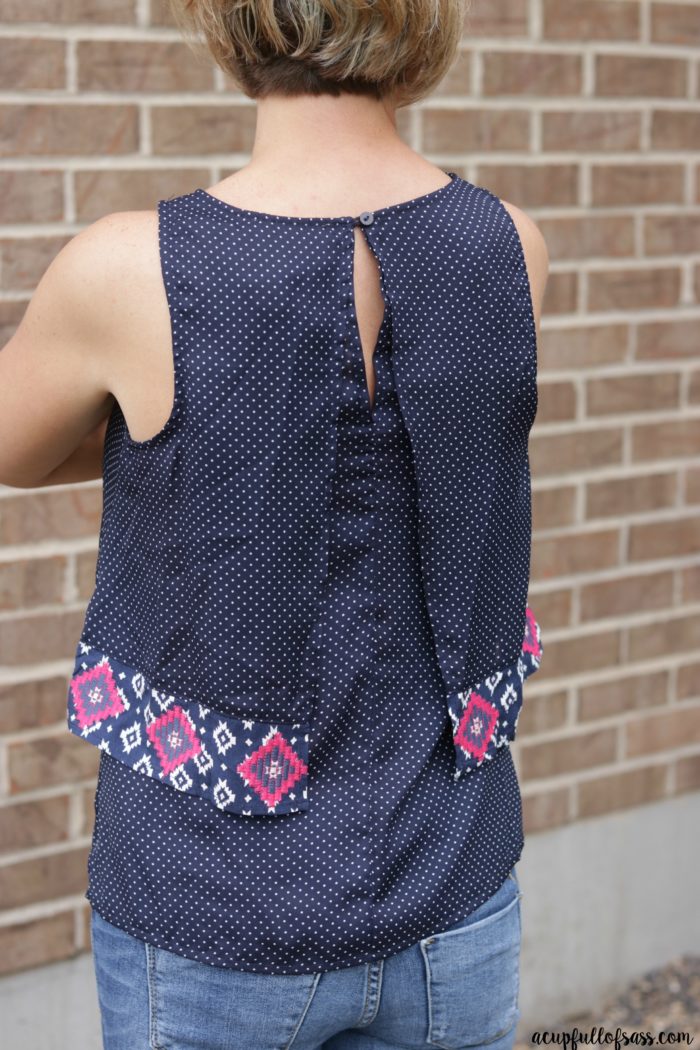 ITEM #4 –  Stitch Fix Shay Knit Maxi Dress by Gilli – $78 – Sending Back
I have been wanting a Maxi dress, but I'm always afraid they will be too long on me. To my surprise this Maxi dress actually was a great length. And the material was so soft and comfortable. I was not totally in love with the color and pattern. Also, the breast area seemed off to me. I am not really sure how to explain it. I am going to request another Maxi dress in my next Fix.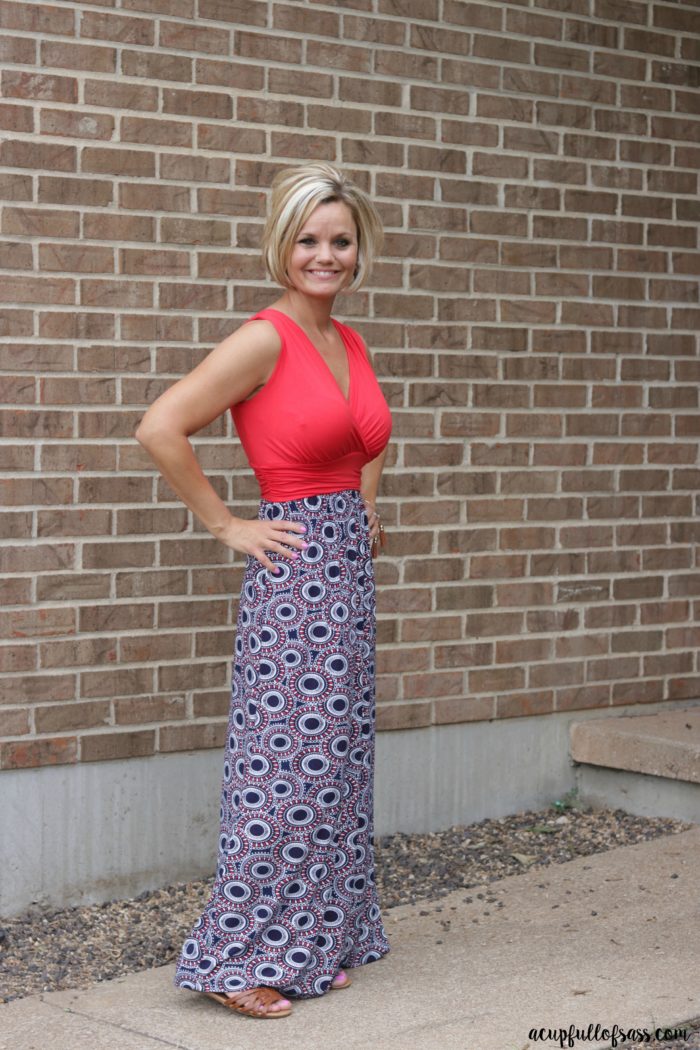 ITEM #5 –  Stitch Fix Anabella Ornate Stone Necklace by Romolo – $34 – Keeping
I really really liked this necklace! I decided to keep it. It was just so pretty.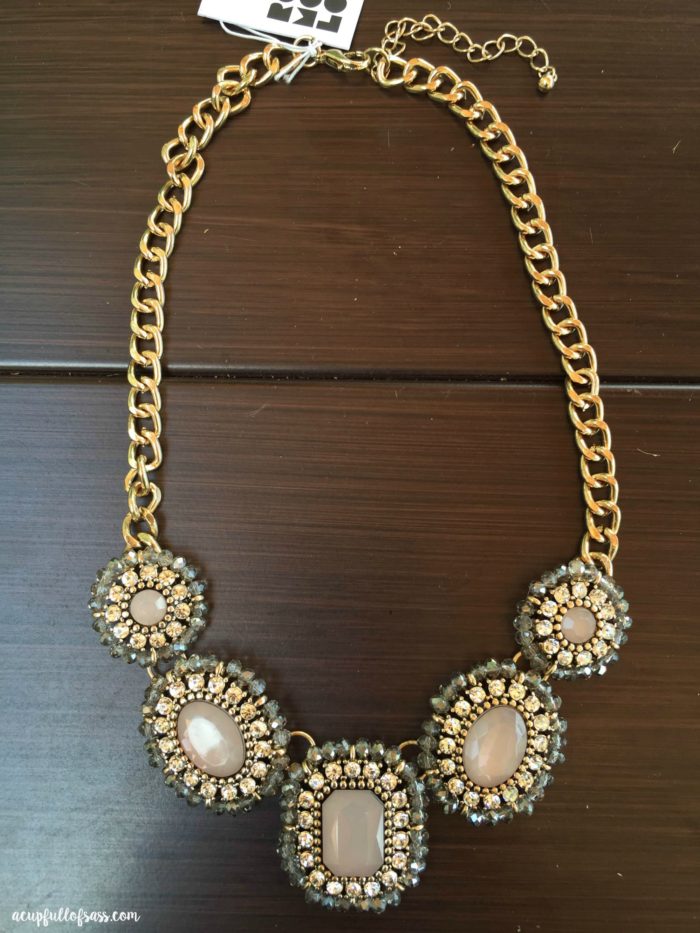 xoxo,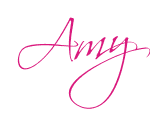 Facebook | Pinterest | Twitter| Instagram| Periscope