ITEM #1 – Stitch Fix – Stitch Fix Leon Knot Top by Papermoon – $38 – Keeping 
I really liked the look of this top when I pulled it out of the box. It was very thin and perfect for summer. I was a little worried about it being a little free flowing style. I'm not really a fan of that style. But I actually liked this top on me.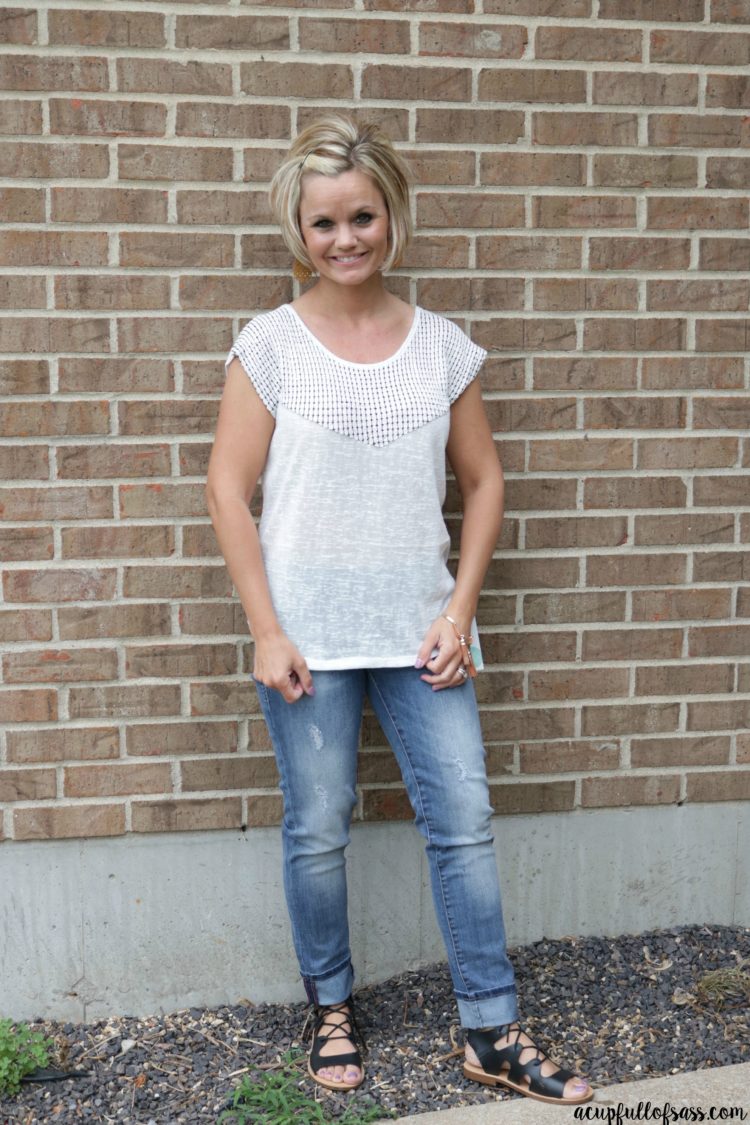 Super cute, right?!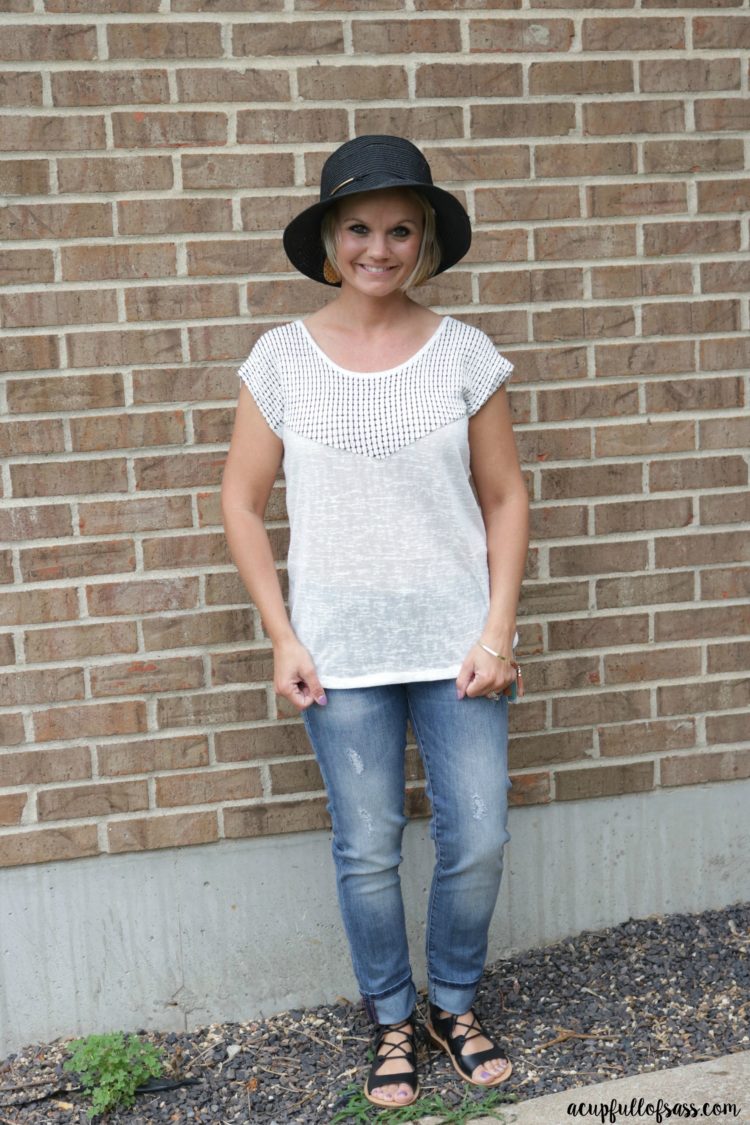 ITEM #2 – Stitch Fix – Angie Skinny Jeans by Mavi – $88 – SENT BACK
I loved the style of these skinny jeans. The distressed look is a style I am loving right now. However, when I tried these on I felt like they were a little baggy on me. They felt loose around the rear area. So because of that, I'm sending them back.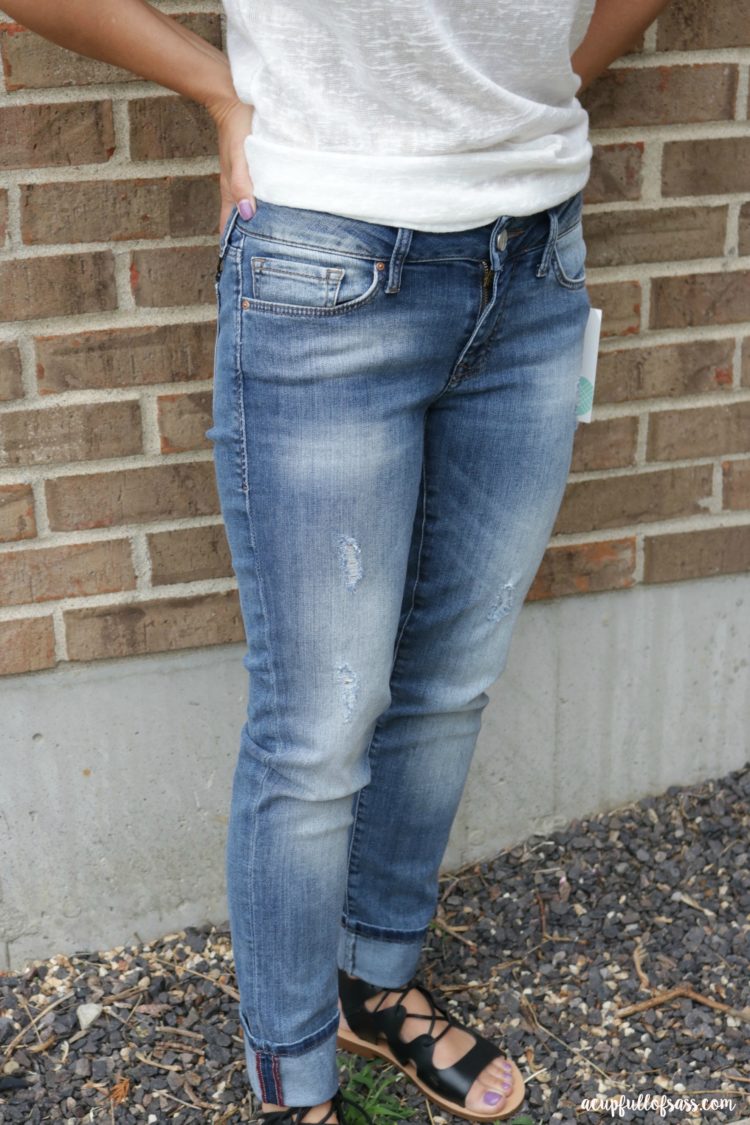 ITEM #3 – Stitch Fix Papermoon Benette Multi Strap Blouse – $44 – Not Keeping, but my mom is. 
I loved the look of the blouse. The straps are darling and polka dots are always a favorite of mine. When I tried it on, it felt a little too tight around the breast area. I decided not to keep it, but my mom is. 😉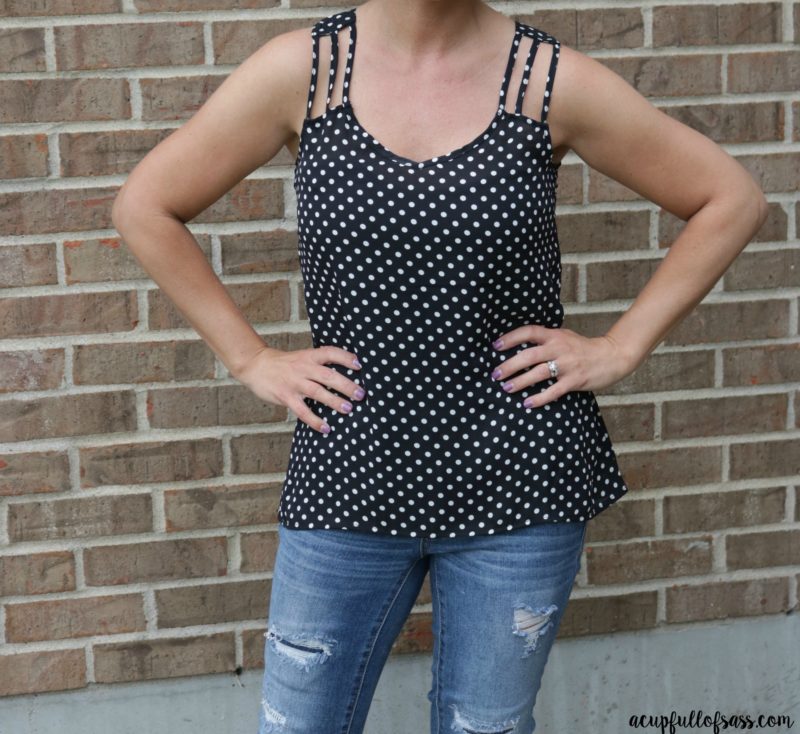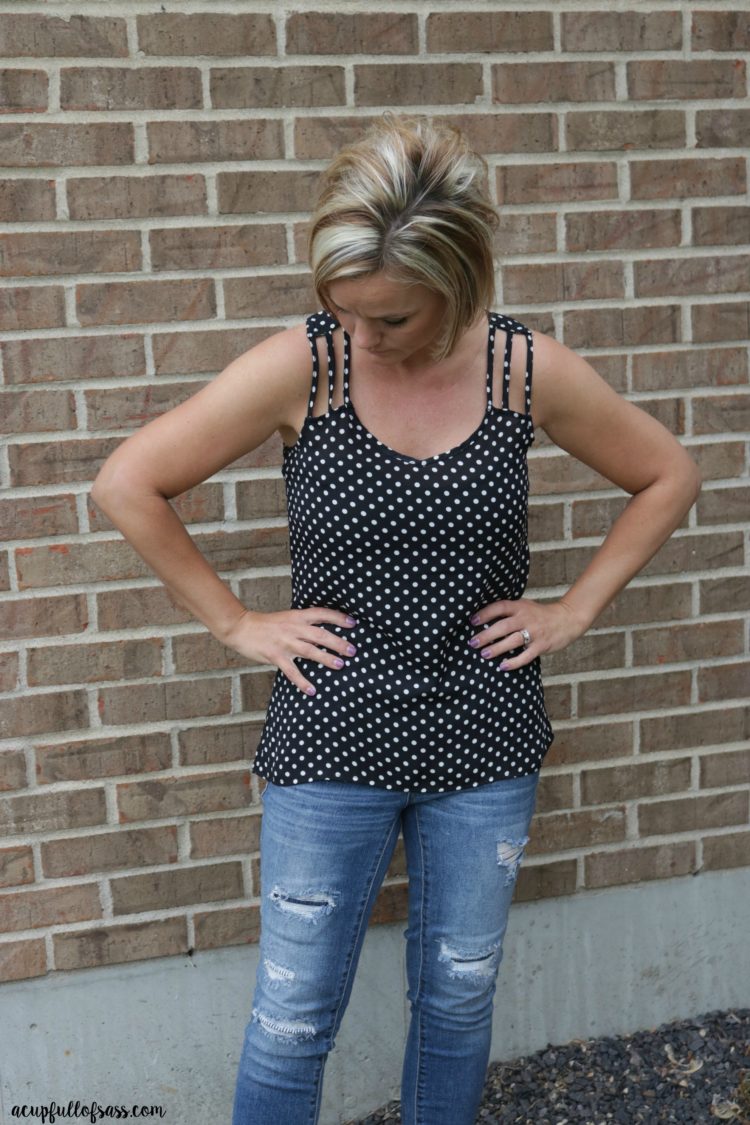 The back is just darling.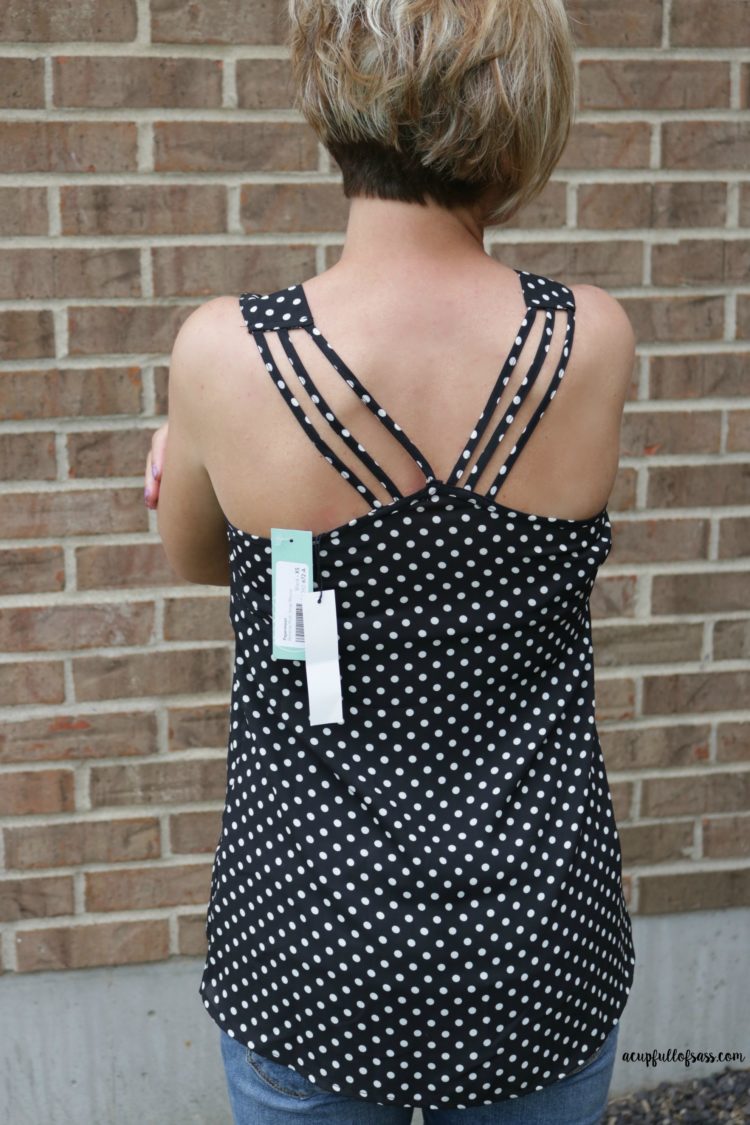 ITEM #4 – Stitch Fix Street Level – Amber Calf-Hair Clutch – $48
This clutch is so cute! I loved it. Keeping.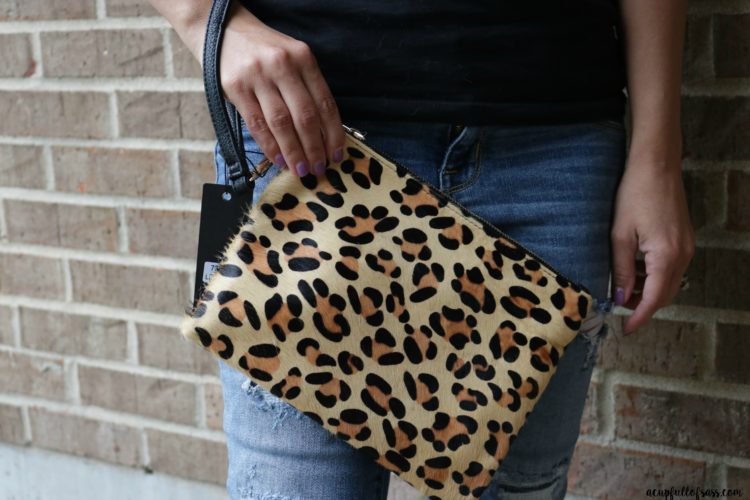 ITEM #5 – Stitch Fix THML – Brandi Embroidered Skirt – $58
I loved the details on the skirt. I really liked it, until I tried it on. I think it was just a little too short. I don't know, I just wasn't a fan oh how it looked on me. Sending Back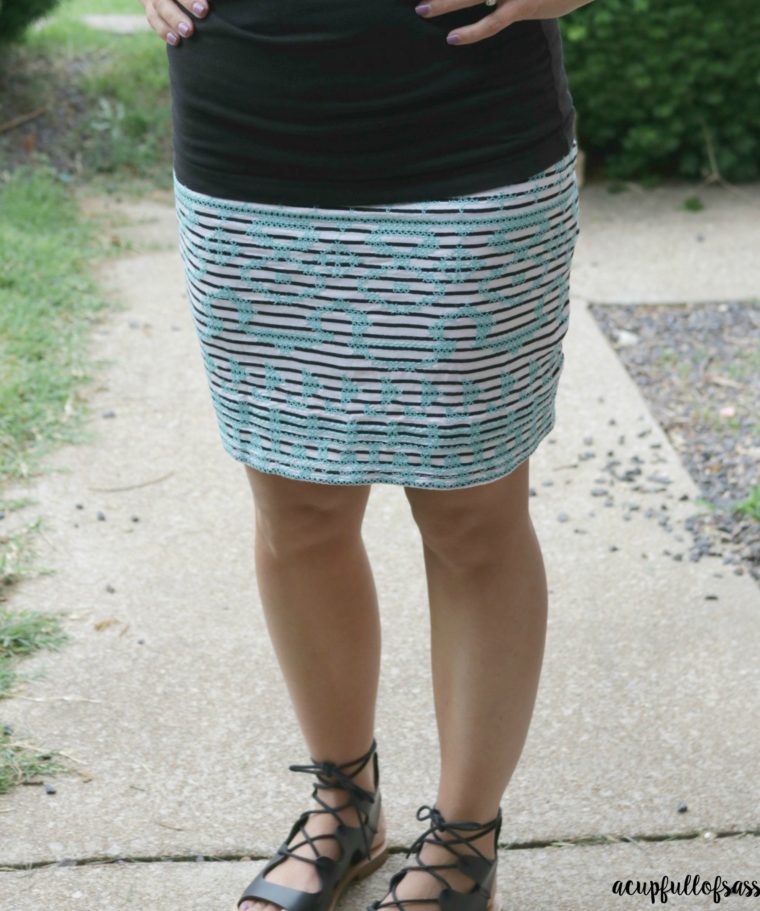 So there you have it. My blog post, Unboxing Video and Try On Video all in one spot. 😉  Tell me what are your thoughts? Any favorites?
                                                                                              xoxo,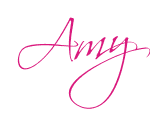 Facebook | Pinterest | Twitter| Instagram| Periscope