My Stitch Fix March 2016 is here. This will make Fix #9. I had asked for spring like items in this Fix, and my amazing stylist delivered! Yay! This was another Amazing Fix!! So not kidding!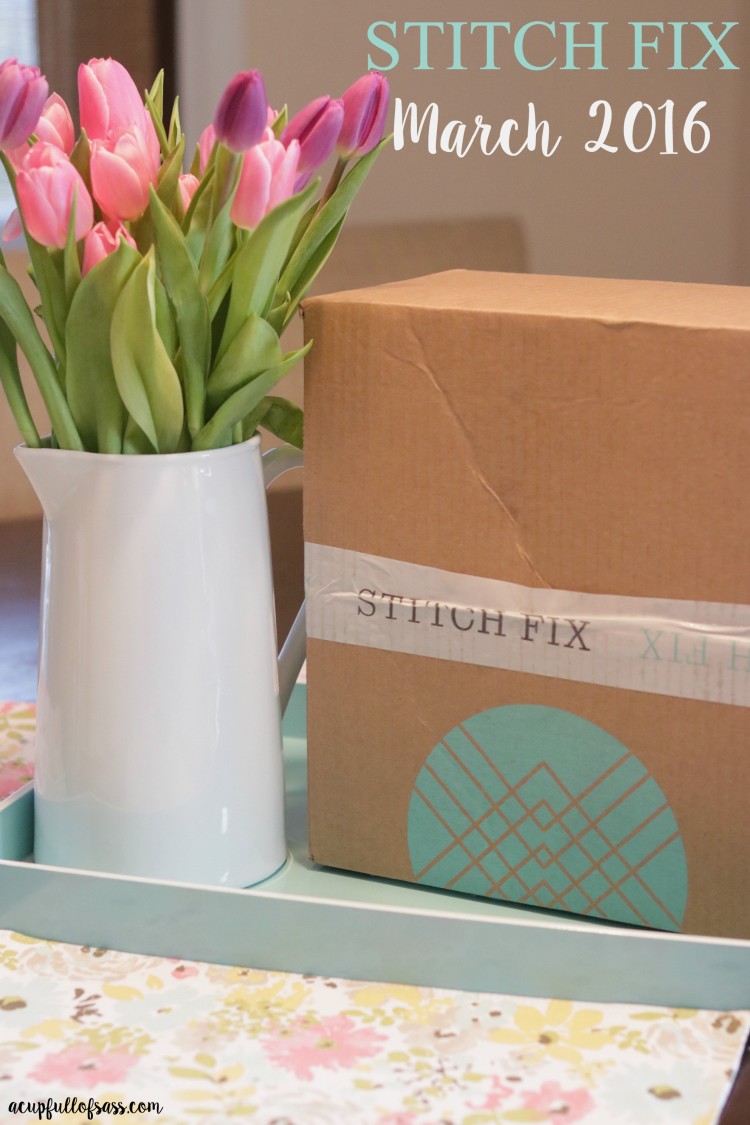 Item #1 – Light Pink Dex – Ramuz Lace Back Blouse – $54
This top is super cute. I like the colors and the print. I especially liked the back lace detail. But since the top was free flowing, I decided not to keep it. I went back and forth trying to decide. However, I knew I would not wear it enough to keep it. So with that said I am Sending Back.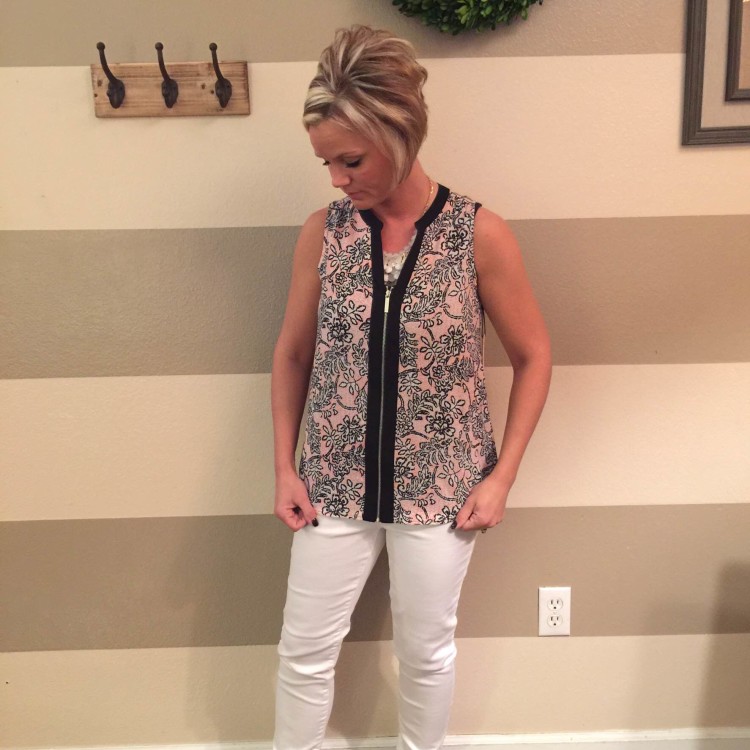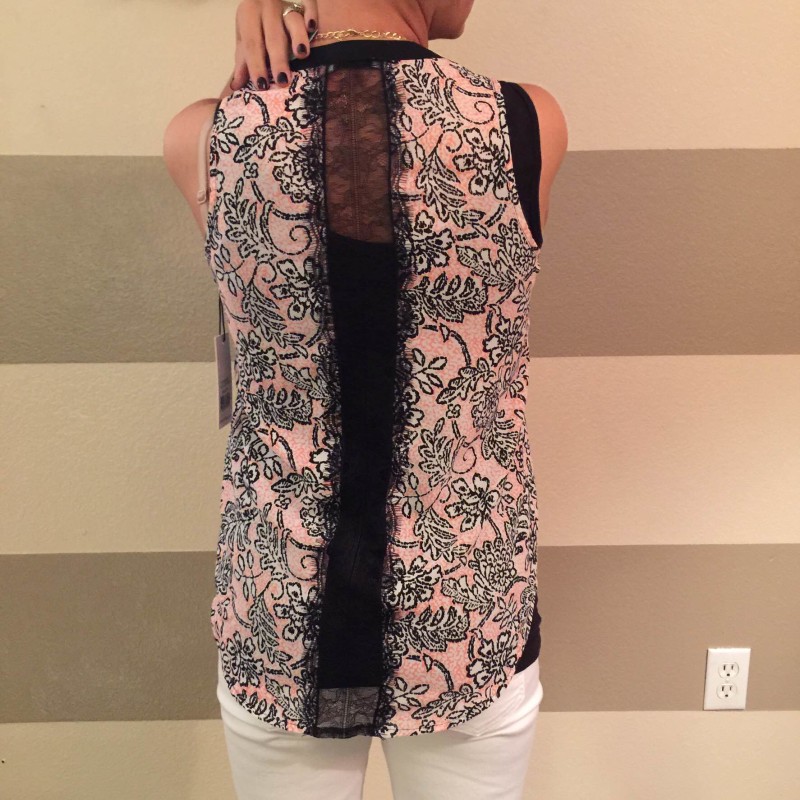 Item #2 – Kut From the Kloth – Callie Denim Jacket- $78
So I really liked this jacket. I have been wanting a denim jacket for some time now. After trying it on, I felt it was a little short around the torso area. But maybe that's how it suppose to fit. I am not sure. I really went back and forth on this item too. It was a struggle. Sending Back.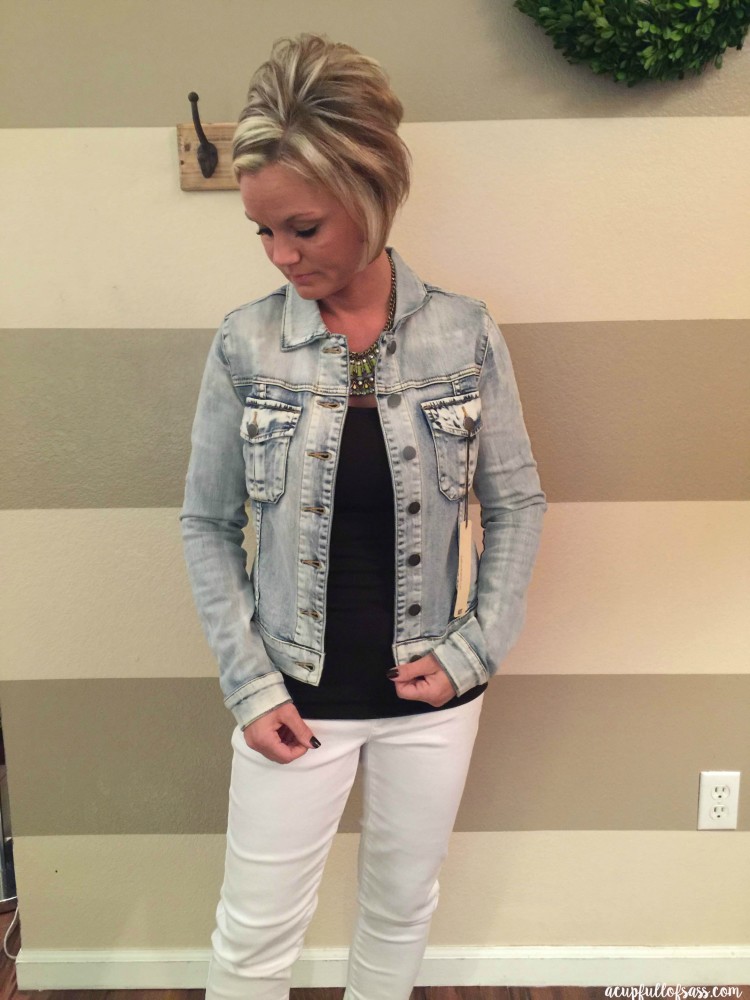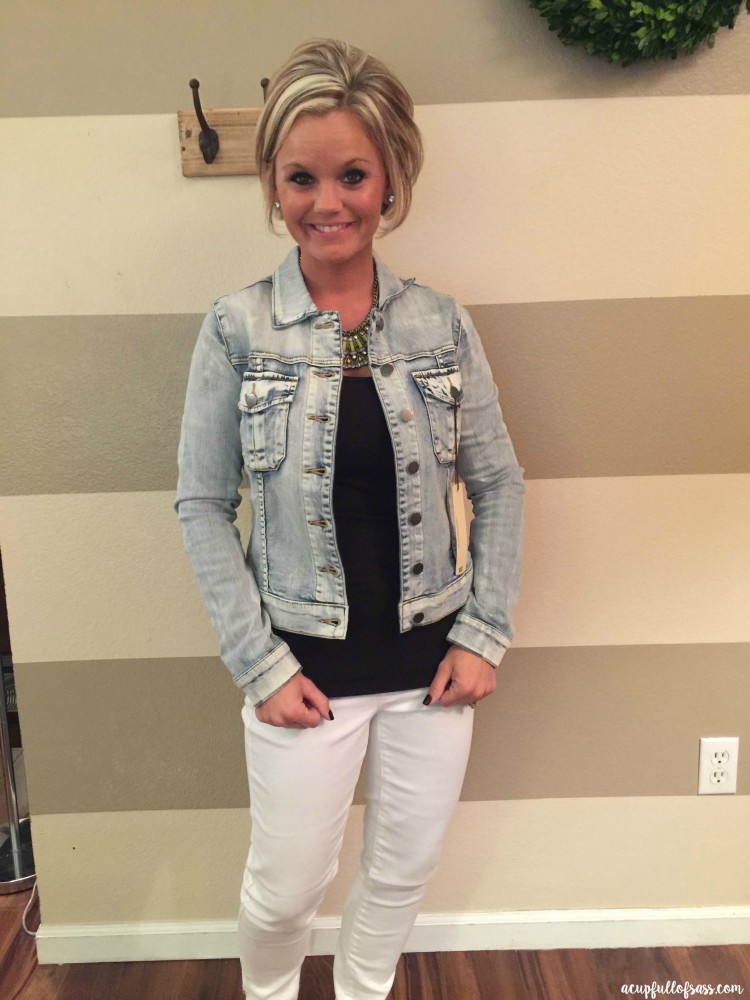 Item #3 – Skies are Blue – Shellie Lace Knit Dress – $58
I absolutely fell in love with the details of this dress. The lace! It's so cute! I picture myself wearing this to so many different thing this spring and summer. But after taking photos for this blog post I decided I did not love it as much as I did at first. Well, on me anyway. So I am Sending Back.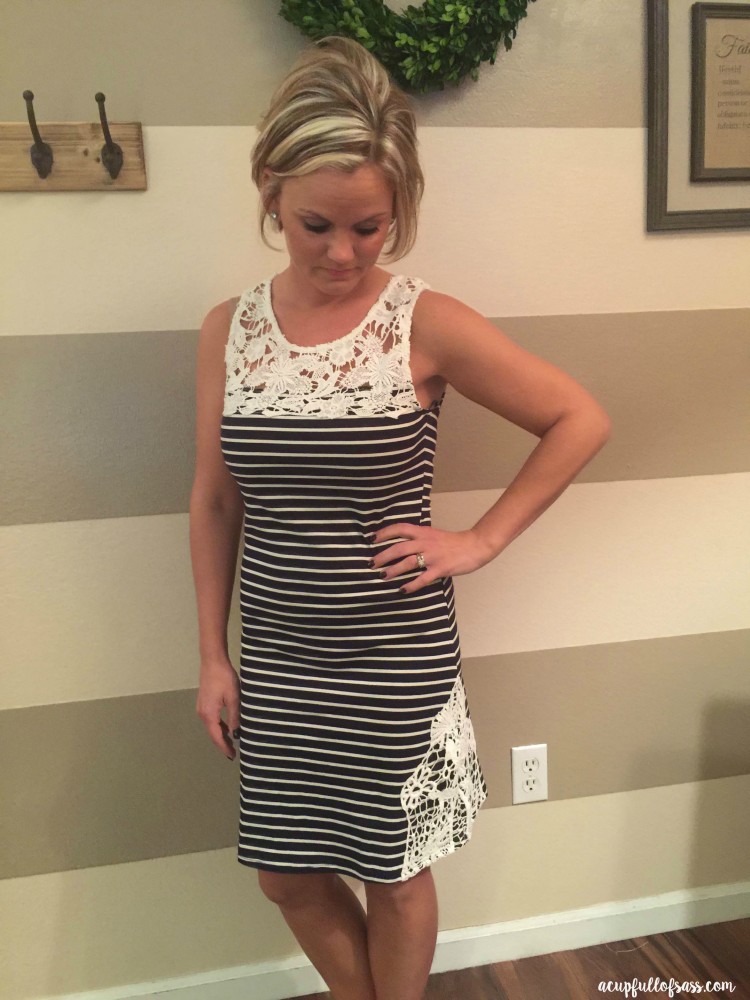 Item #4 – Lila Ryan – Kent Capri Skinny Jean – $98
So I loved everything about these capri skinny jeans! I mean just look at them. The color, style and oh they fit like a glove. My only problem was the cost. $98 is so out of my price range. But guess what?! I just loved how they fit so much, I had to keep them! Keeping.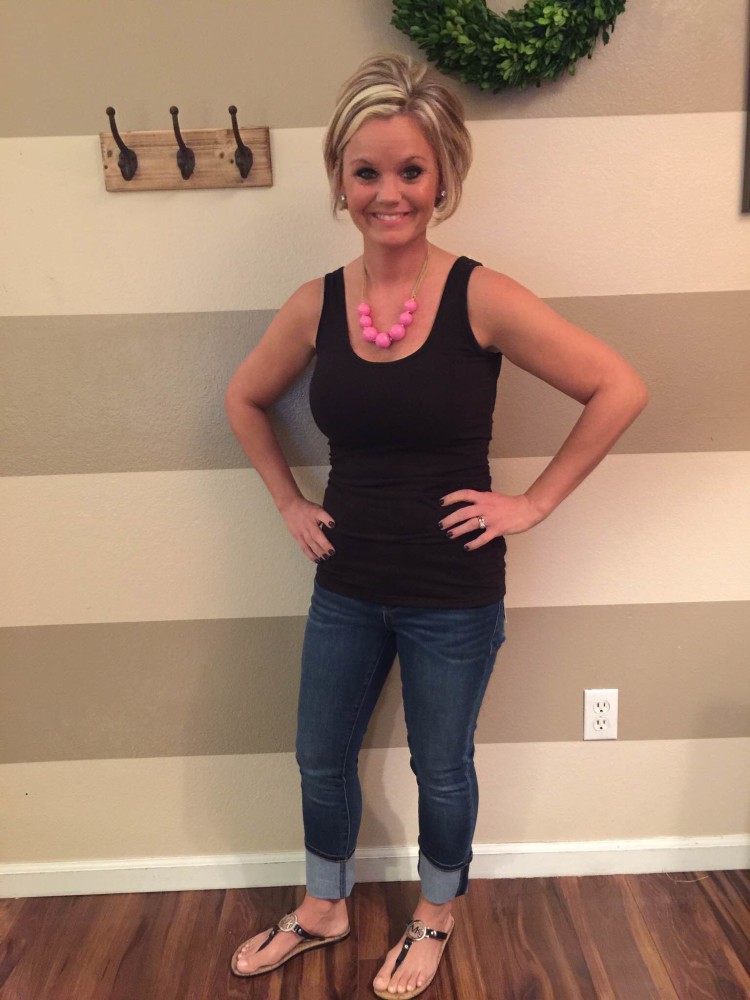 Item #5 – Marlyn Schiff – Glover Crystal Spike Necklace – $38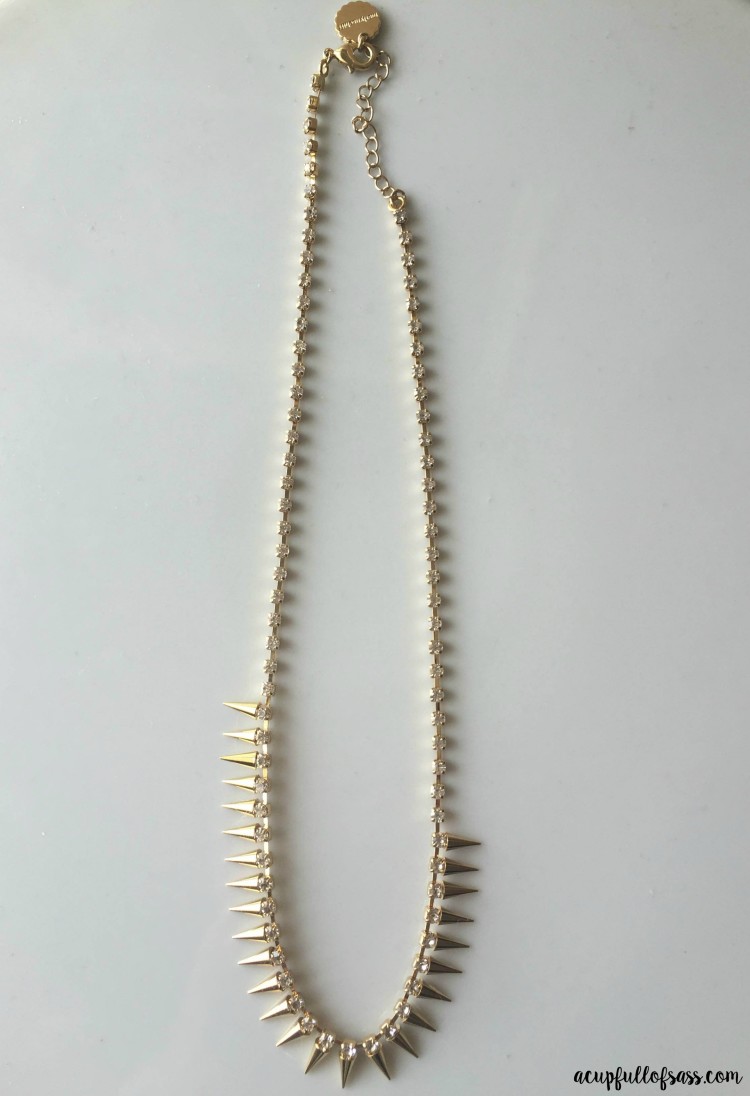 This necklace is so dainty and I just loved it! The tiny little spikes are just so fun. I can see my wearing this often. The price was a little more than I really wanted to pay for jewelry, but I decided to keep it anyway. Keeping.

See I told you it was an amazing Fix! Because of the high price capris I really had to rethink some of my items. I Had to keep the capris. They just fit so well! So that meant giving up on some of the other pieces.
If you haven't signed up for Stitch Fix, you need to. I am just telling you I have loved all of my Fixes since I signed back up. Give it a try. And if you do sign up leave me a comment. I would love to know about it!

THE BREAKDOWN
Merchandise Total – $326.00
Buy All 5 pieces and save 25% – $81.50
Styling Credit Fee -$20.00
Total if I kept everything – $224.00
STITCH FIX Unboxing Video
STITCH FIX Try On Video
xoxo,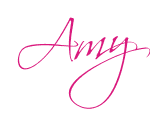 Facebook | Pinterest | Twitter| Instagram| Periscope