I'm back with more Stylish Outfits from Walmart. I am telling you I am loving all my fashion finds from Walmart. All of the outfits I am sharing today ship in 2-days with free shipping for most orders $35 or more.
Sweatshirt
This Making History sweatshirt is from ev1 from Ellen DeGeneres. It's not only cute, is so comfortable. I am loving her line of fashion items.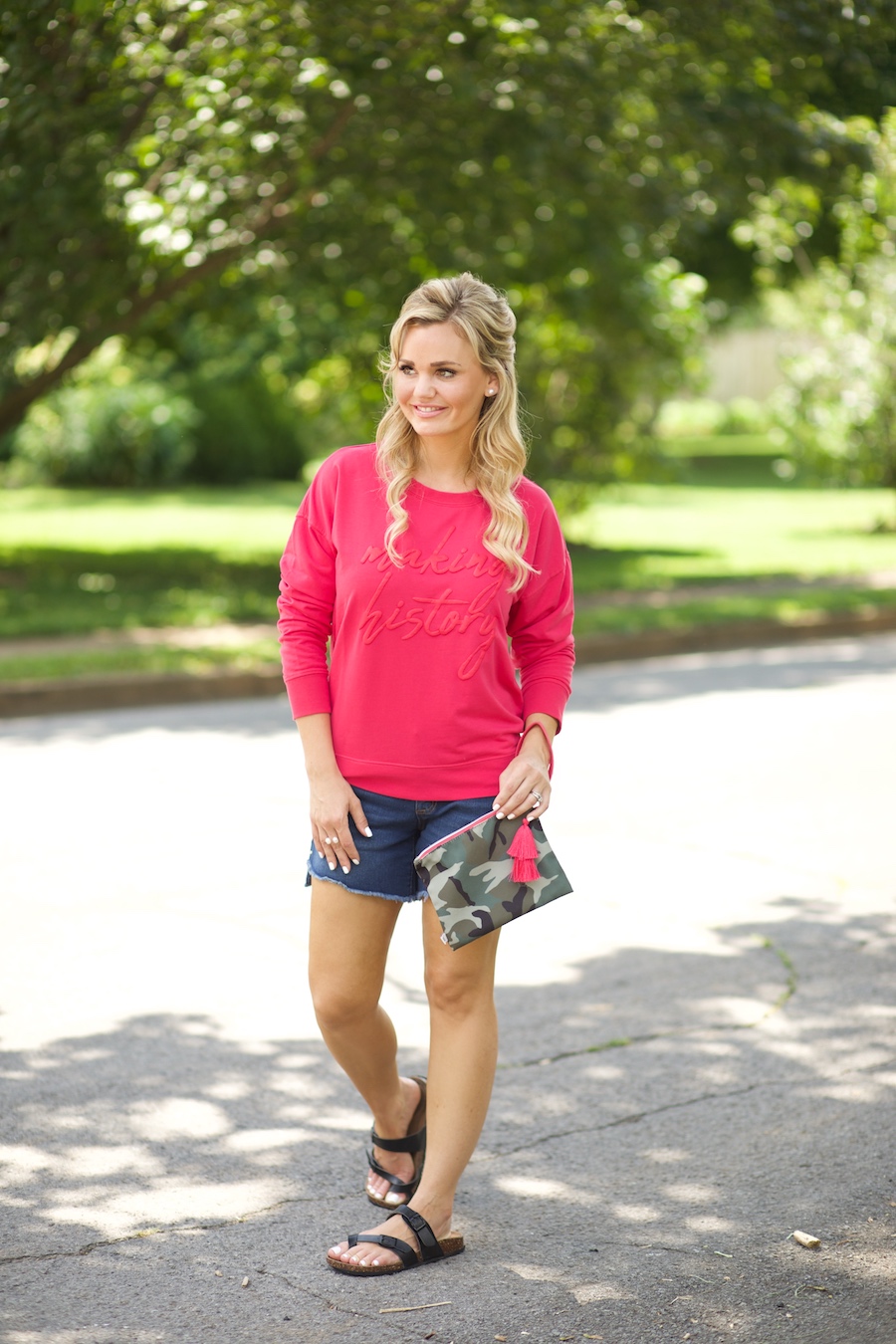 Camo Pouch Wristlet
This camo pouch wristlet is another great find by EV1 from Ellen DeGeneres. It's perfect to hold for all my important essentials. Not to mention, accessories are so important to an outfit in my opinion.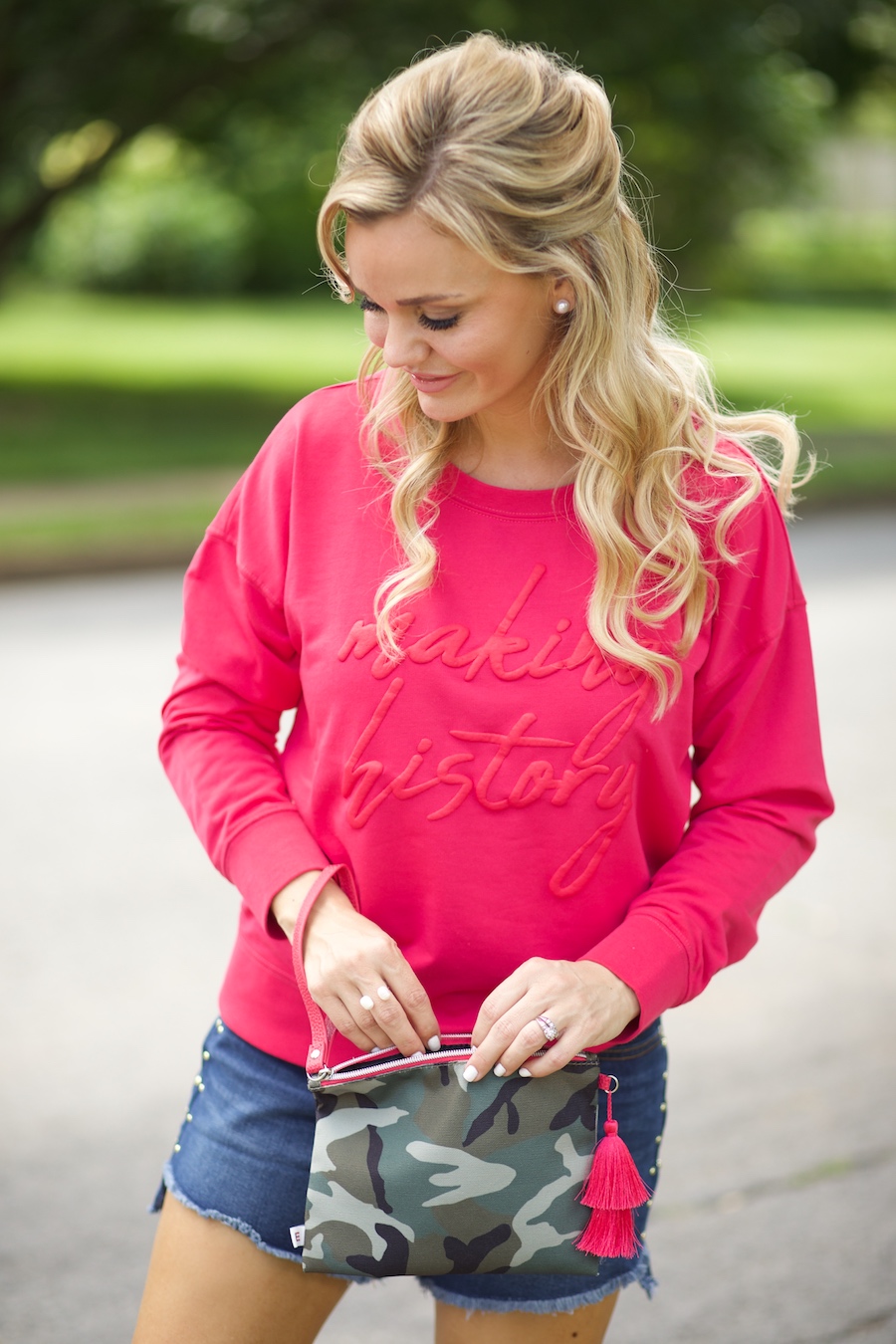 Denim Shorts
I found these denim sides studded Lila shorts by Sofia Vergara and I love them. The back is a little longer which I love. I went with my true size and they fit nicely with even a little room. I am loving the stuff by Sofia Vergara. They are so stylish yet so affordable.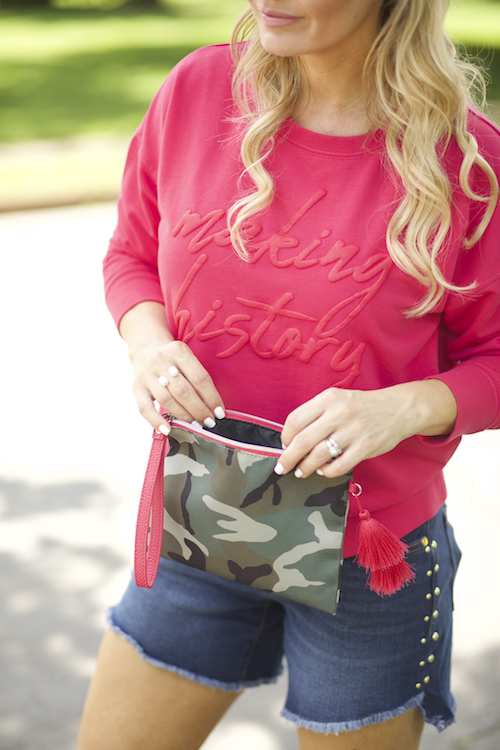 Sweater
This the colors of the Time and Tru sweater. There are so many ways you can style it too. Add a pair of nice dress pants for work attire or a pair of skinny jeans for a relaxed casual look.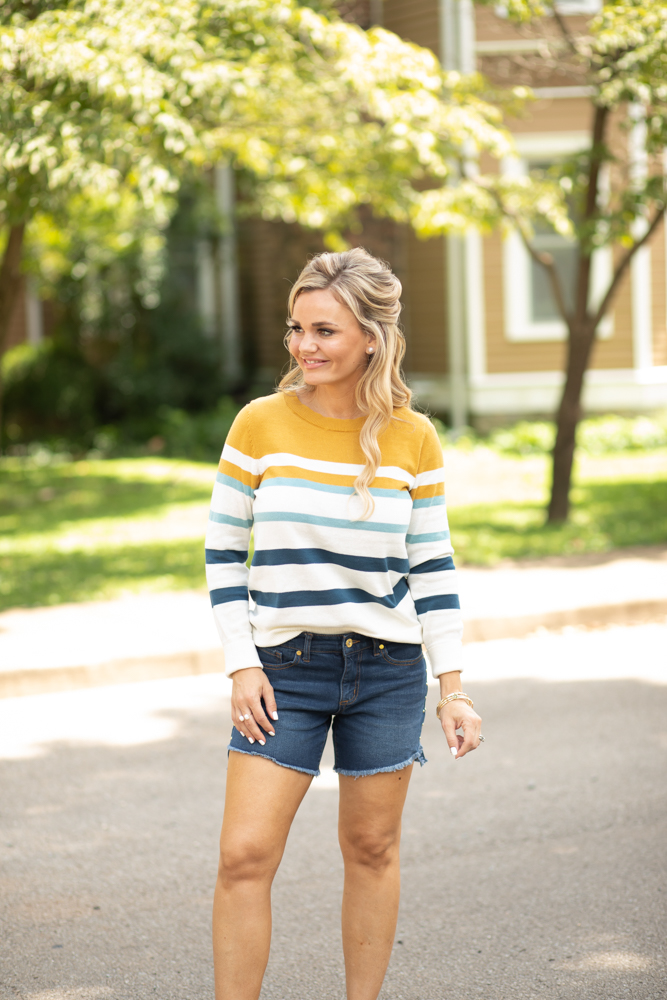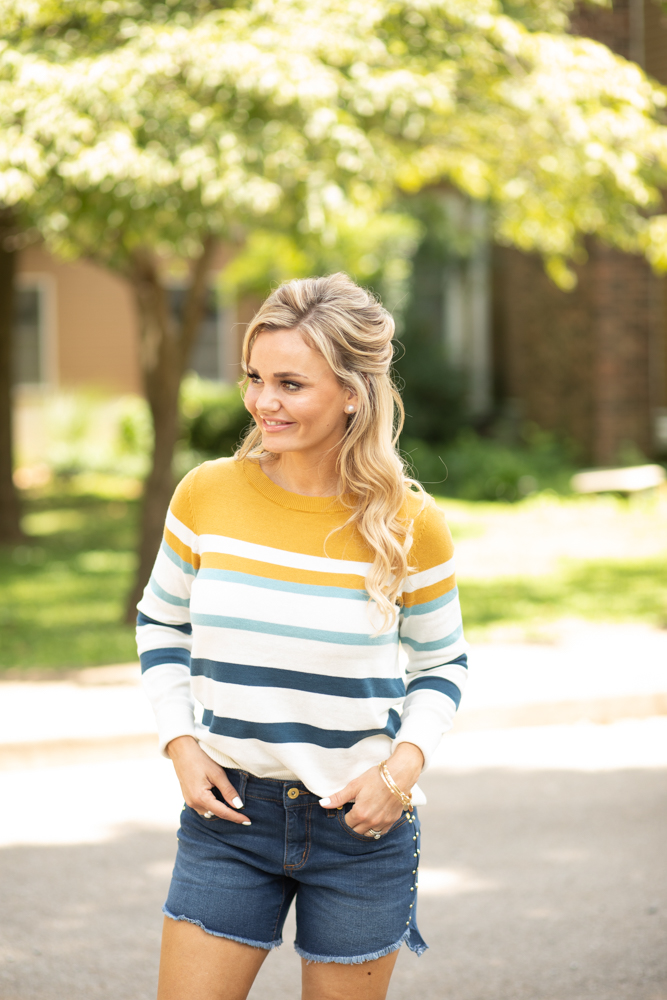 Sandals
These Sandals by Time and Tru make this outfit a casual one. I am linking several shoes below that can dress this outfit up.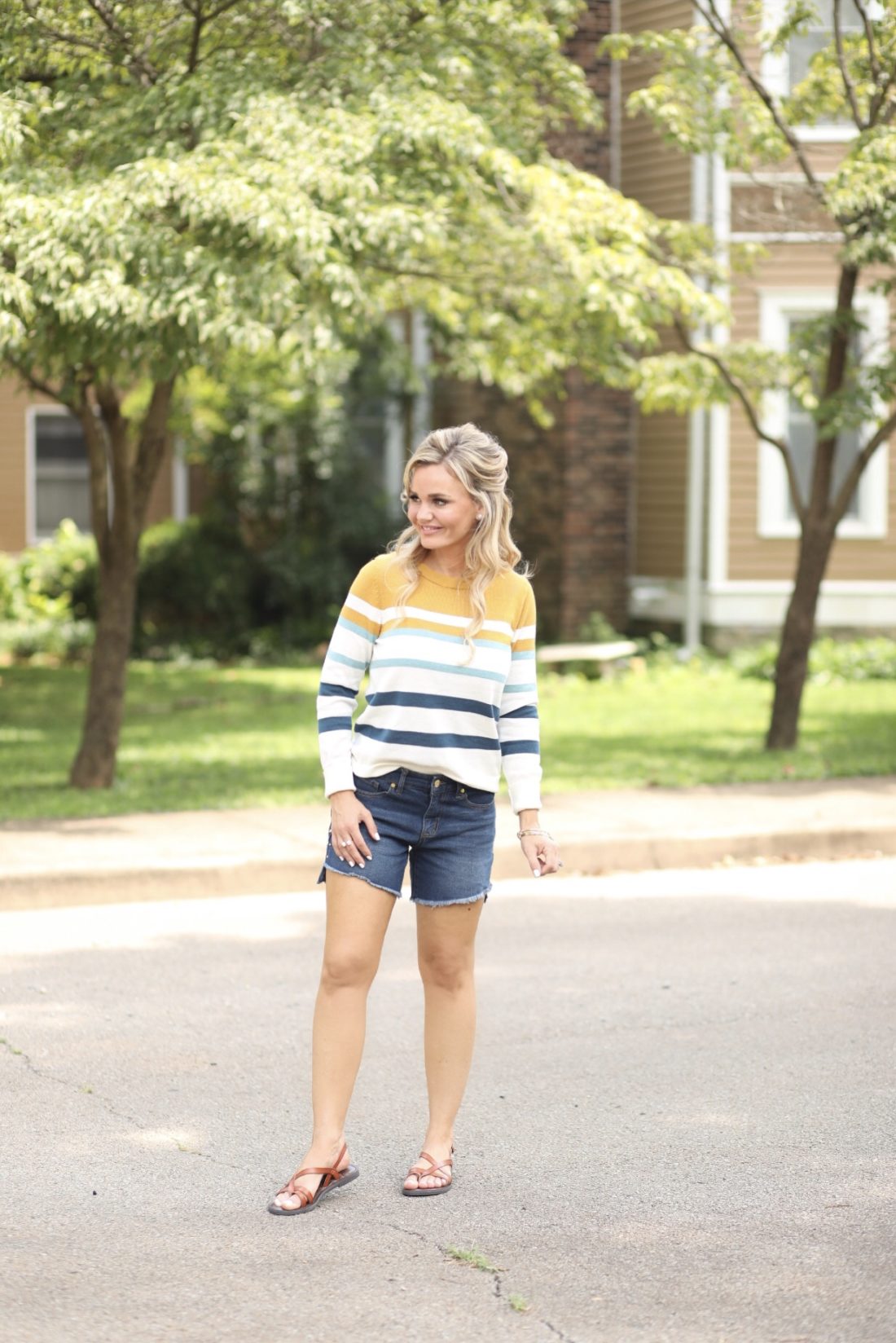 If you are looking for great pieces to add to wardrobe this season, check out Walmart for their We Dress America campaign.

This post is in partnership with Walmart. As always, all thought and opinions are my own.