Hey friends! Today I am sharing a fun Summer Romper Outfit. I think you are going to love! Let's face it, Rompers are it this year. Trendy and fun.
I wore this super fun romper on a dinner date my husband one evening.  I love Rompers and I could not wait to wear it. You can find it Here.
I paired it with my Lace Up Peep Toe Heels. I love love these shoes!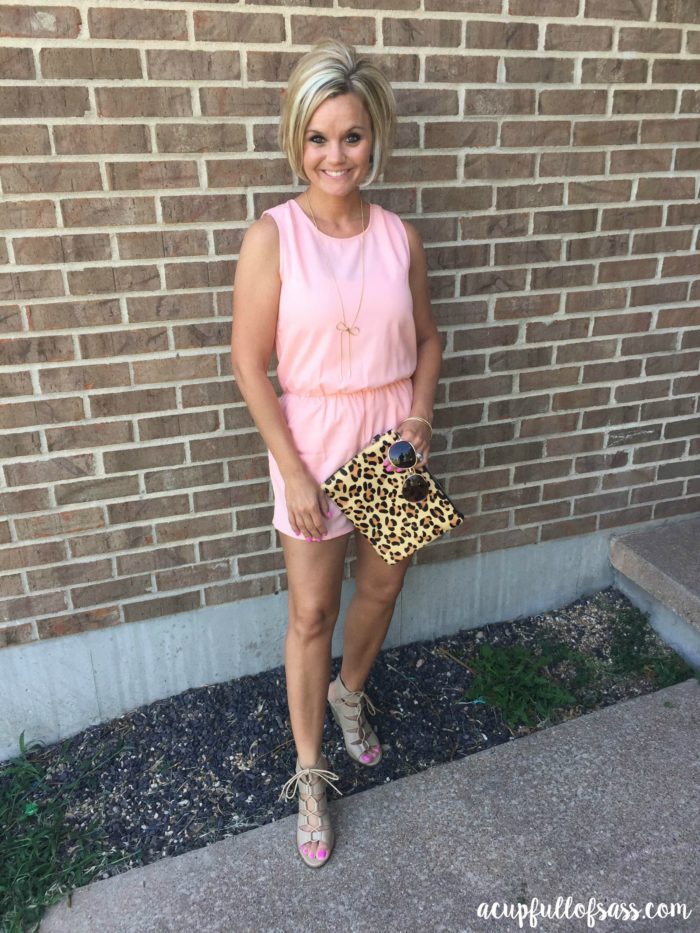 When I found these Lace Up Peep Toe Heels, I instantly knew I had to have them! You can find them here. I love love them!! I wear these with skirts, sundresses, and even my skinny ankle jeans,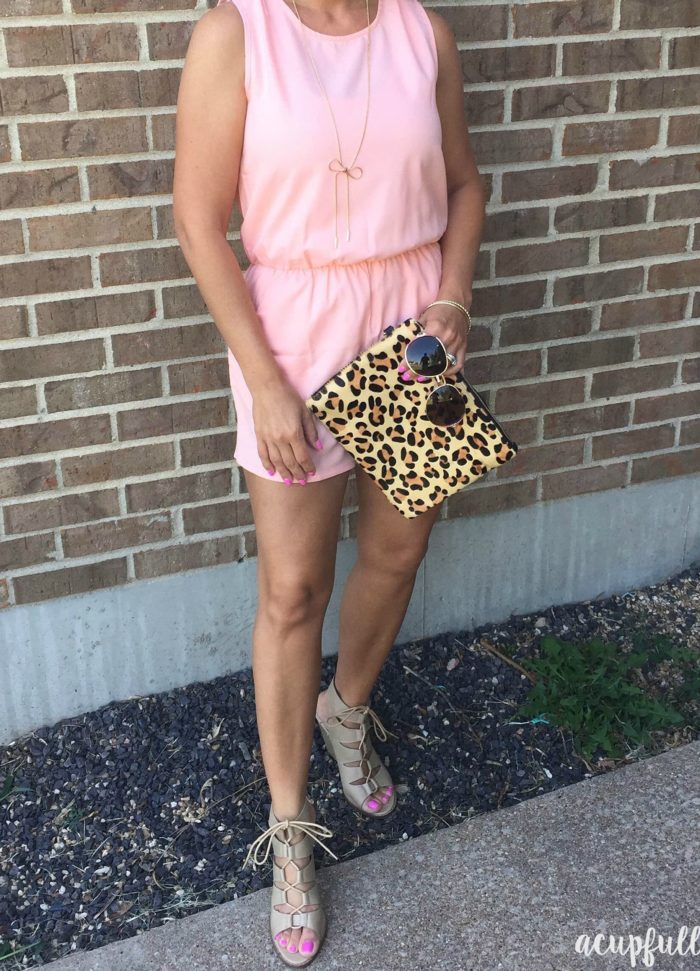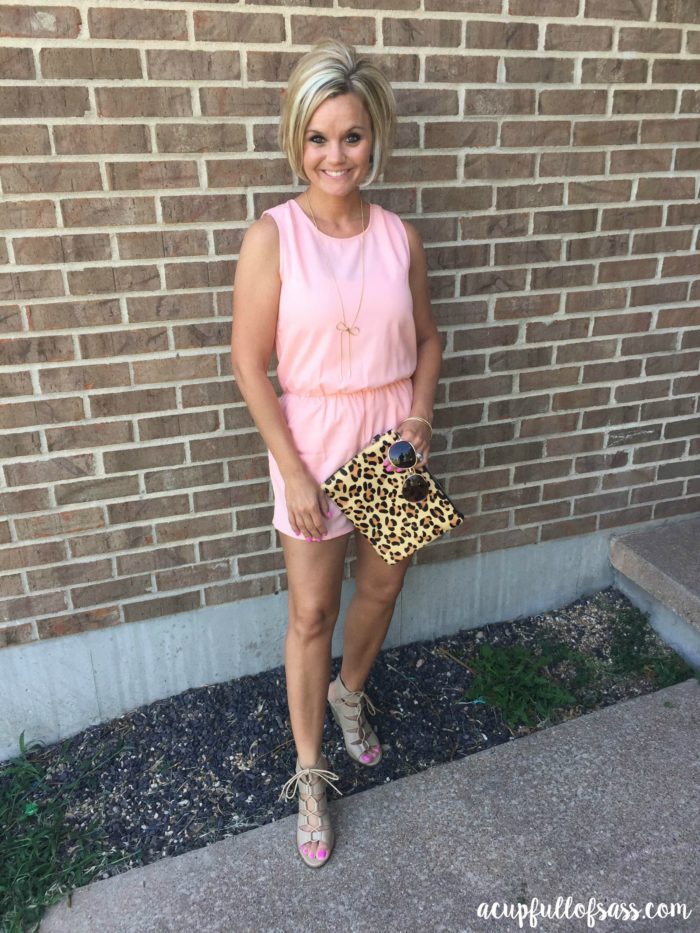 Next, I added a long dainty gold bow necklace . This added the perfect touch! You can find it here.
I also wore gold bangle bracelets and carried my Amber Calf Hair Clutch from Stitch Fix. I Love this Clutch!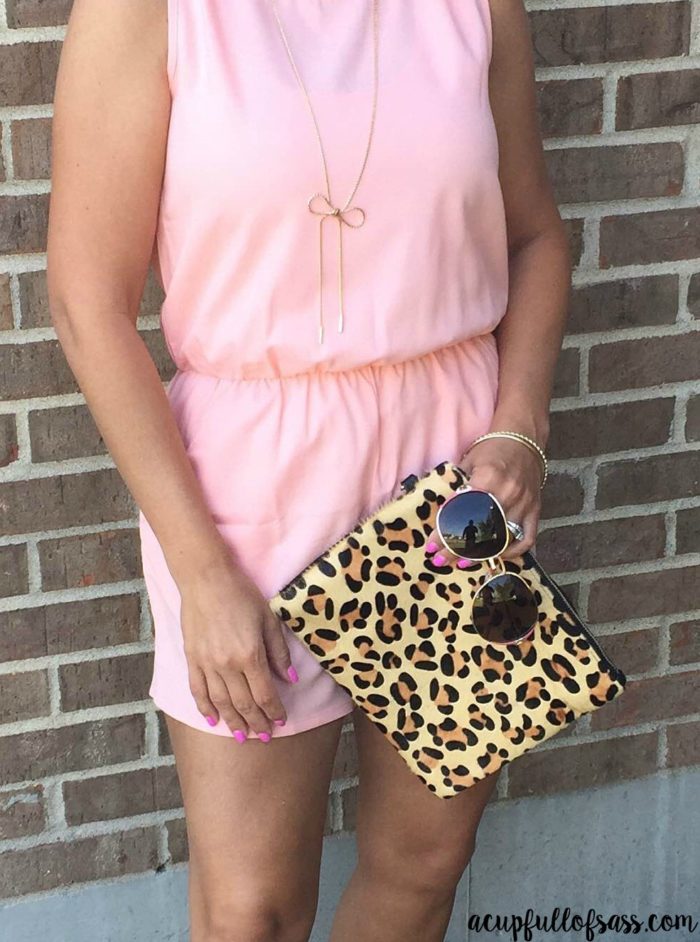 So much fun right?!  Now you too can get this look. I hope you are having a great summer!!
If you didn't see my Bruch Please – Weekend Outfit, you can see it here.
Note: Nail color is called Tokyo A Go Go. It is Shellac.
                                                                                               xoxo,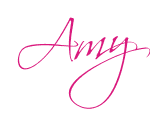 Facebook | Pinterest | Twitter| Instagram| Periscope