Creating a Thanksgiving Dessert Table is a great way to display all of your delicious desserts. I truly feel like they deserve their own special spot, don't you? It's dessert after all. I have both homemade desserts as well as store bought. There is nothing wrong saving a little time. Holidays are busy enough. I am sharing some of my time-saving hostess hacks and how you can create your own Thanksgiving Dessert Table without all the stress.
Decorate the Dessert Table
Now let's add some fall decor to the dessert table. This sign is one of my favorites I bought from Hymns and Verses. You can find it here. I also used this fall garland I found at Michales last year. I found a similar one here.  Use any fall decor you have around the house.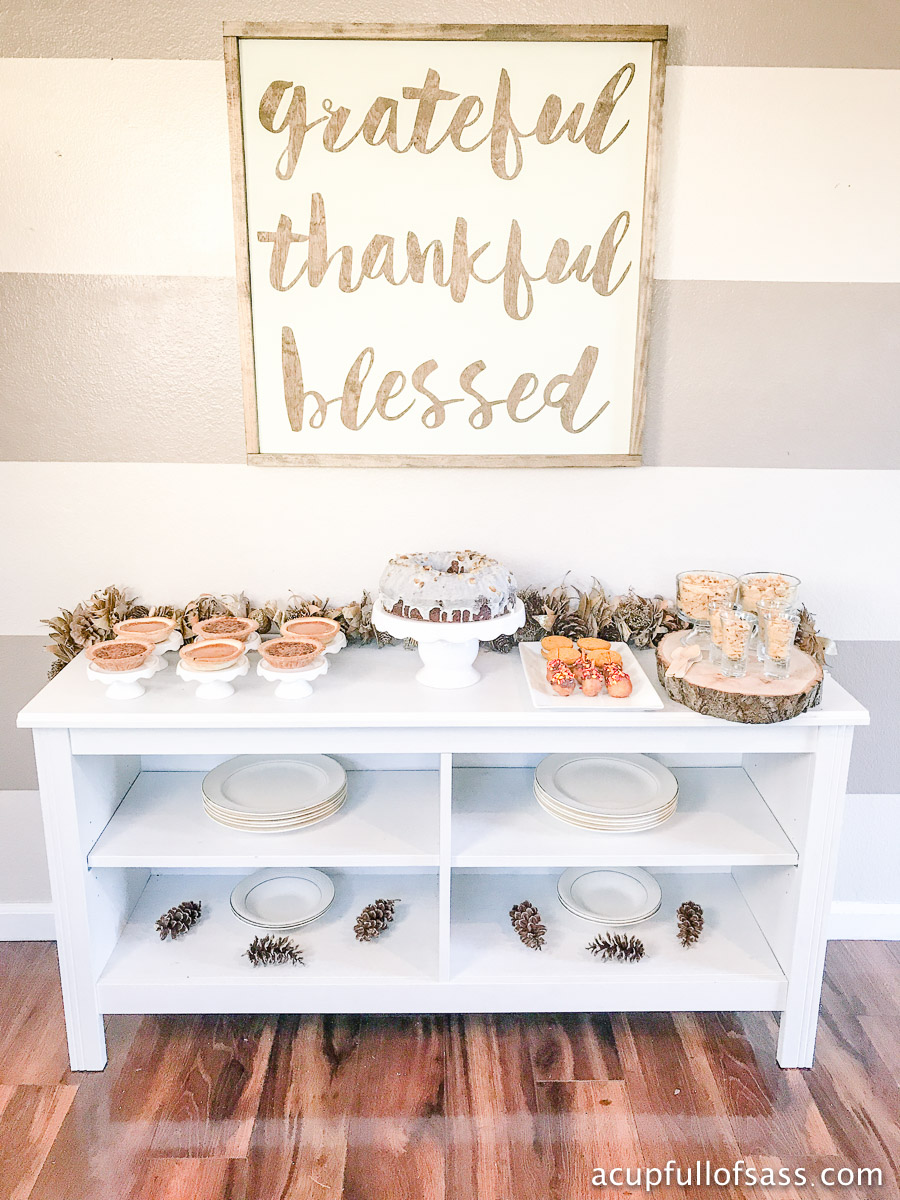 I have an amazing homemade Apple Spice Cake recipe that is the perfect fall dessert. It is delicious and I served it last year for Thanksgiving. As much as I wanted to make it again, I knew time was going to be an issue. When you are the hostess, baker, house cleaner and mom, time is not your friend. So I found a carrot bundt cake already made in the bakery at Wal-Mart.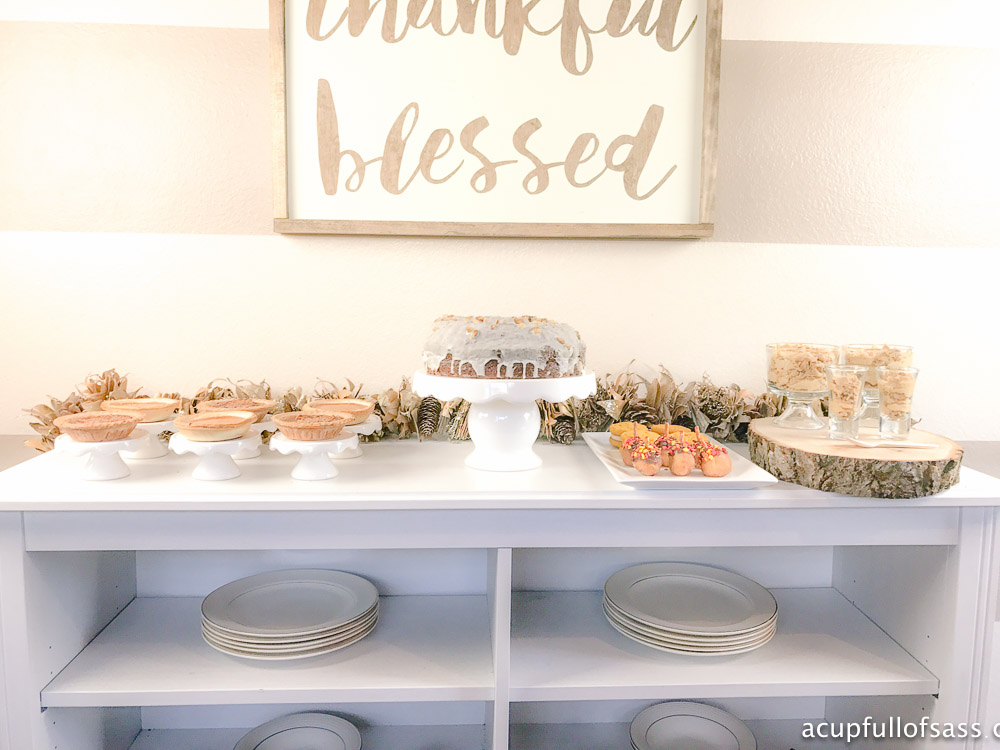 I made my Skinny Pumpkin Mousse dessert and served them in individual shooter glasses and mini trifle footed glass bowls. You can see the recipe here.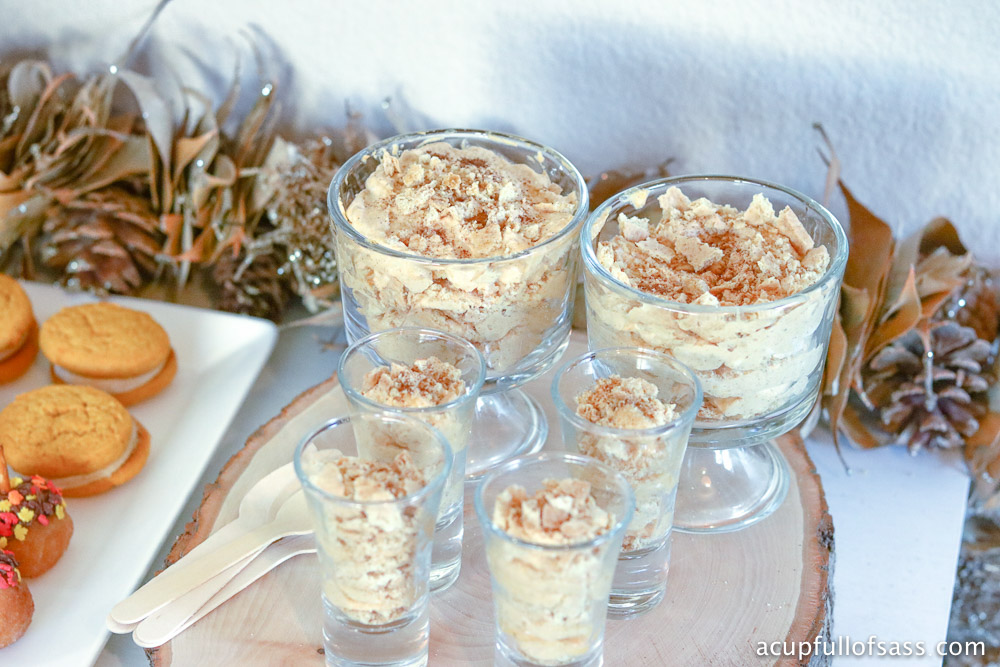 Thanksgiving Dessert Ideas
I made these Acorn Donuts Holes for a cute fall look. They are bite-sized and easy to eat. Kids love them too. You can see the recipe here. The pumpkin cookies are store bought.
The last two years I made my own mini pies for Thanksgiving and sadly I never got around to putting the recipe on the blog. I used a mini pie maker that works wonderfully if you are interested in making your own. But since I found these already made pies at my local Wal-Mart, I grabbed them. Just another hosted hack. Serve them on cupcake stands.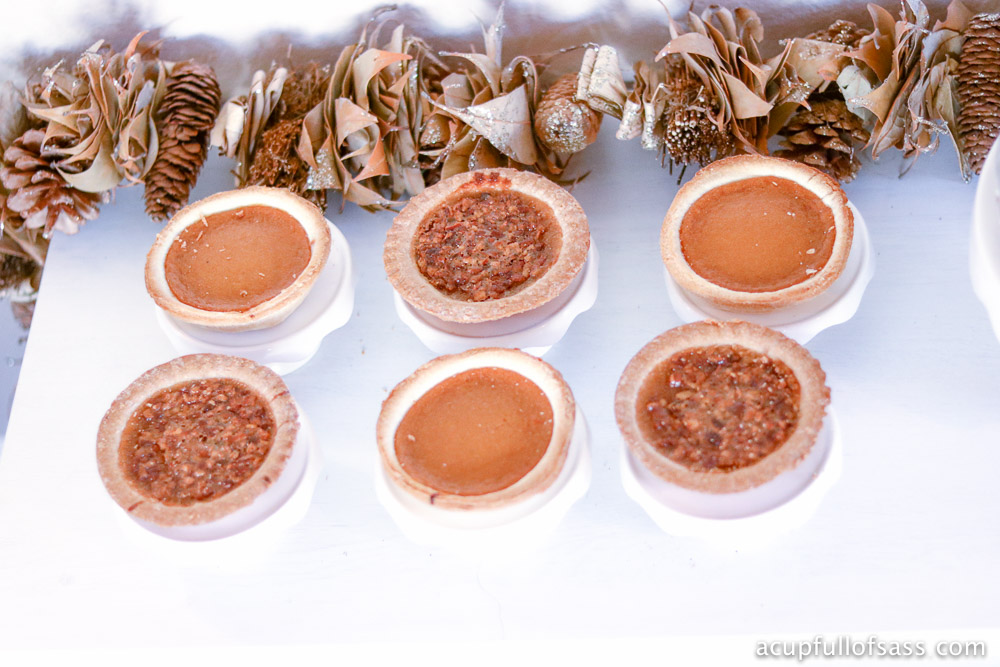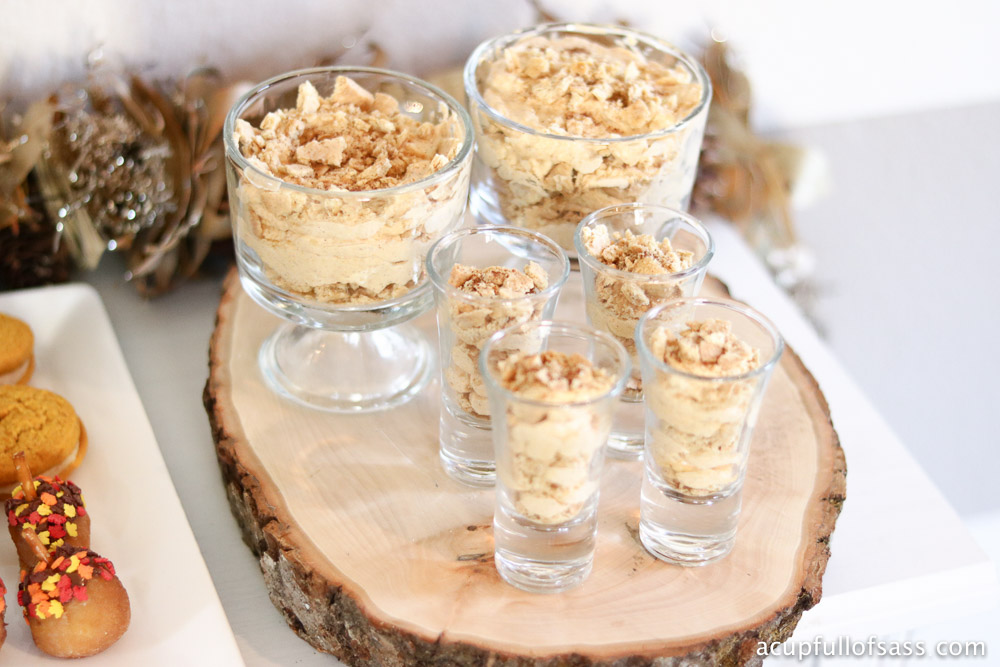 I hope my Thanksgiving Dessert Table and hostees hacks help make your Thanksgiving a little less stressful.